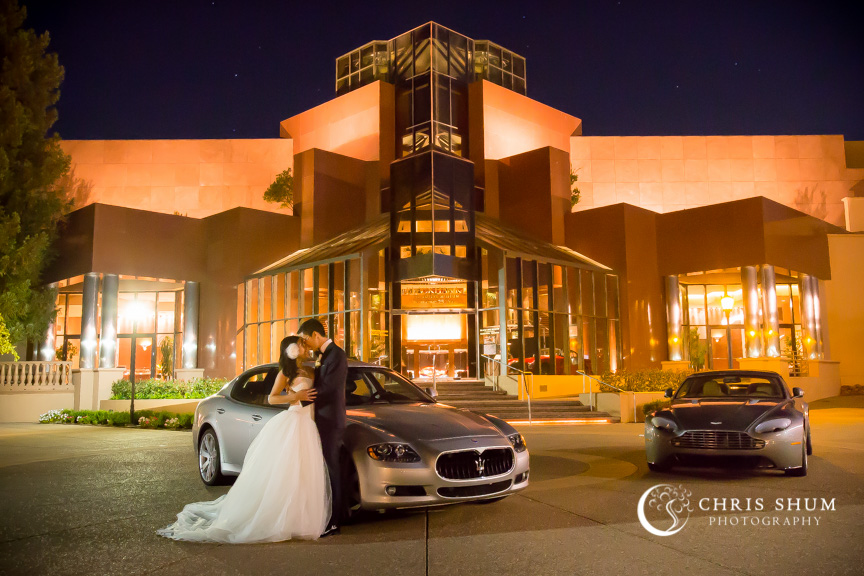 It was a few months ago when I photoshoot Casy and Newton's engagement session in San Francisco, and it seemed a long way before their wedding. And then it happened already!
It was really sweet that Casy and Newton decided to do the hair and makeup for each other. And they were so professional too! The bride's mom was helping there, and one can really feel her happiness and the closeness between the mother and daughter.
Knowing Newton is a fan of cars, Casy specifically selected the one-of-a-kind Blackhawk Automotive Museum to have their wedding. In addition to the gallery of shiny, classy automotives of all times, the couple also borrowed their friends' treasures - a Maserati and an Aston Martin, and added quite some flares to the venue.
And from the decorations to the overall planning, it showed how much effort and thoughts the couple has put in. I especially adore the lego structure and the deco Newton put around the cake!
Congratulations and best wishes to the lovely couple!
And thank you for the wonderful Heidi Sandoval for second shooting with me!