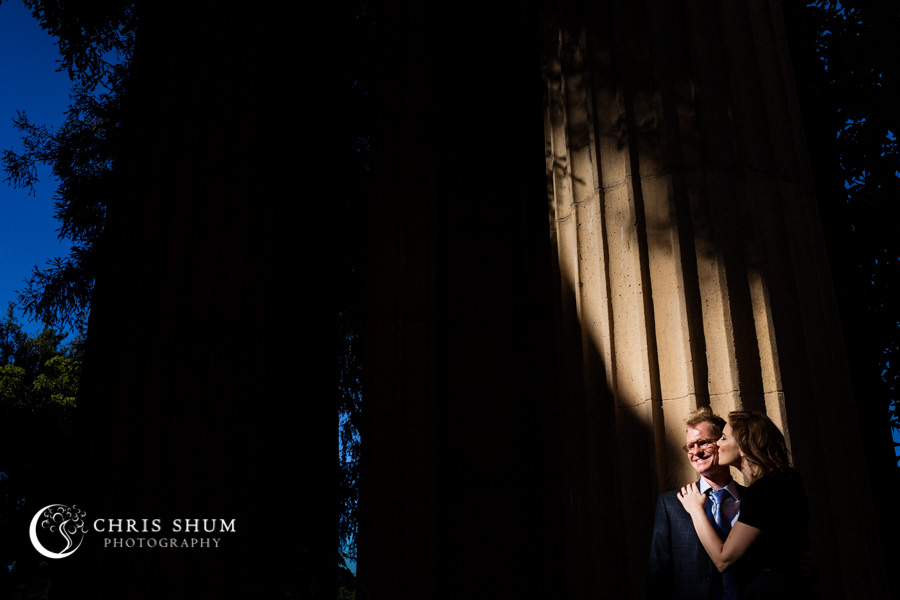 From our first meeting, I already felt connected to this charming couple. Jen and Skyler are one of the couples we worked with this year who moved away from the Bay Area but will be coming back to this beautiful city of San Francisco to host their wedding.
We first went to the Palace of Fine Arts, an all-time popular spot for engagements and weddings. The place was crowded with tourists as usual, but we got the charms from the couple for the nice weather and blue sky, which was all we needed! We had so much fun making some creative portraits with the light.
Our second stop was Crissy Field. The nice weather and the crimson Golden Gate Bridge made a perfect scene. I especially like how Jen's dress and hair danced in the wind! A gorgeous, romantic feeling, especially with the sunset lighting!
Can't wait to work with this lovely couple next year for their wedding!