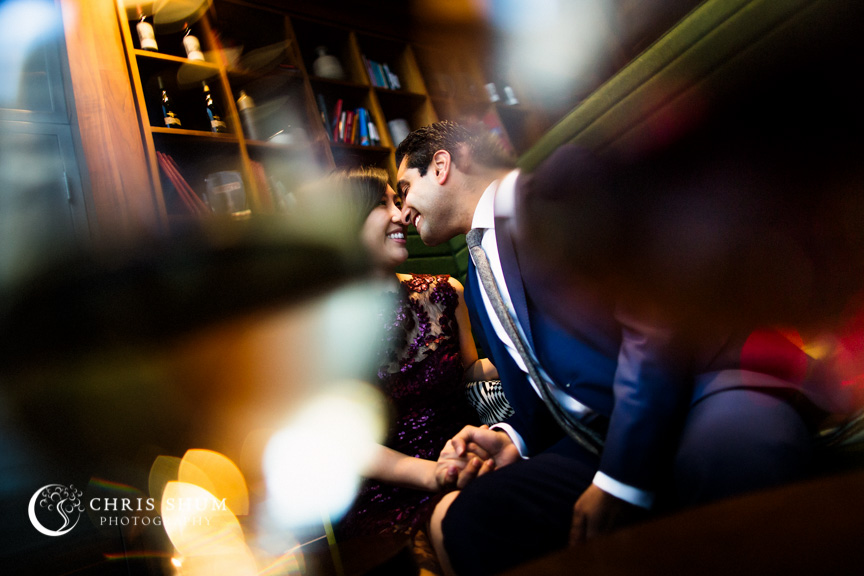 It rained the day before Jean and Chirag's engagement photo session, which made the bride-to-be a bit worried. But it turned out to be a gorgeous day in the city! We started off from the interesting architecture of the Jewish Museum cube and caught some special natural light amidst the forest of tall buildings. We then went next door to the Press Club of San Francisco. It is the couple's favorite hangout place, and was a great choice to include in their e-Session. It's a nicely decorated, cozy bar, a great place to get relaxed and capture some in style shots.
Jean and Chirag are easy-going and so much fun to hang out with. Chirag is also an amateur photographer himself, and as we went along, I shared with him some of my experiences as a photographer. Chirag felt especially excited to be on the other side of the camera. And with Jean, I think they made great models!
It was a great afternoon spent with this lovely couple, and I can't wait for their big day to come!