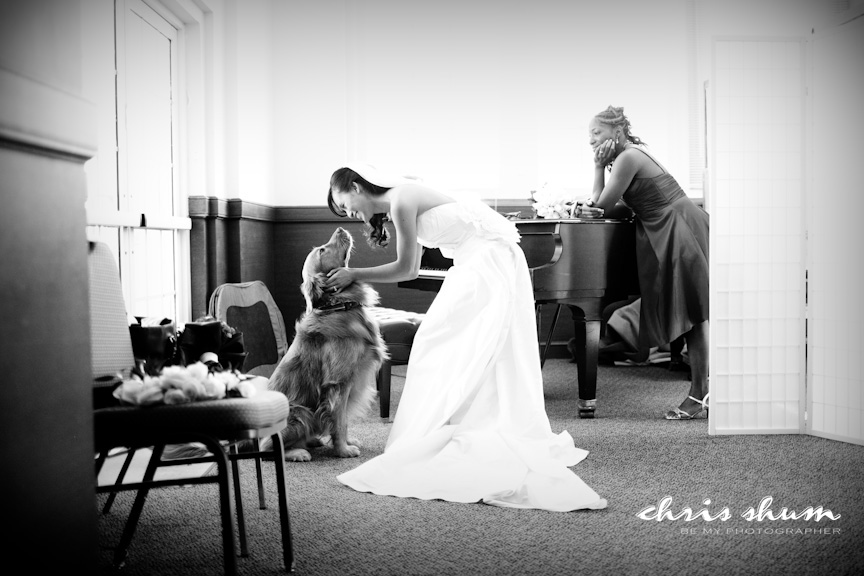 Cristin and Luke's wedding was held on a very pleasant and warm summer day in San Anselmo. The chapel is located at the top of the mountain and has a gorgeous view. When Cristin and Luke were ready for the ceremony, they decided to meet before the ceremony starts. It was such a sweet and delightful moment of the bride and groom to be captured! After the portrait shots, I followed Cristin back to the bride's room and there I spotted the lovely moment of her and her beloved dog.
The joy and emotions spread into ceremony. At night, their reception started with the traditional, festive Chinese lion dance. The performance was awesome and brought the night to its climax. And the night tapered off with an unforgettable saucer dance.
Thanks to my buddy Matthias to have me be part of this wonderful and special wedding!