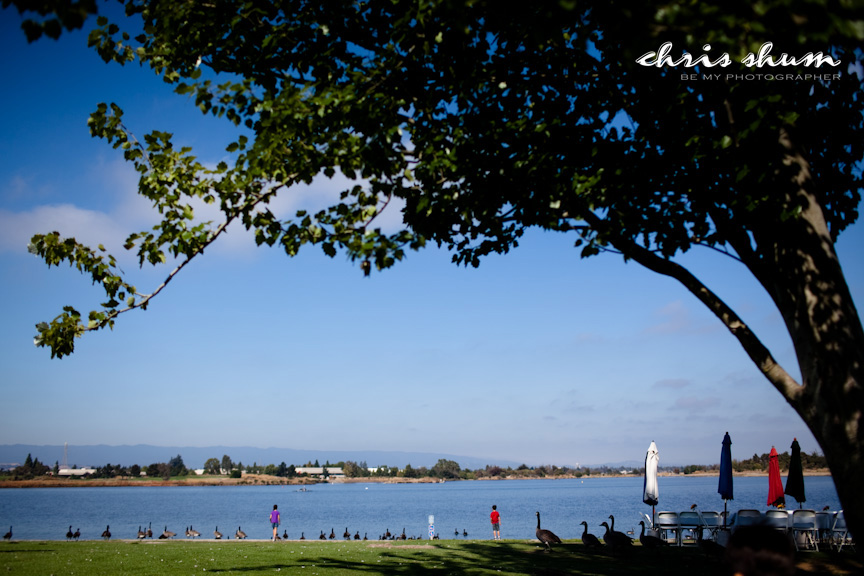 It was a nice sunny morning with some cool breeze at the Shoreline Park. We were so lucky that the heat wave was over. And since most local schools have started already, the park was quite empty.
We found a large group of Canadian geese sunbathing by the lake when we got there. I've never seen such a big crowd before! It was fun (and somewhat challenging too I must admit) capturing the excitement of these energetic kids as they were running around exploring and inventing their own activities!

After a nice stroll around the park, we went to the aquatic center for some other fun - pedaling on the pedal boats around the lake. It was my first time going on these boats too even though I have been to this park many times. It was indeed a very enjoyable morning with Trina's family.