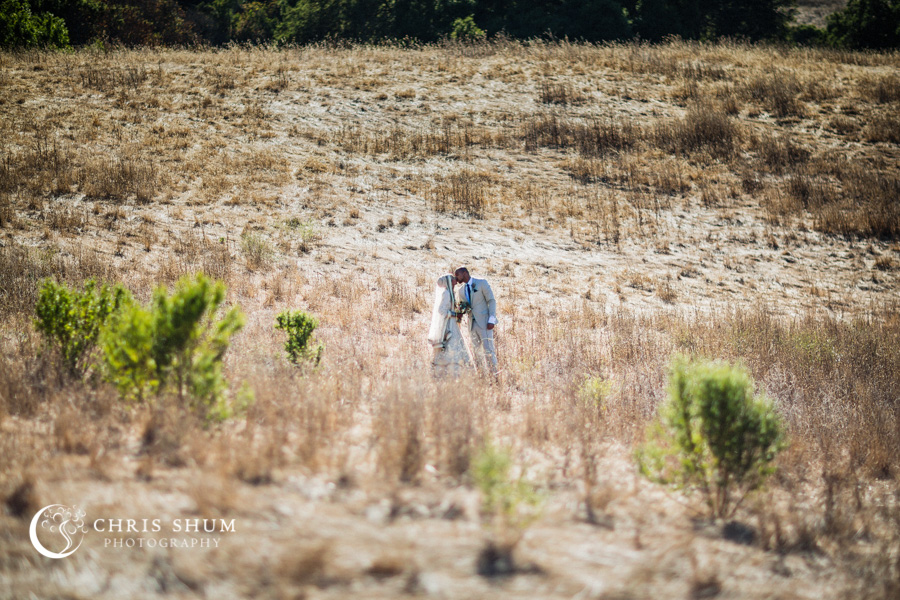 Mahin and Ismail tied their knot on a warm summer day. The couple looked so lovely and handsome in their beautiful white wedding attire. And their first look was just so sweet!
We stopped by downtown San Jose to get some bride and groom portraits before the ceremony. The lovely couple was glowing with happiness! We then headed back to Freedom Hall where the bride and groom exchanged

vows and the rings. It was a sweet and touching ceremony. Following with the cocktail, all the guests enjoyed a great time mingling with the other guests and watching the wonderful video their friends prepared for them.
Next was the Adthan where everyone prayed together. And toasts, speeches and food followed. And the wedding celebration ended on a high note with the sparkler exit. It was not too often we have the sparklers during the day, but it was fun and spectacular nonetheless!
The last activity of the day was a second portrait session. We went to Rancho San Antonio Park since the couple loves natural setting. The park was just perfect for that, and the wedding attire matched really well with the surroundings, and yet the color, with our stars, still stood out well. The late afternoon sun was just gorgeous.
I sincerely wish this awesome couple a lifetime of love and happiness together!
And lastly a big thank you to Ismail (a 6+ feet guy) for being such good sport and crouched in the backseat of my tiny car holding the ladder! I have to admit the scene was a bit hilarious! ;)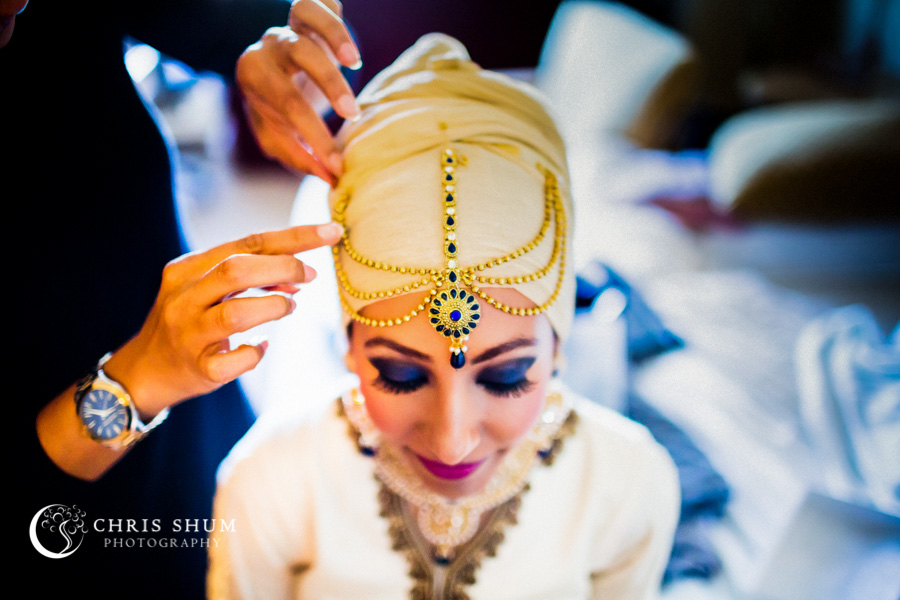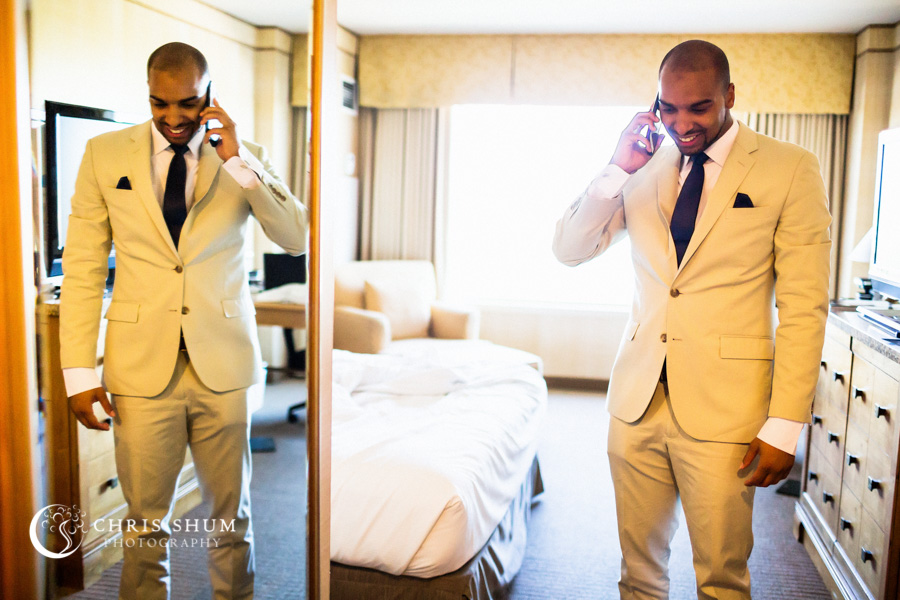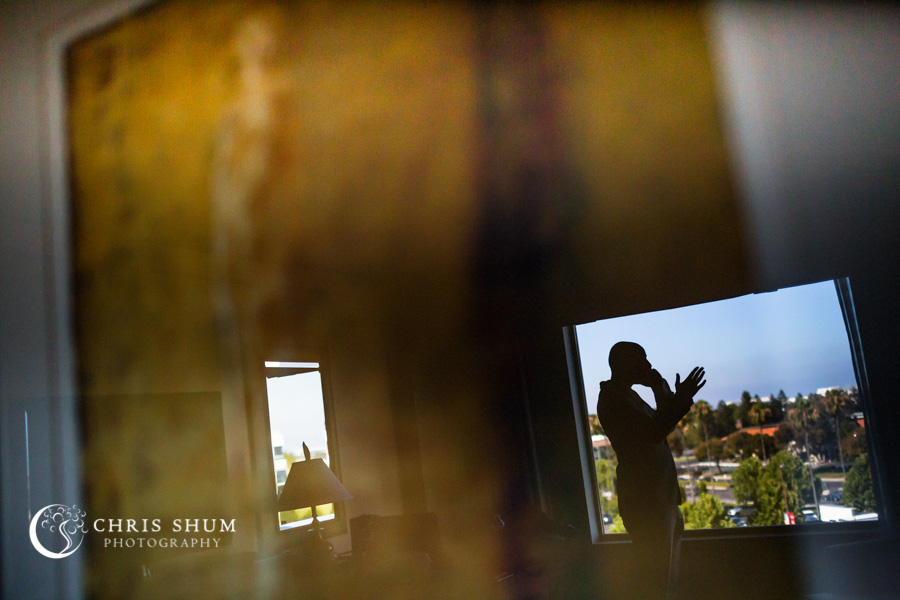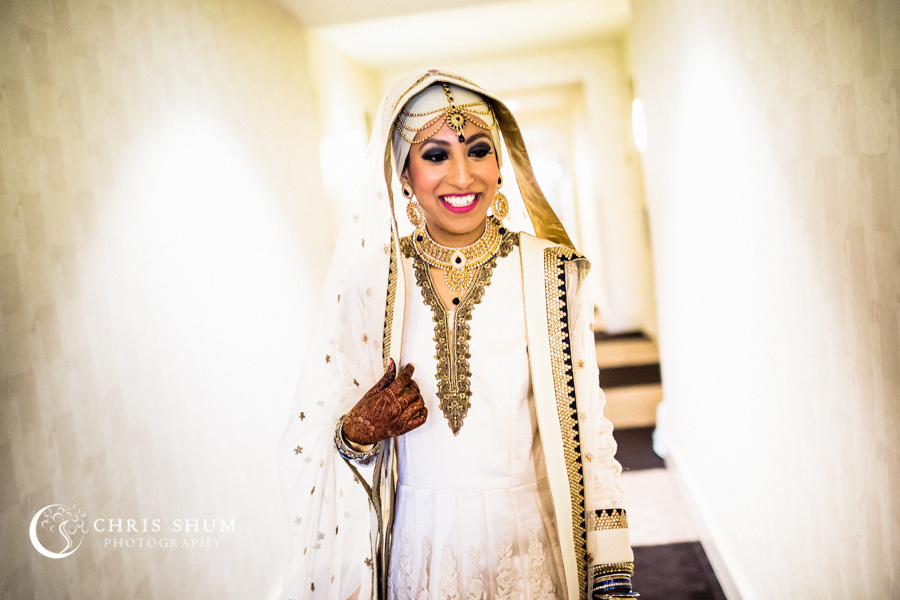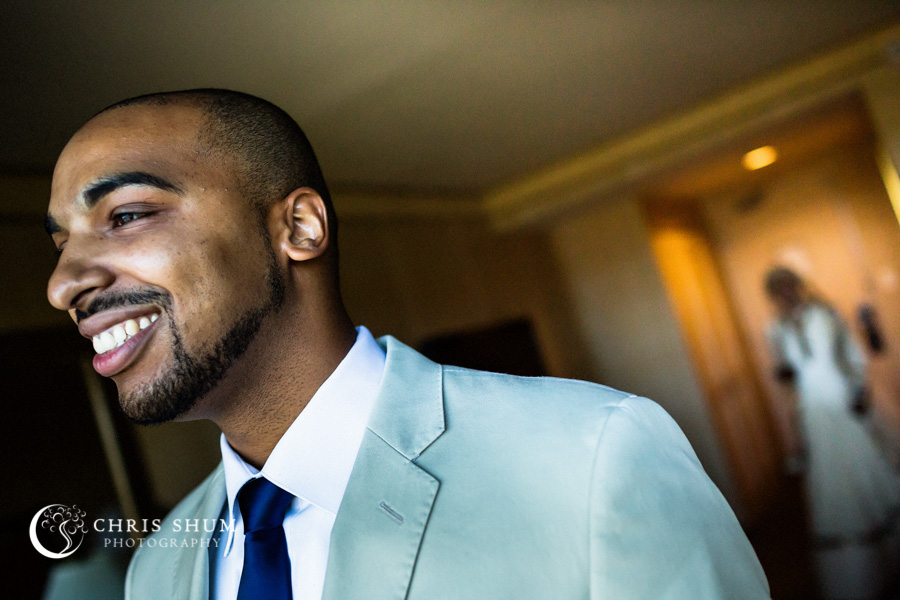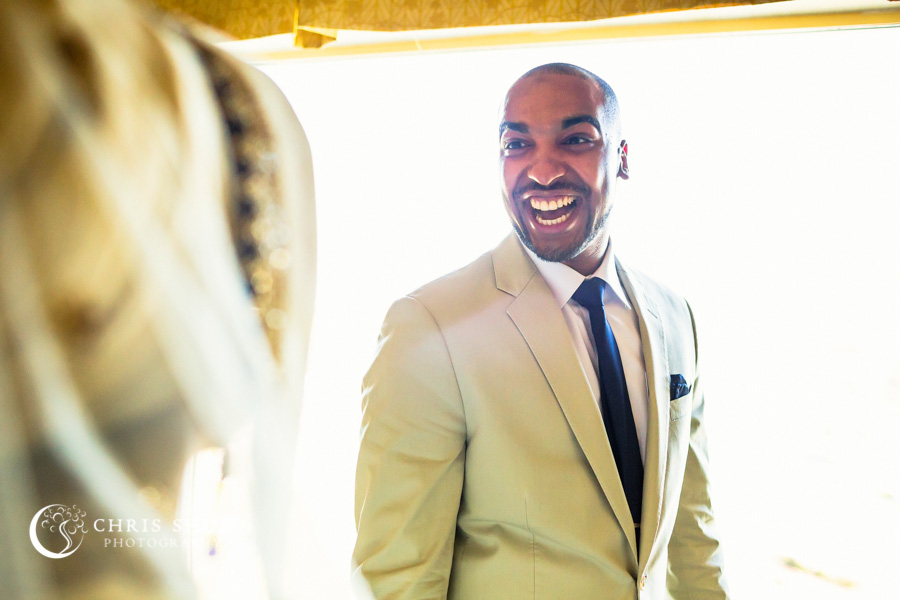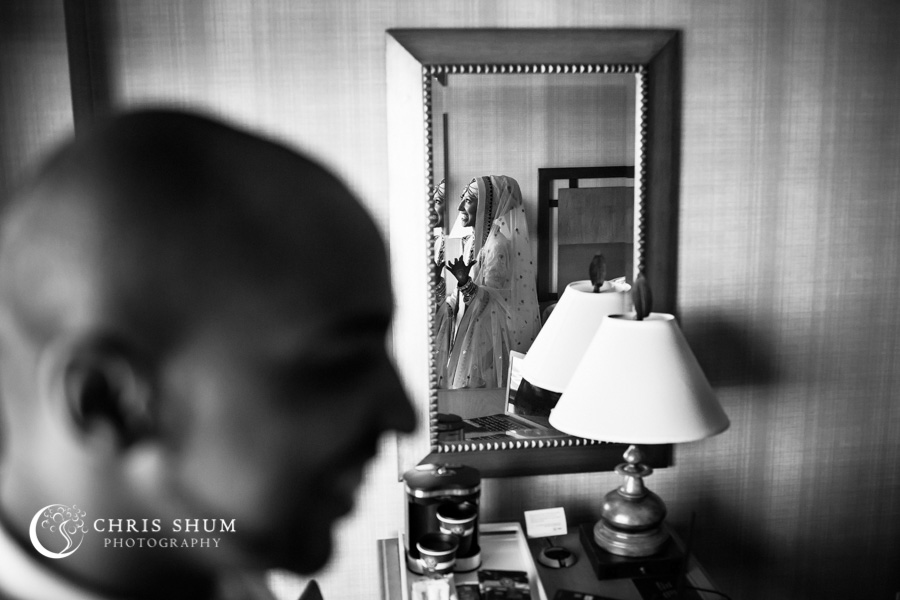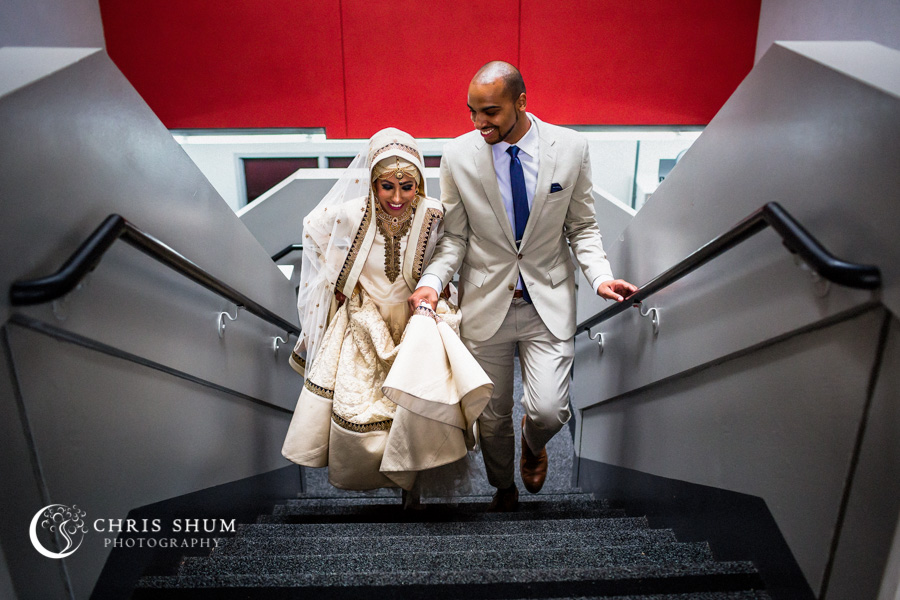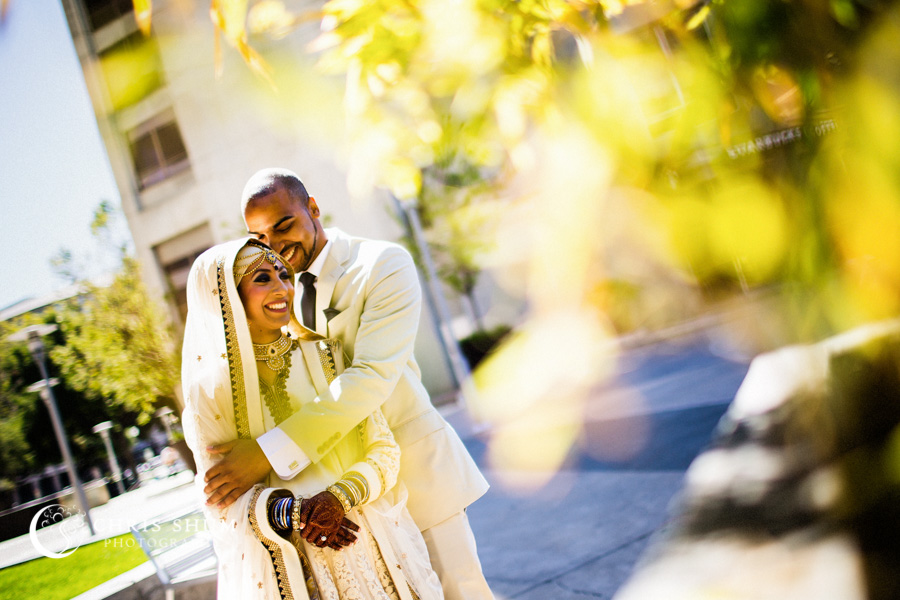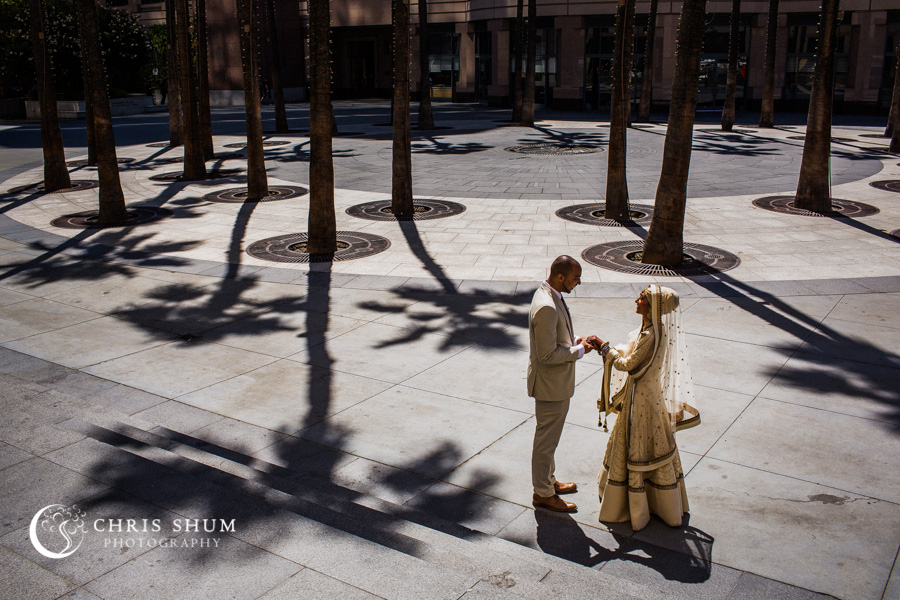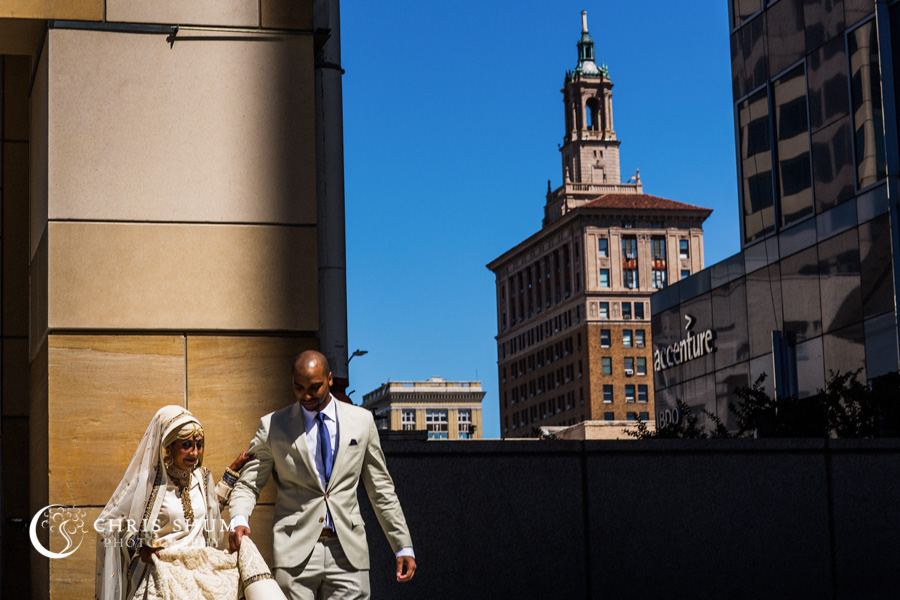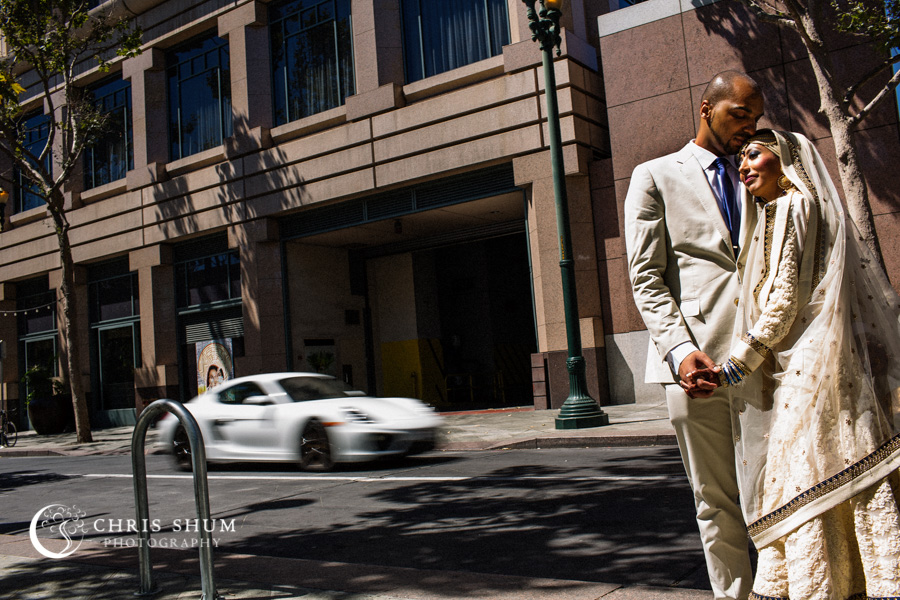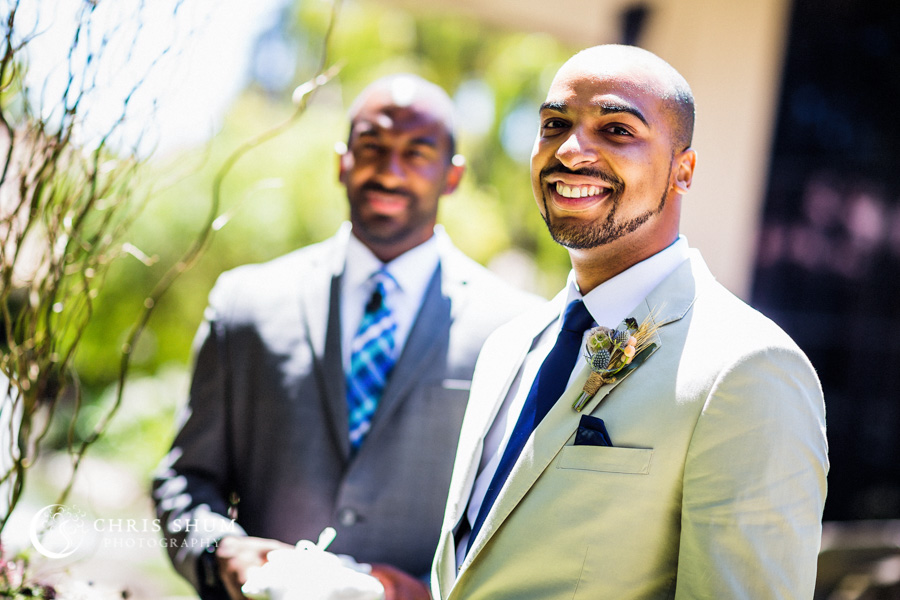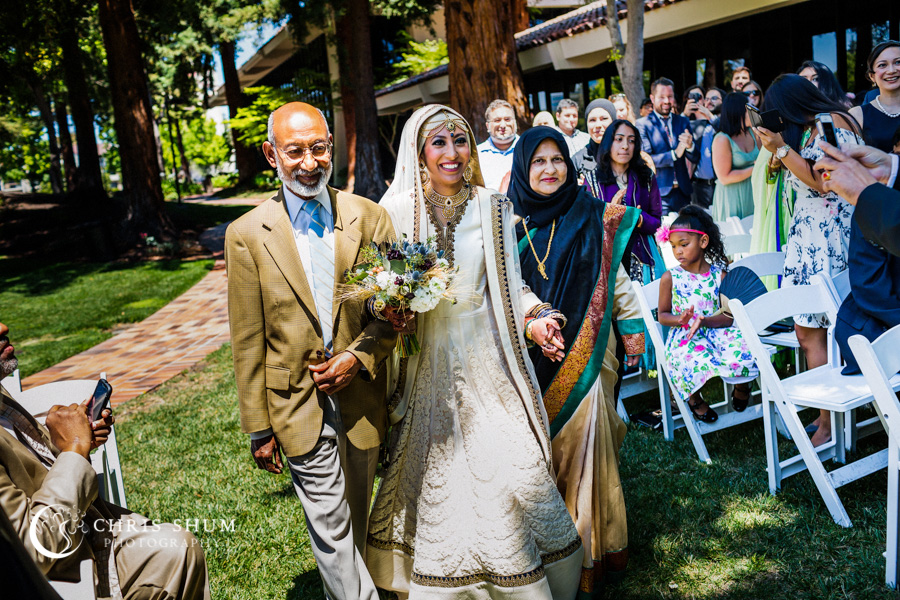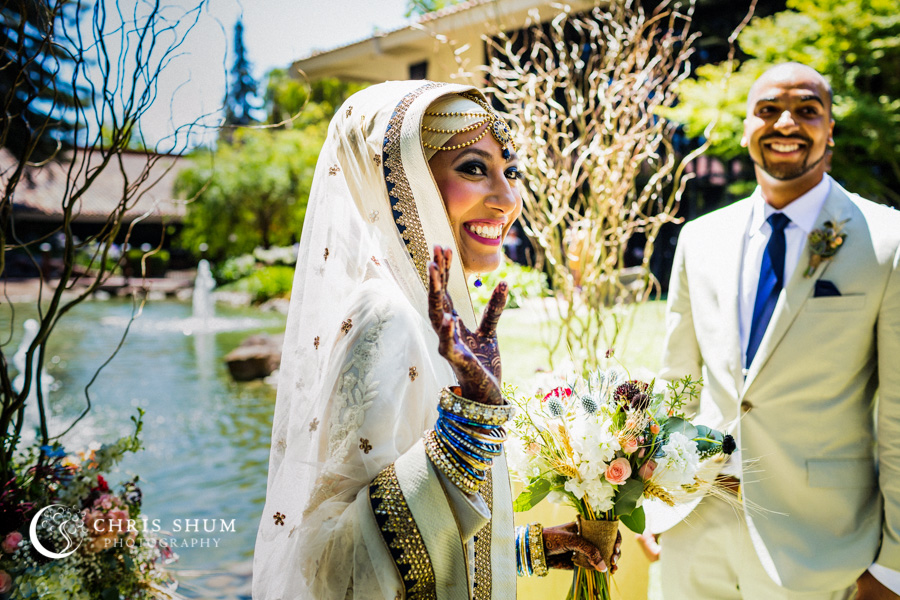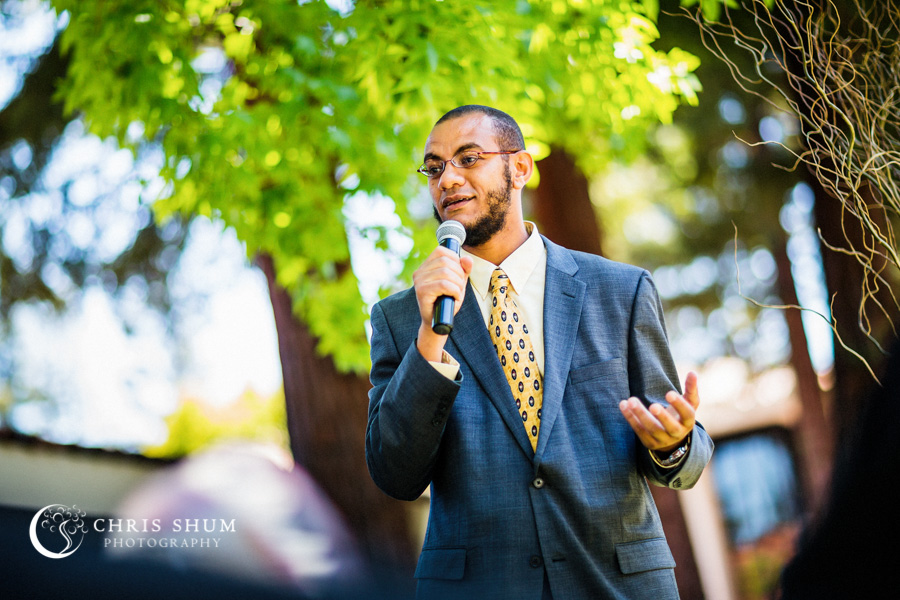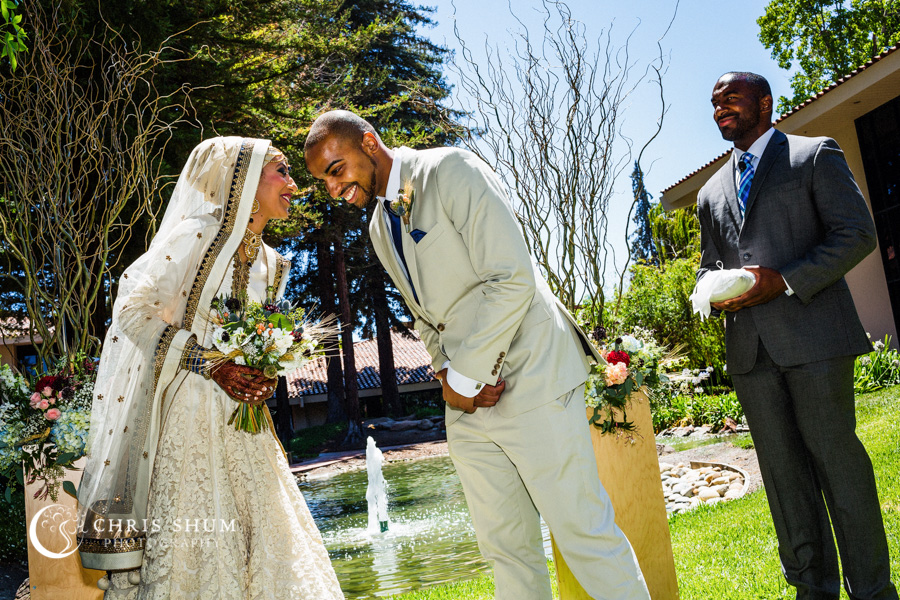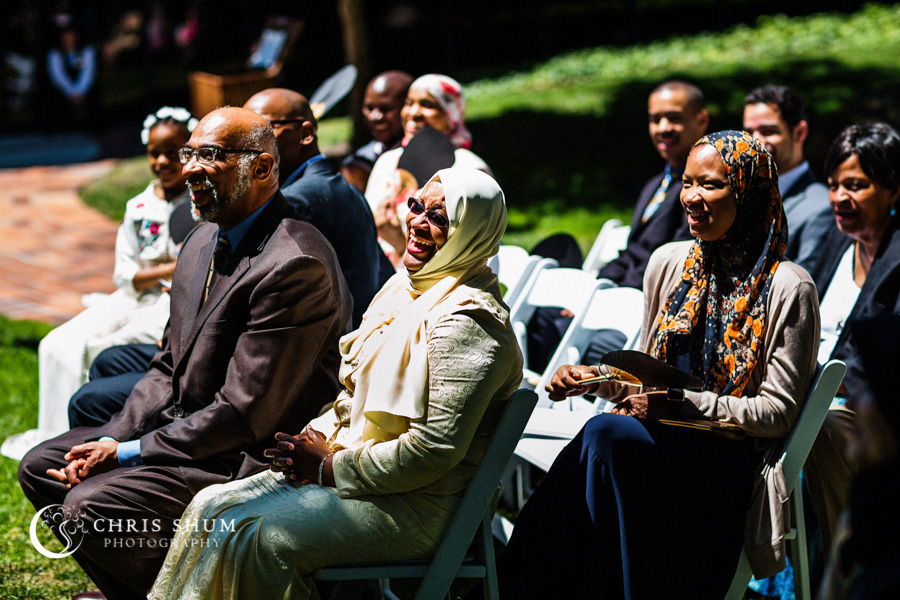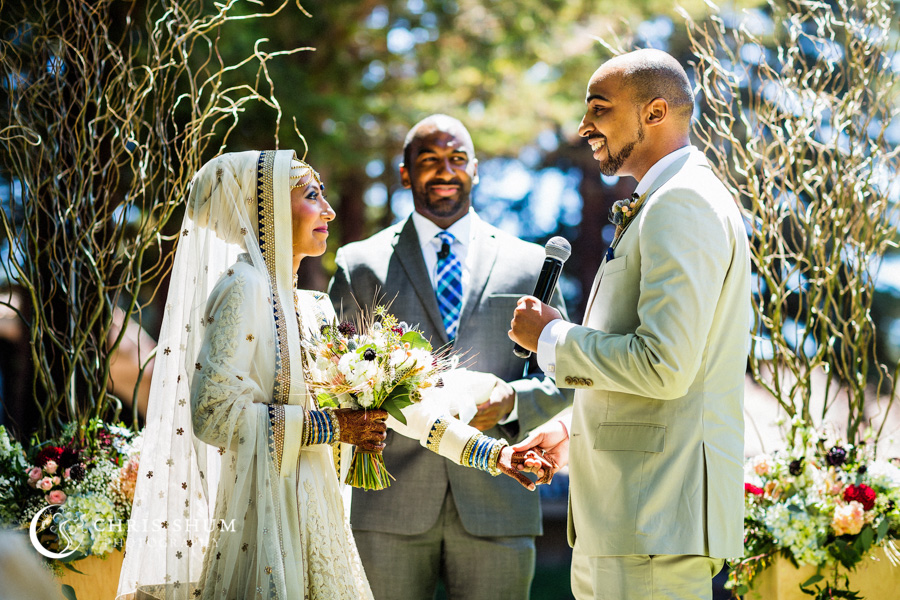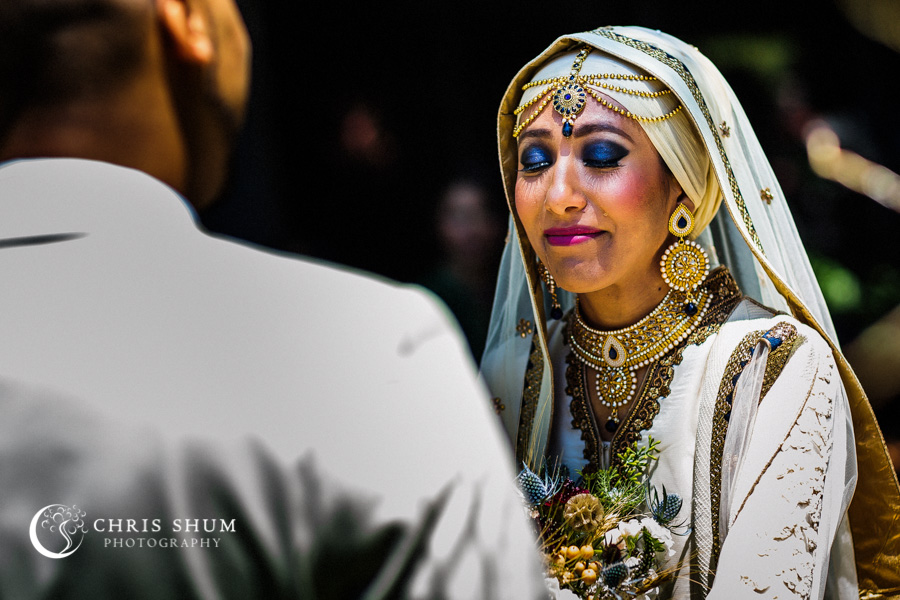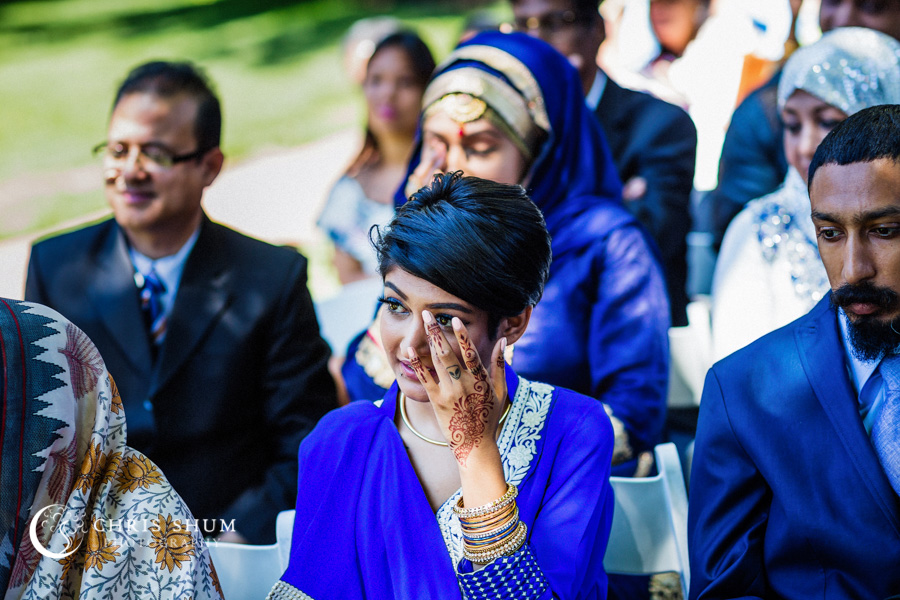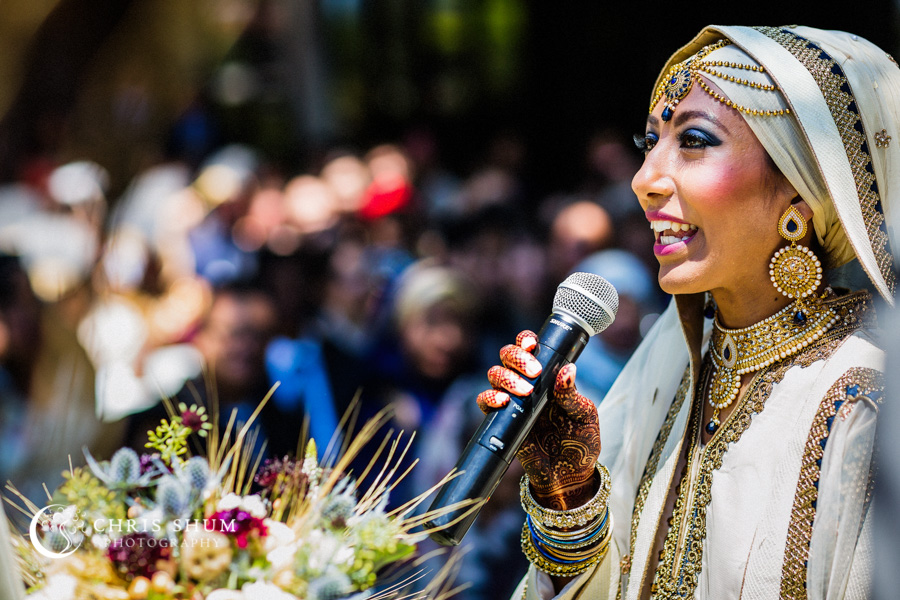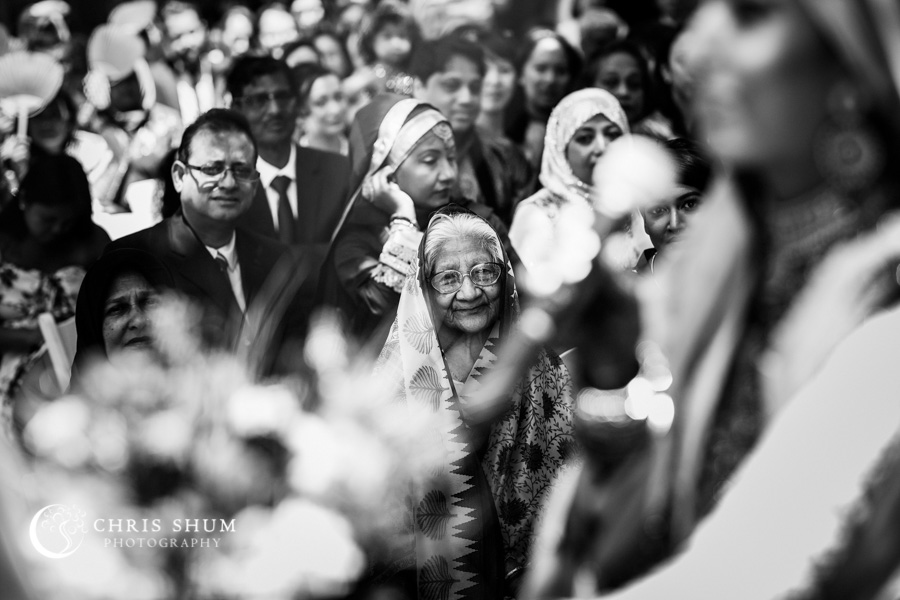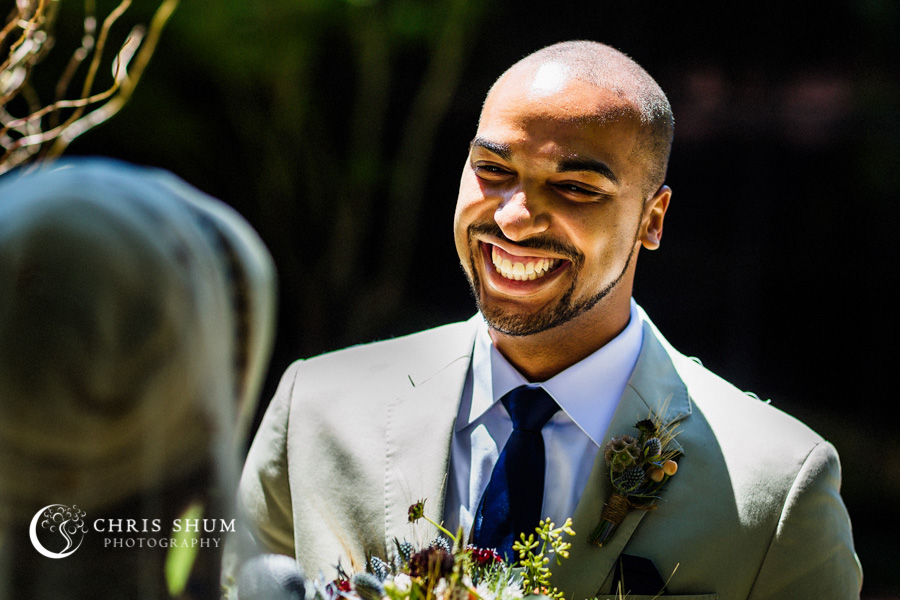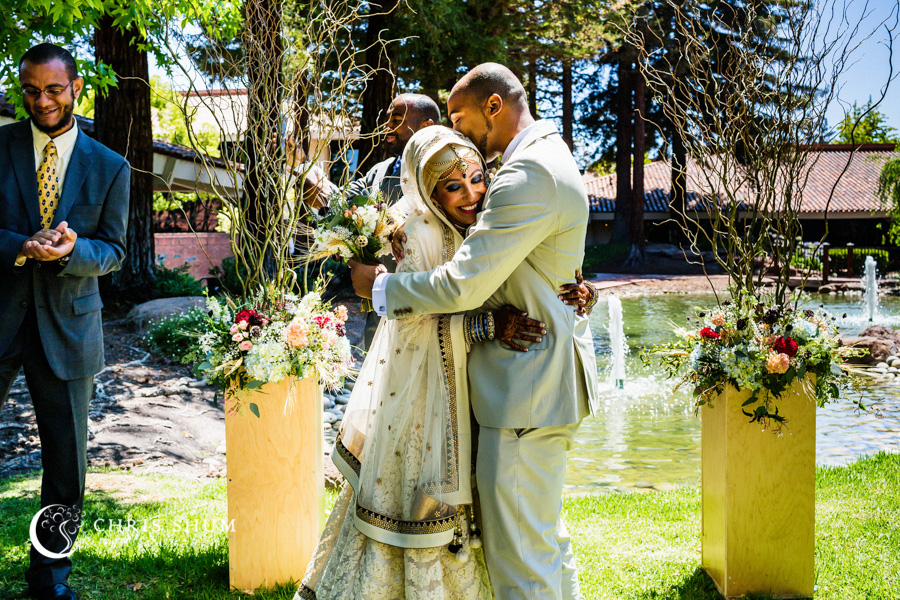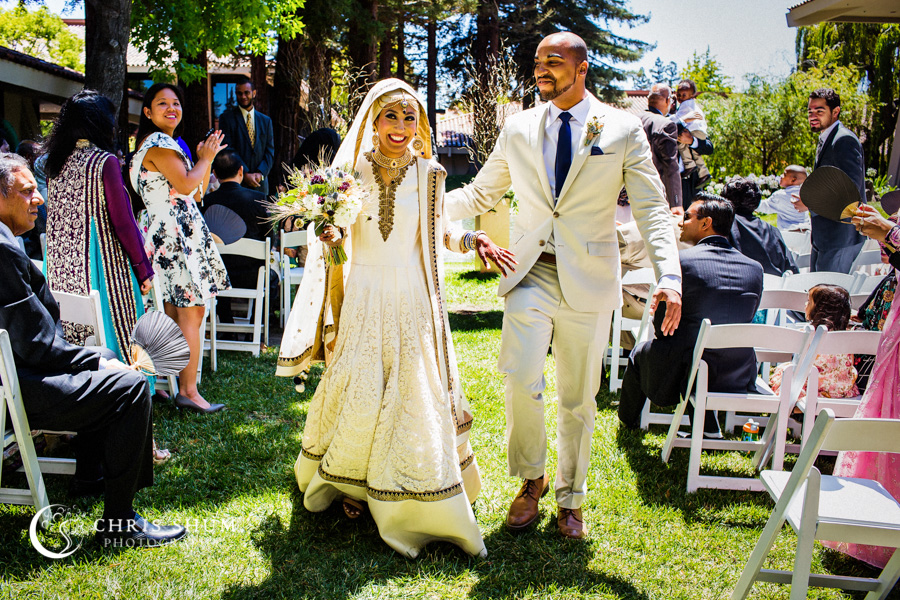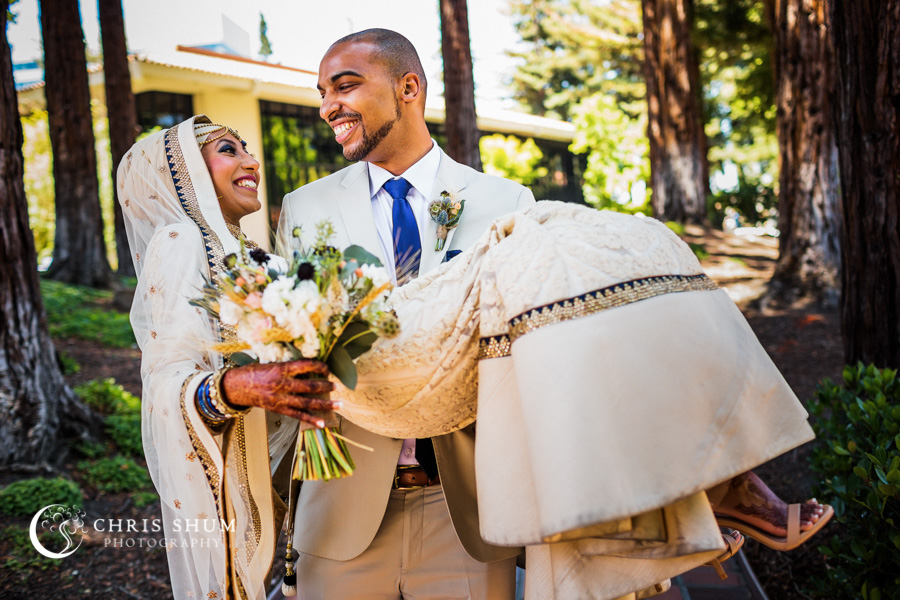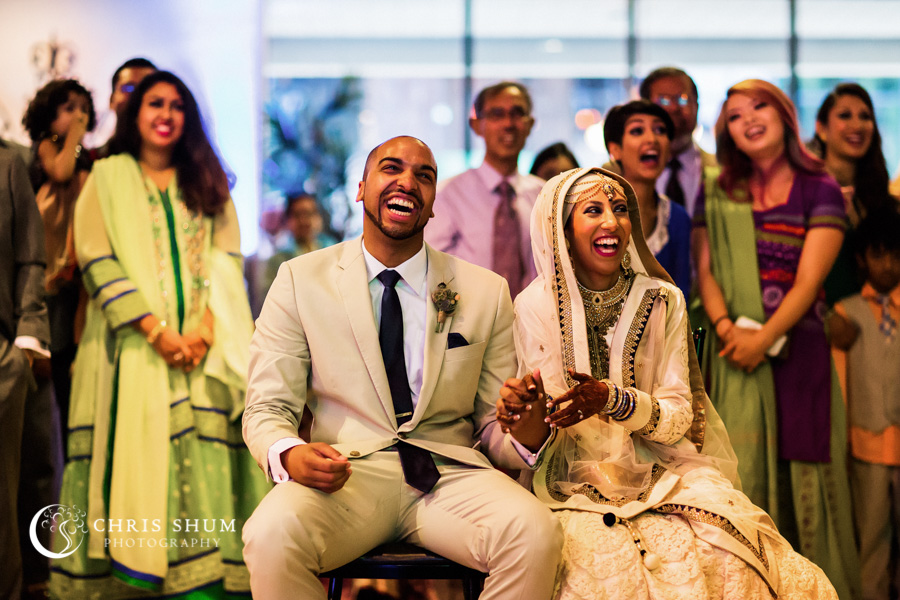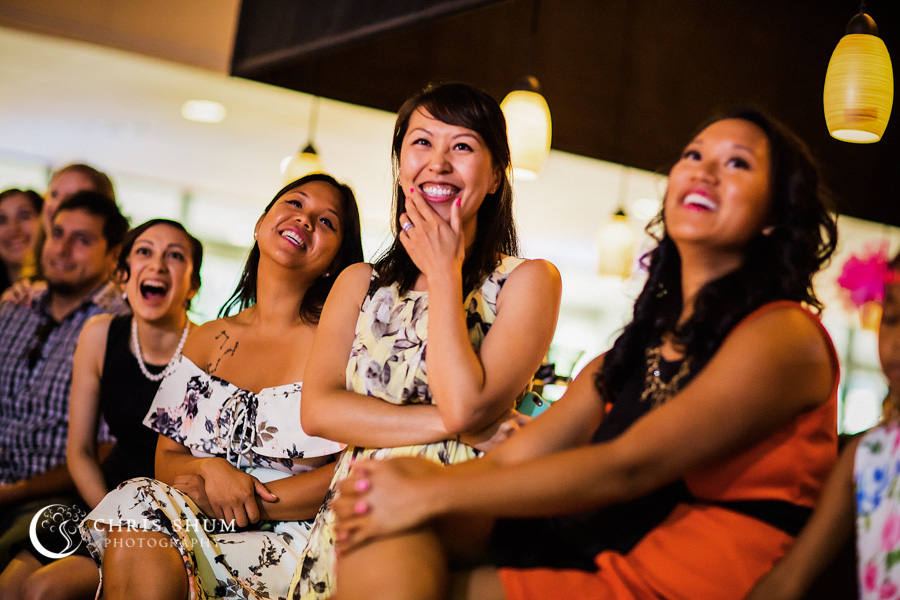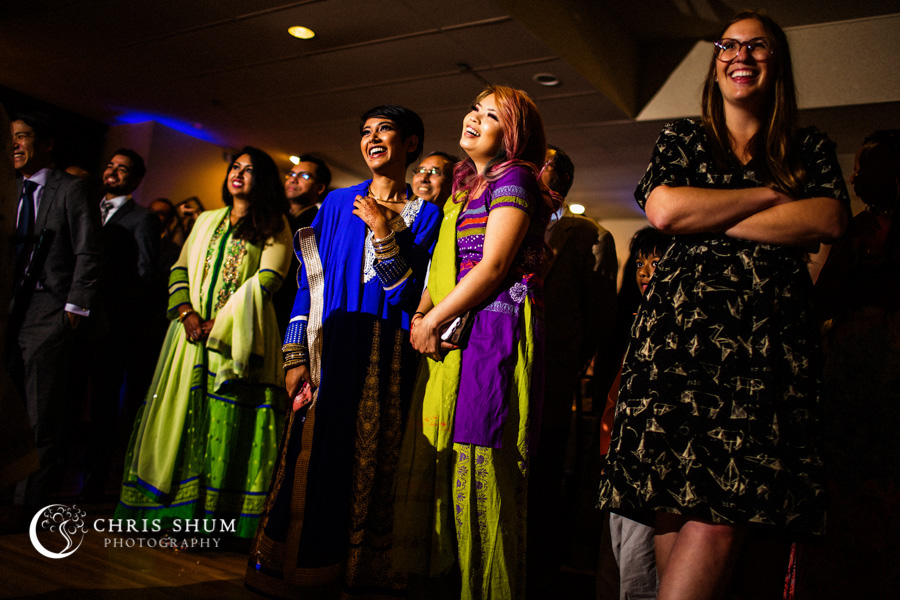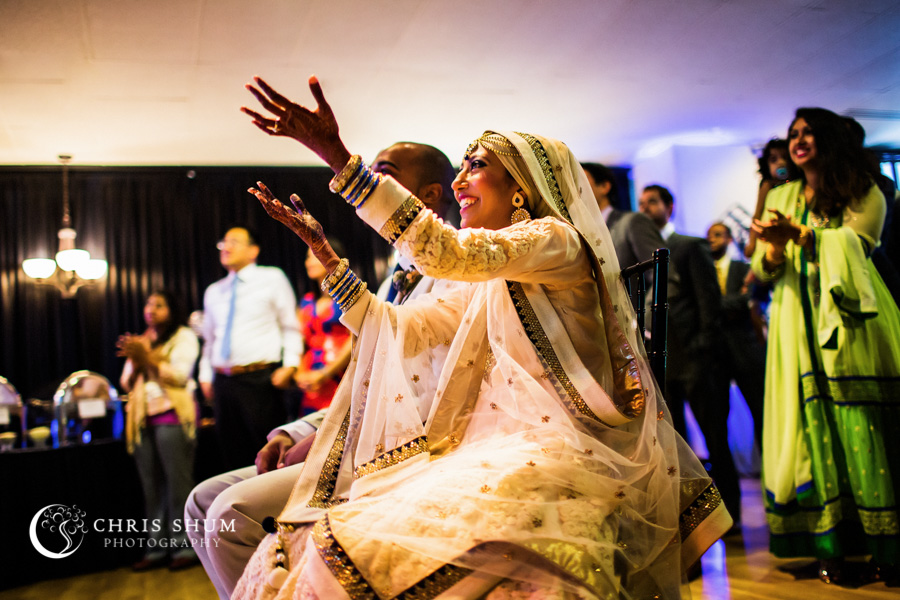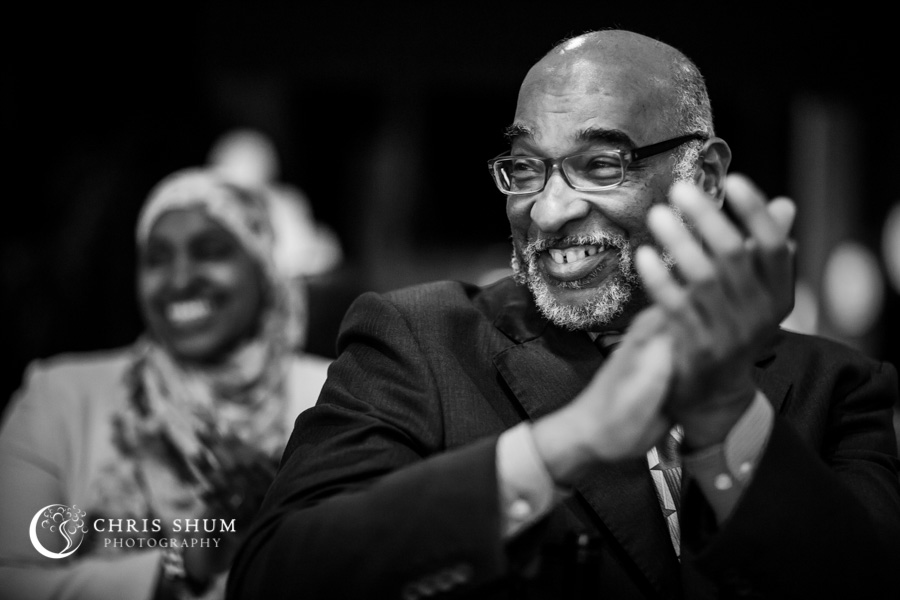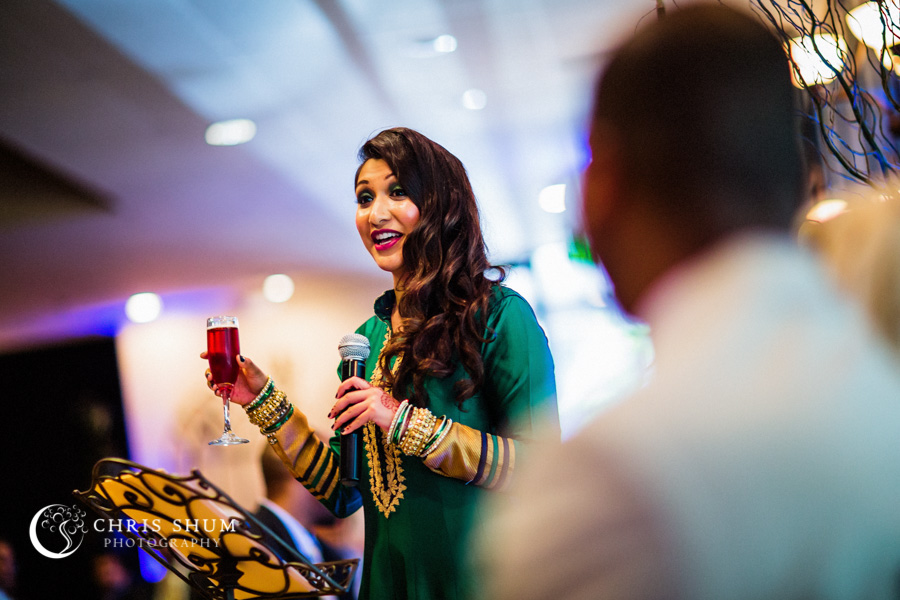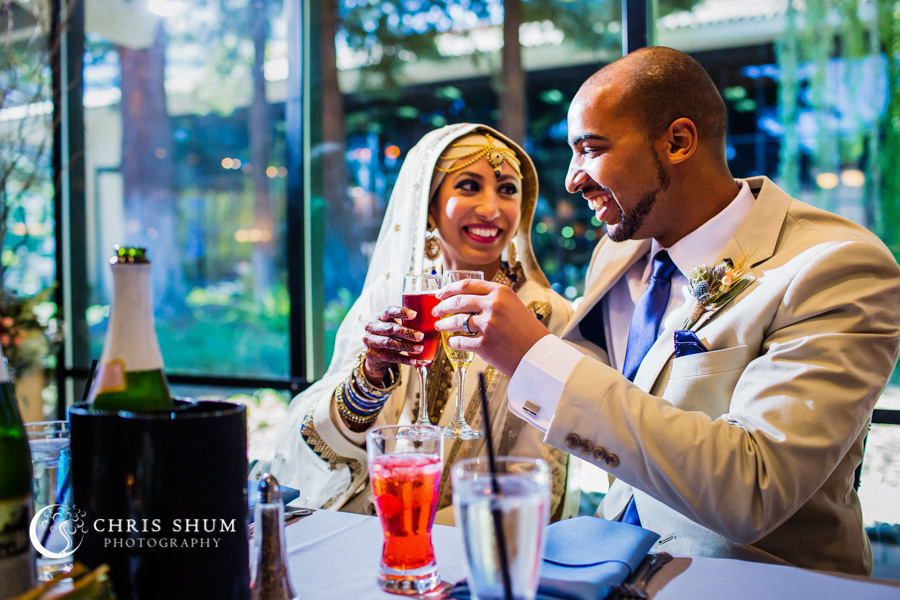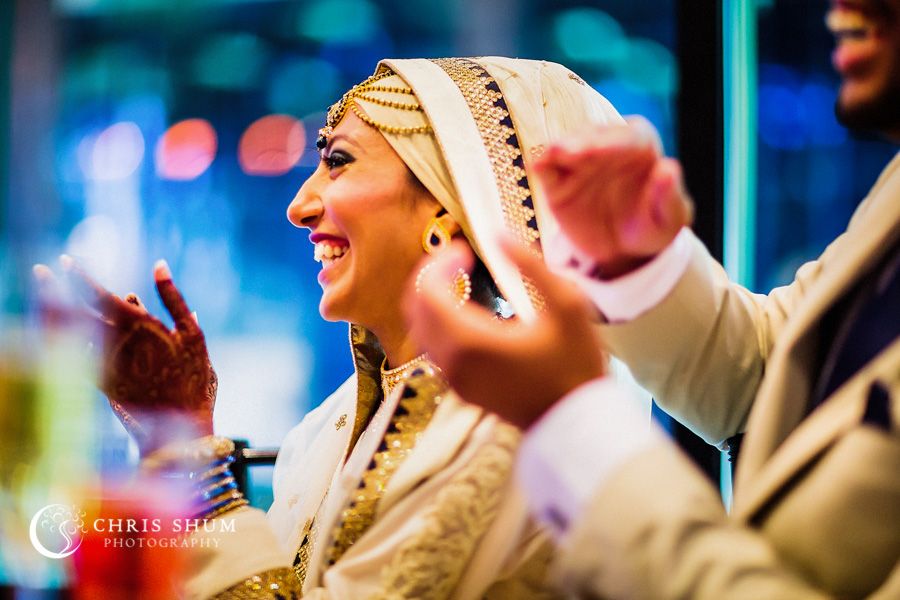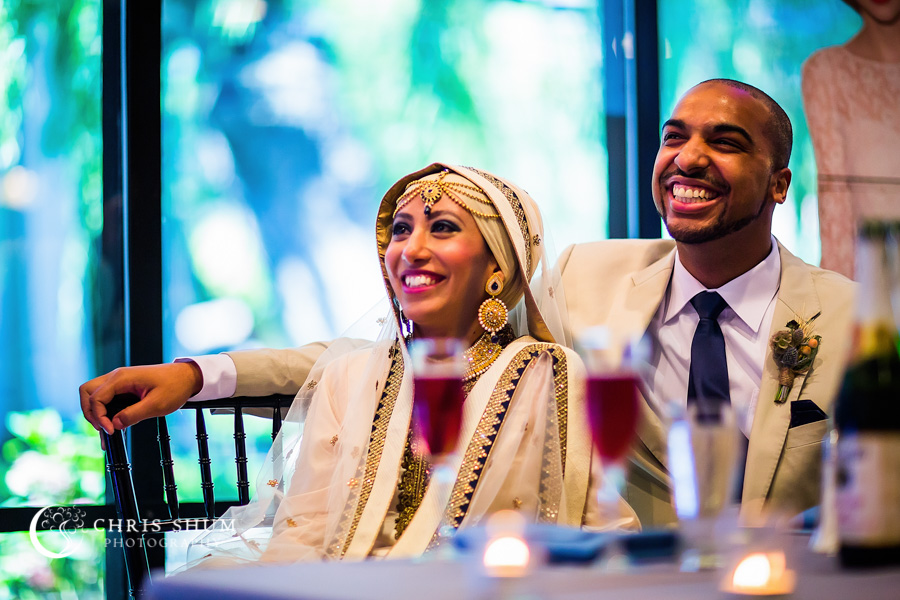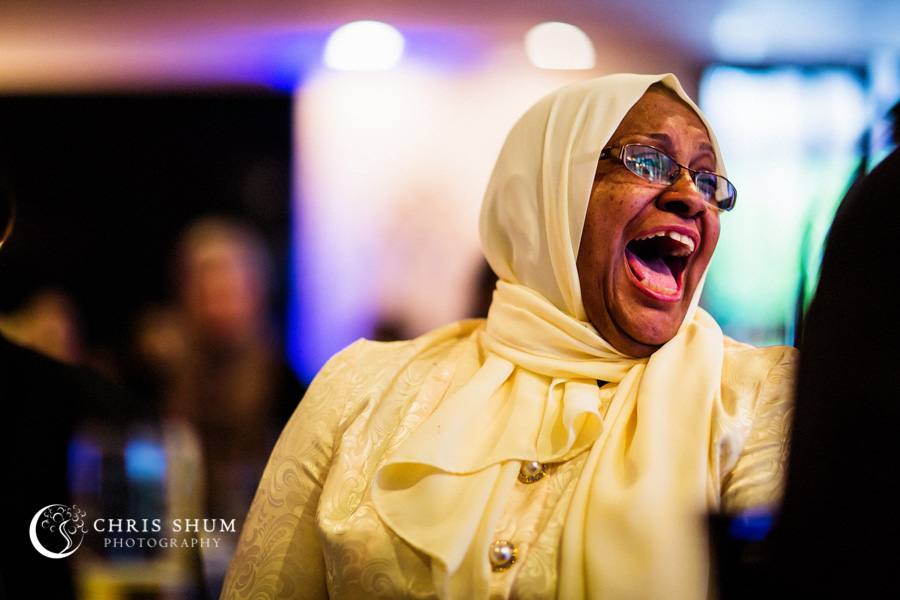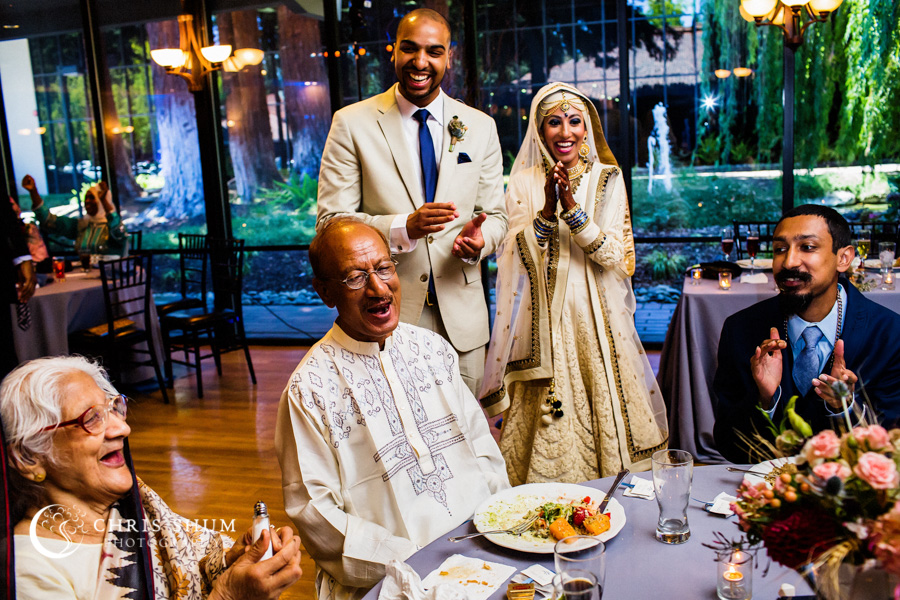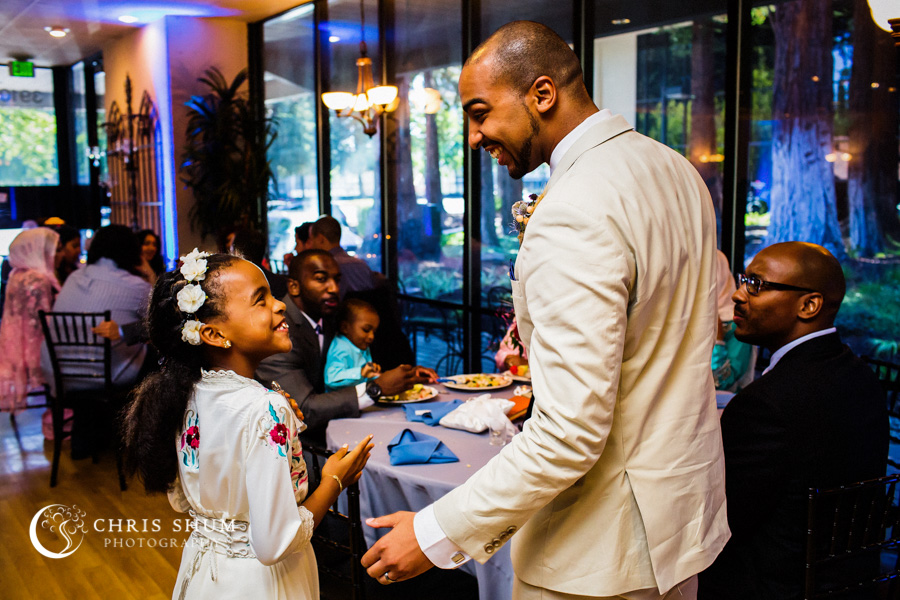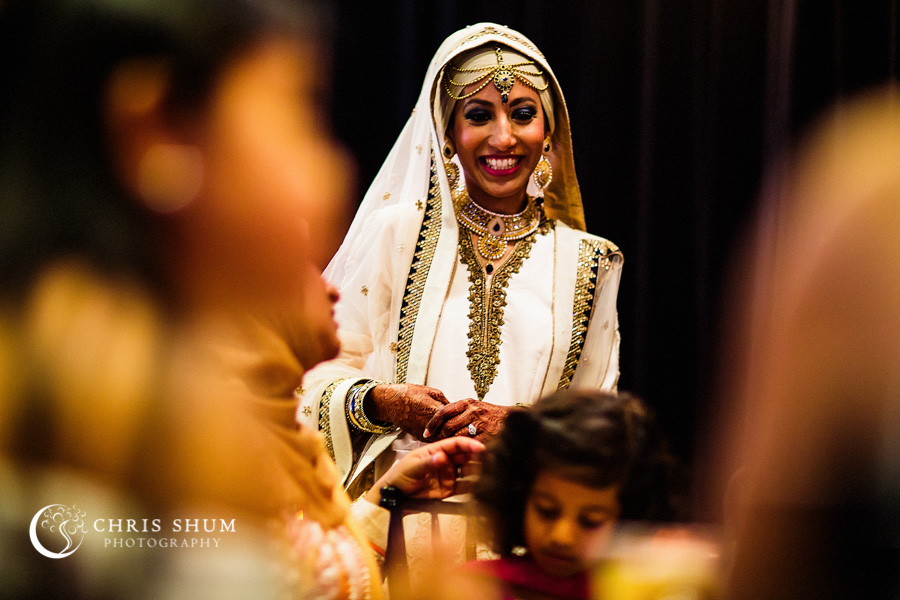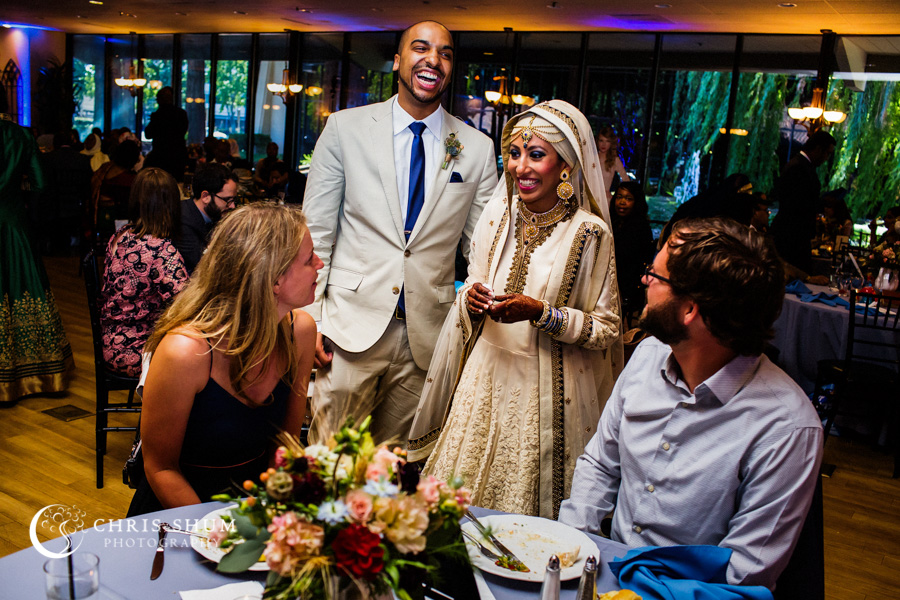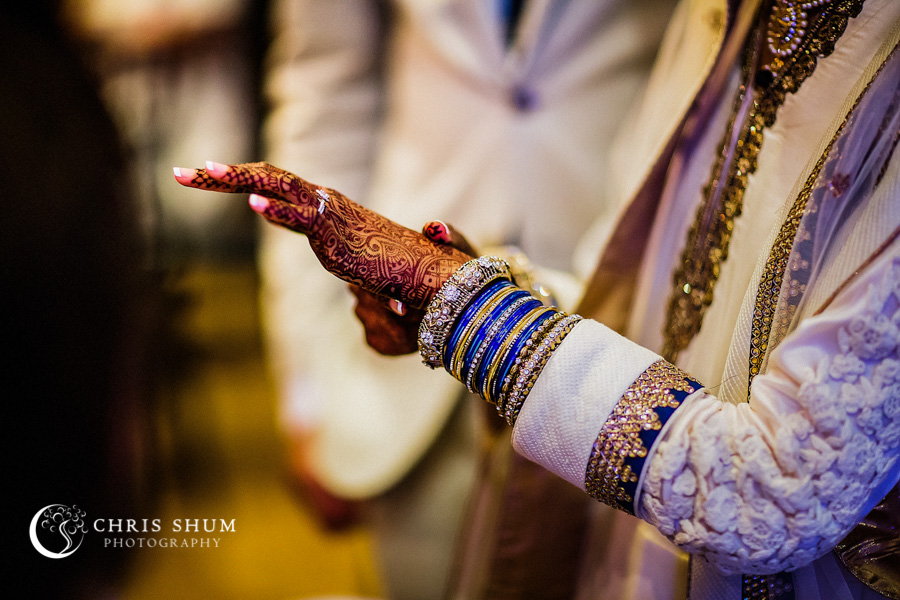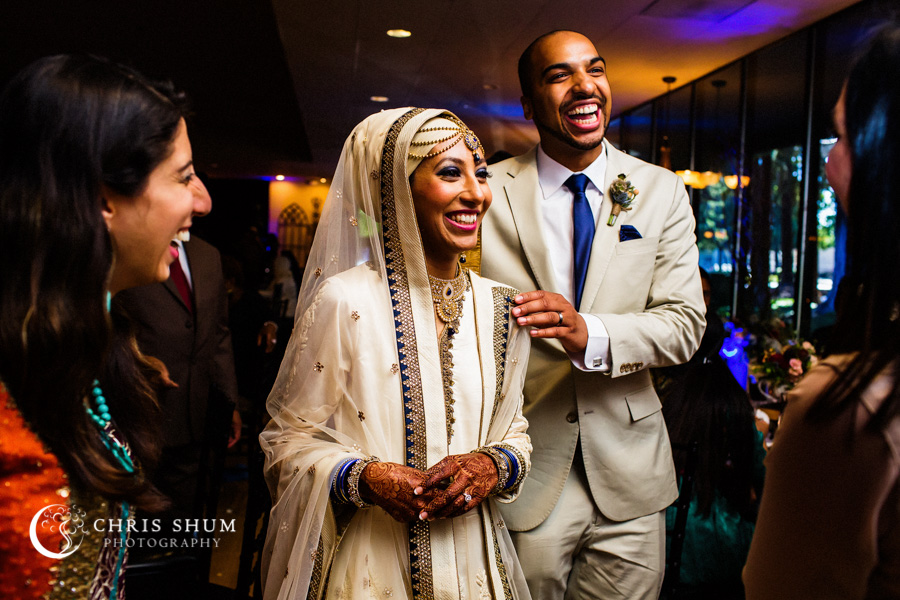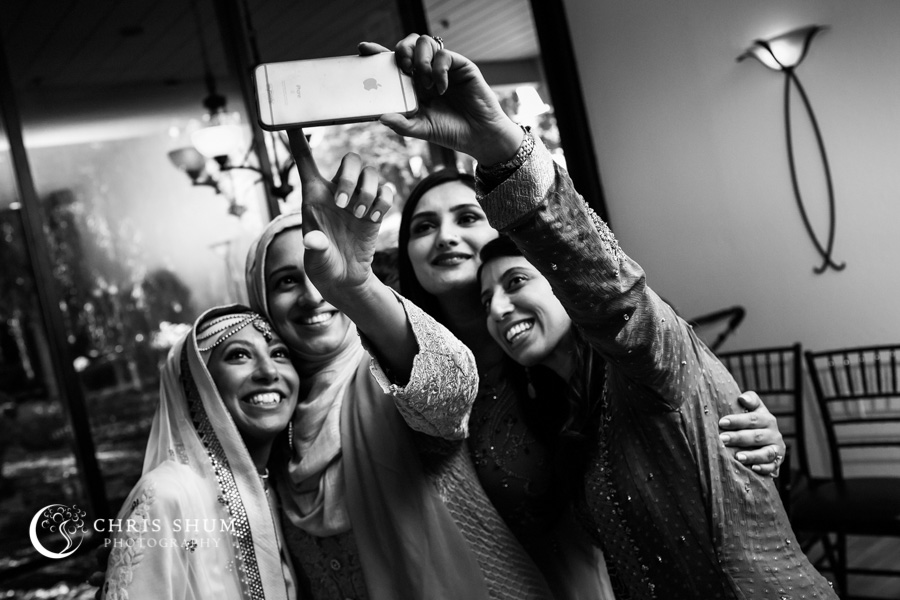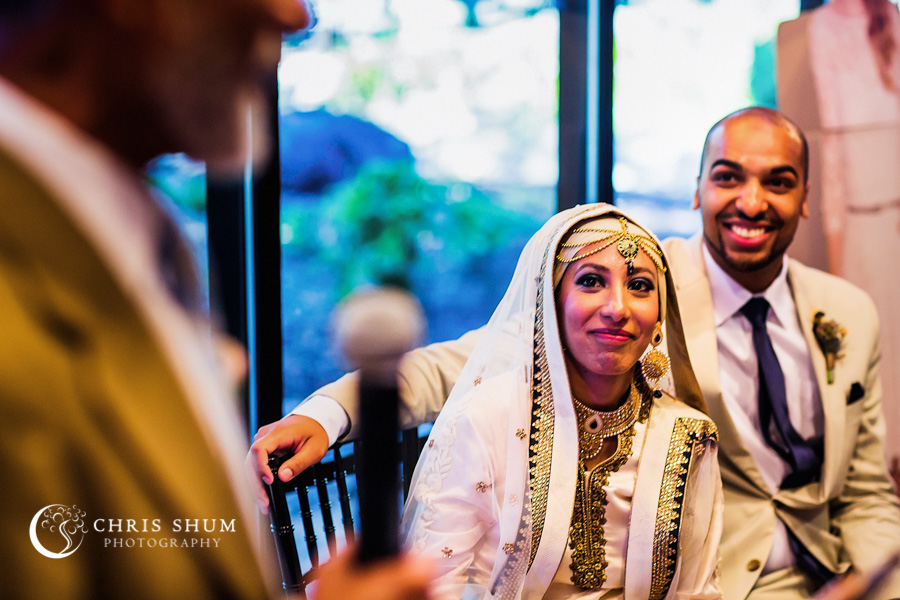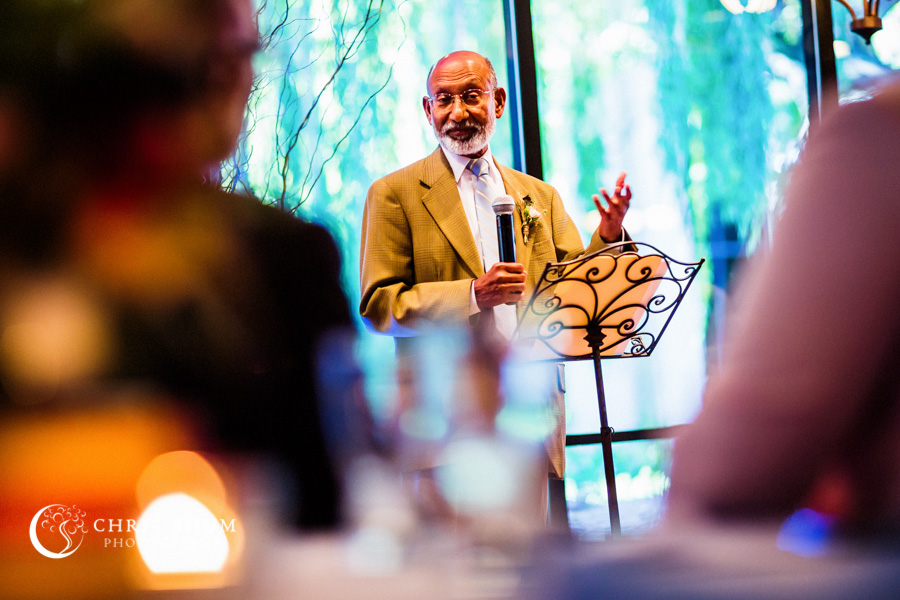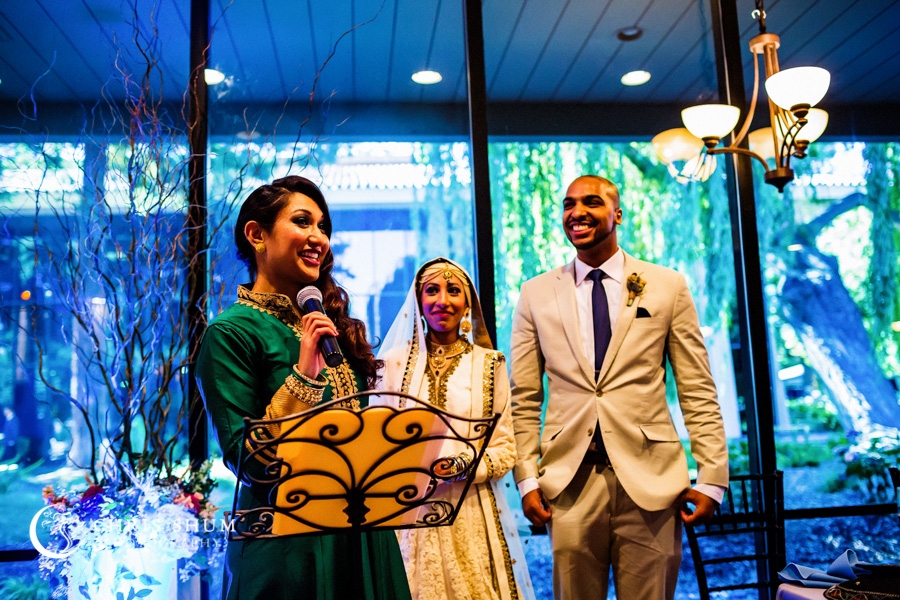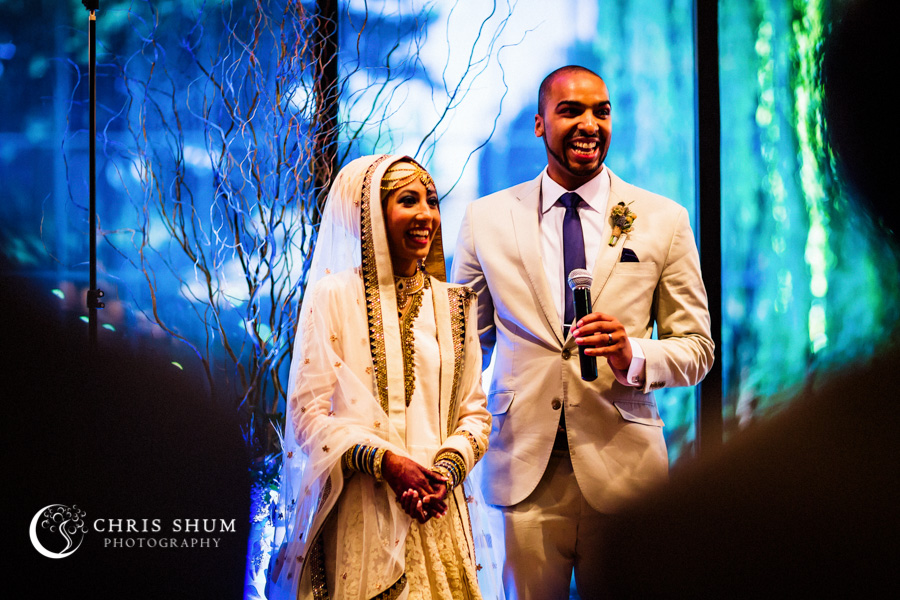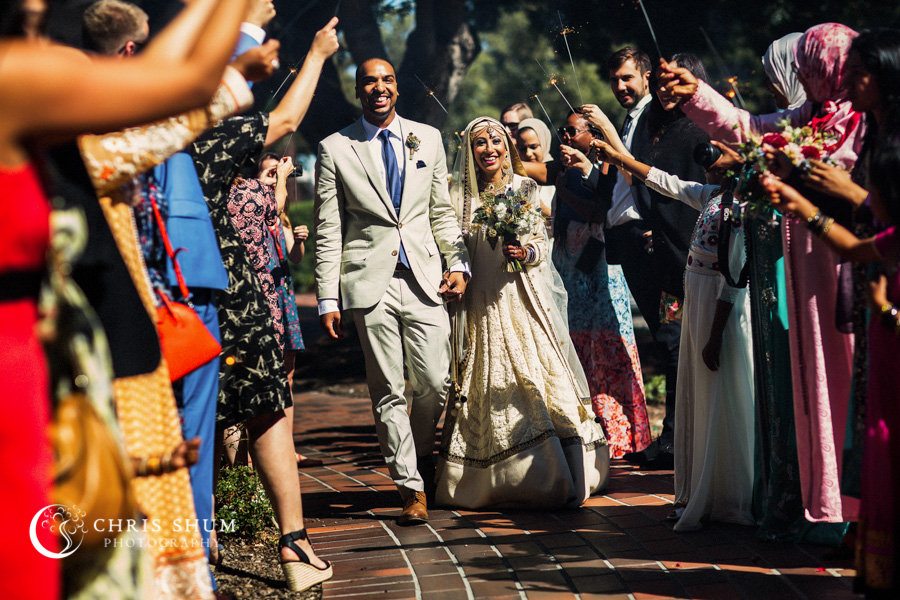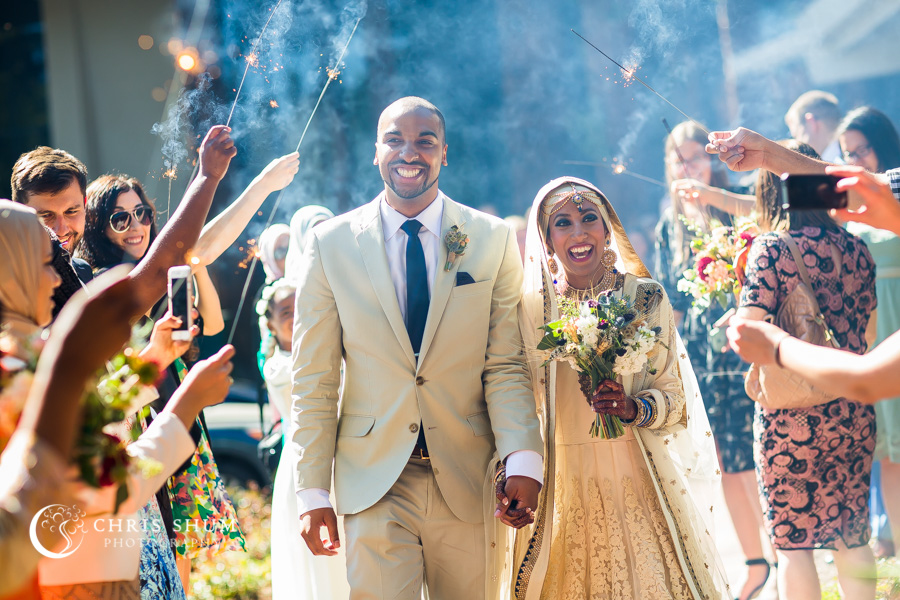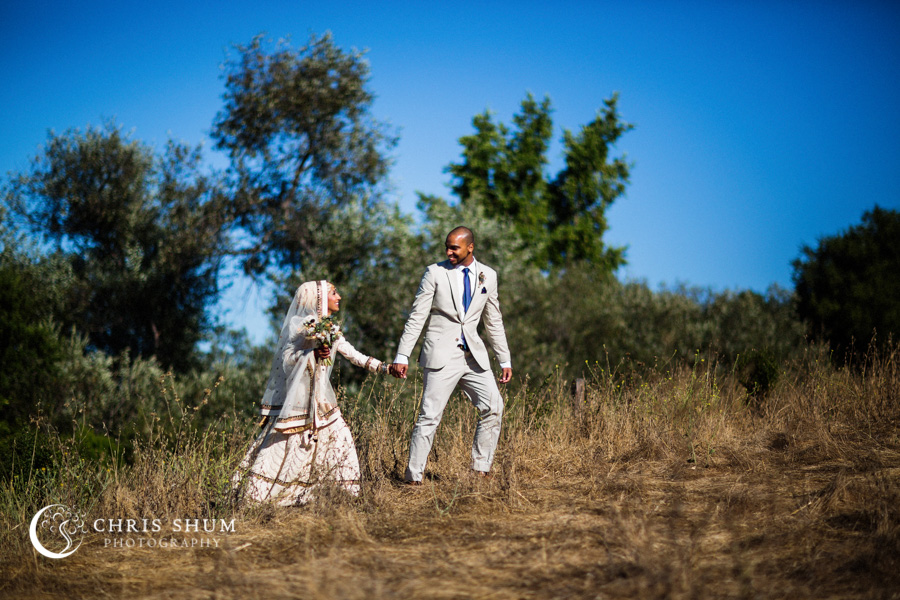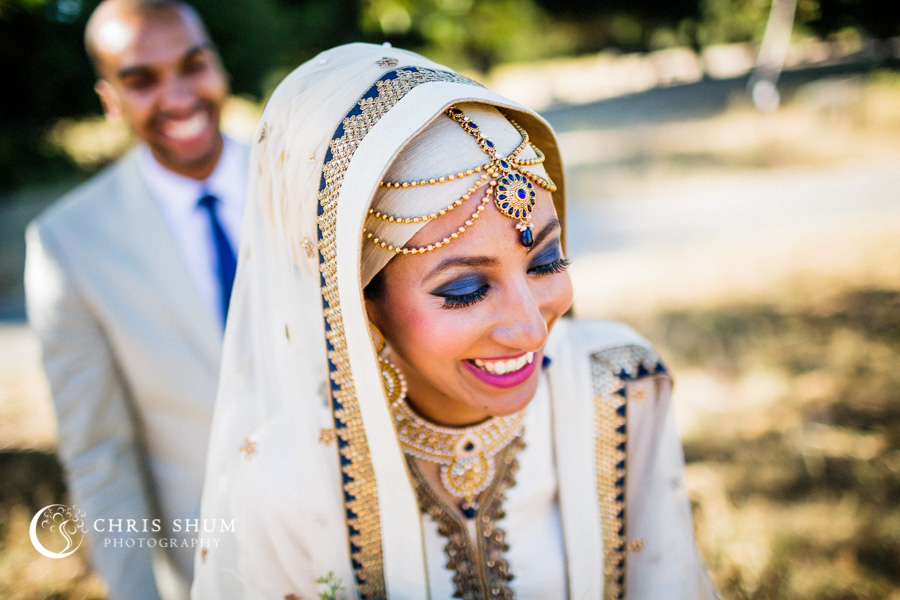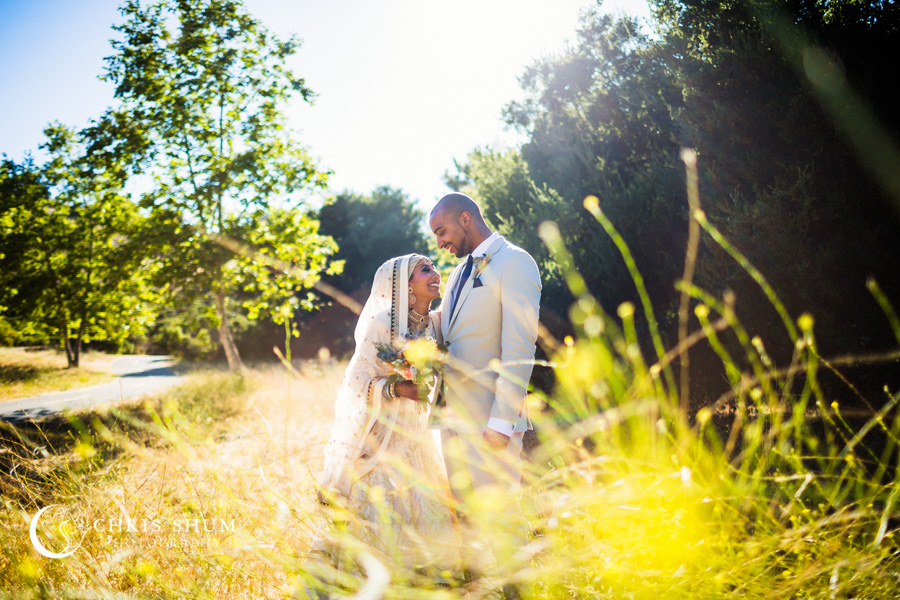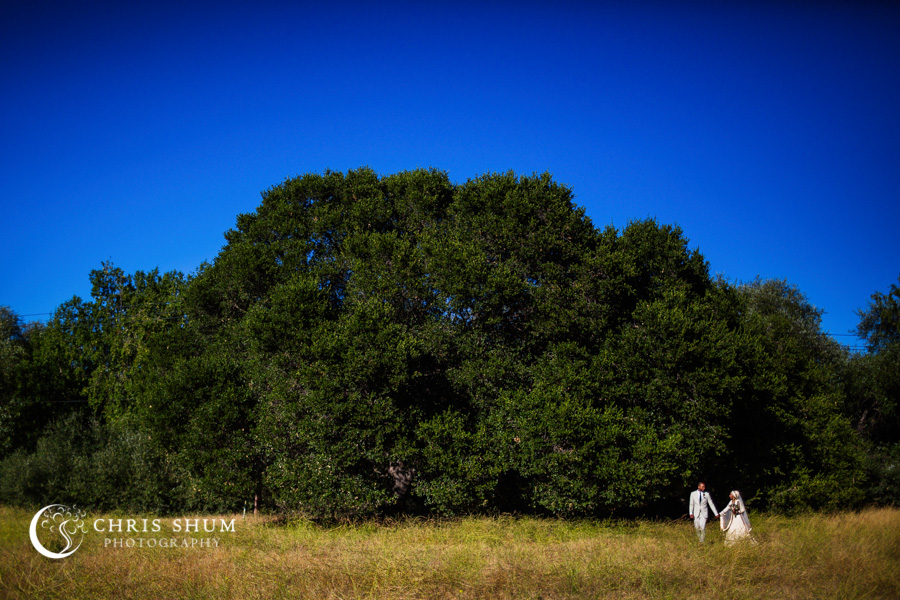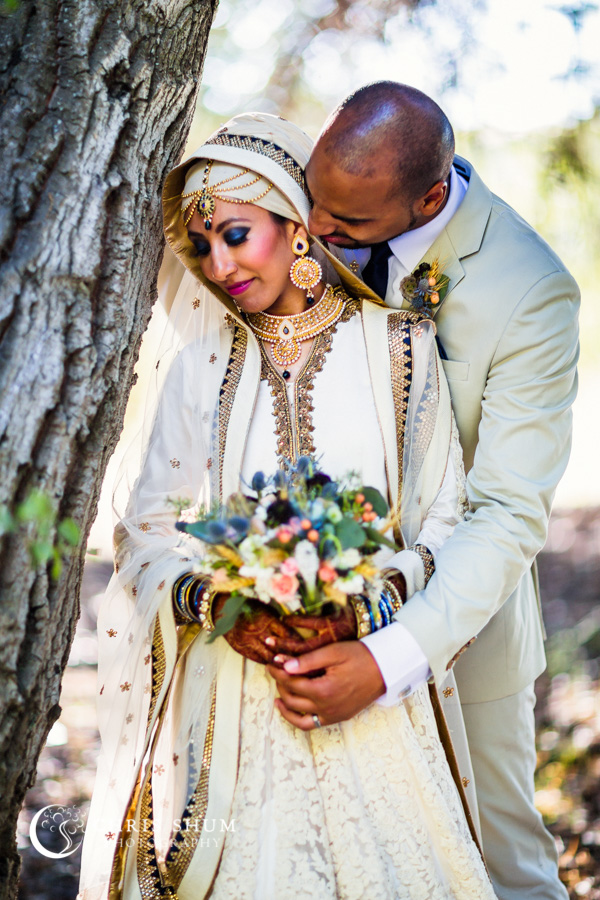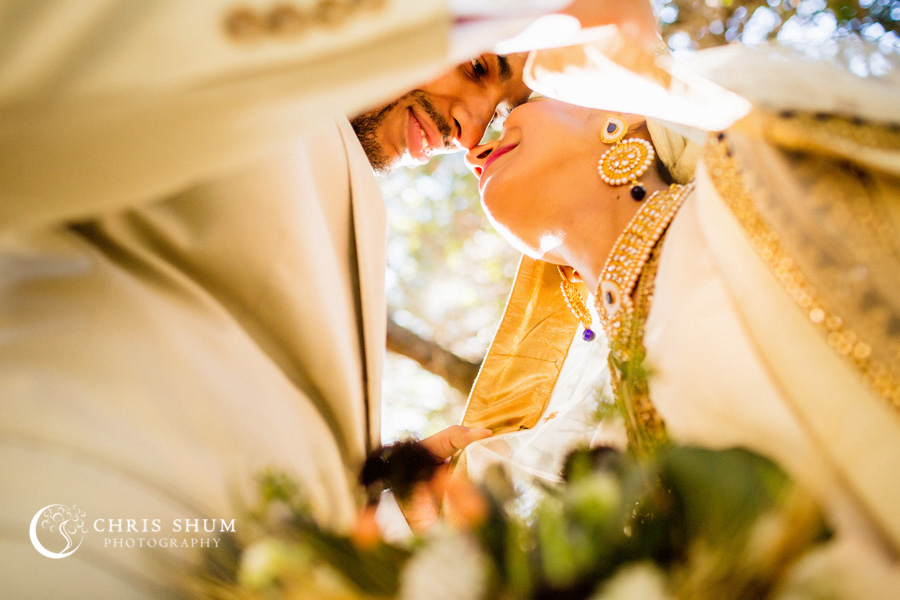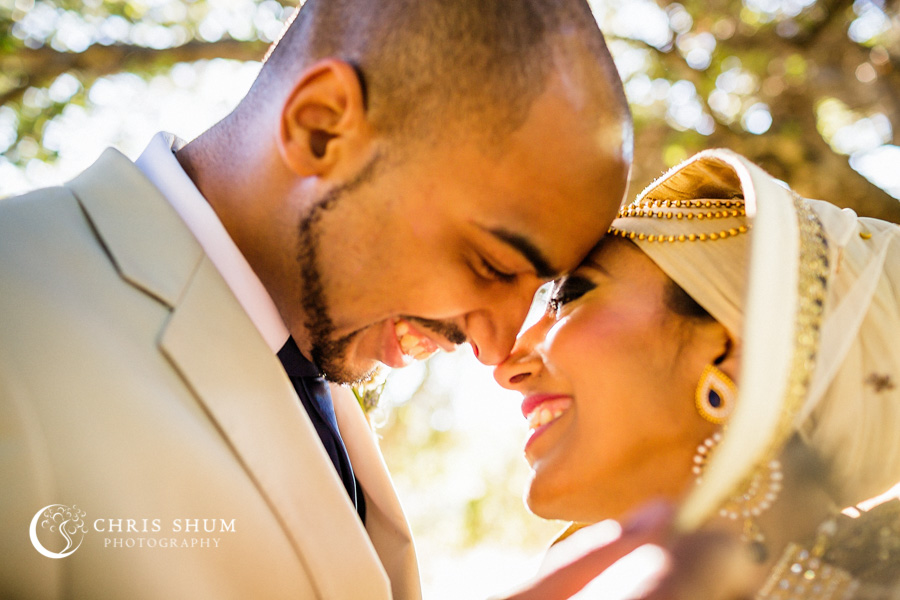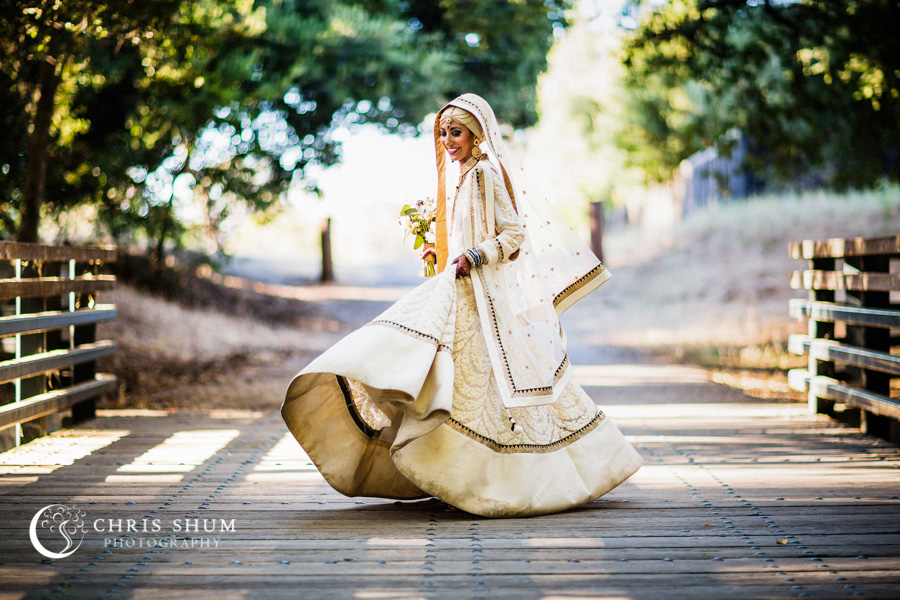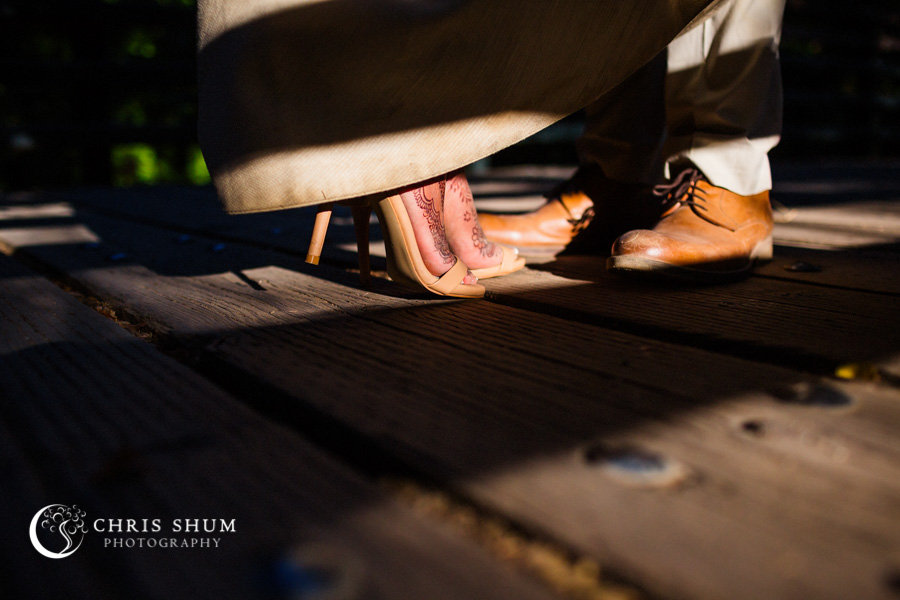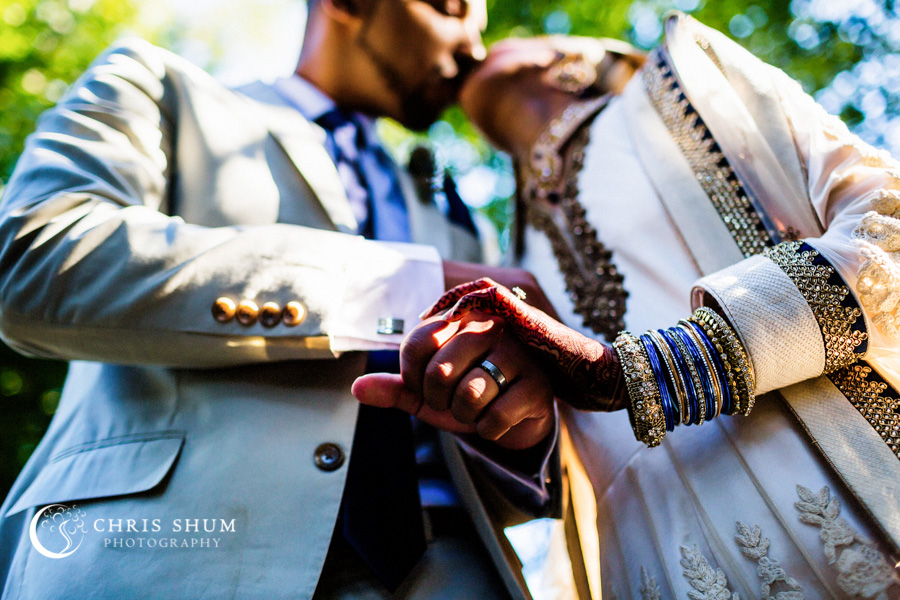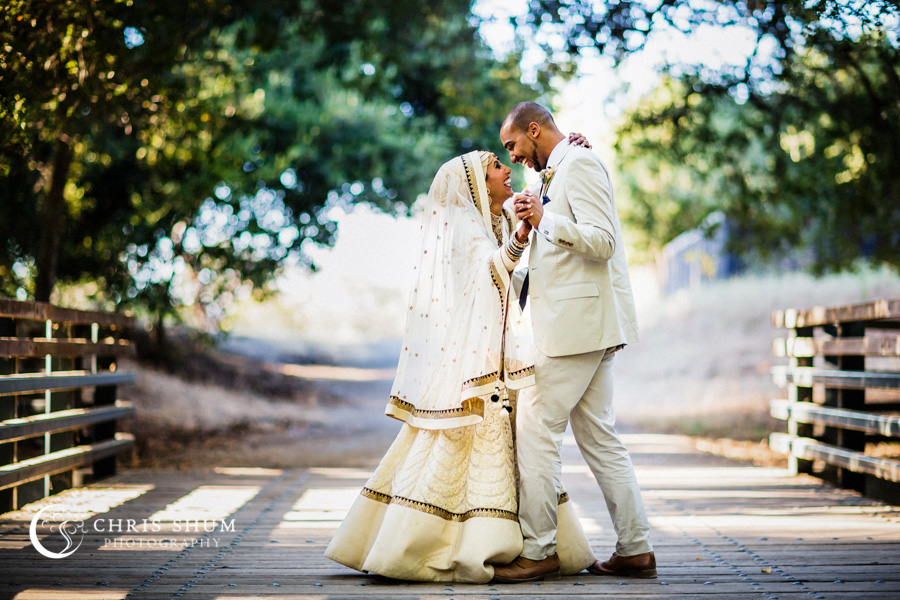 Ceremony and Reception at: Freedom Hall and Gardens