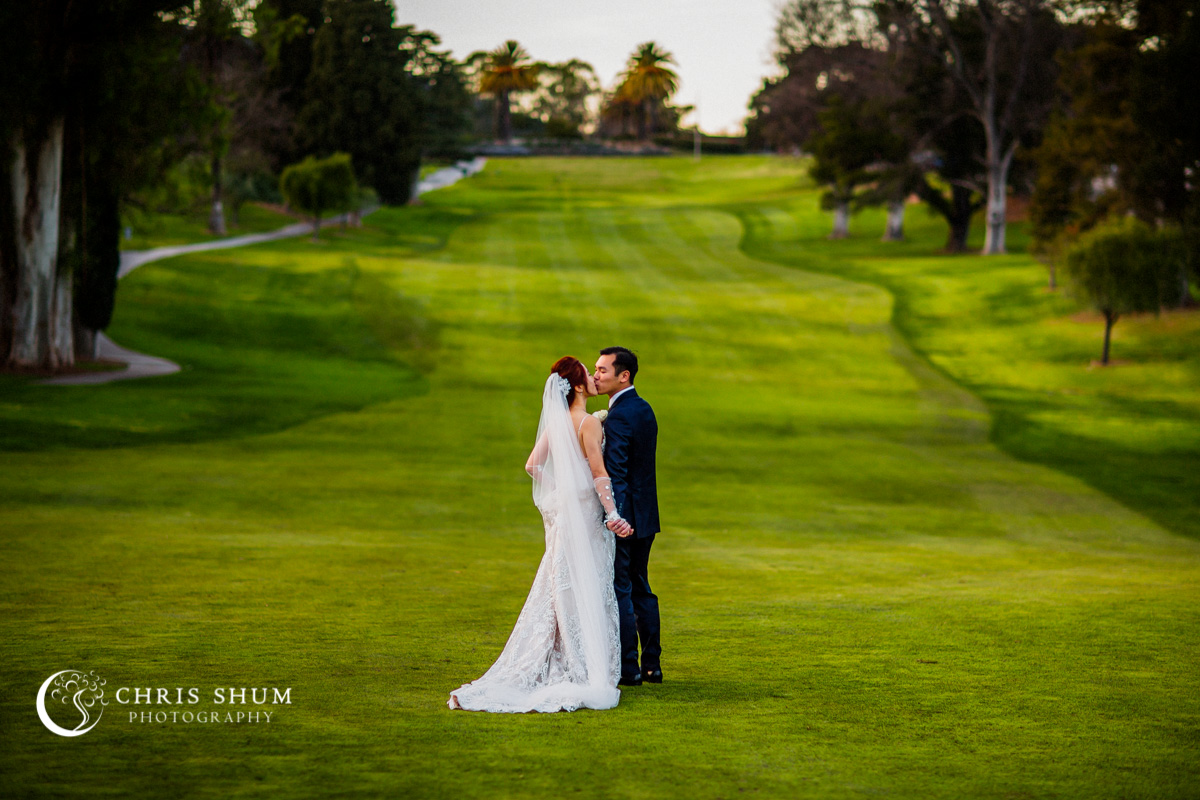 Michelle and her family and the bridesmaids started their day early at the Selina's bridal shop to get ready for Michelle and Wiganda's big day. It was a cozy little place but filled with racks and racks of beautiful wedding gowns. Of course, none looked as good as the one our beautiful bride was wearing.
The ceremony took place at the lovely St. Roberts Catholic Church in San Bruno. It was one of the most emotional ceremony I have experienced - tears of happiness, appreciation, gratefulness covered the newly-weds and their families faces. So heartwarming!
After the ceremony, we continued to the Castlewood Country Club in Pleasanton. The charming greens at the golf course provided us some beautiful backdrop for bridal portraits. And after the long stress day, it finally reached the moment where the couple could really enjoy and celebrate their union. They had a wild time dancing, and so were their families and friends, especially with the awesome lightings and DJ by BIG FUN Disc Jockeys!
My sincerest wish to this lovely couple for a wonderful journey together! And many thanks to my talented partner, Qing Zhao, for shooting this lovely wedding with me!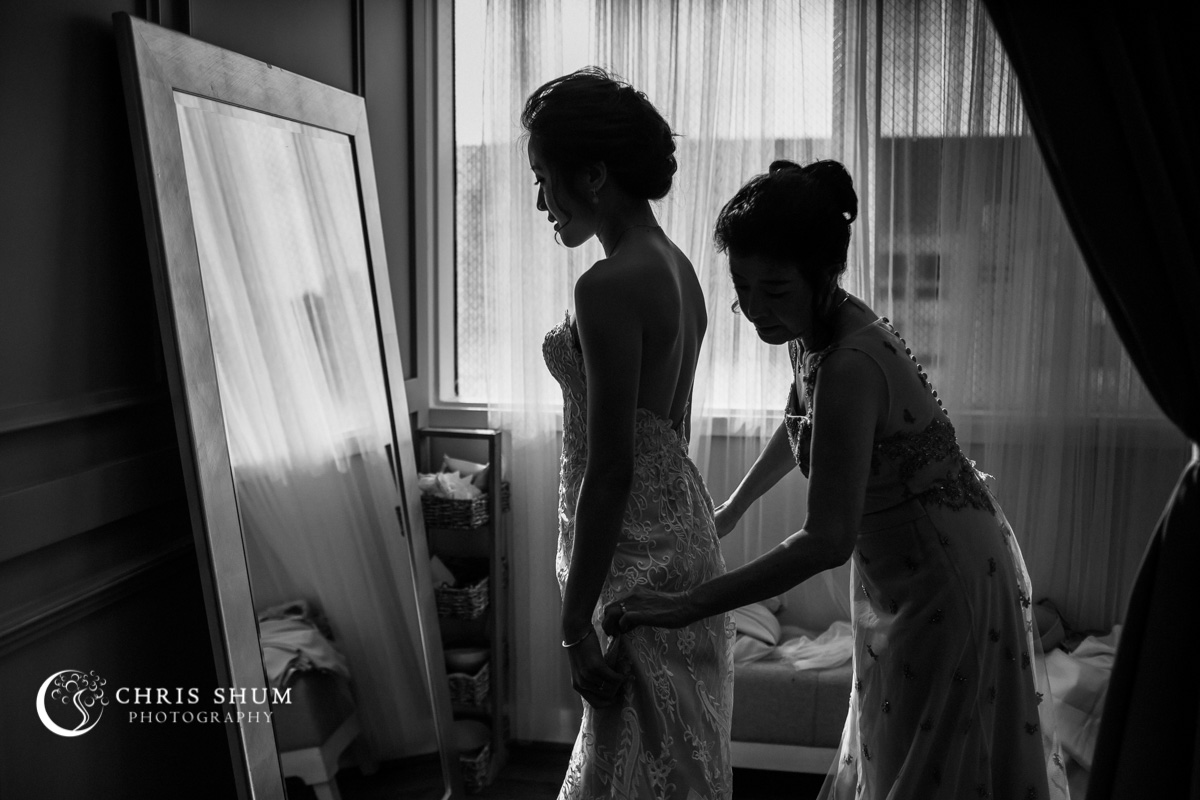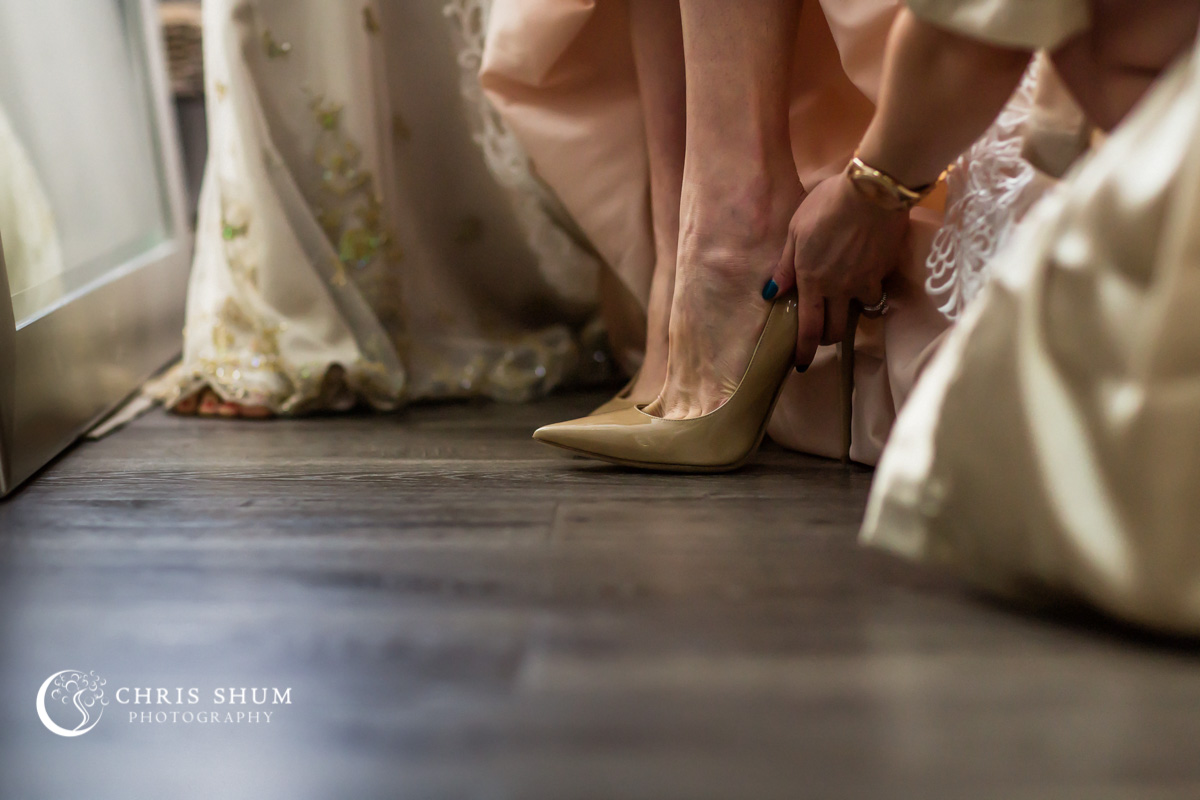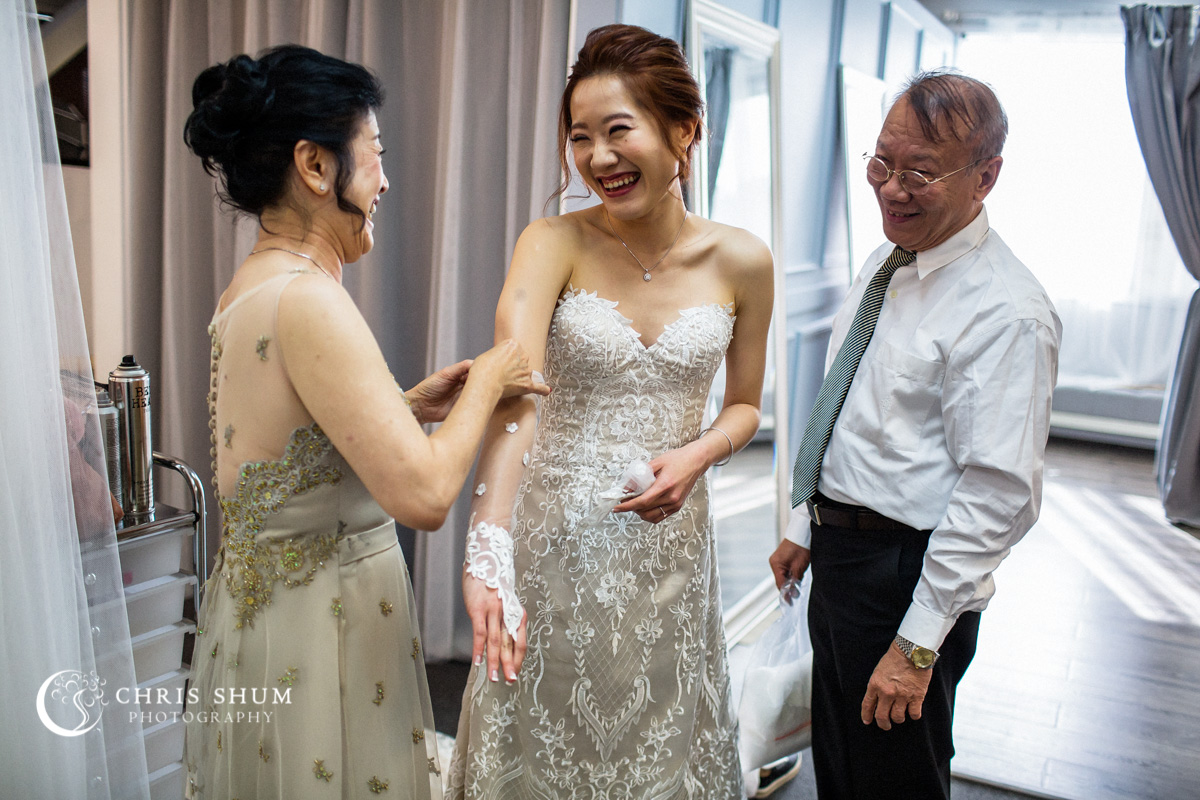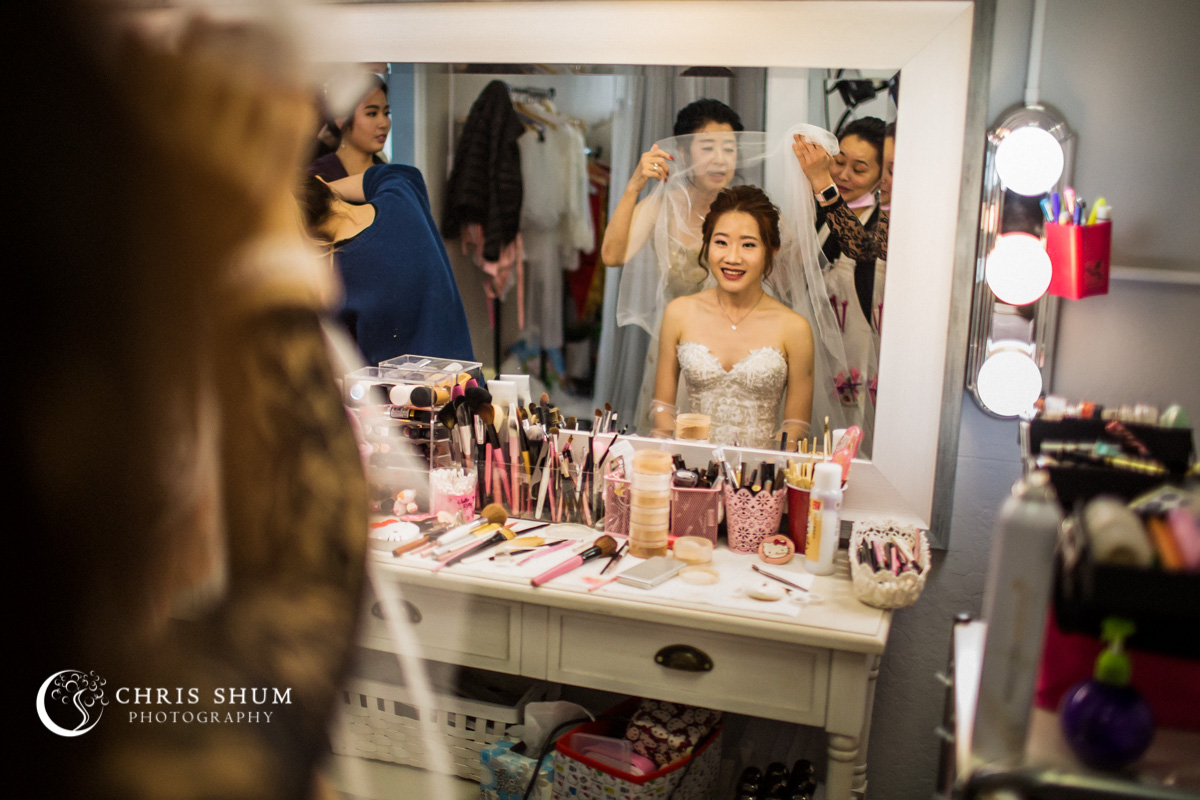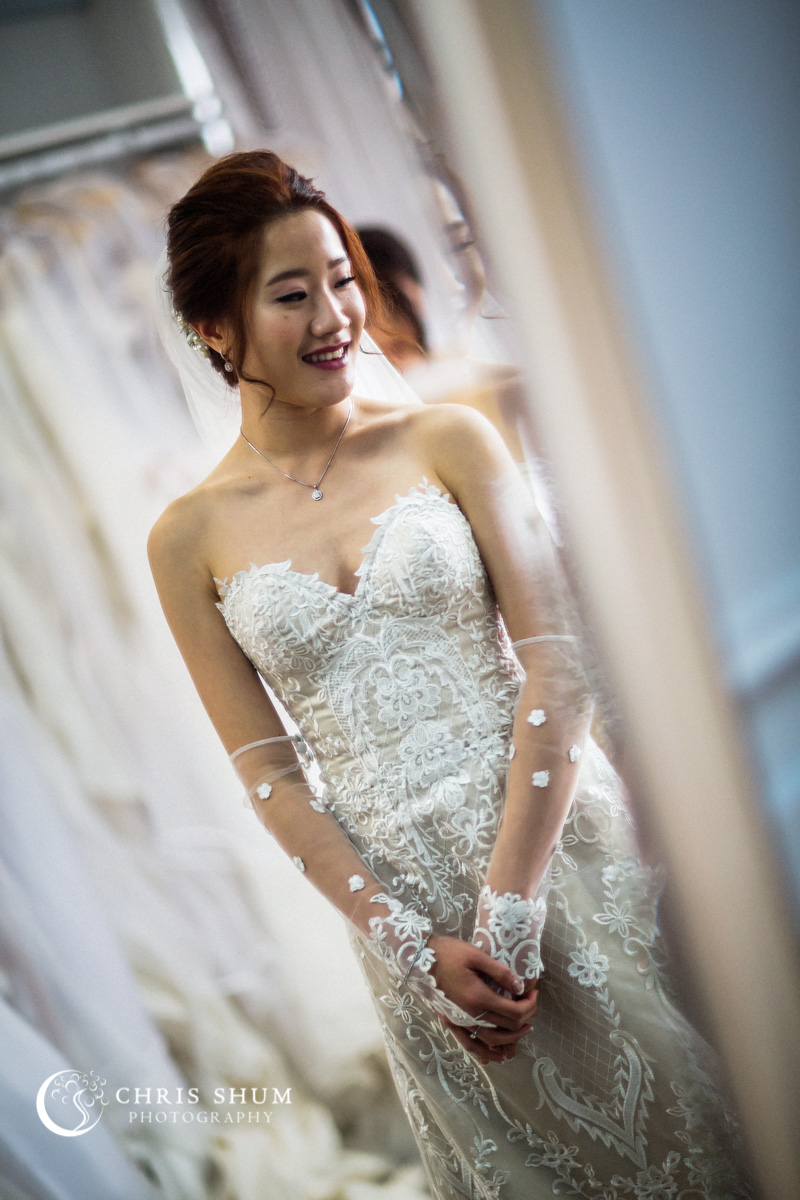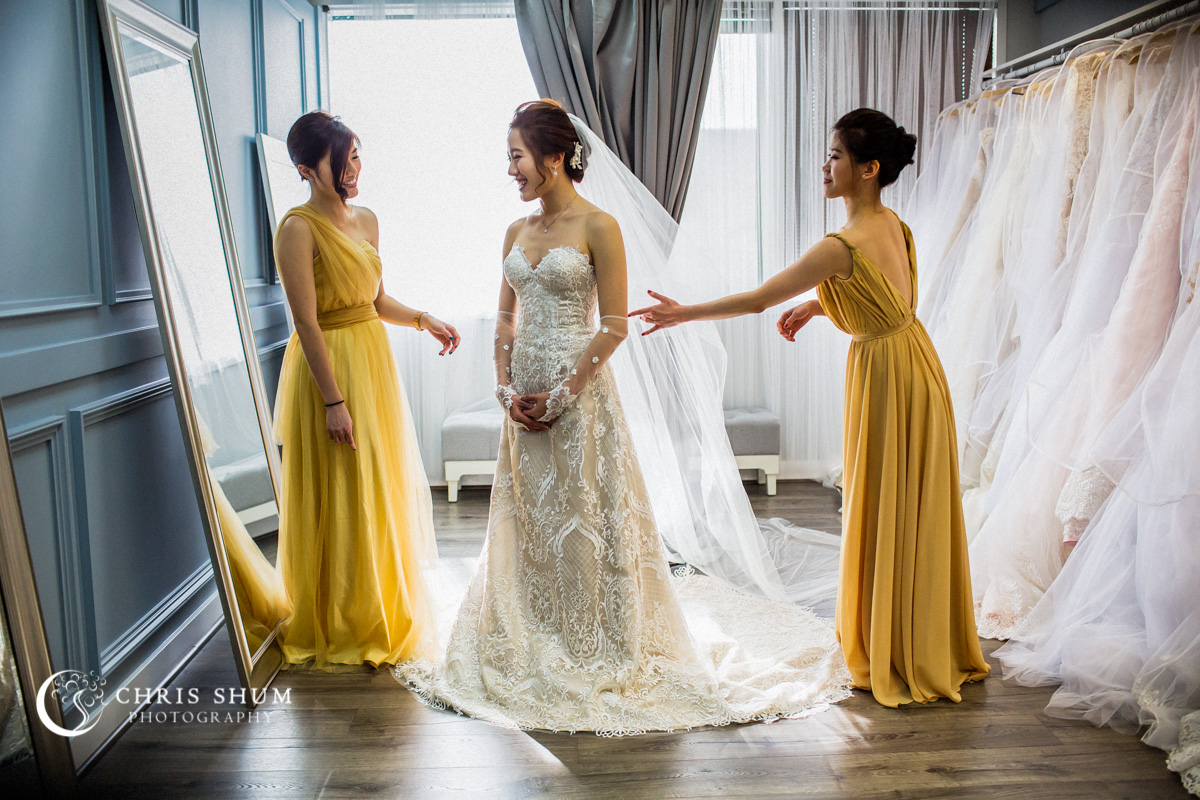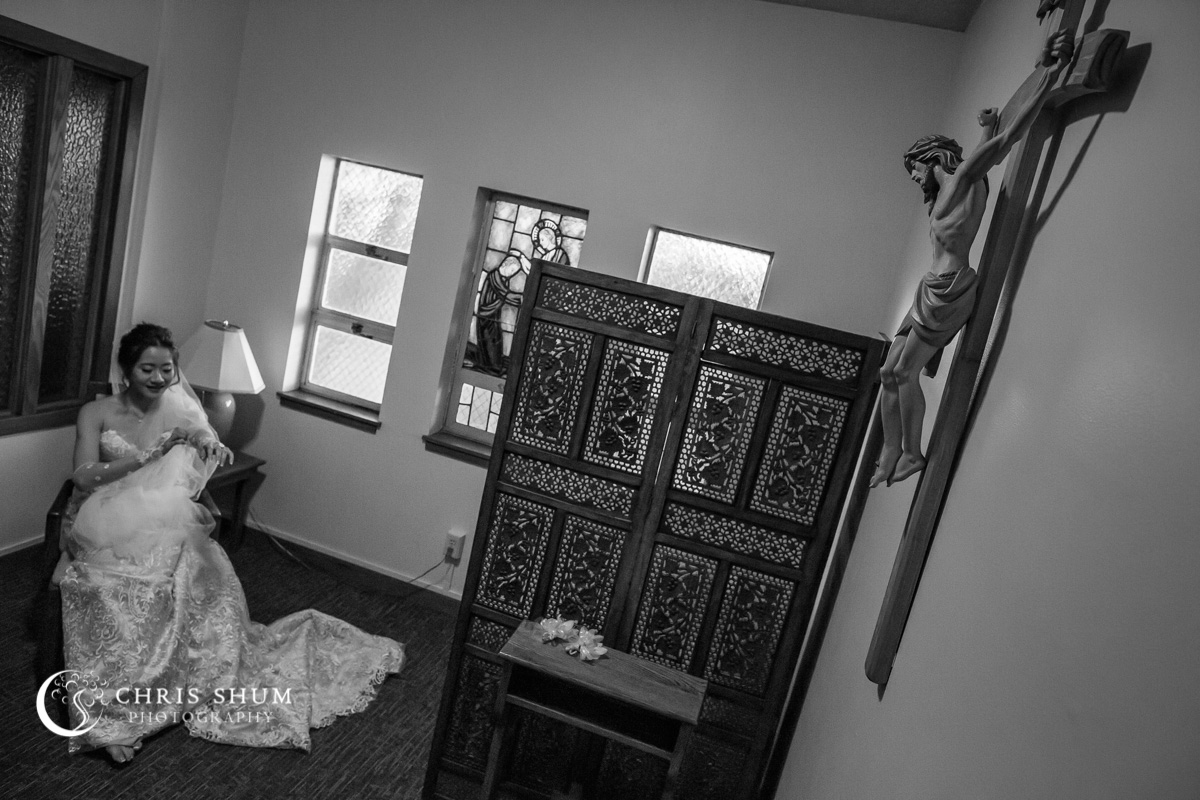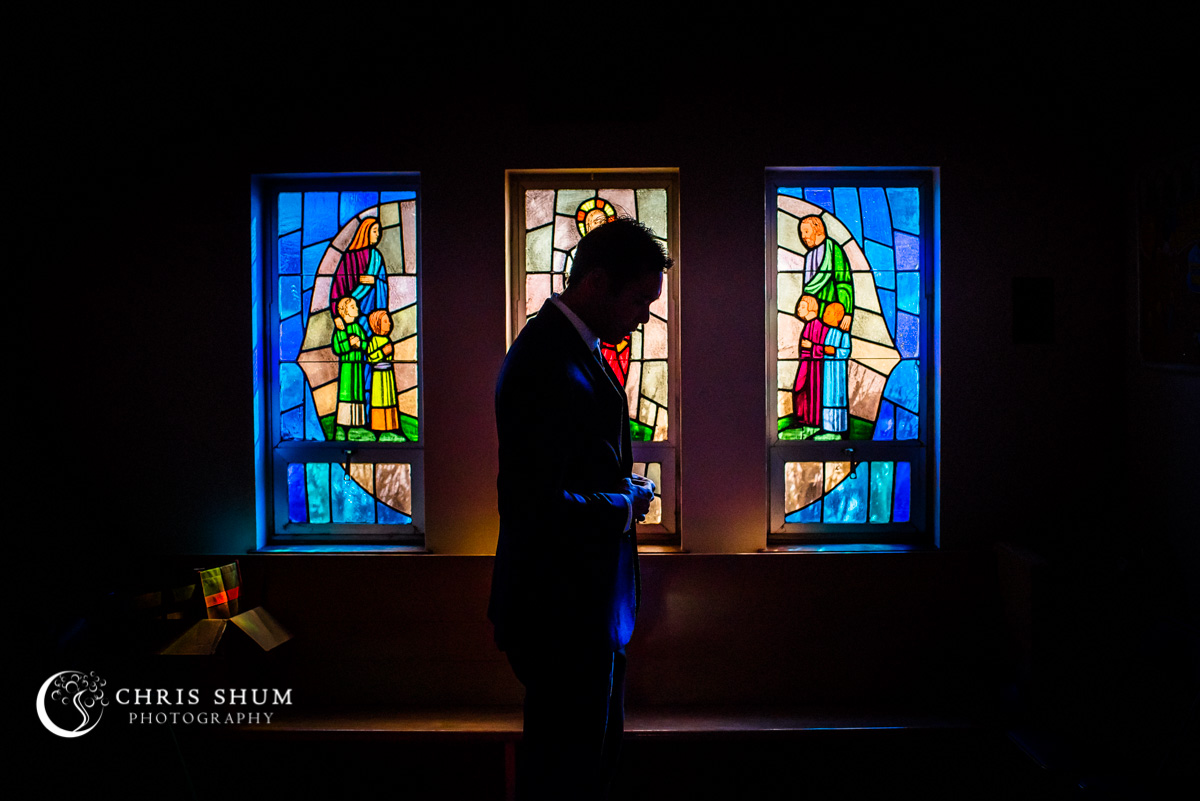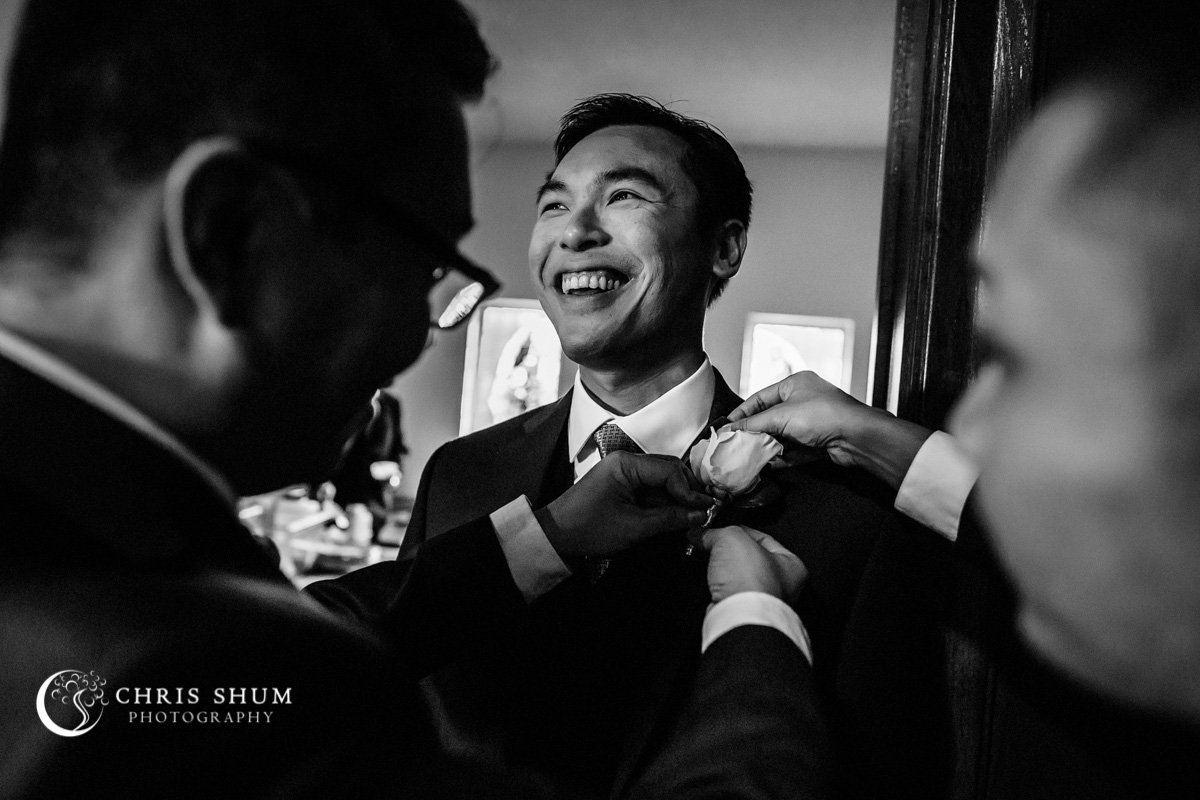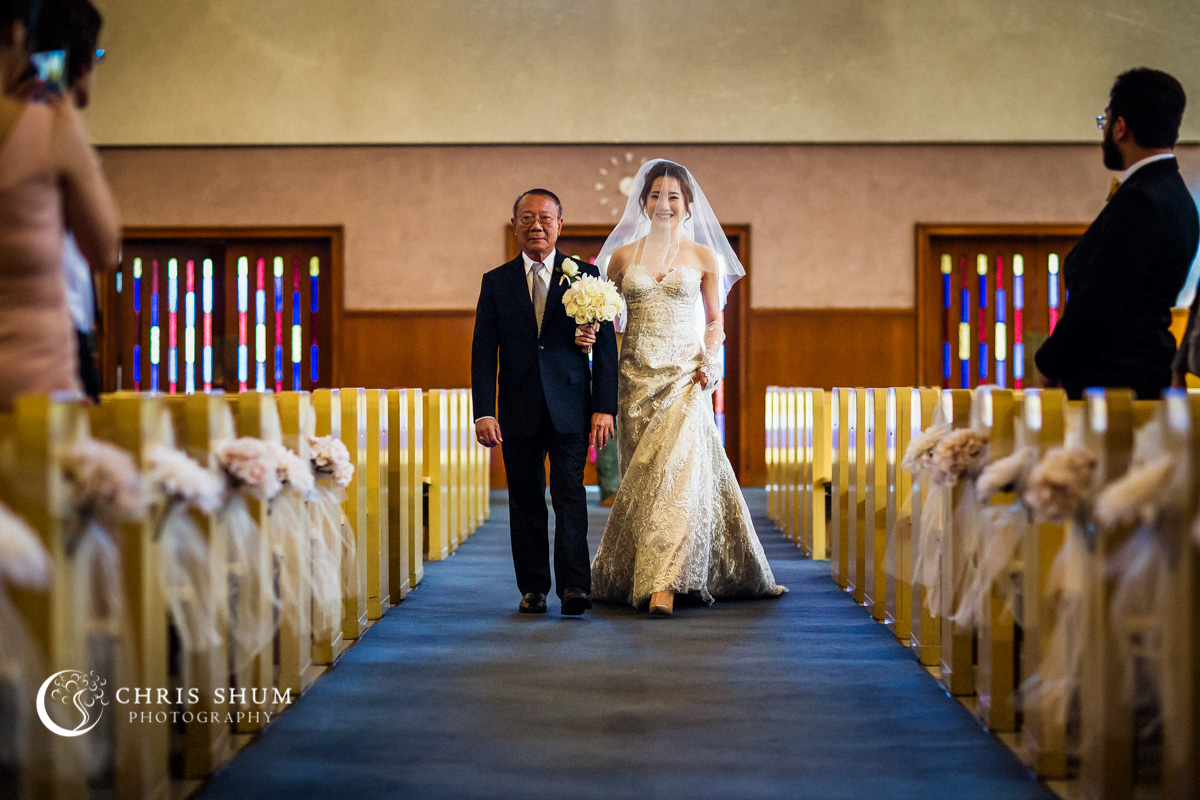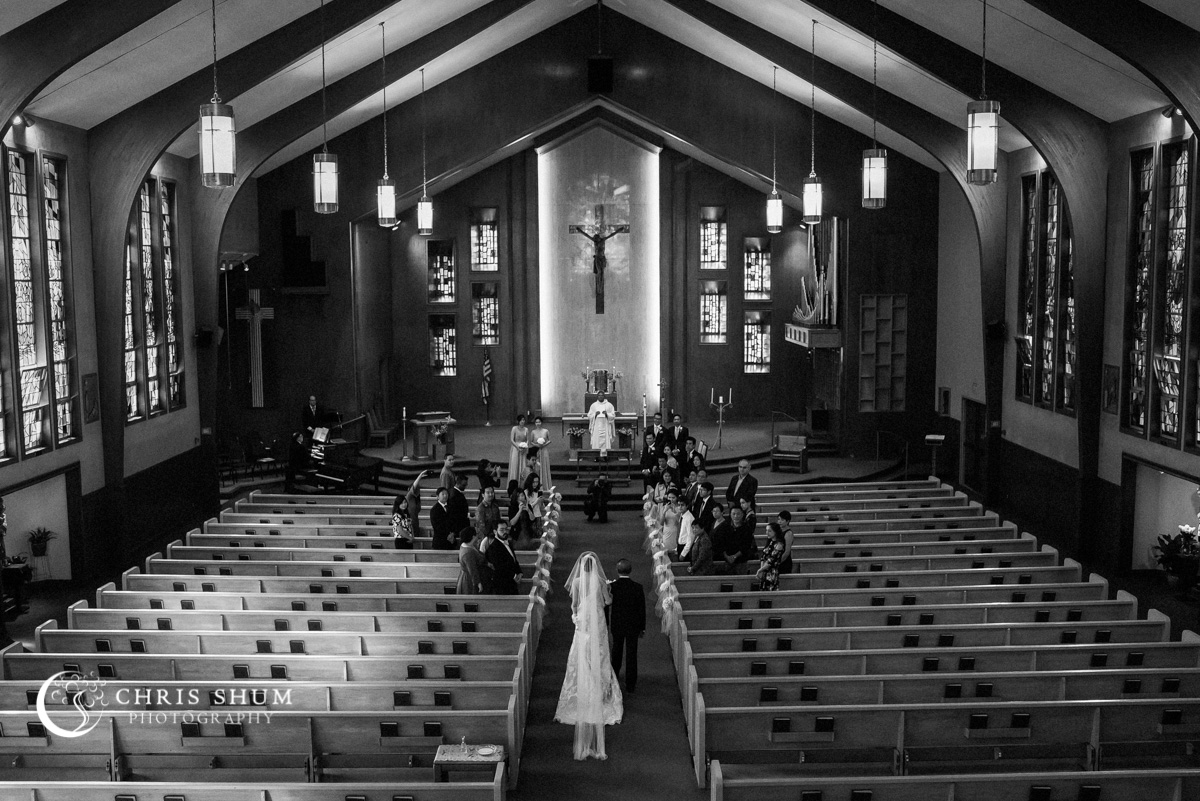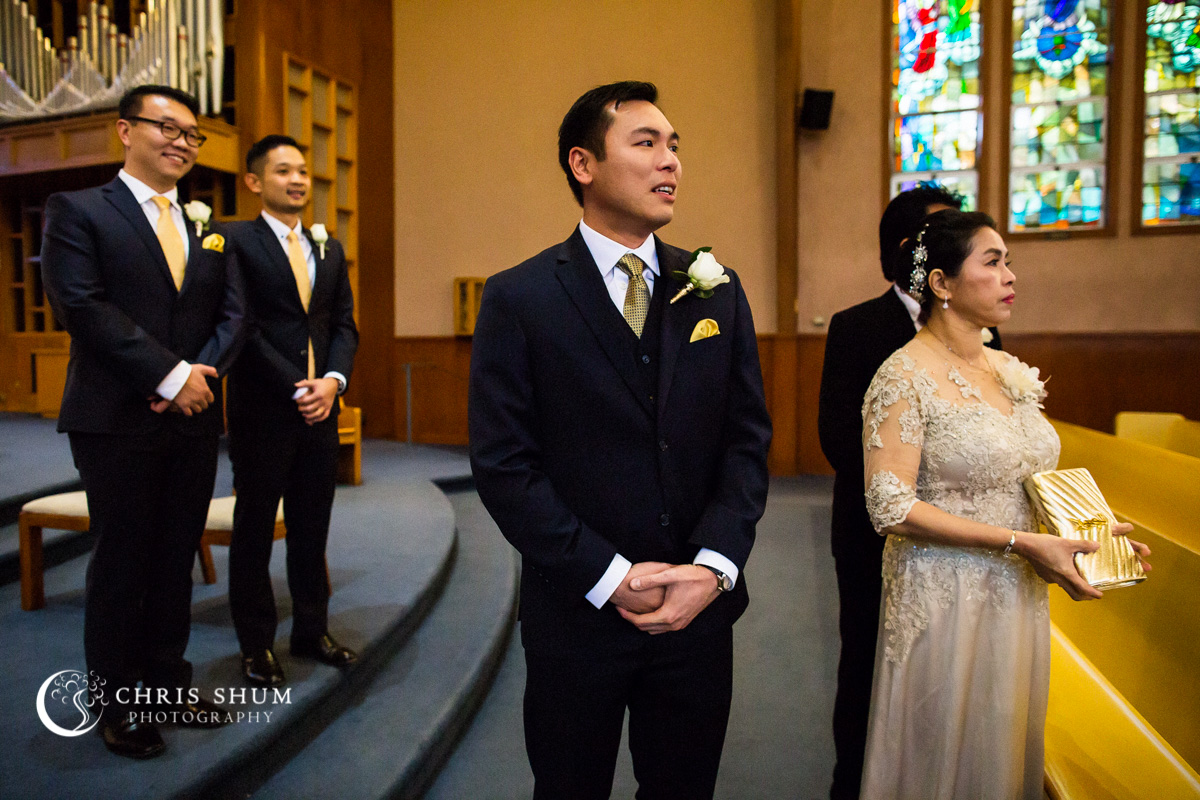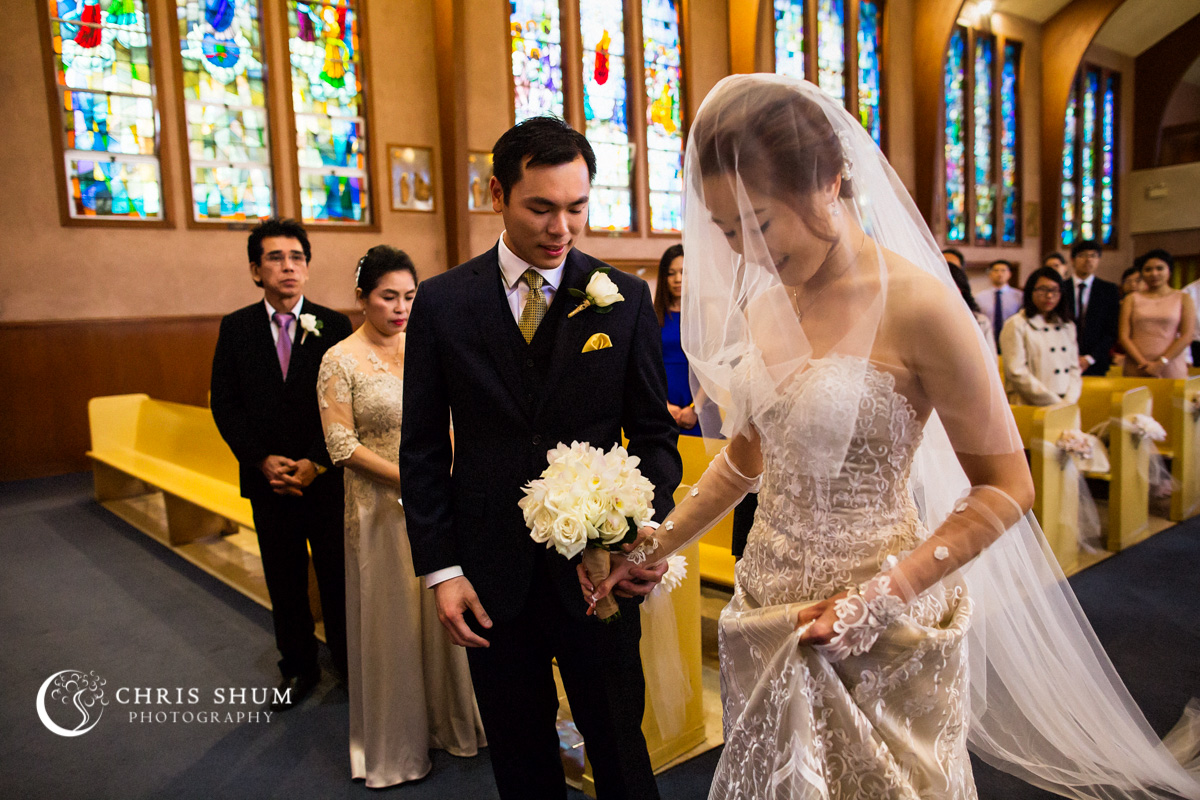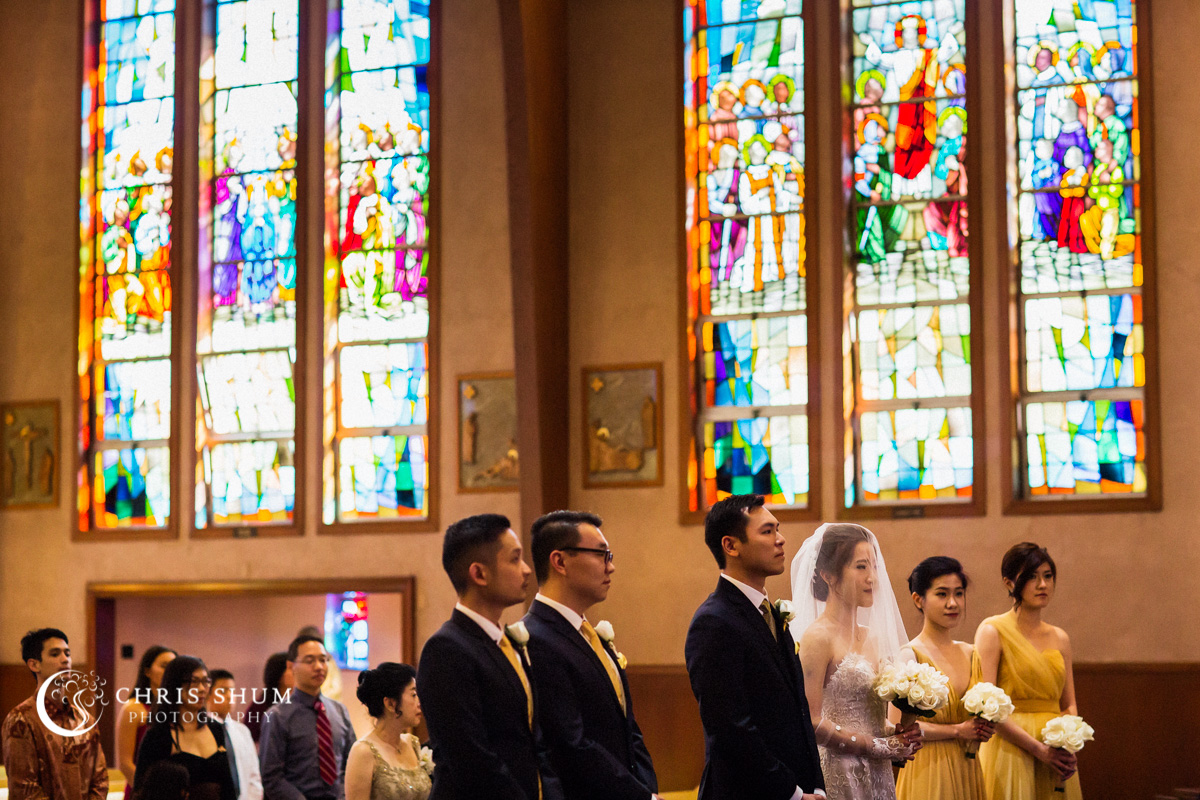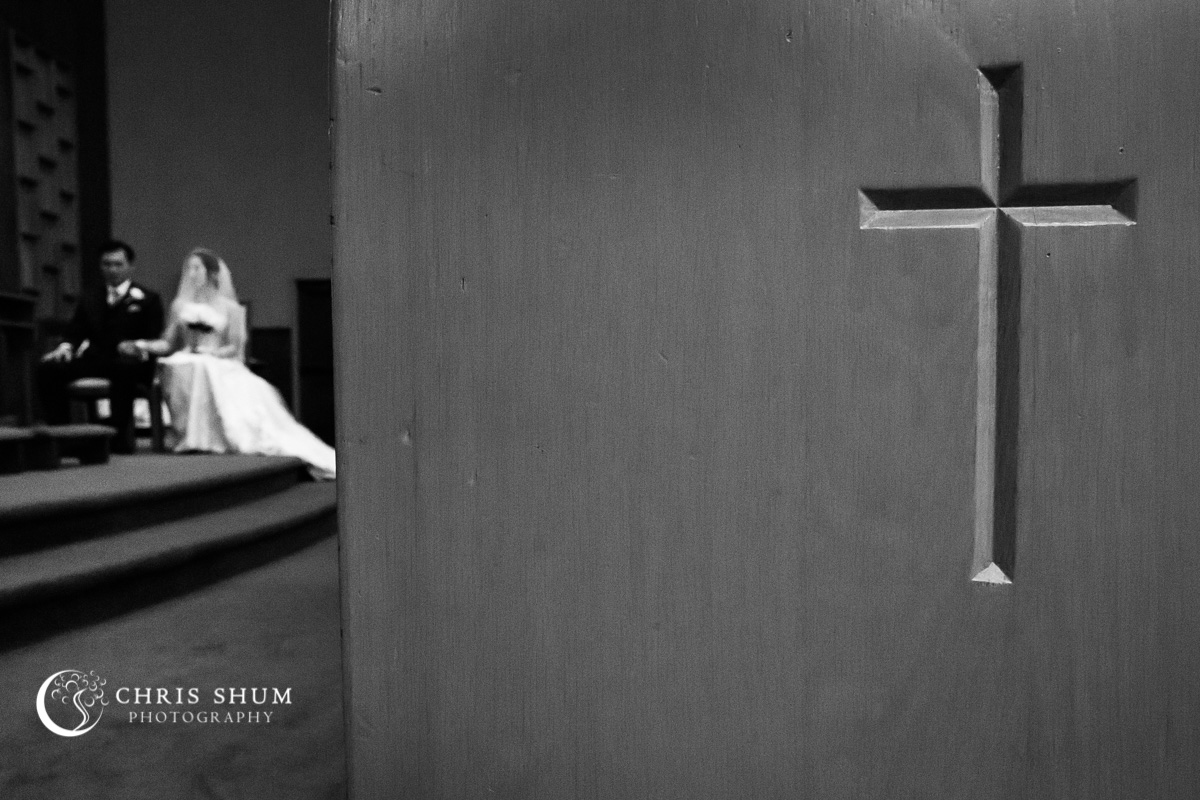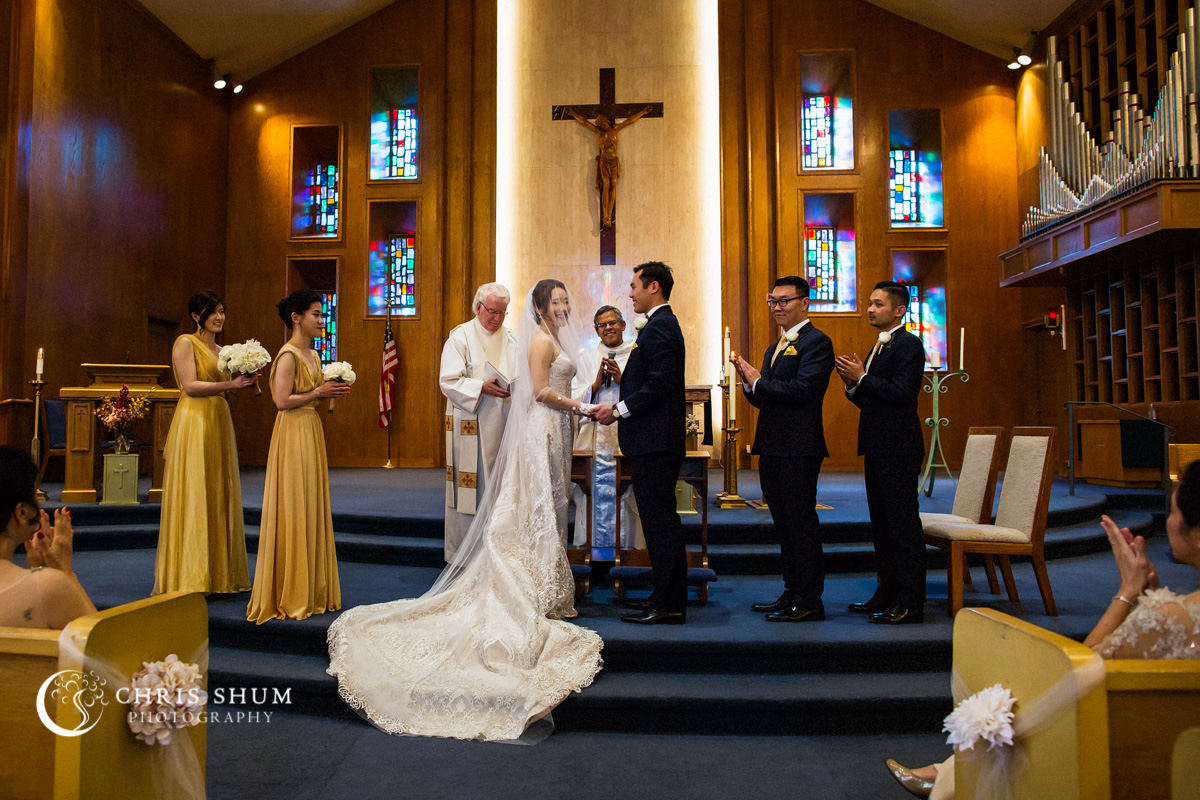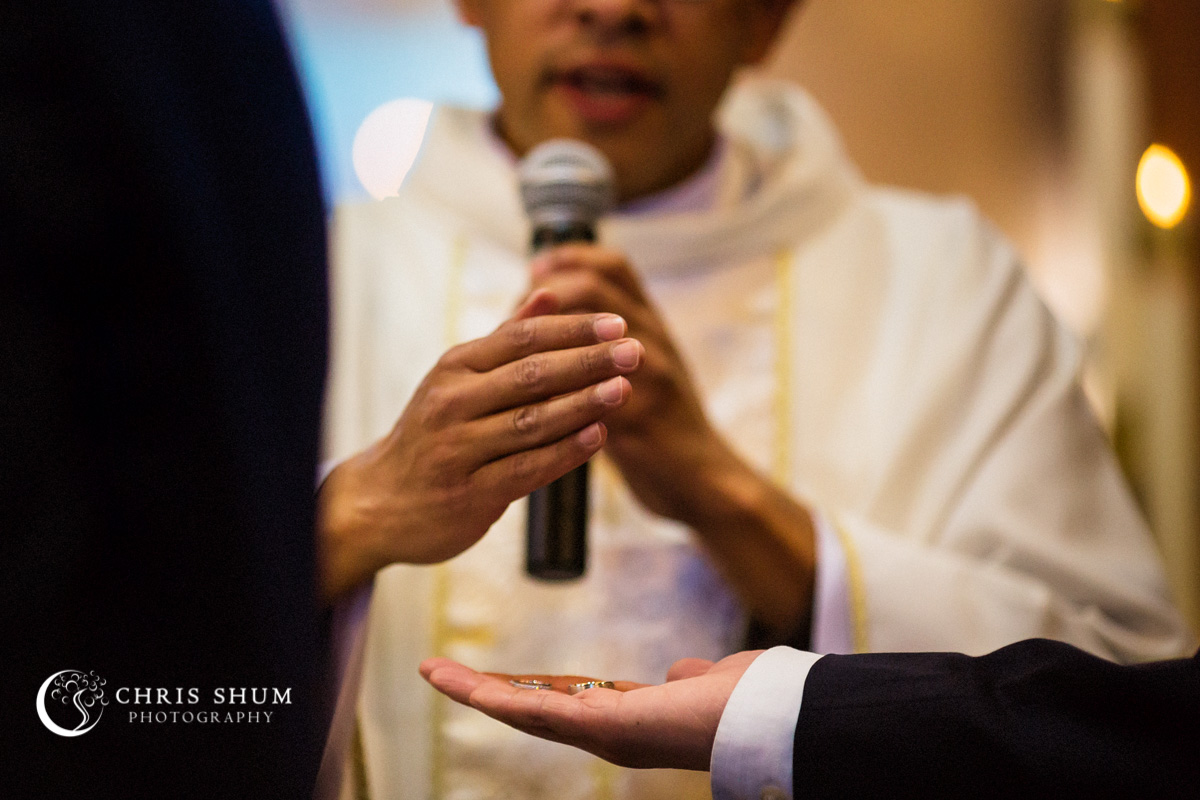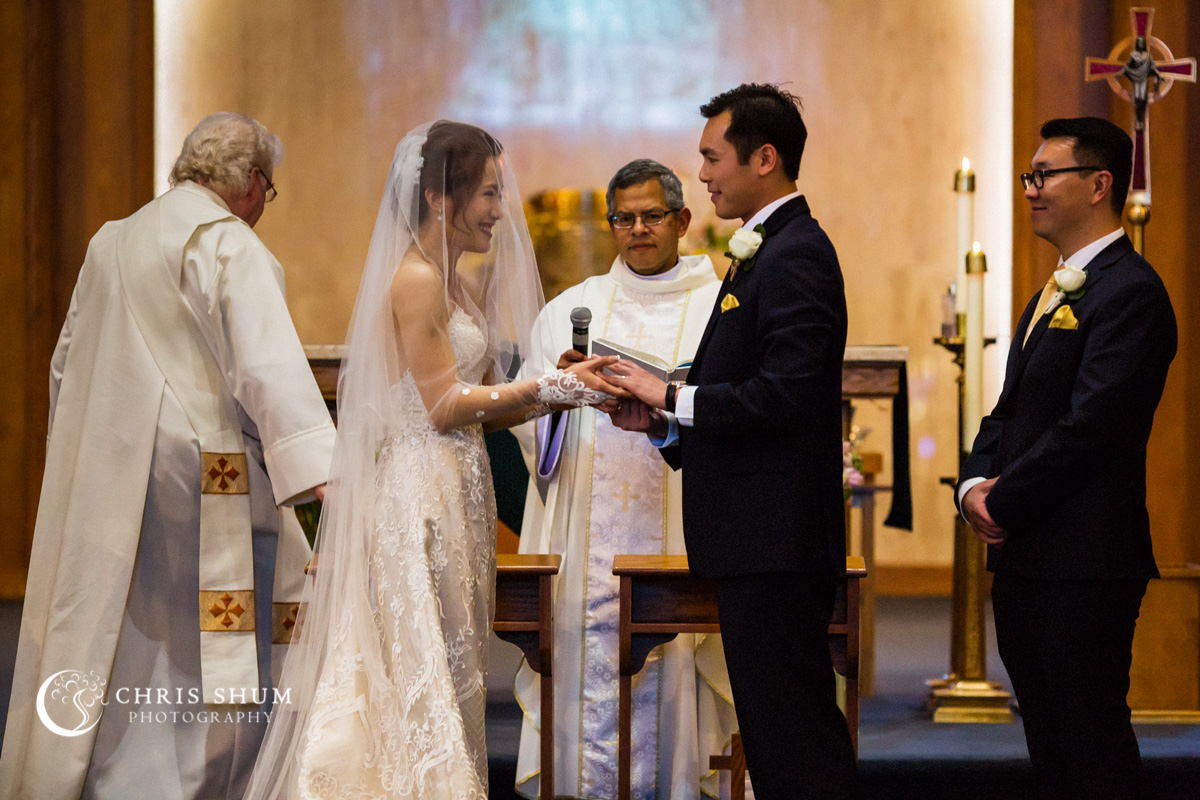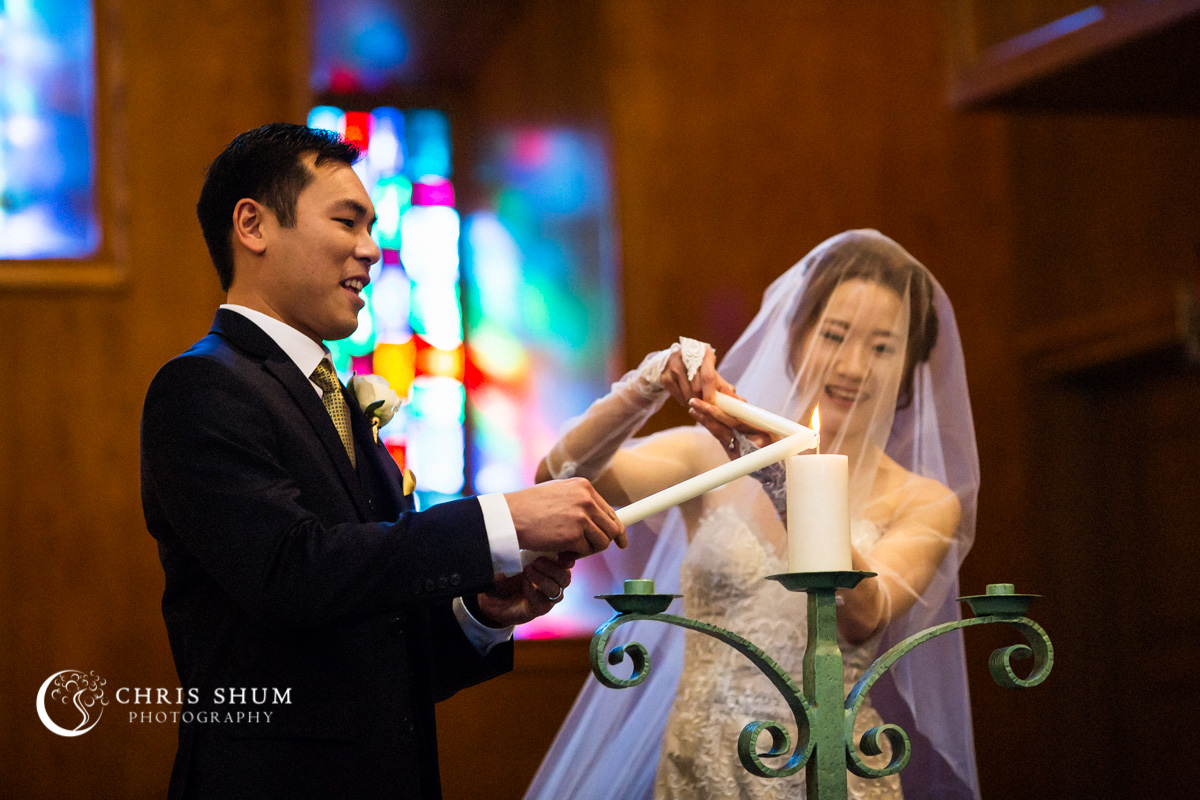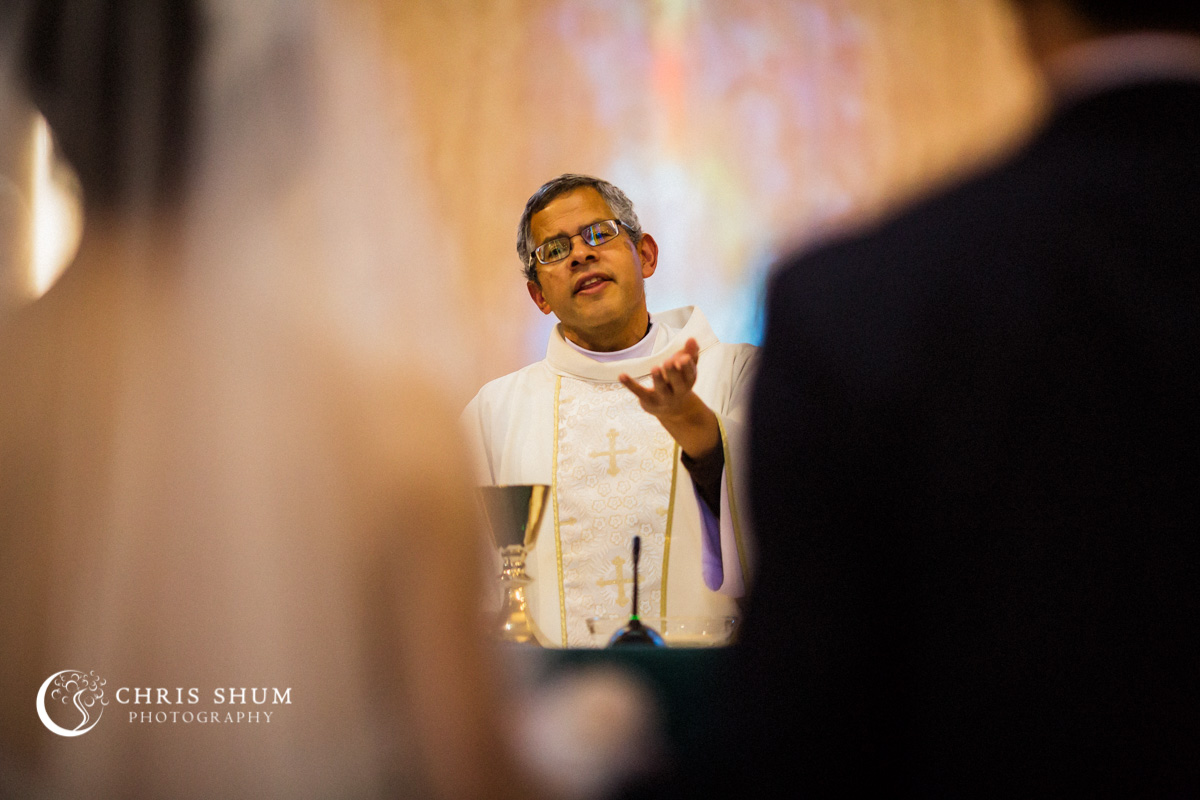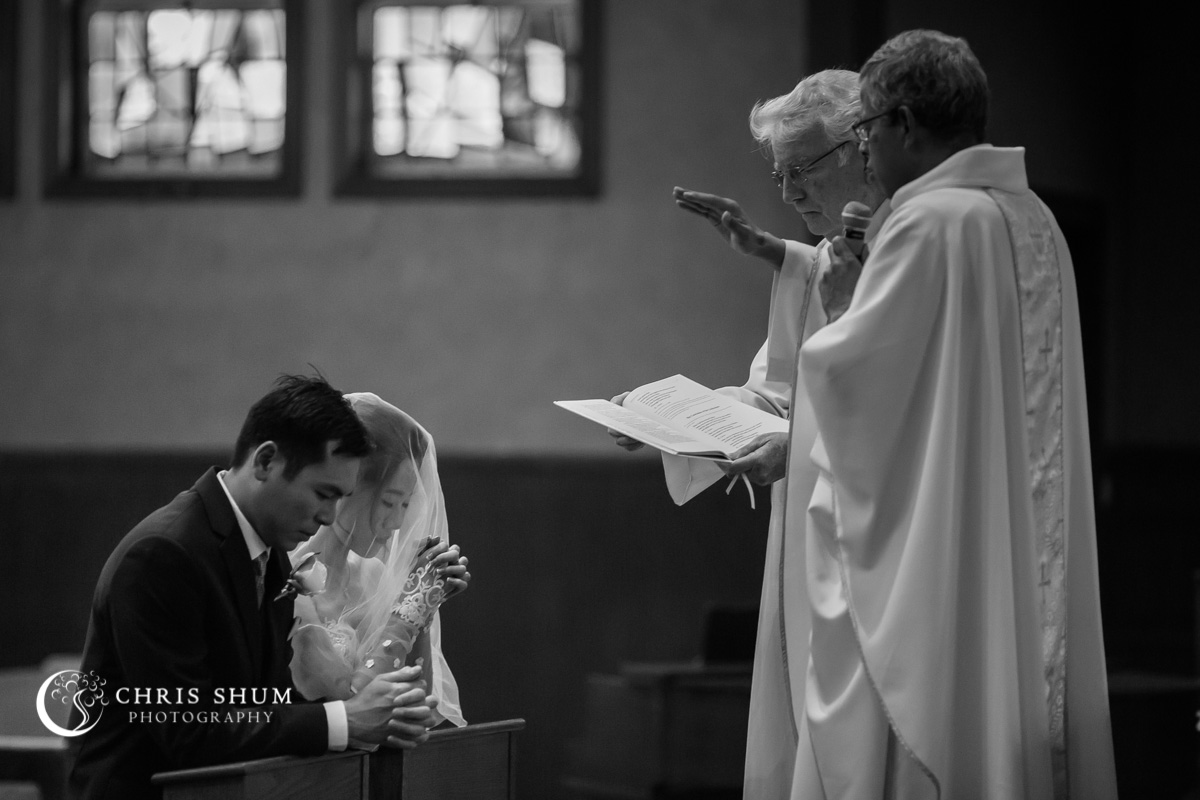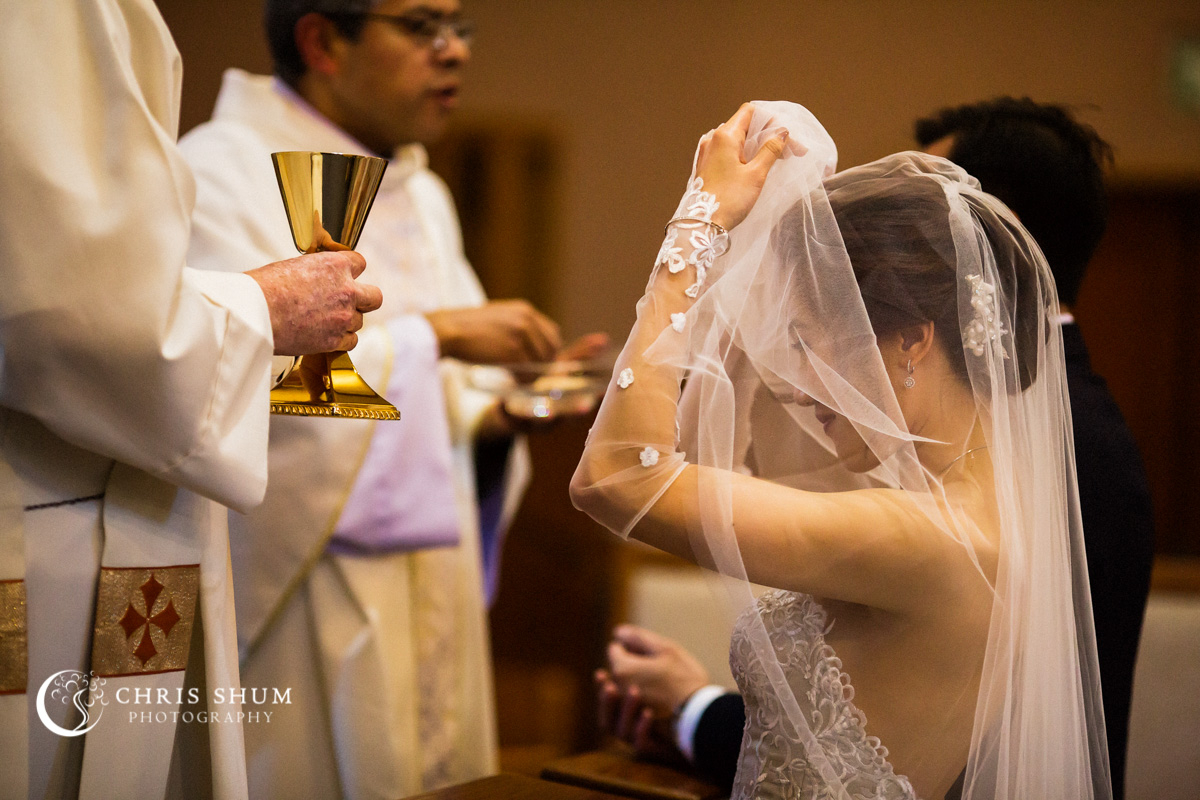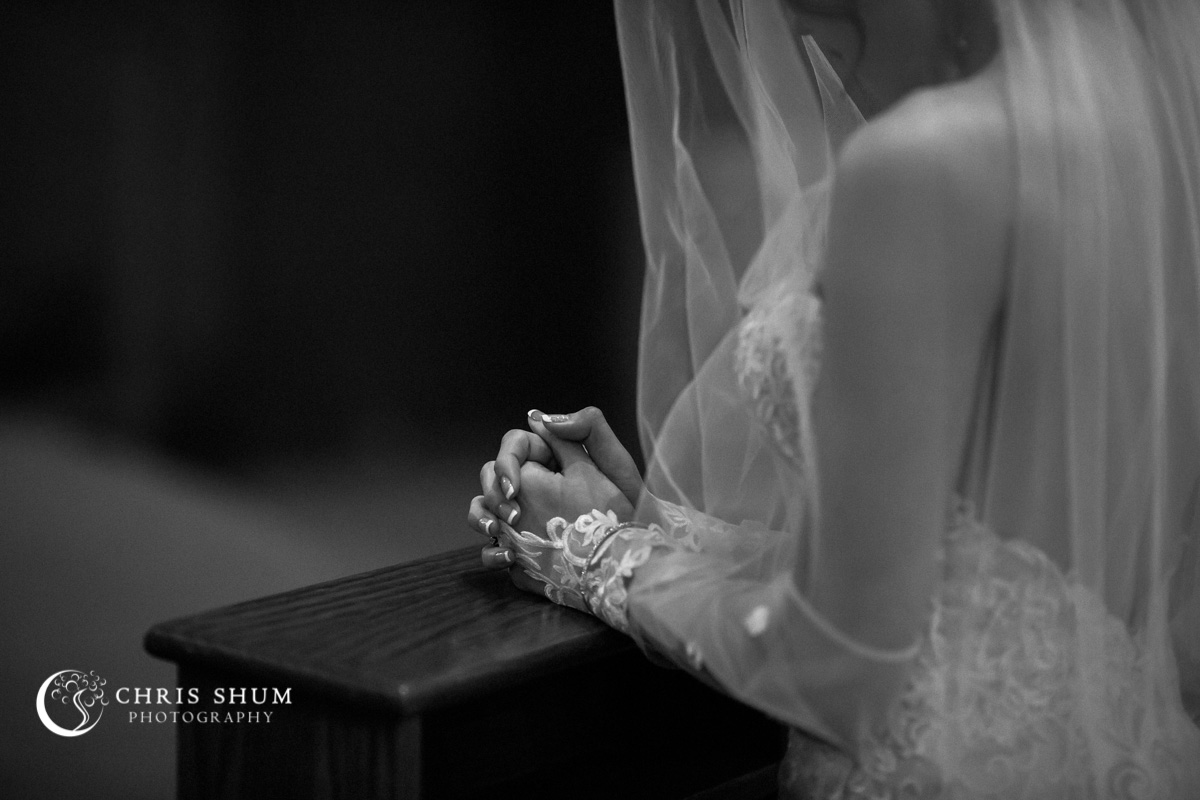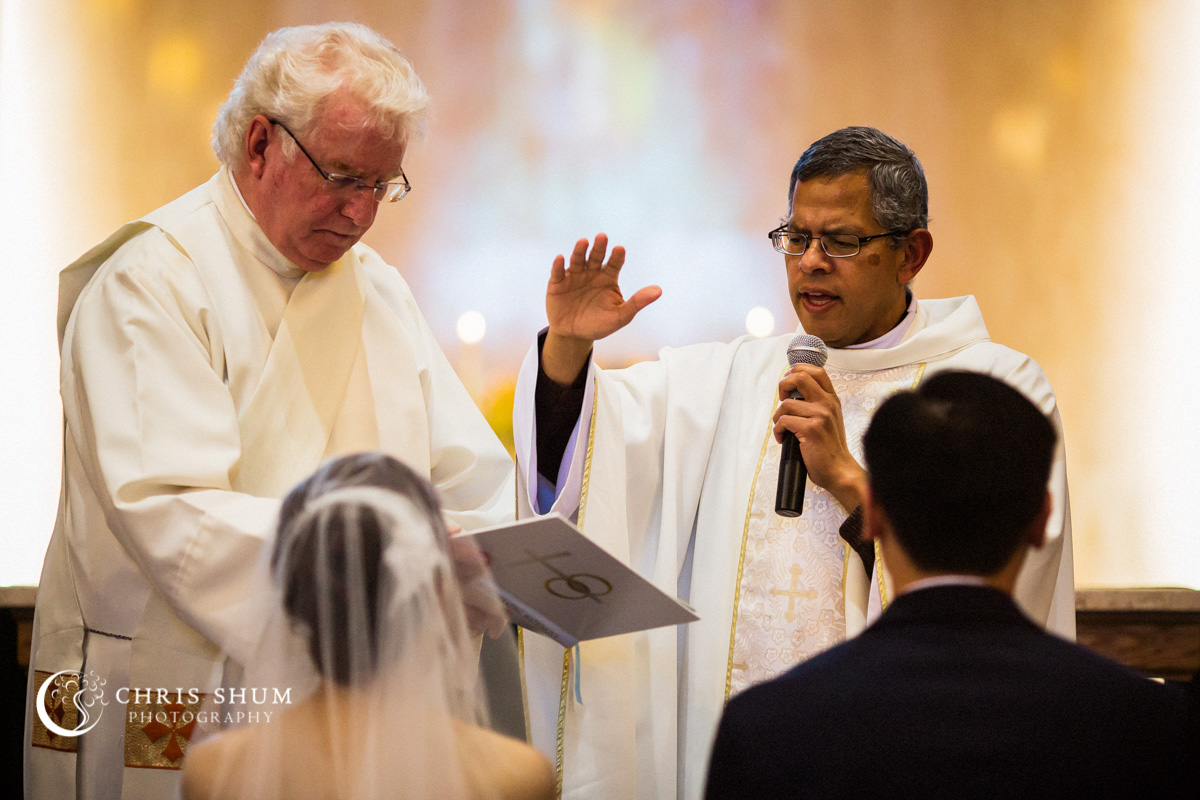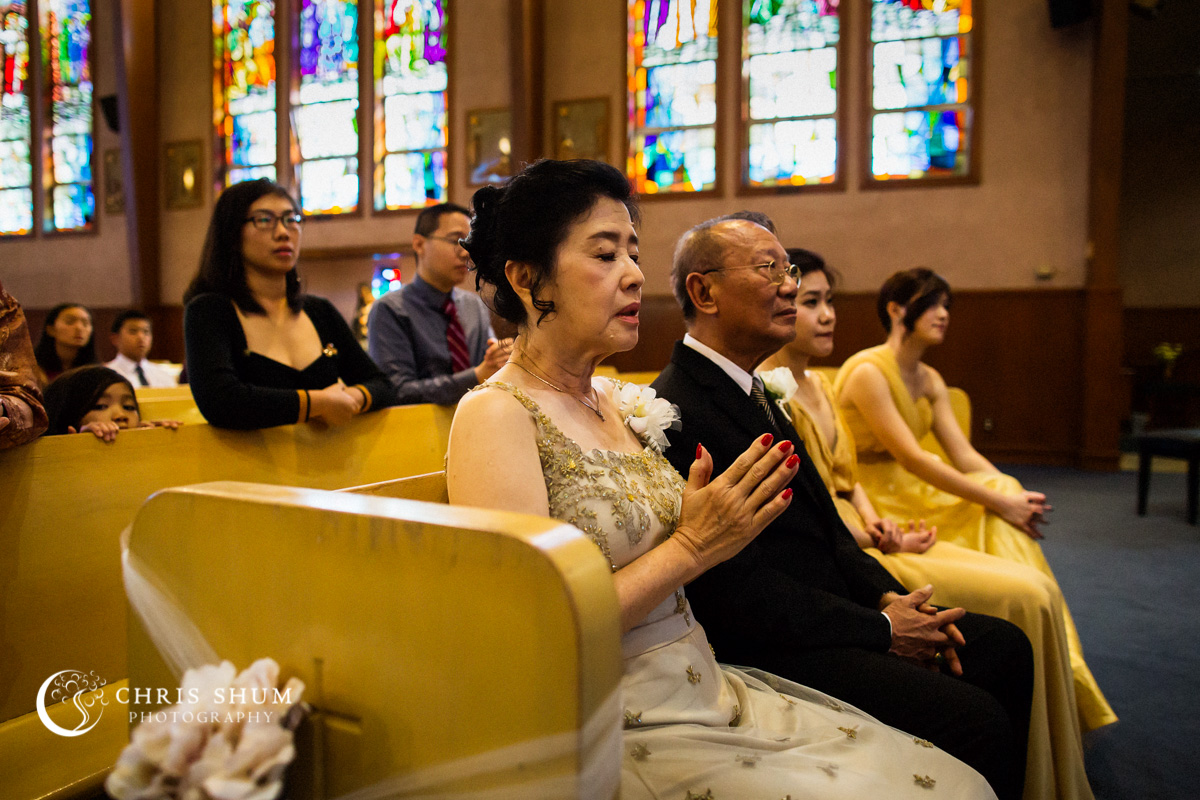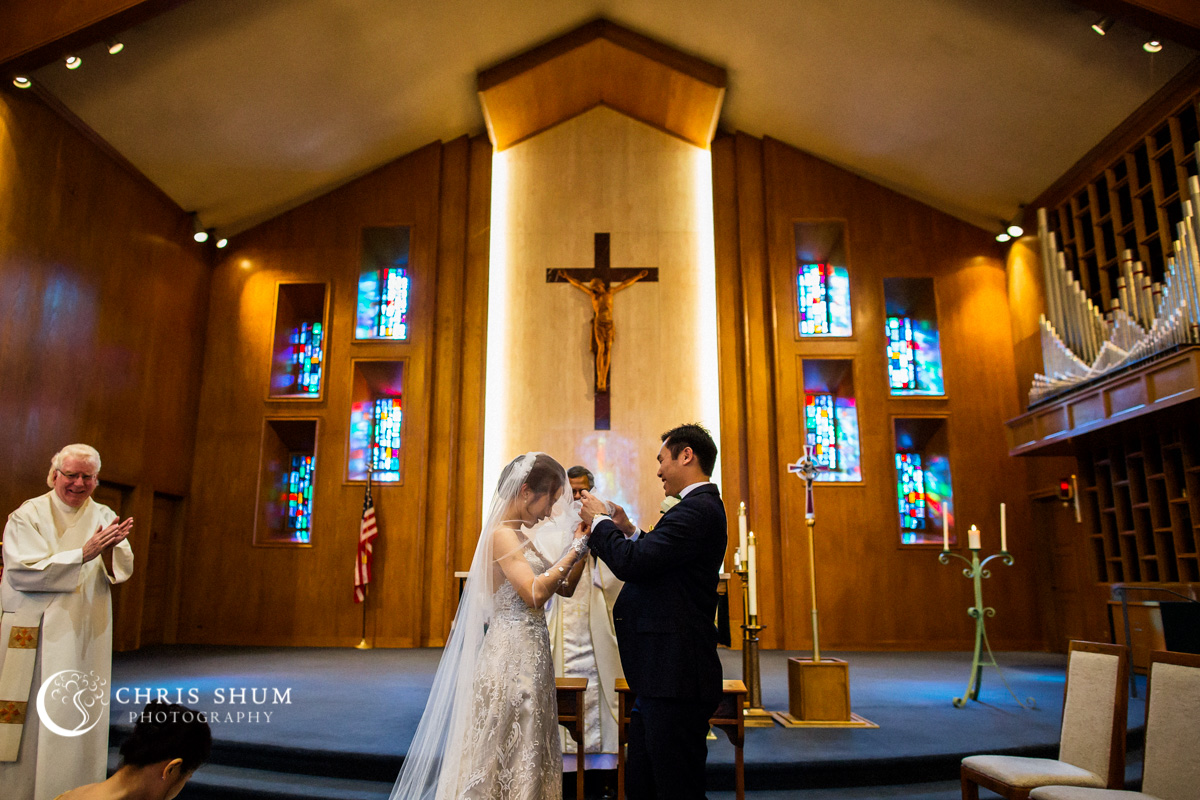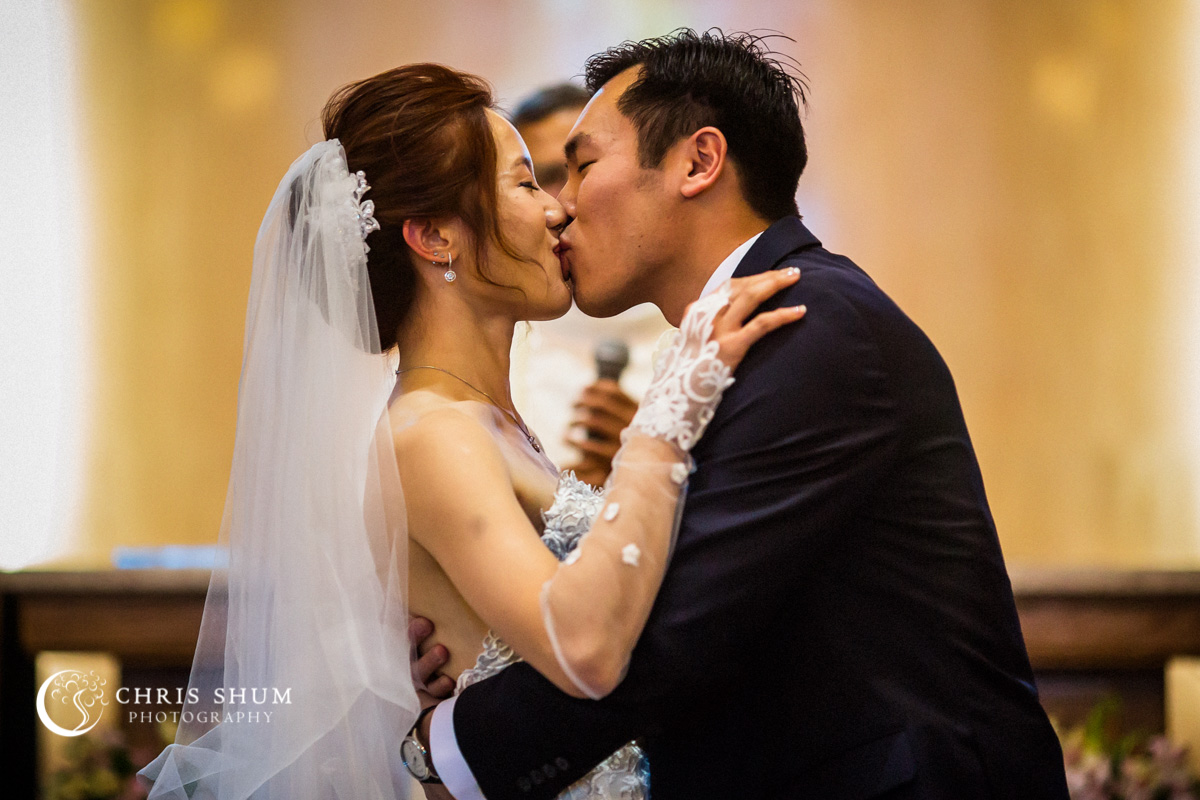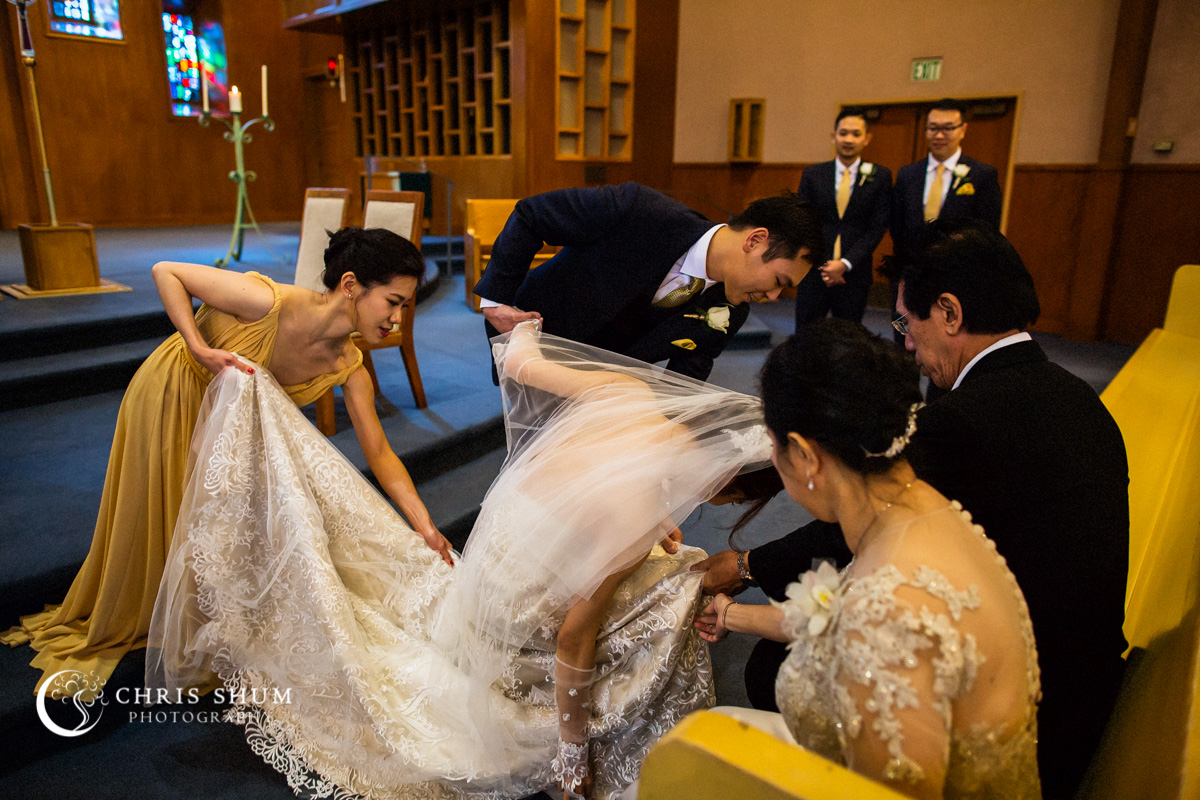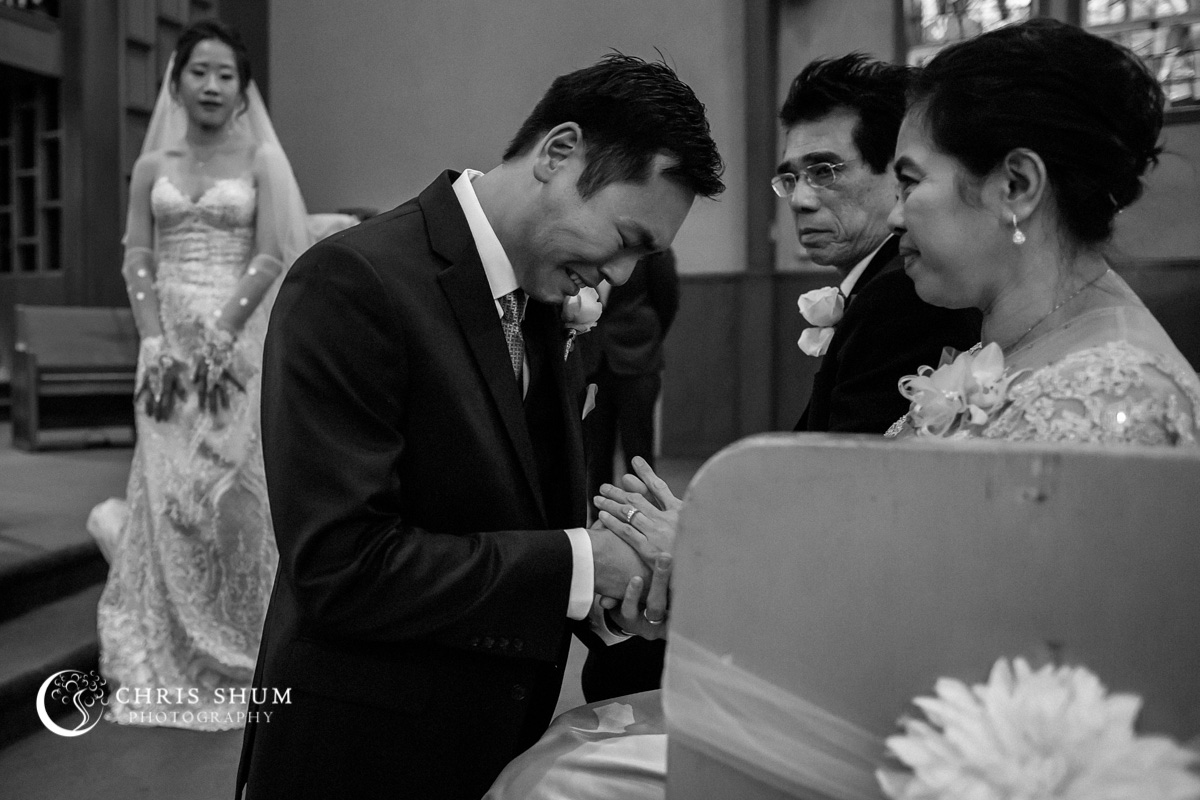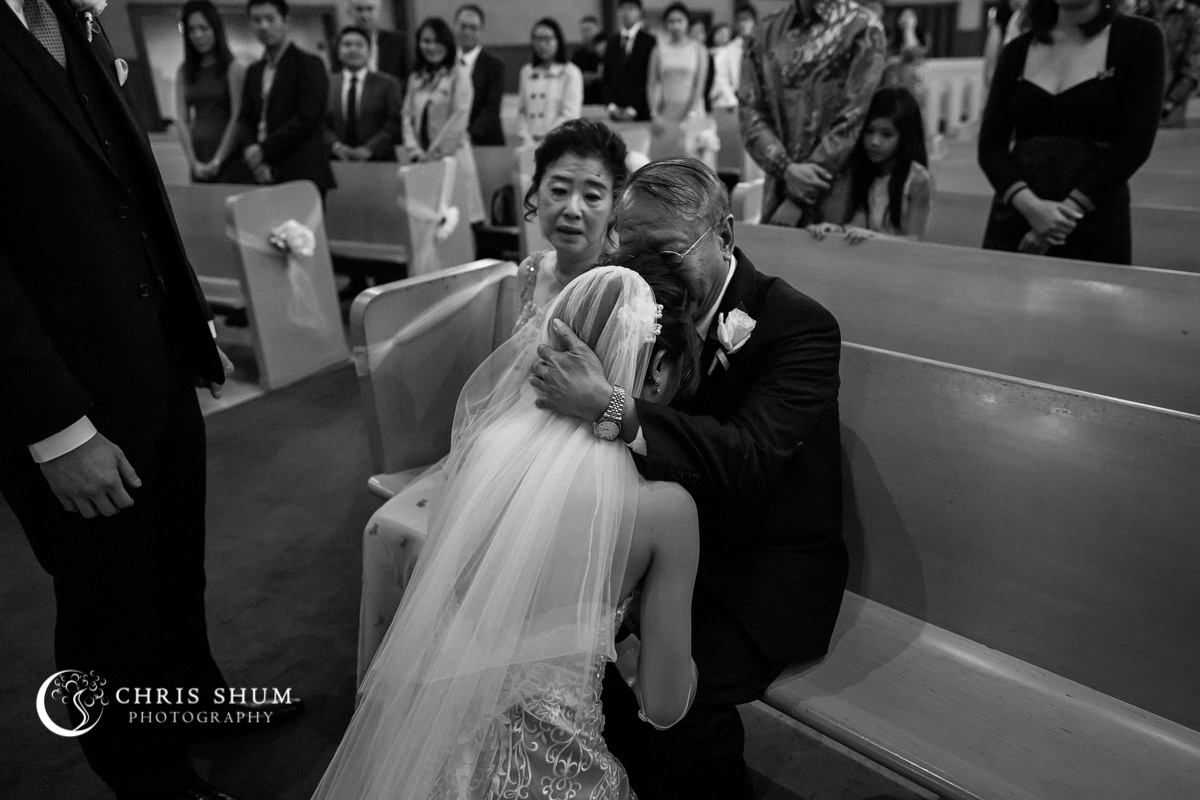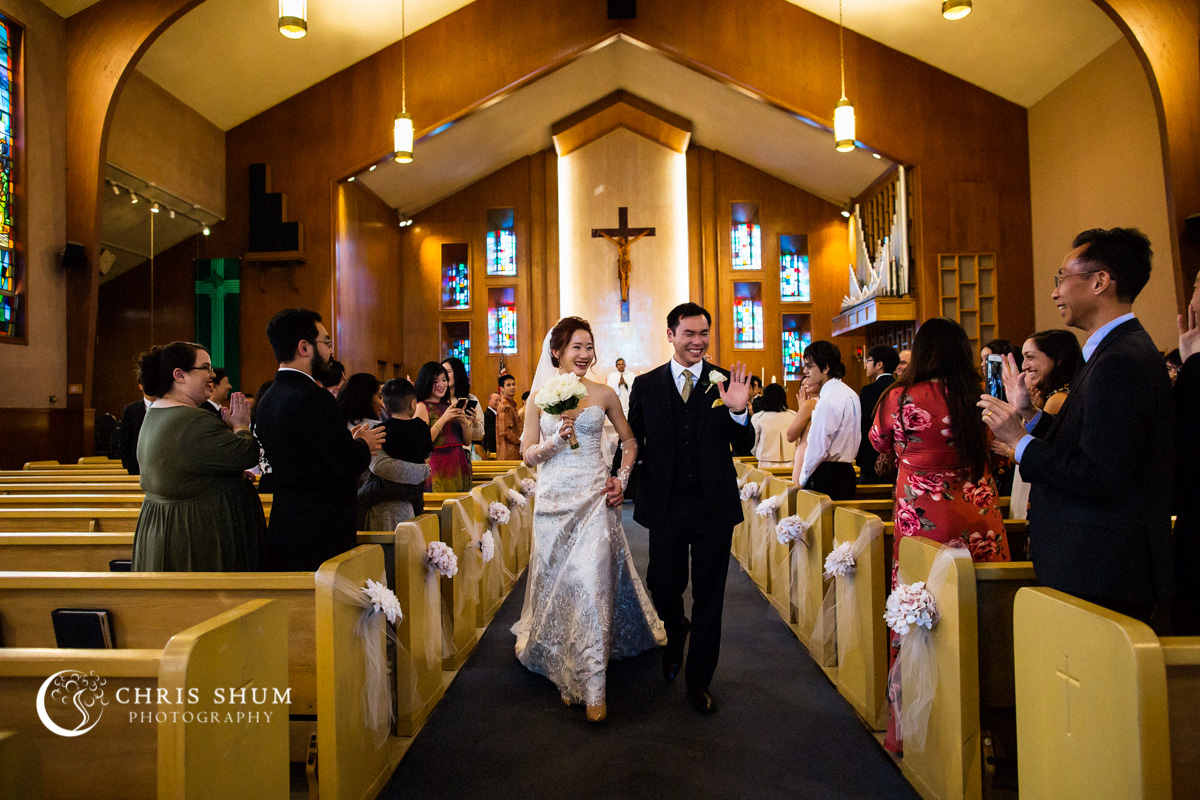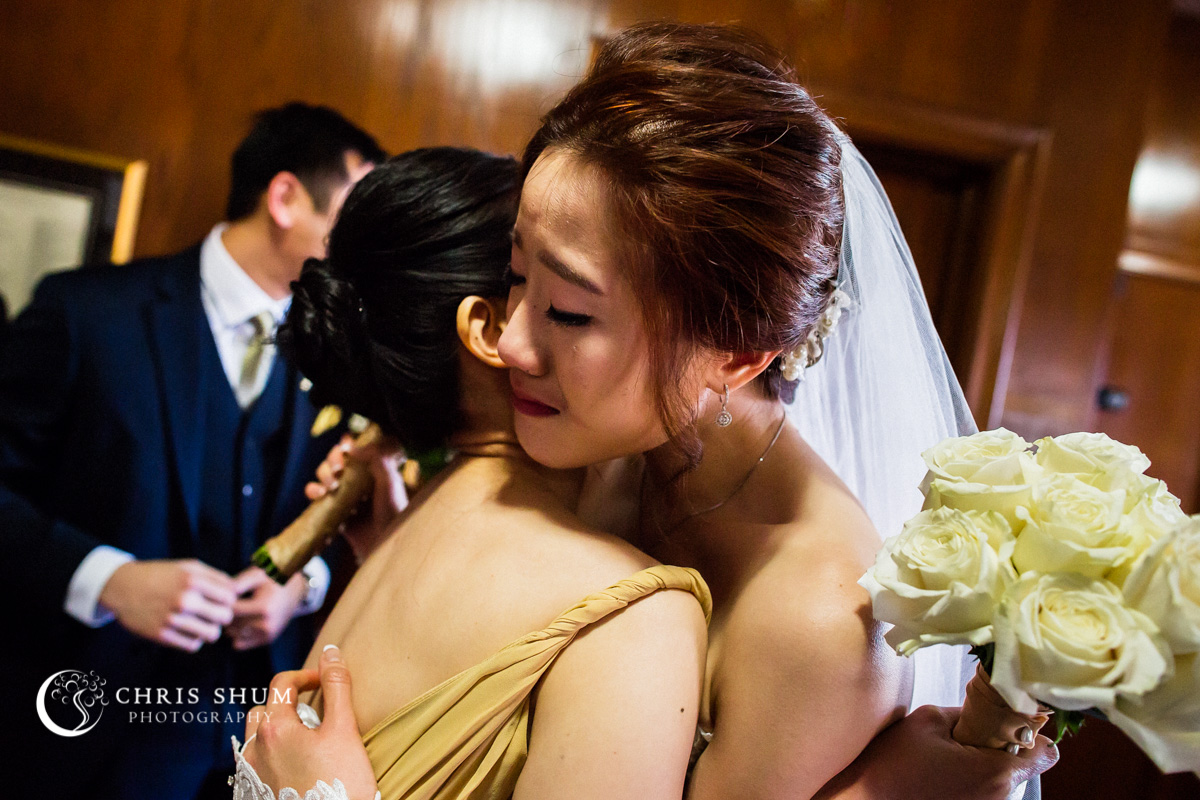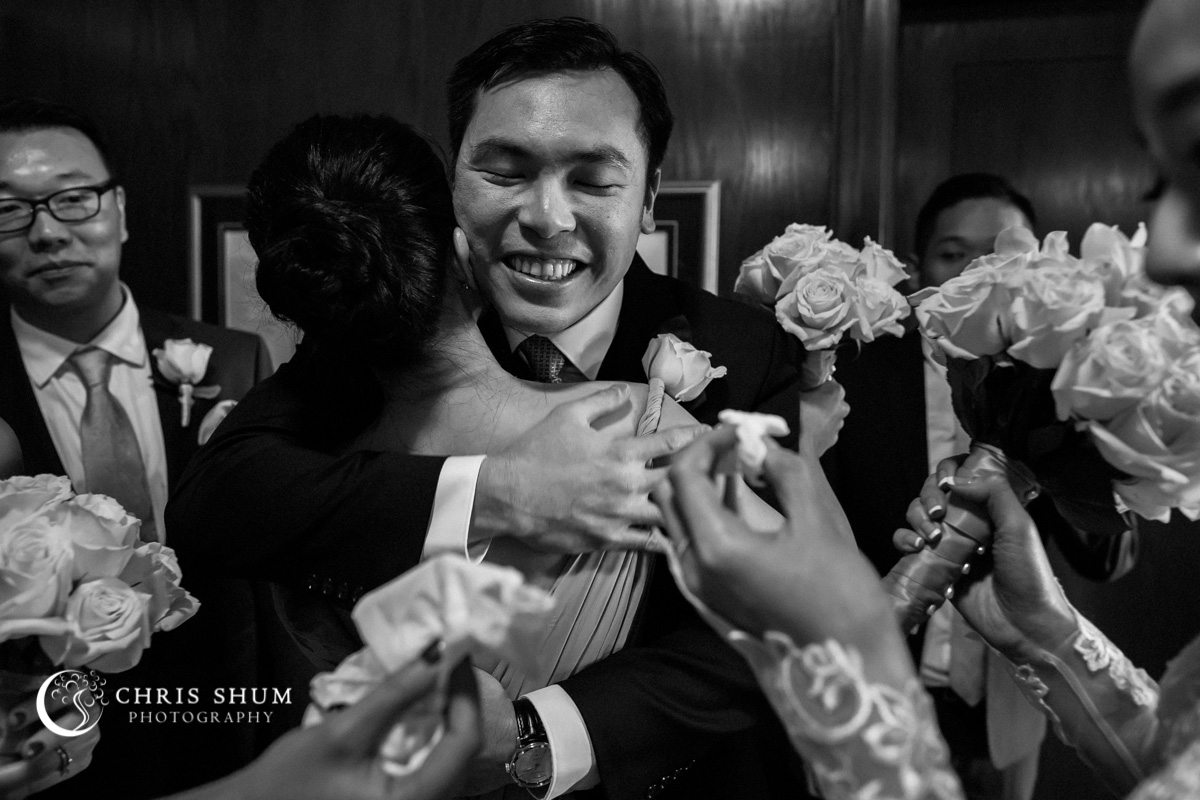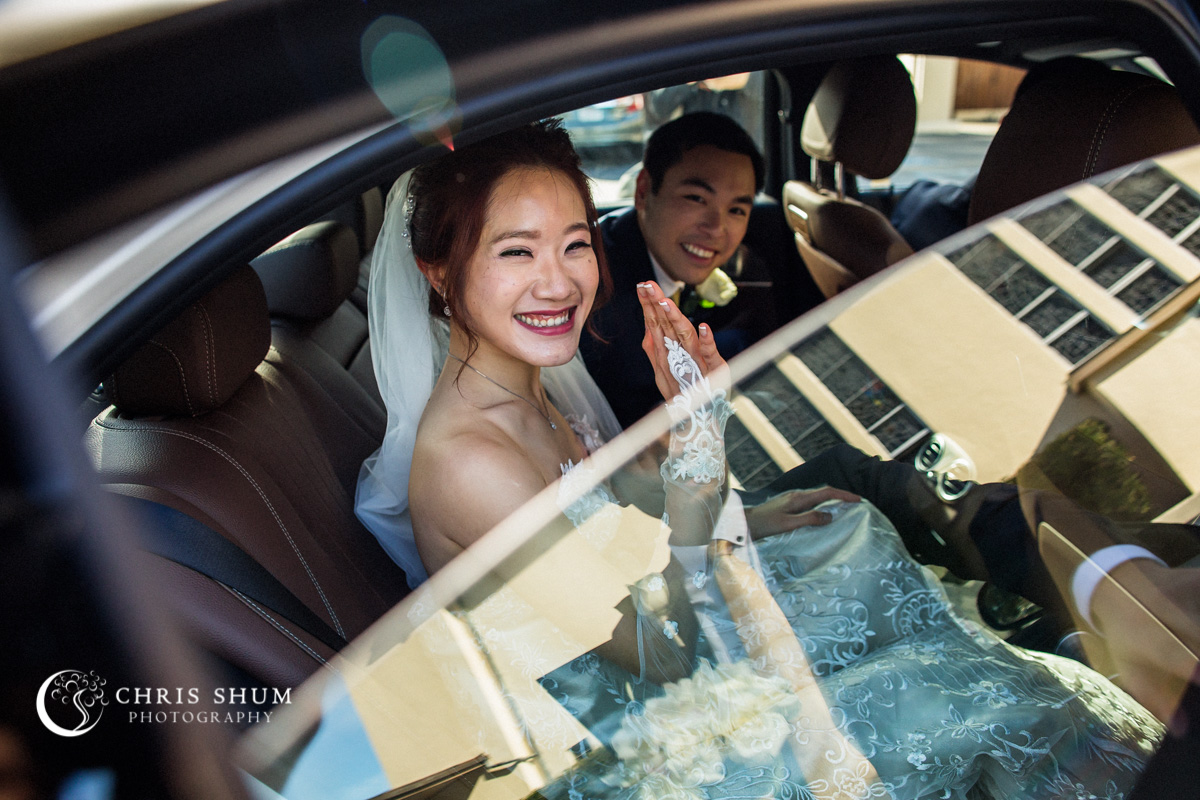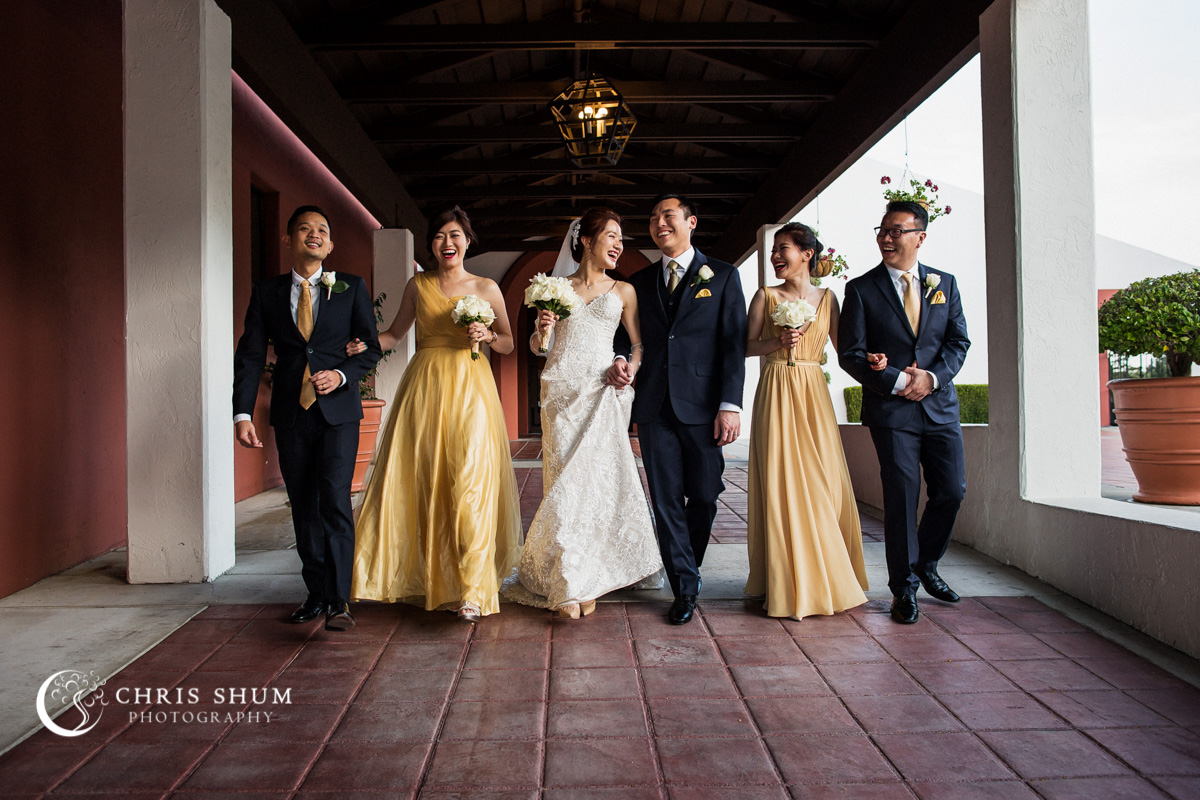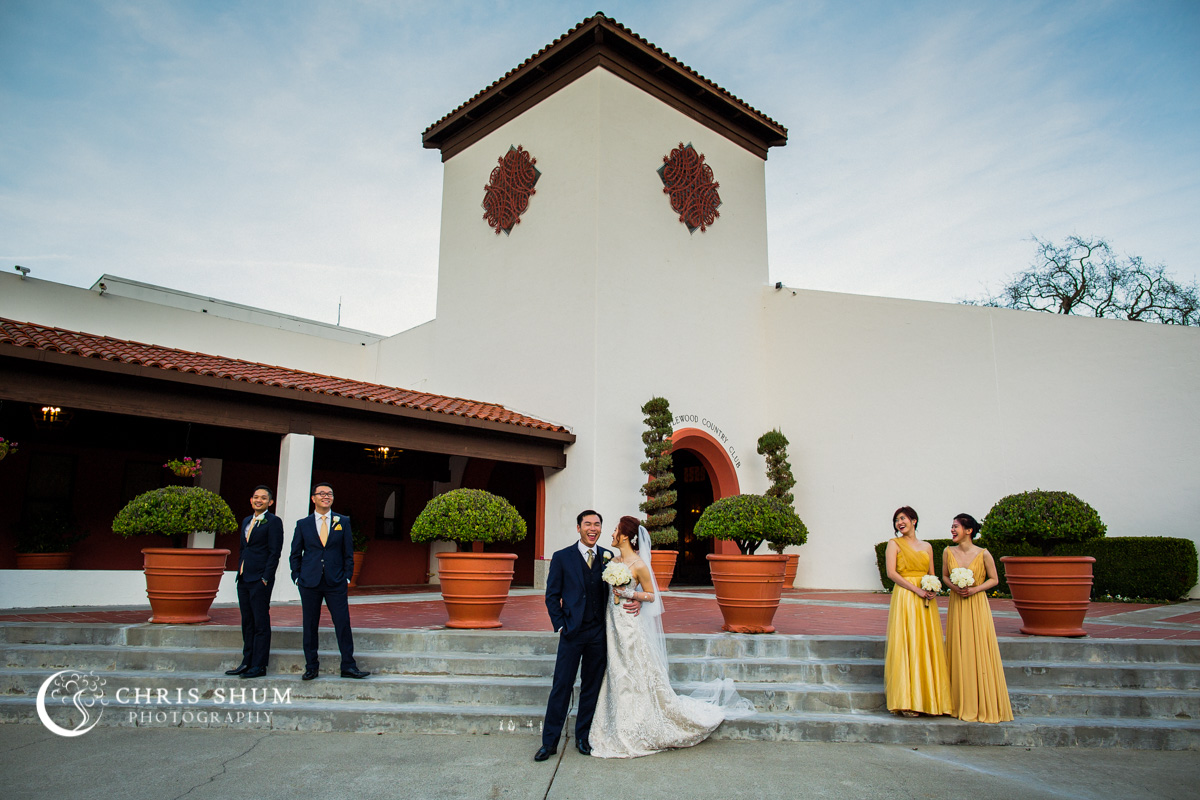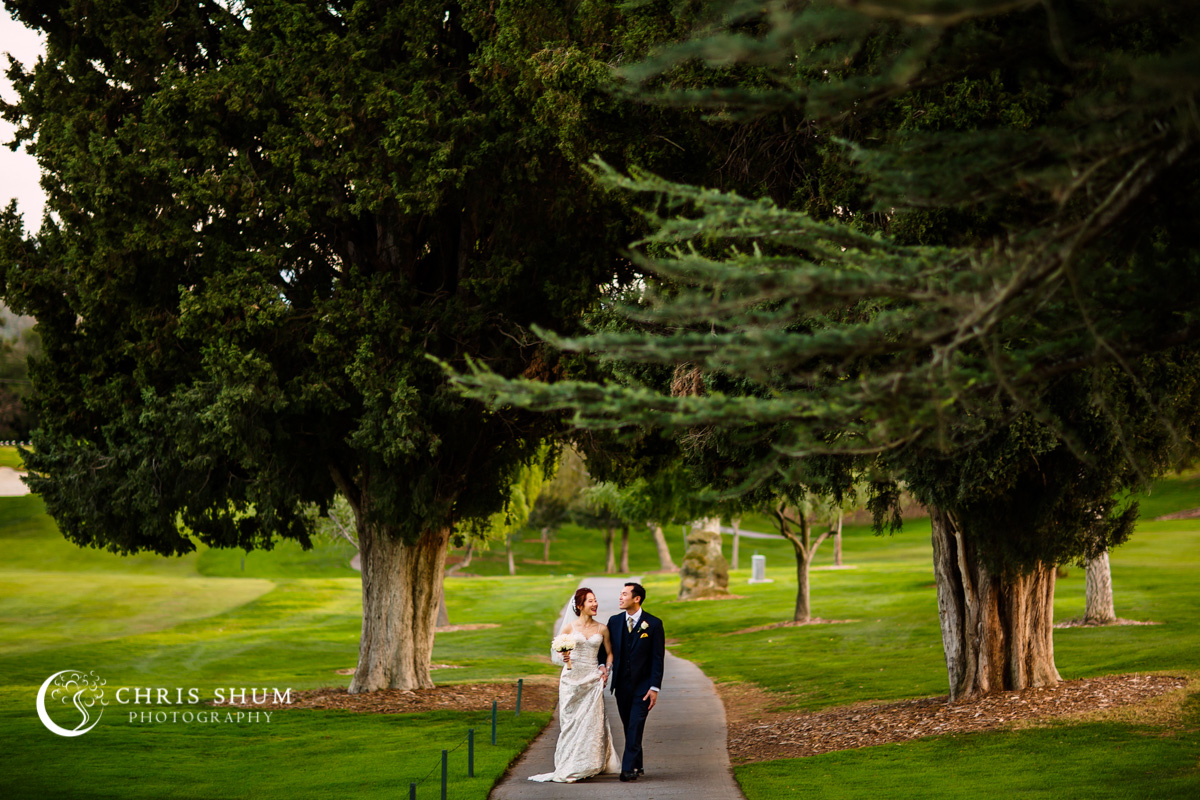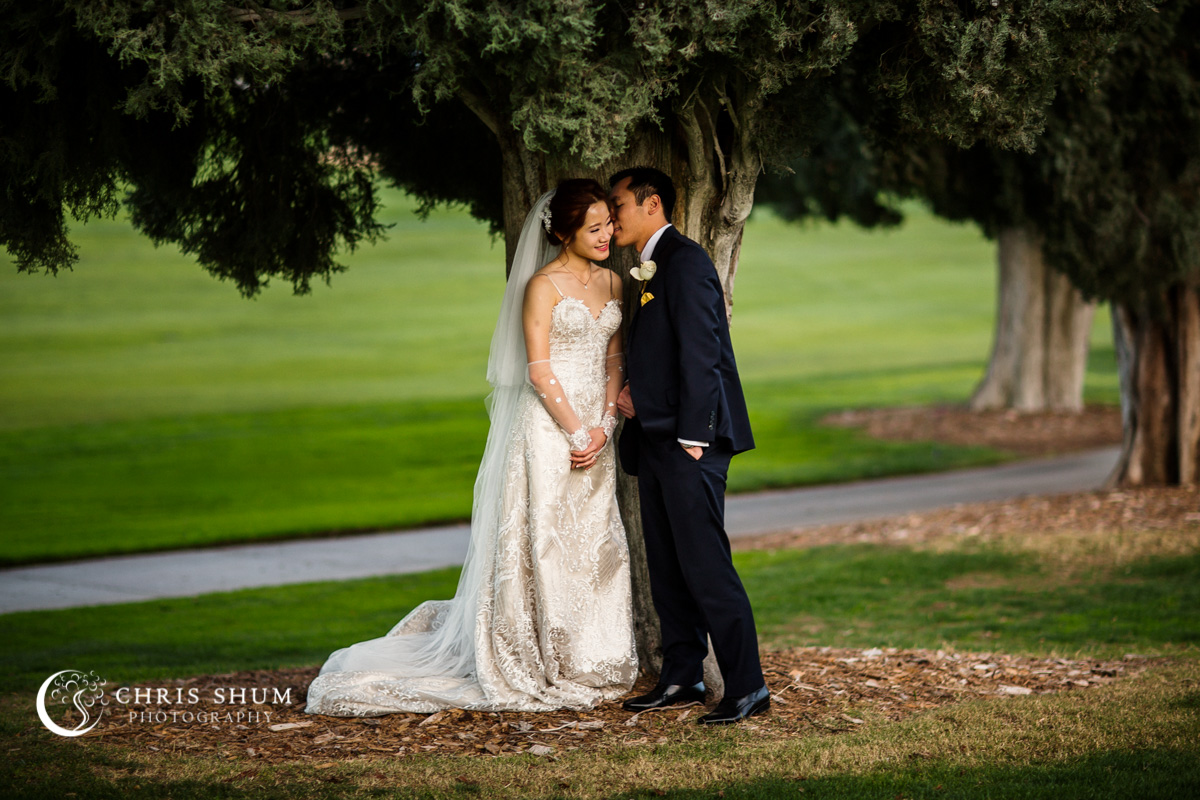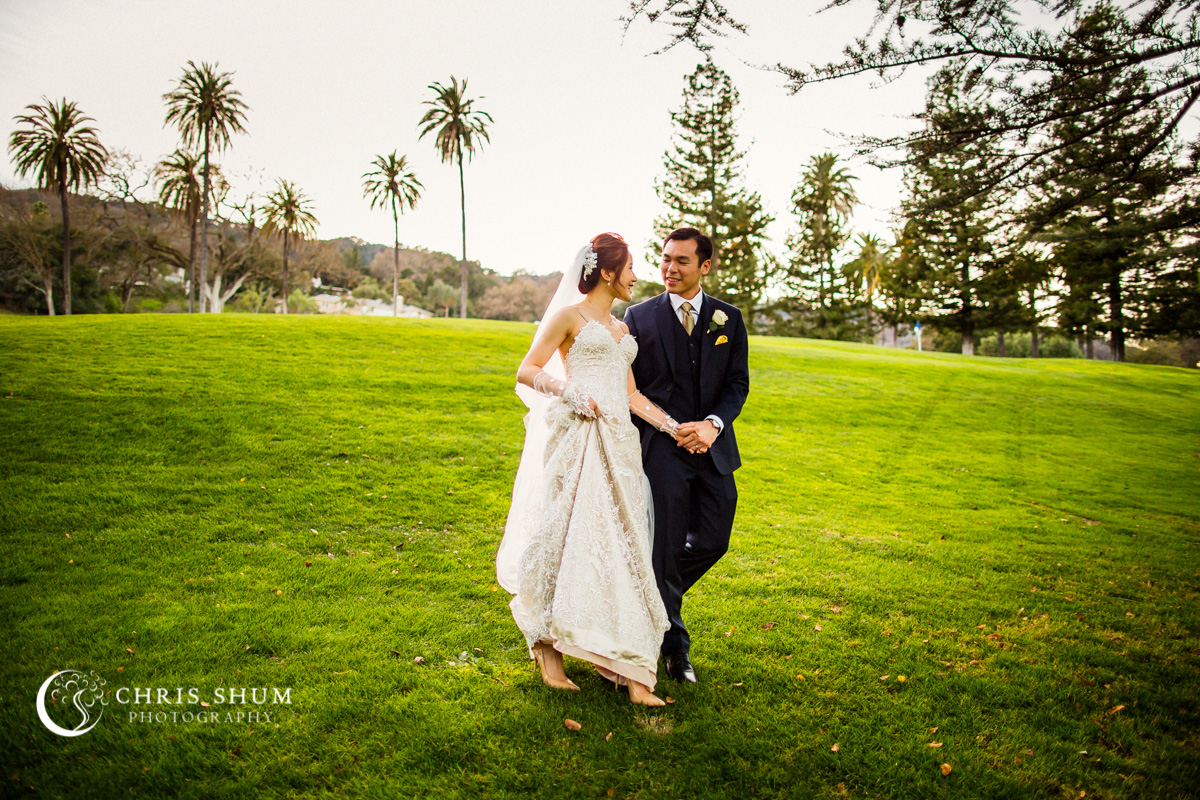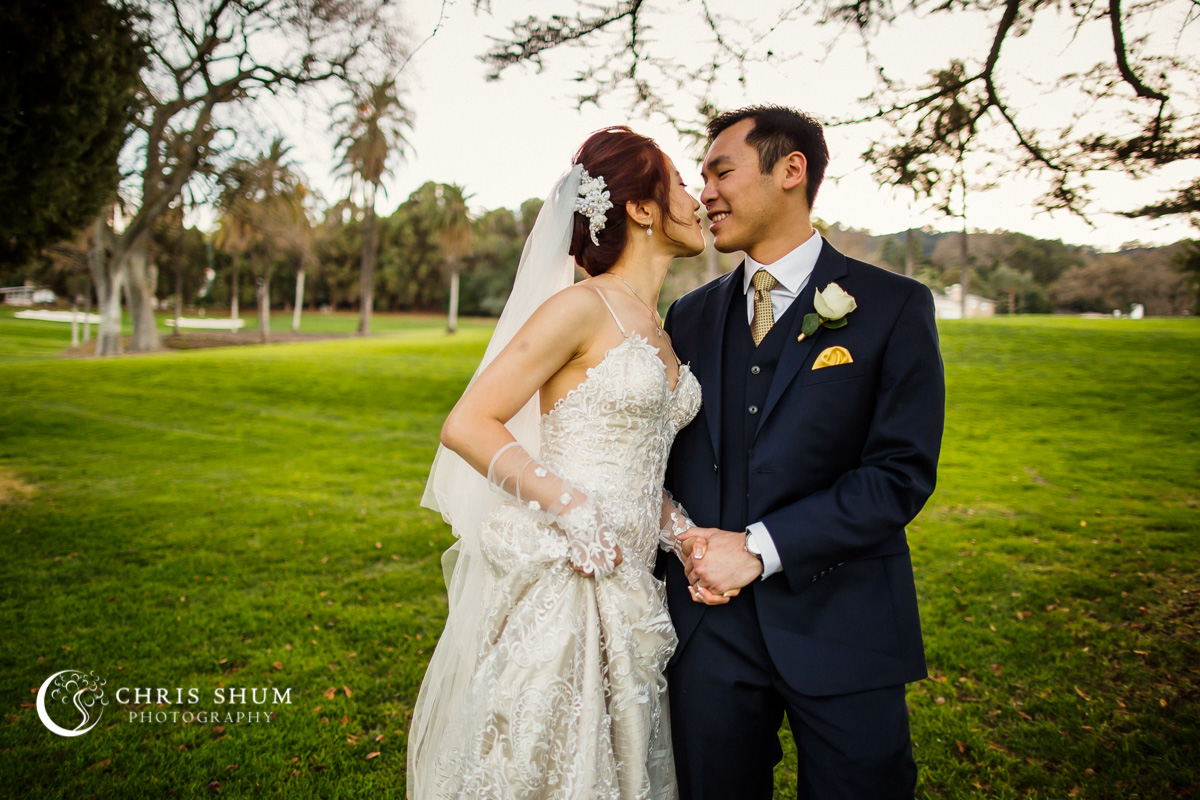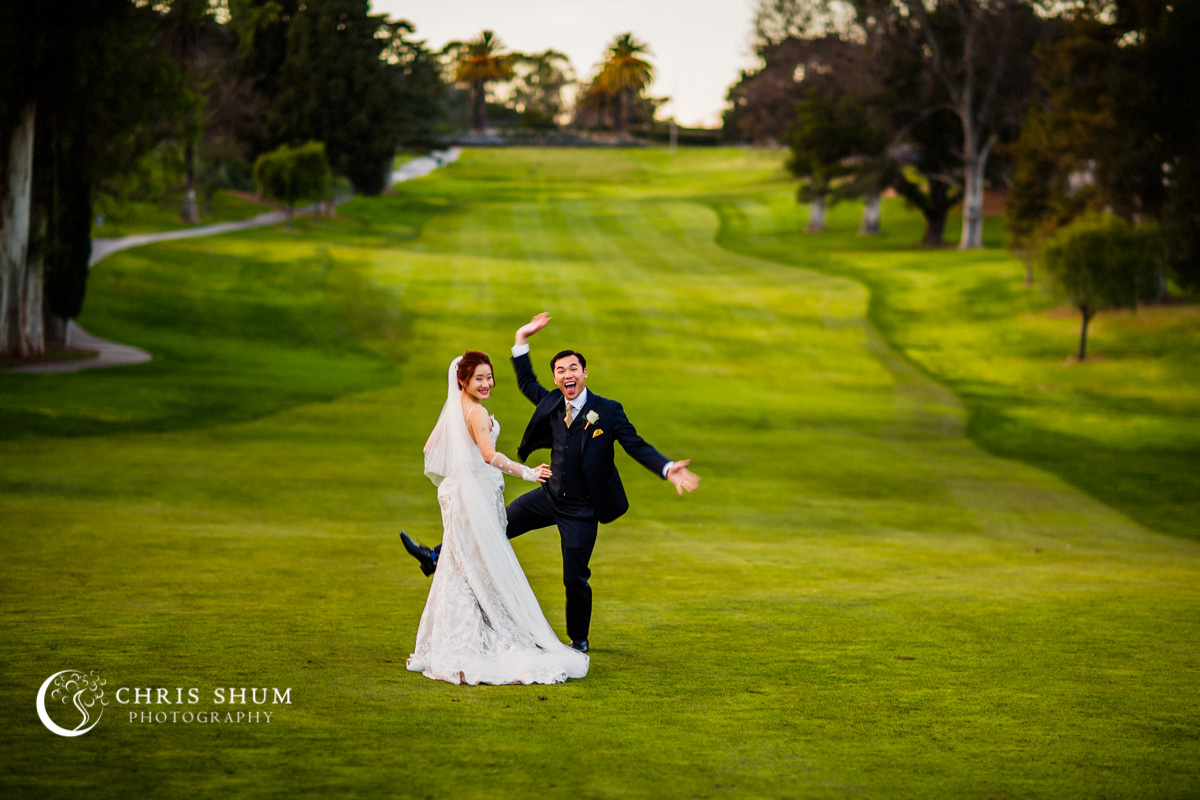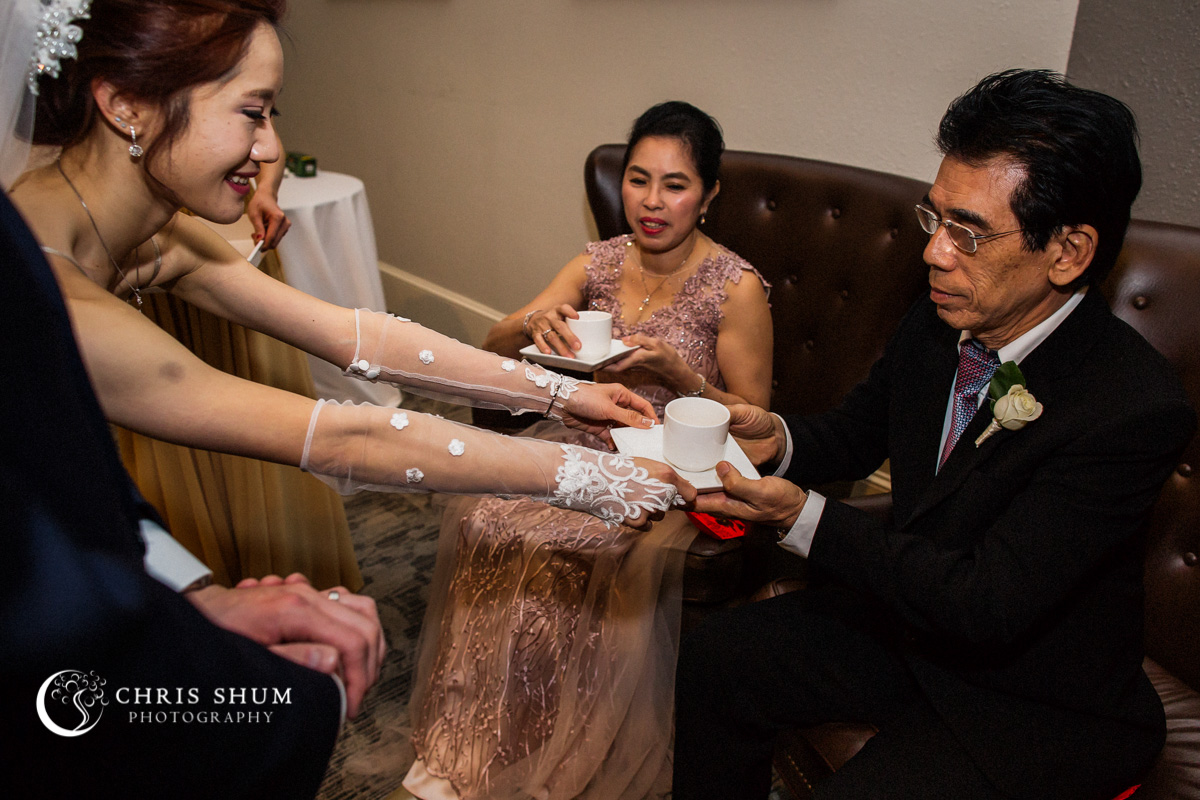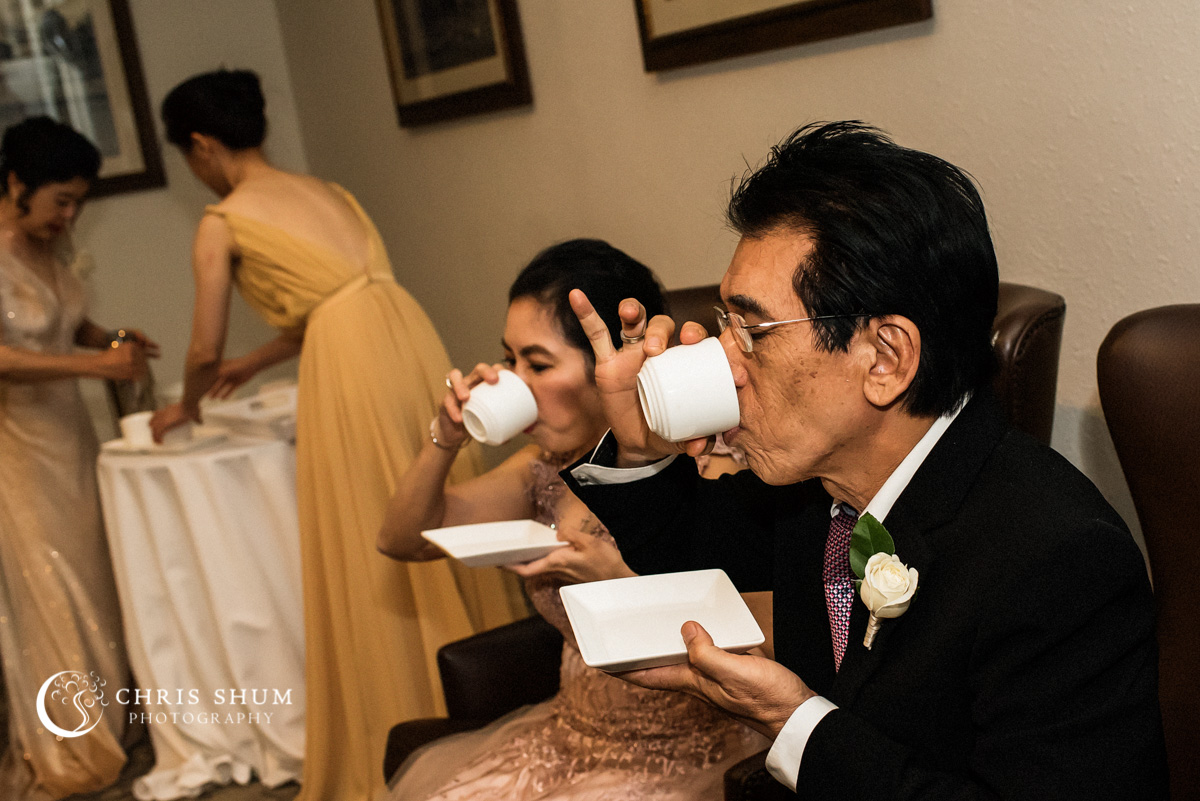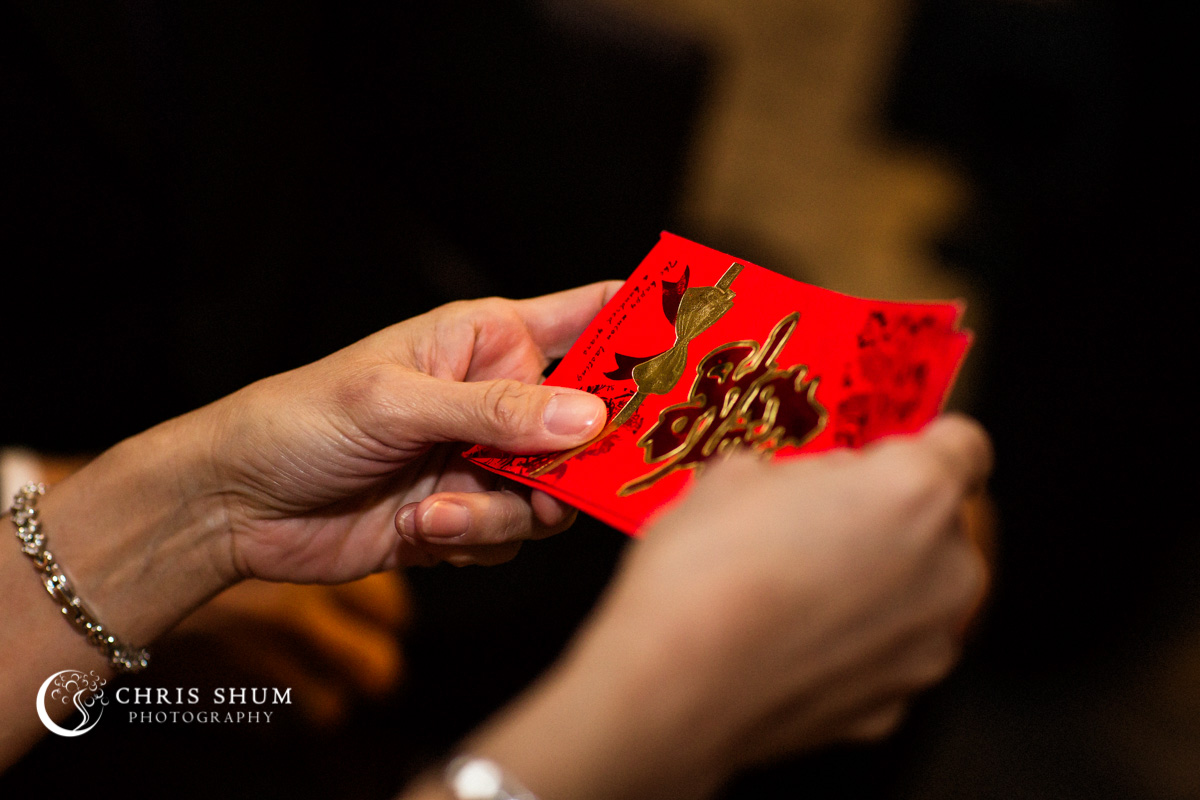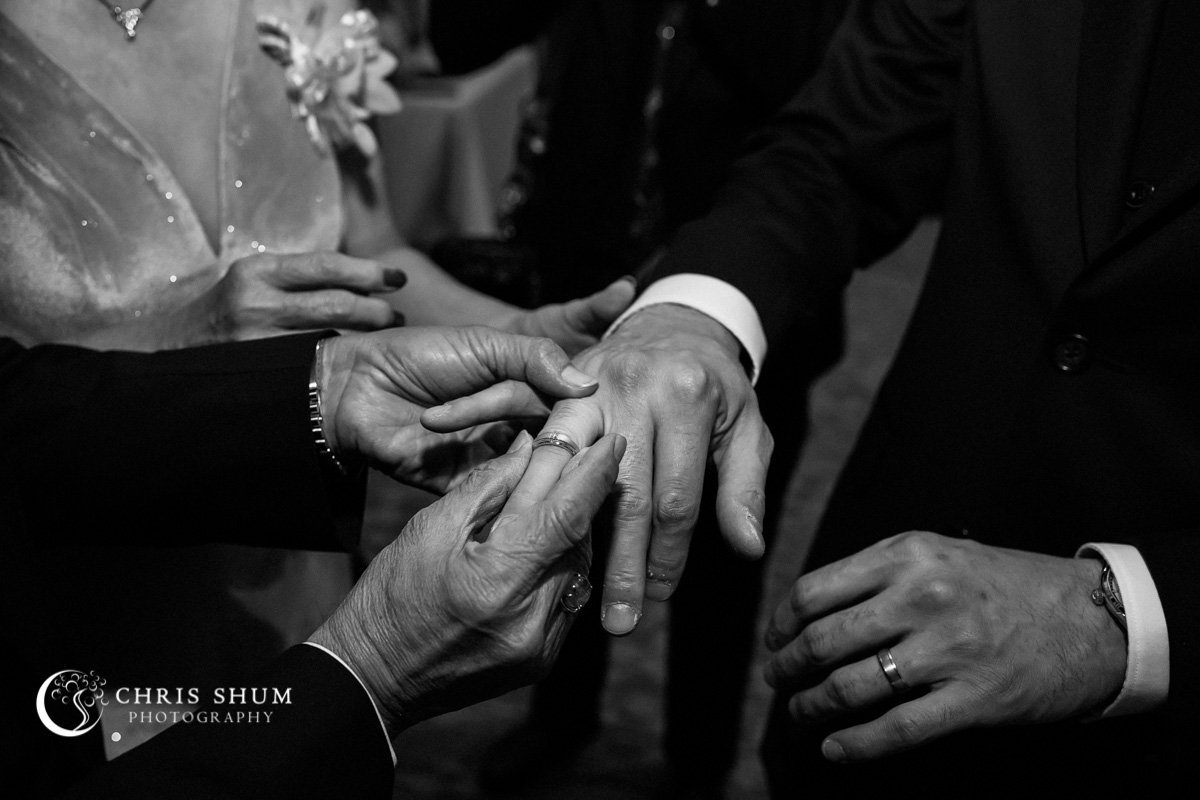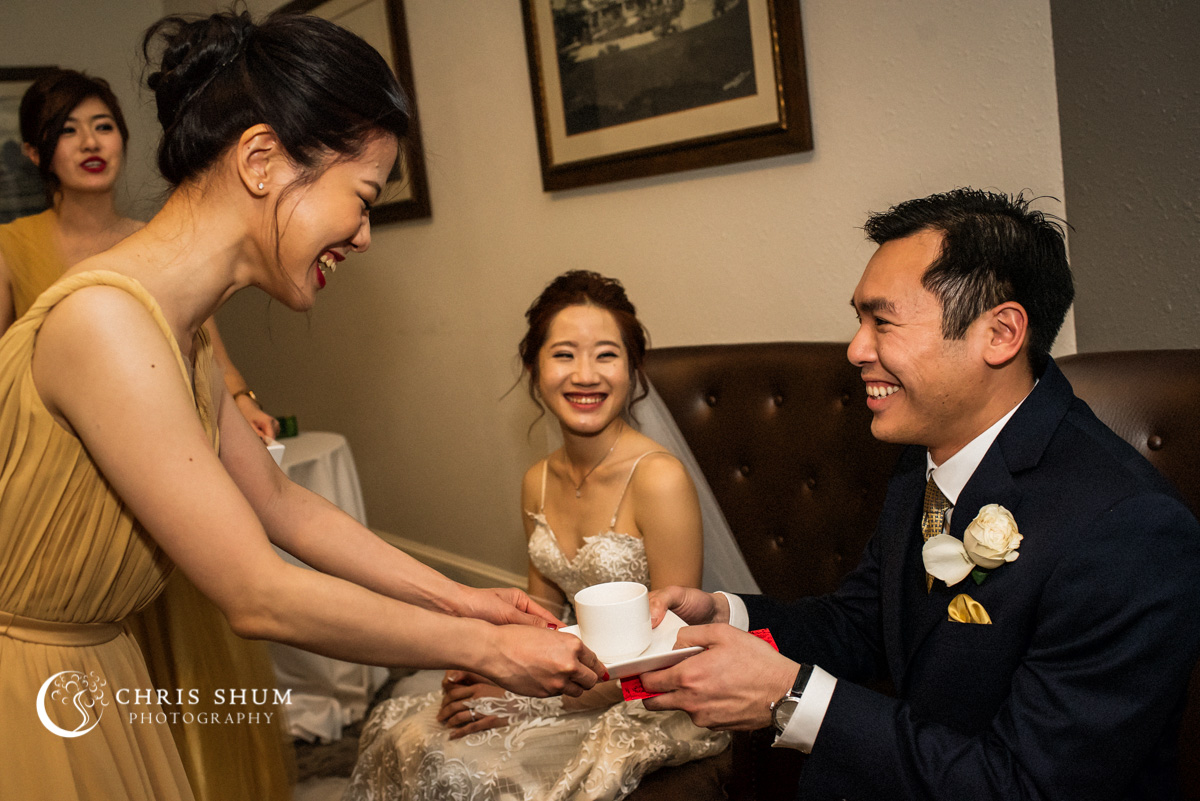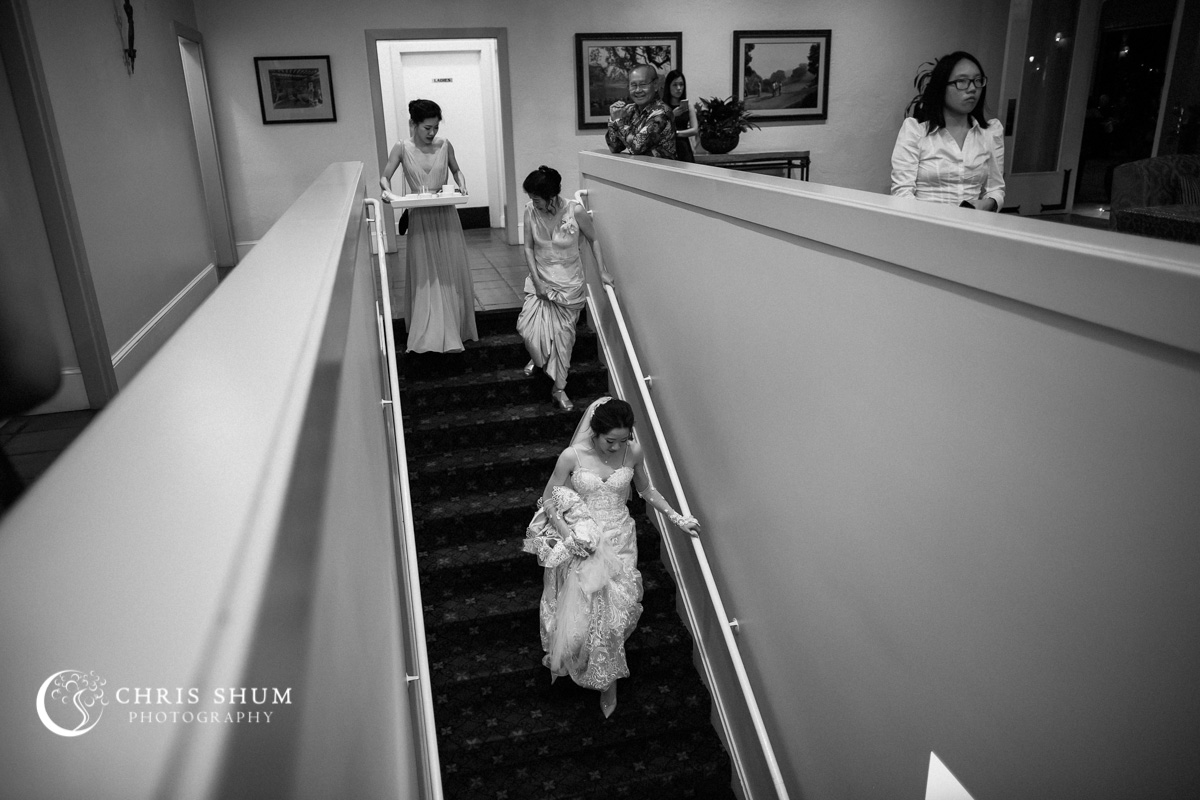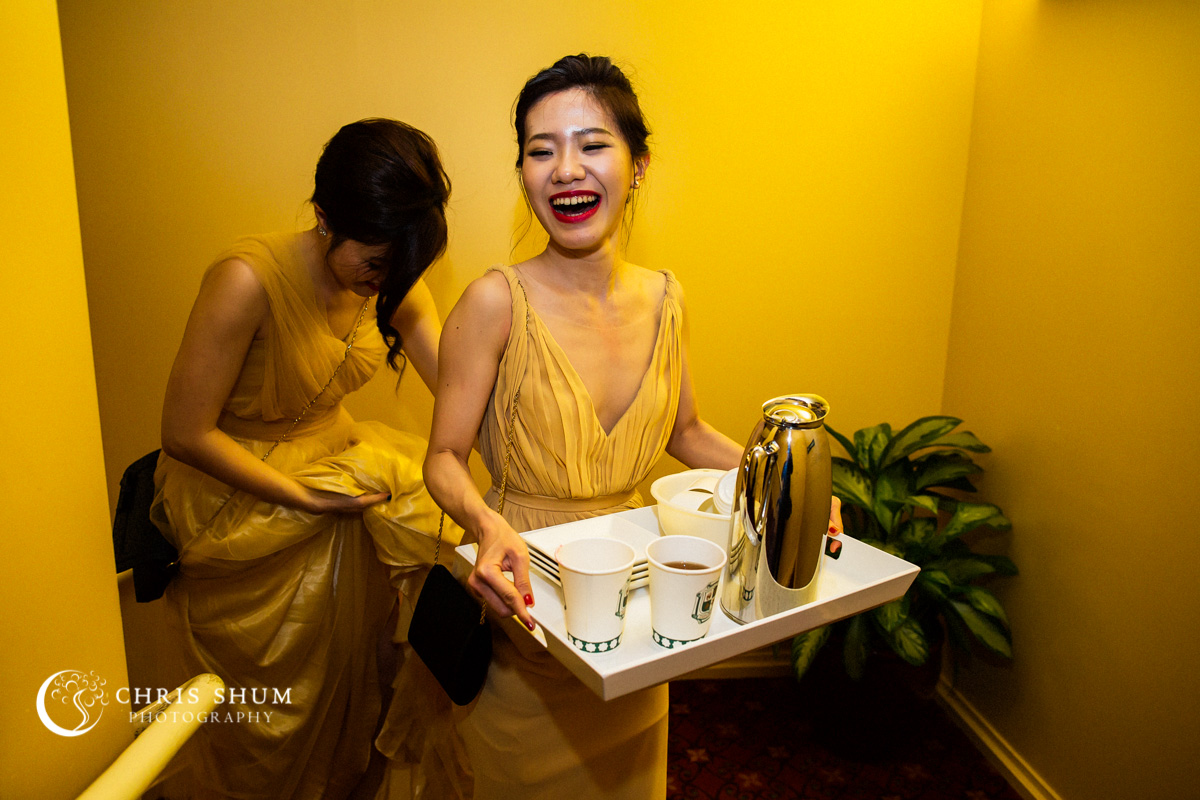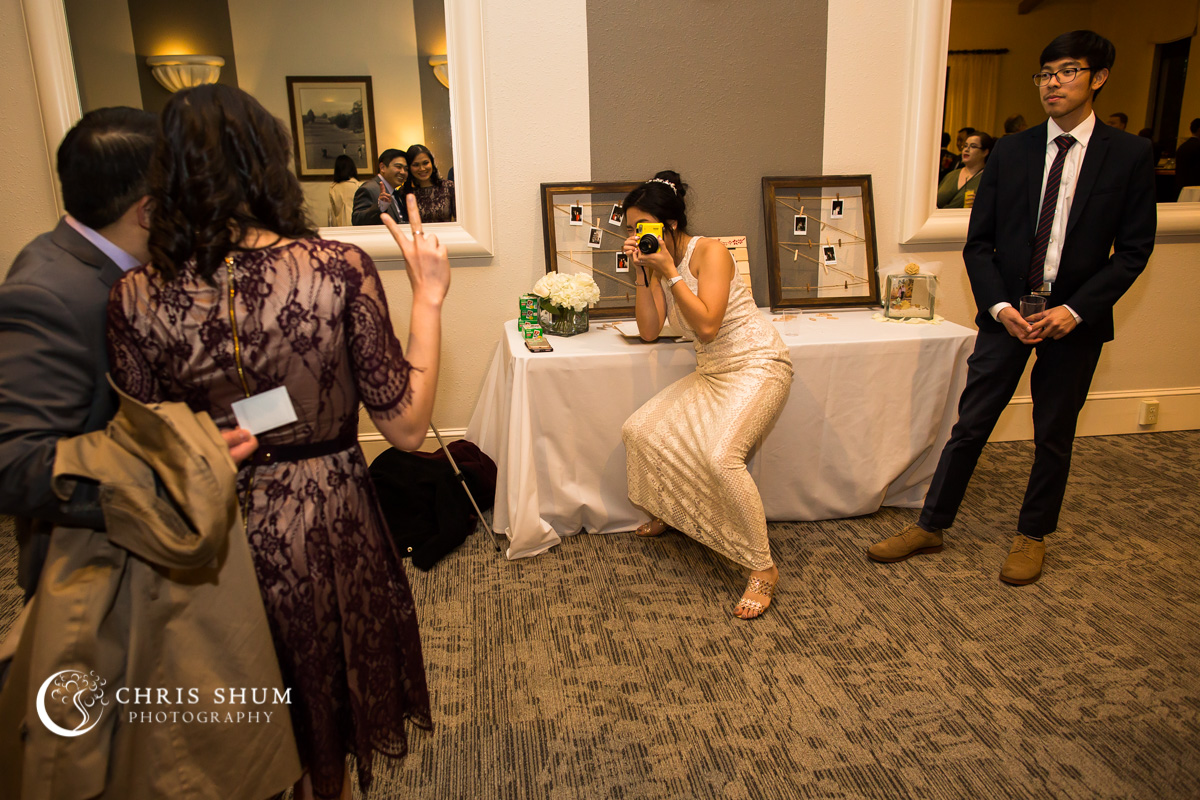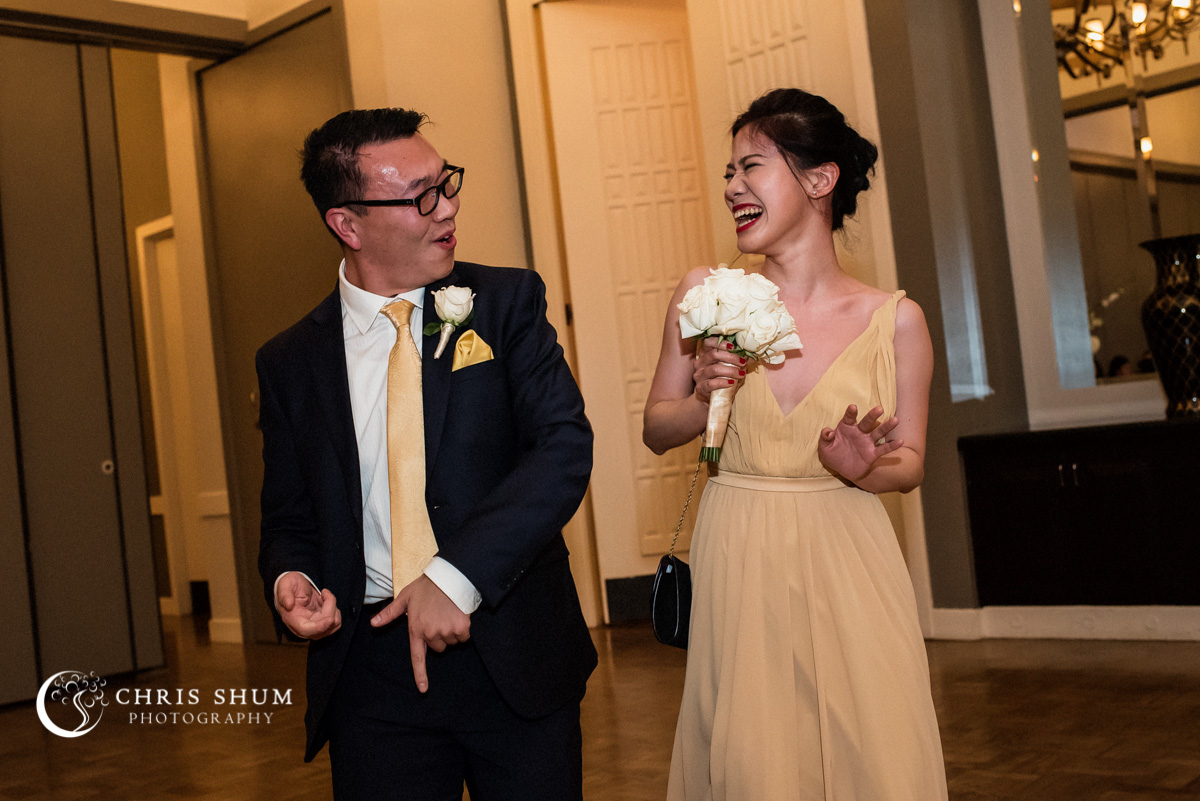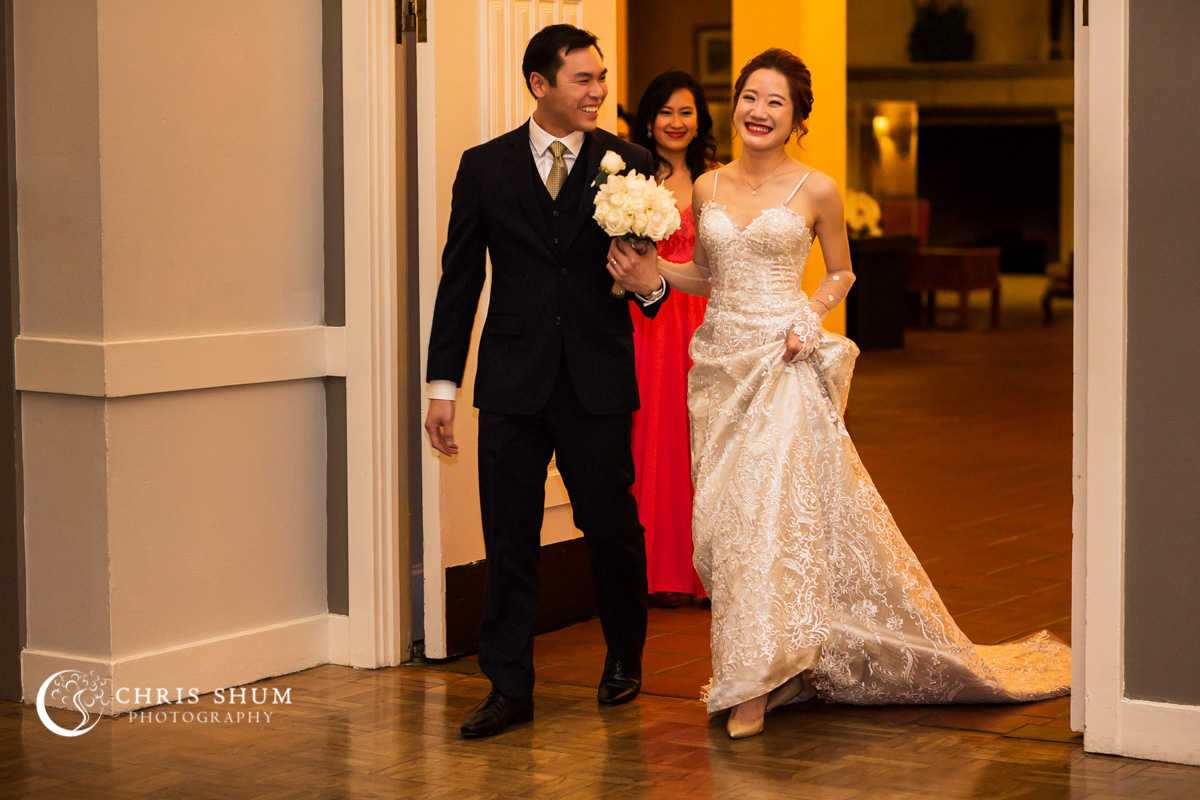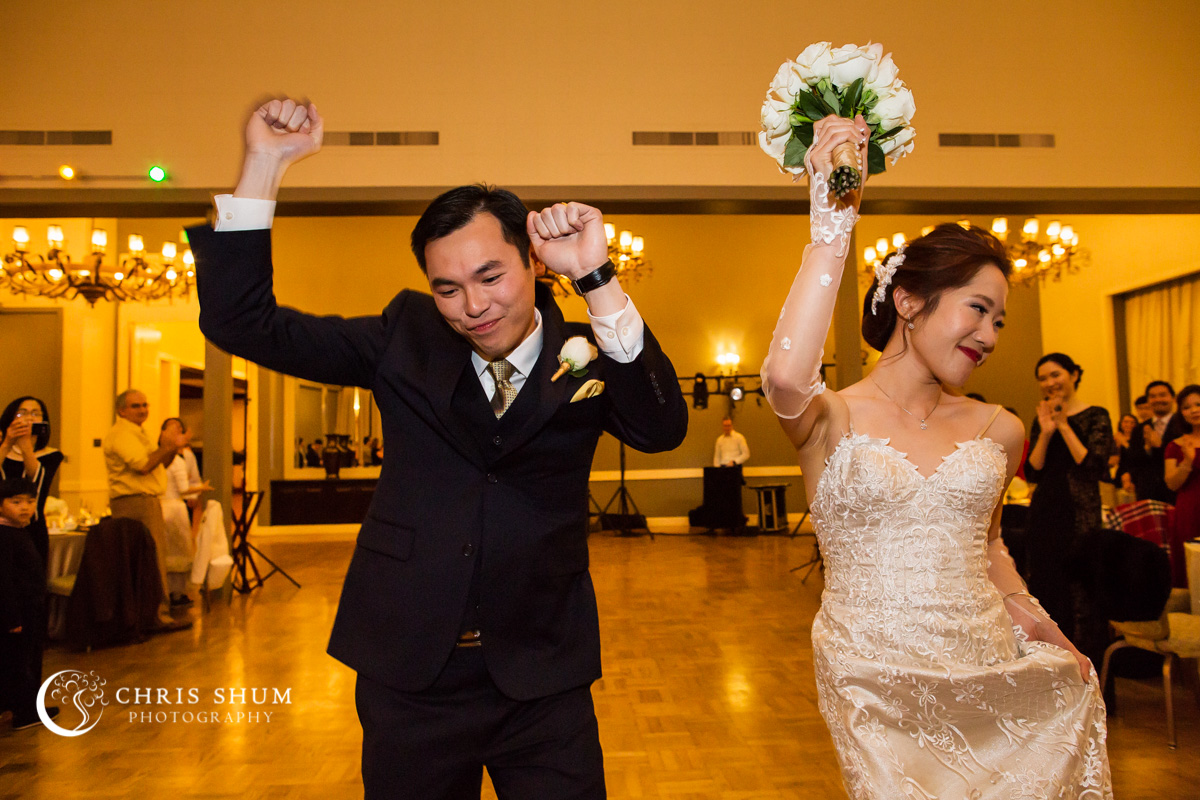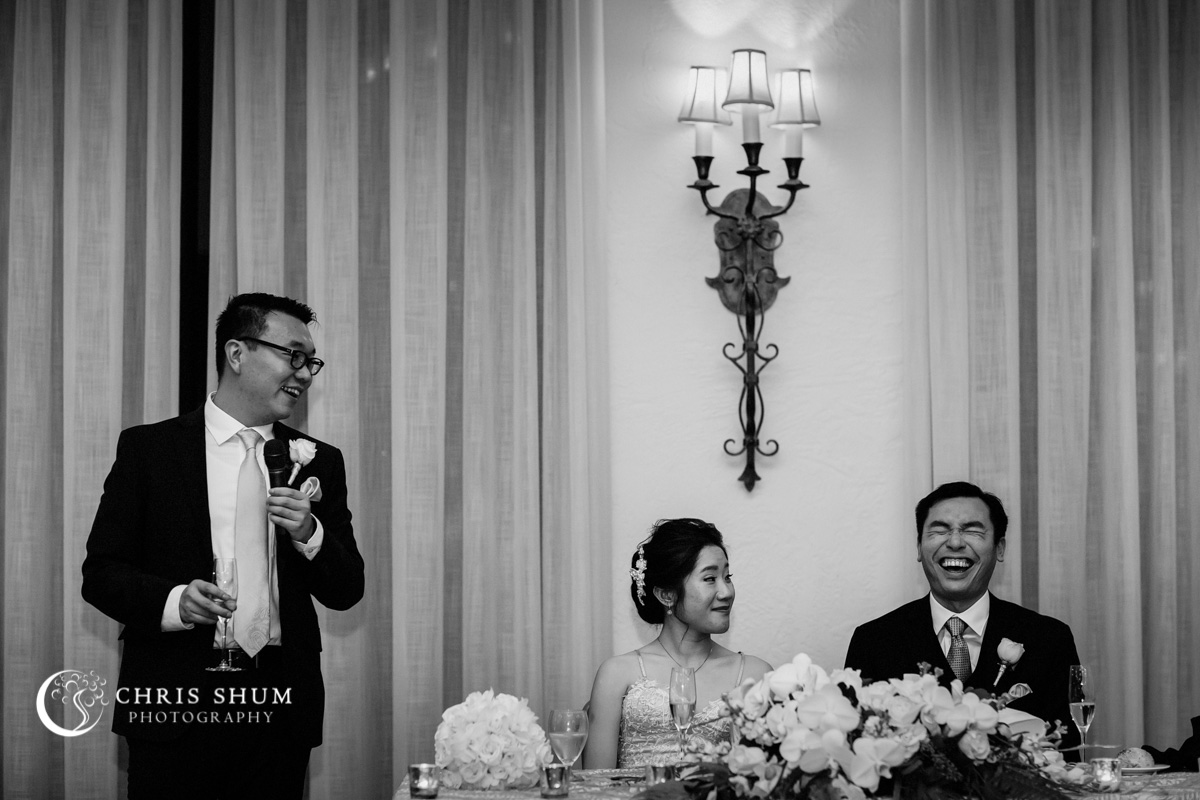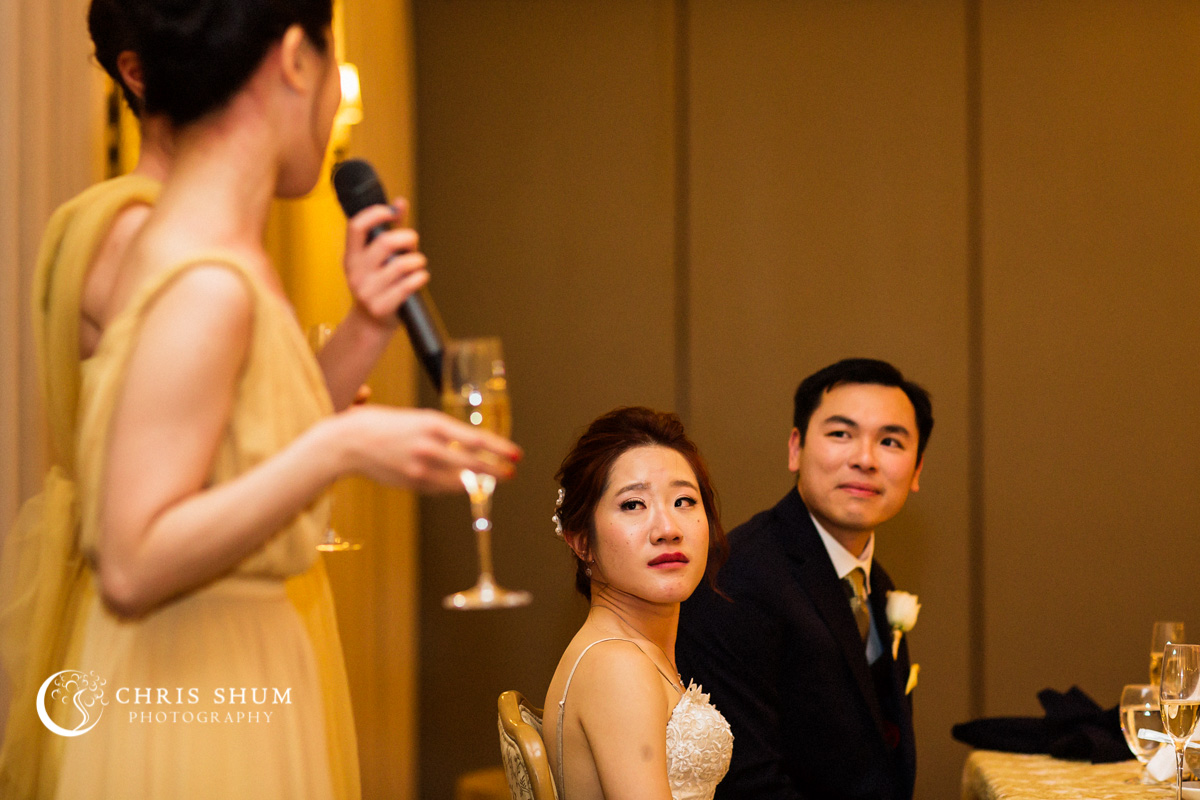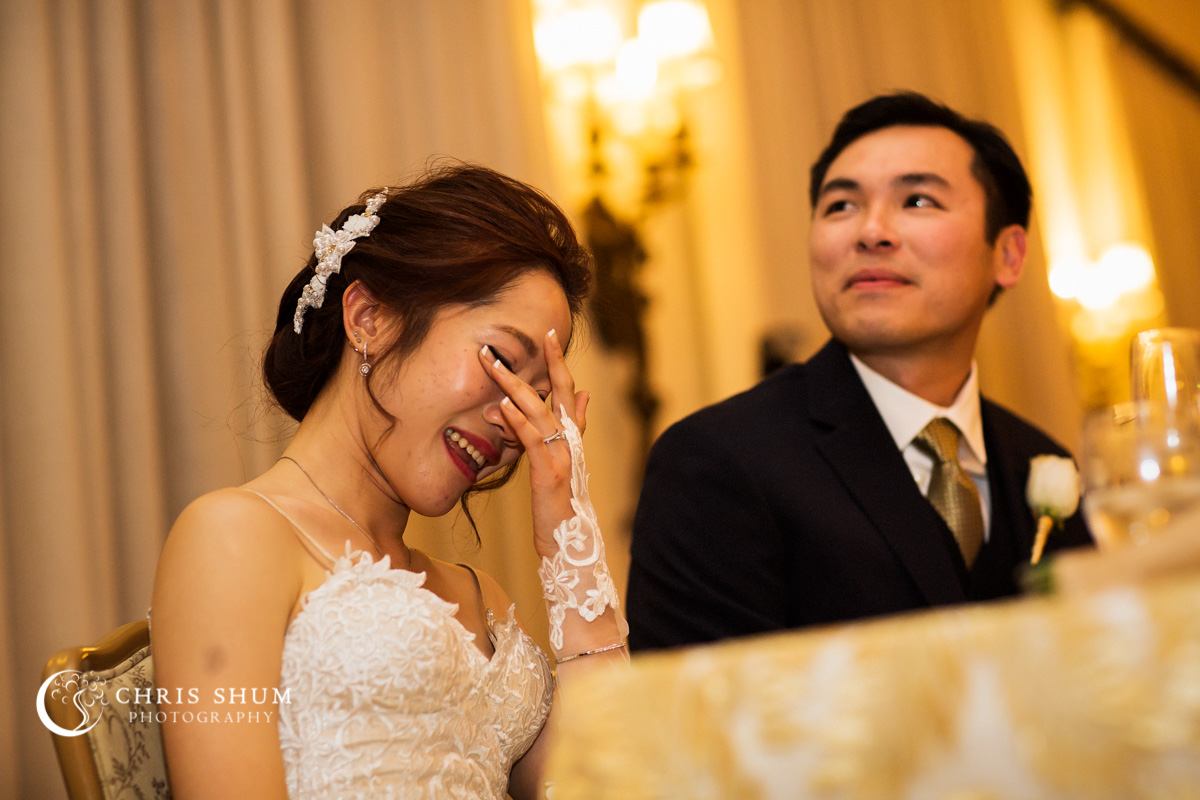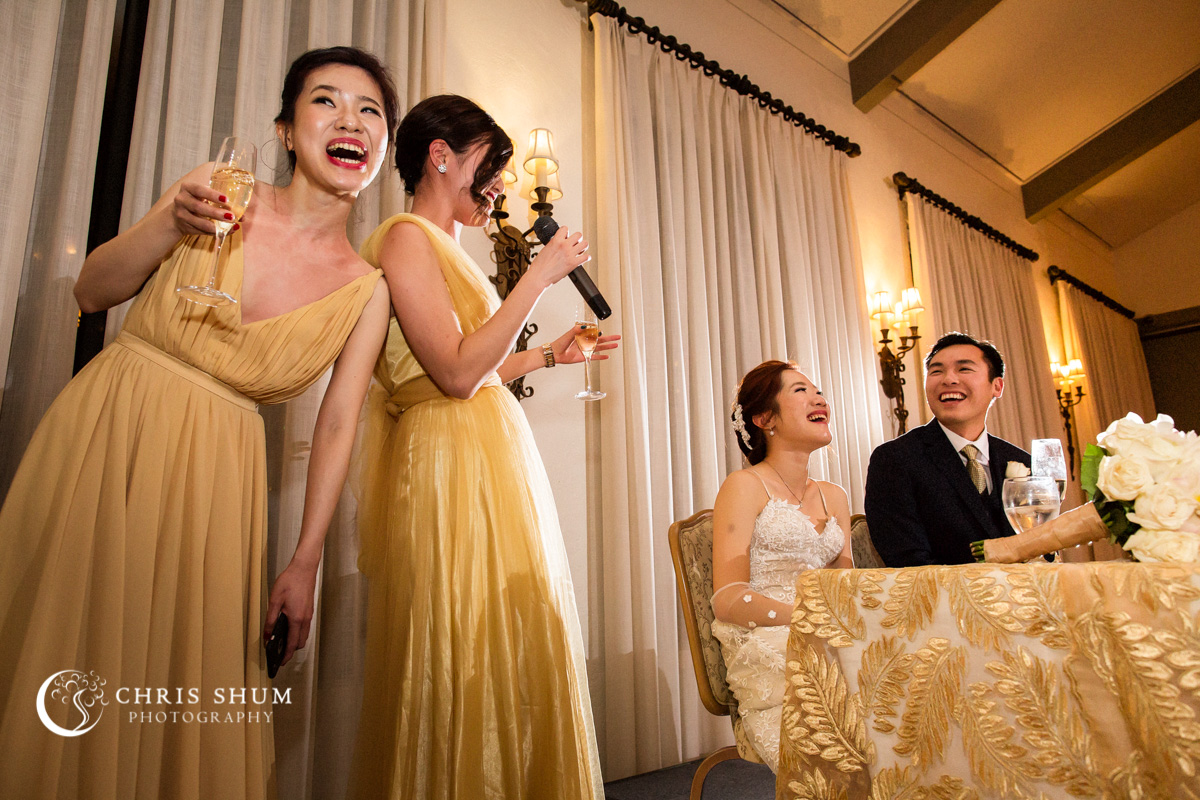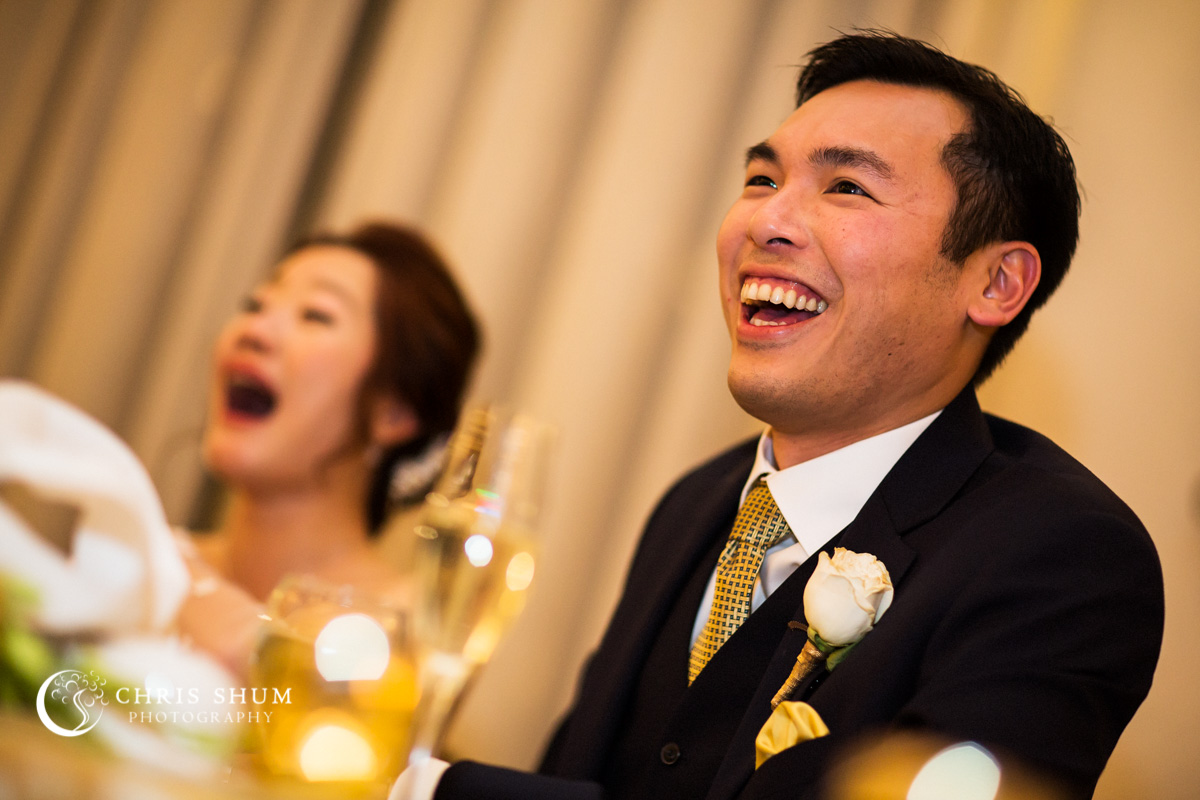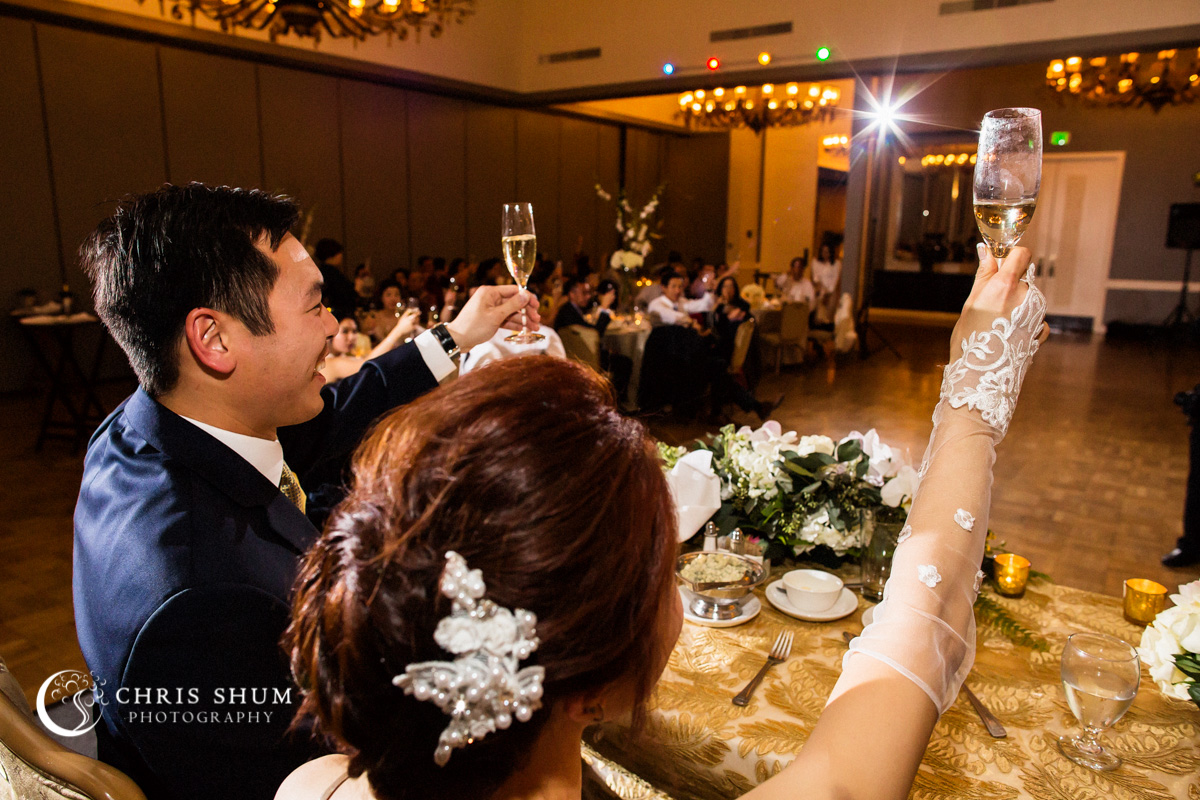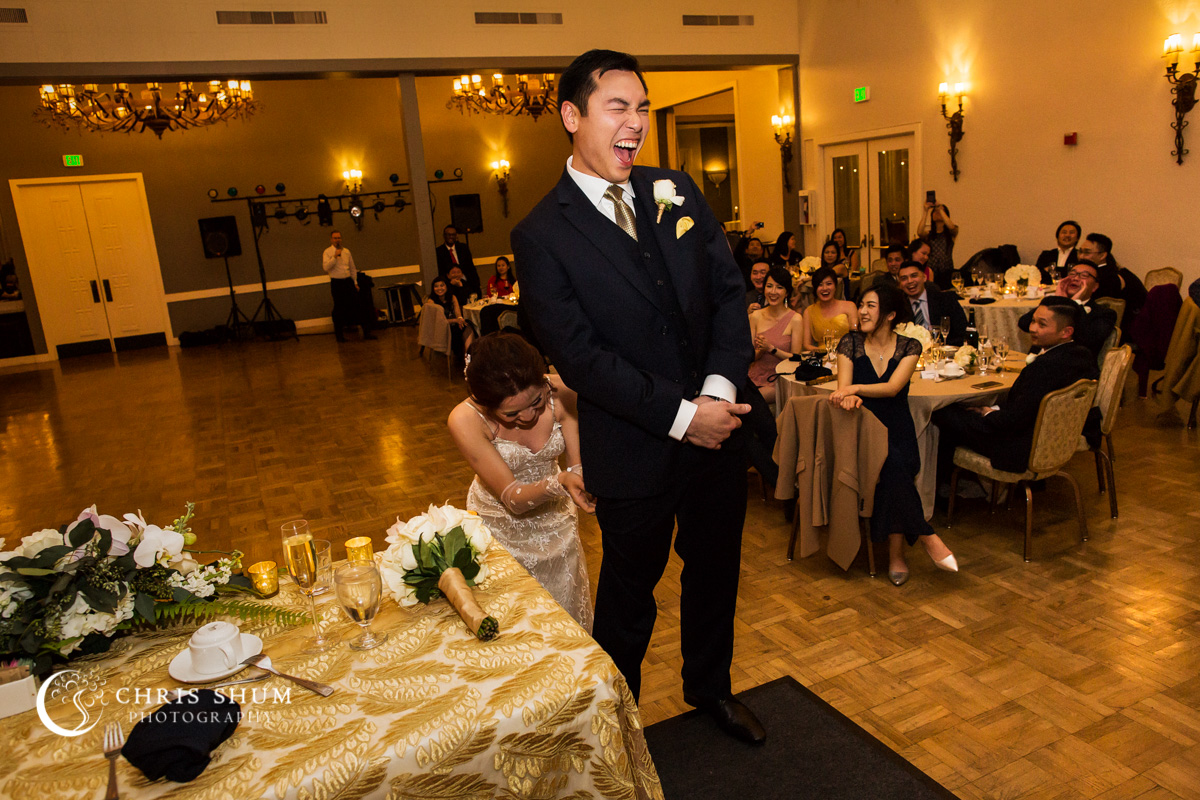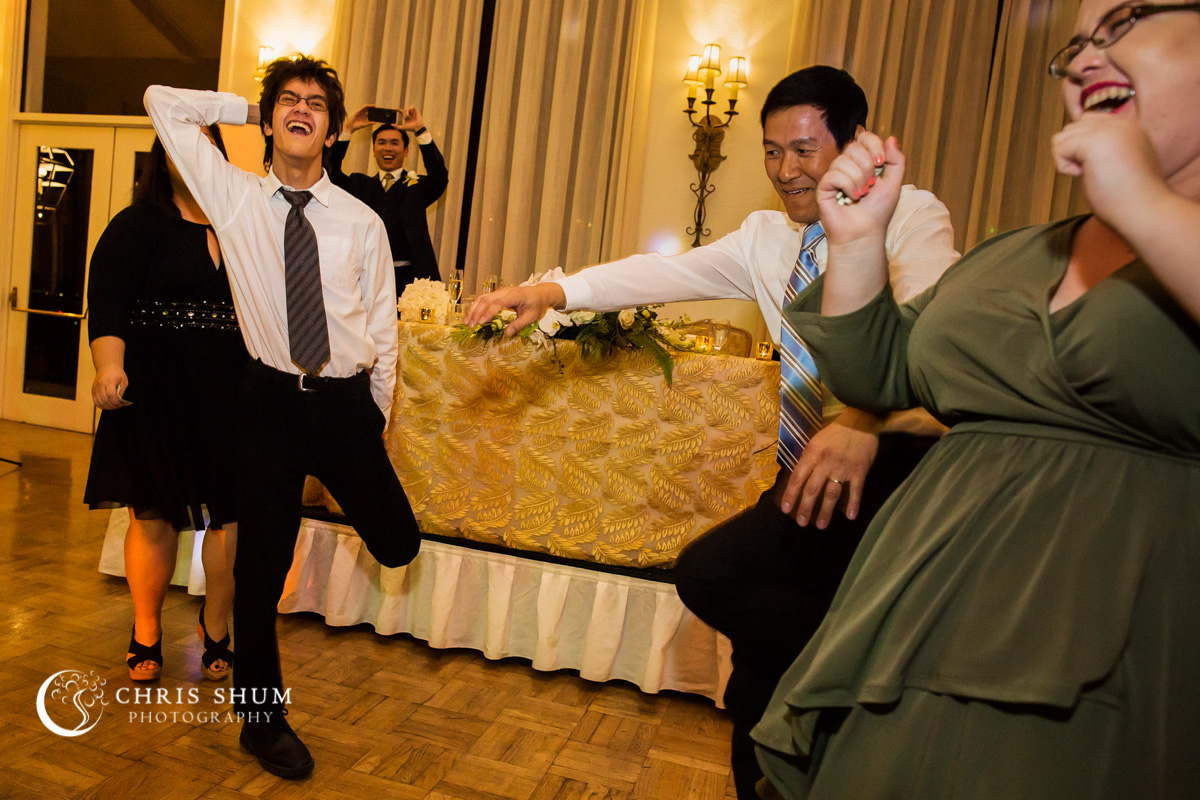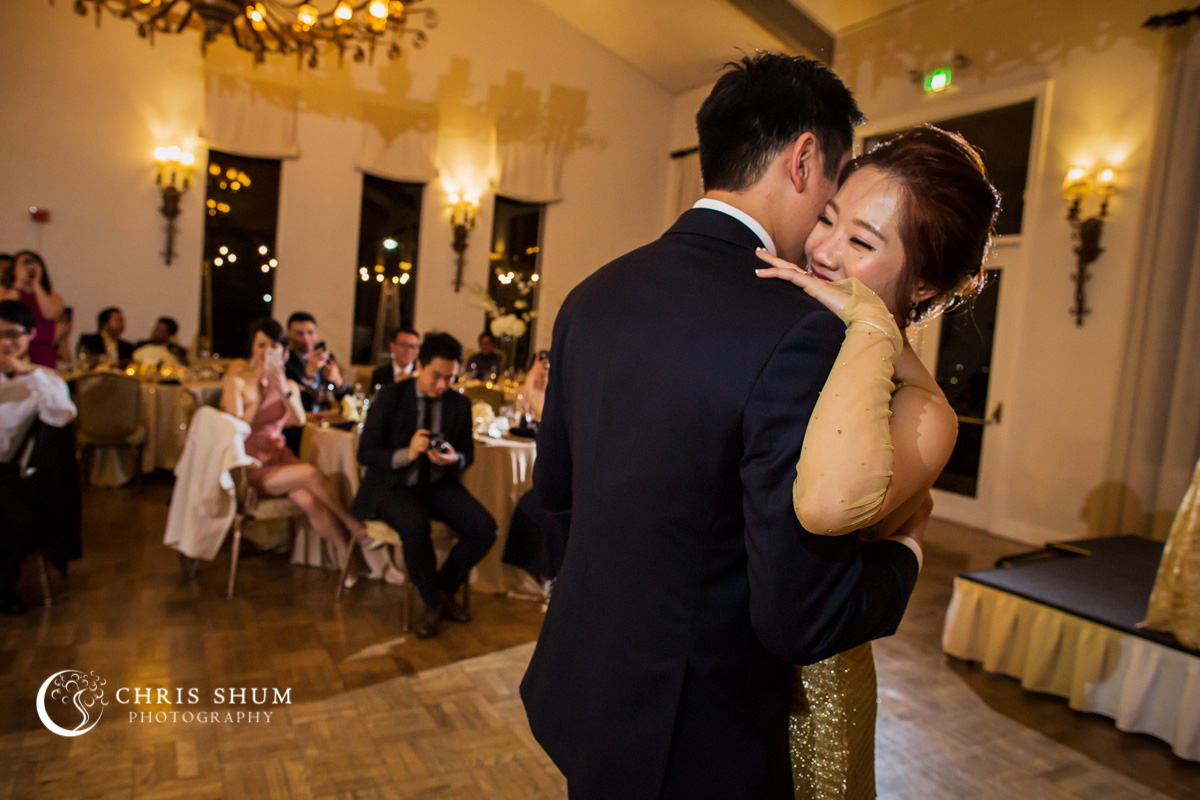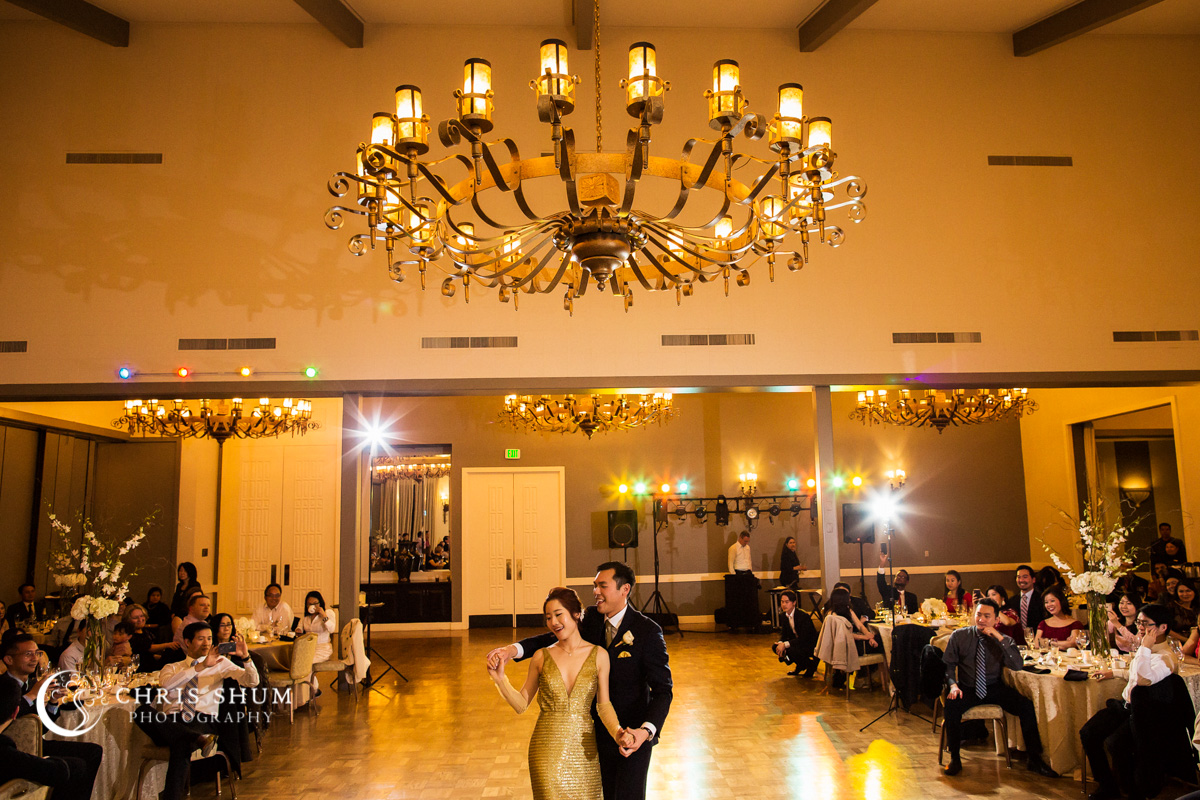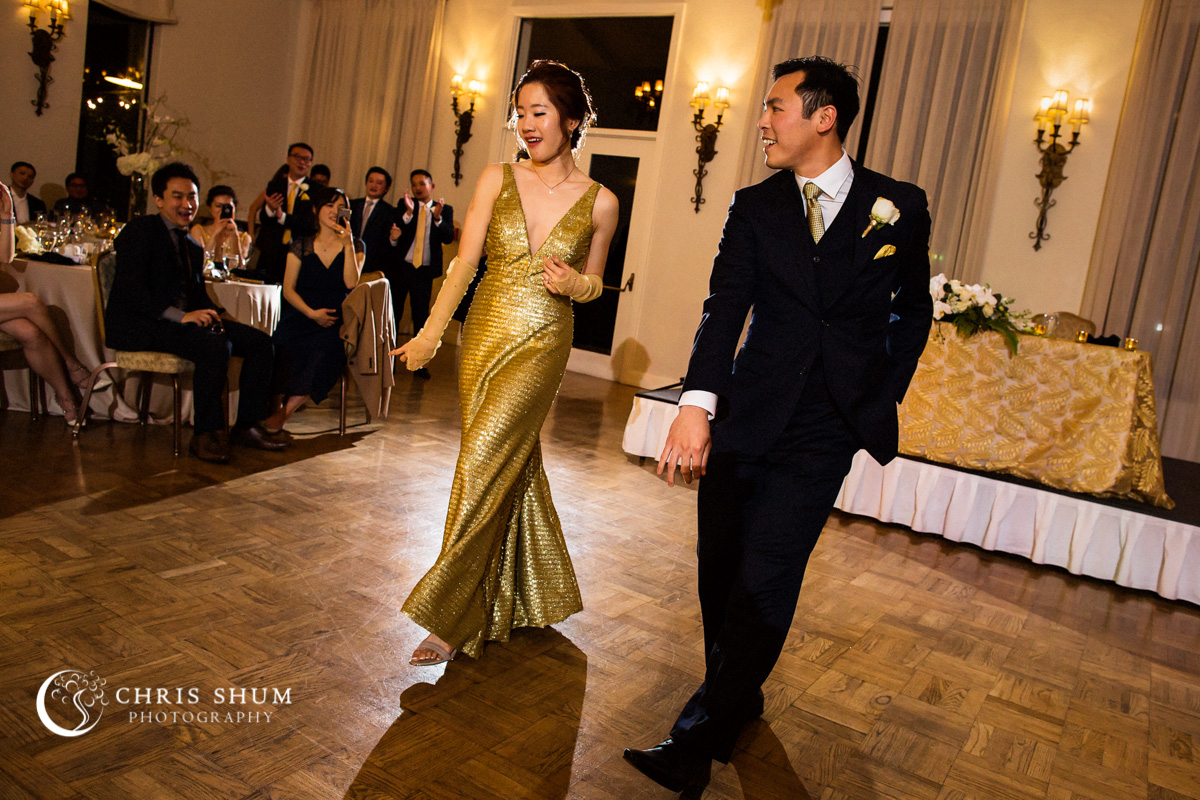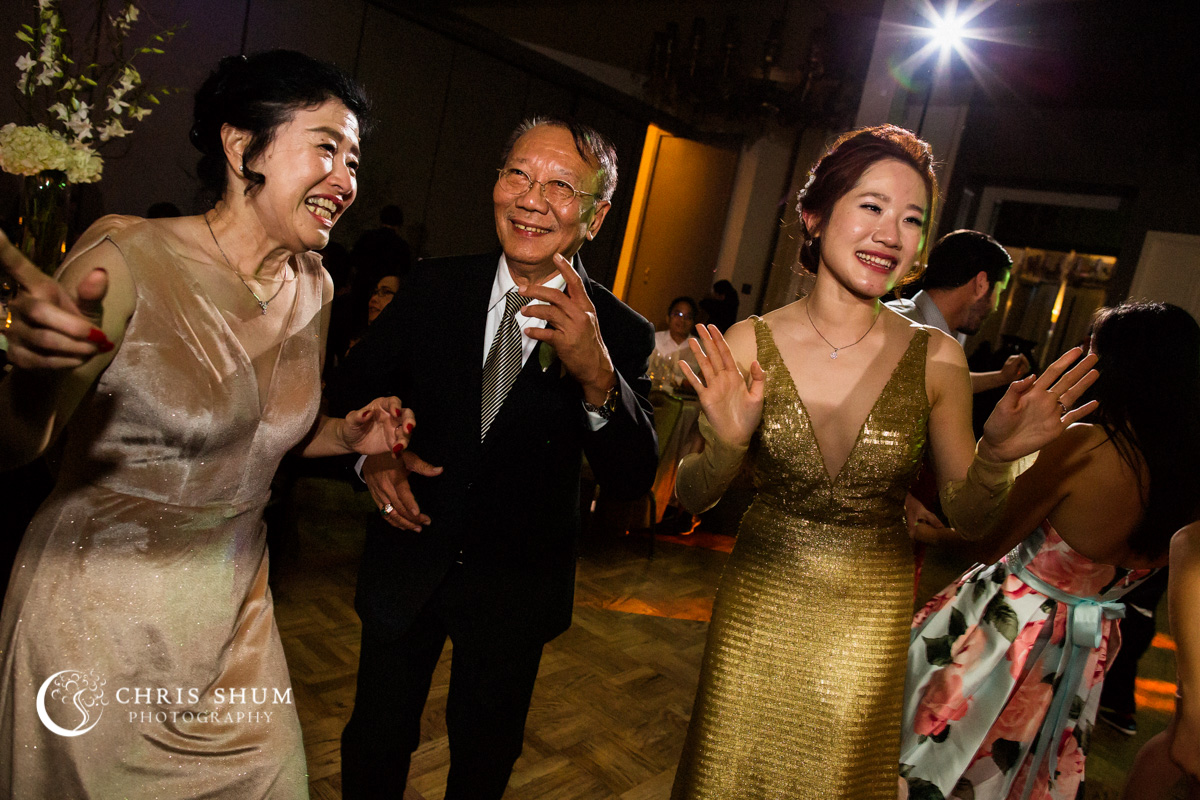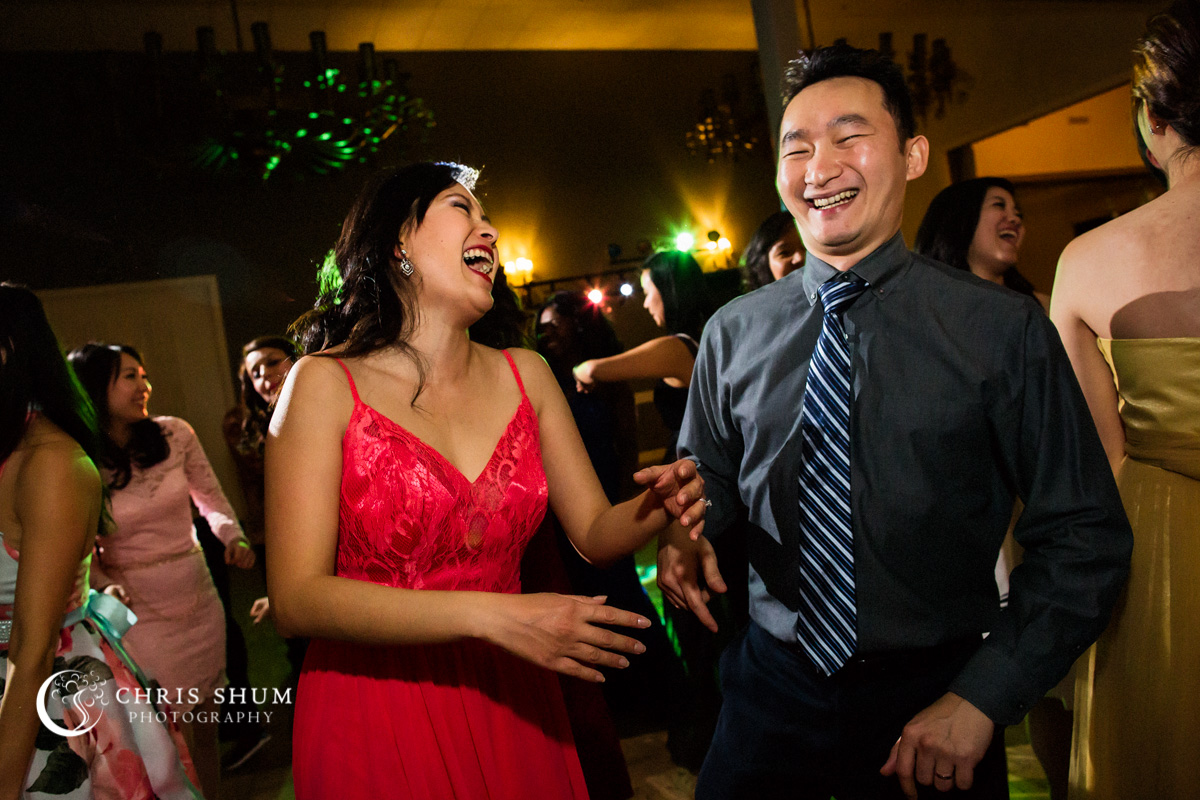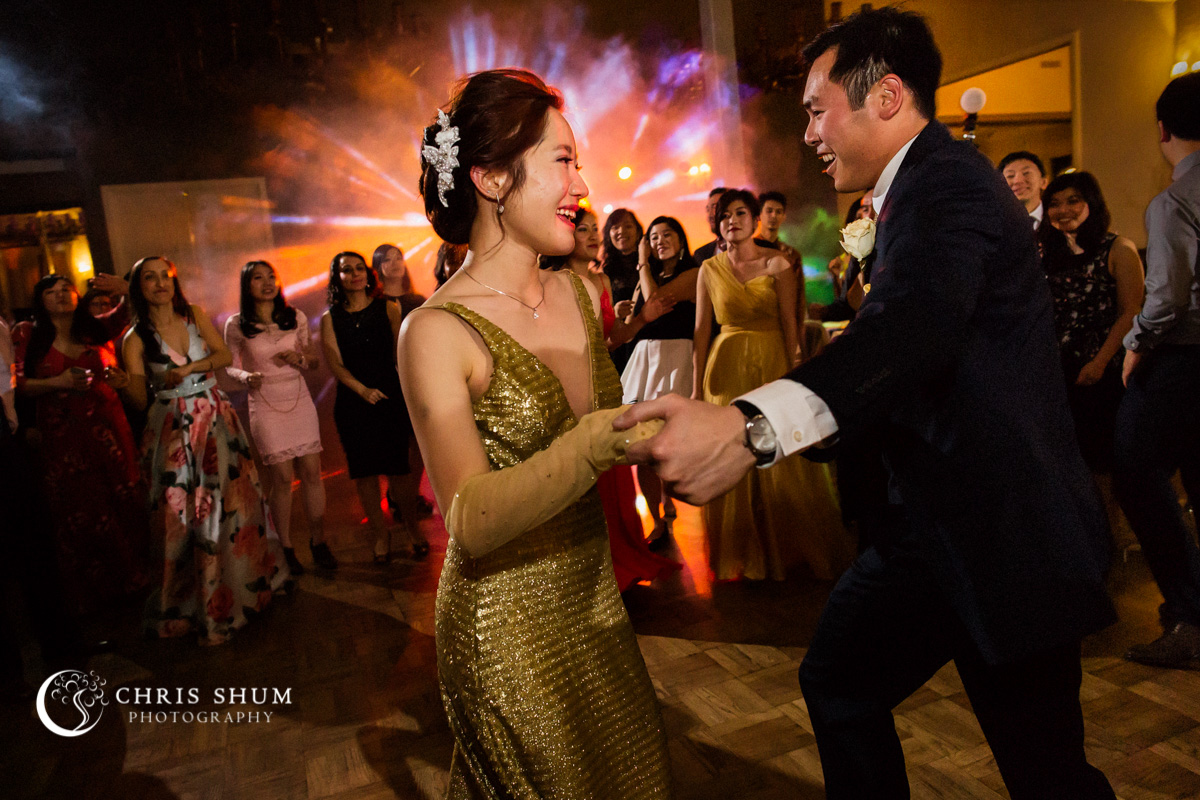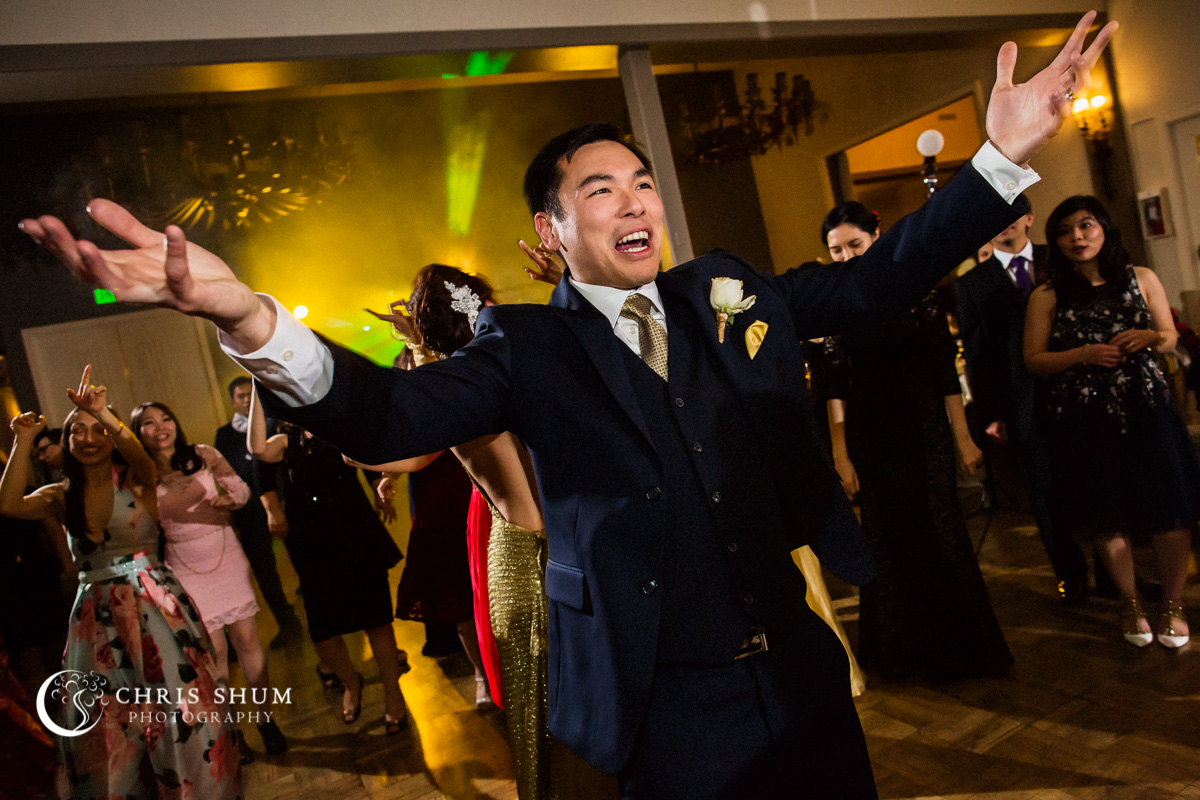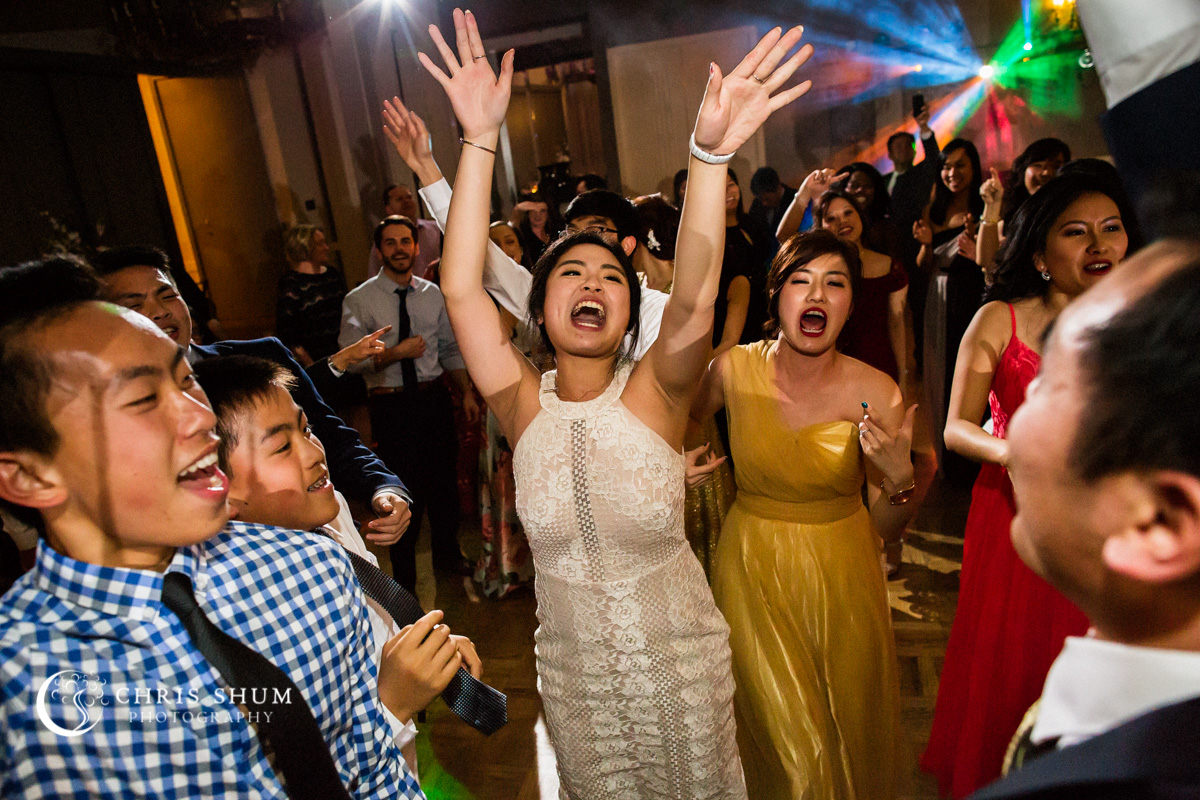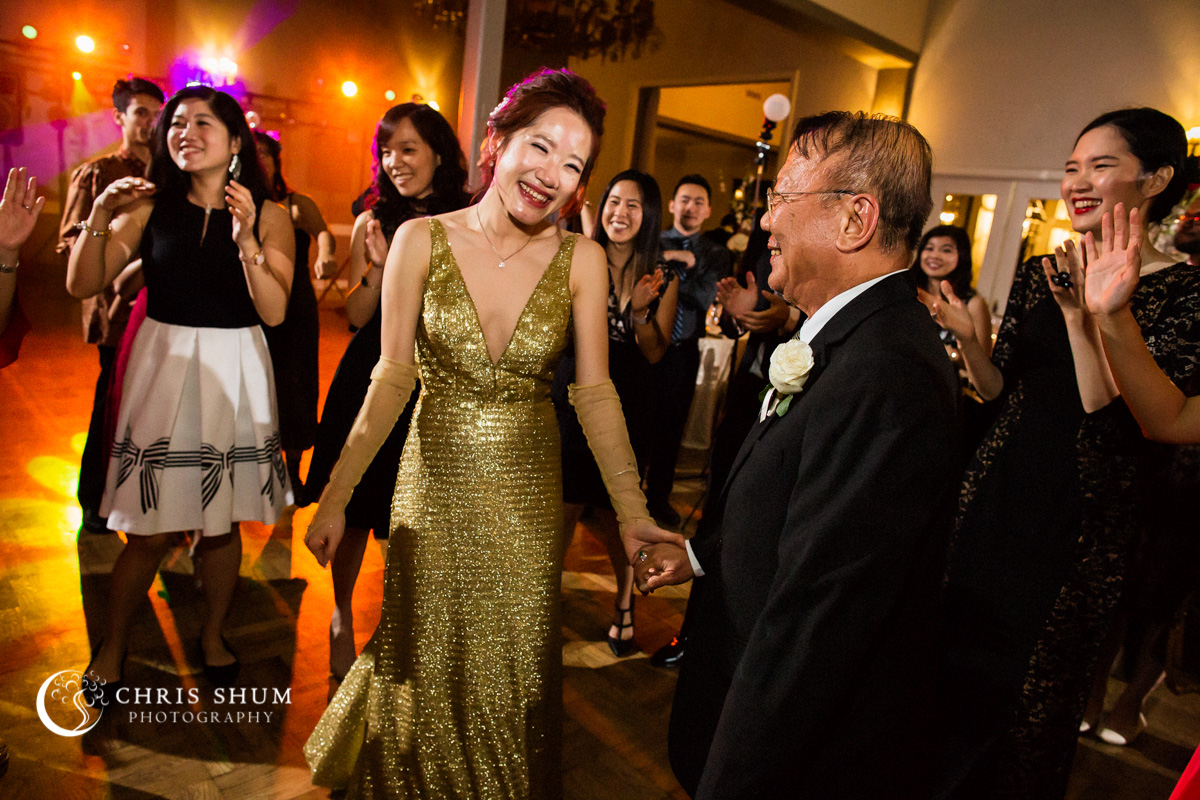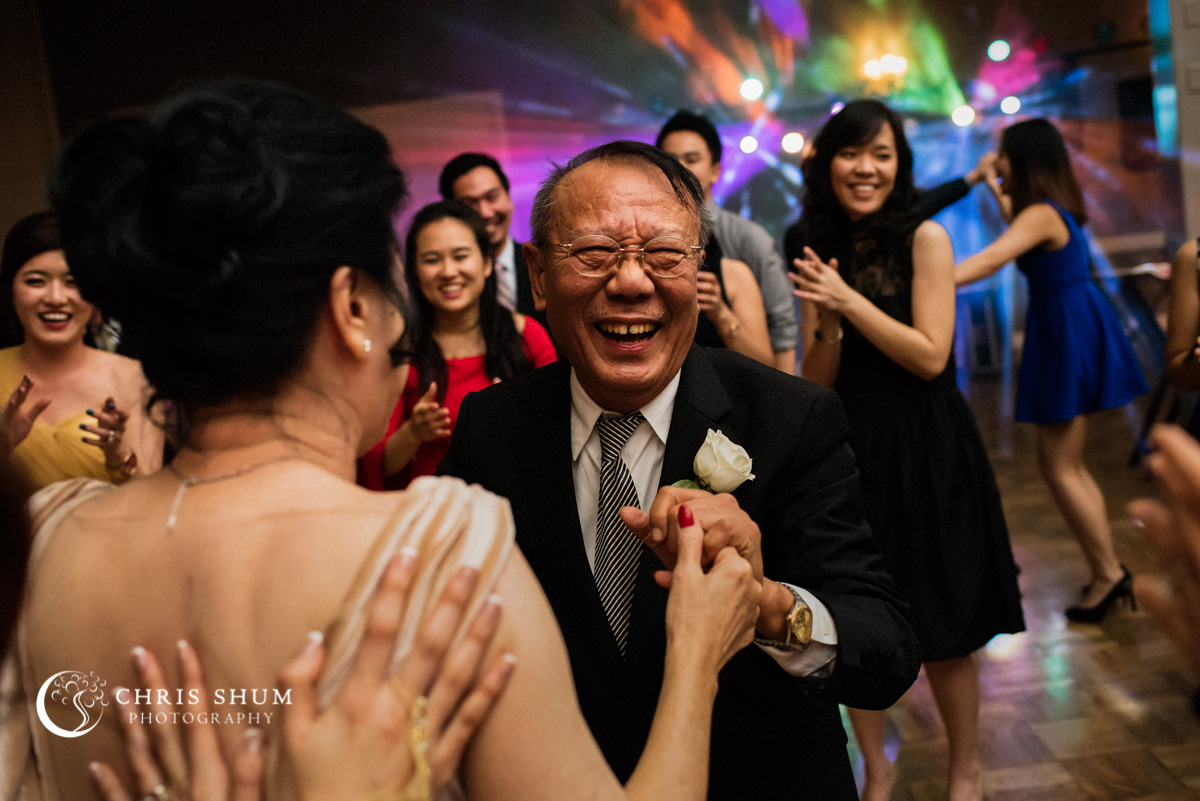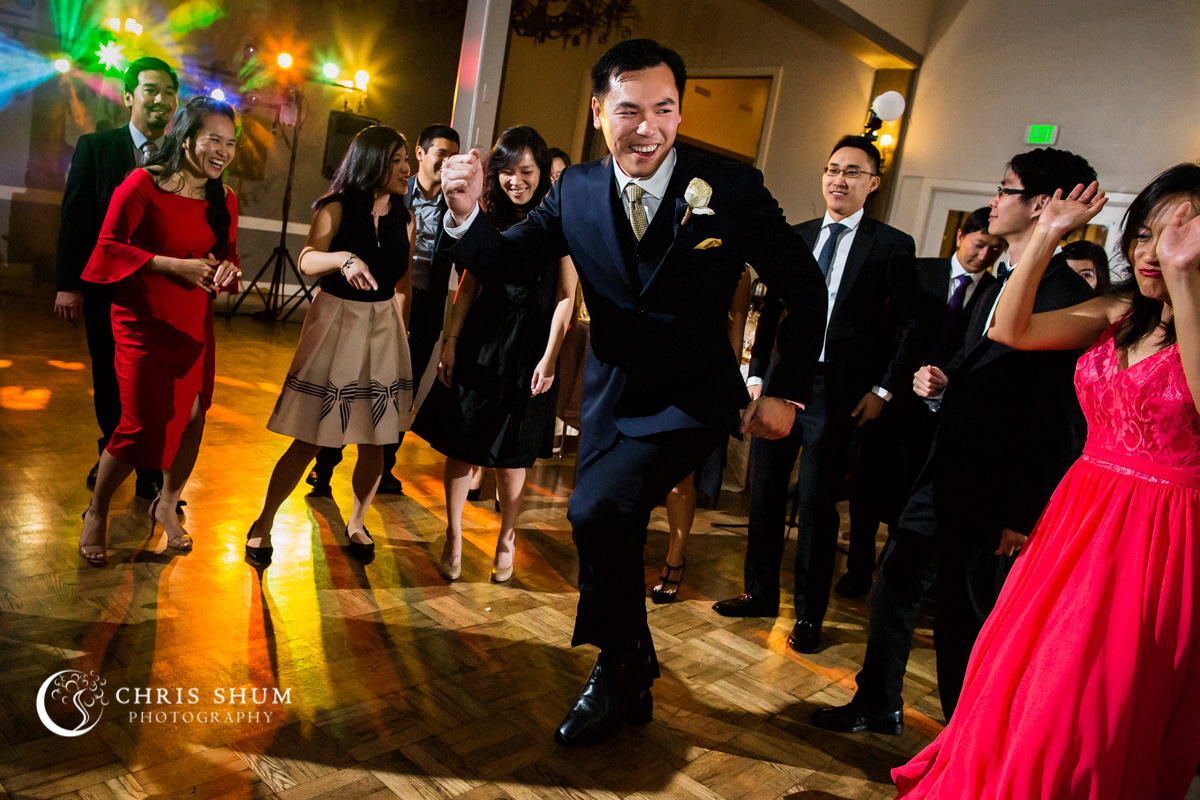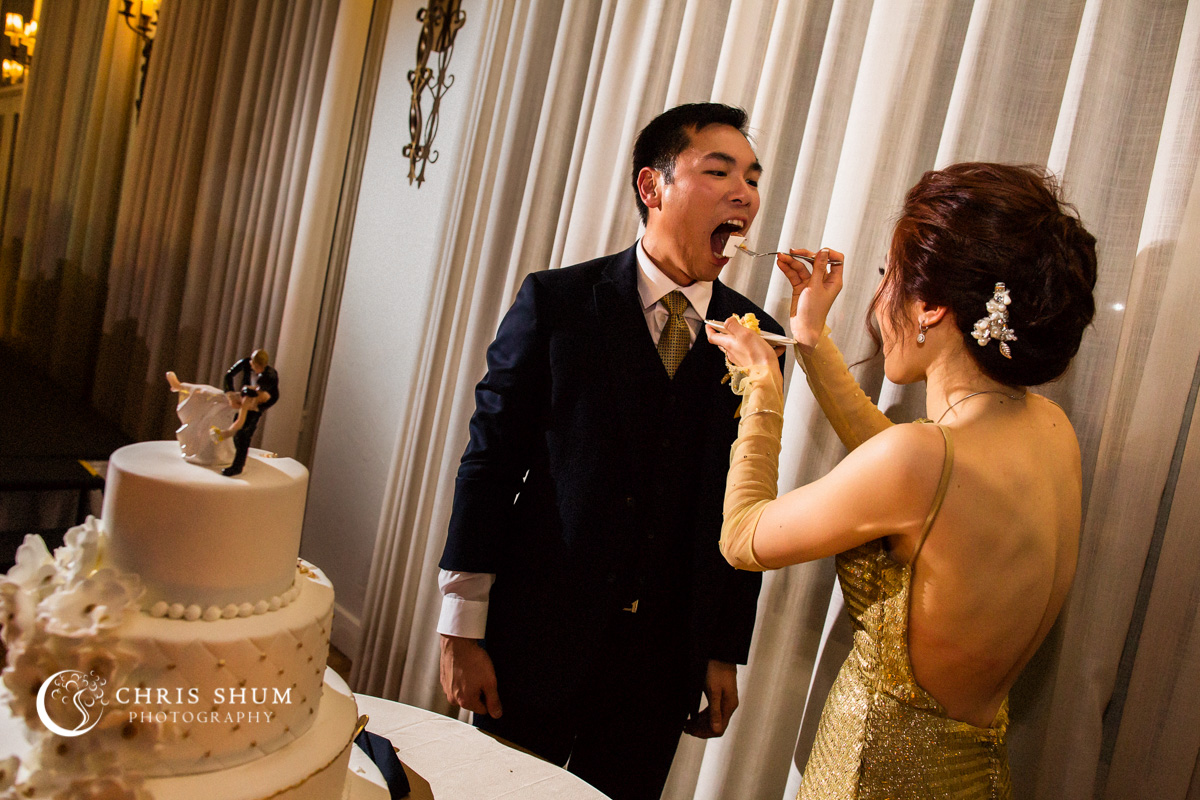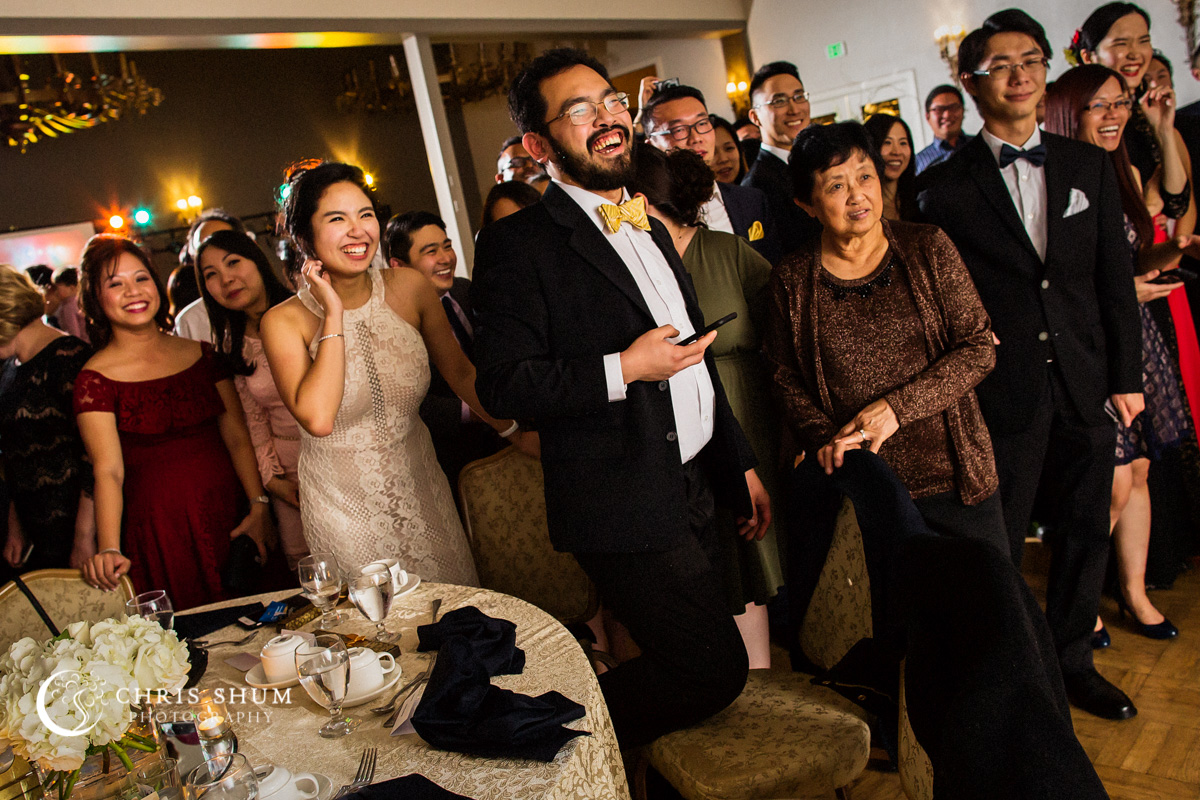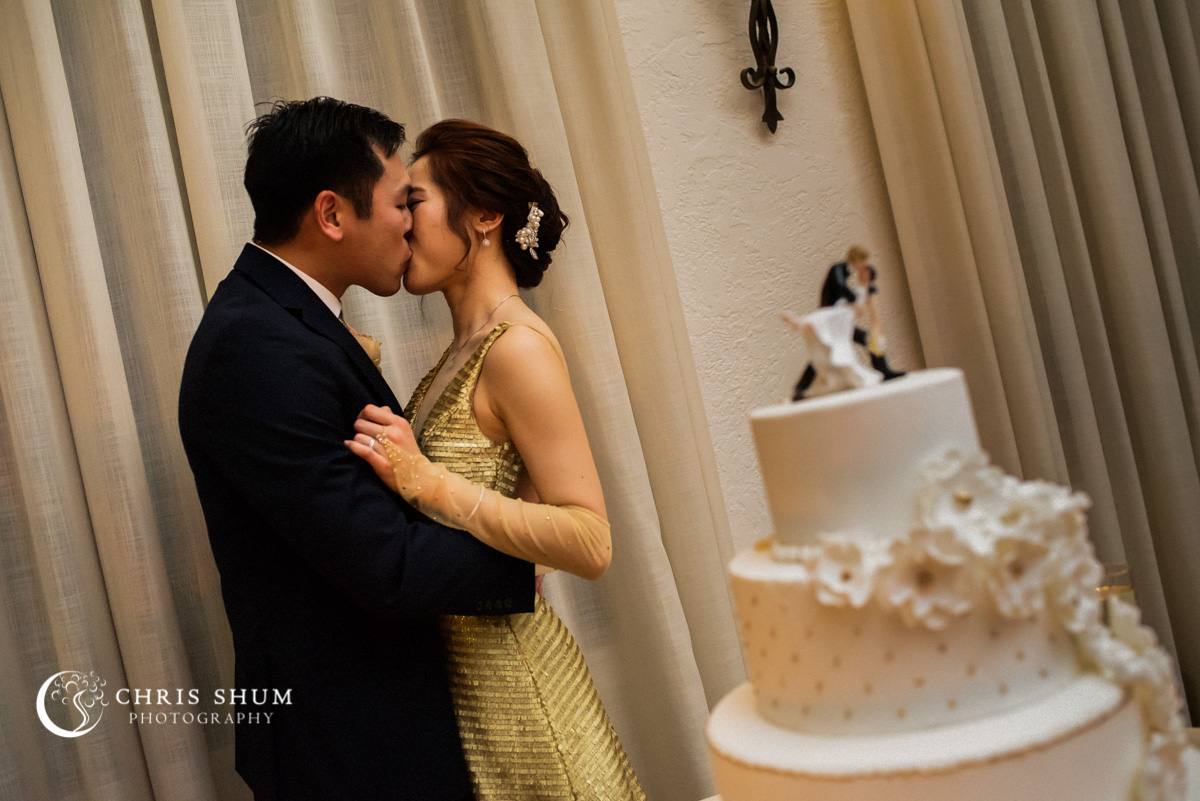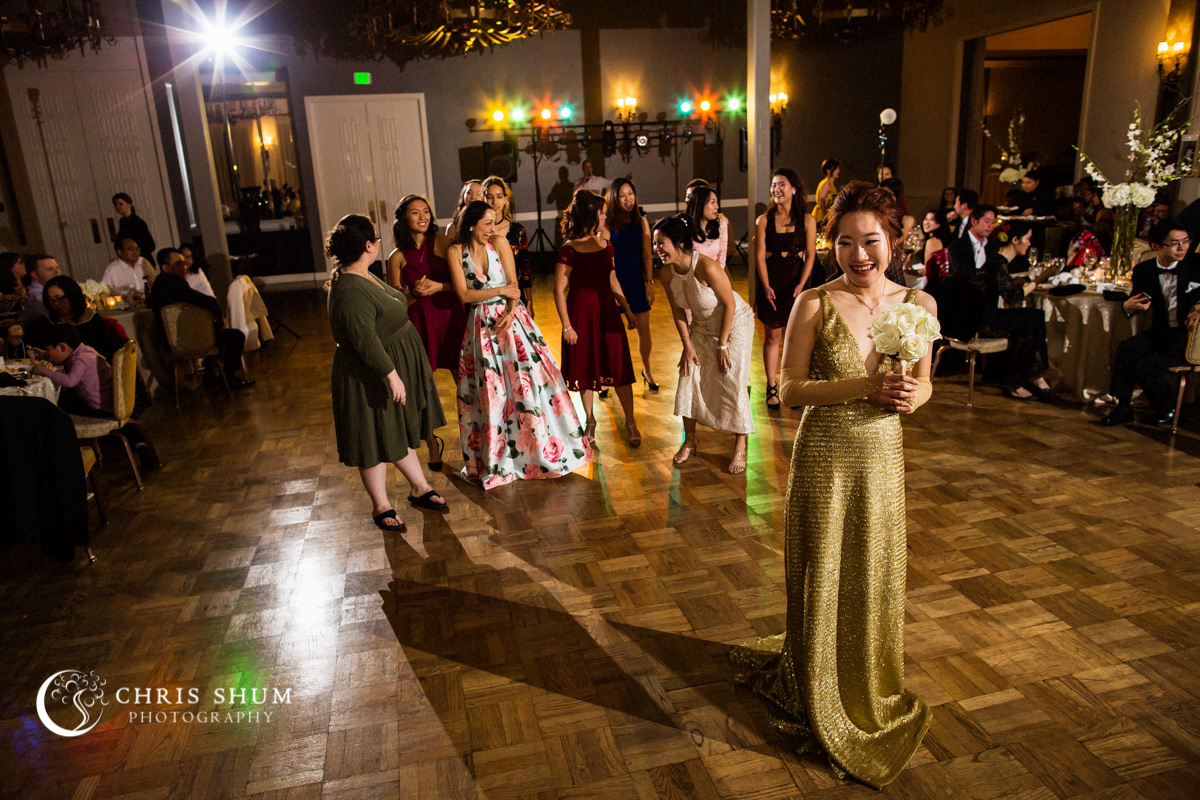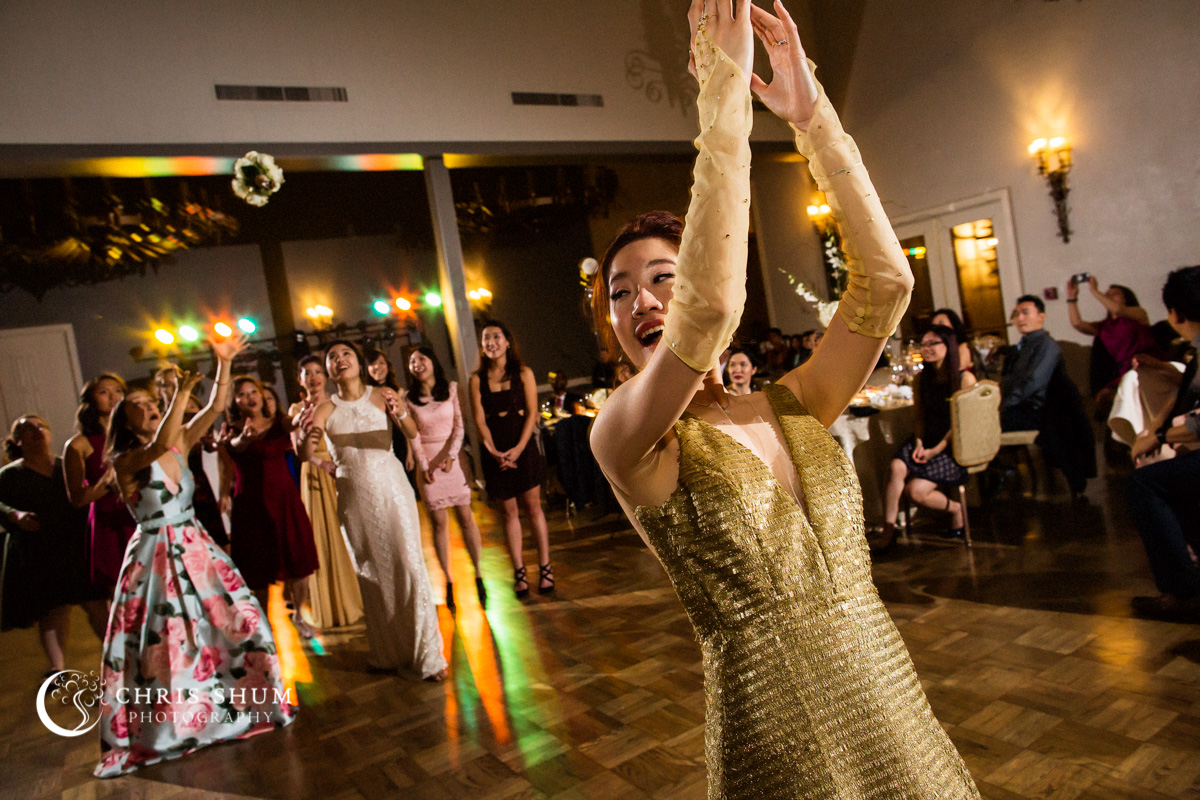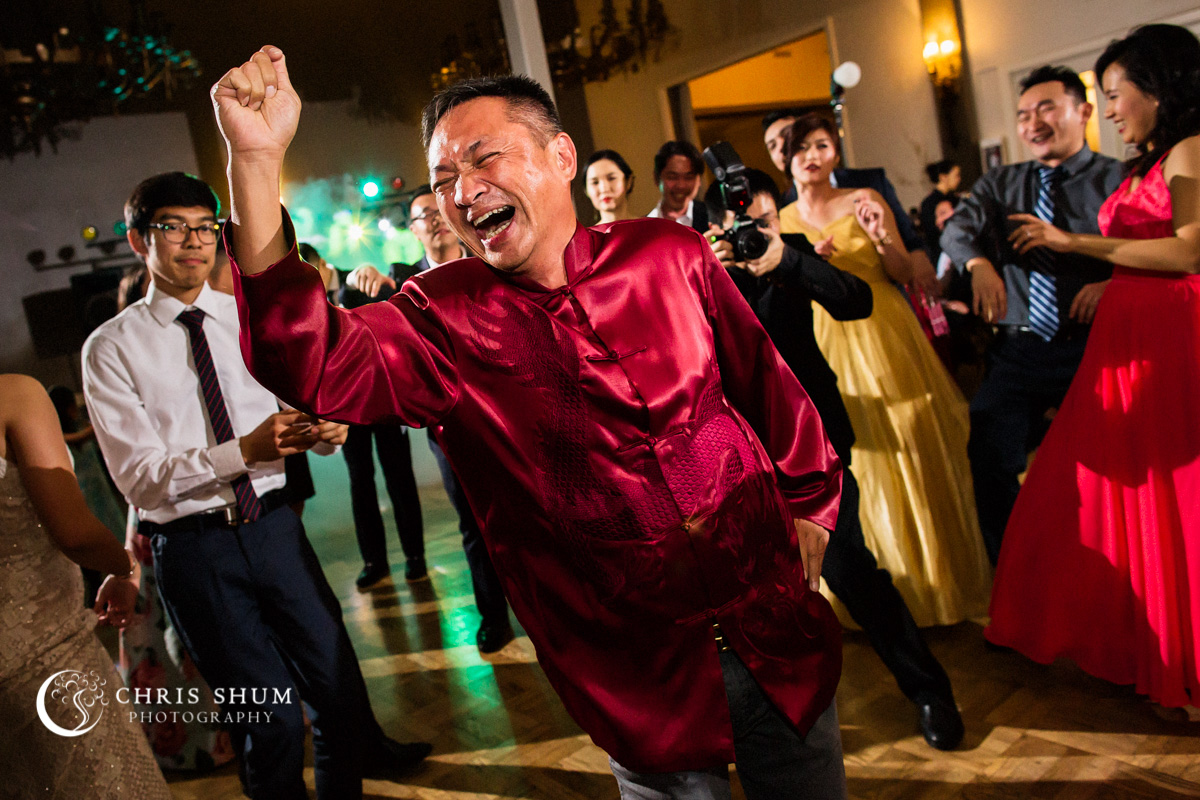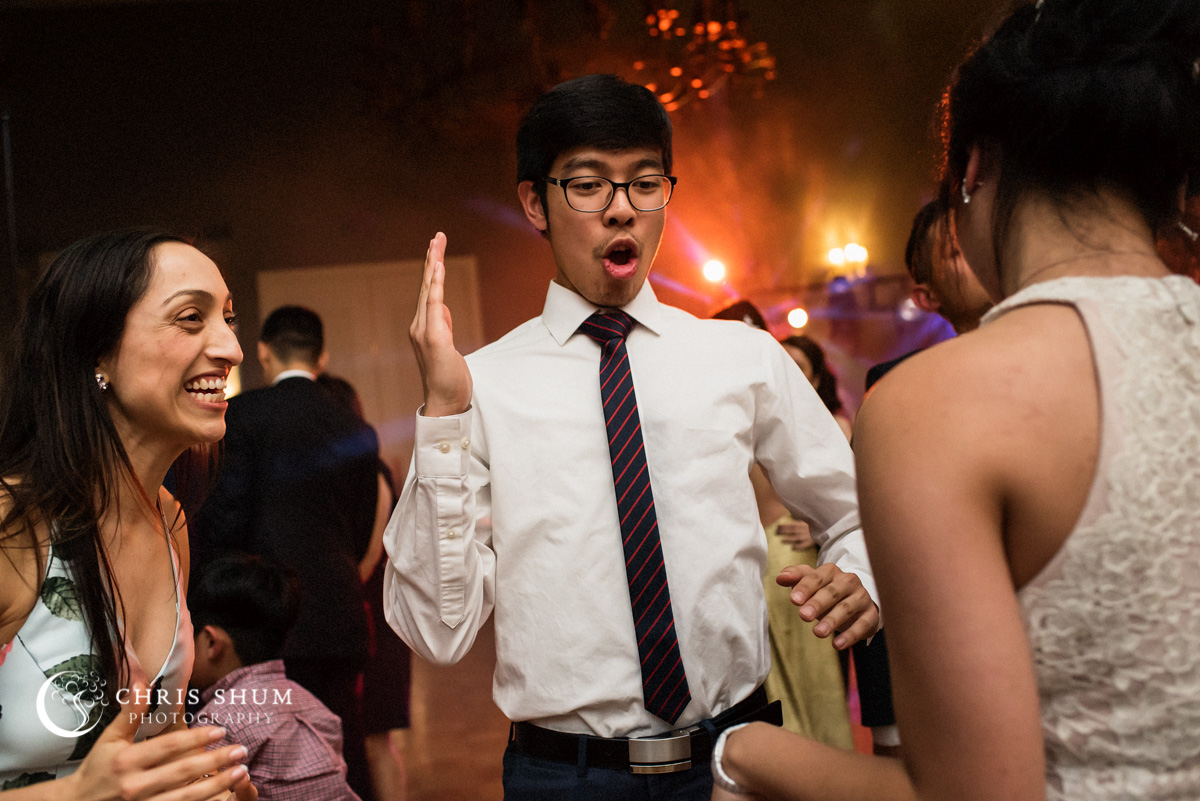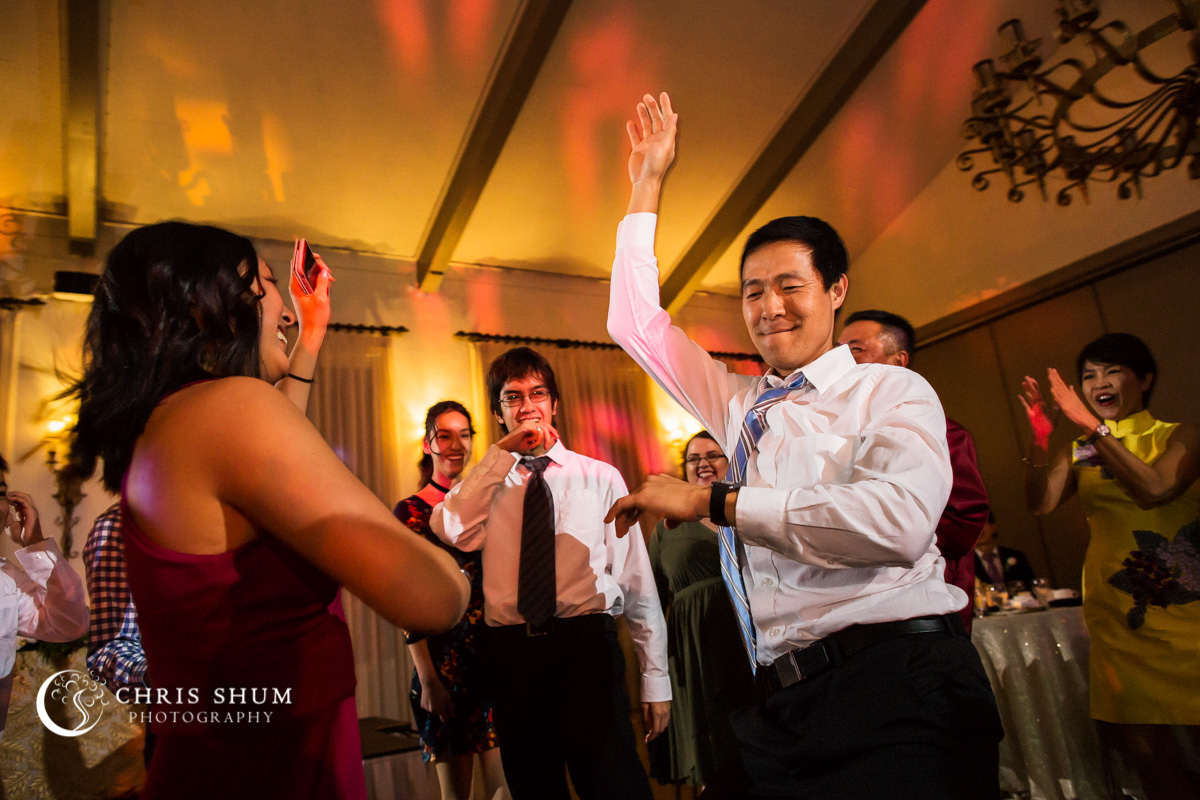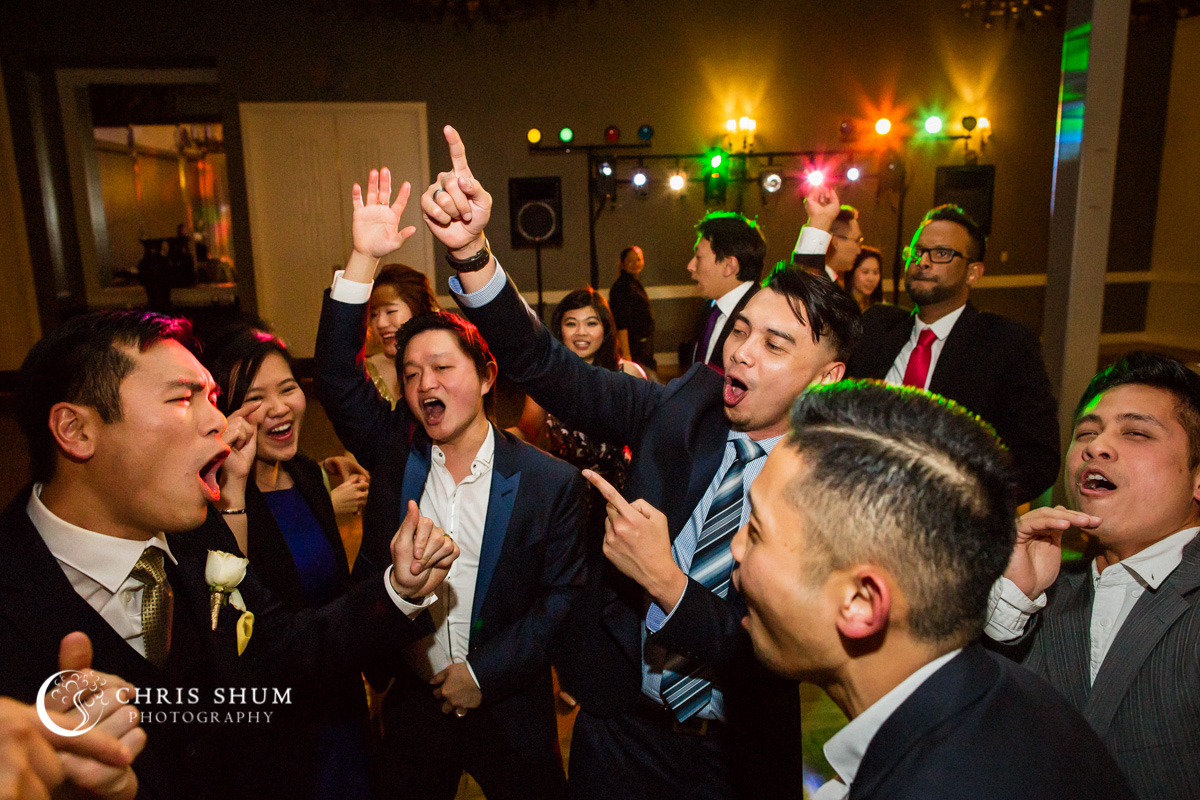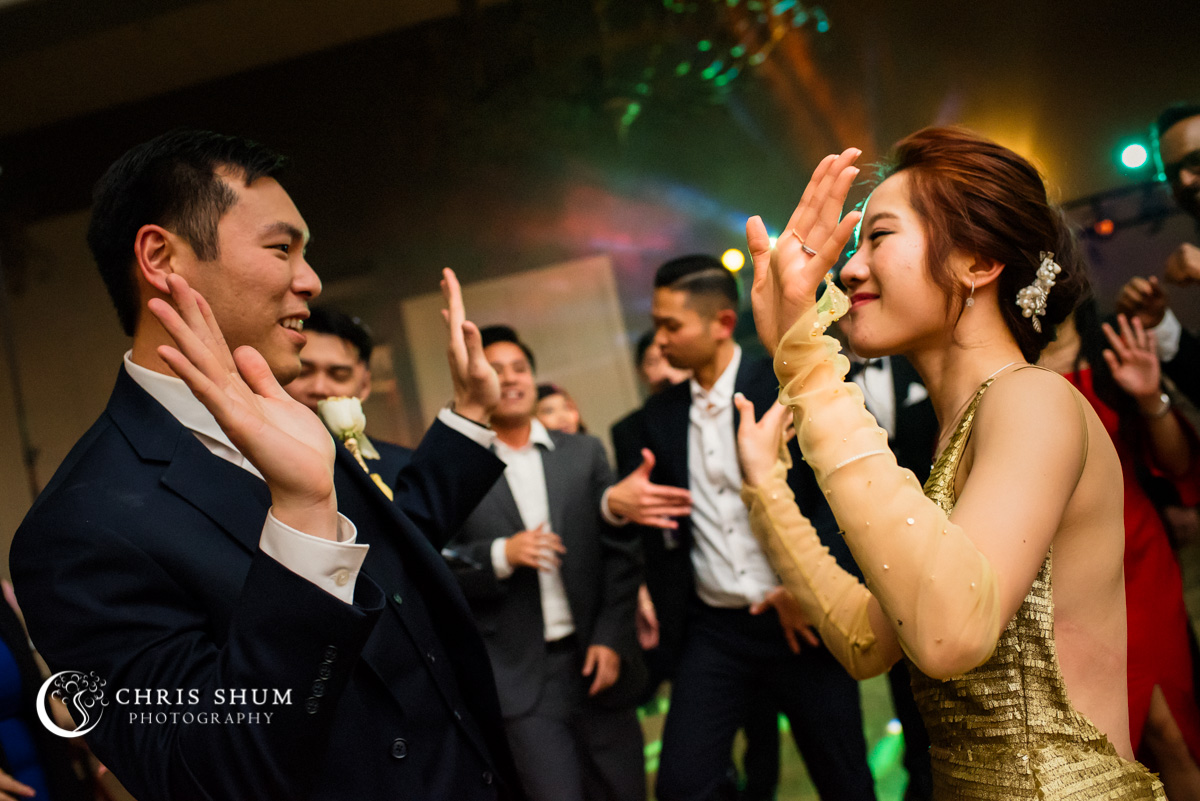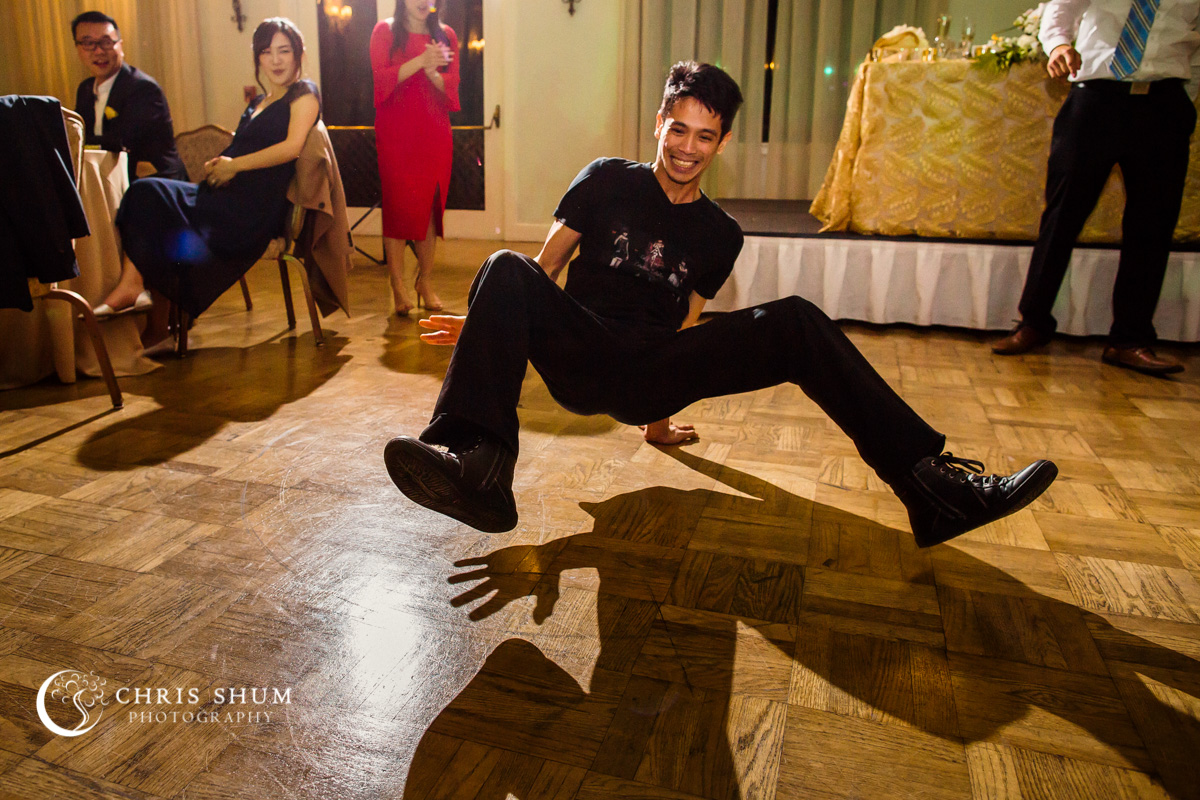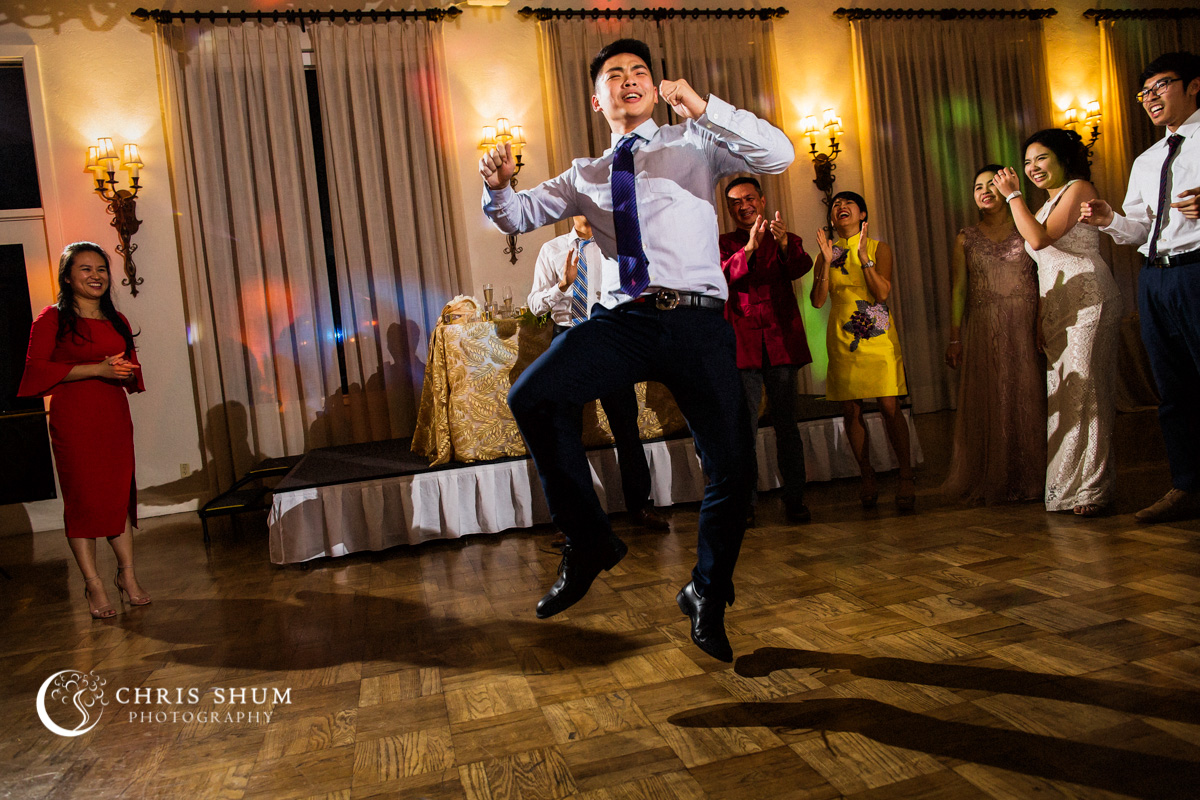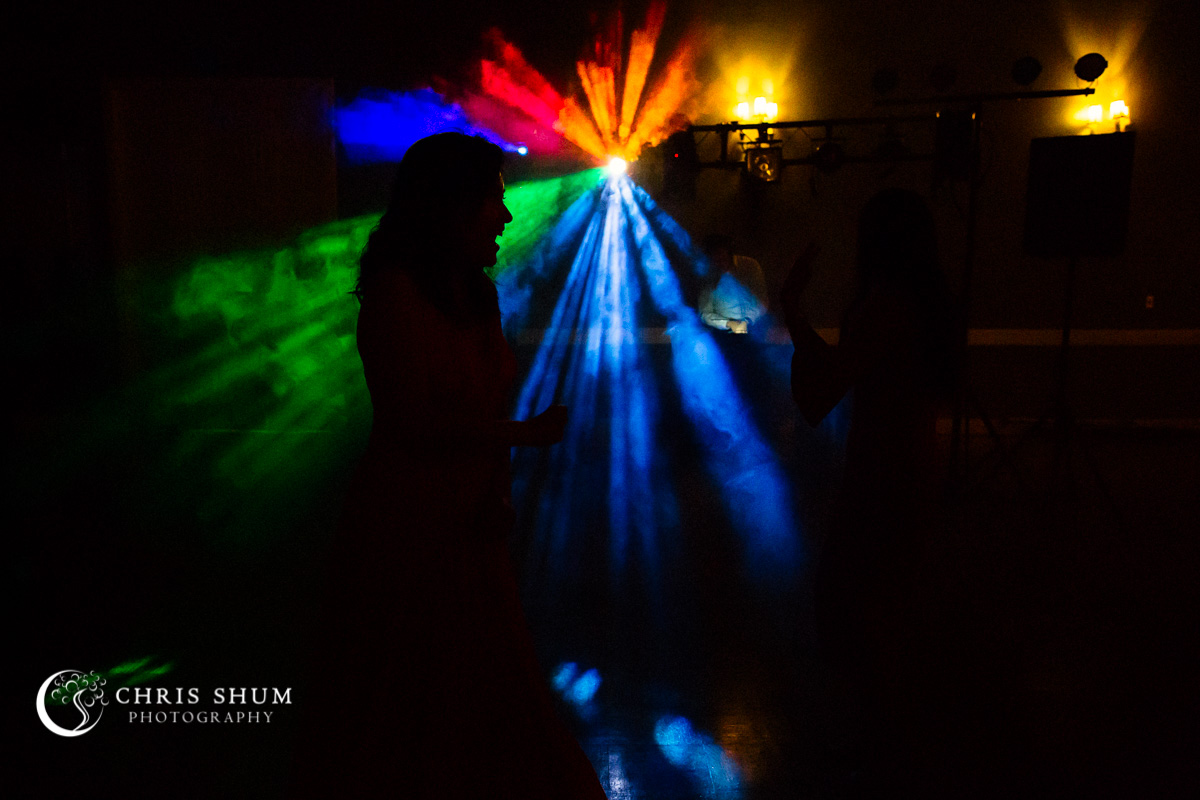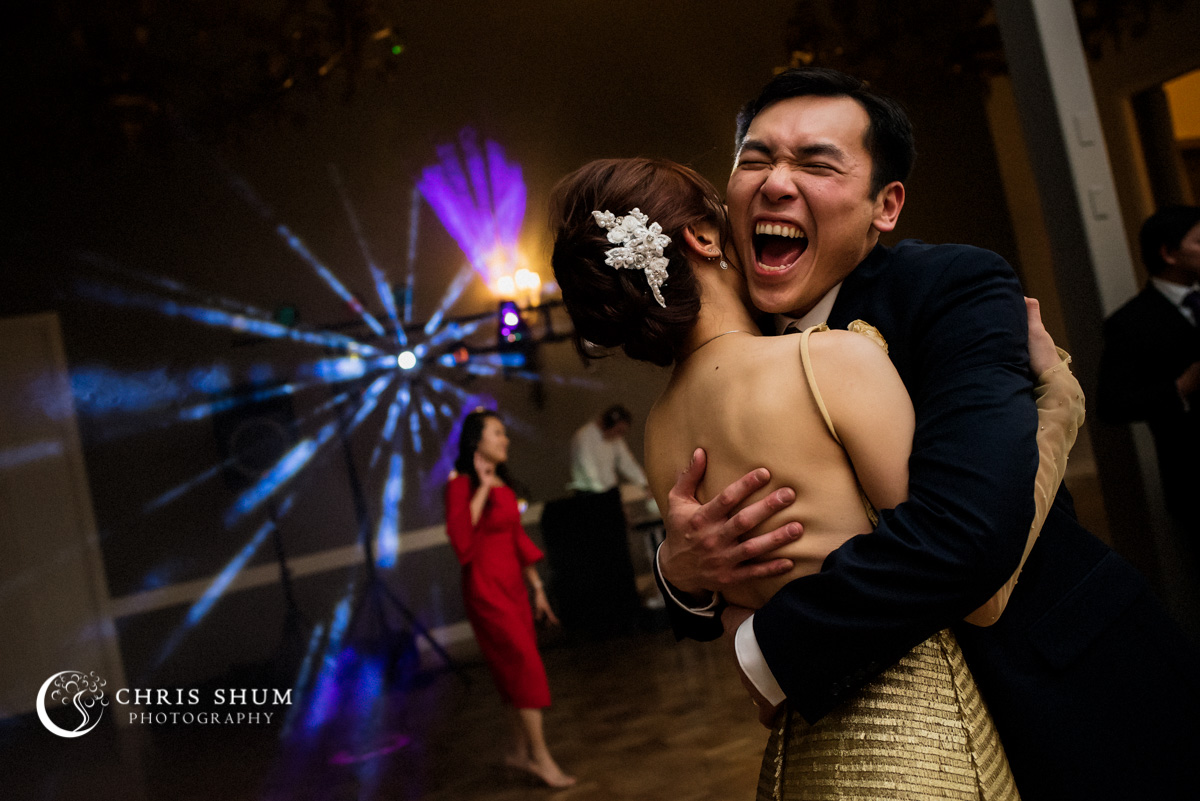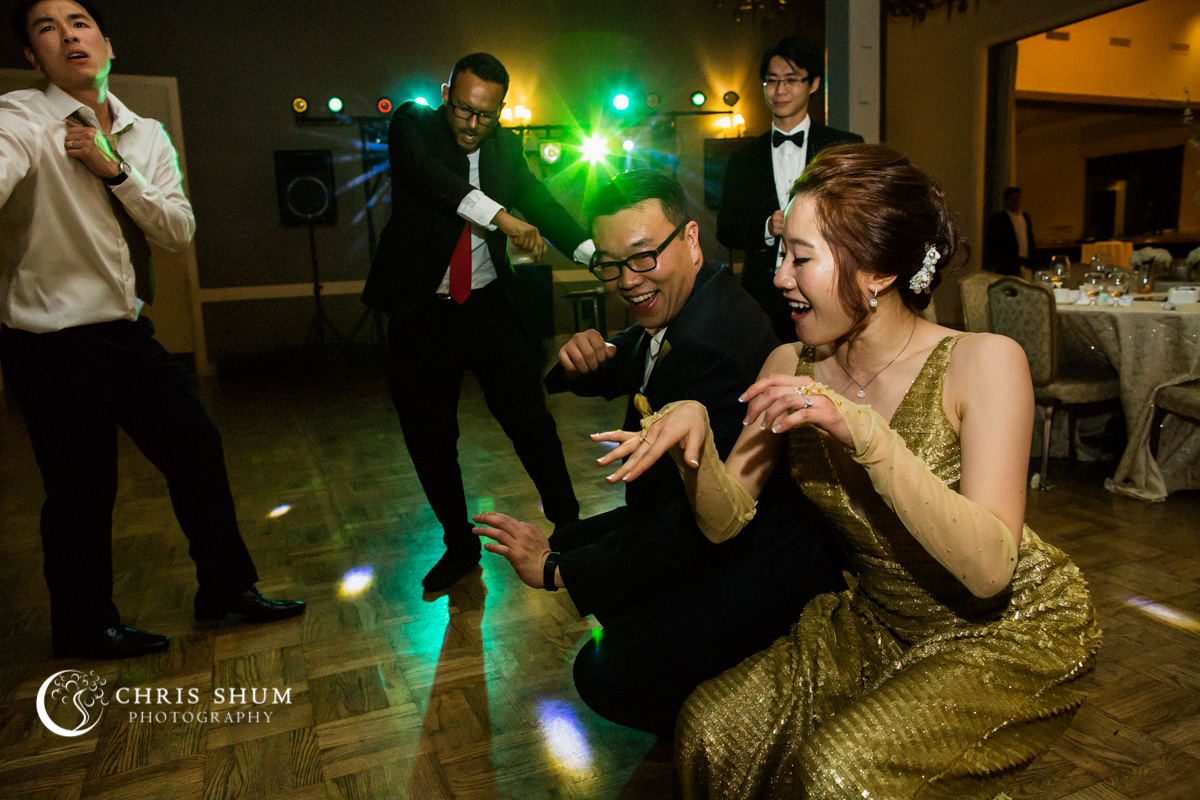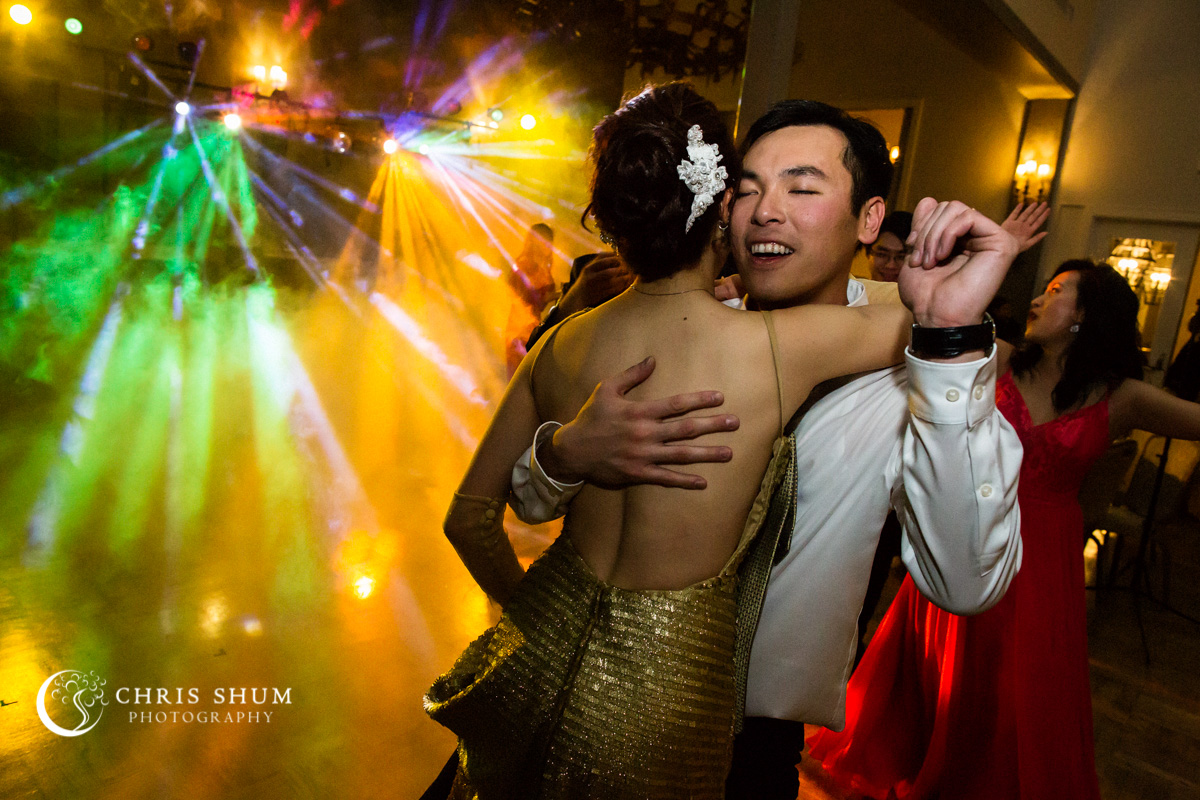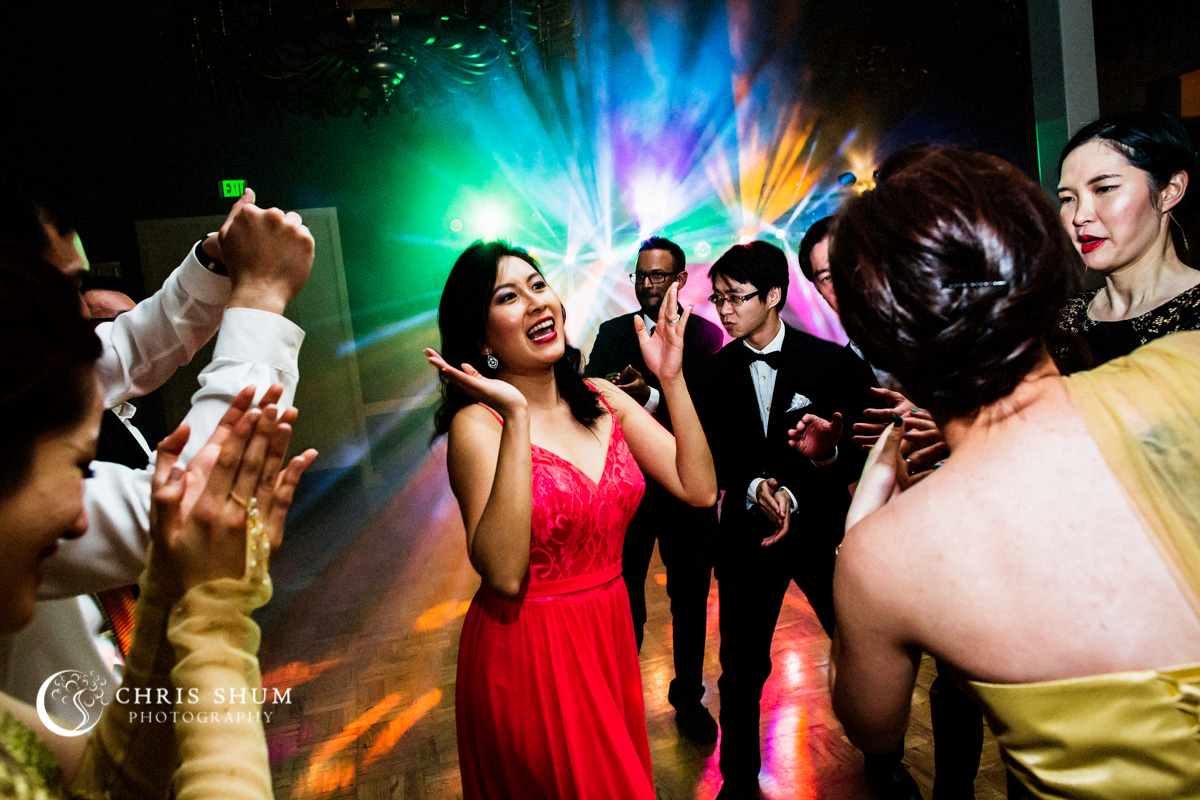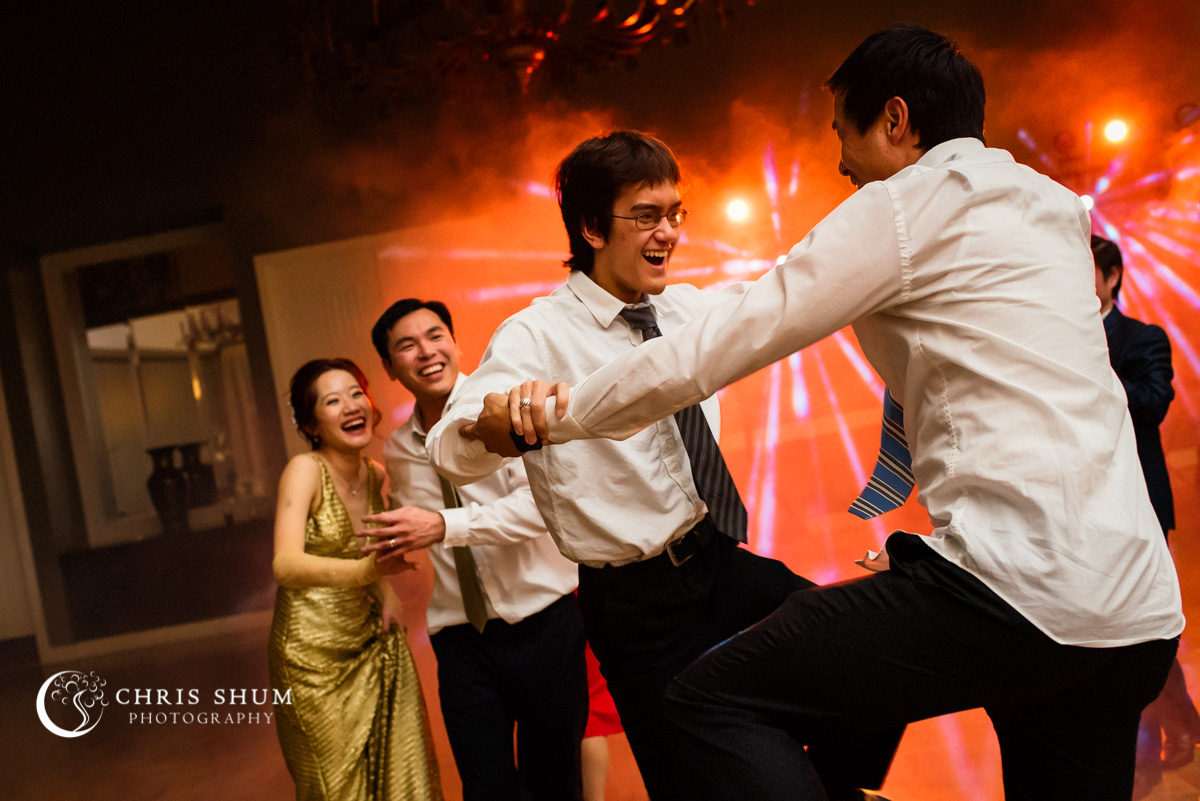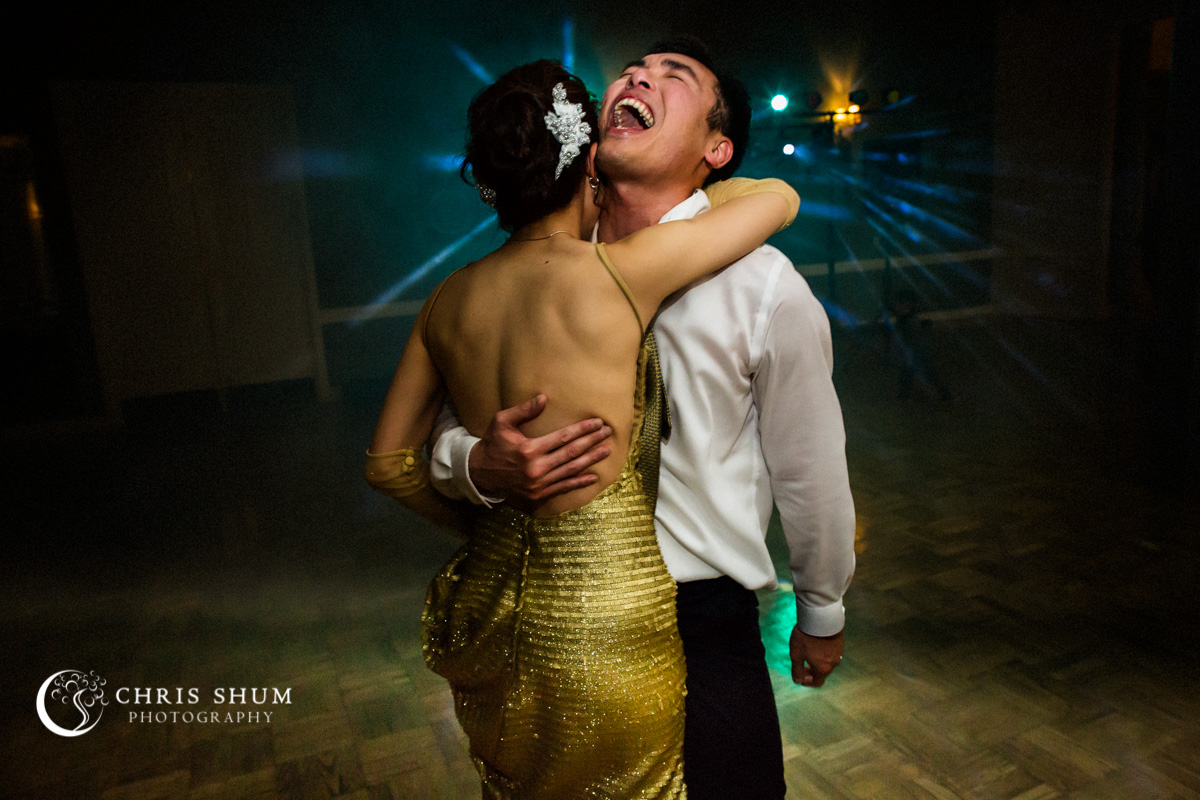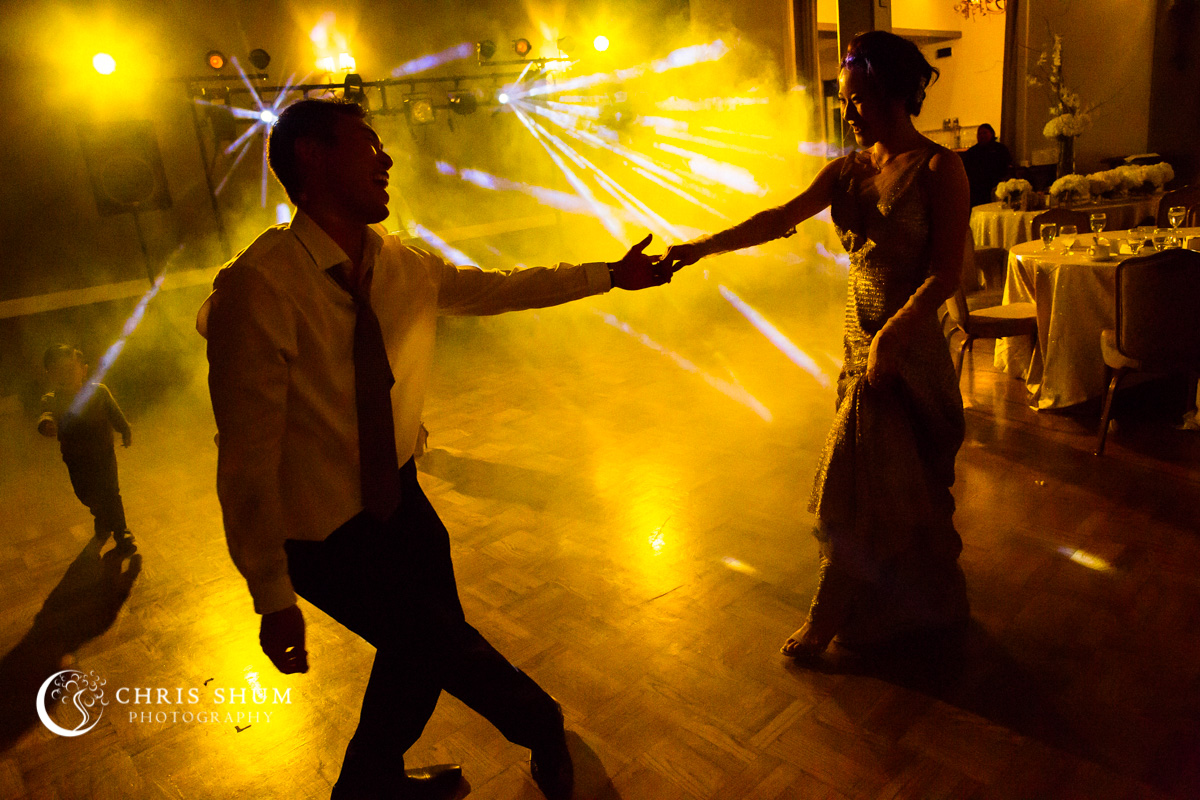 Ceremony at: St. Roberts Catholic Church, San Bruno
Reception at: Castlewood Country Club
Hair and Makeup: Selina's Bridal Shop
DJ: BIG FUN Disc Jockeys