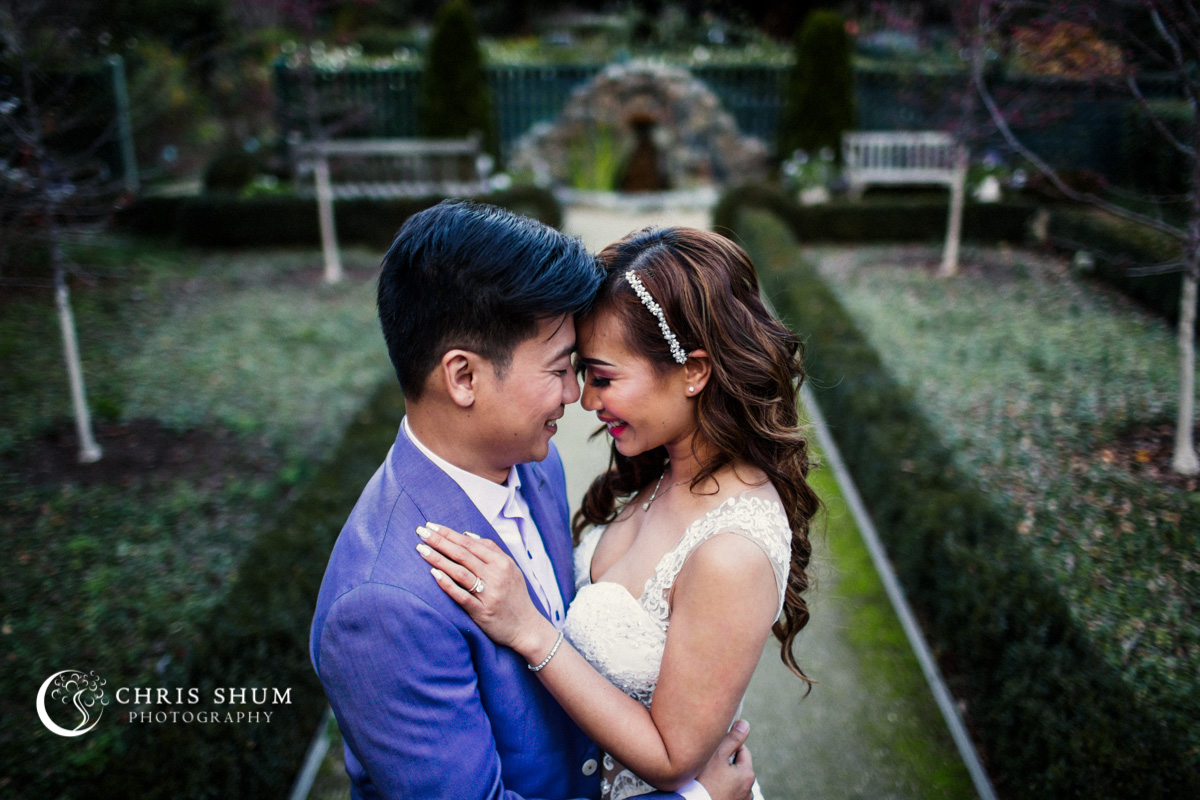 On Minh and Hieu's wedding day, they started off celebrating their Vietnamese heritage with the traditional Vietnamese wedding ceremony at both of their parents' houses. Dressed in the vibrant traditional Vietnamese wedding attire with a golden yellow dragon and with a load of gifts, the happy Groom led the bridal procession to the Bride's parents' house to present the gifts and get permission to take the bride. The couple then went up to the Vietnamese altar and began the Tea and Candle ceremony. It's a tradition to honor the ancestors and relatives, and properly introduce both families. After the rituals, the lovely couple and the bridal party switched from the traditional Vietnamese bright colors to western style. They stopped by the lovely Elizabeth Gamble Garden before heading out to the reception venue, Palo Alto JCC. The gorgeous couple was exceptionally sweet and their smiles warmed up the cold weather!
The wedding venue was beautifully decorated with the romantic champagne color to celebrate the couple's union. After the toasts and dinner, the couple went around to each table to greet their guests and the guests had their hilarious and special ways to have fun with the couple. Some of the games were really standing out! The couple was great sport, and everyone had a great time! The wedding celebration reached its height after dinner when karaoke and dancing started. All the guests enjoyed to their hearts content!

Congratulations to Minh and Hieu again and I wish them the very best in their journey together! Thanks to my talented second, Qing, for rocking this amazing wedding together again!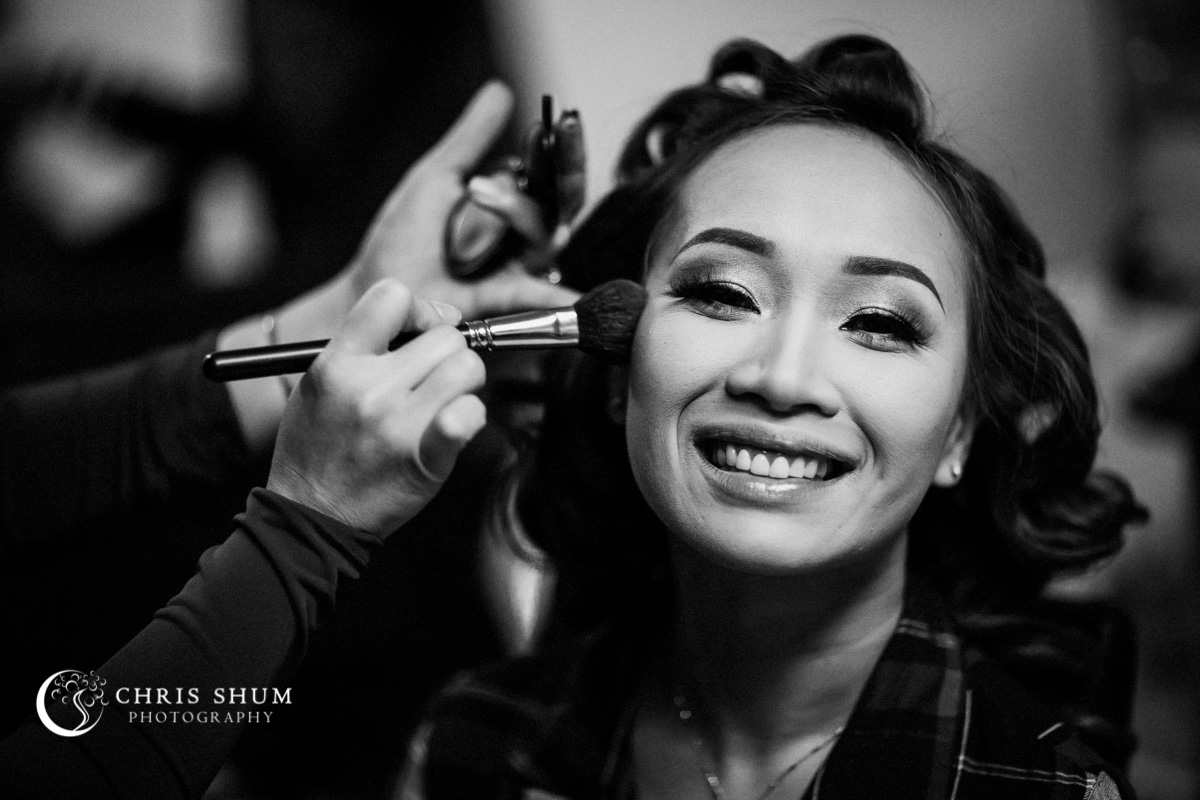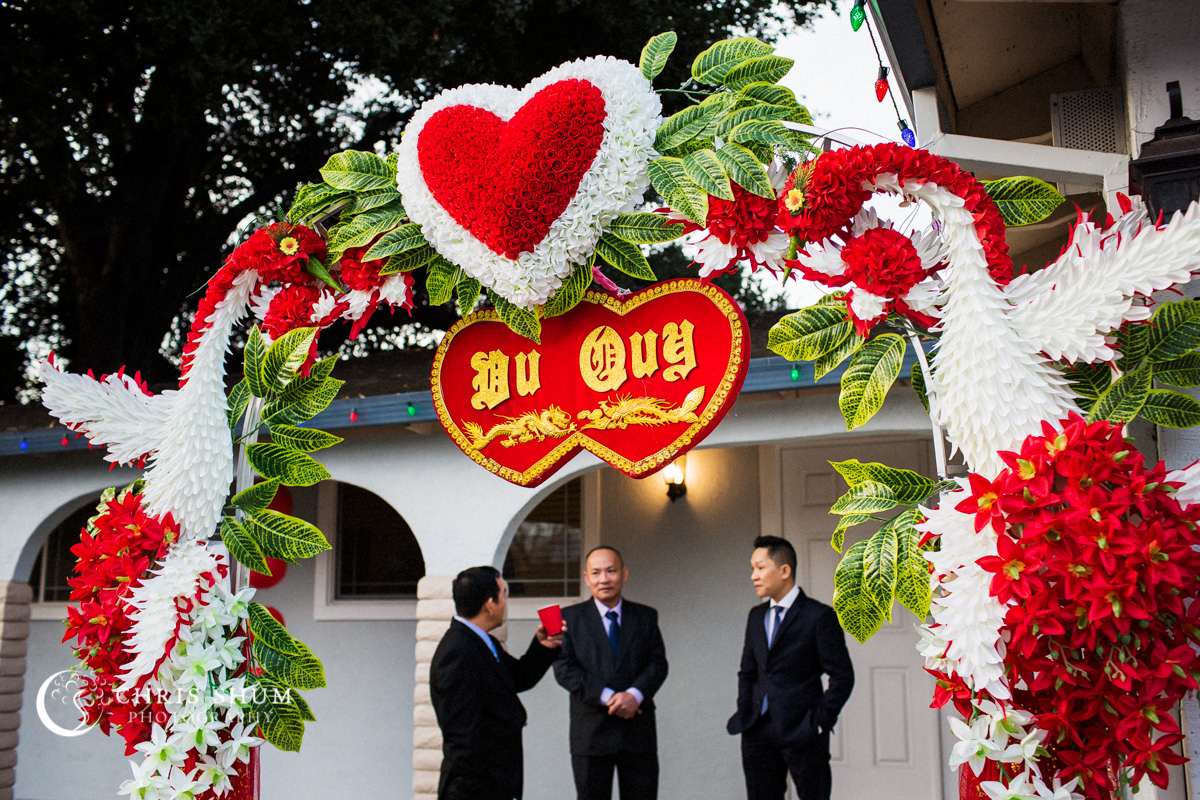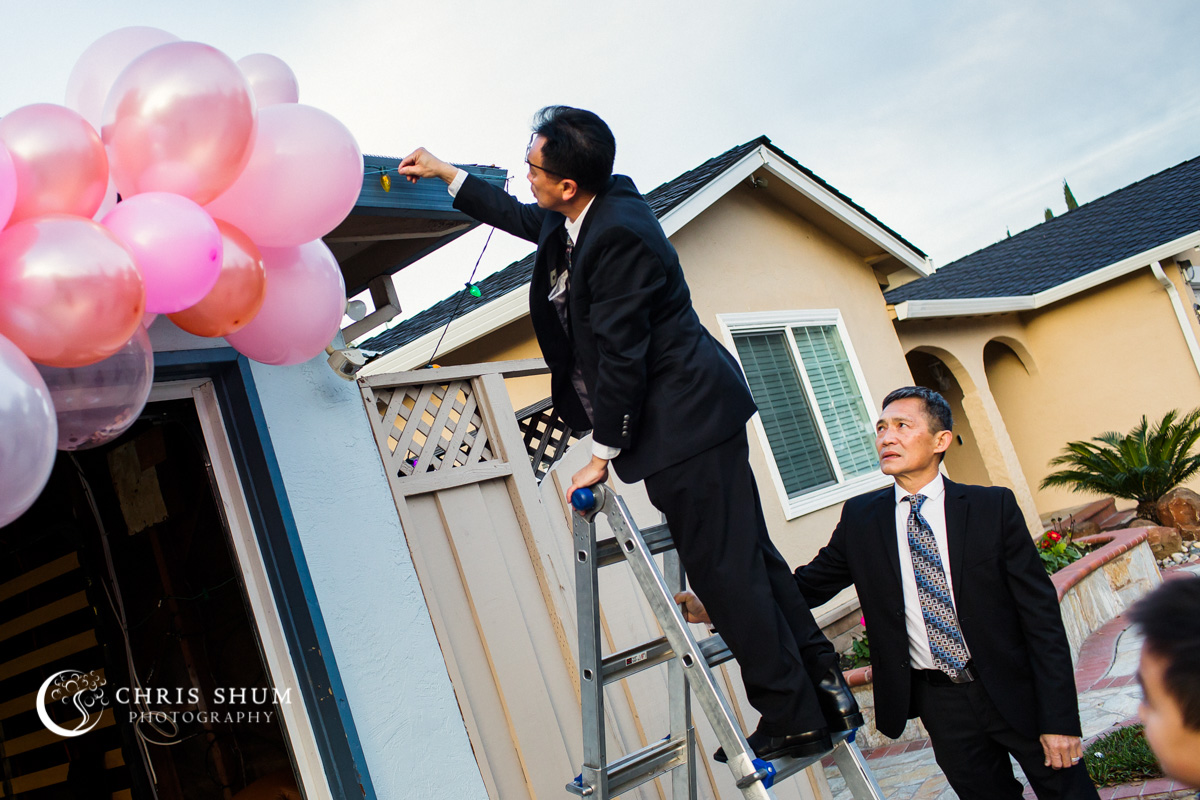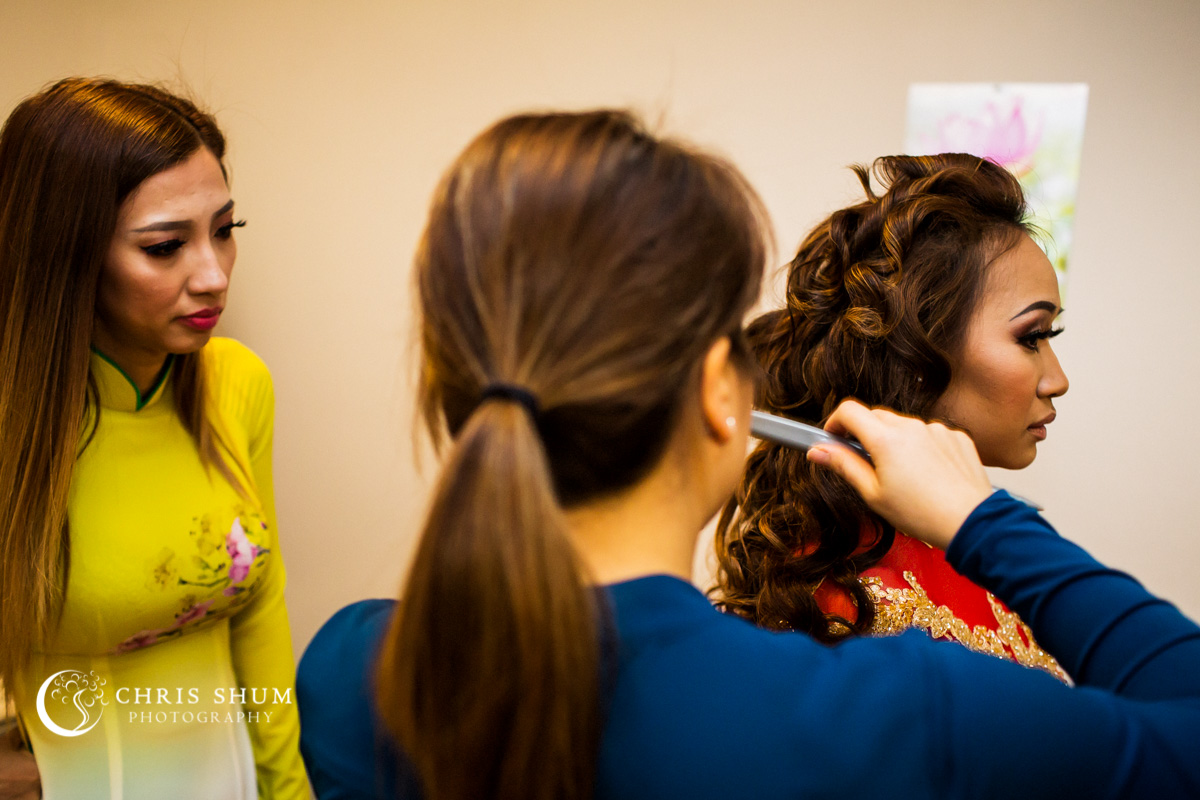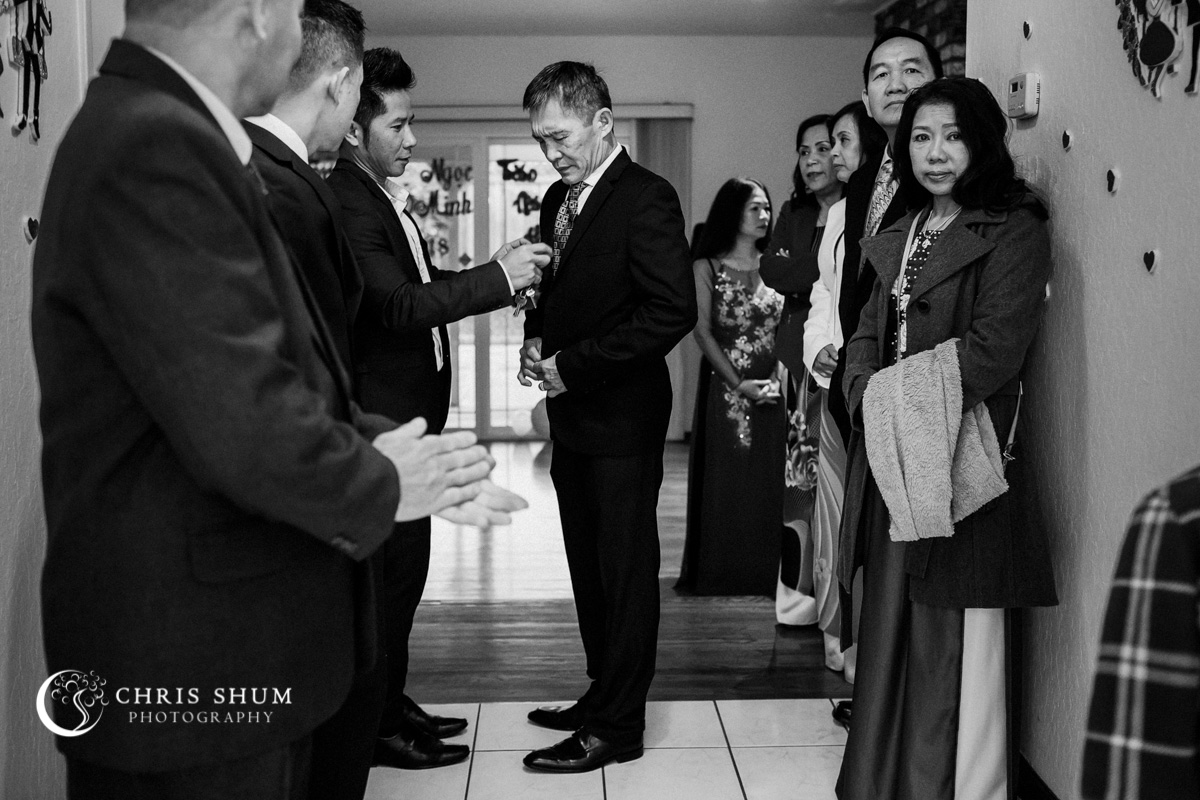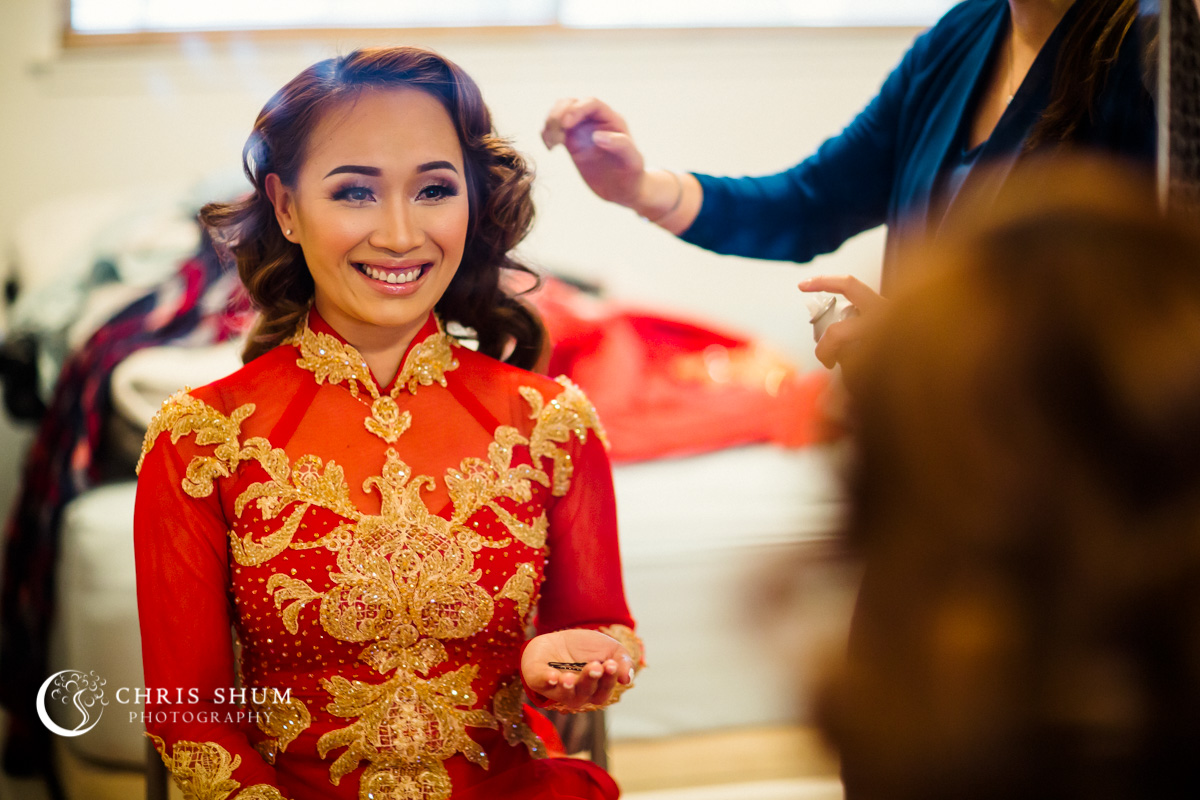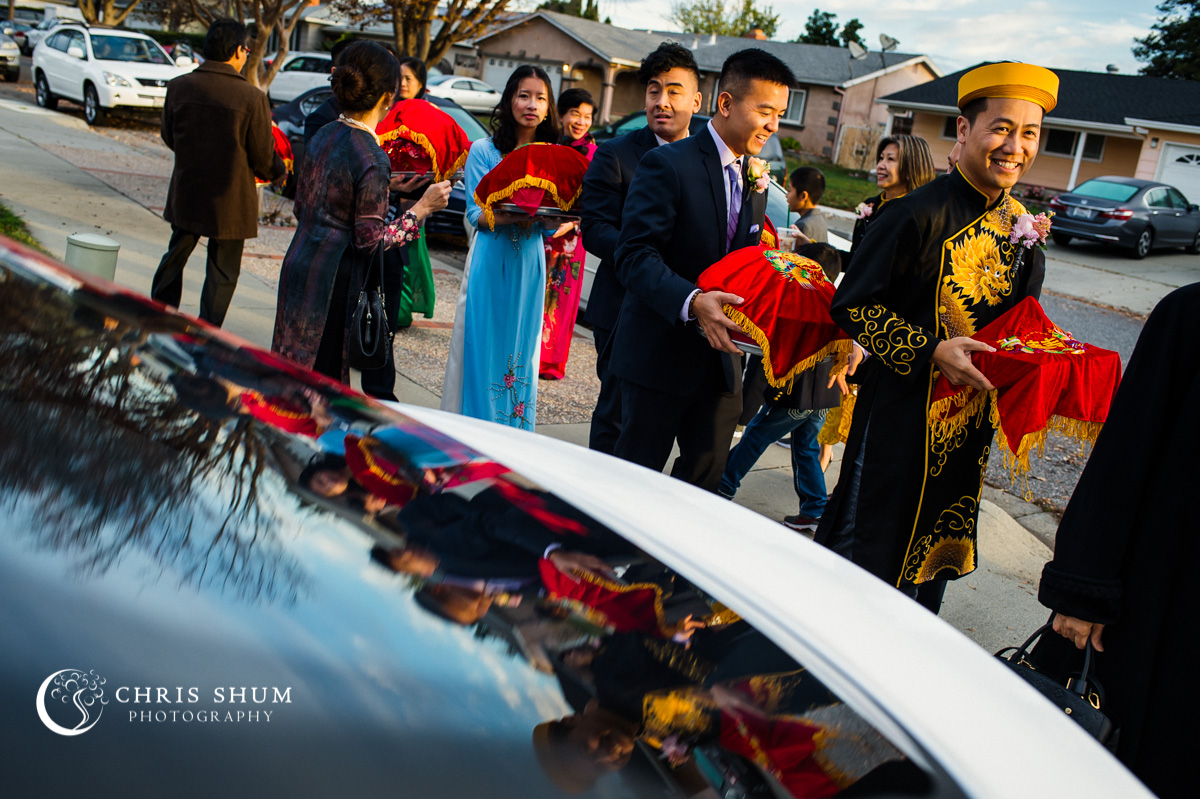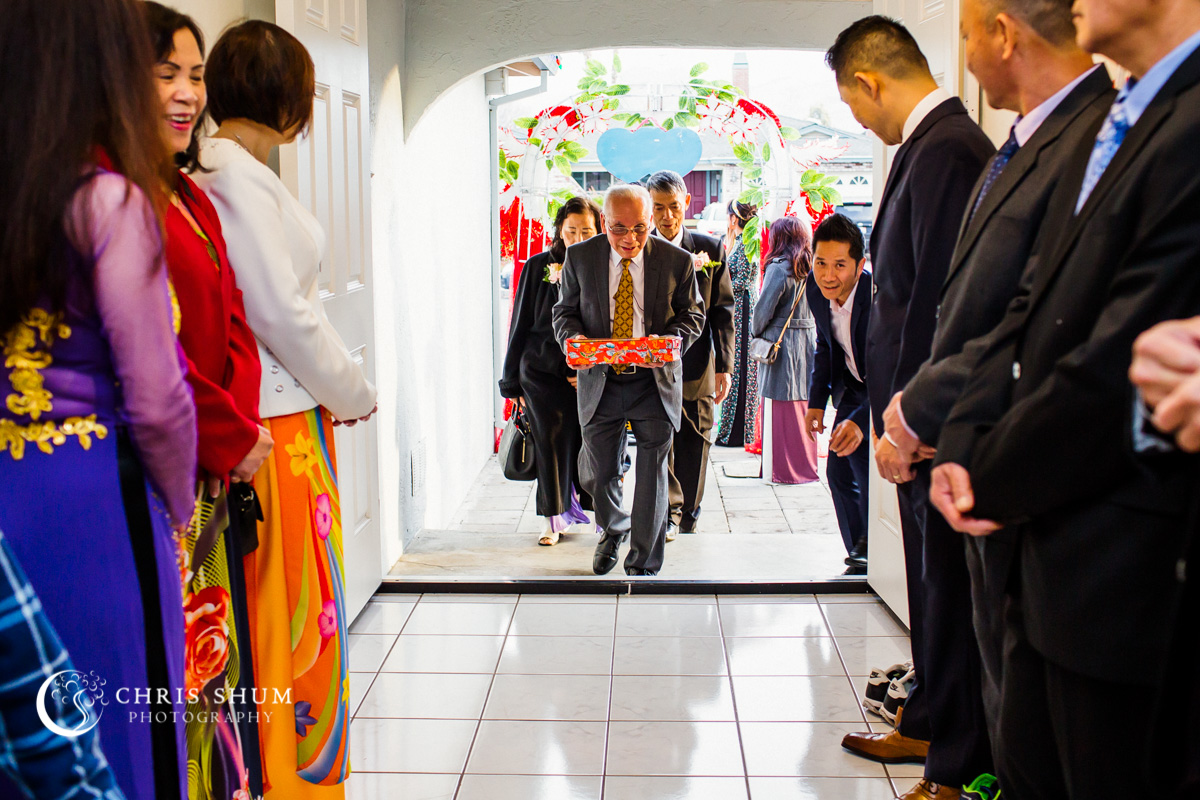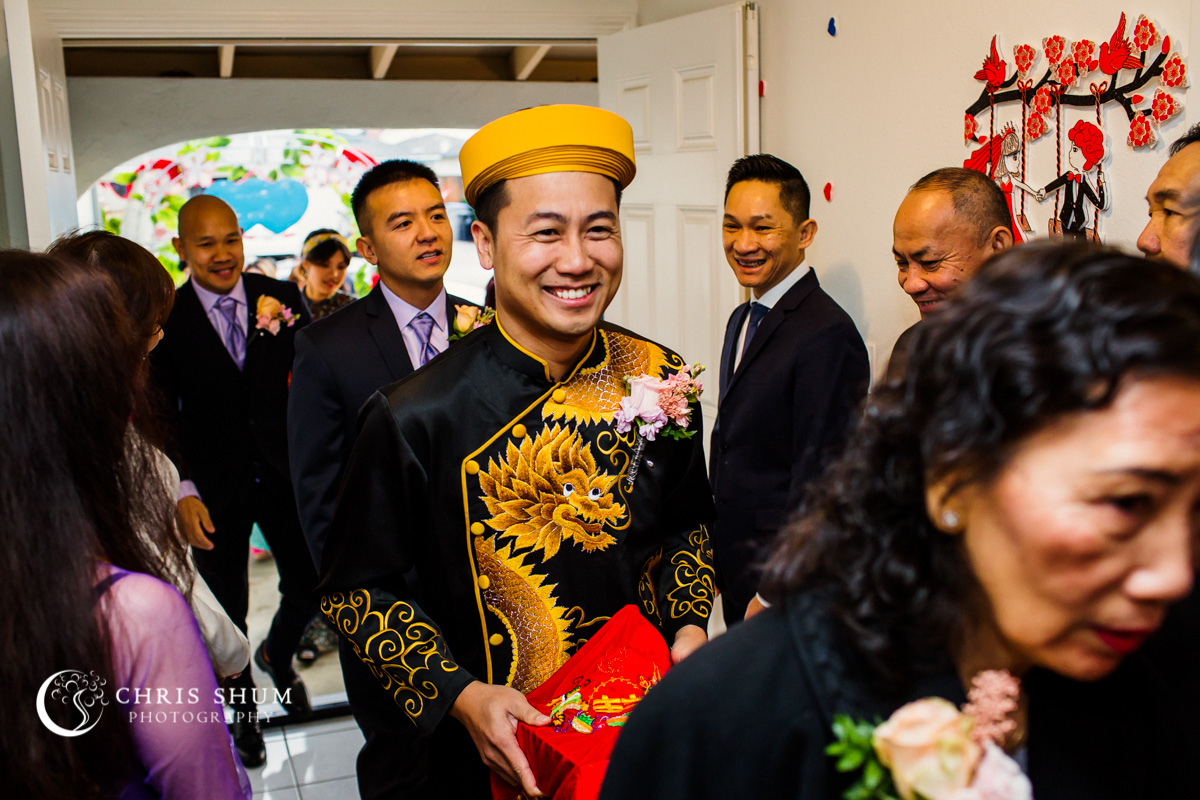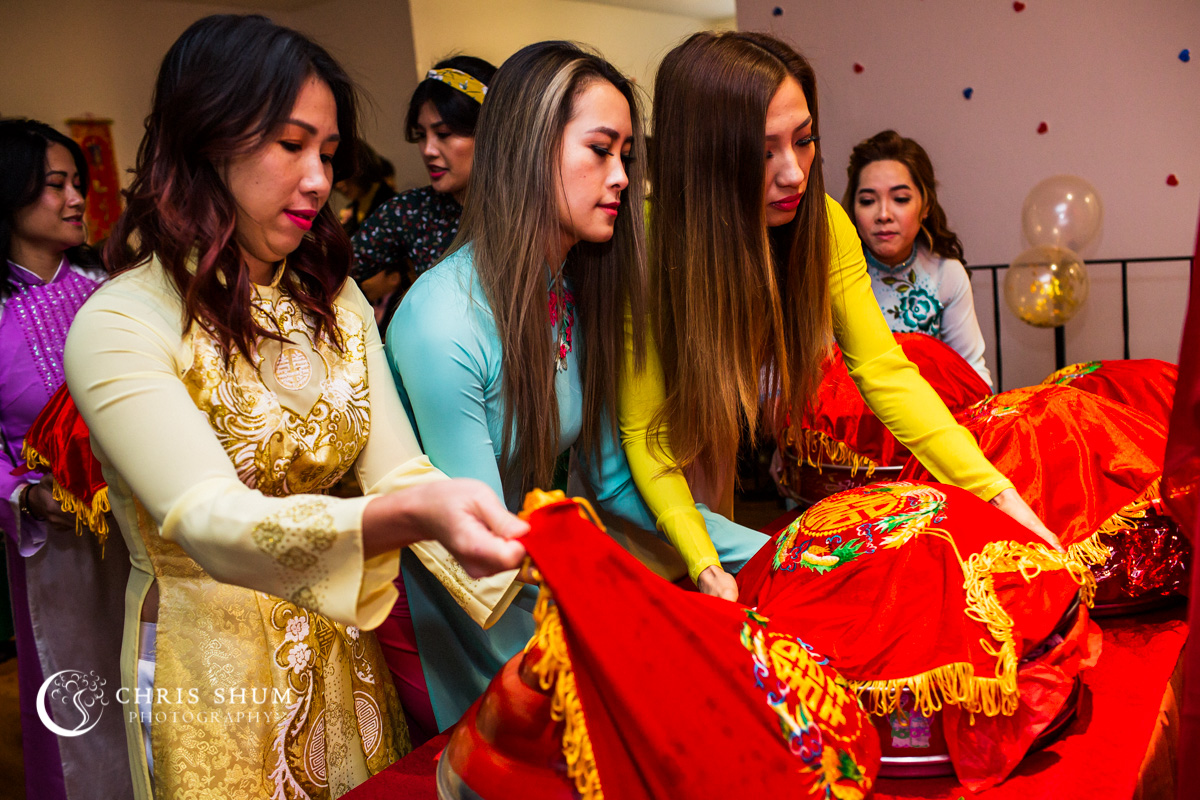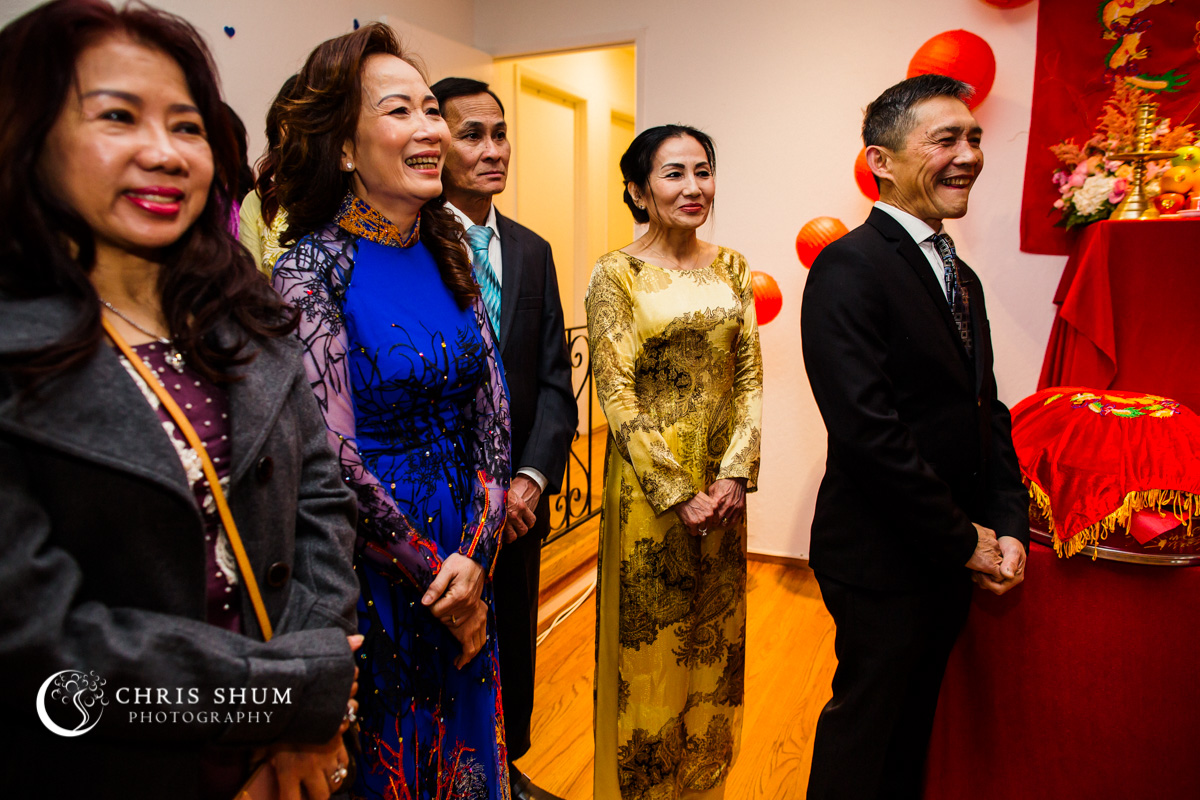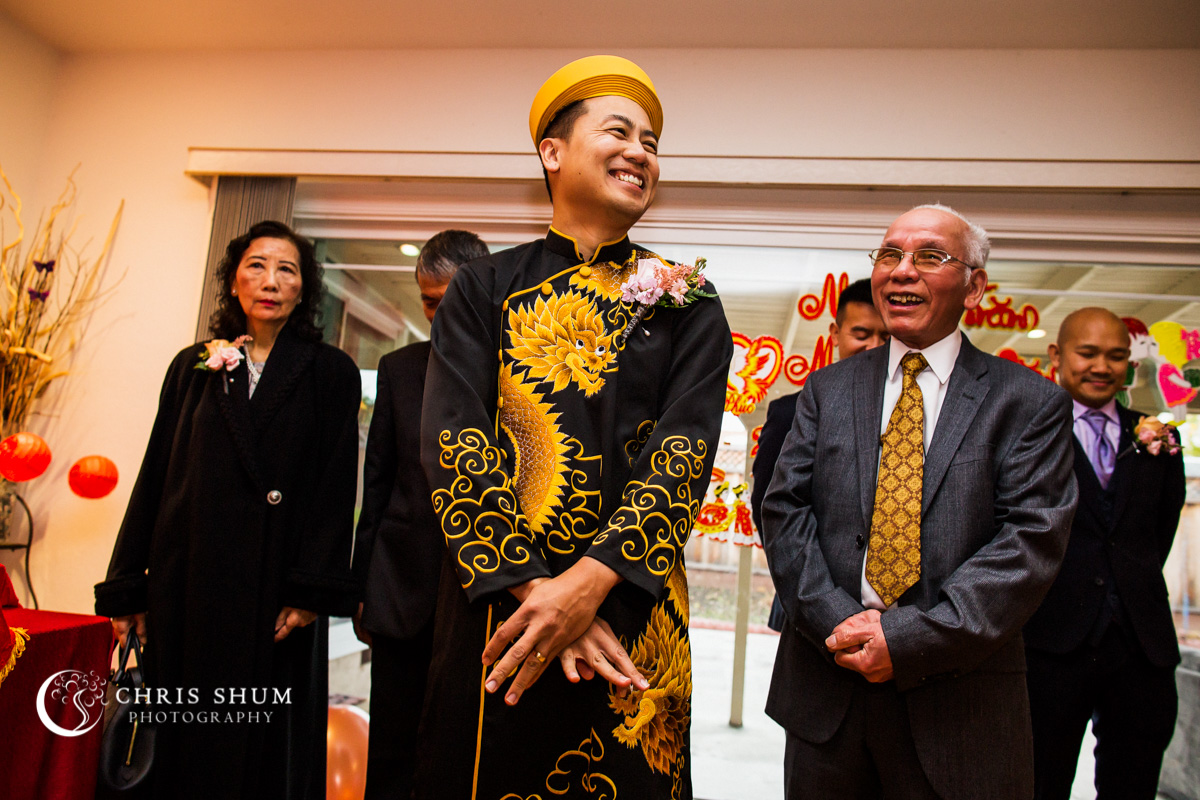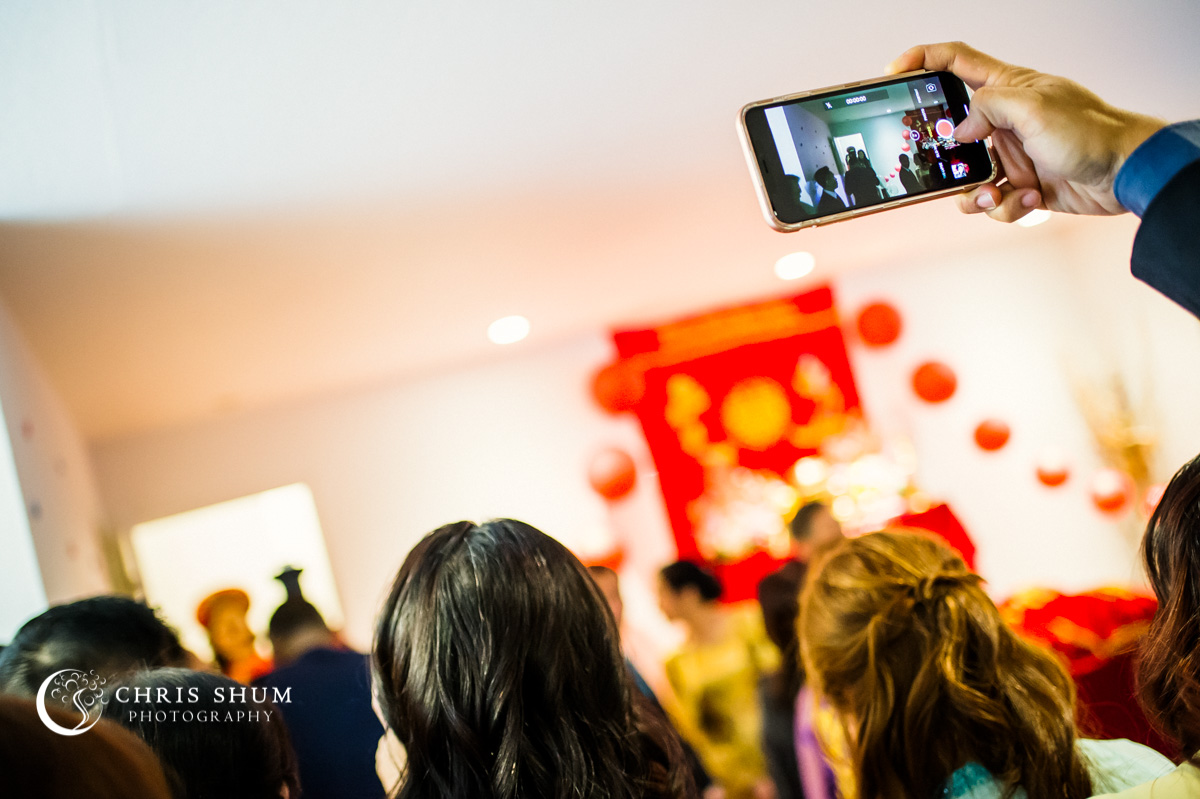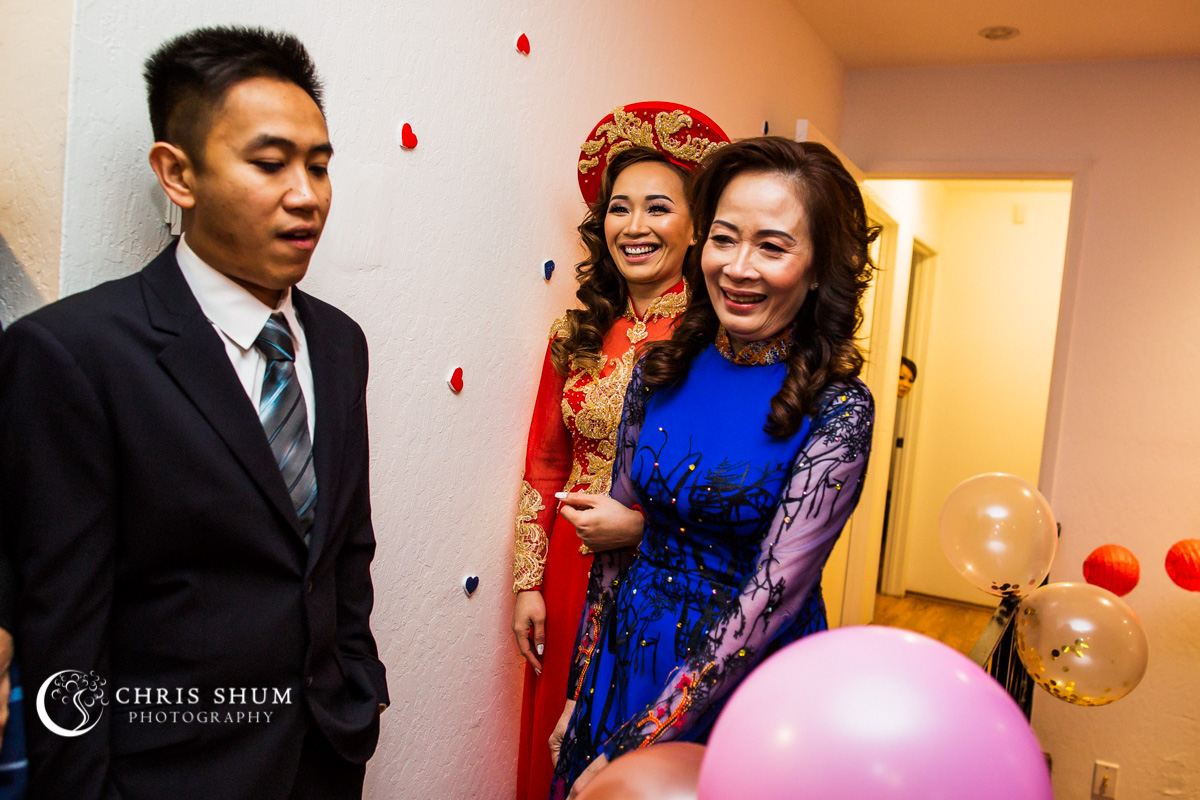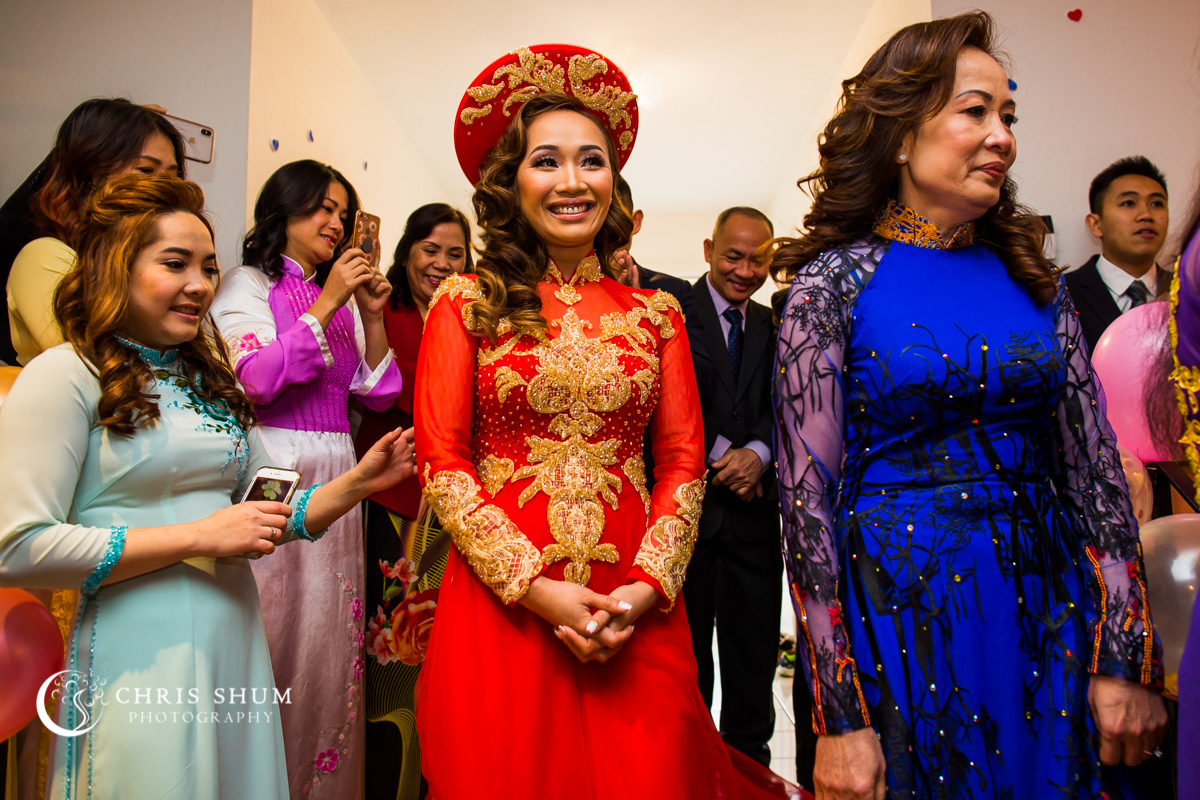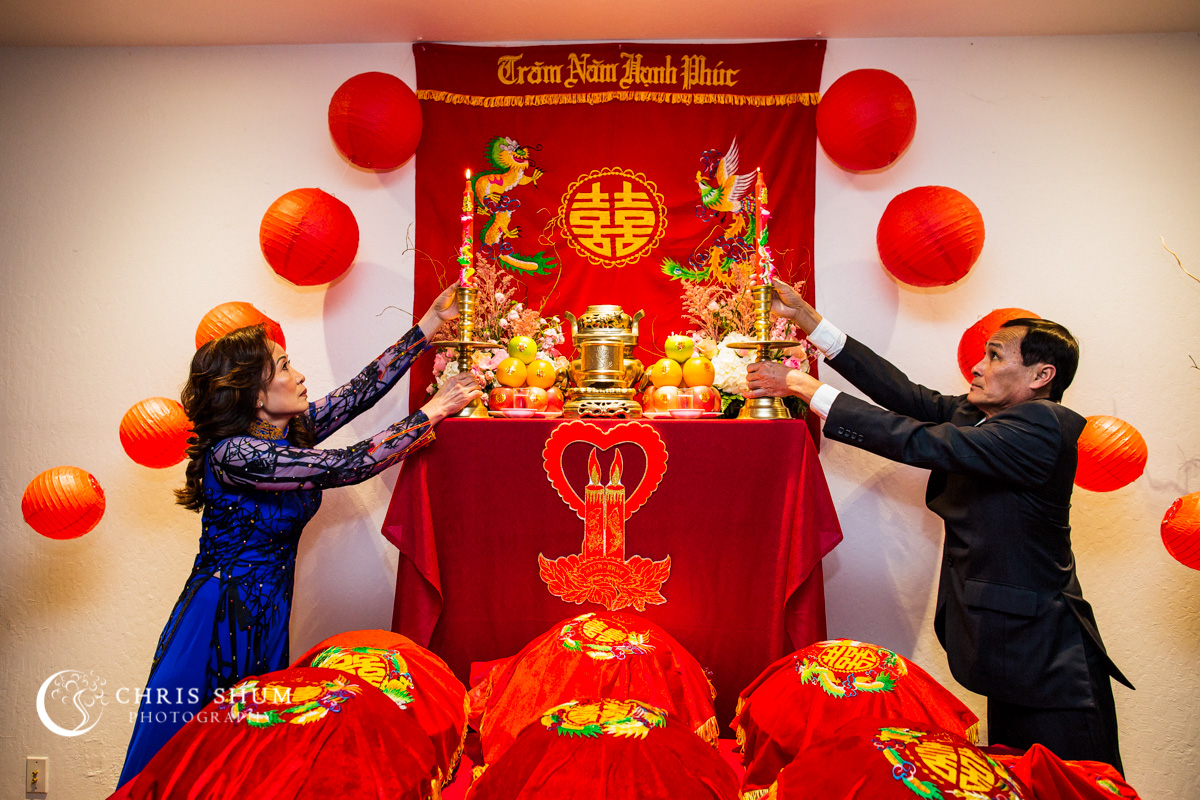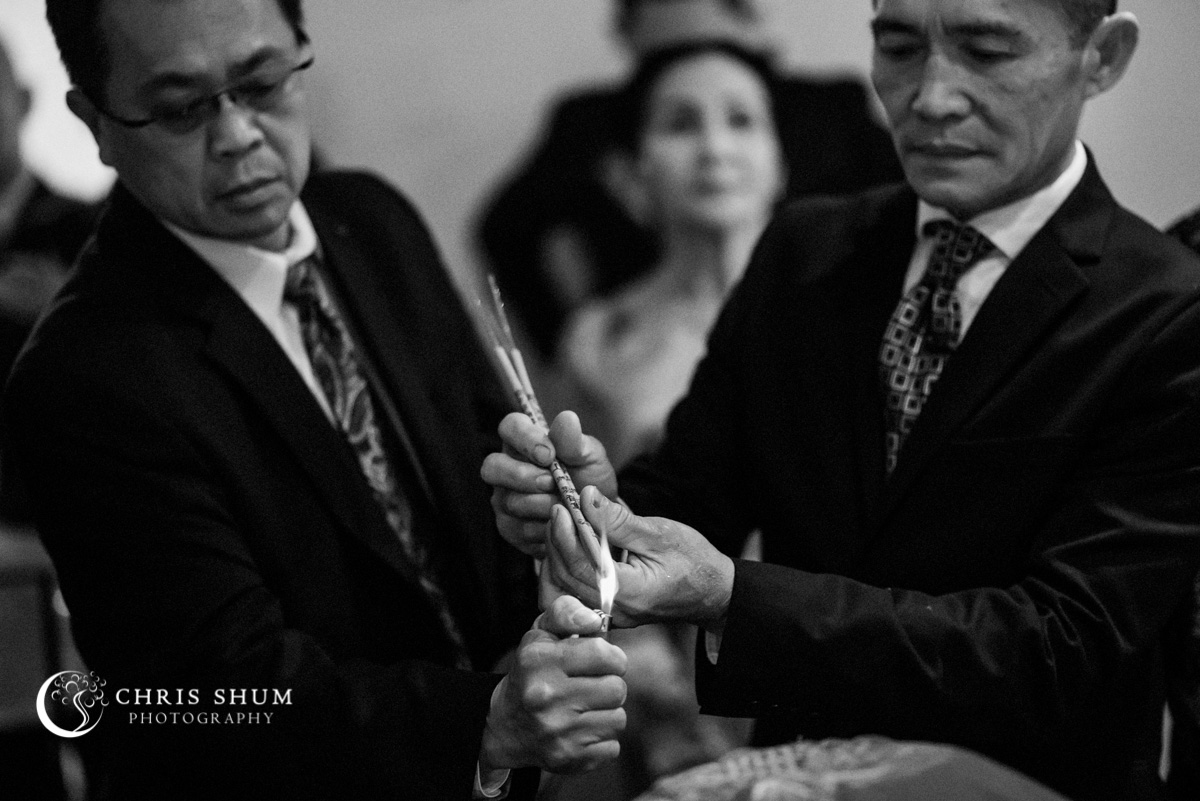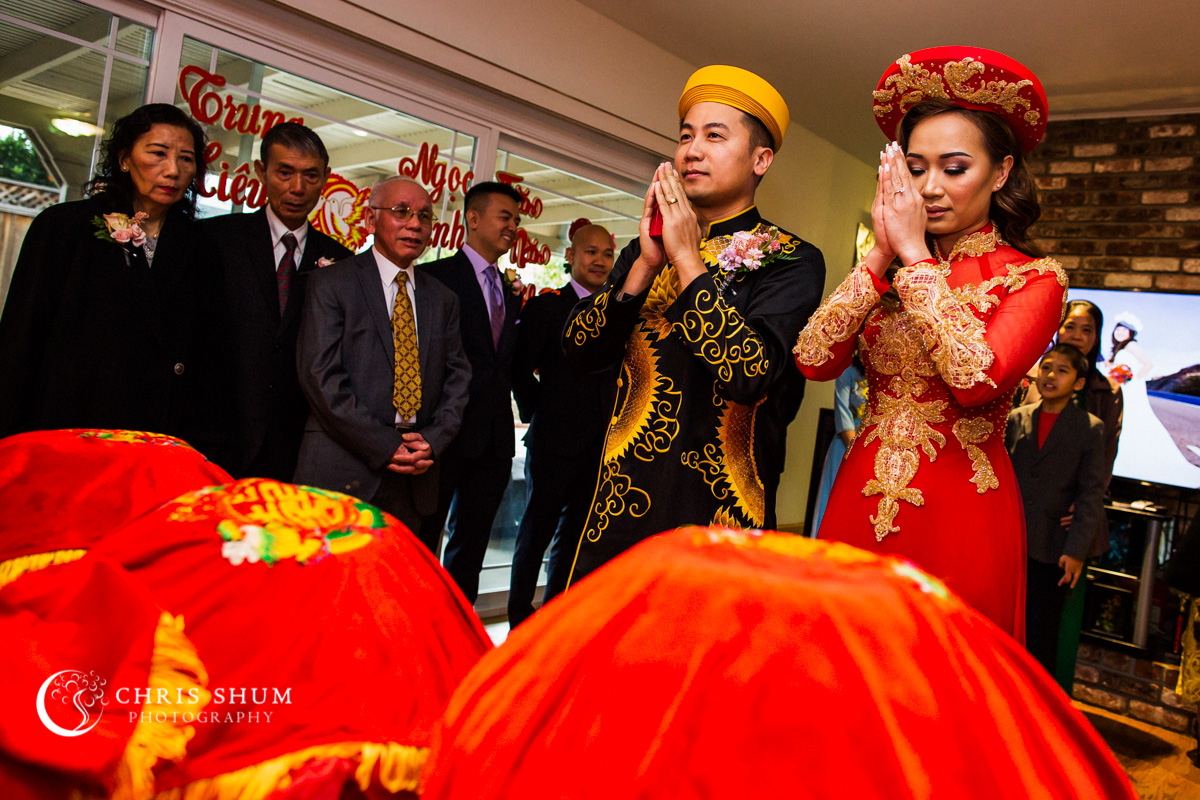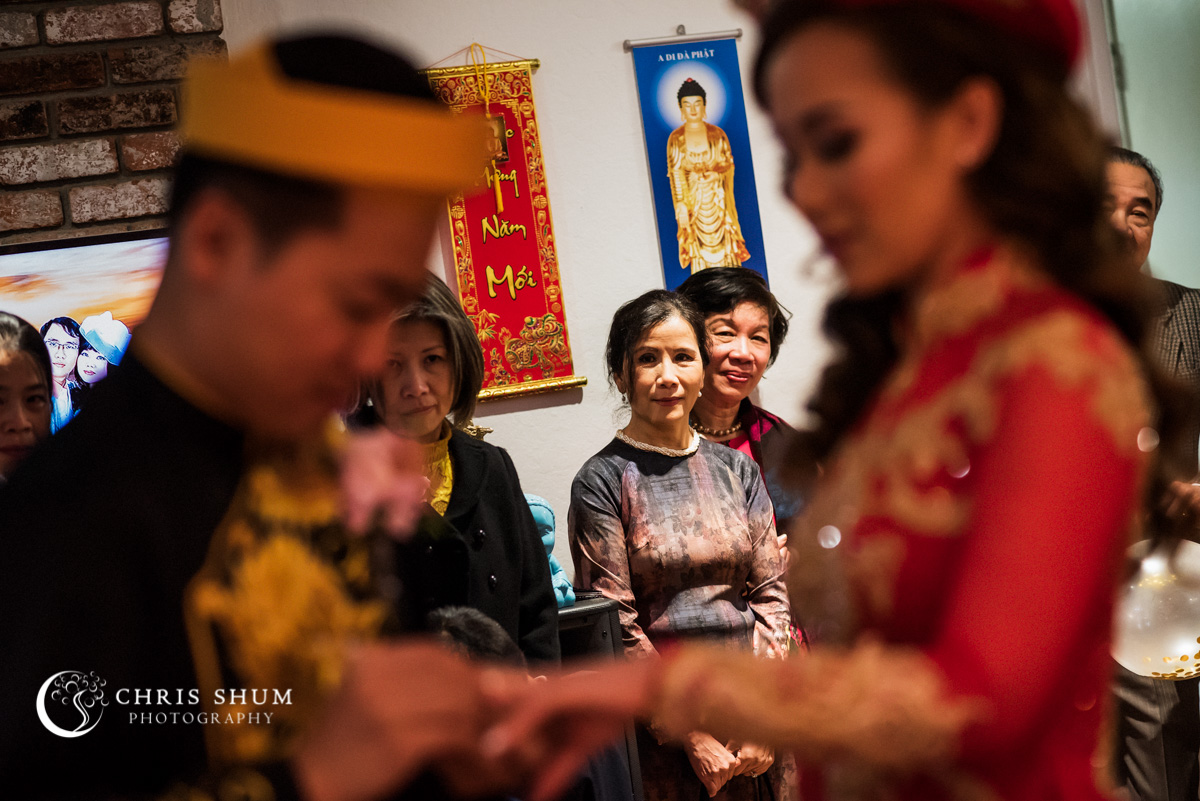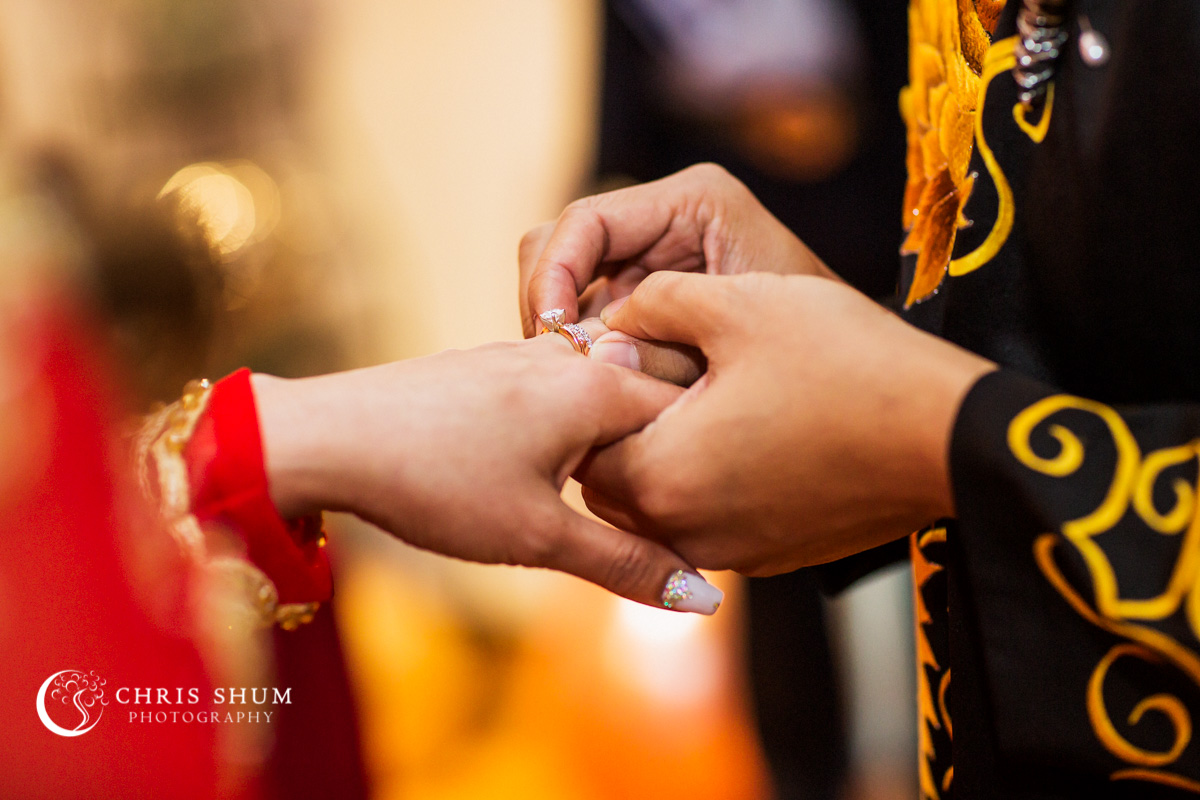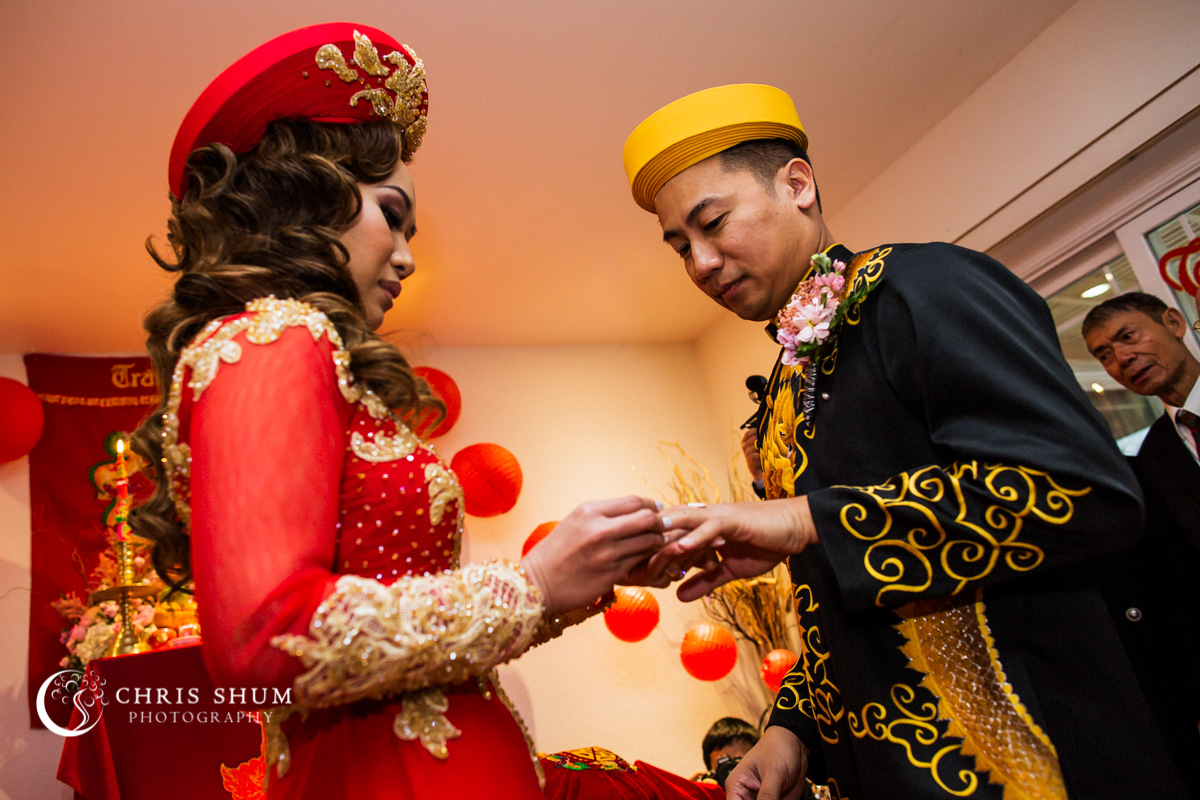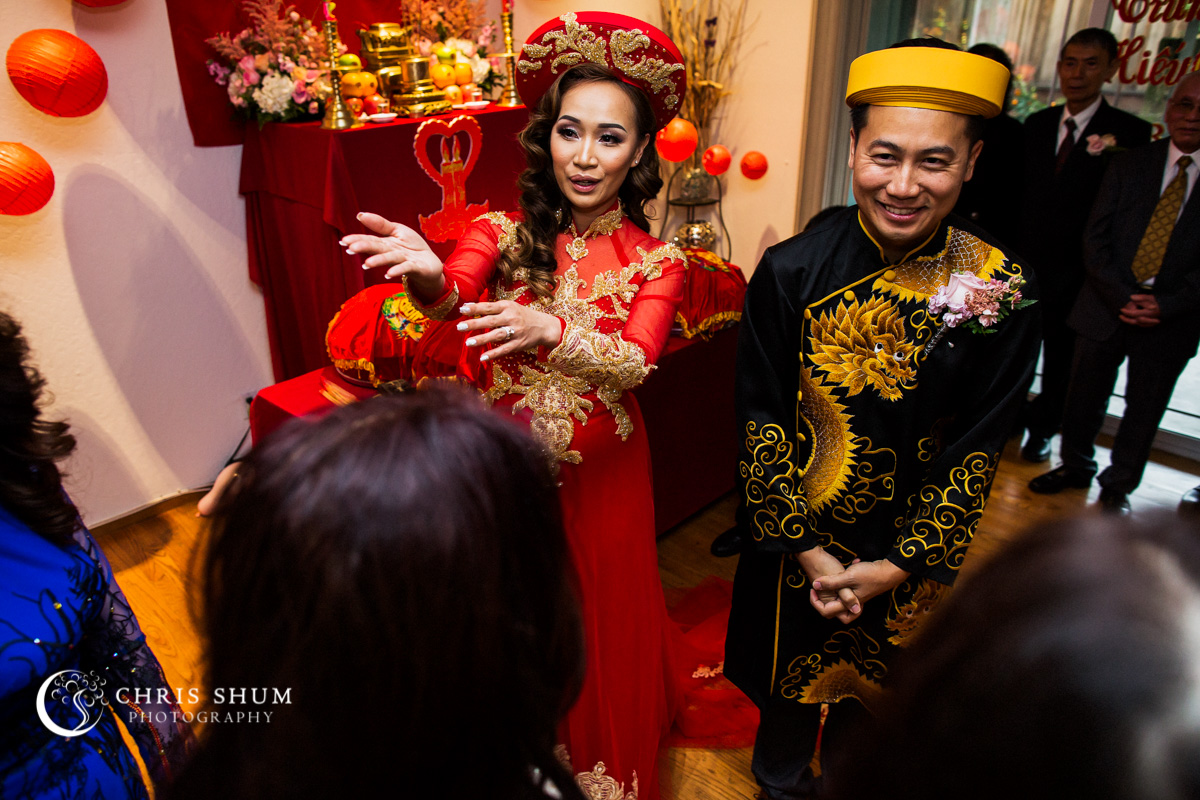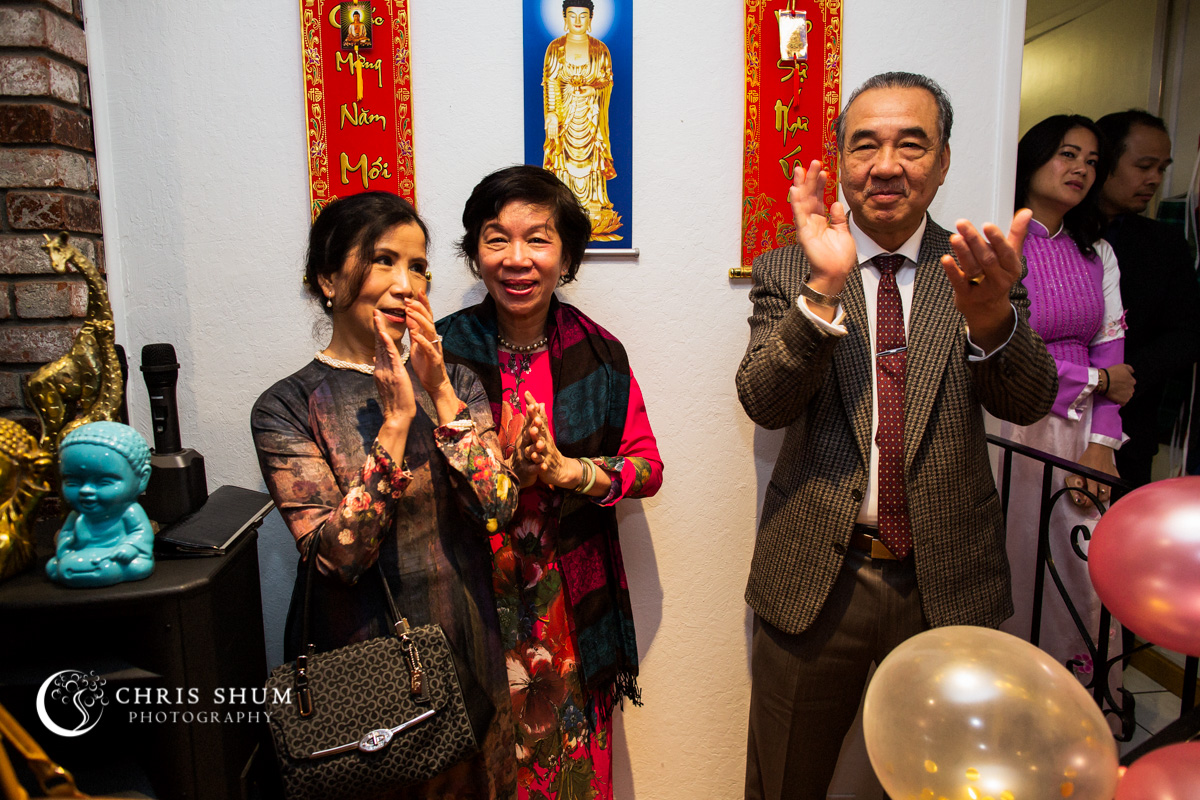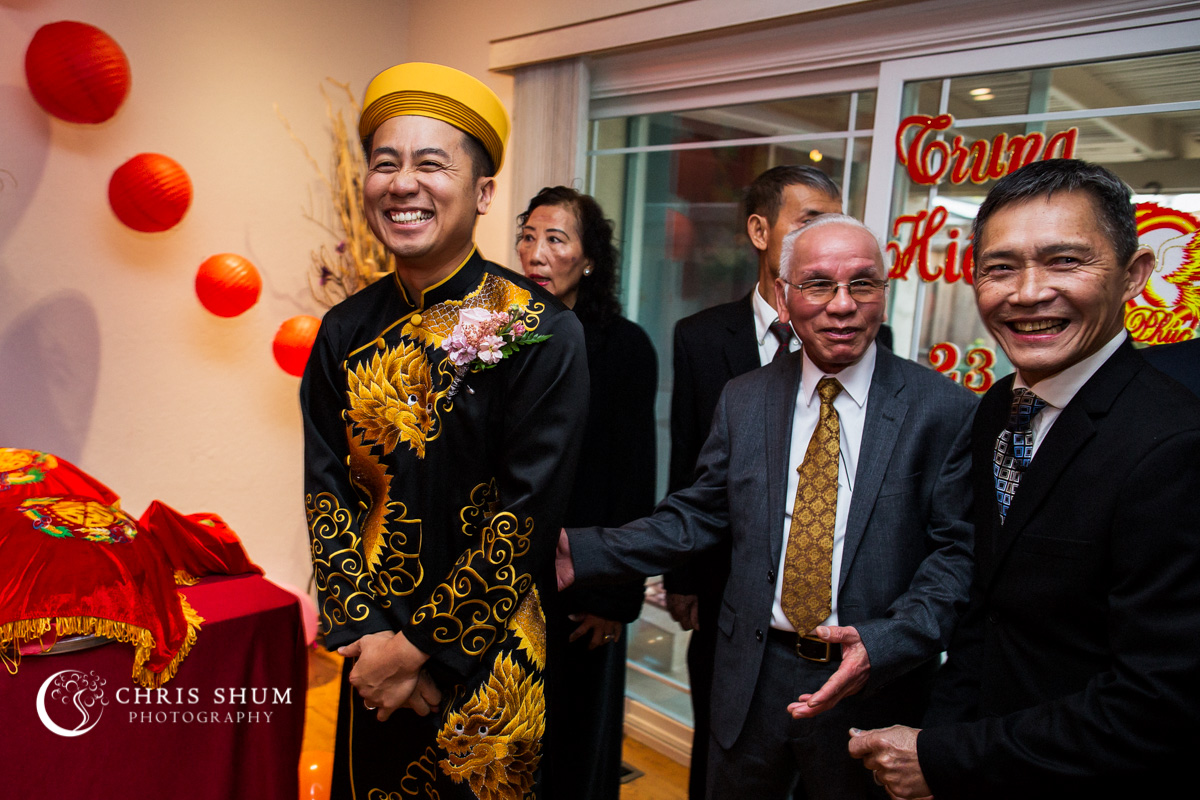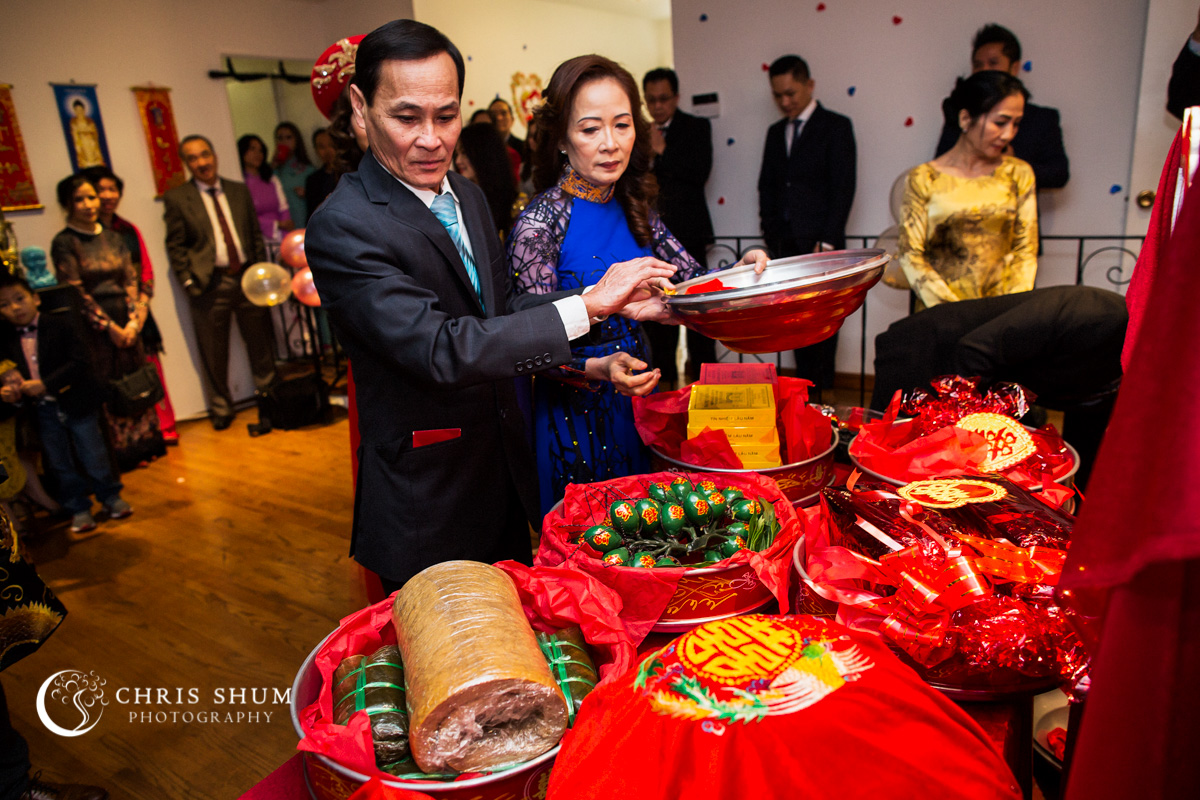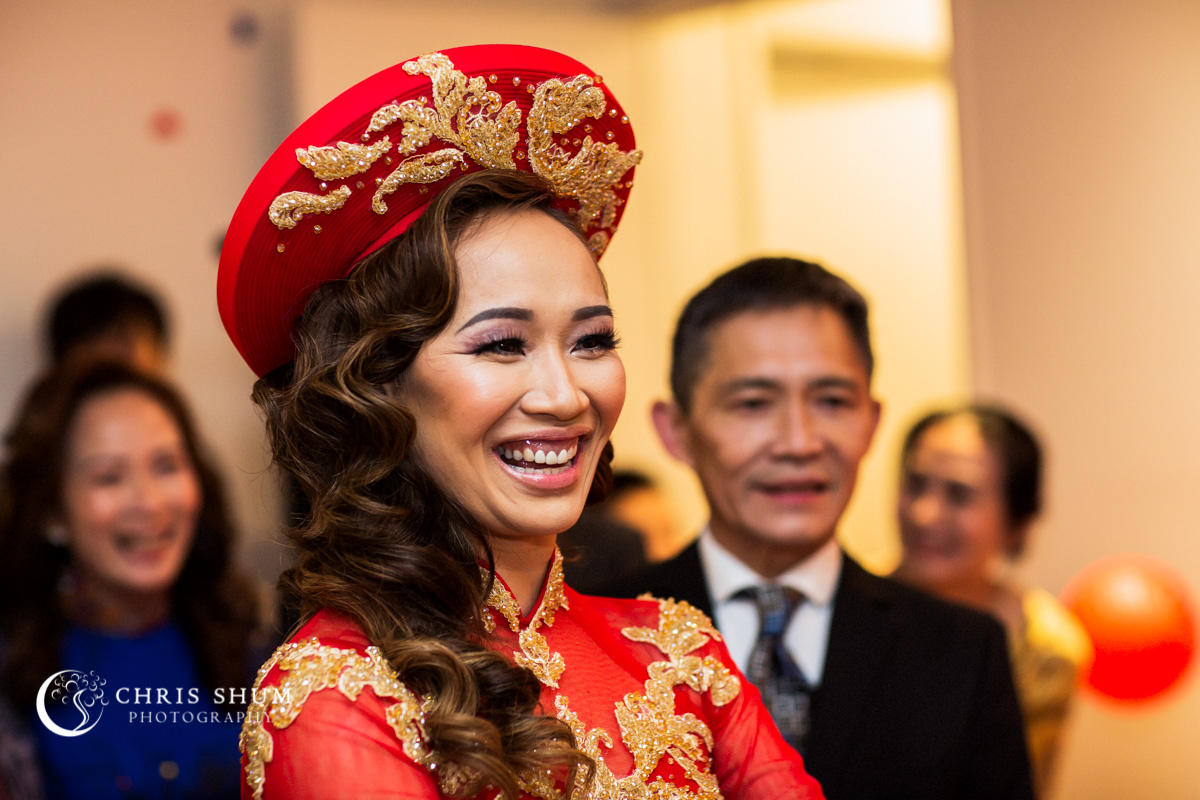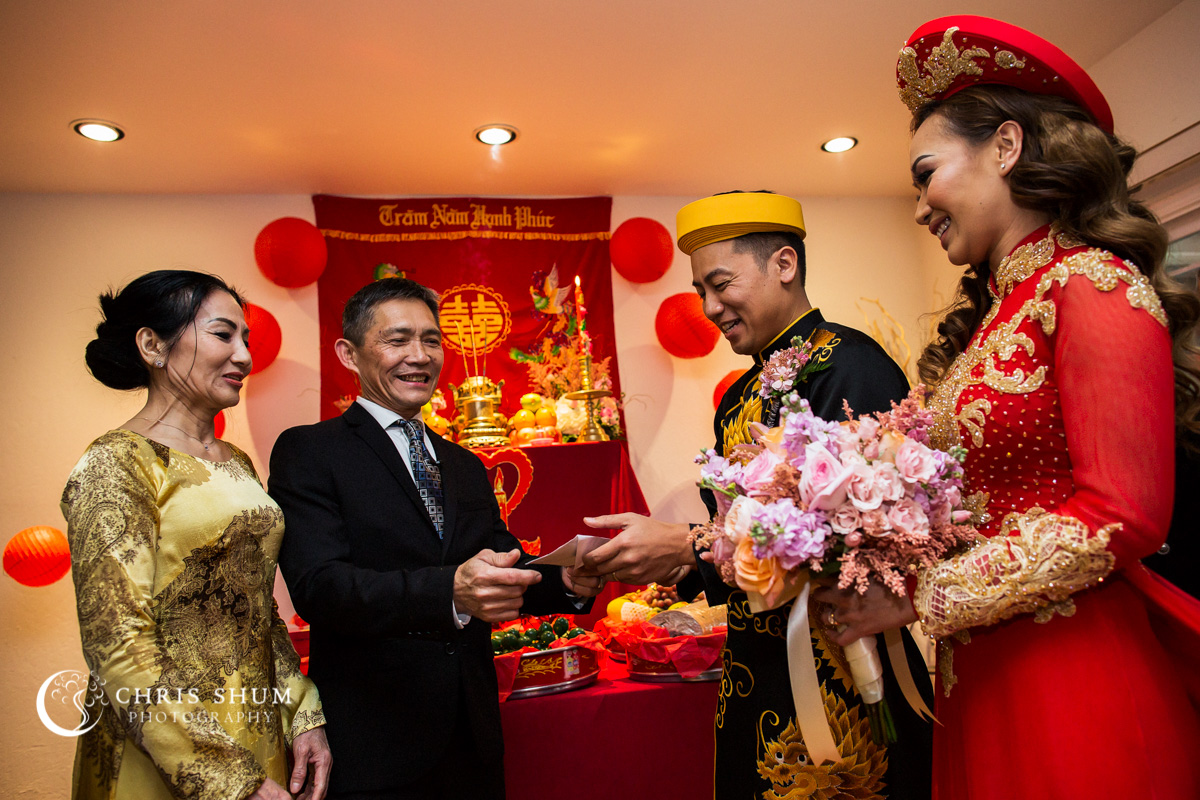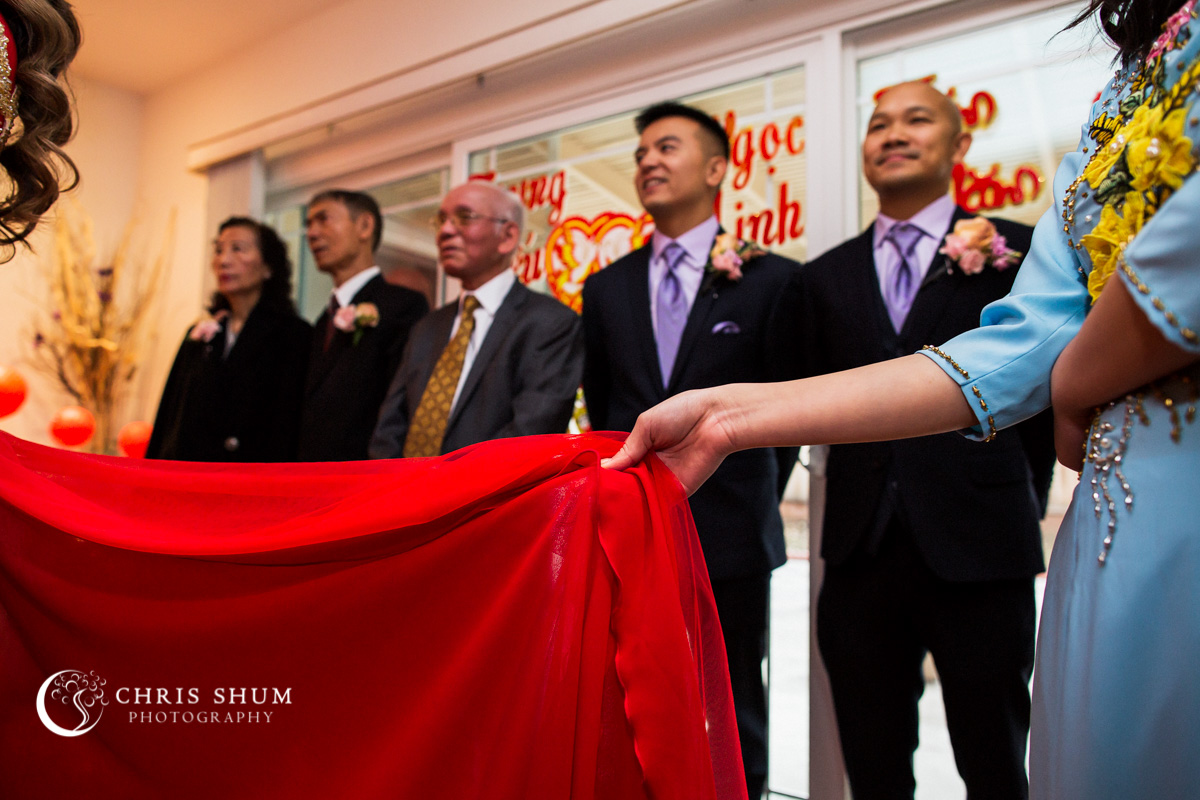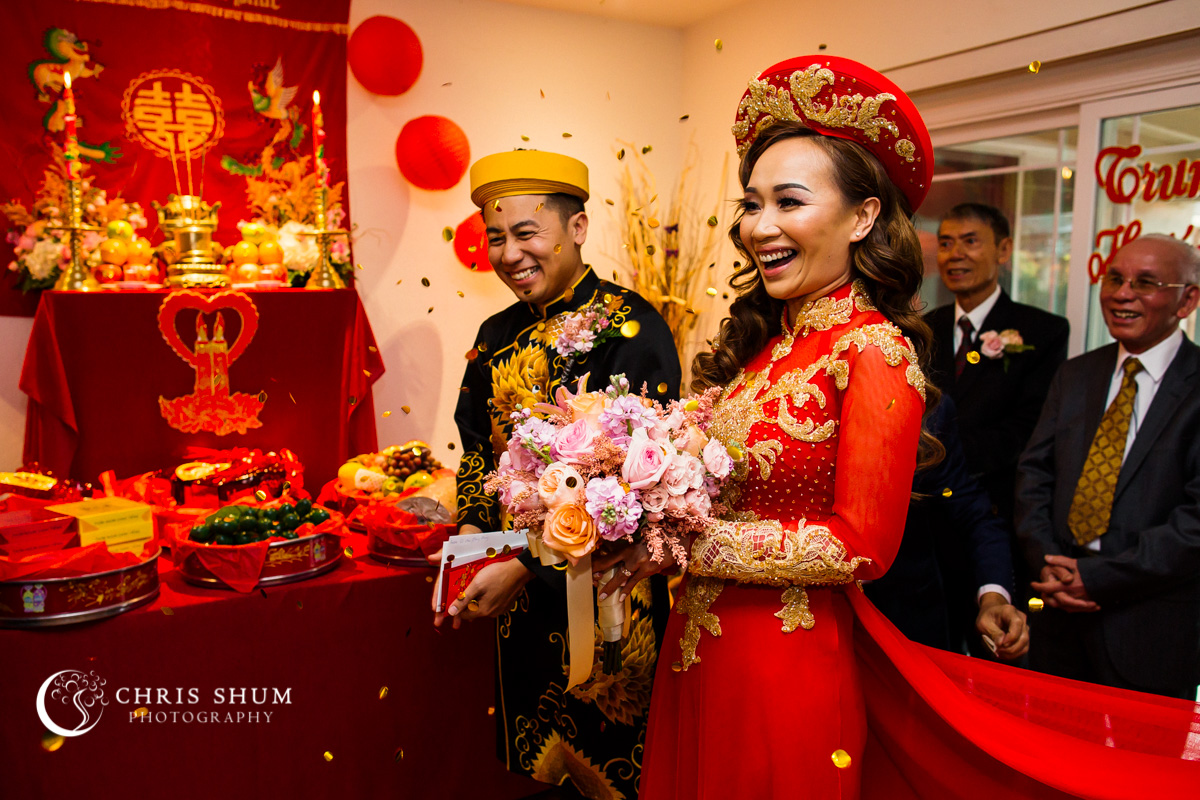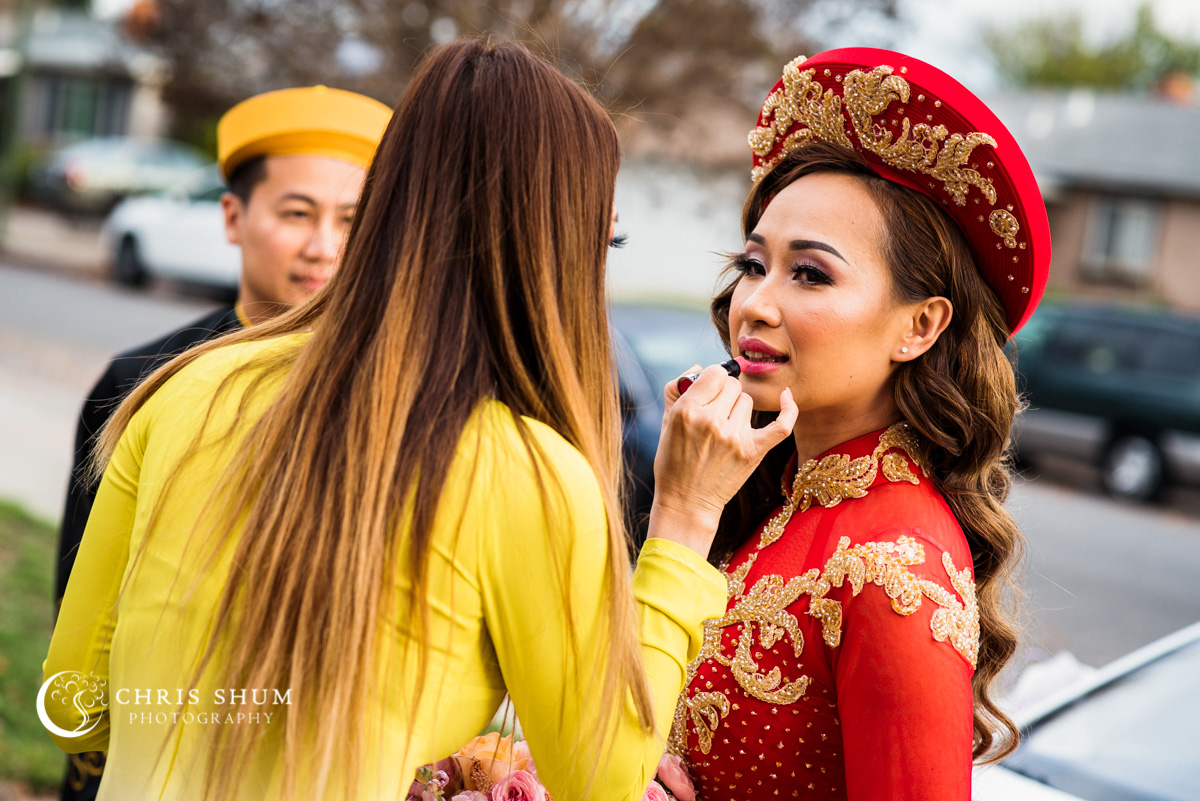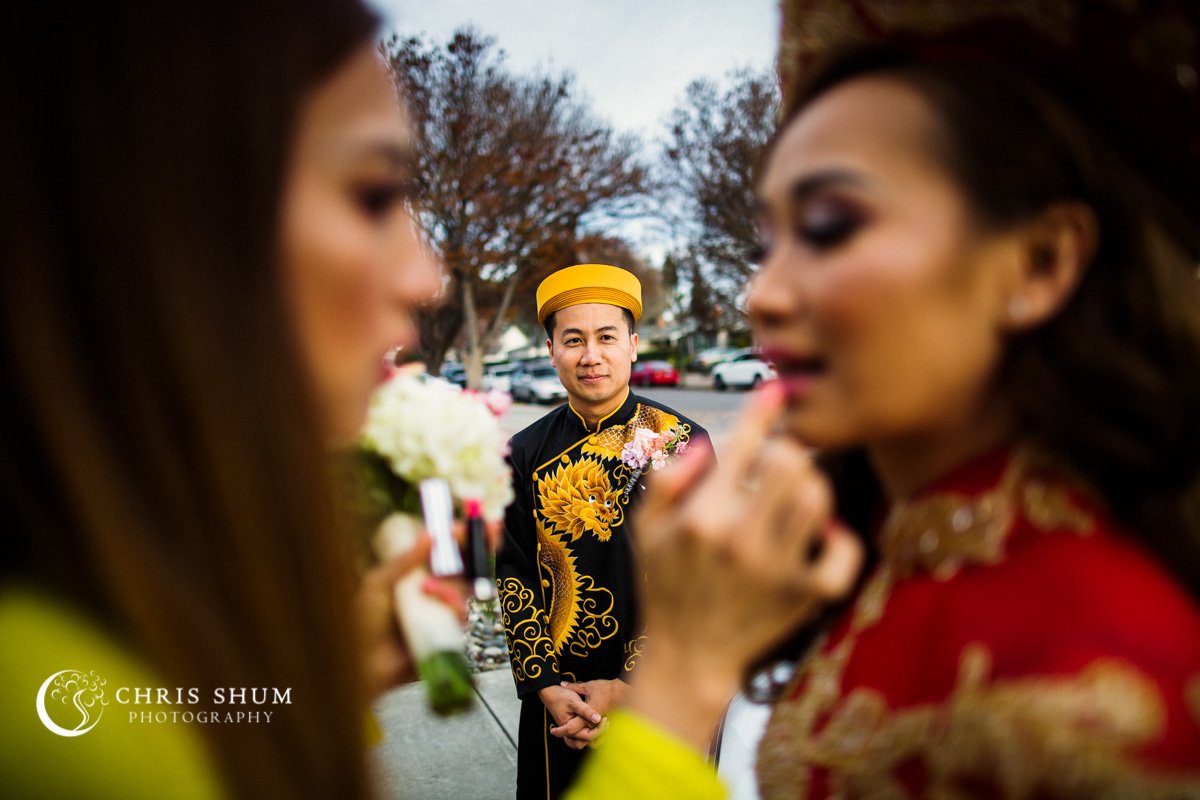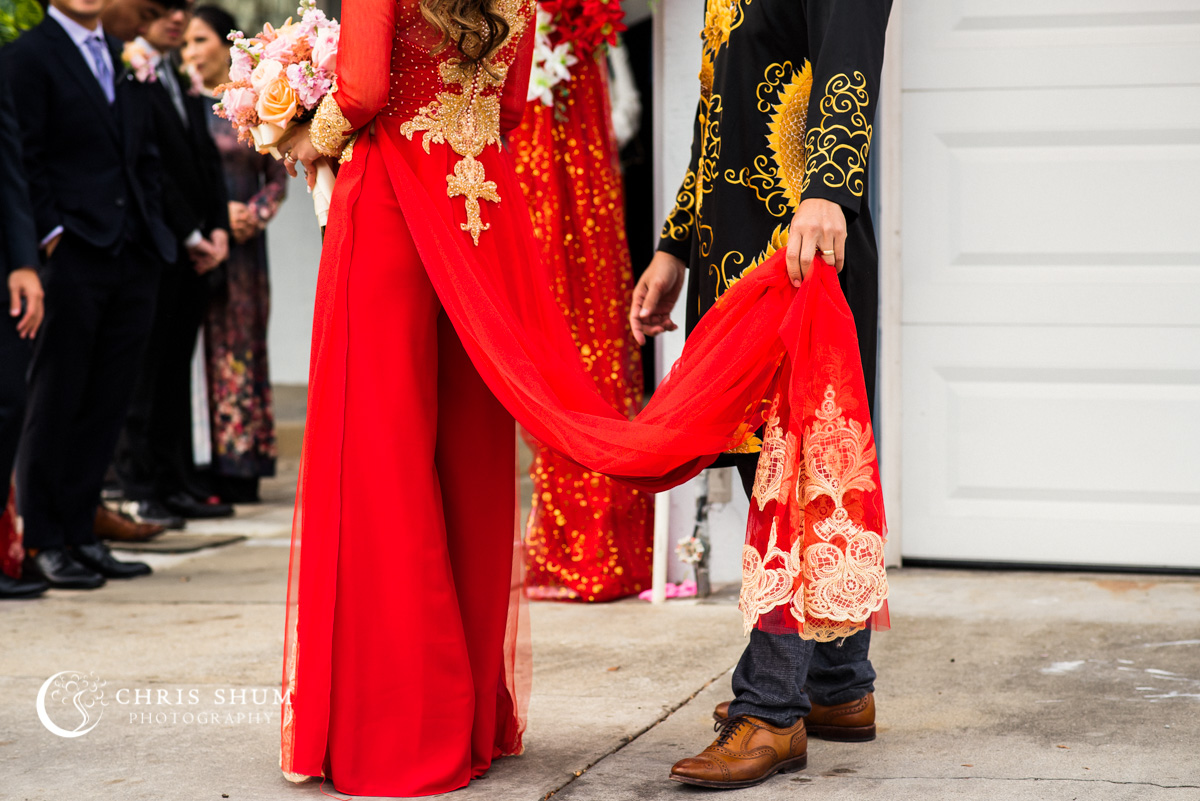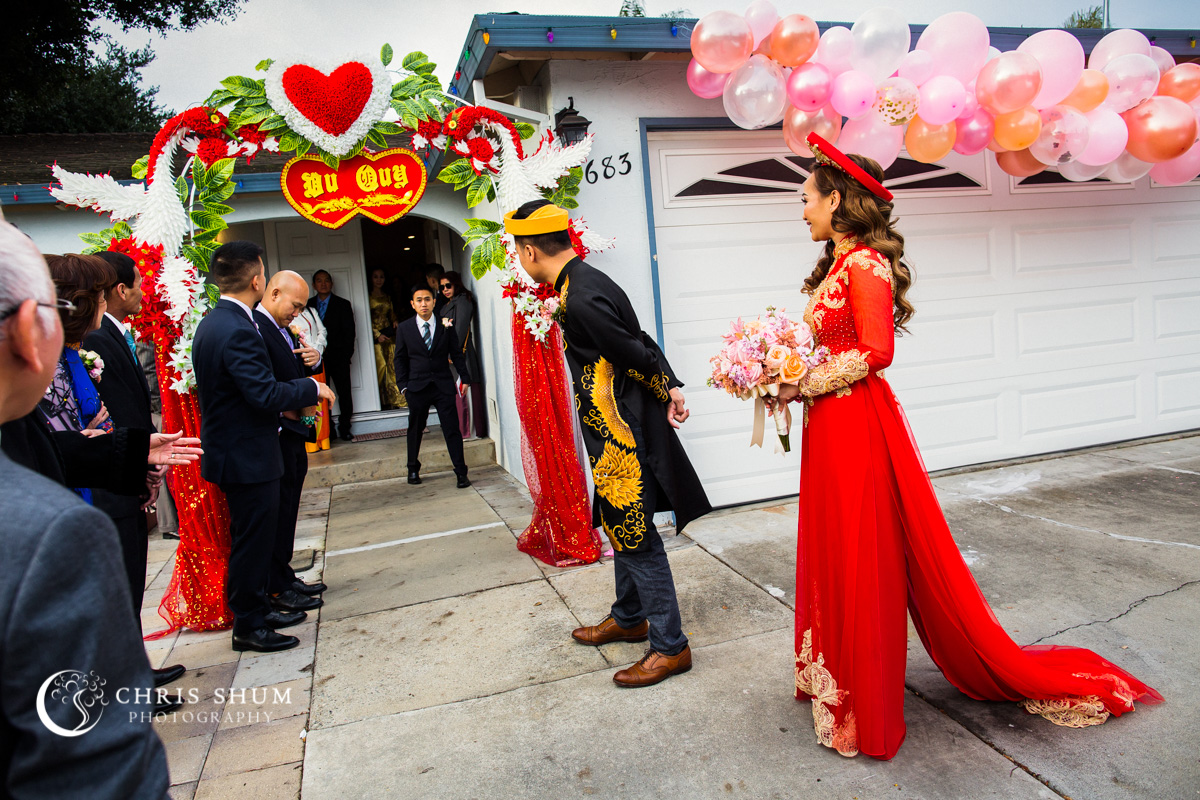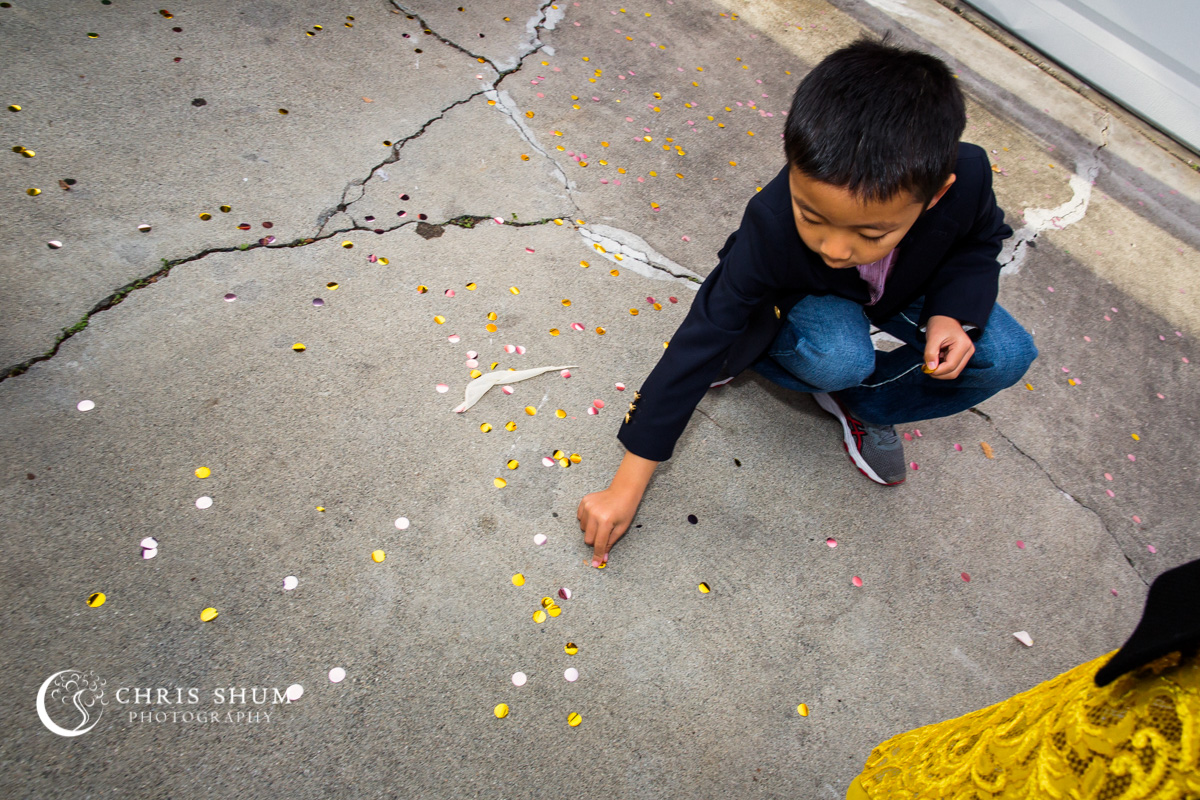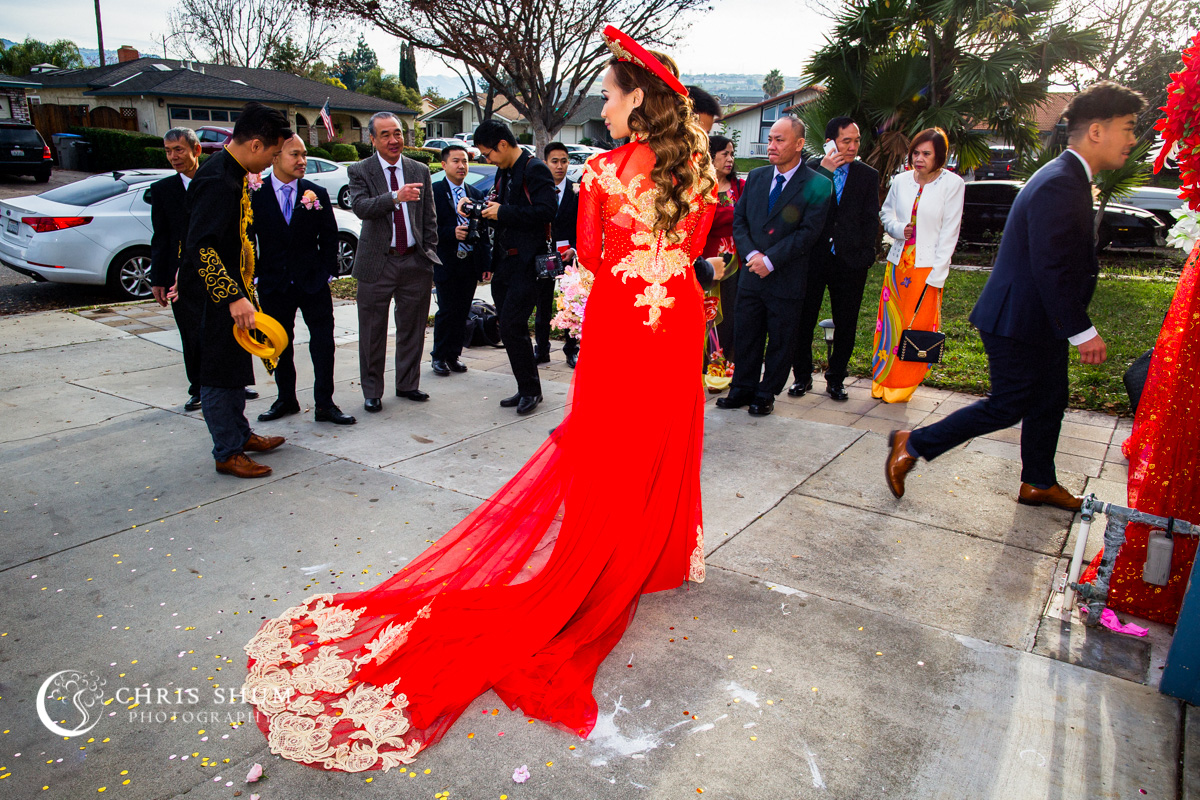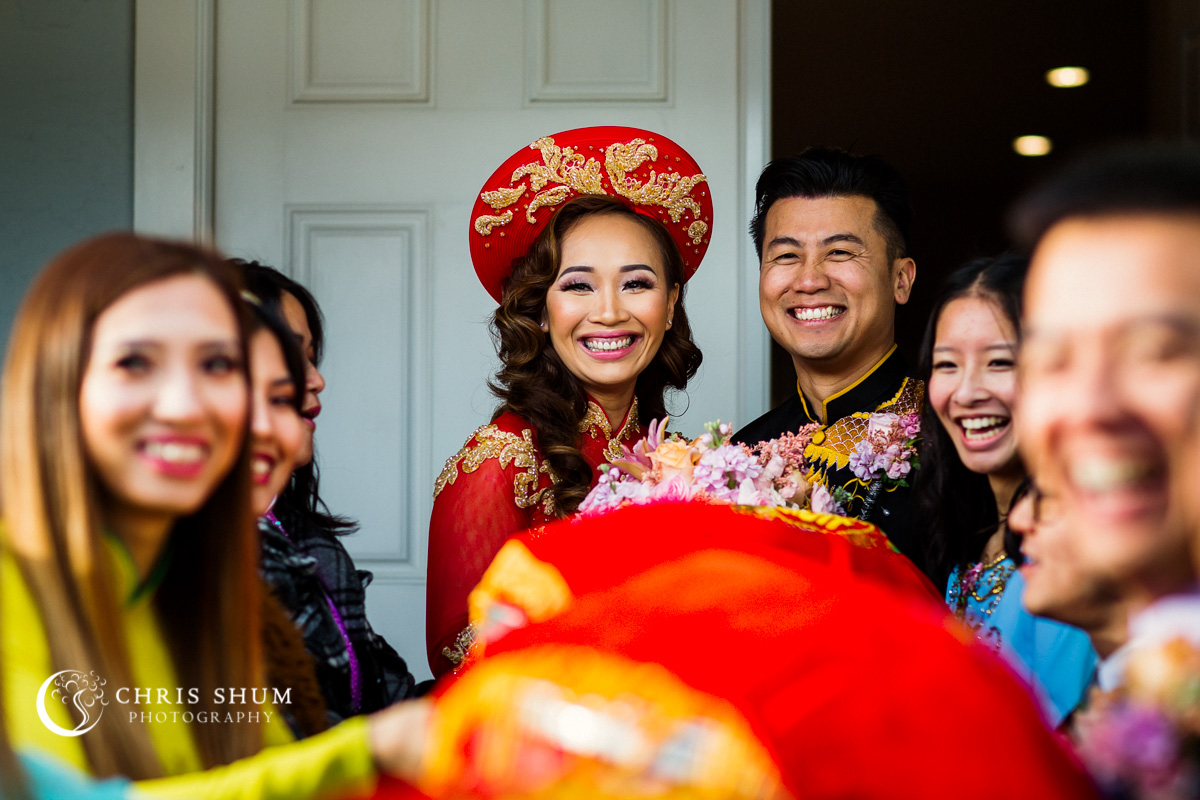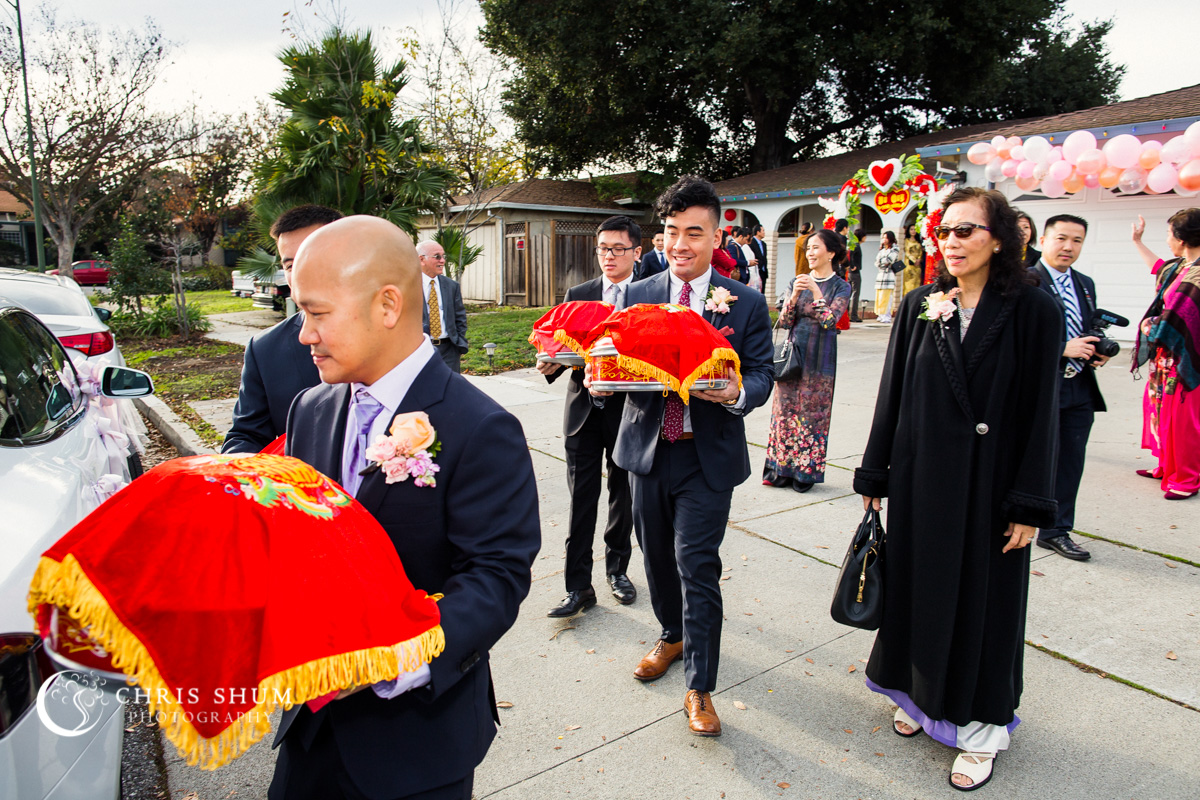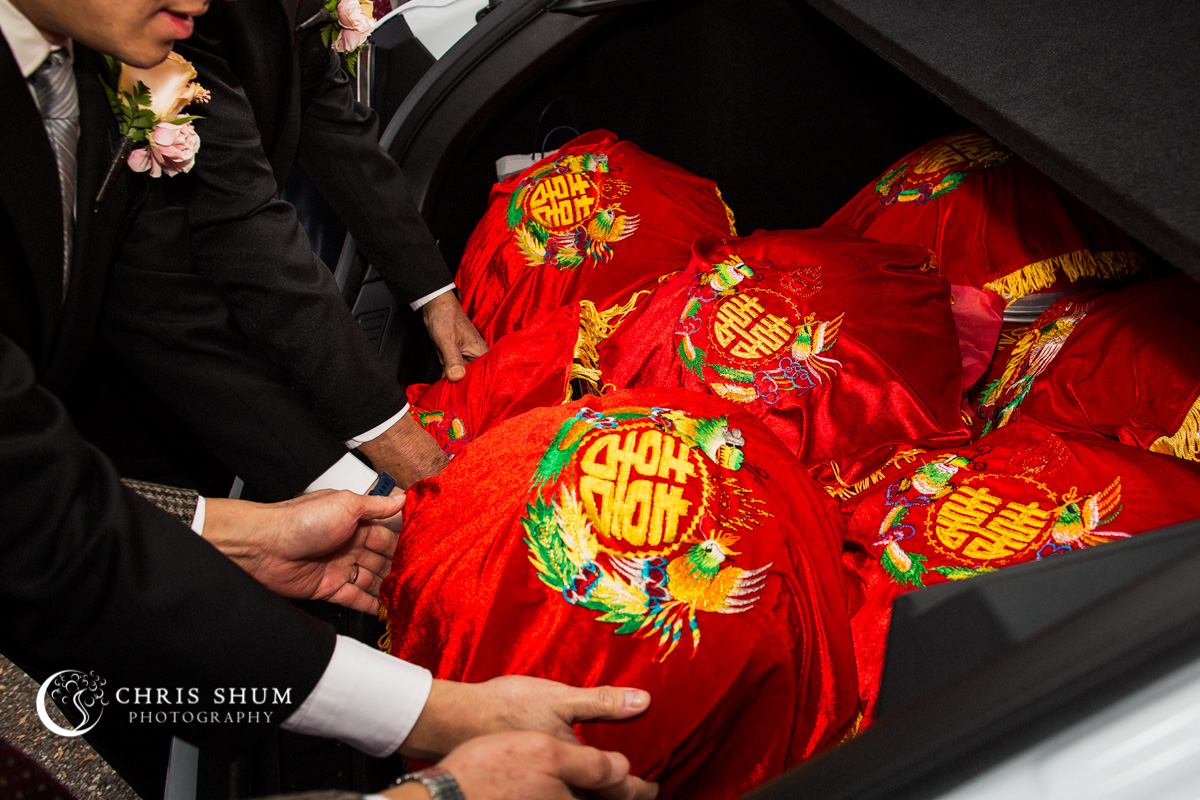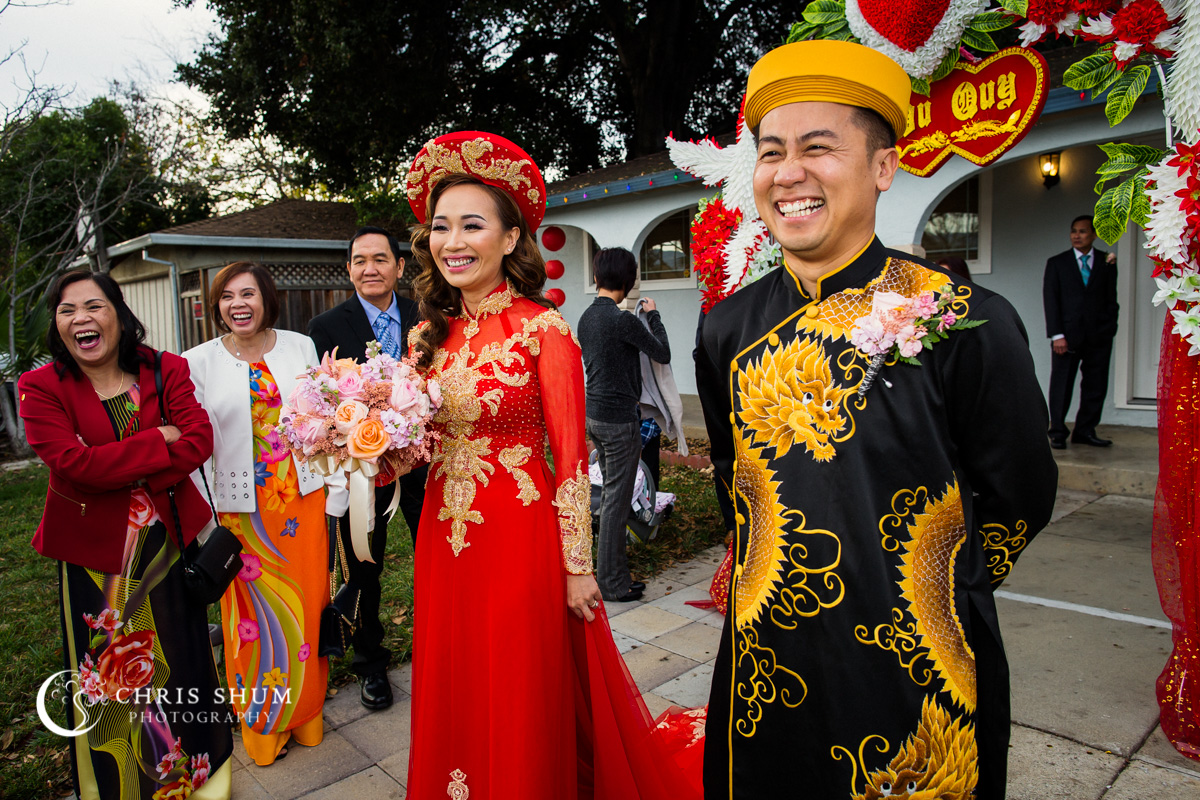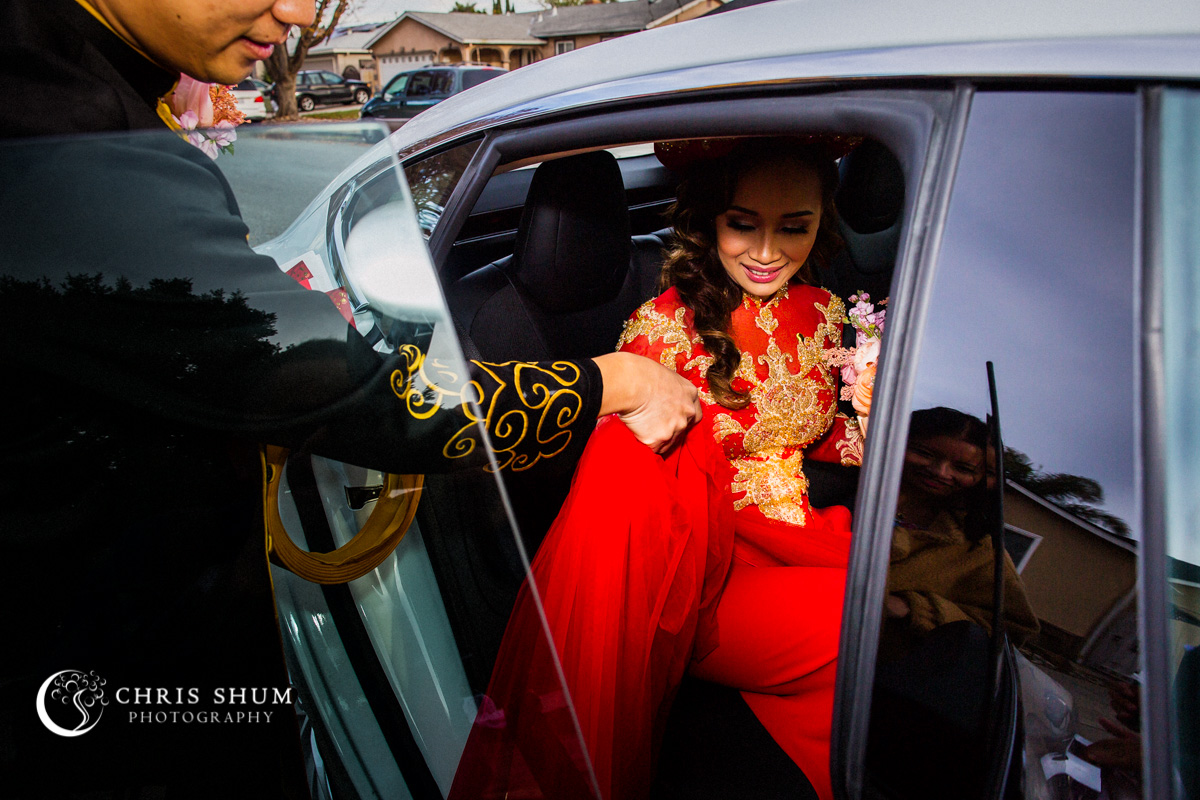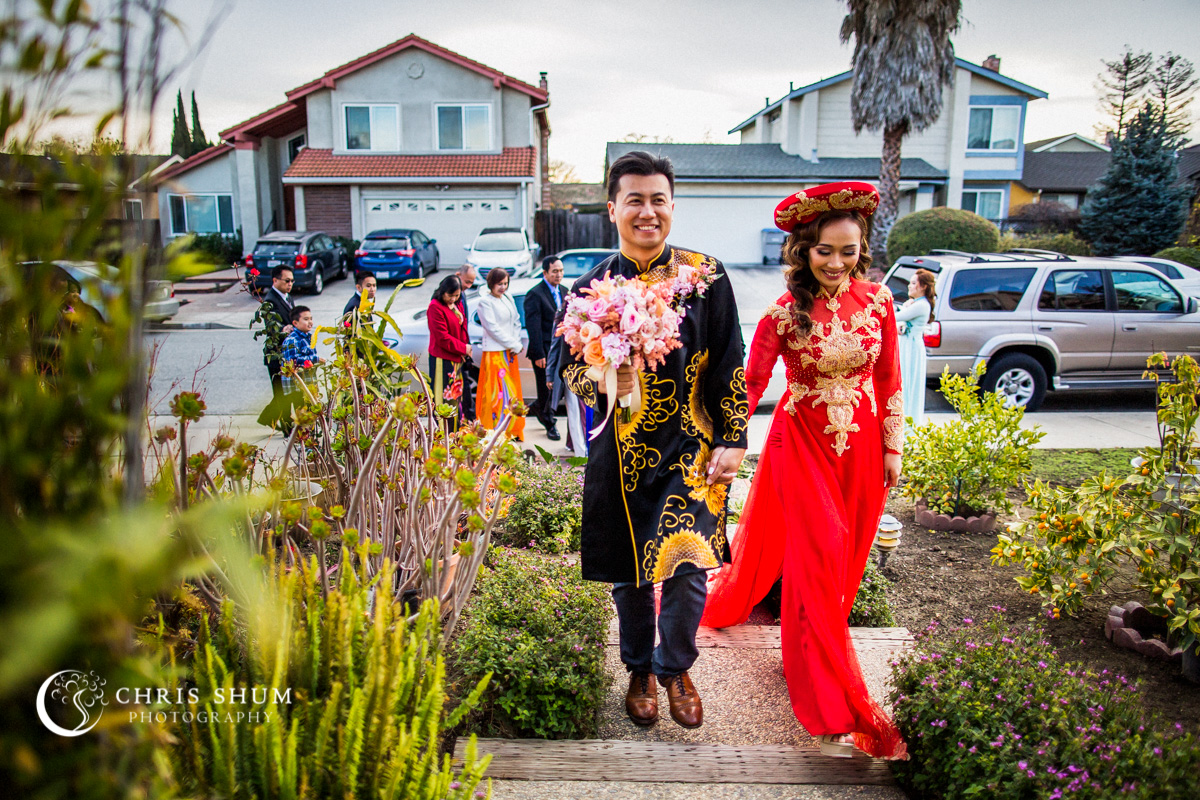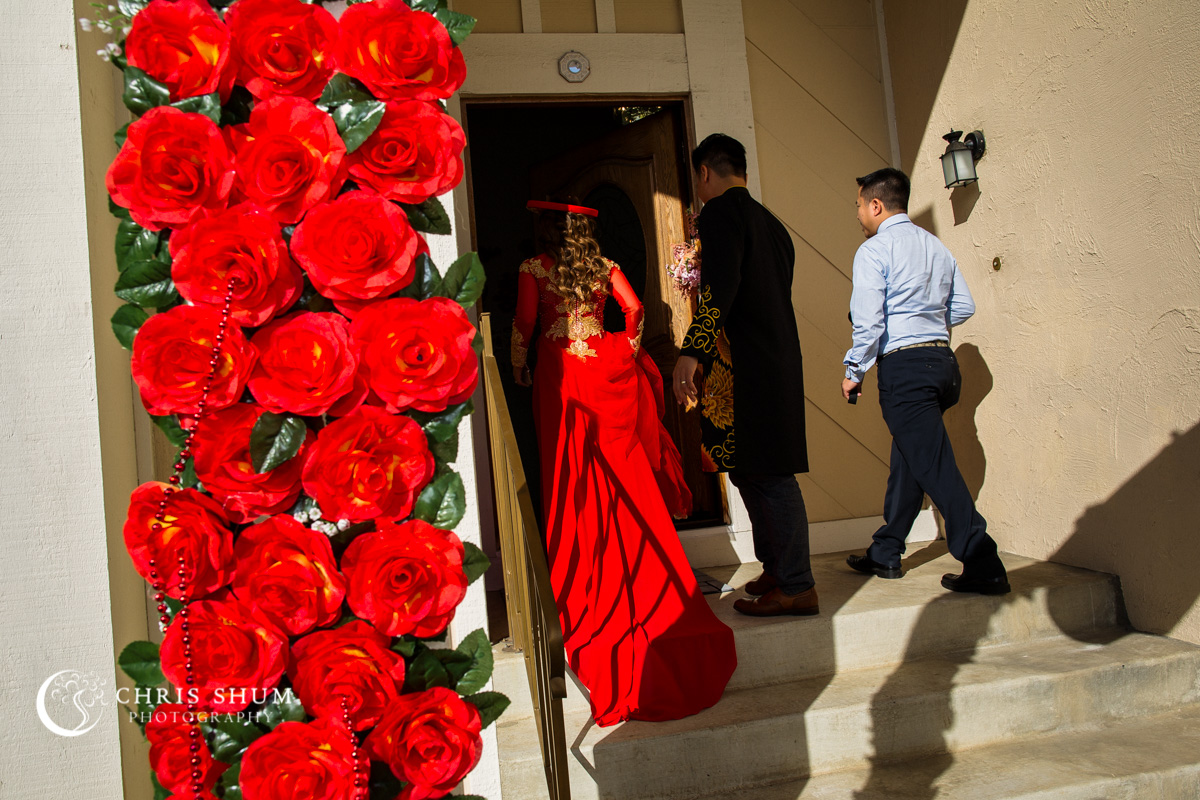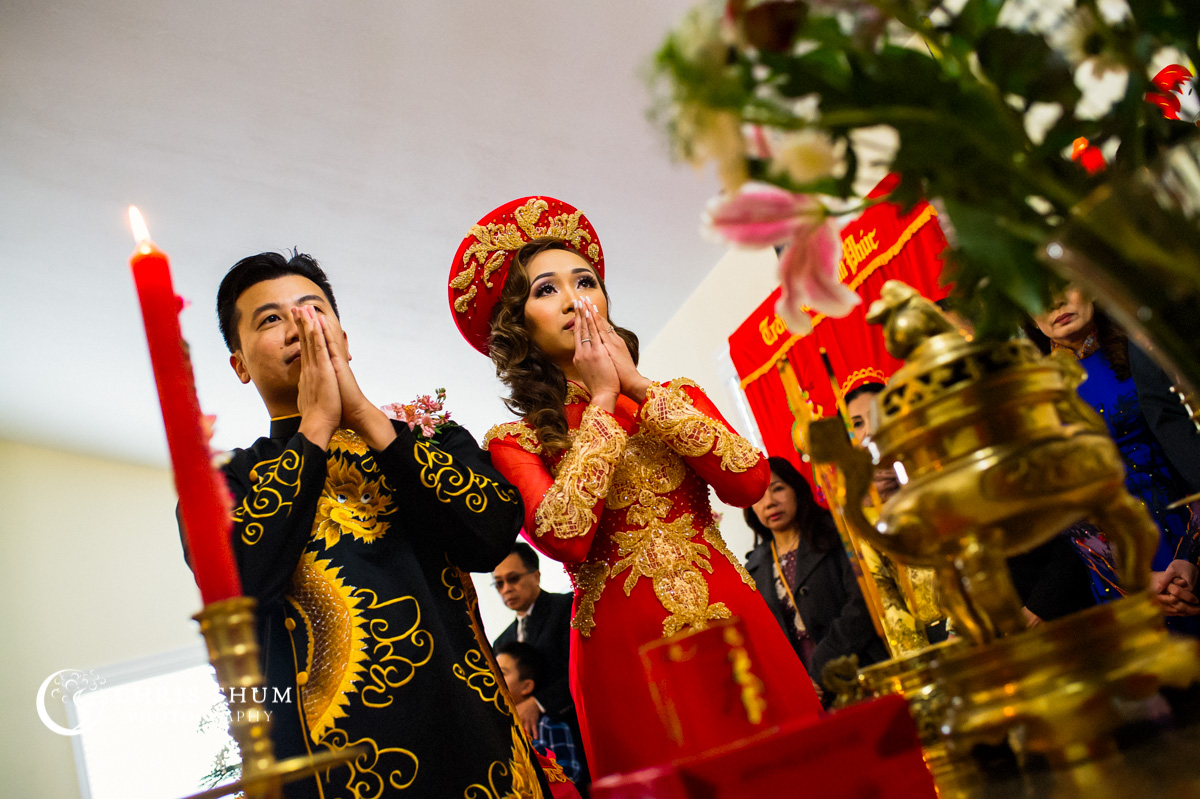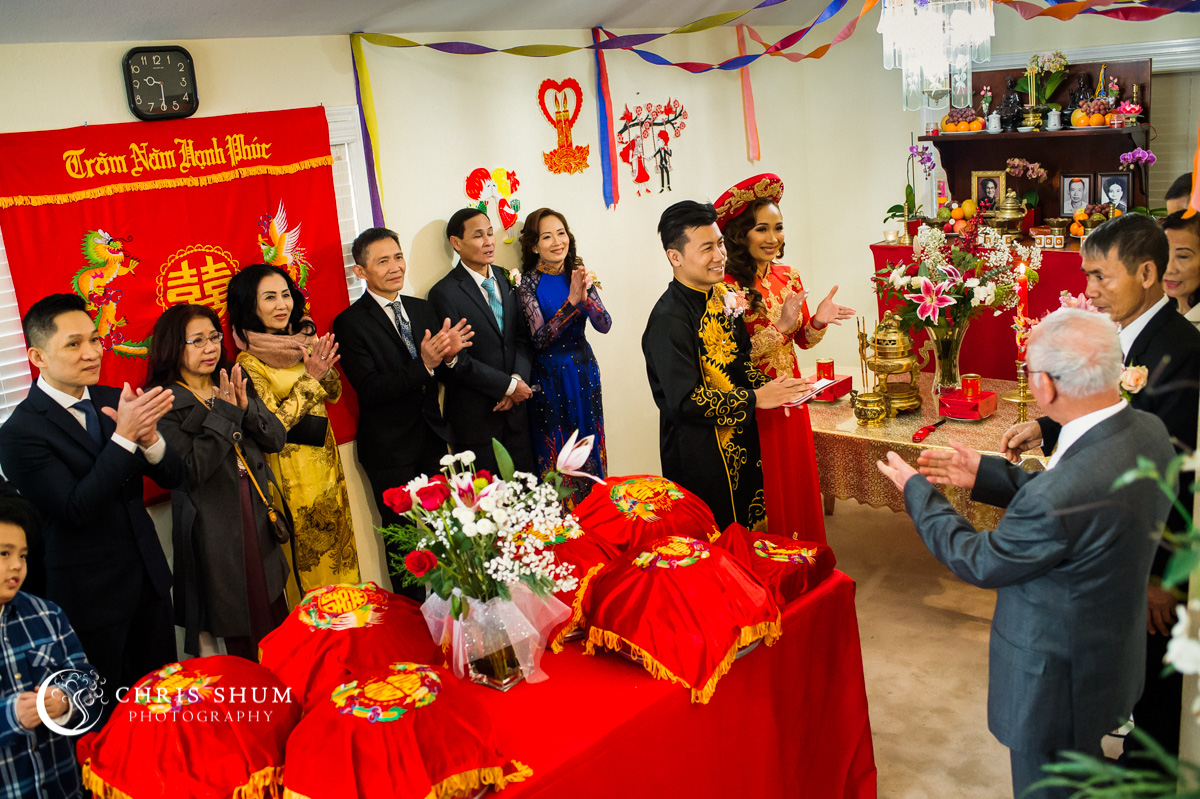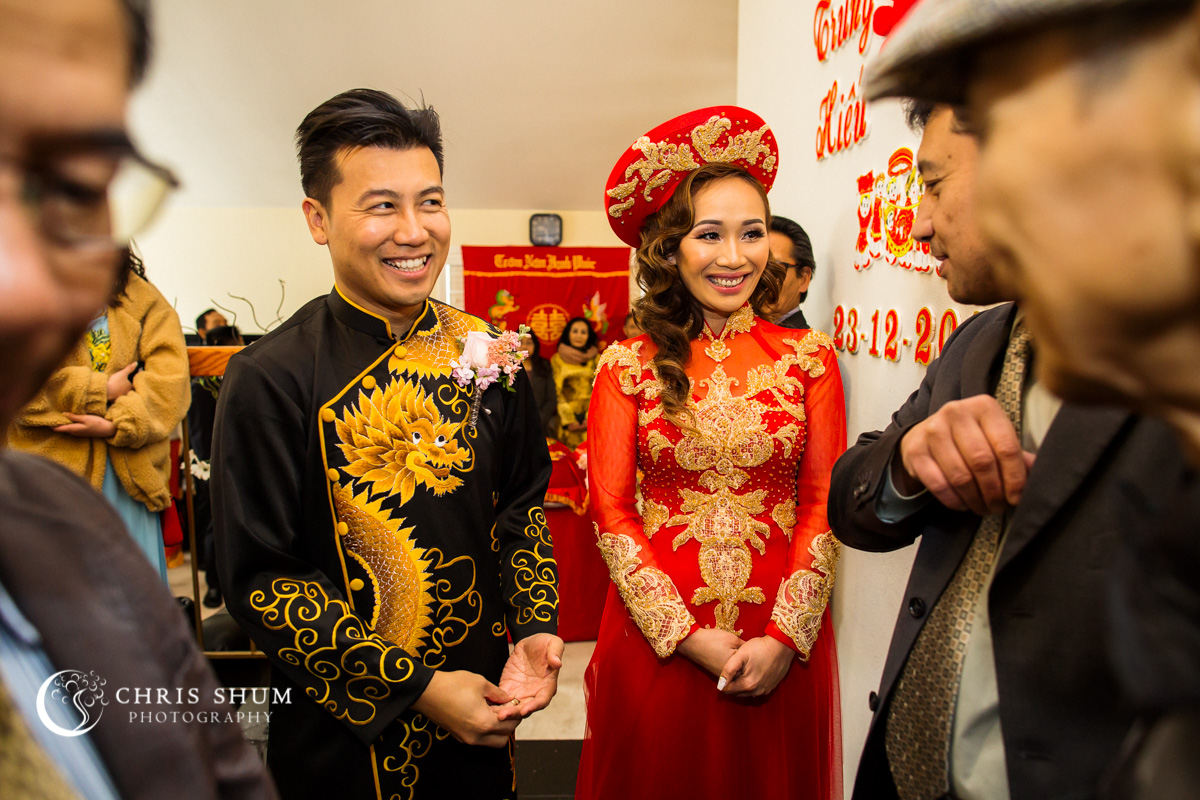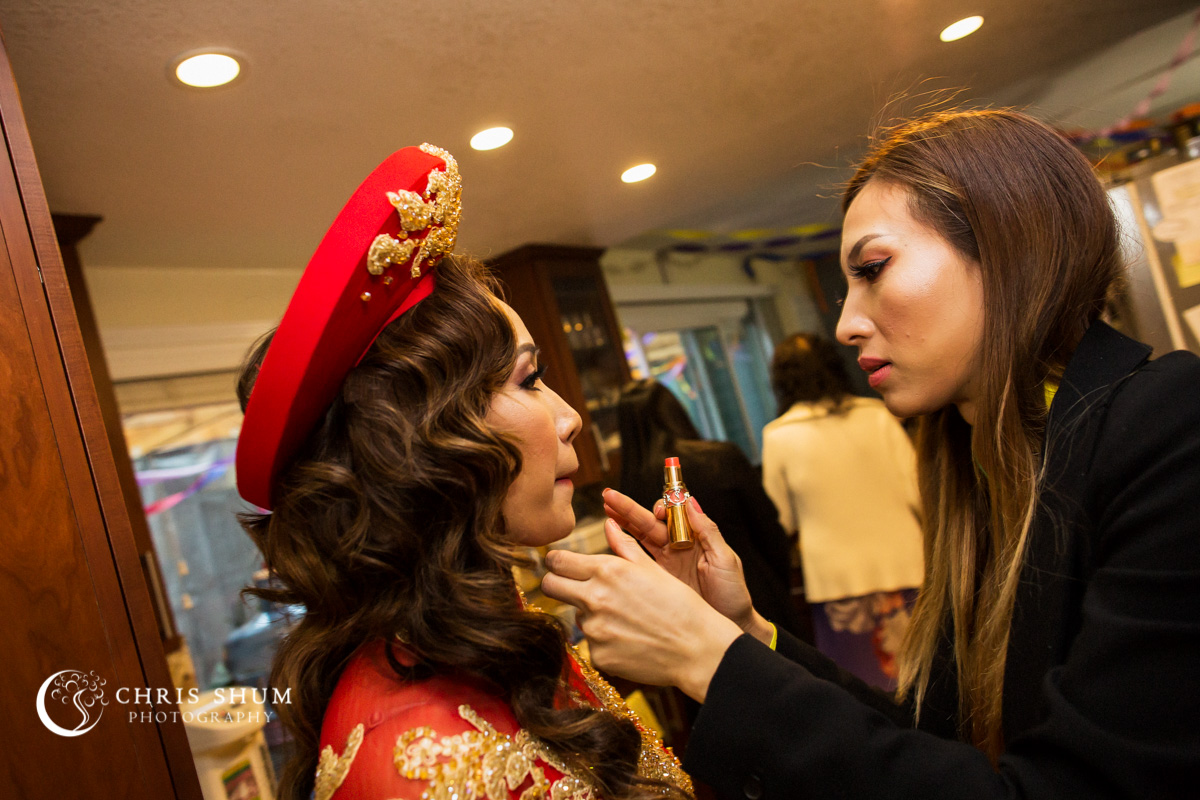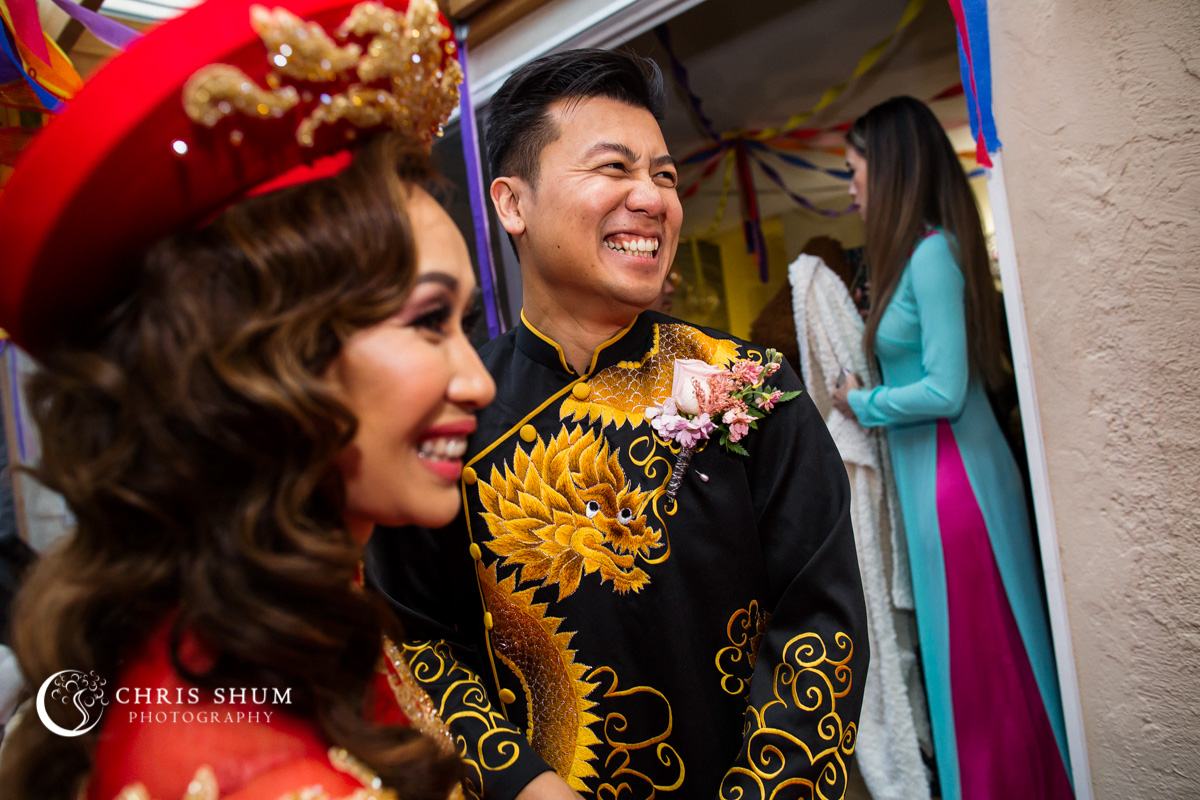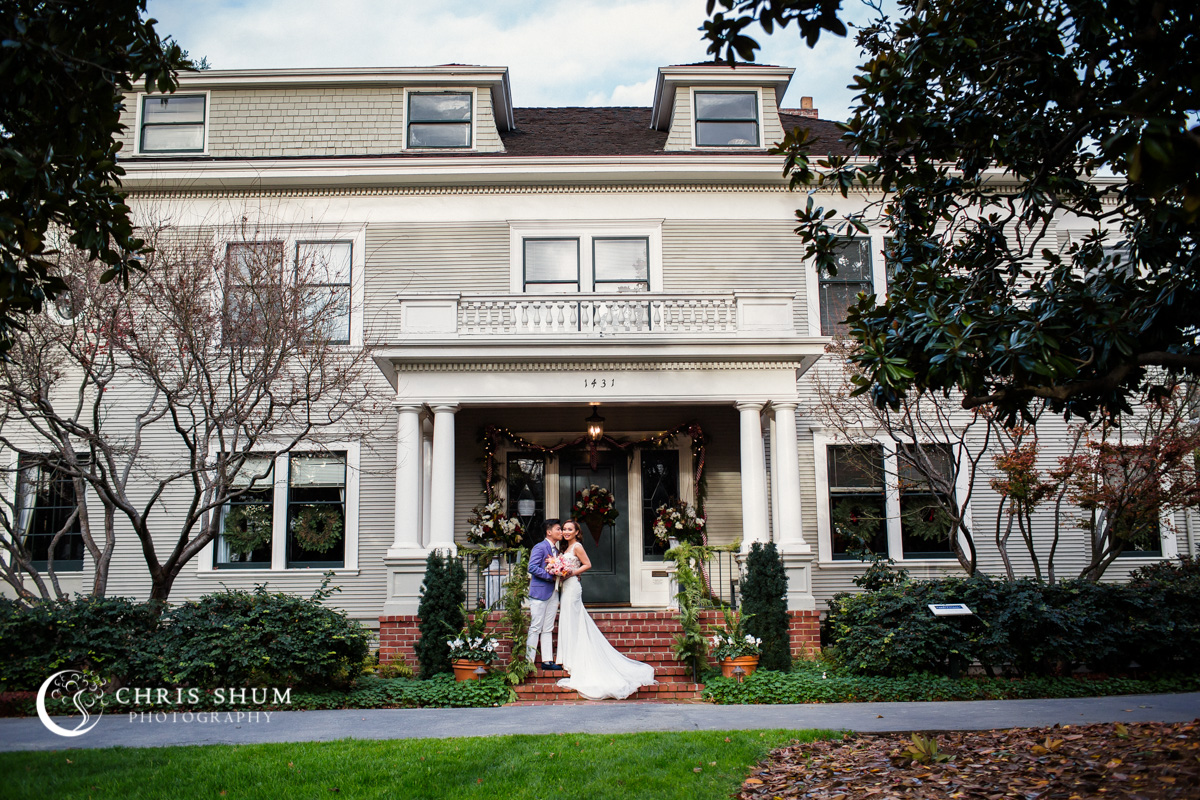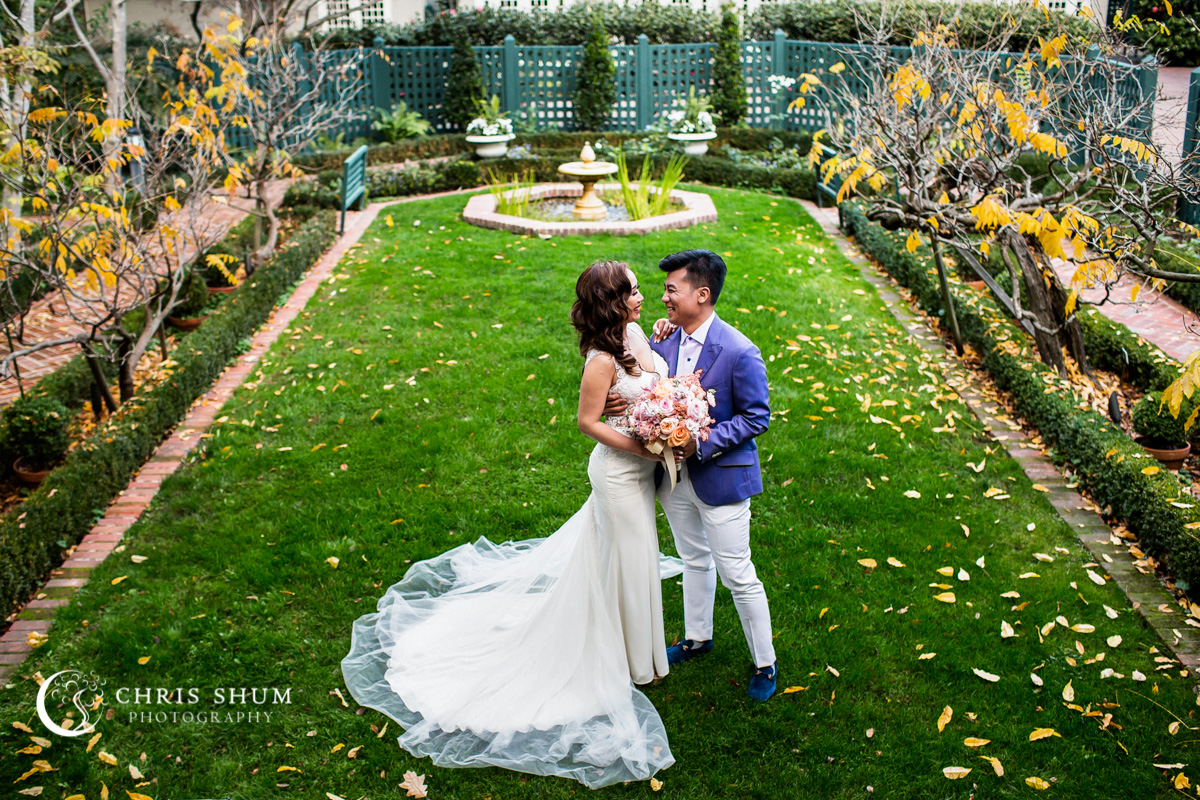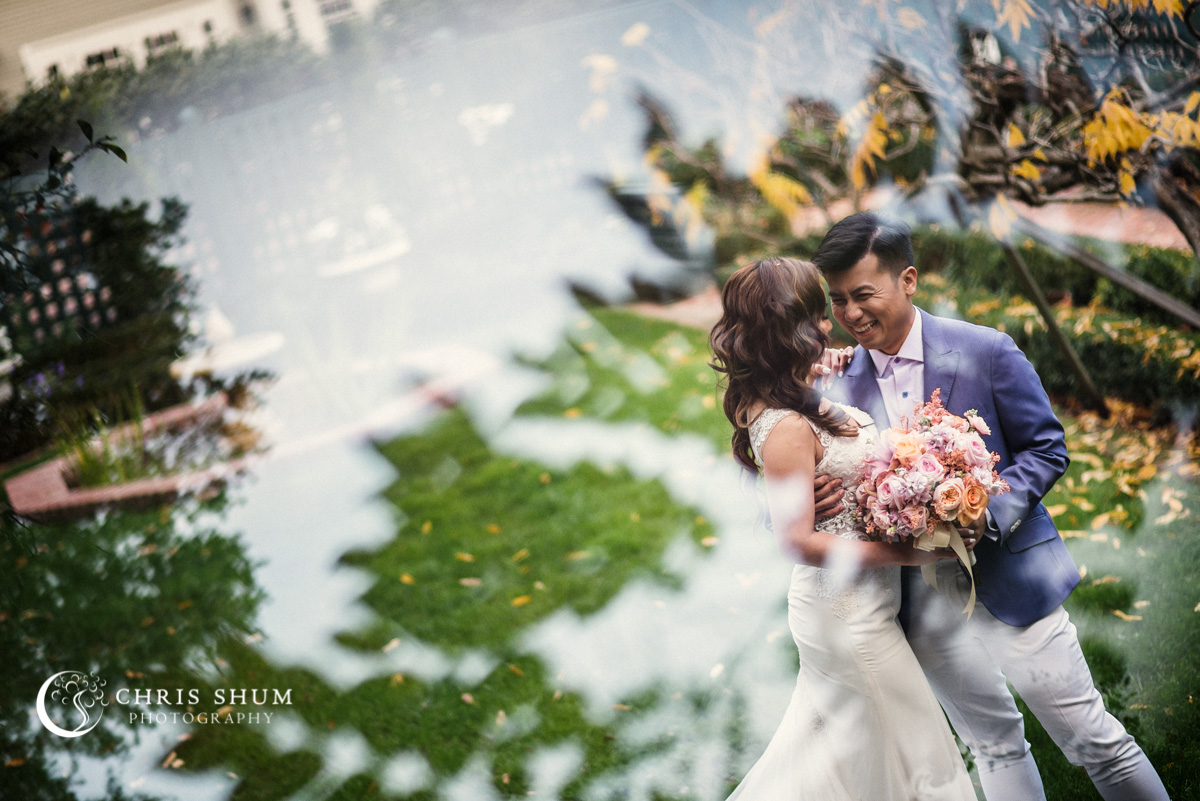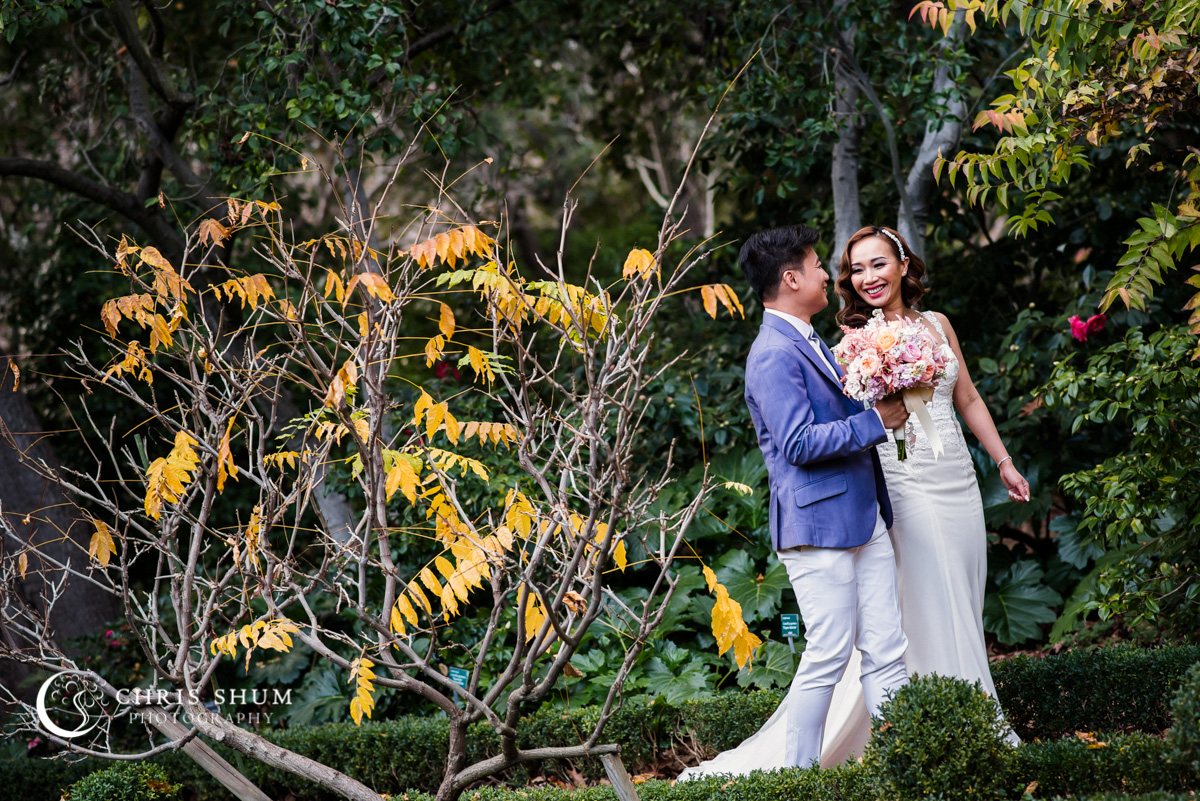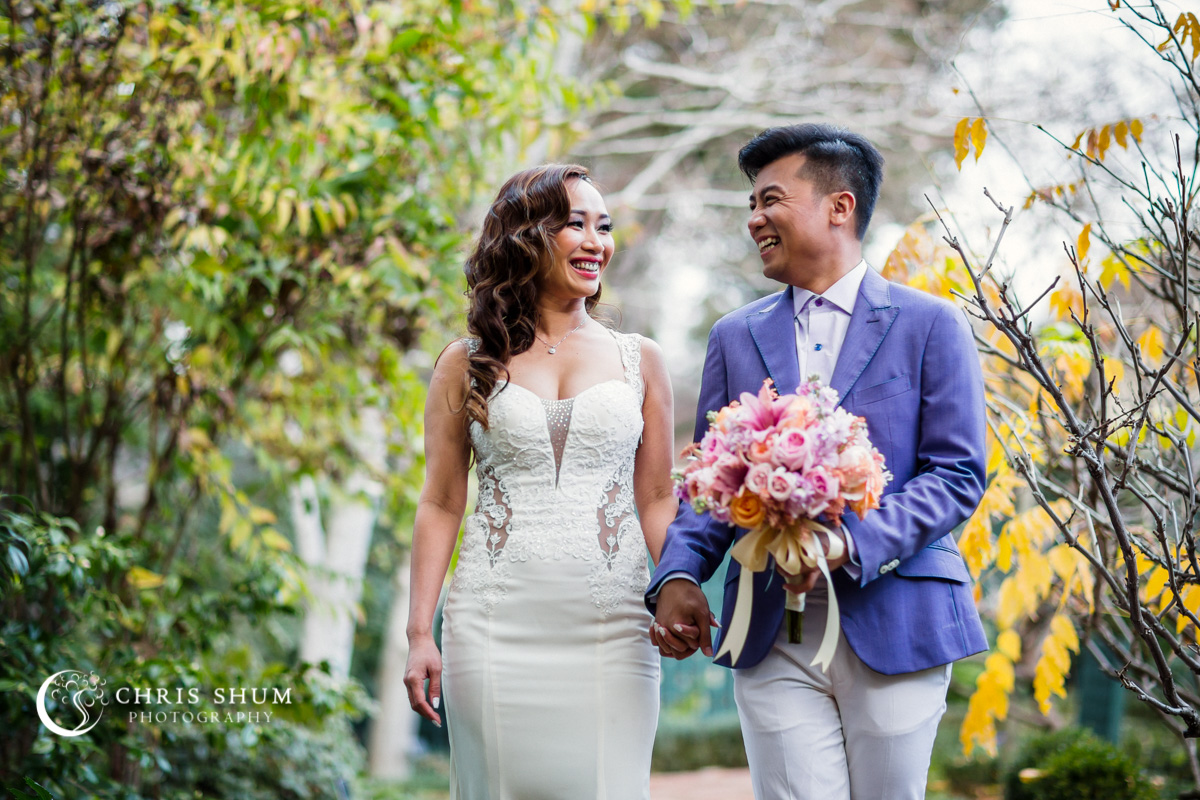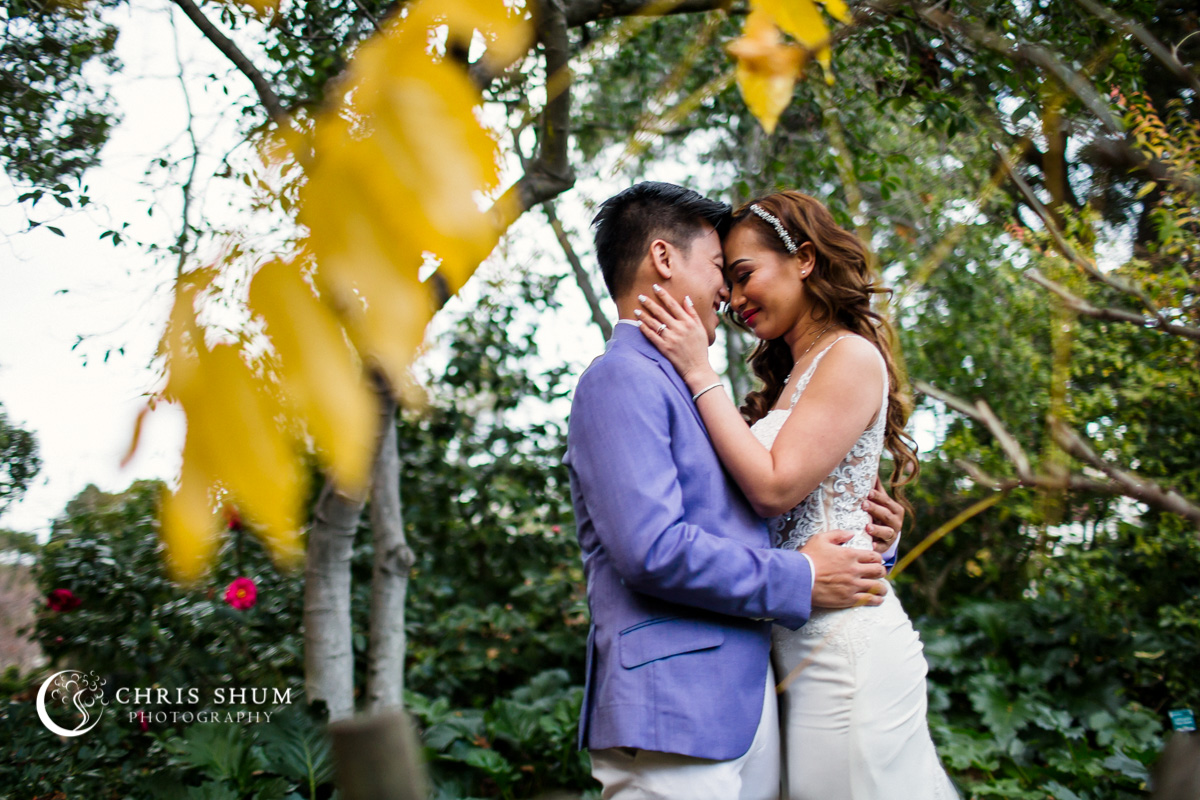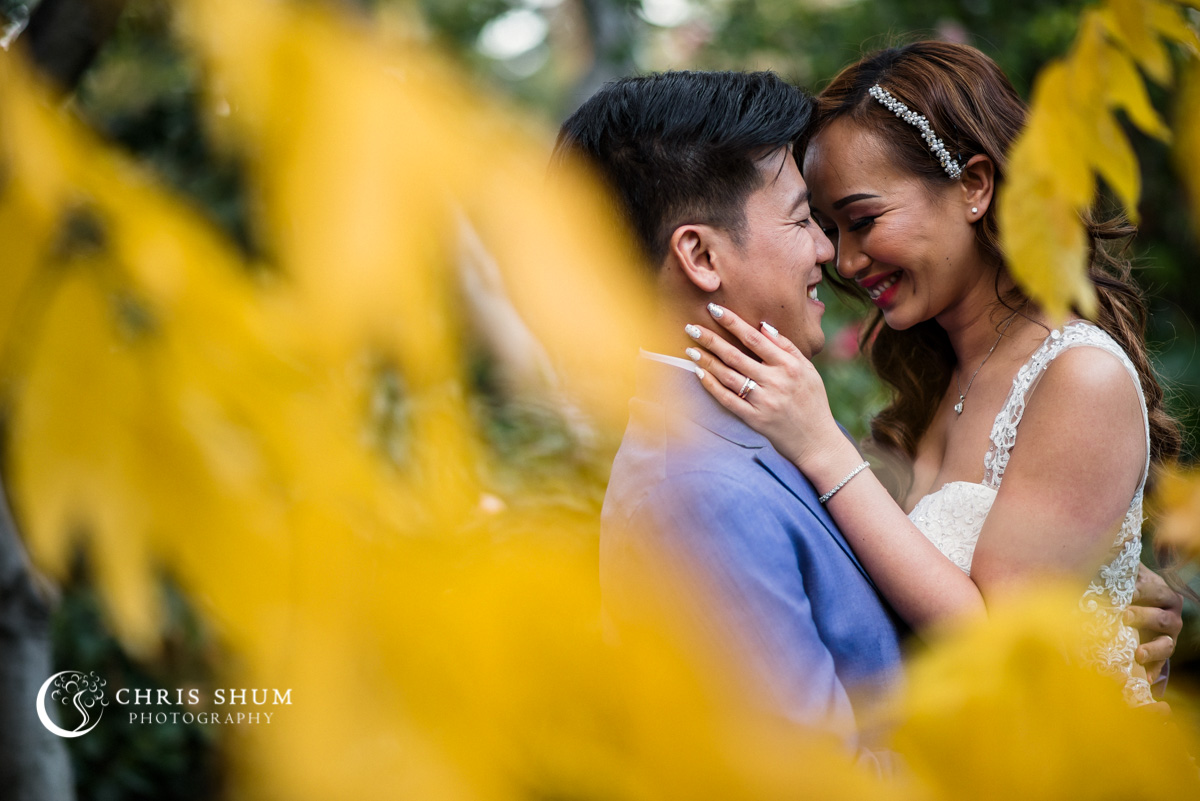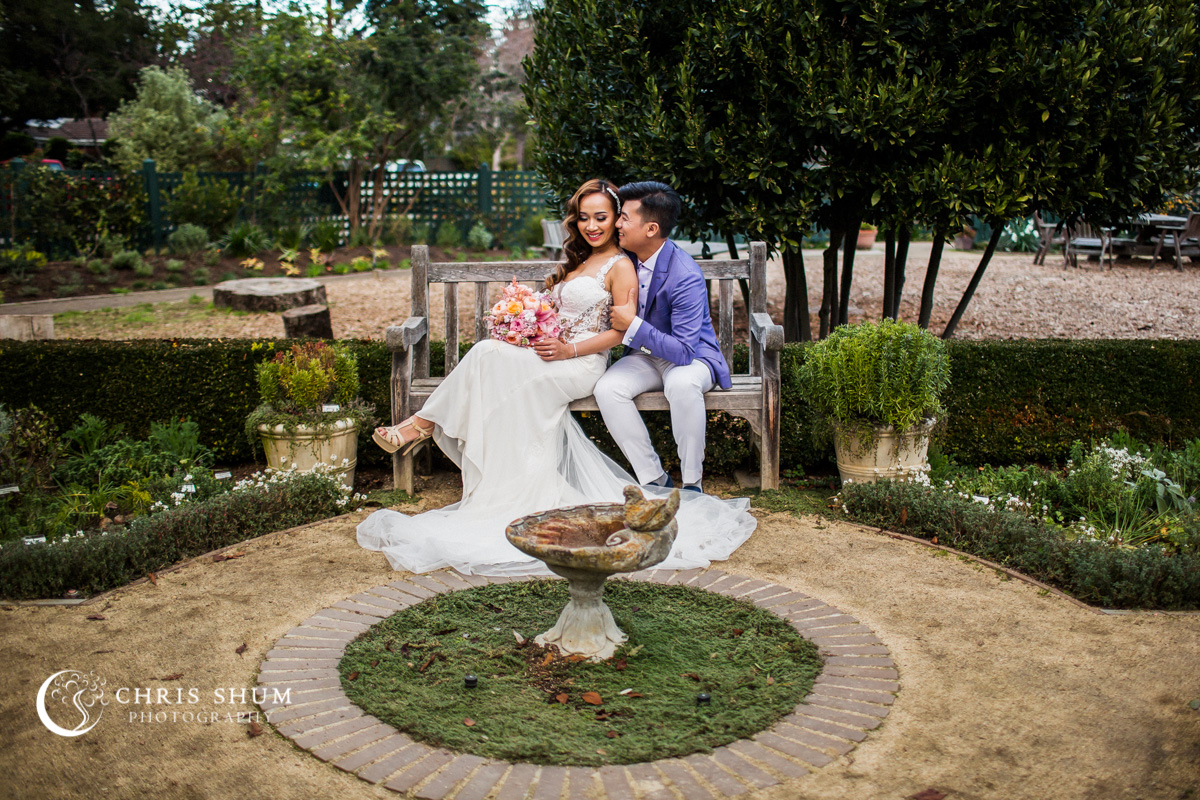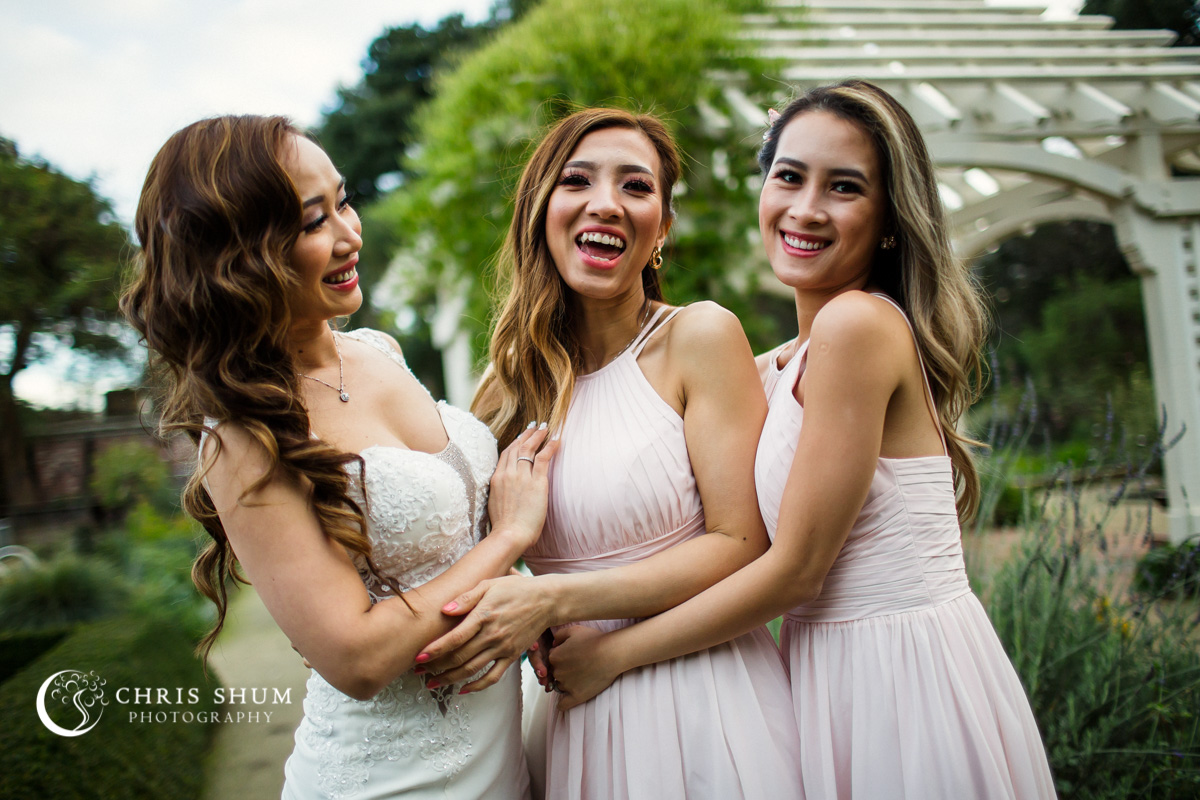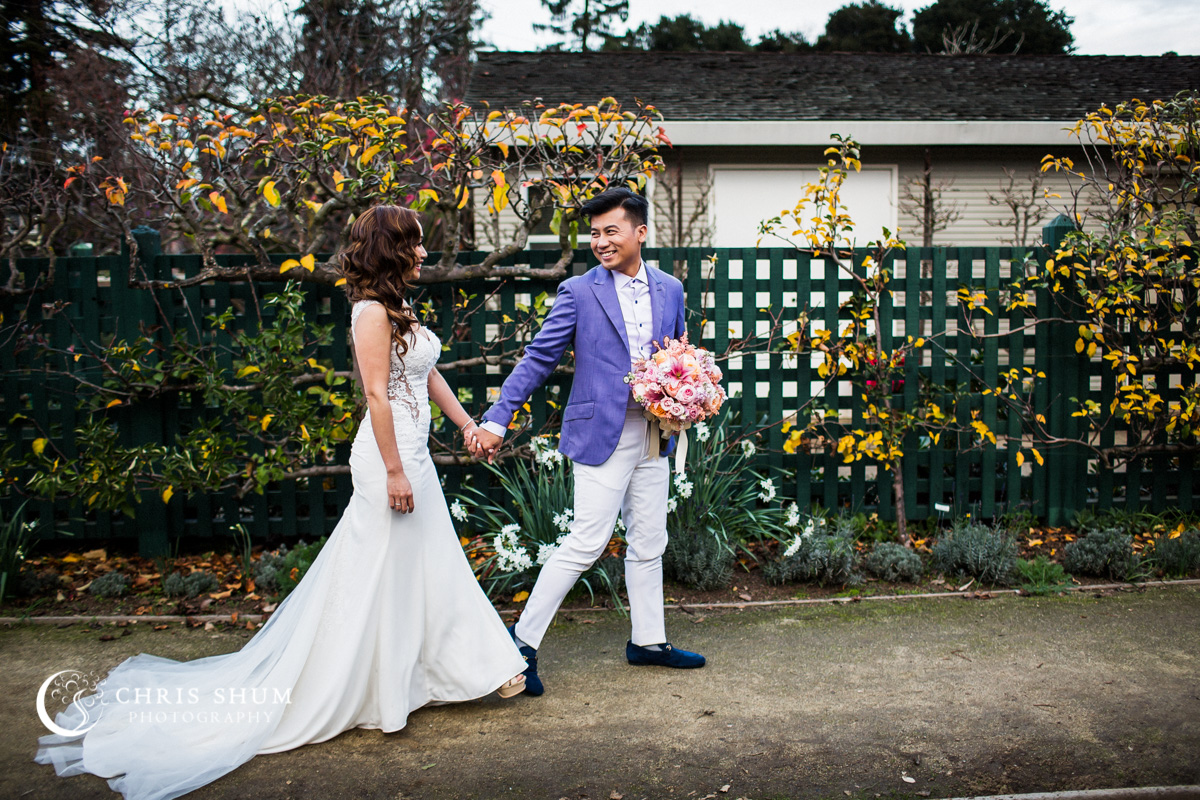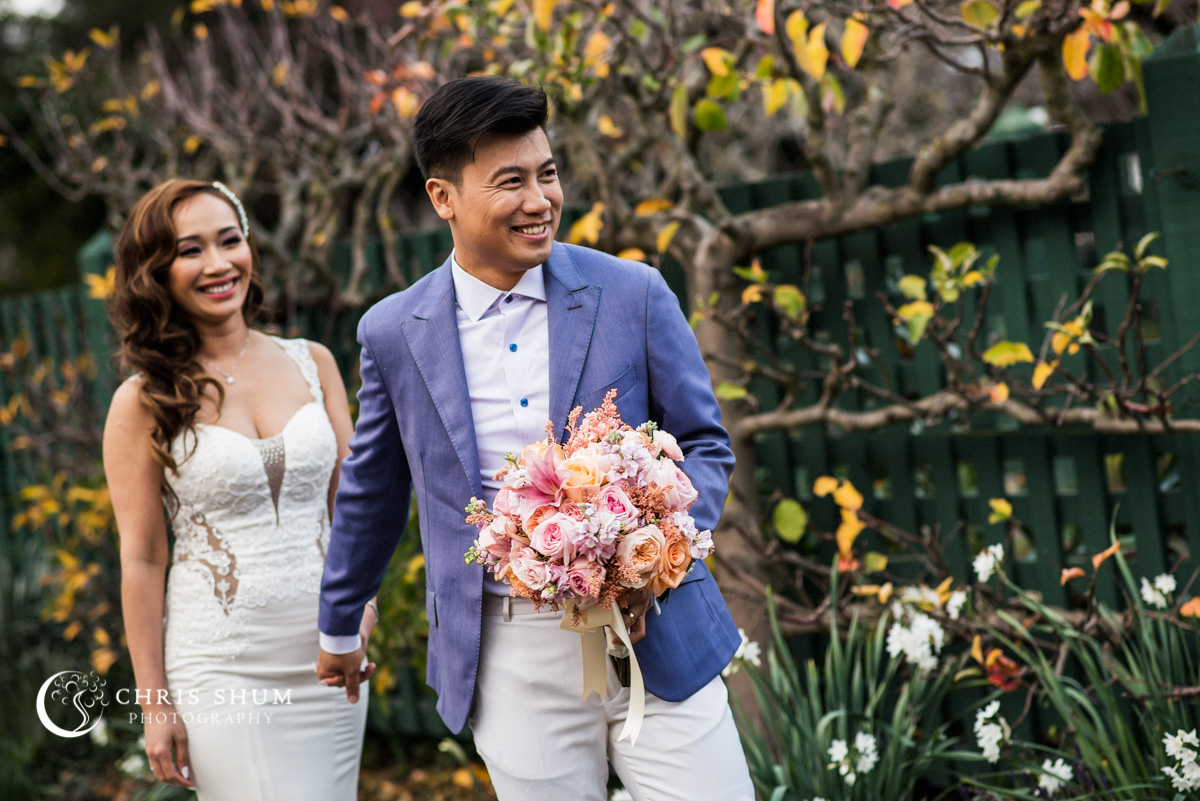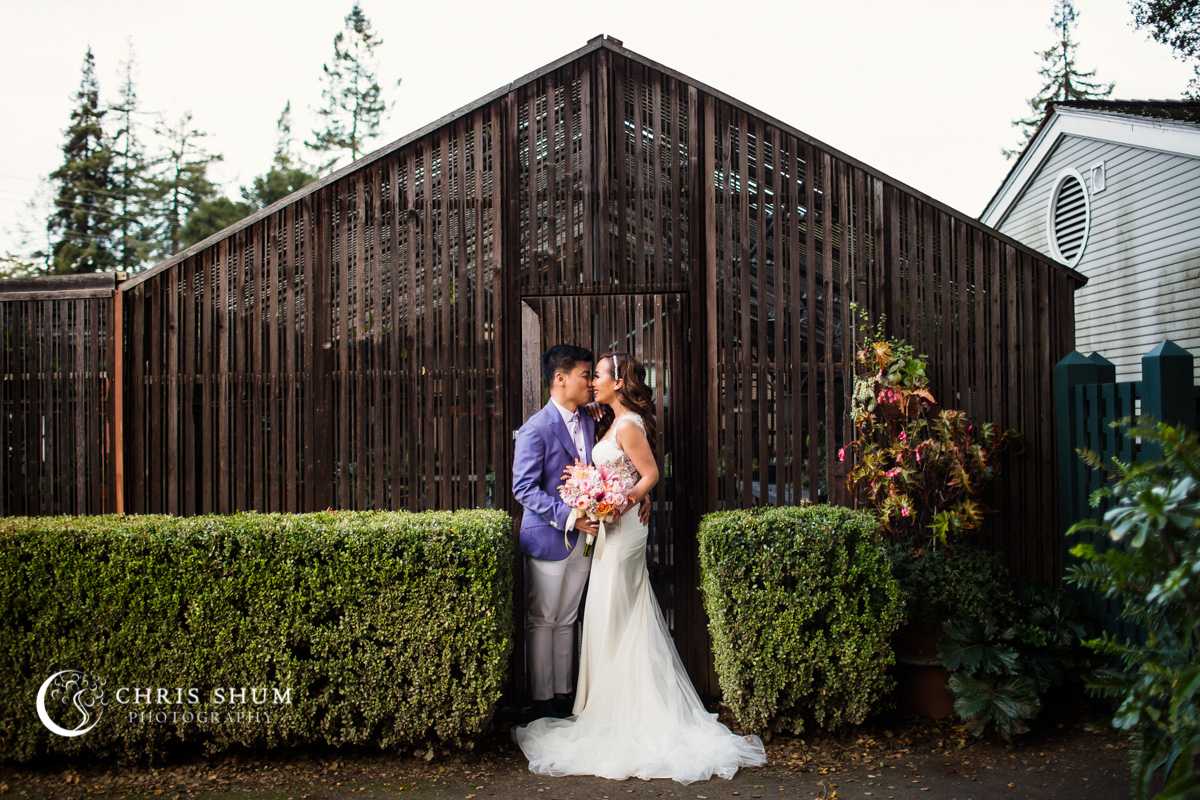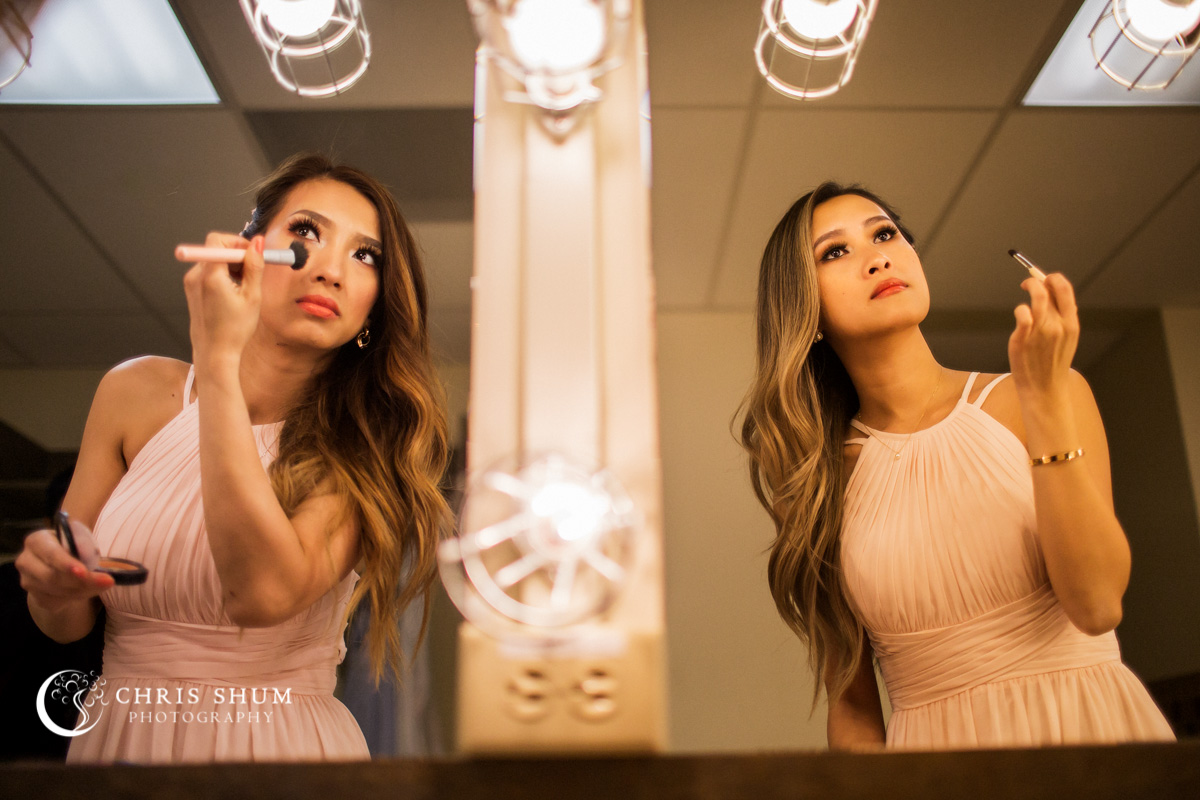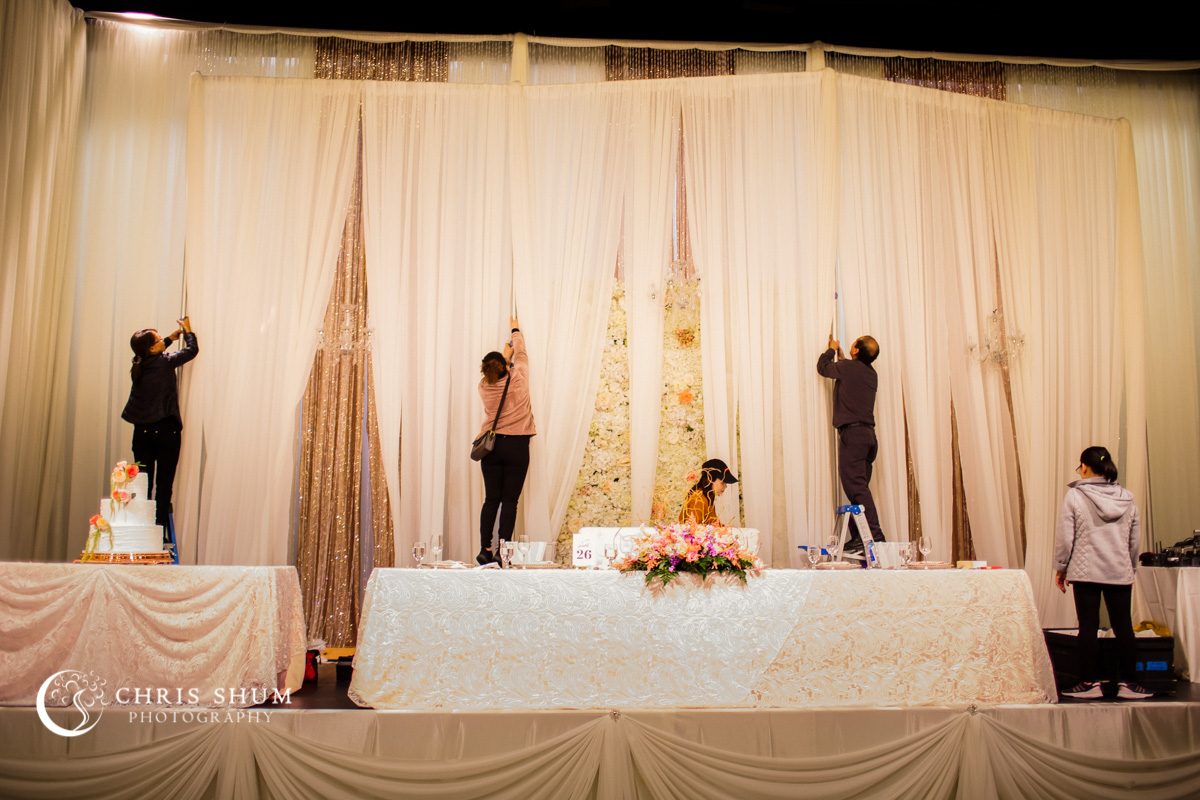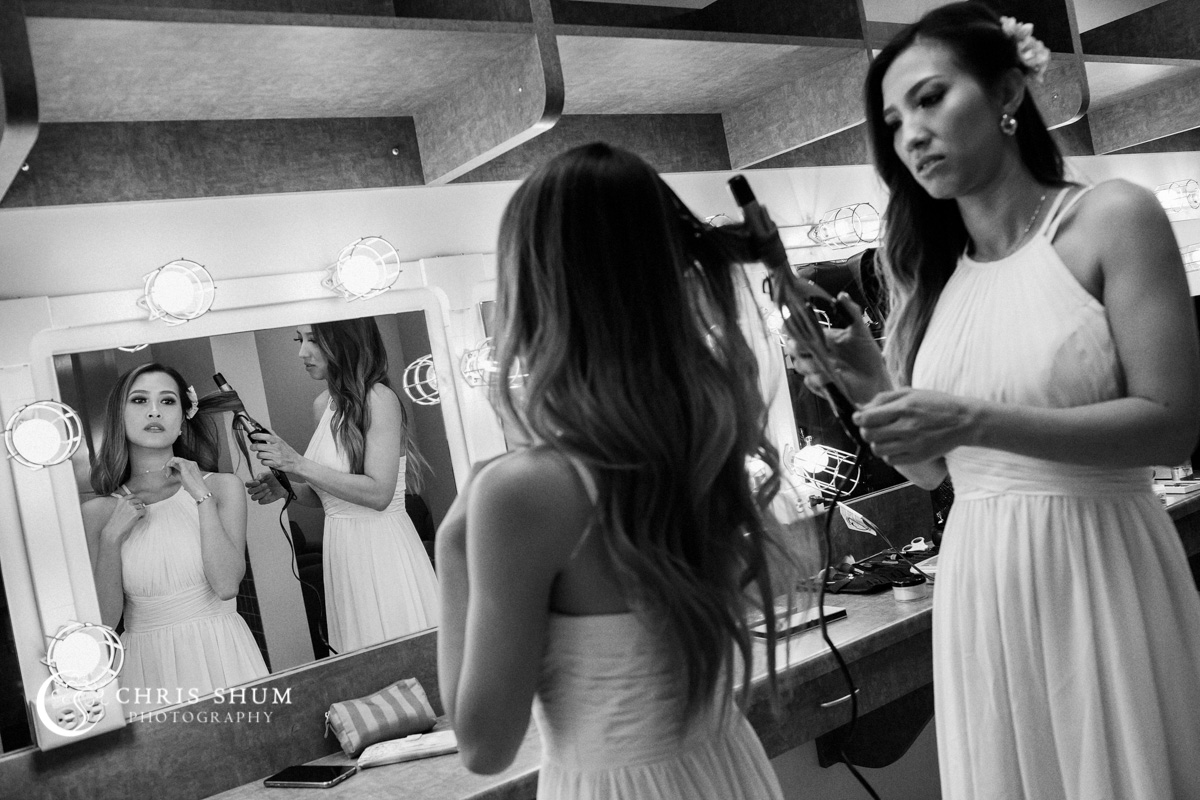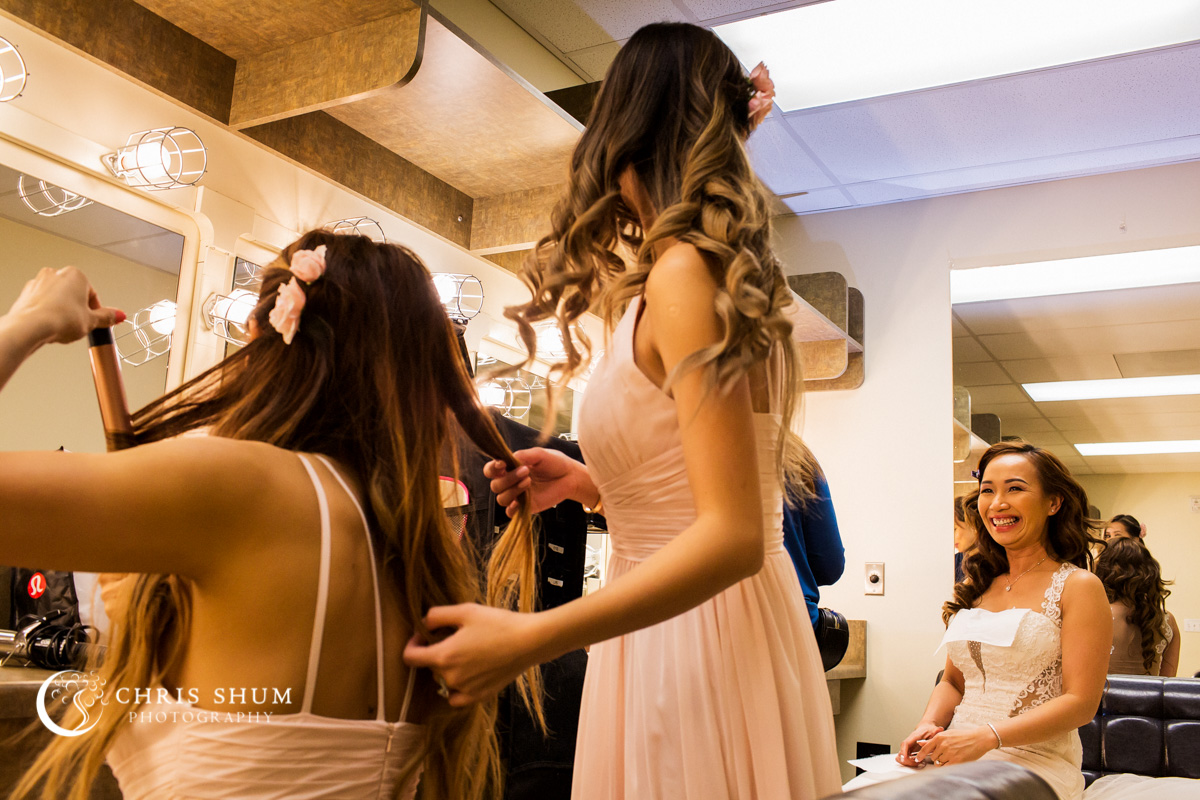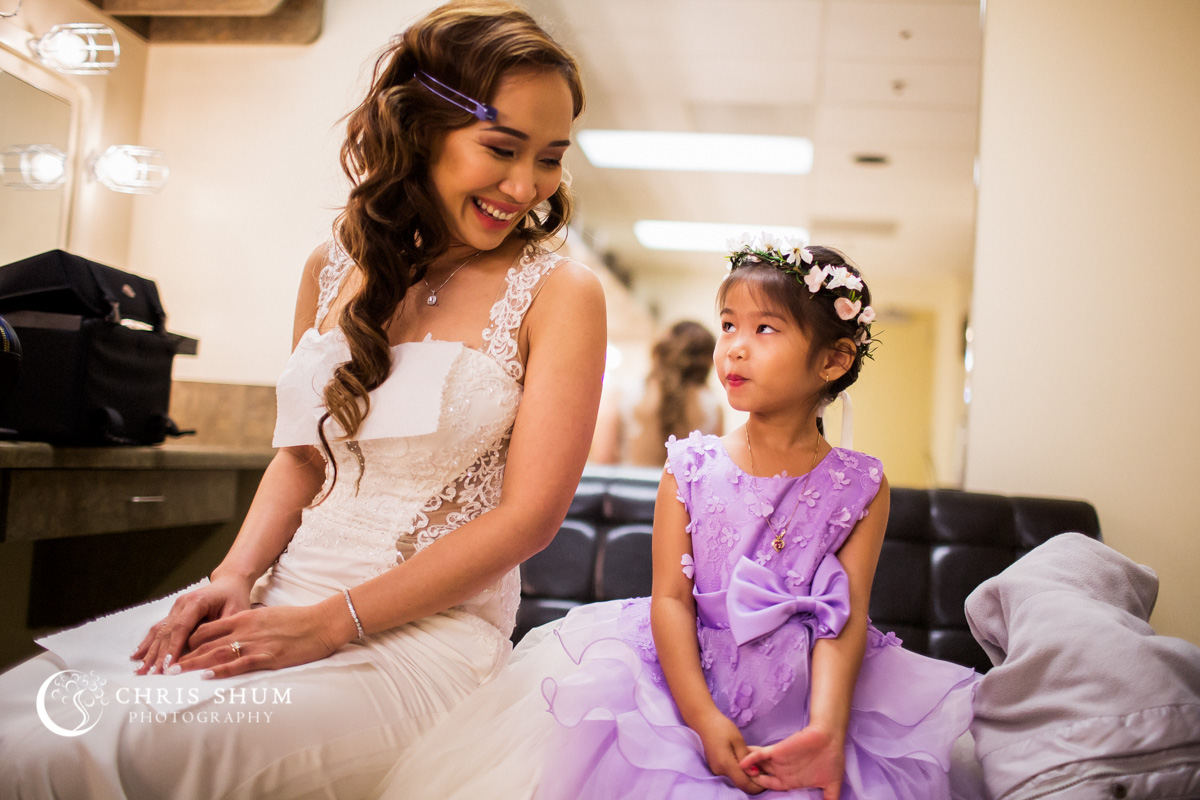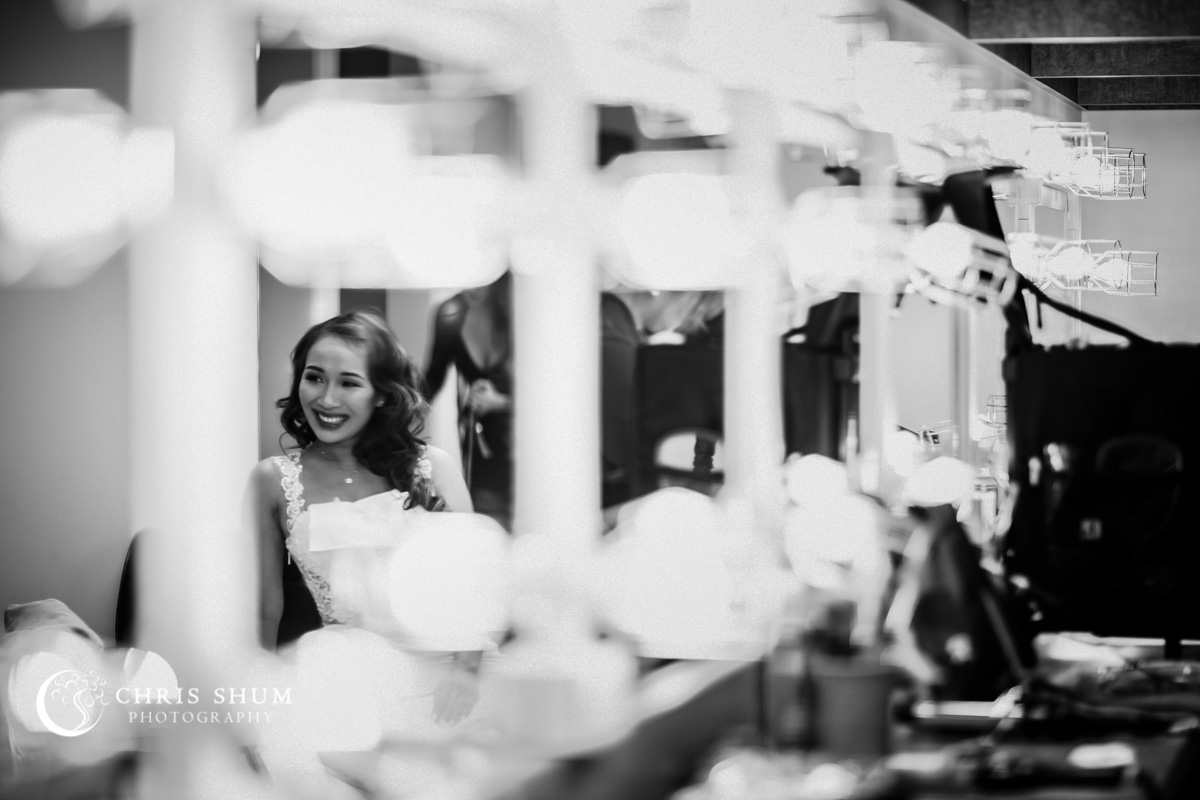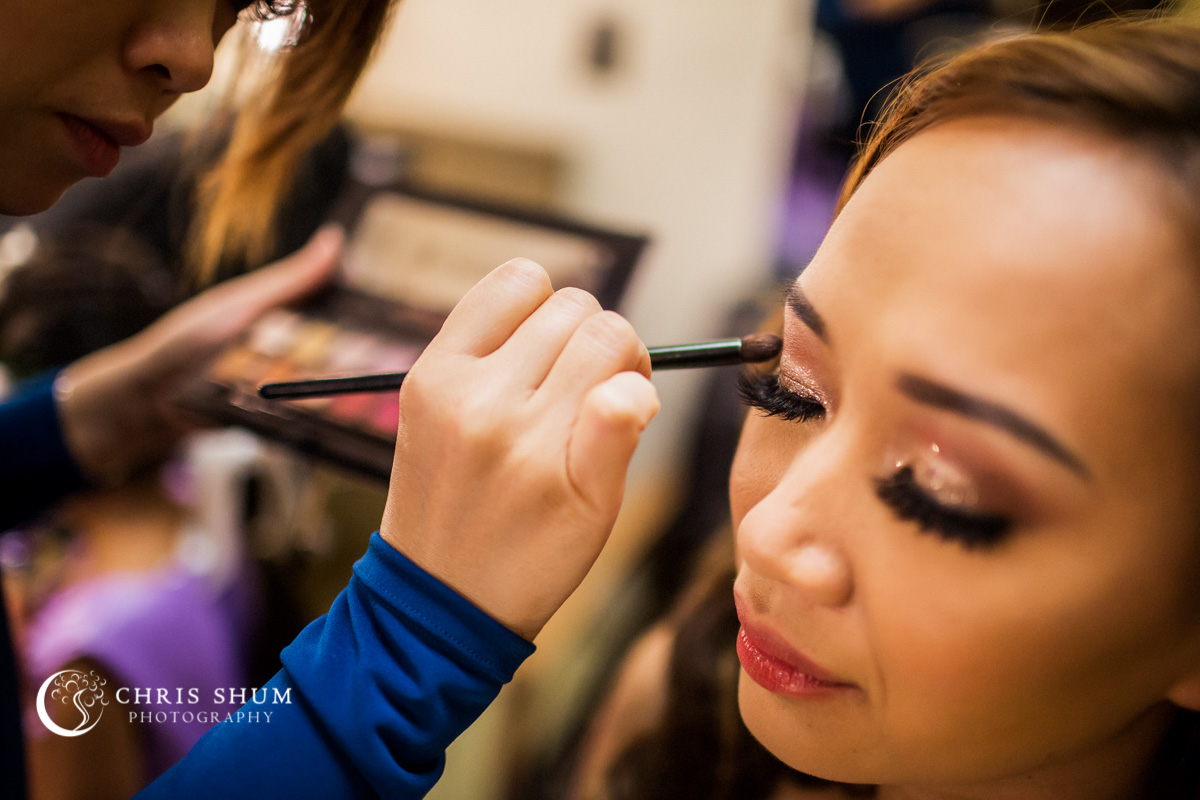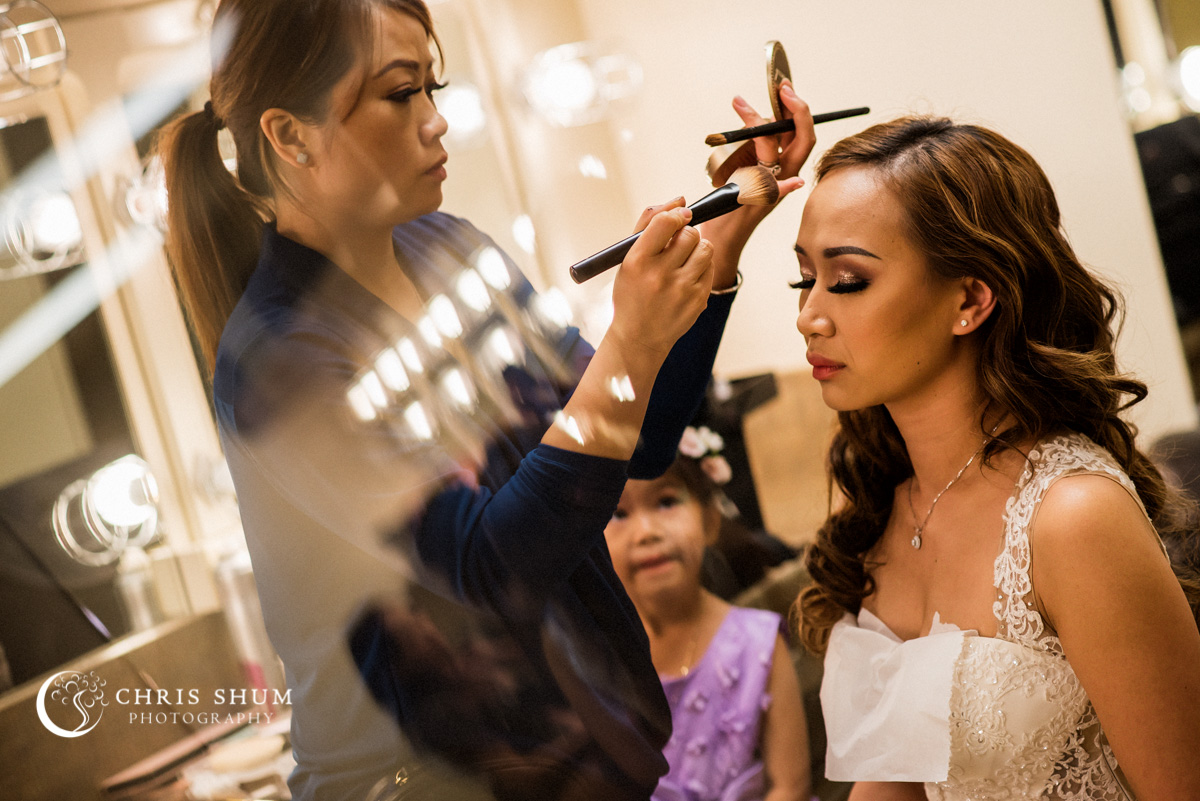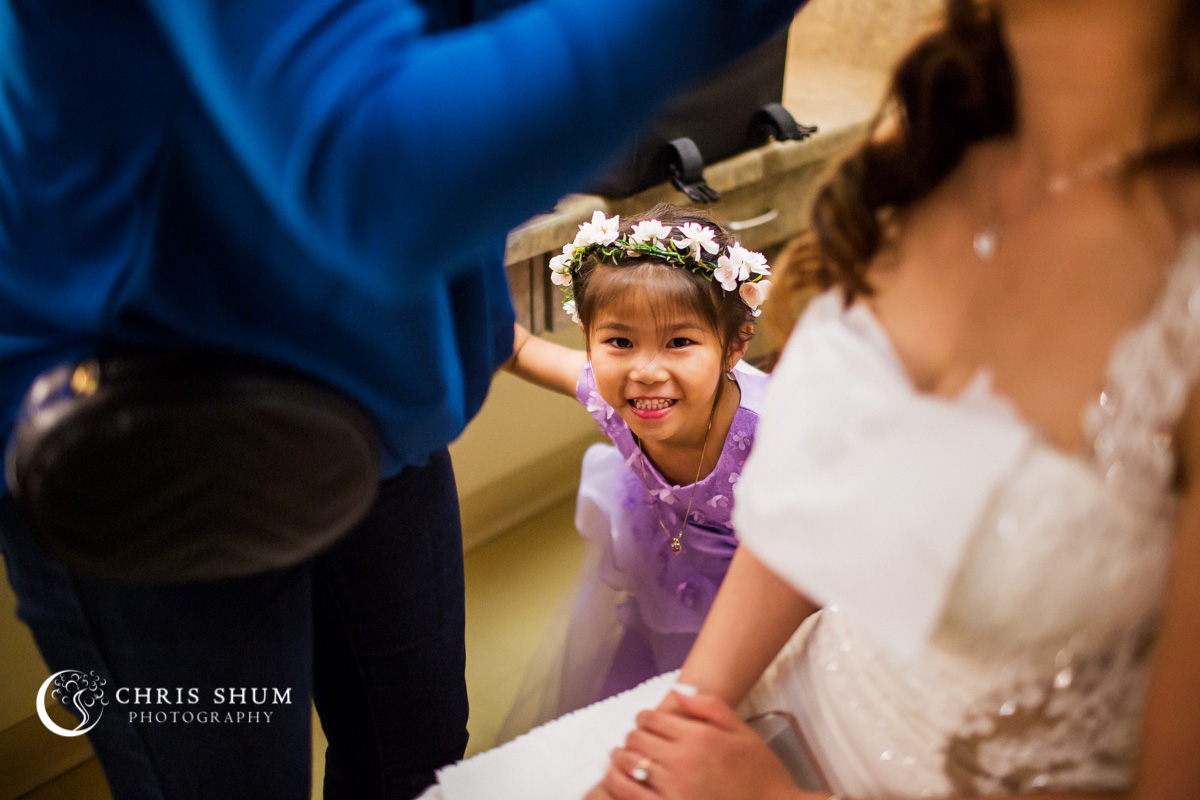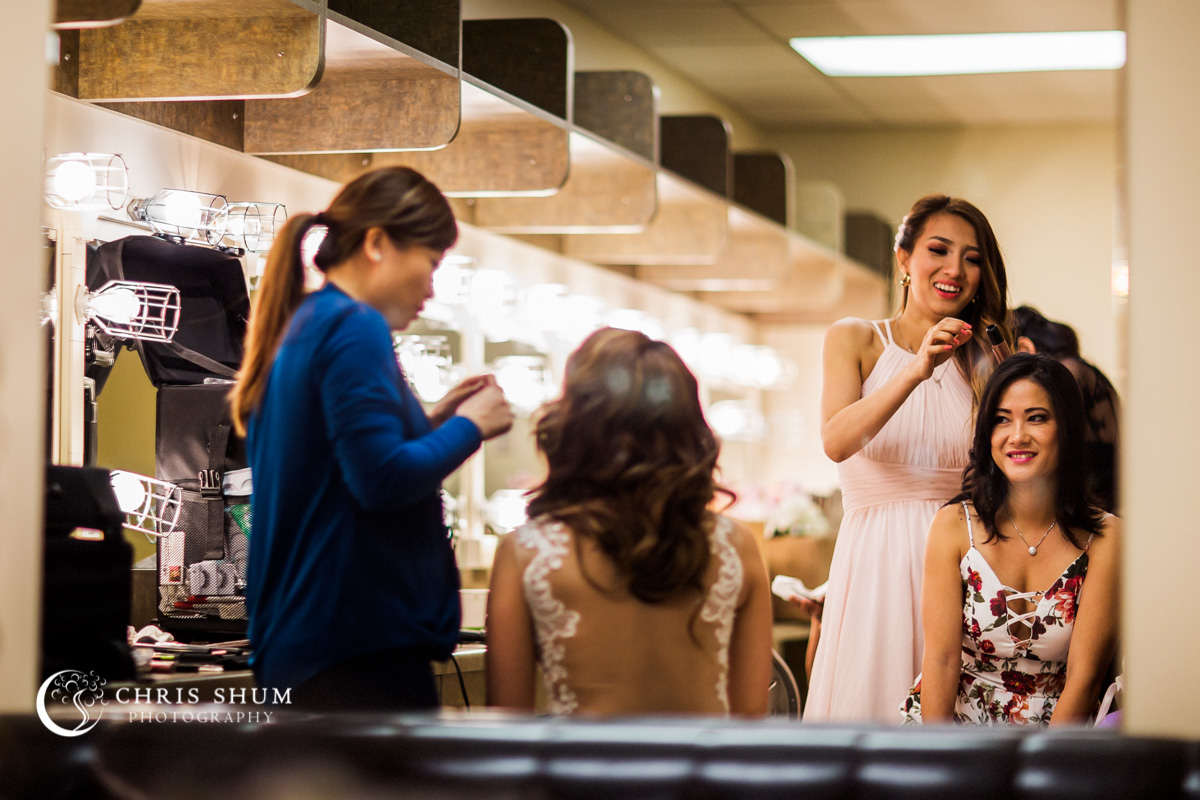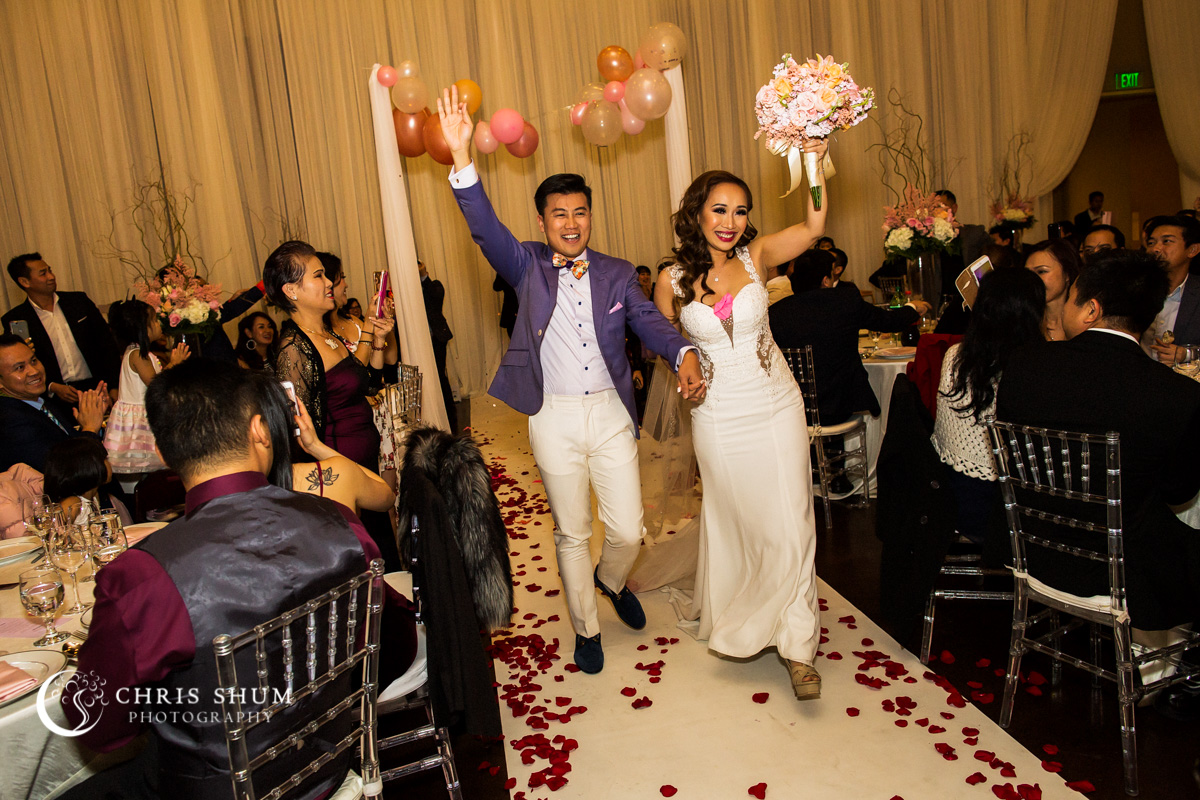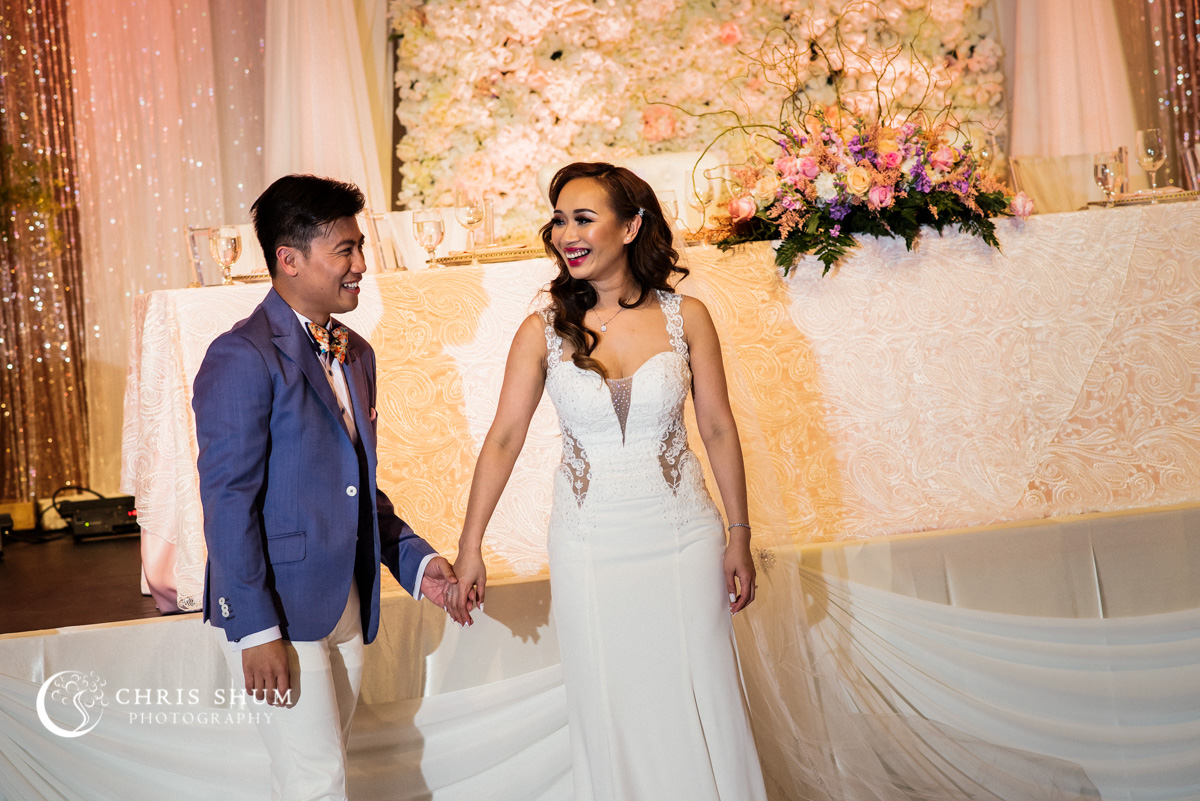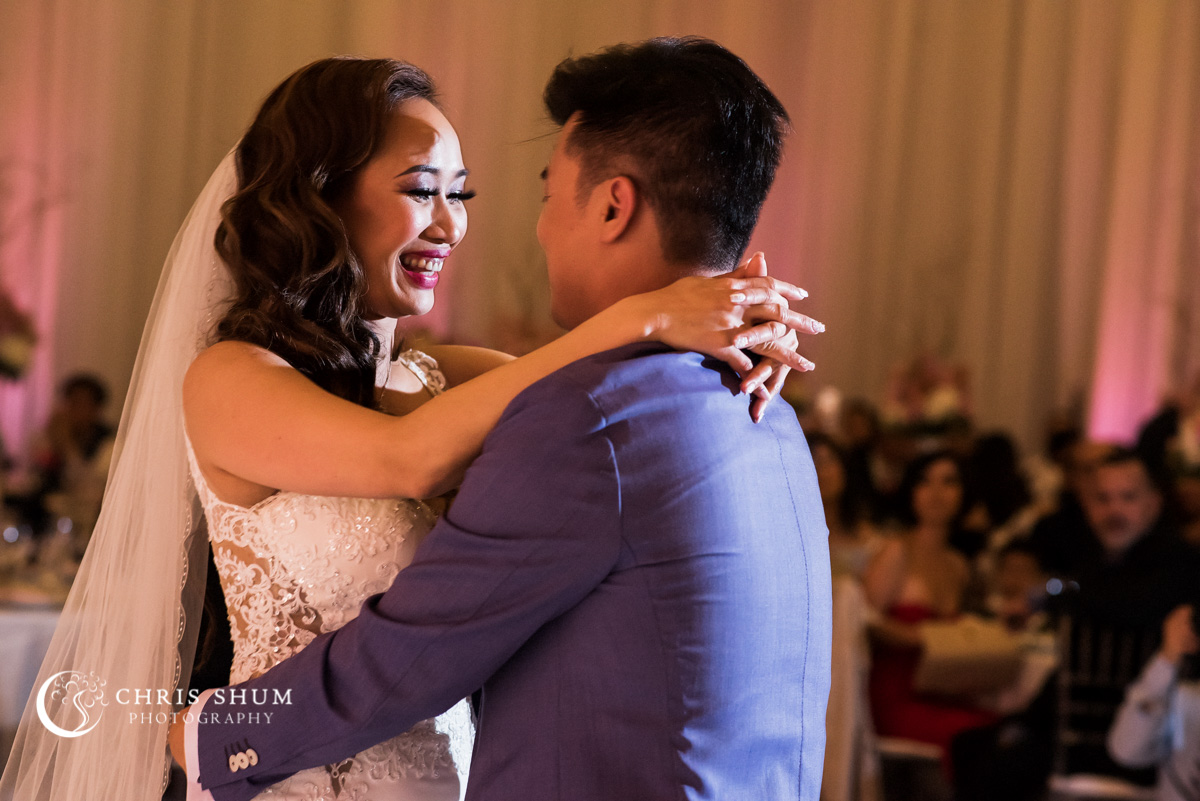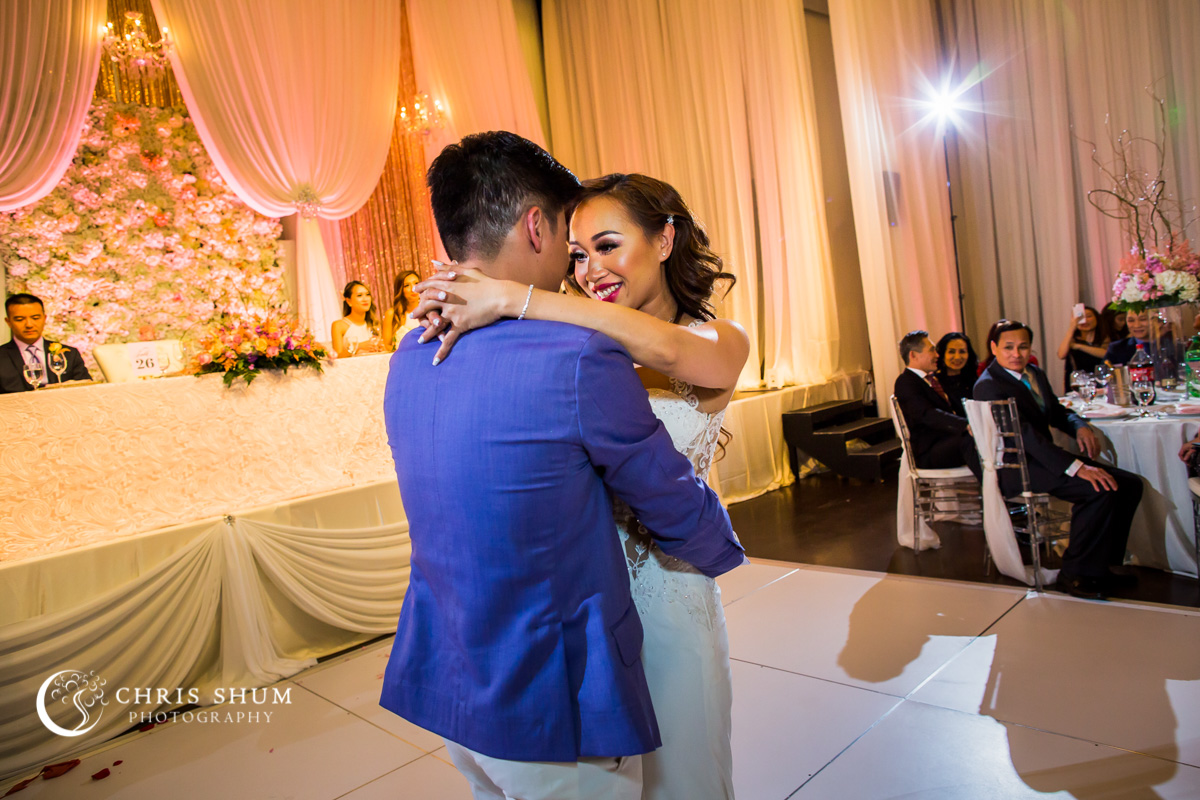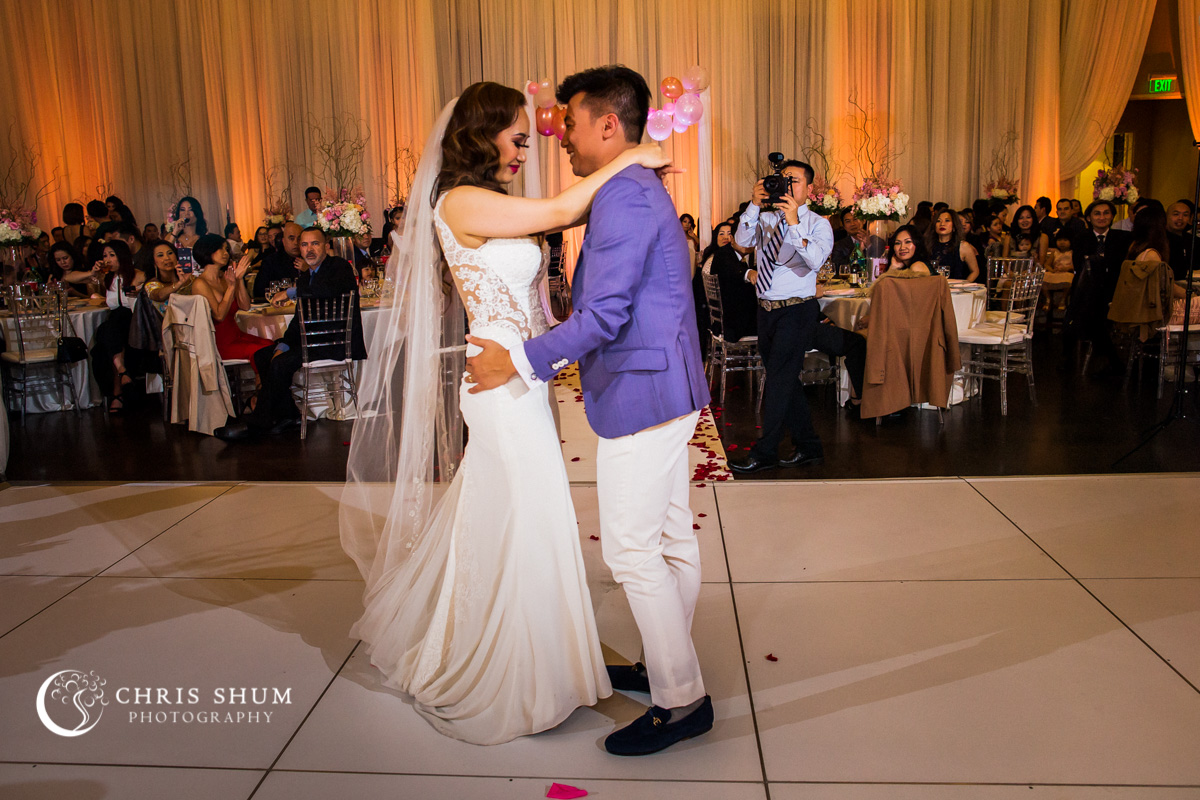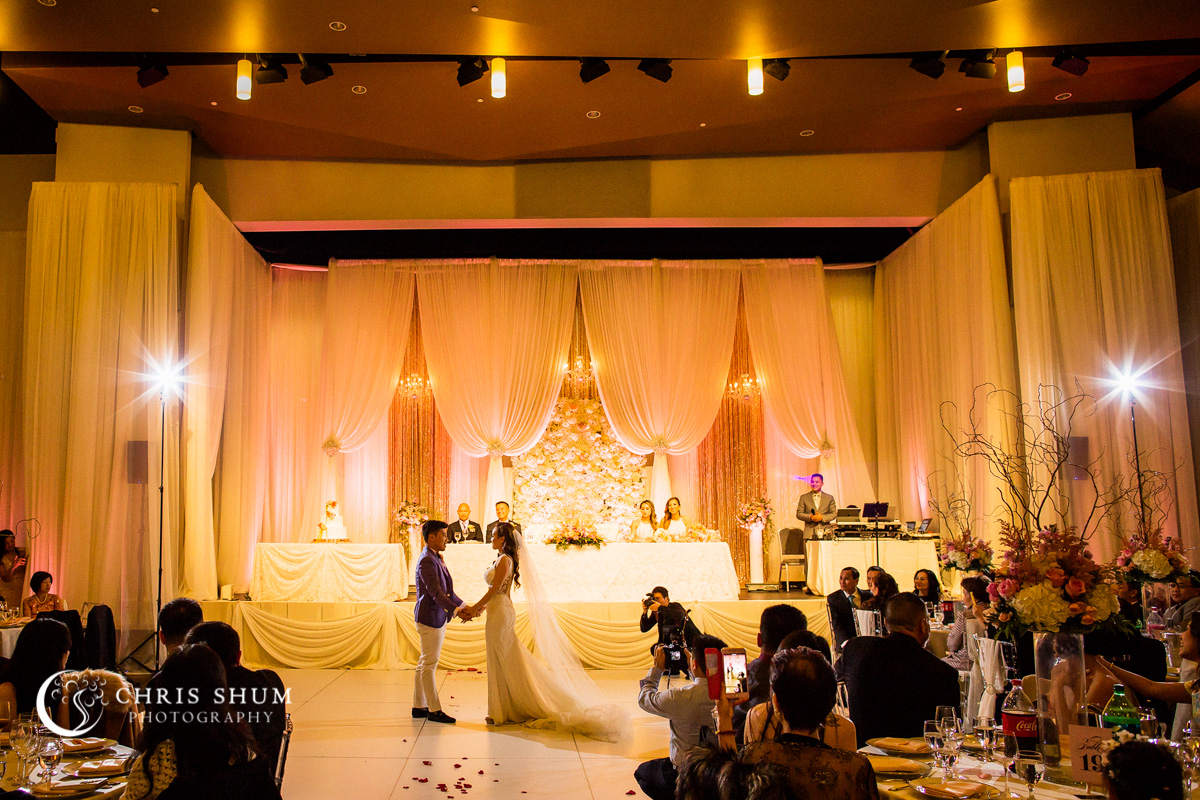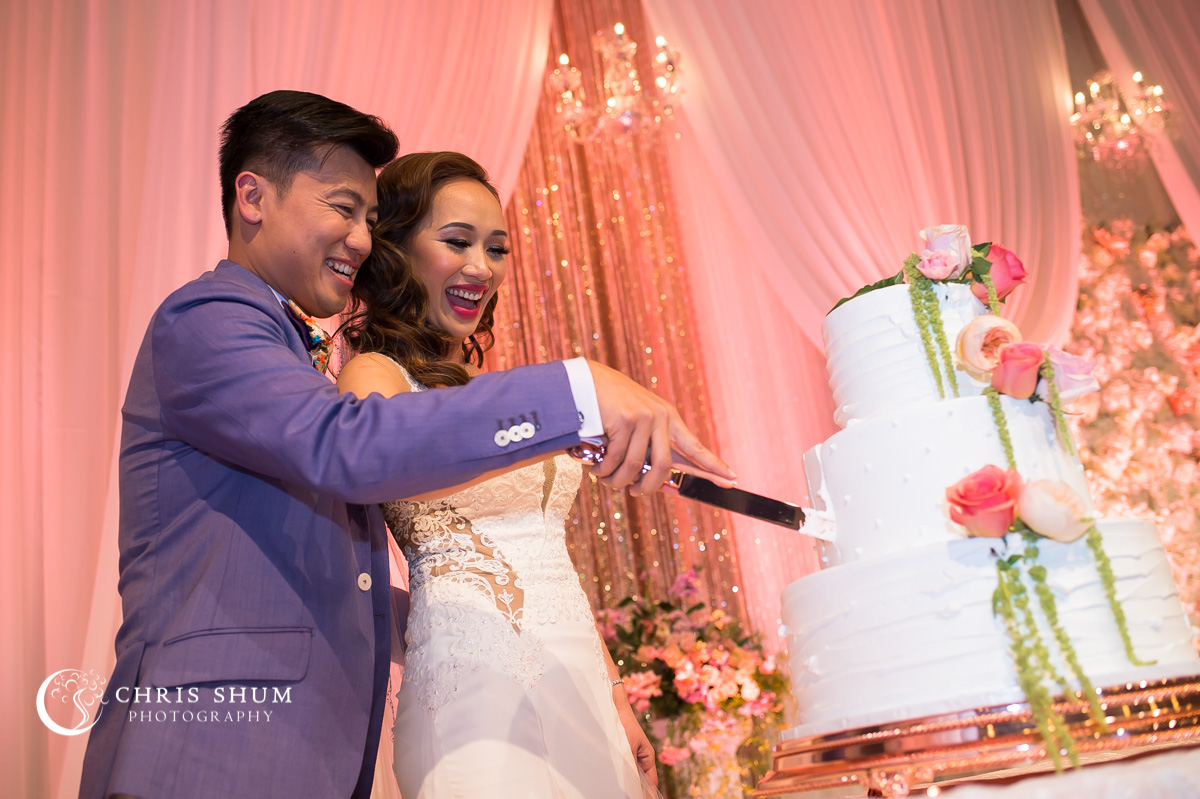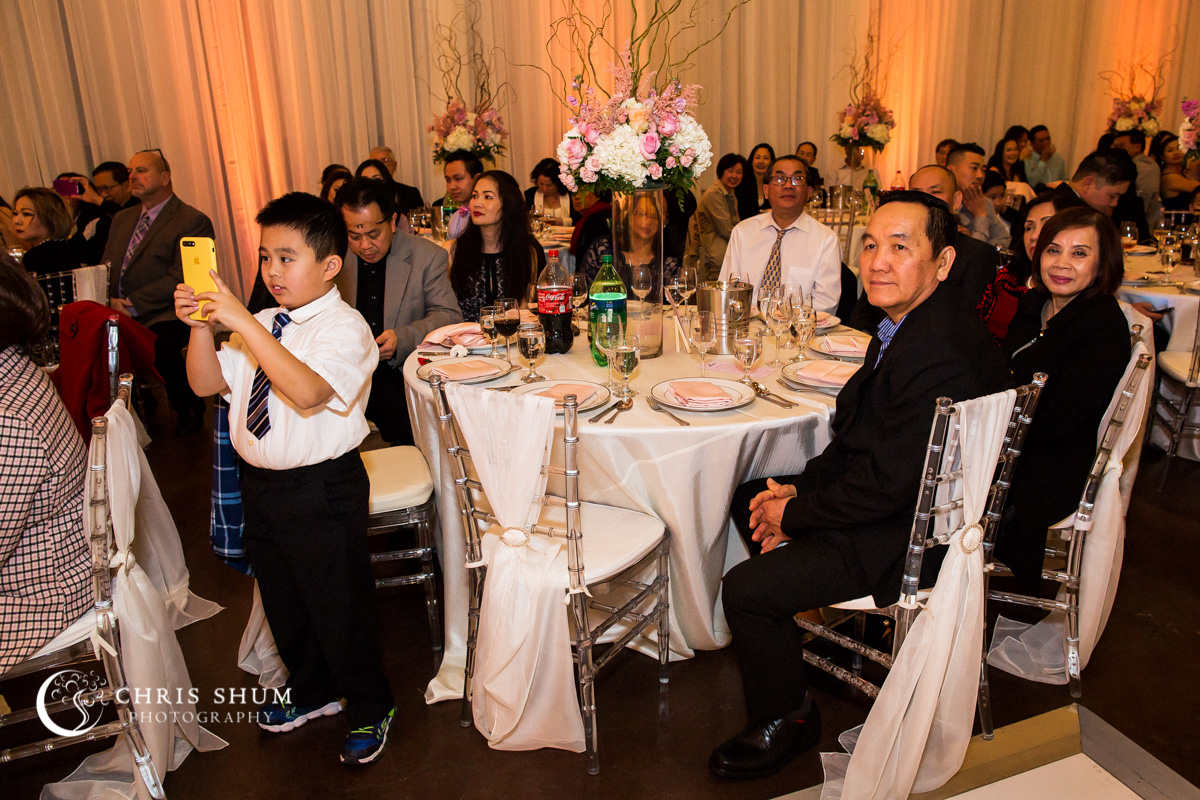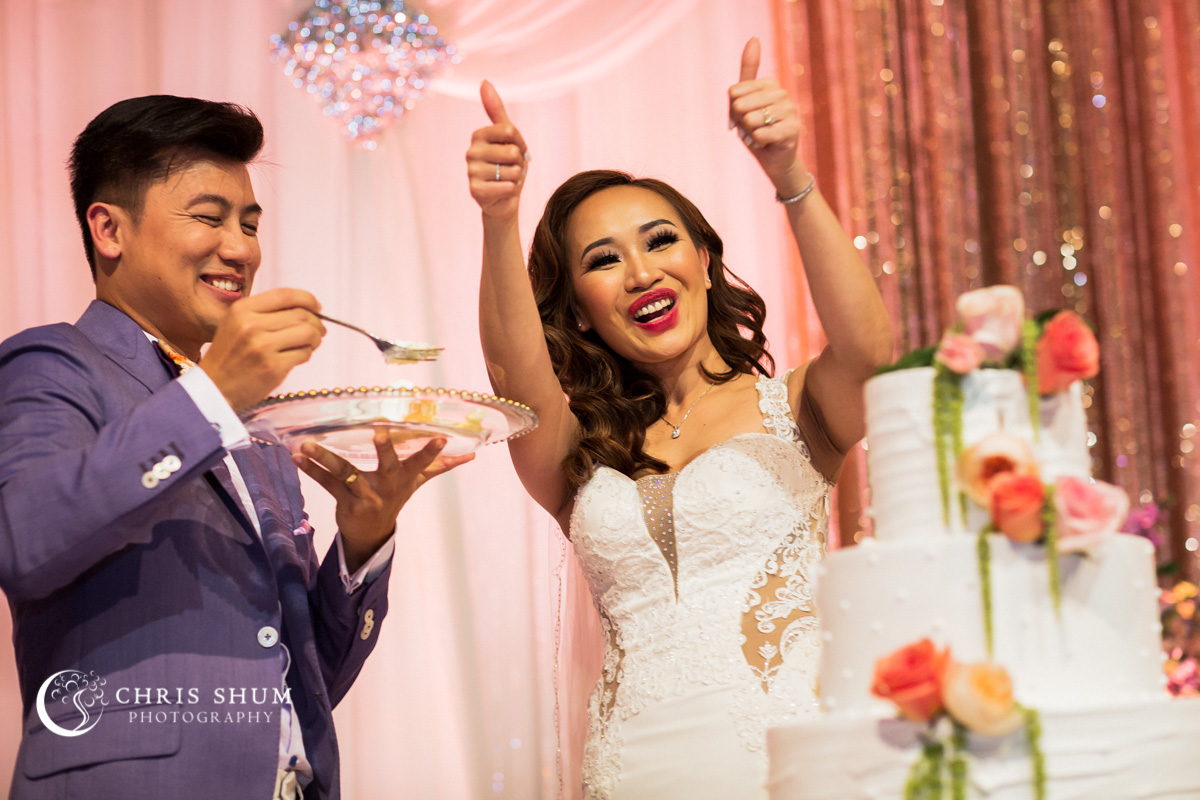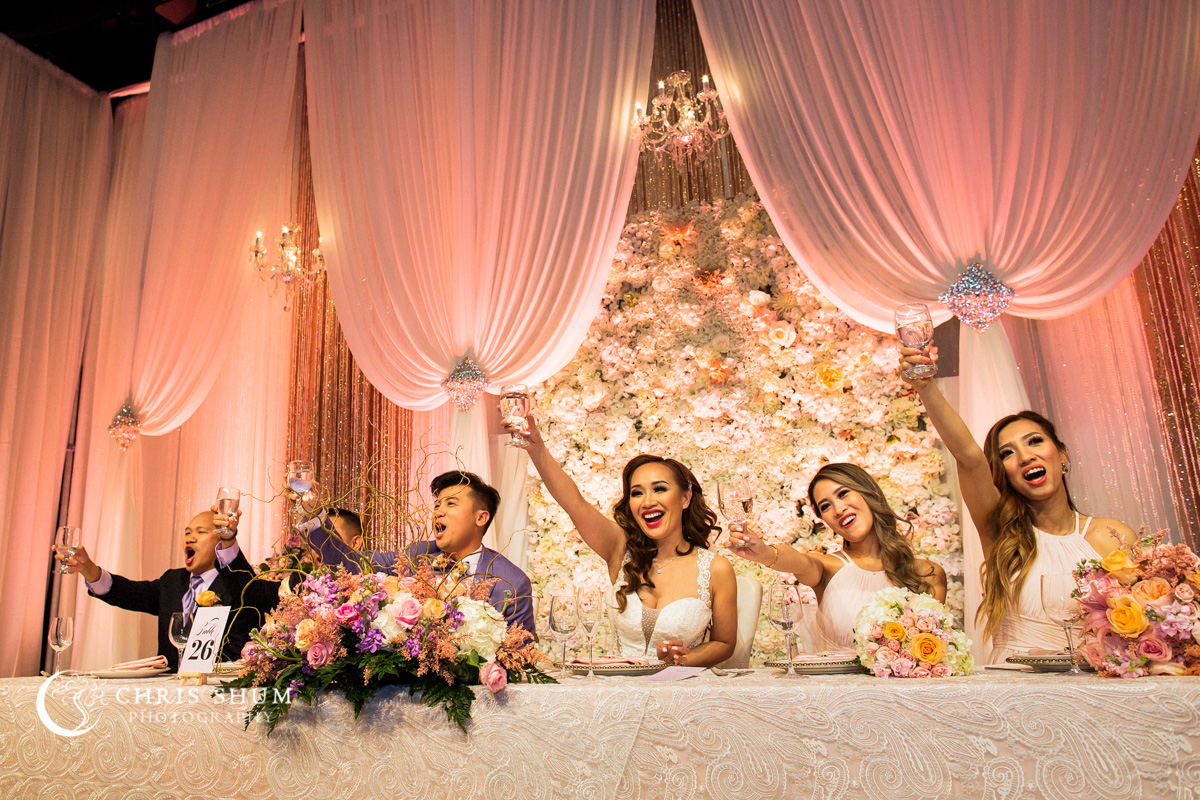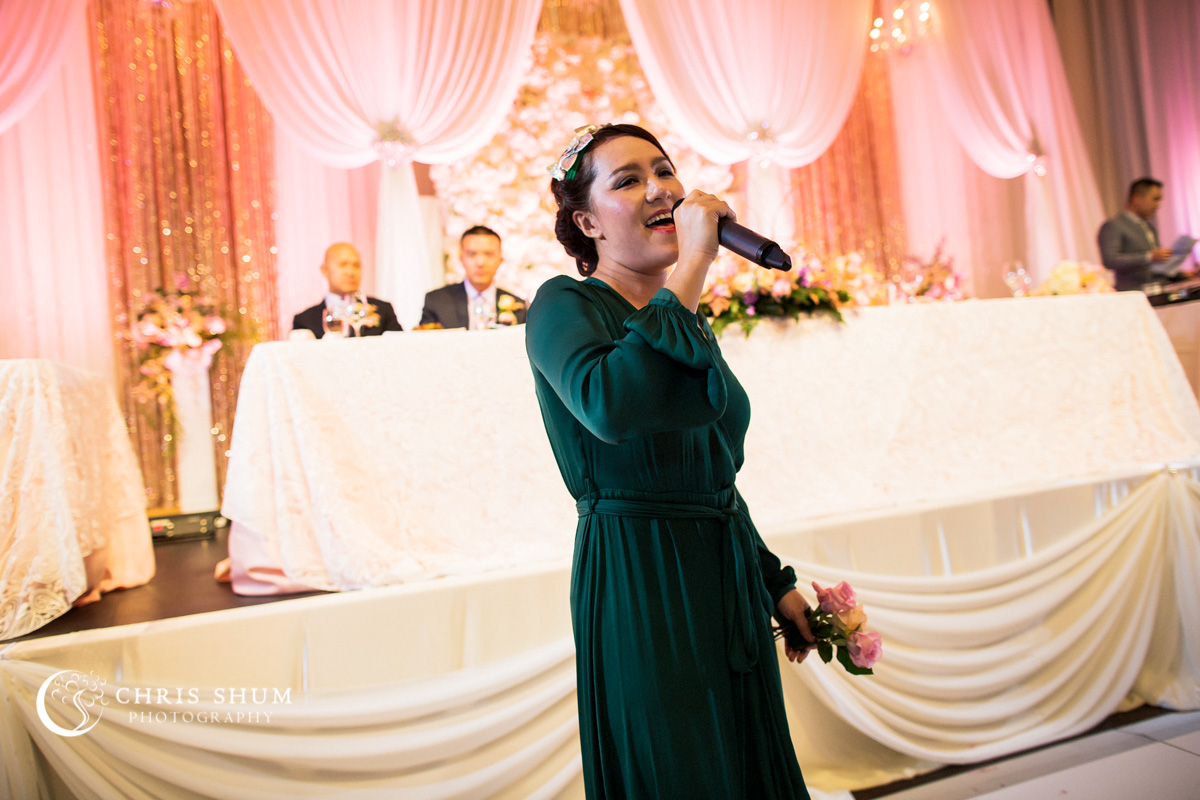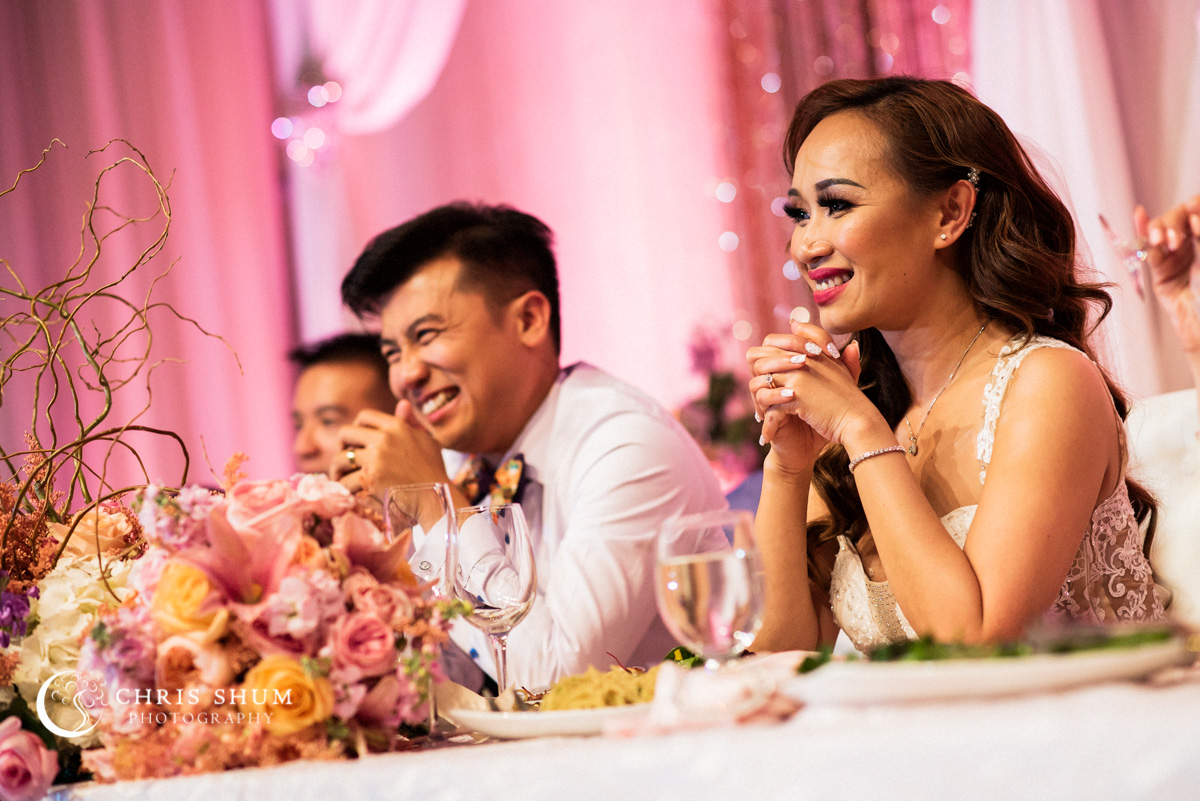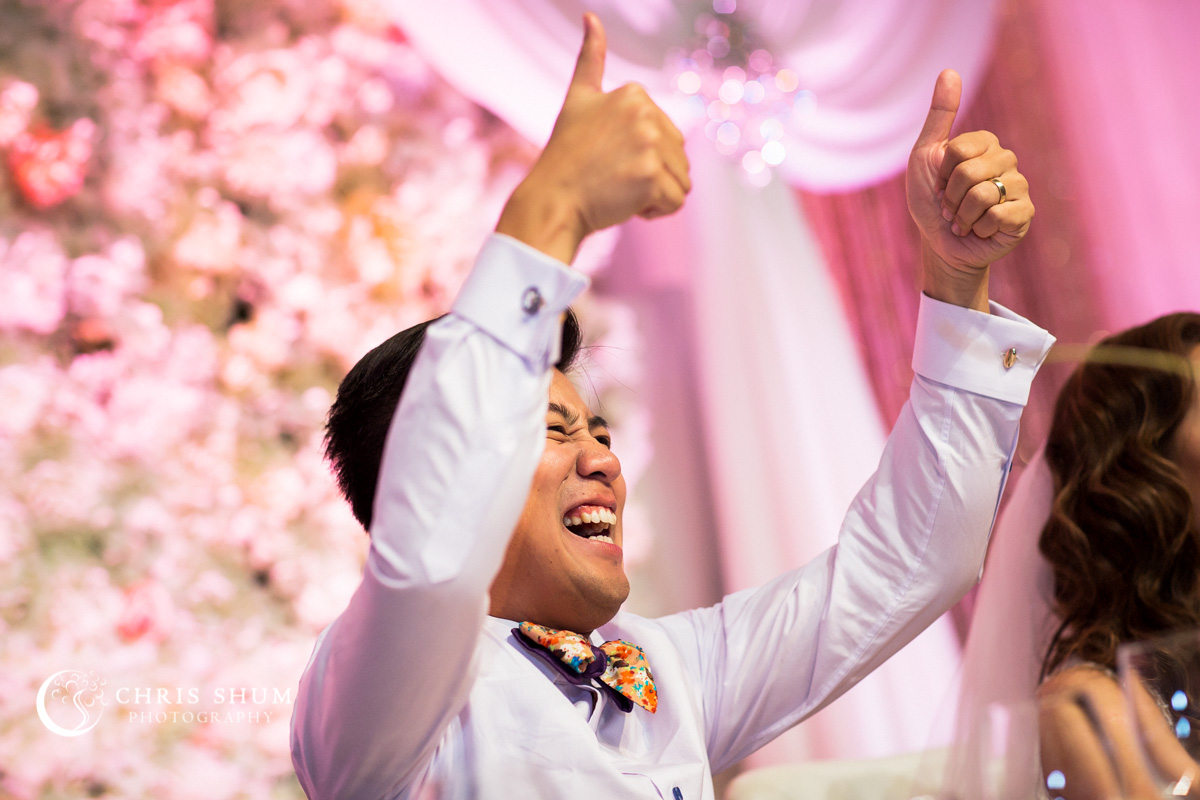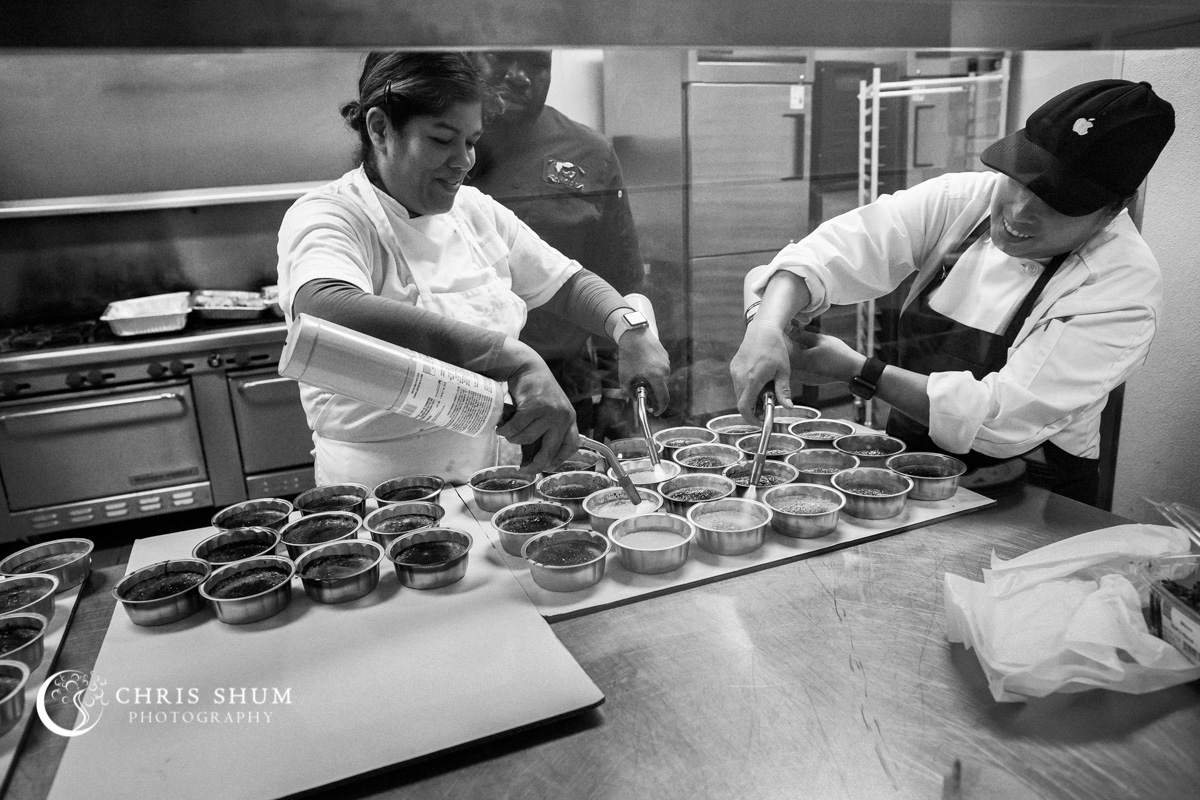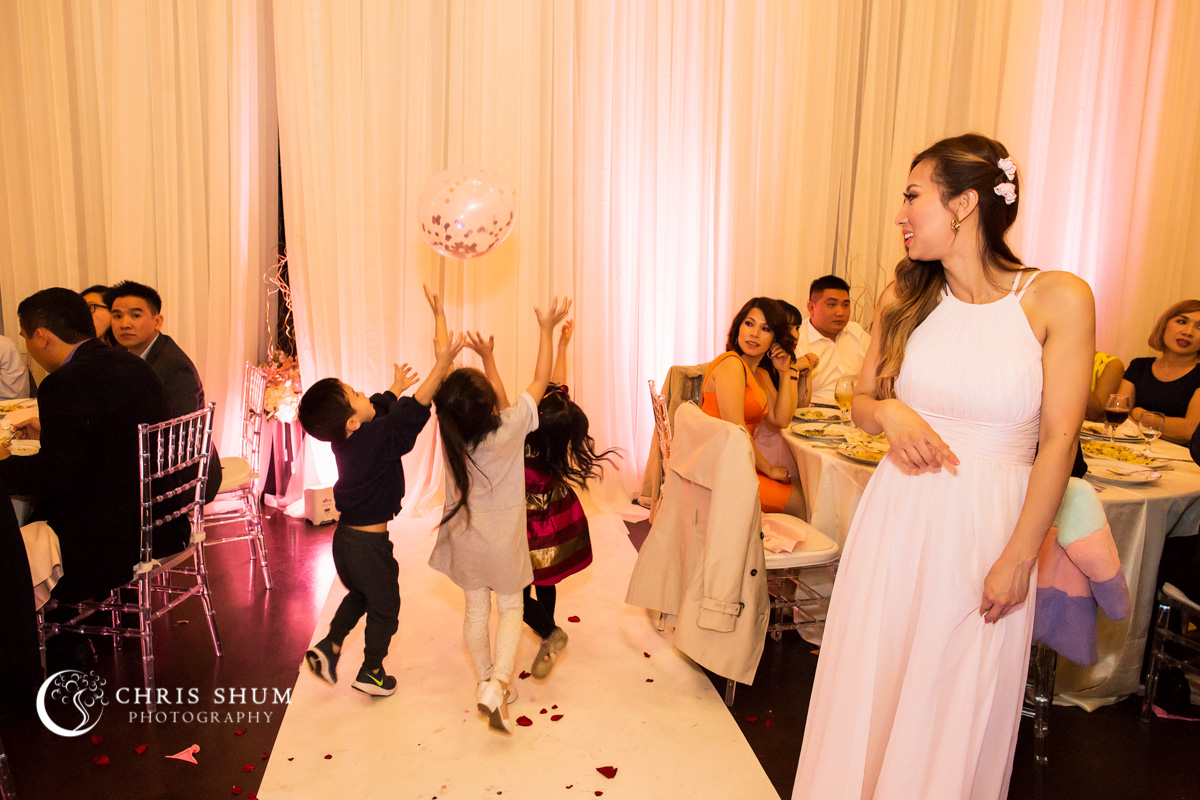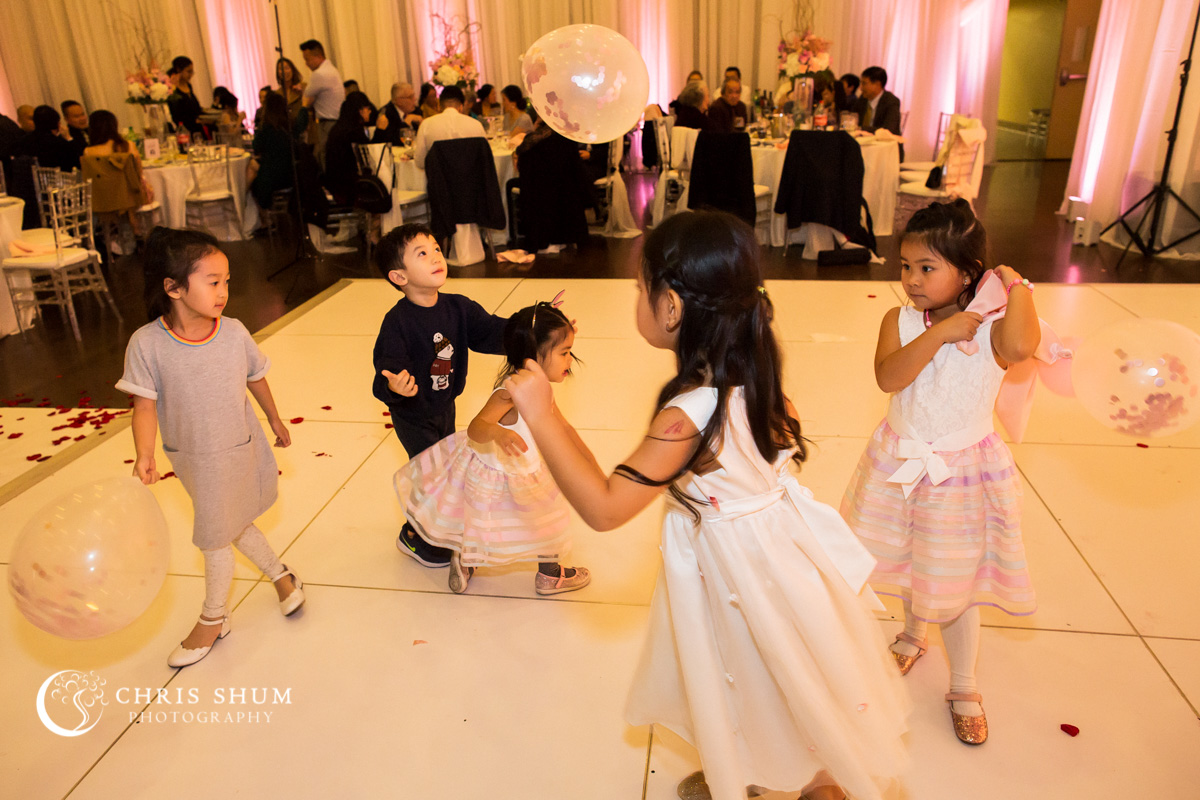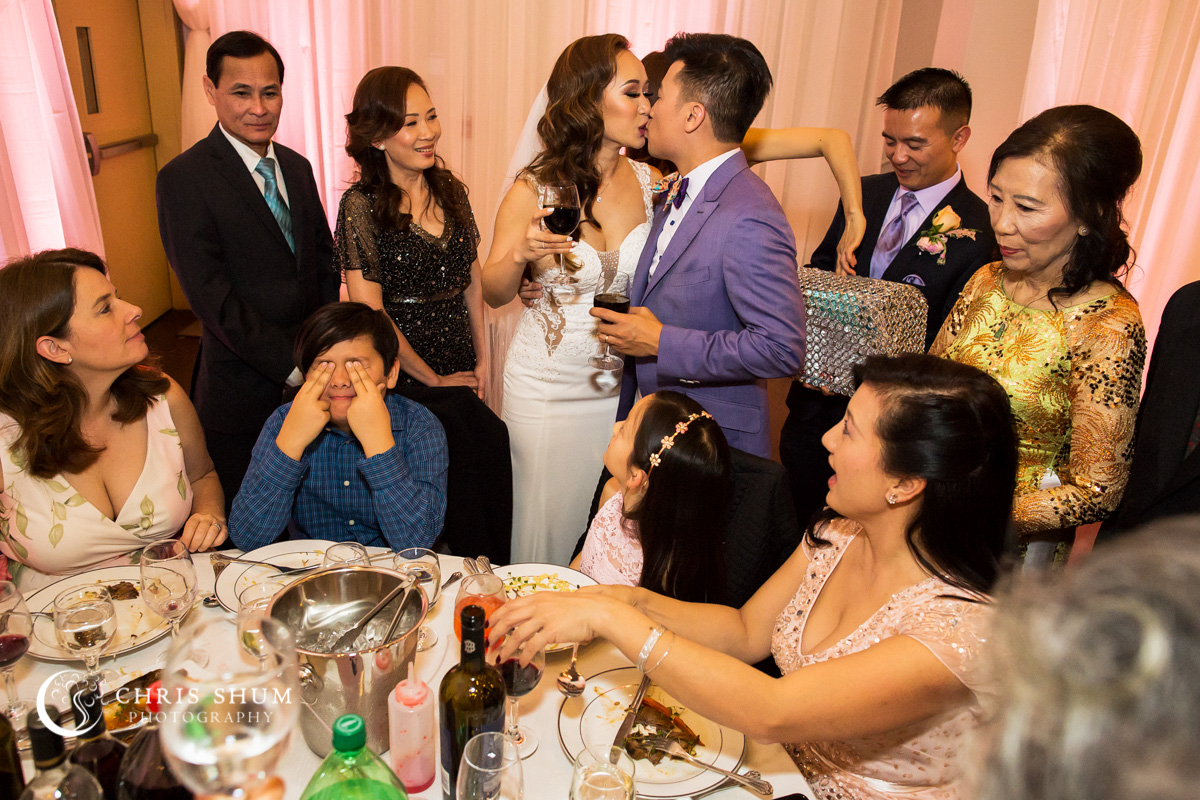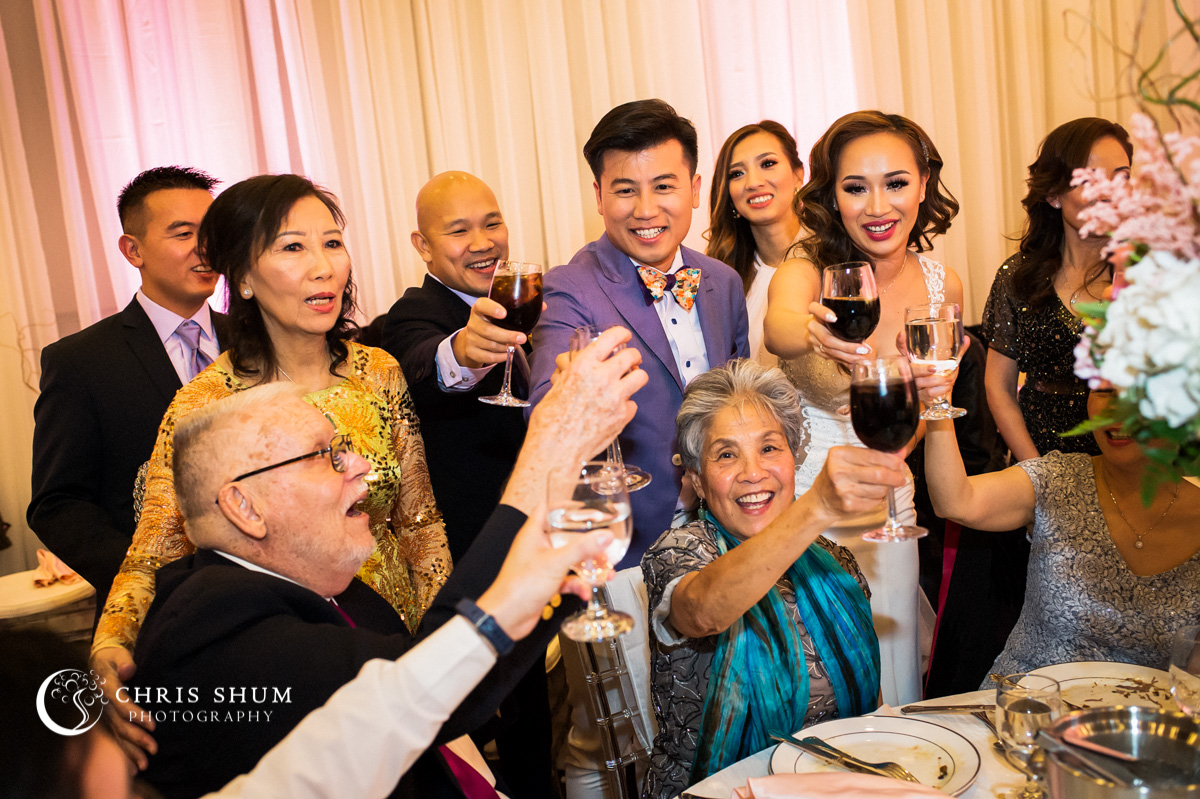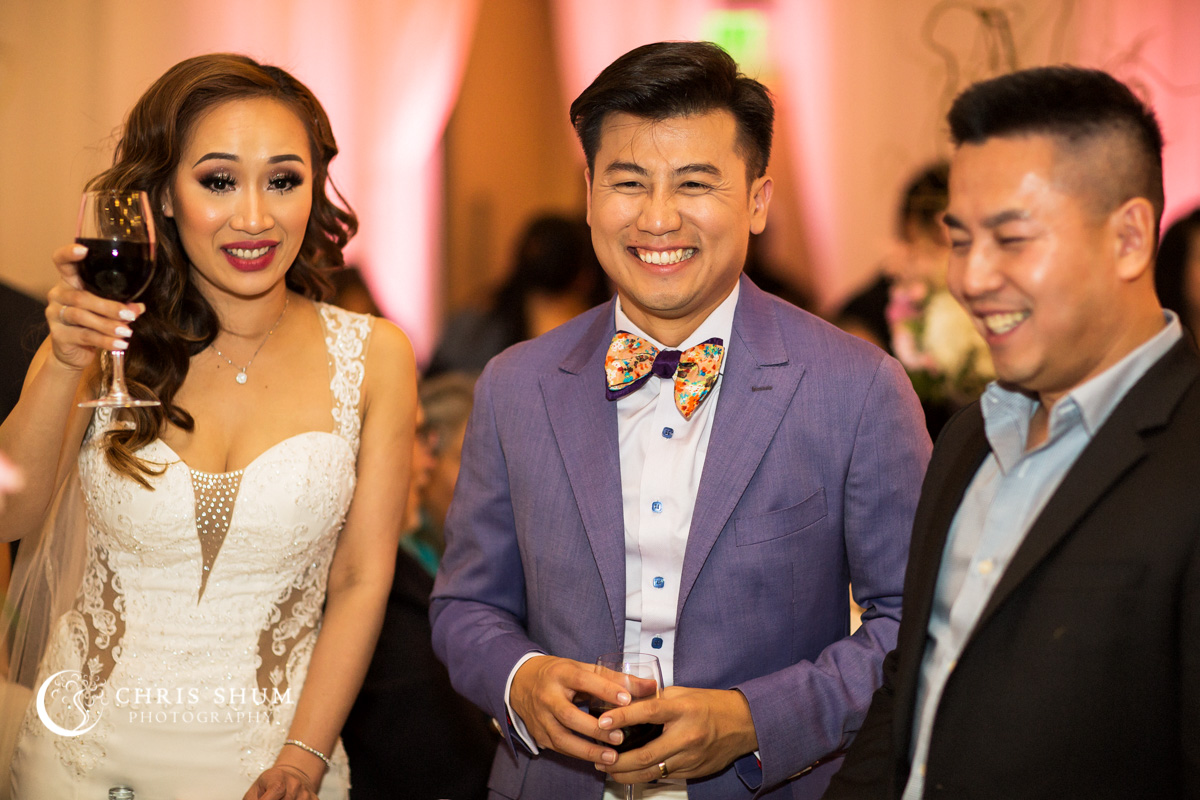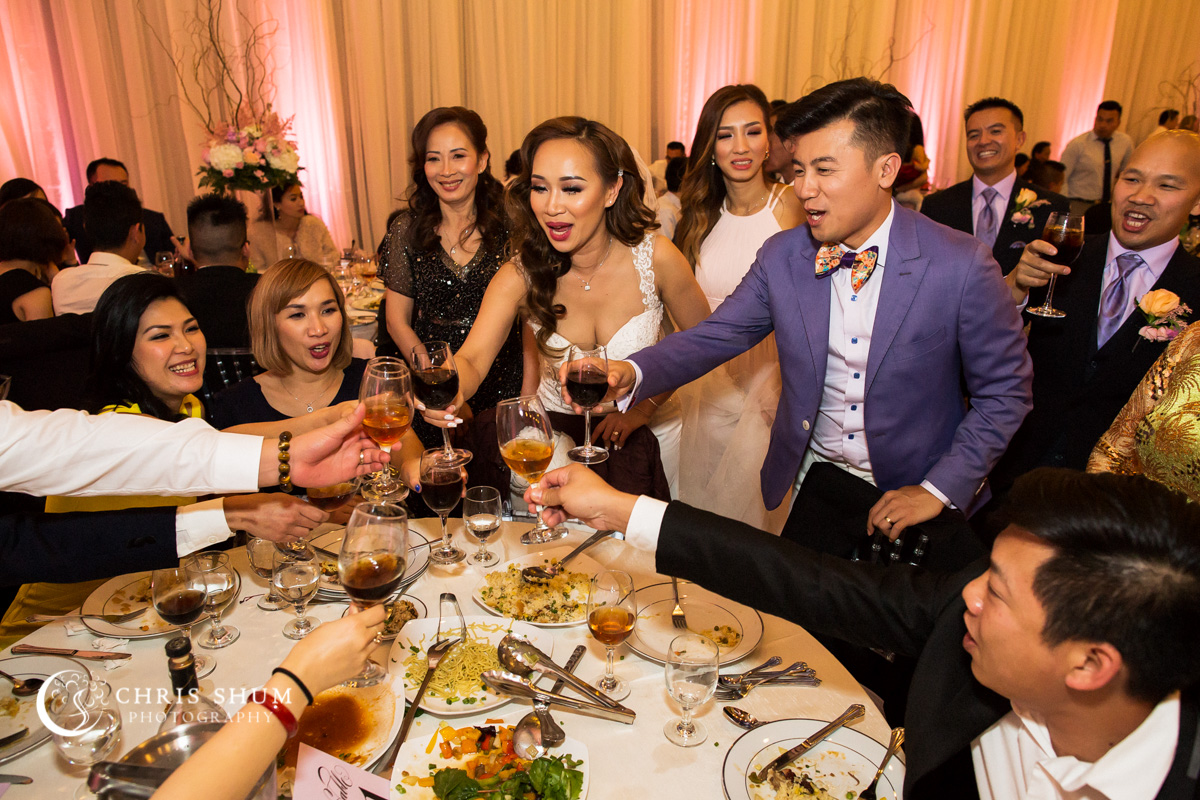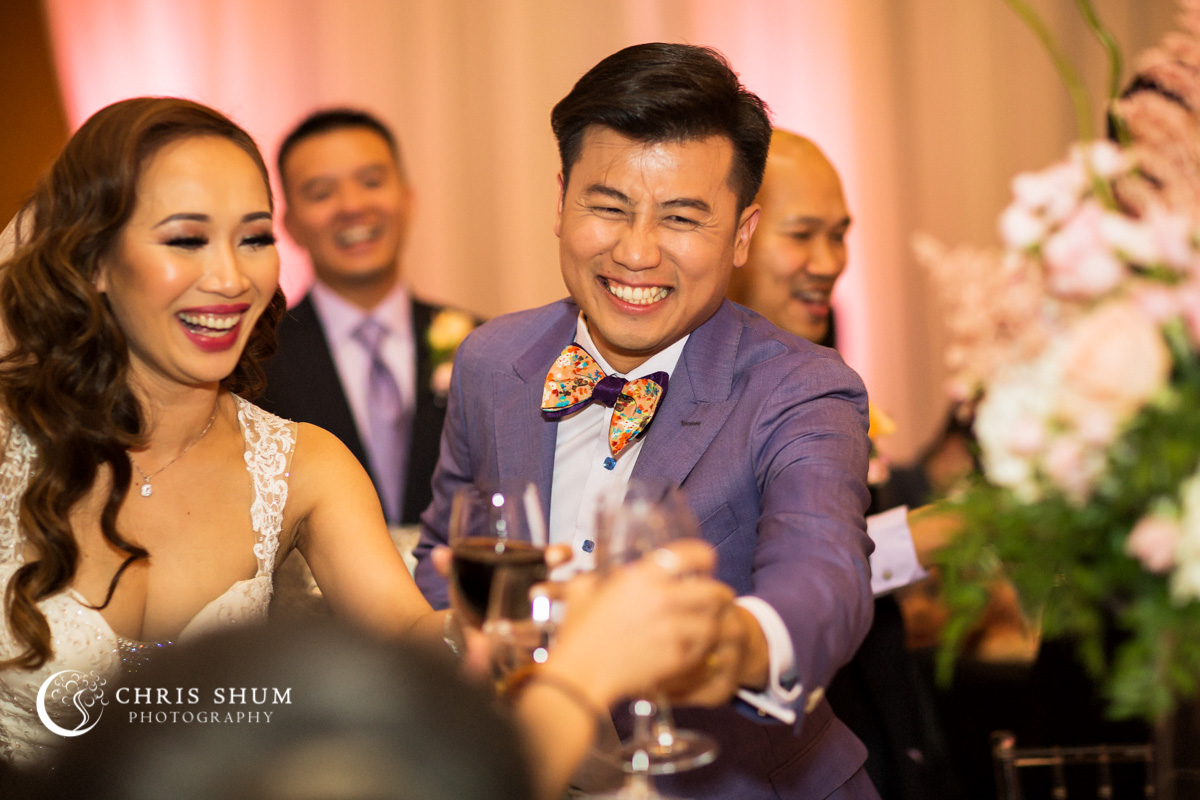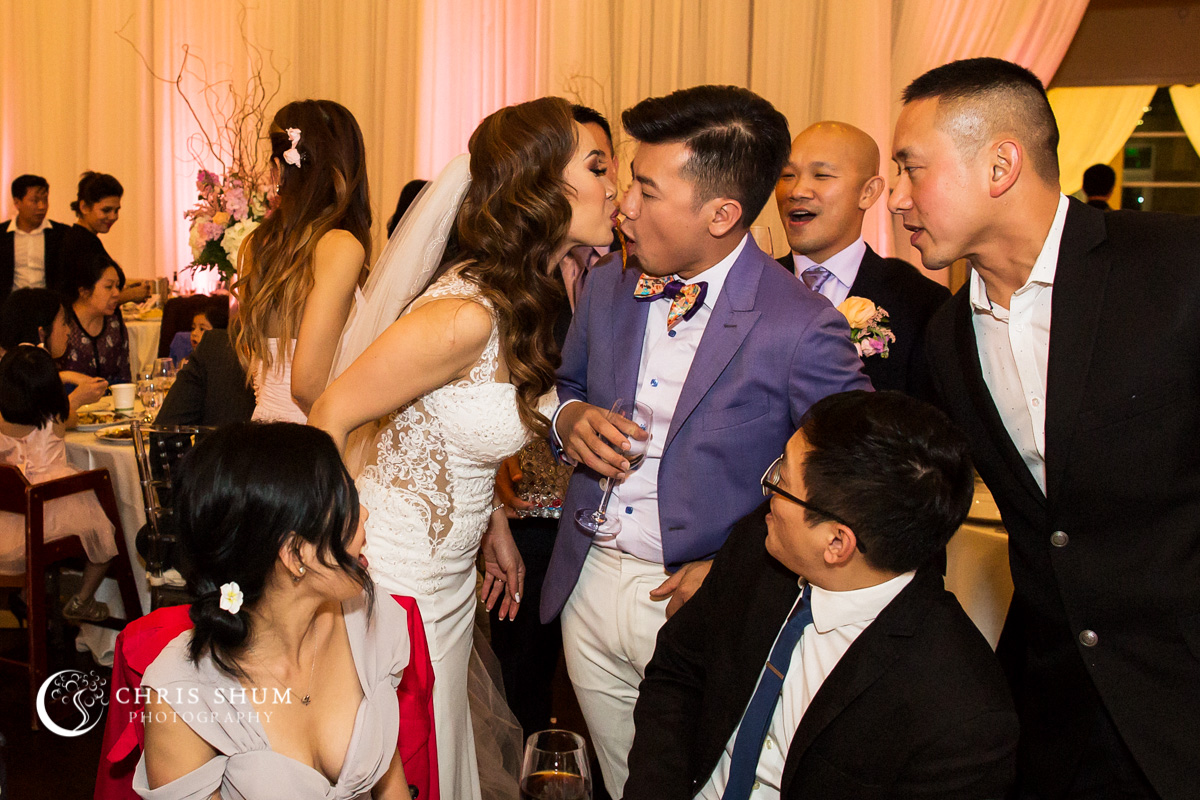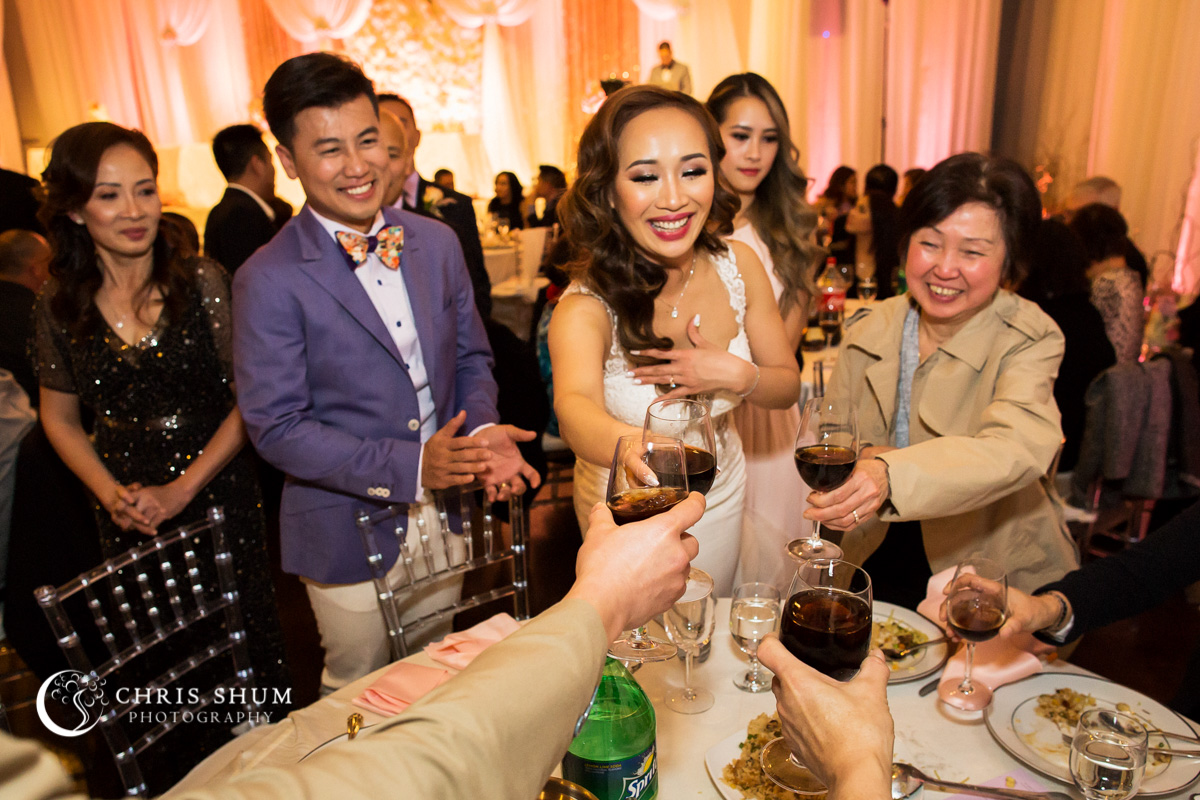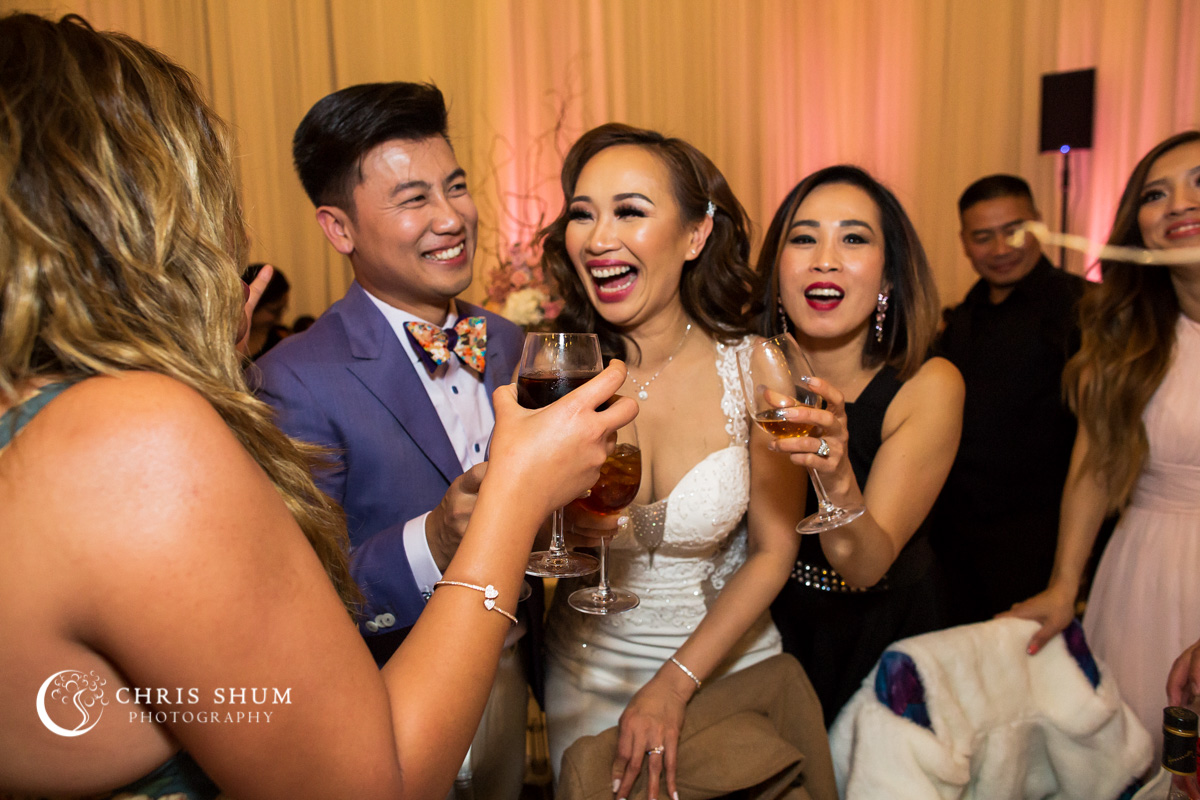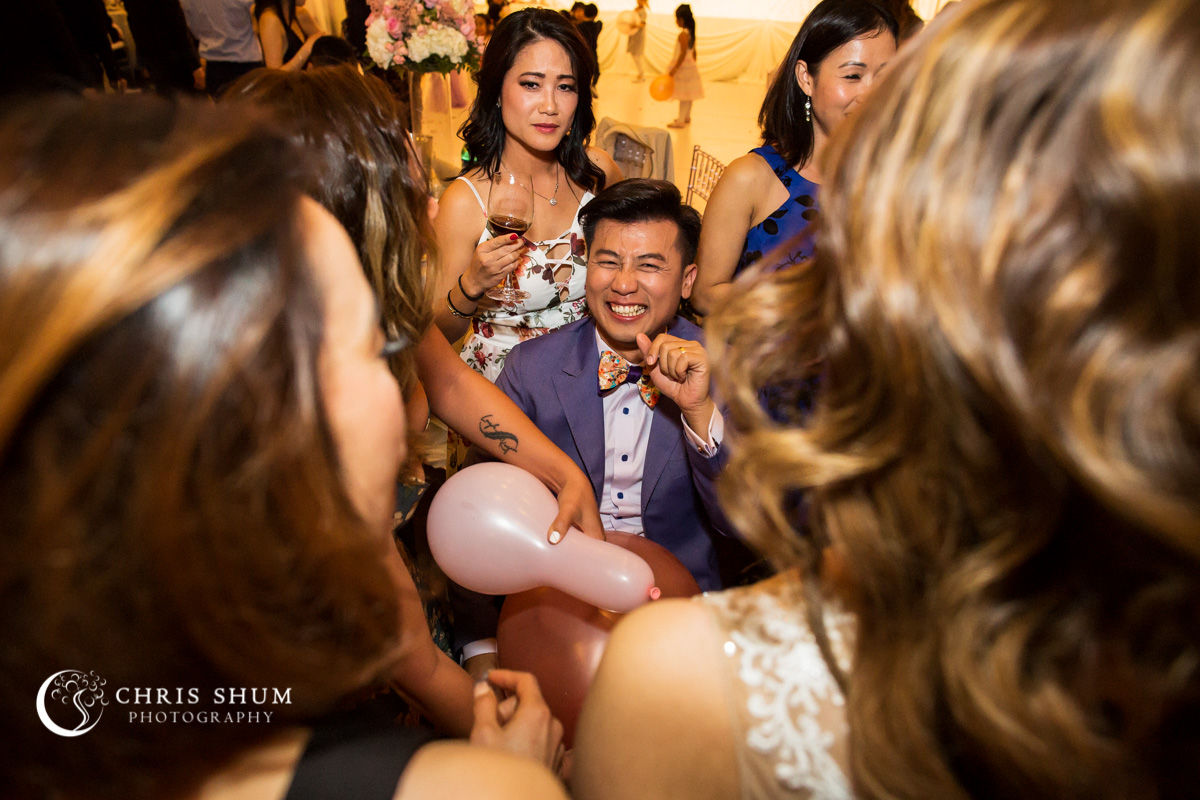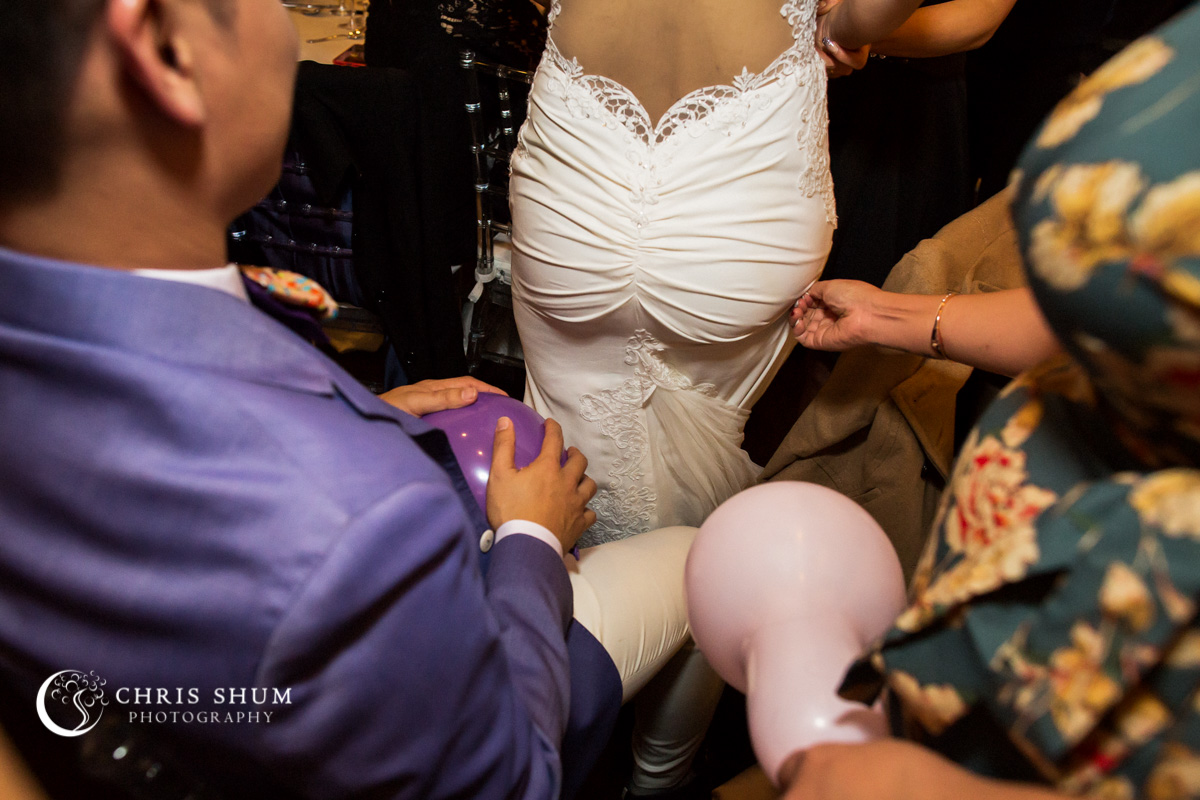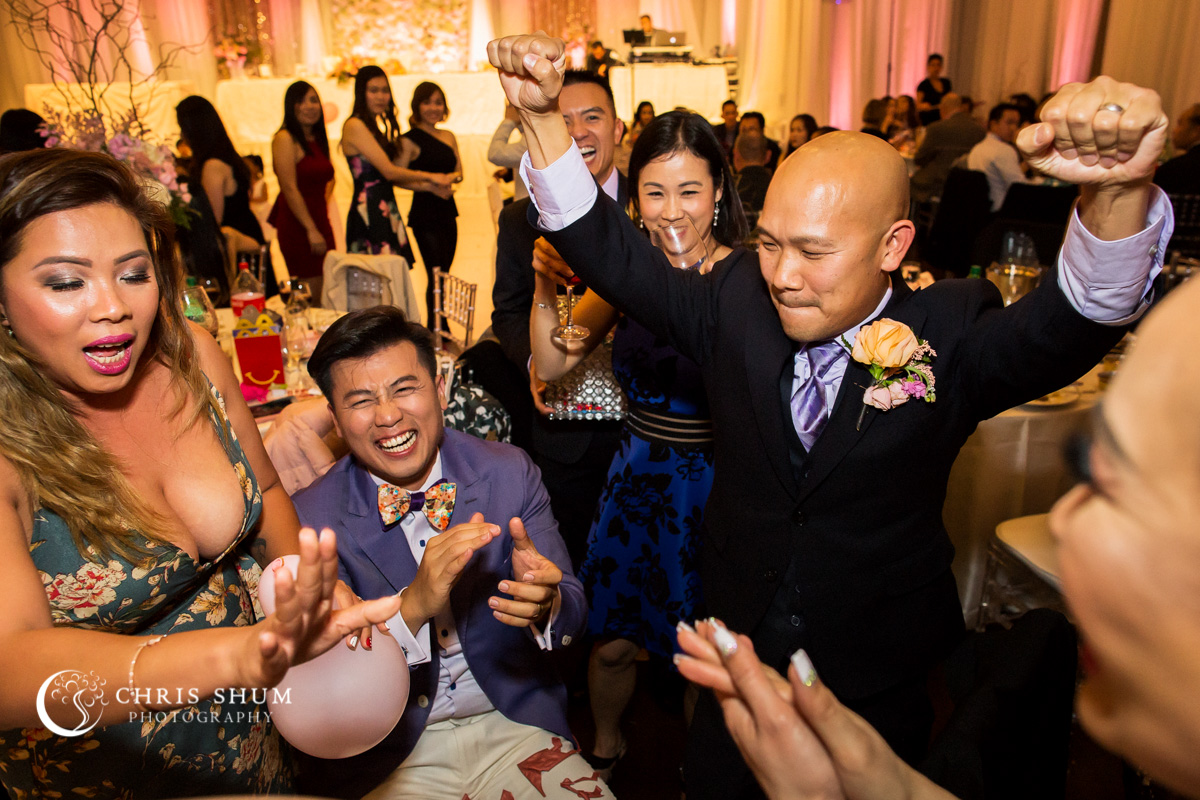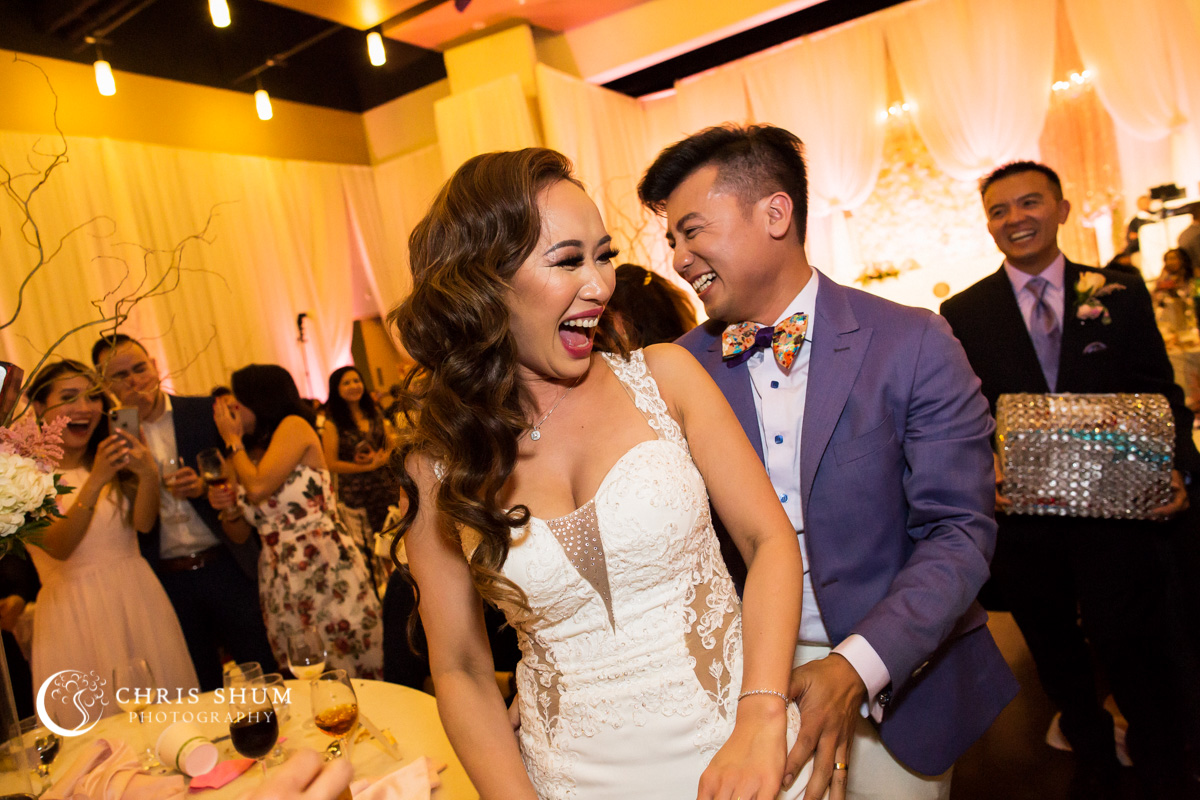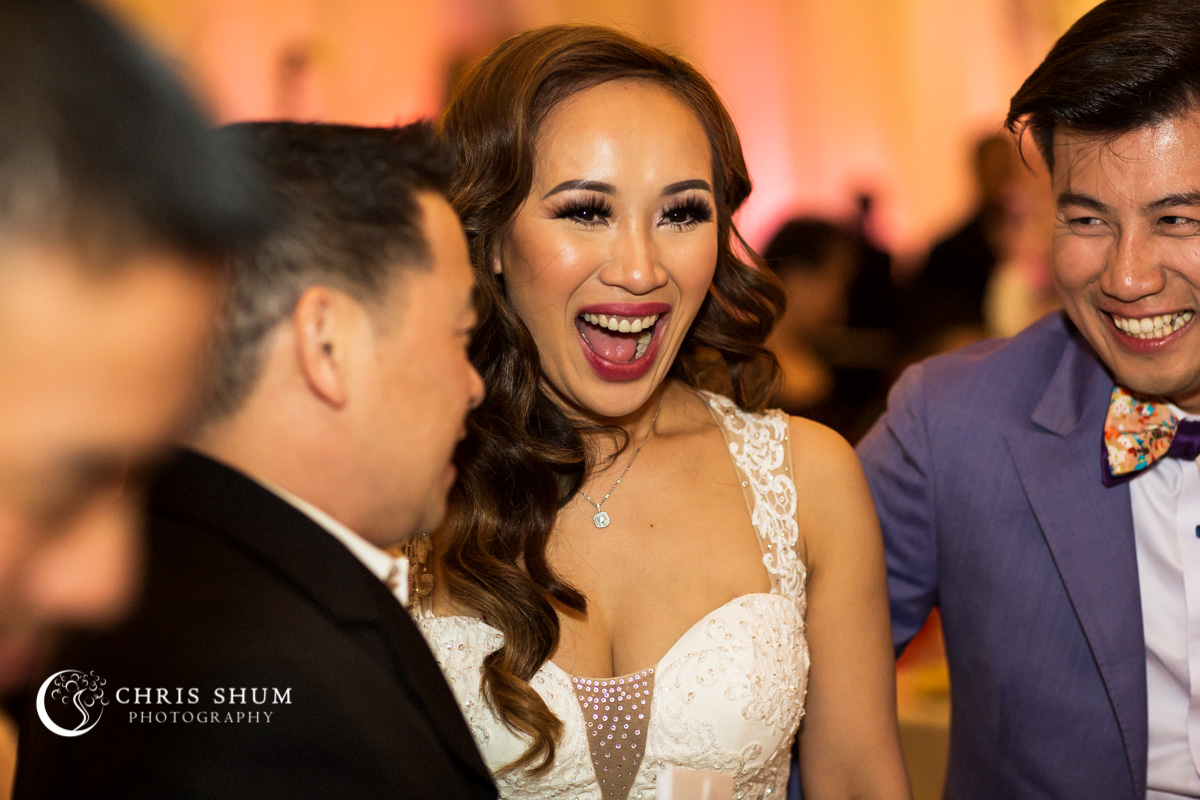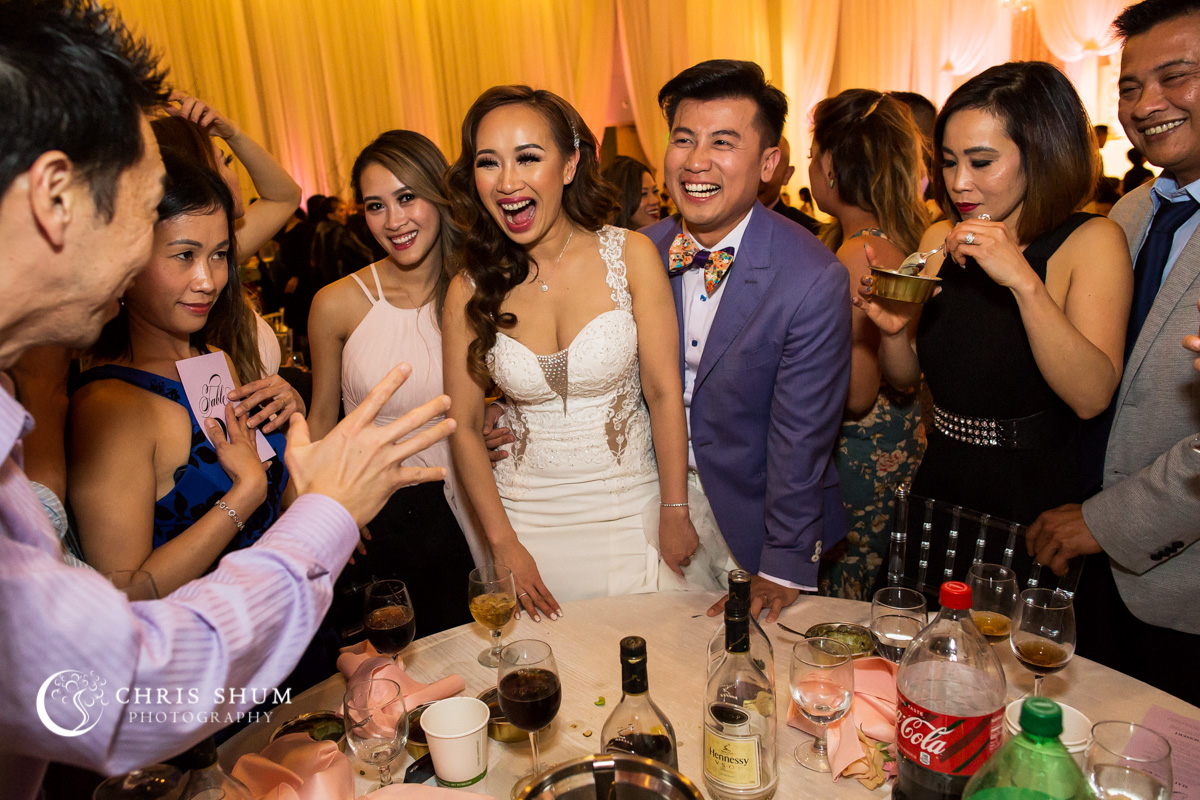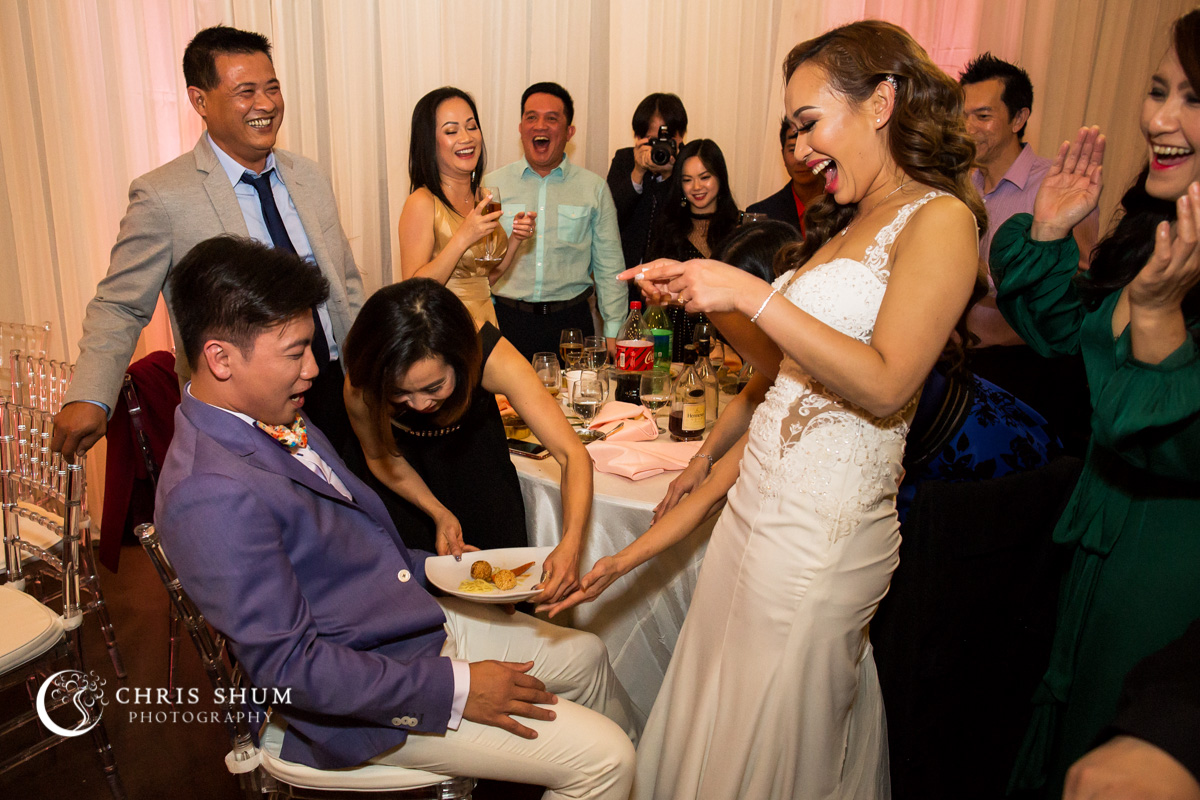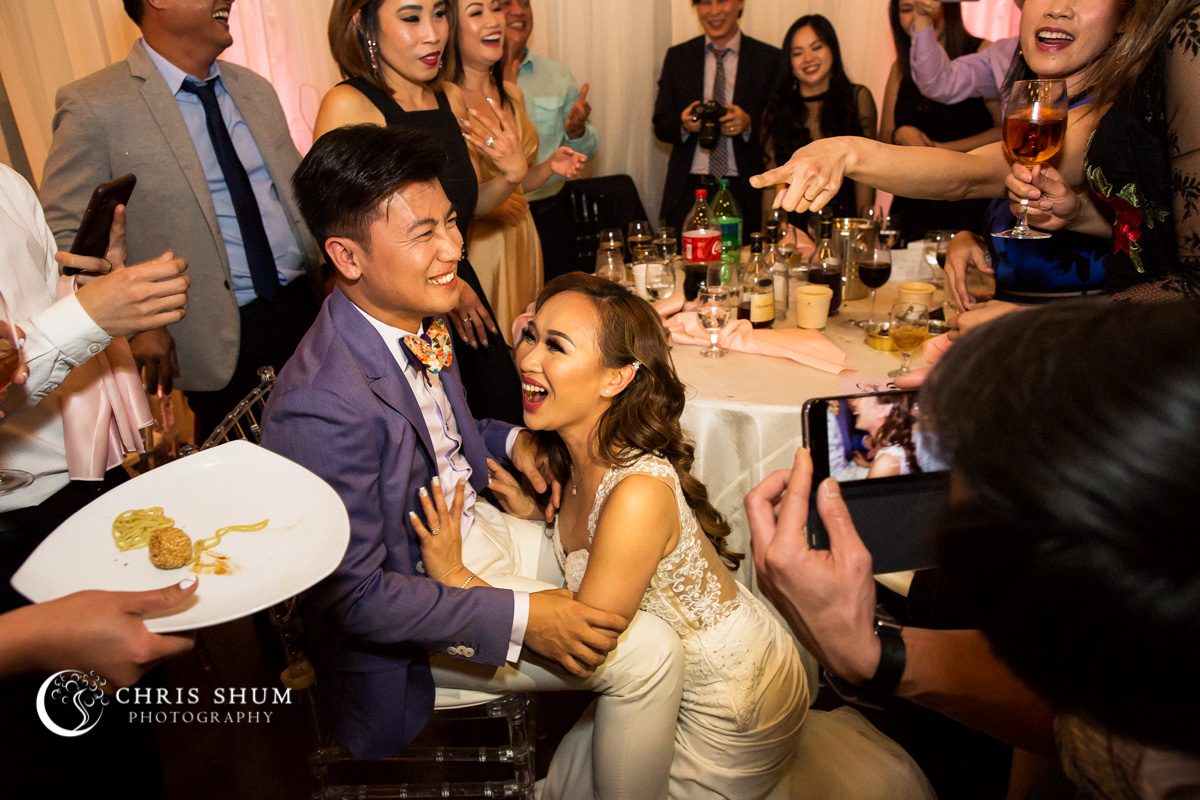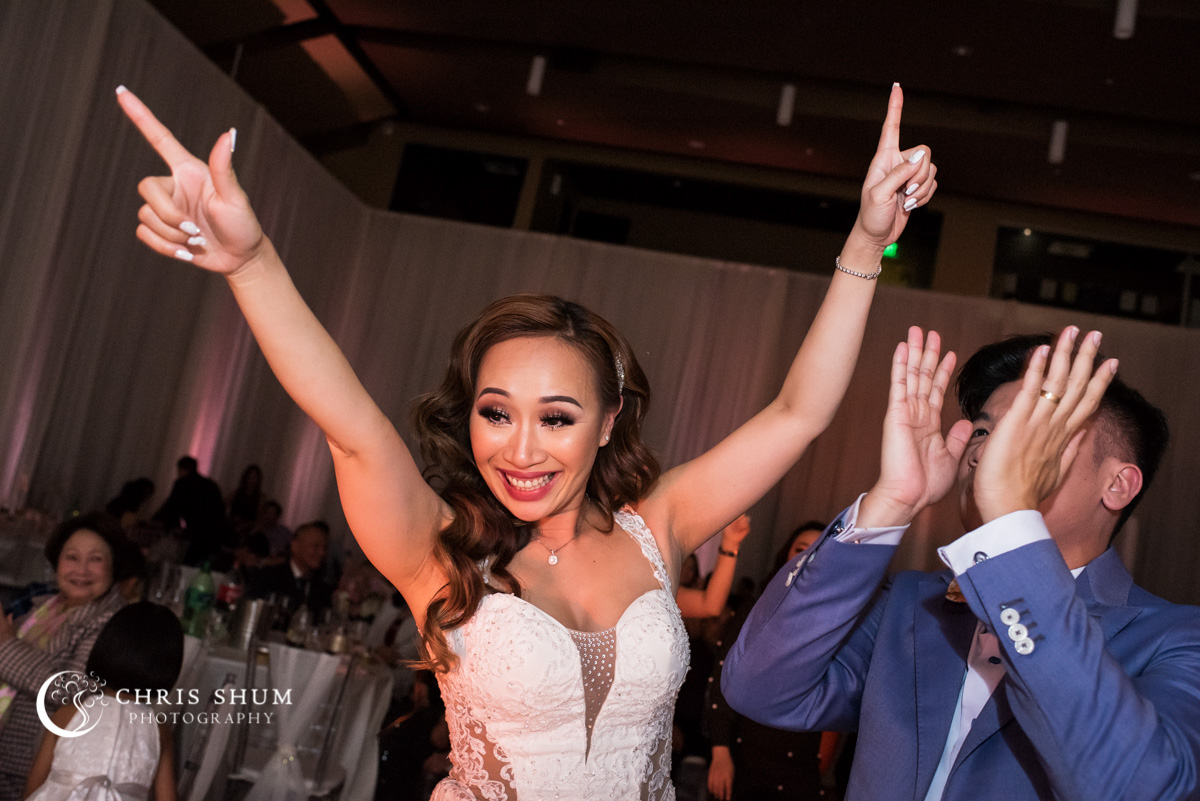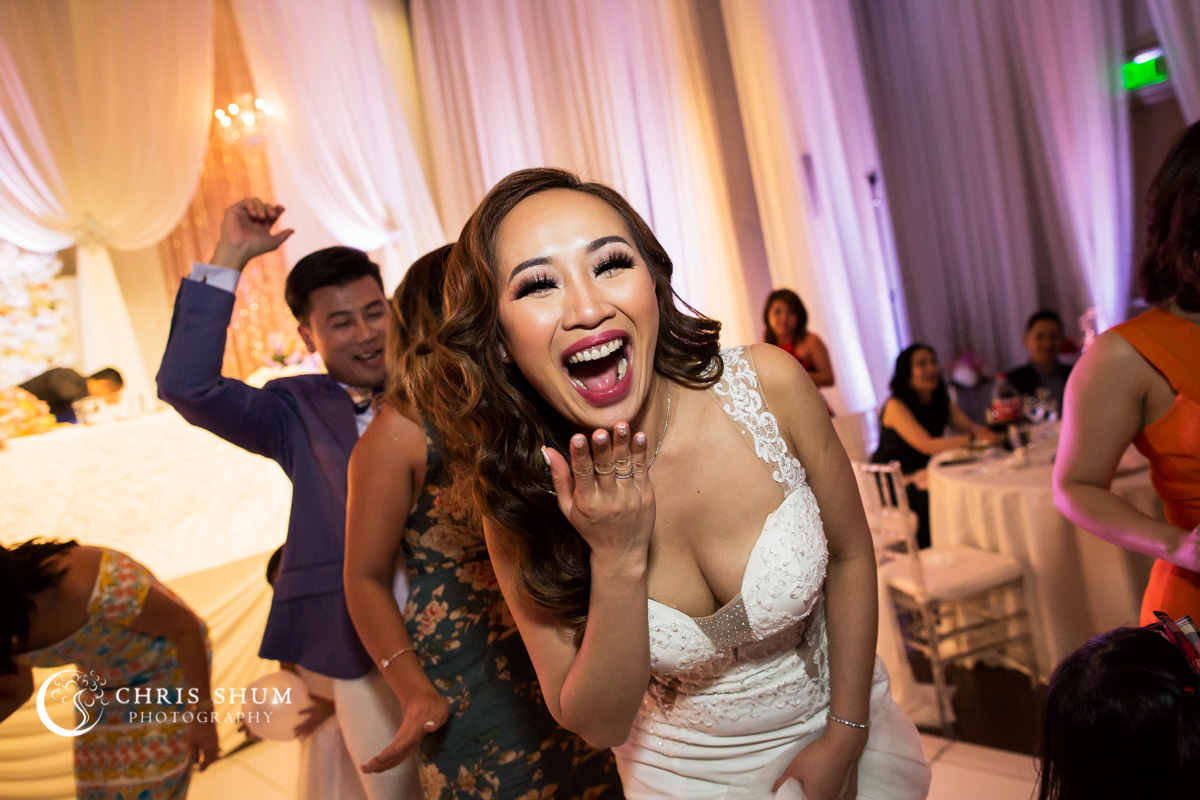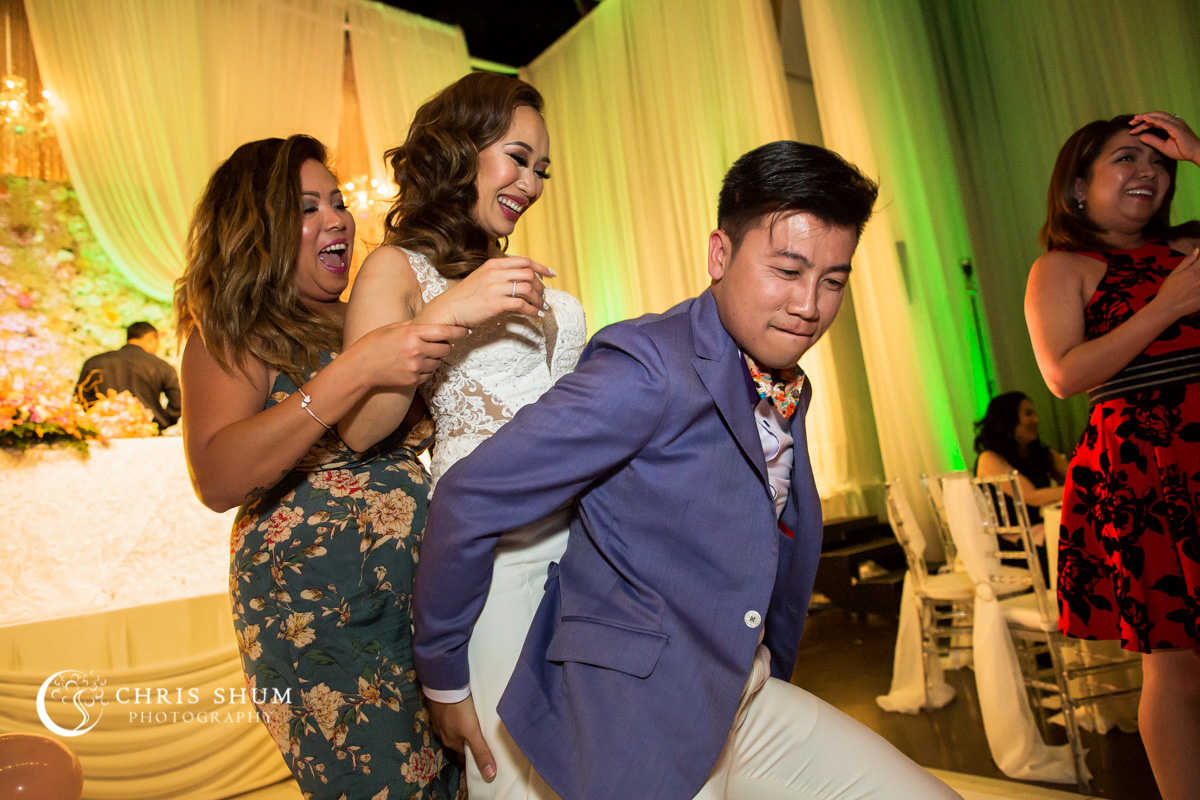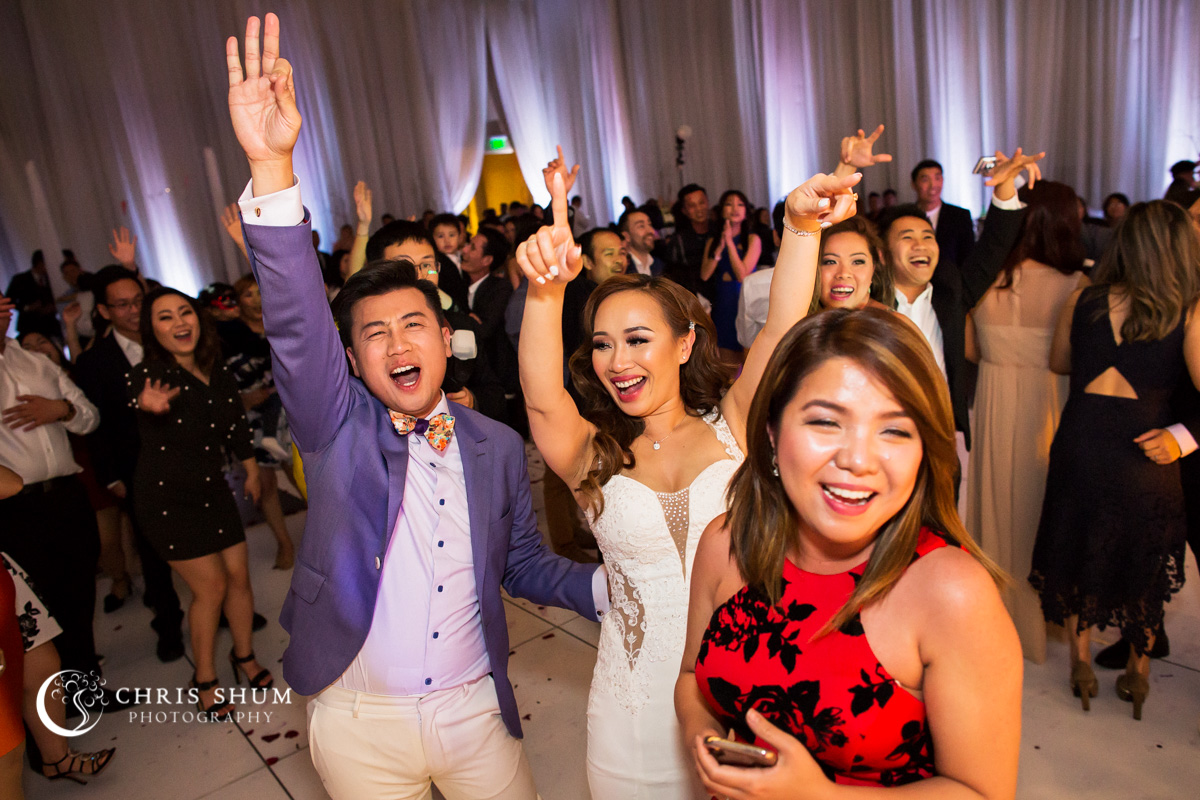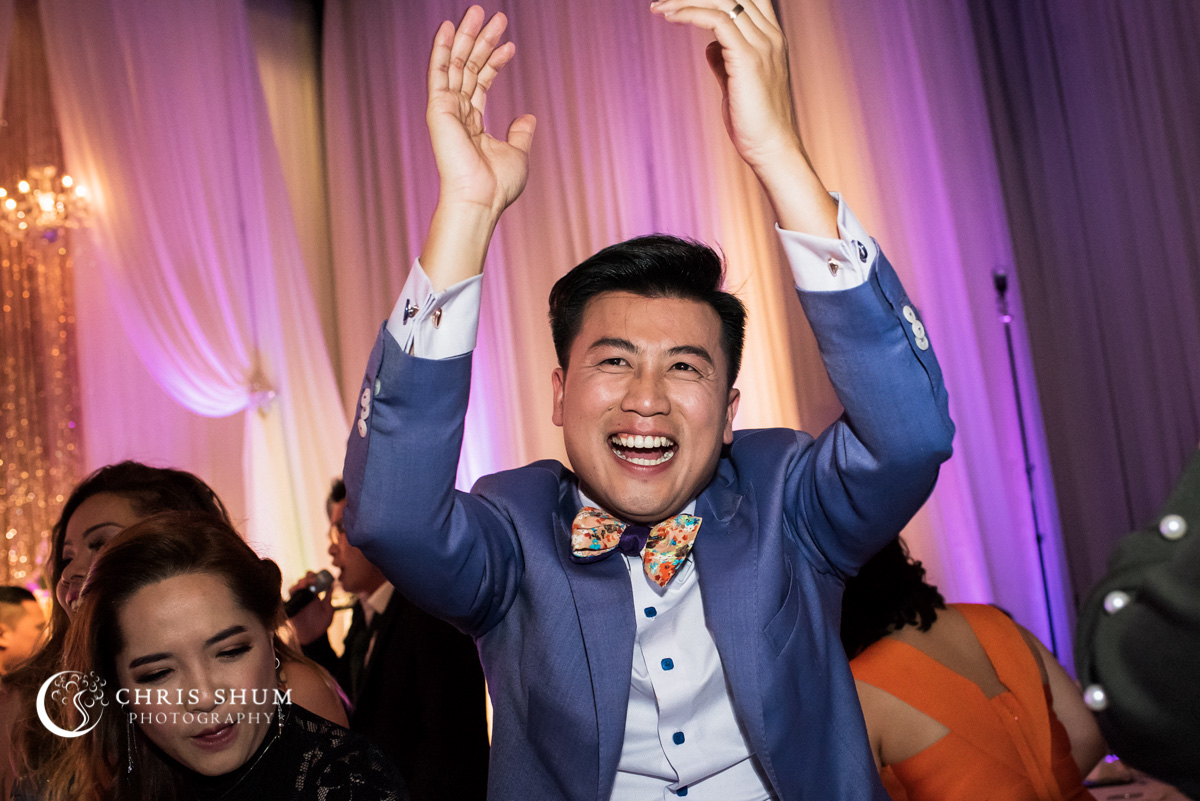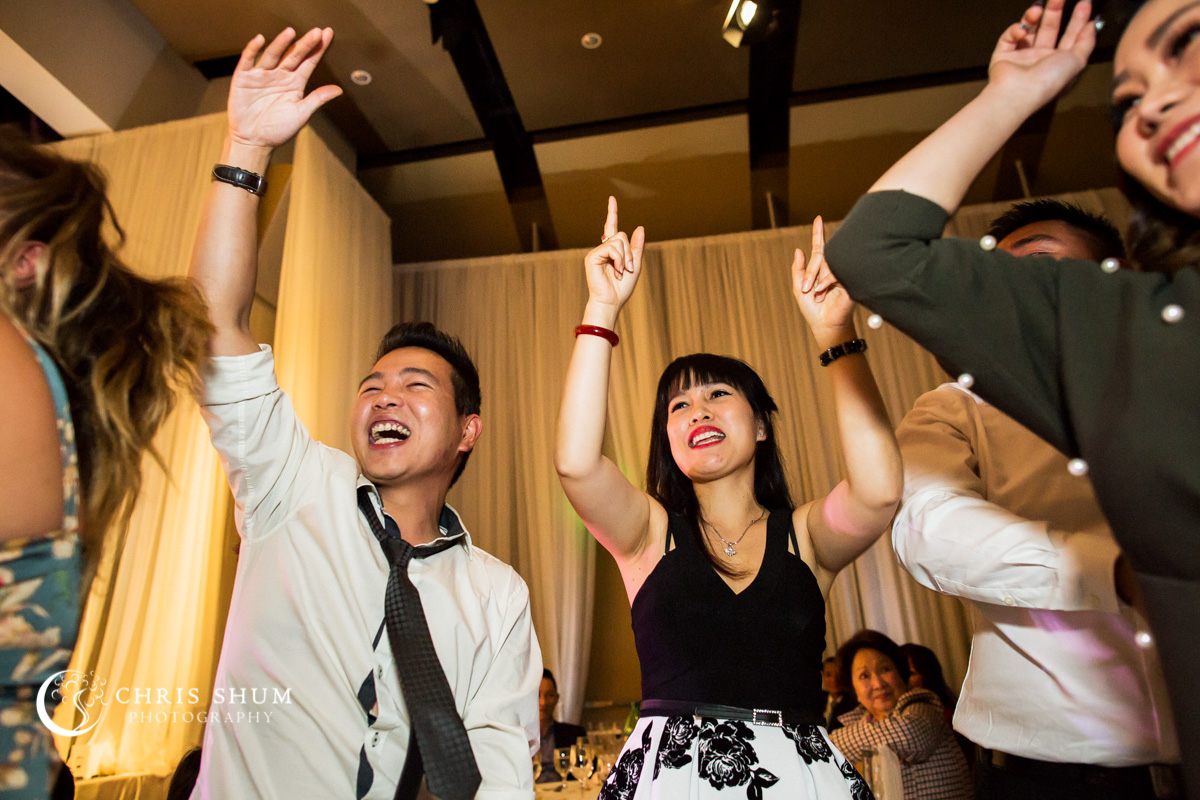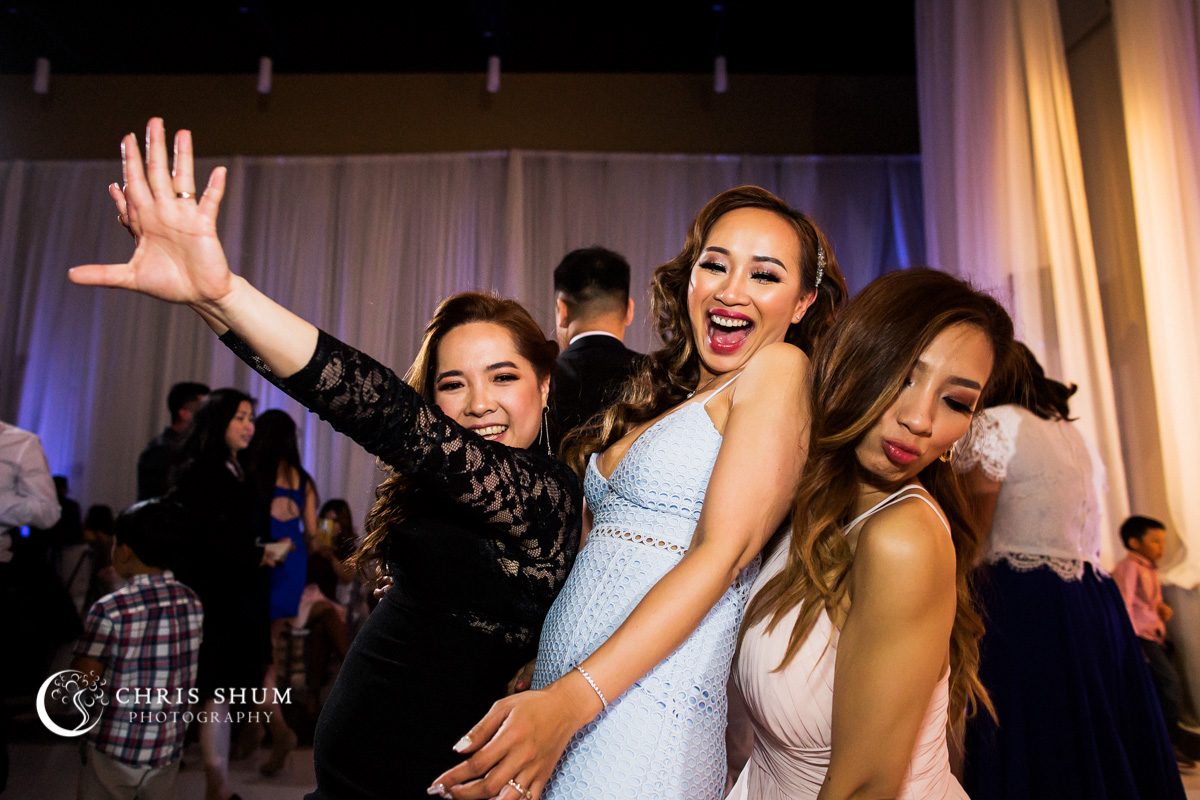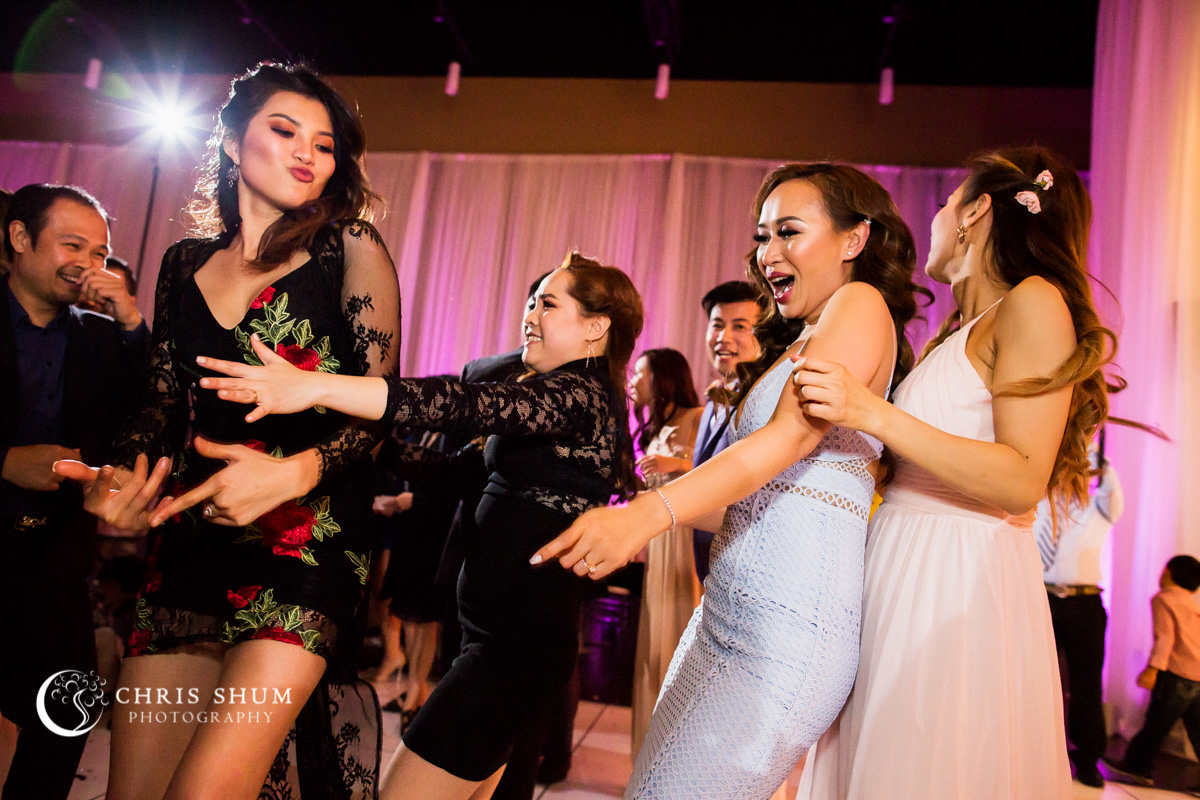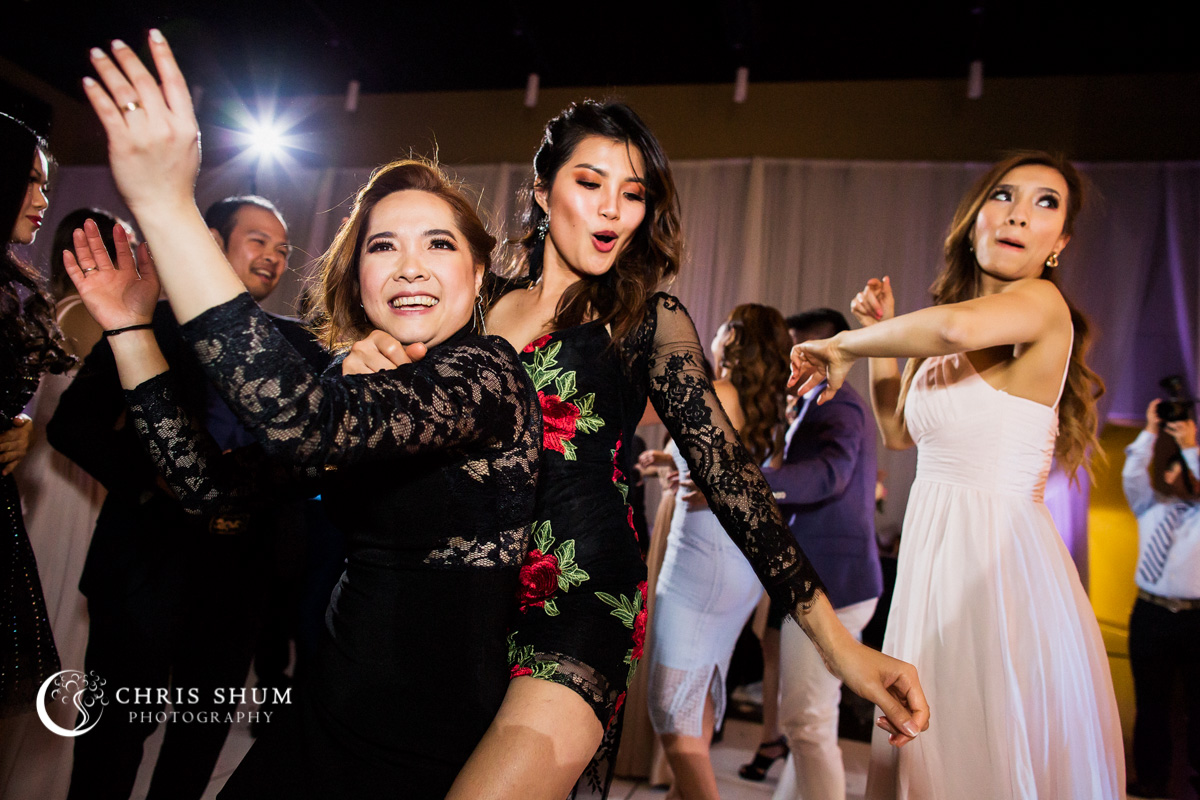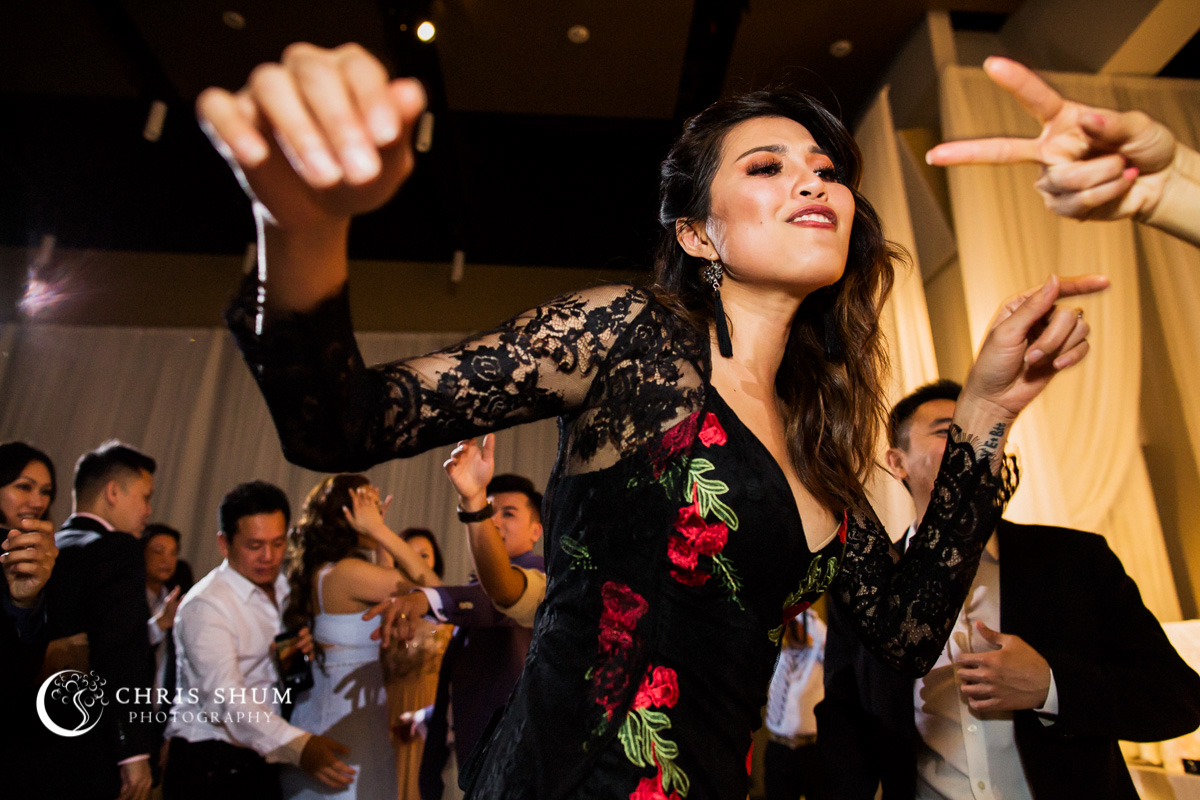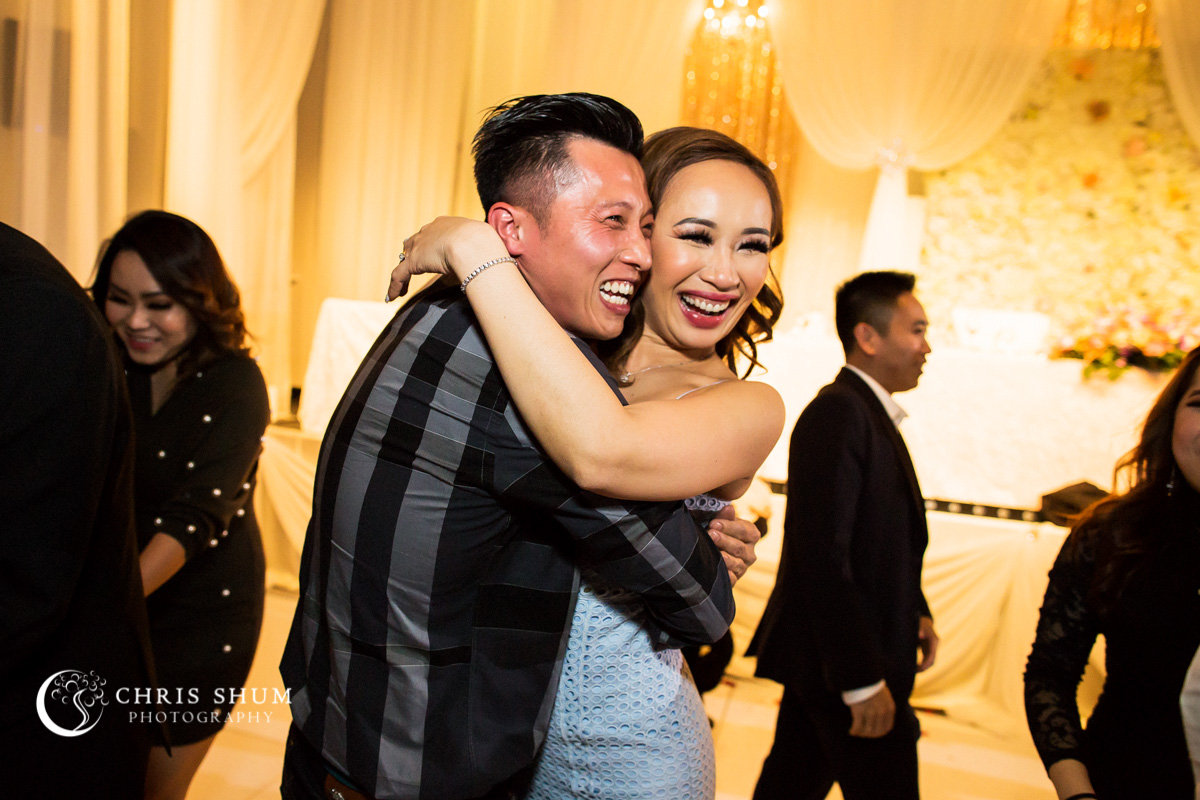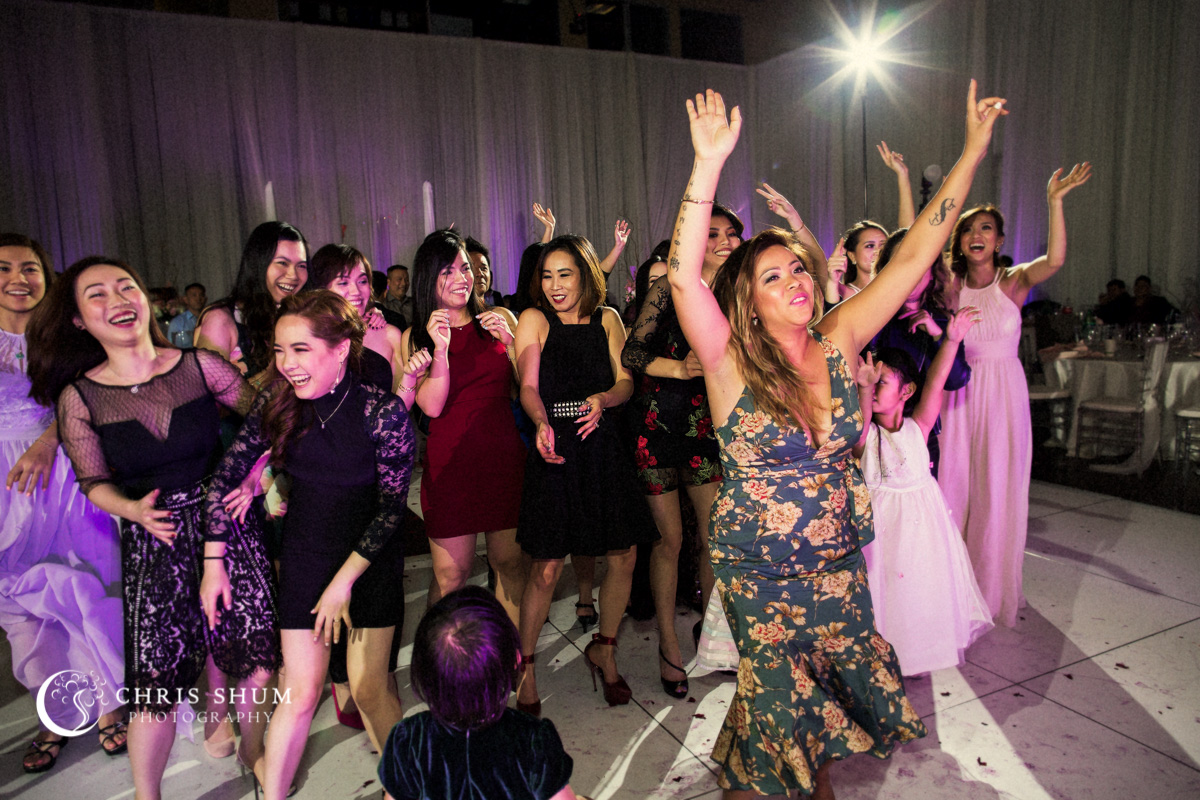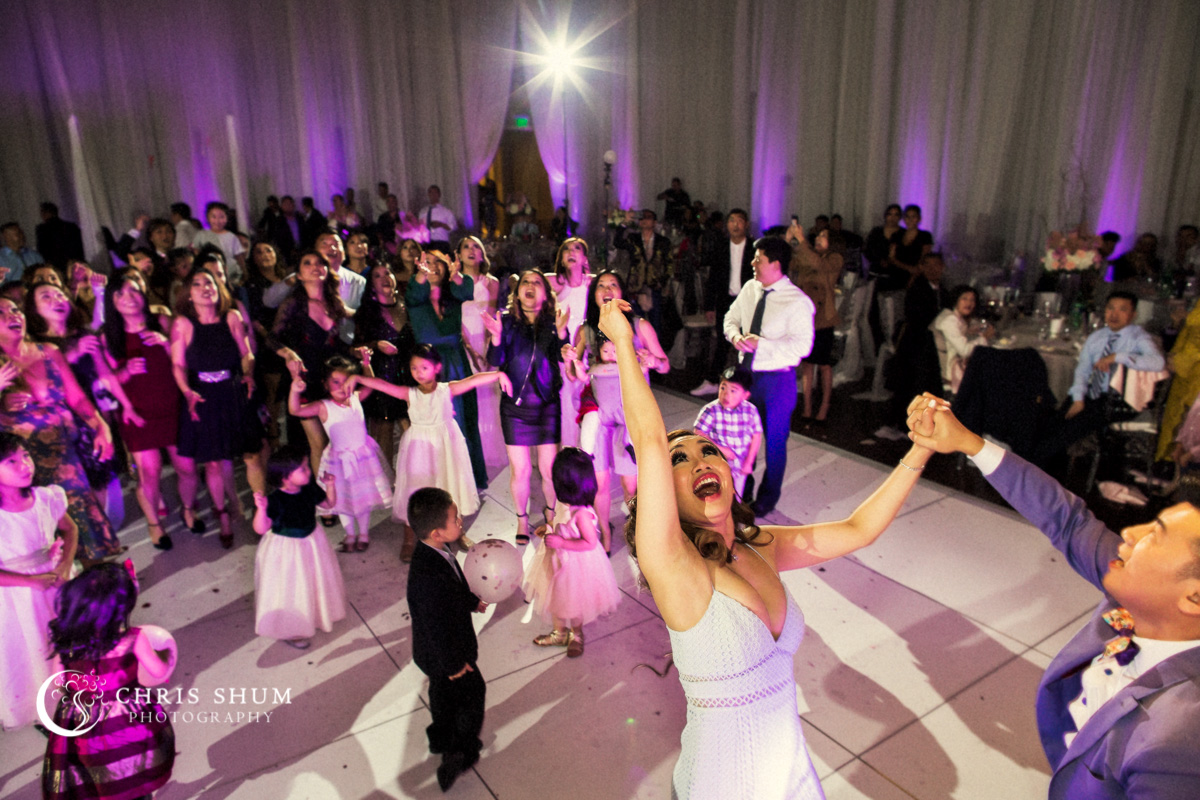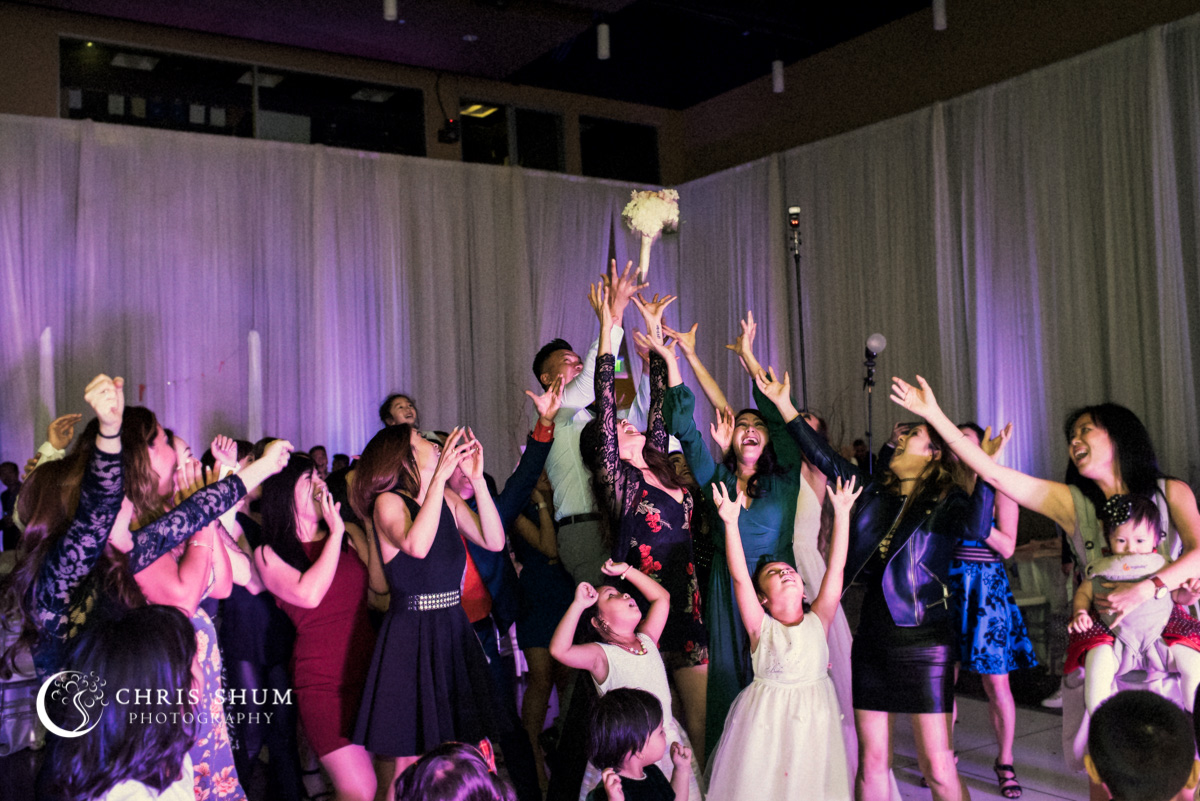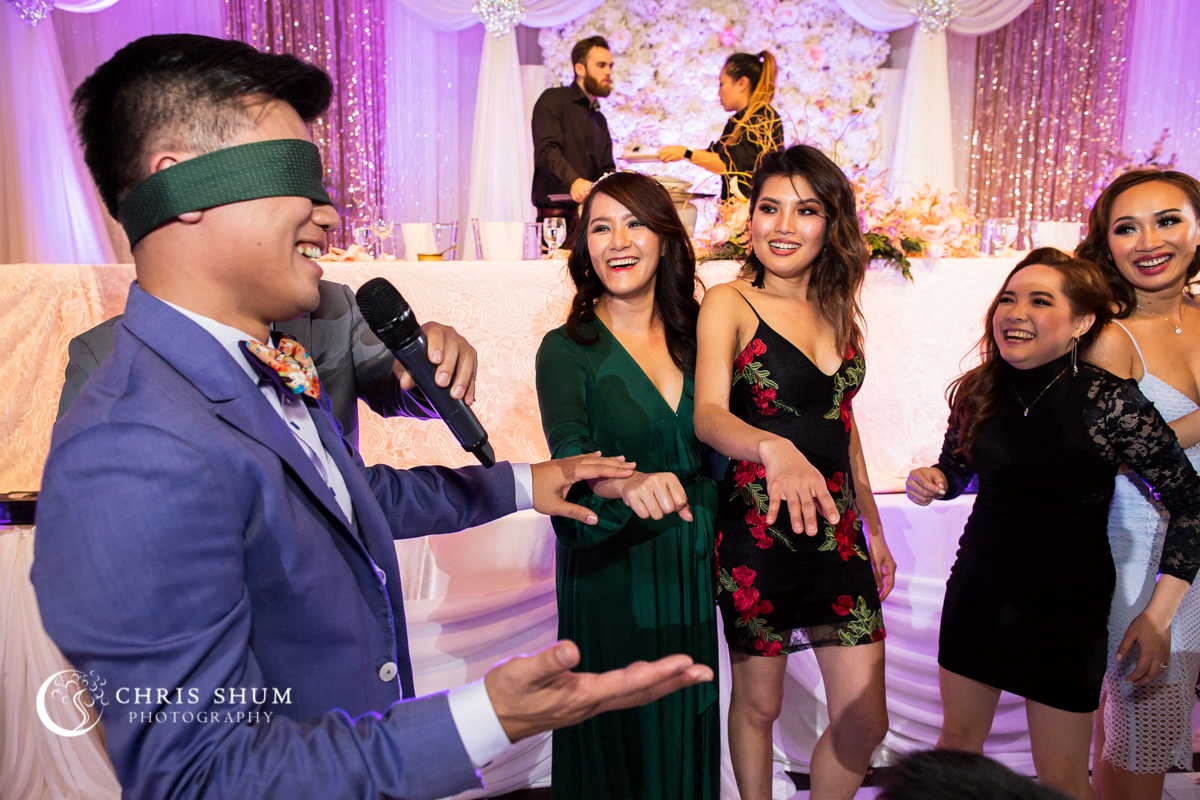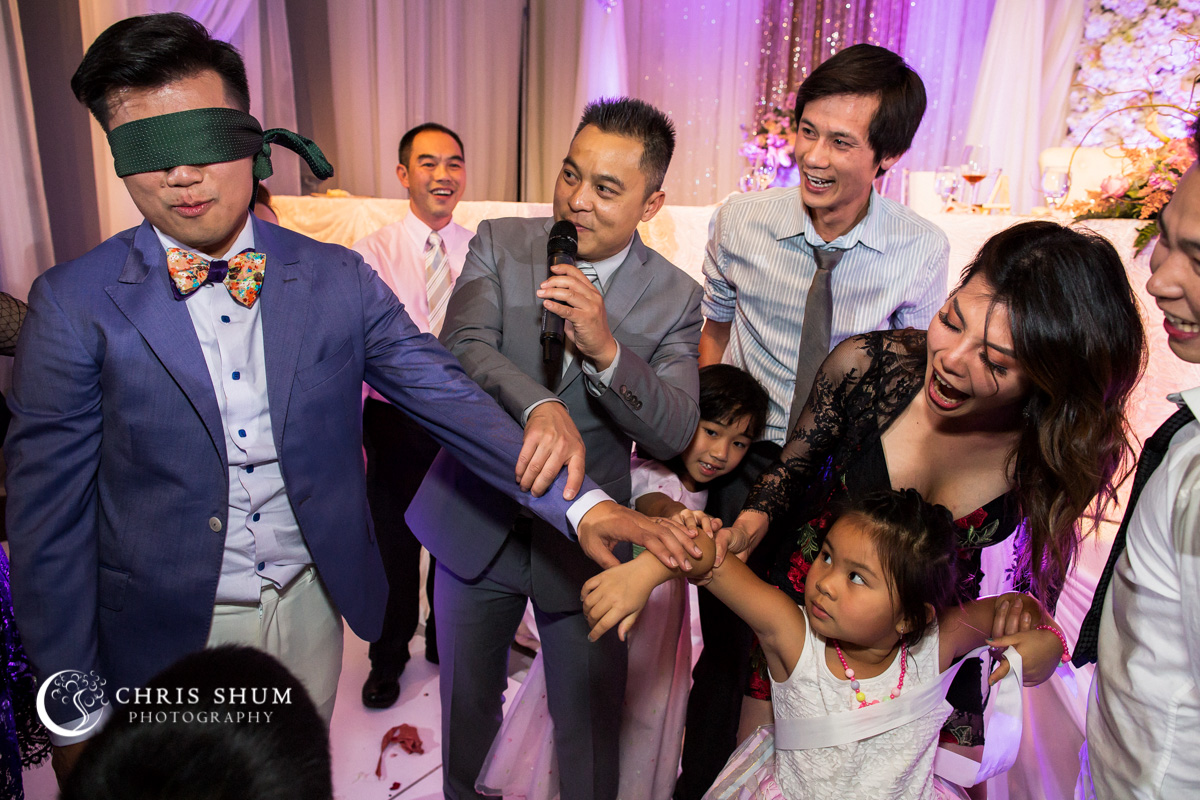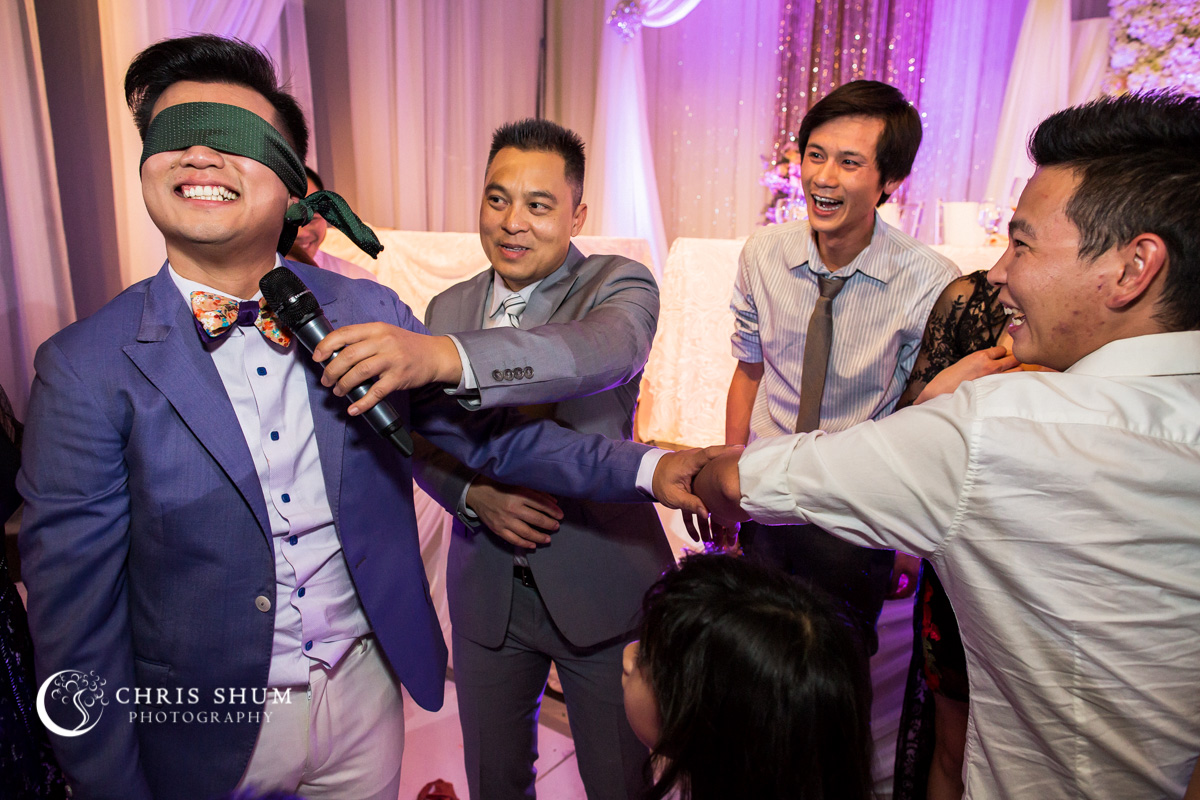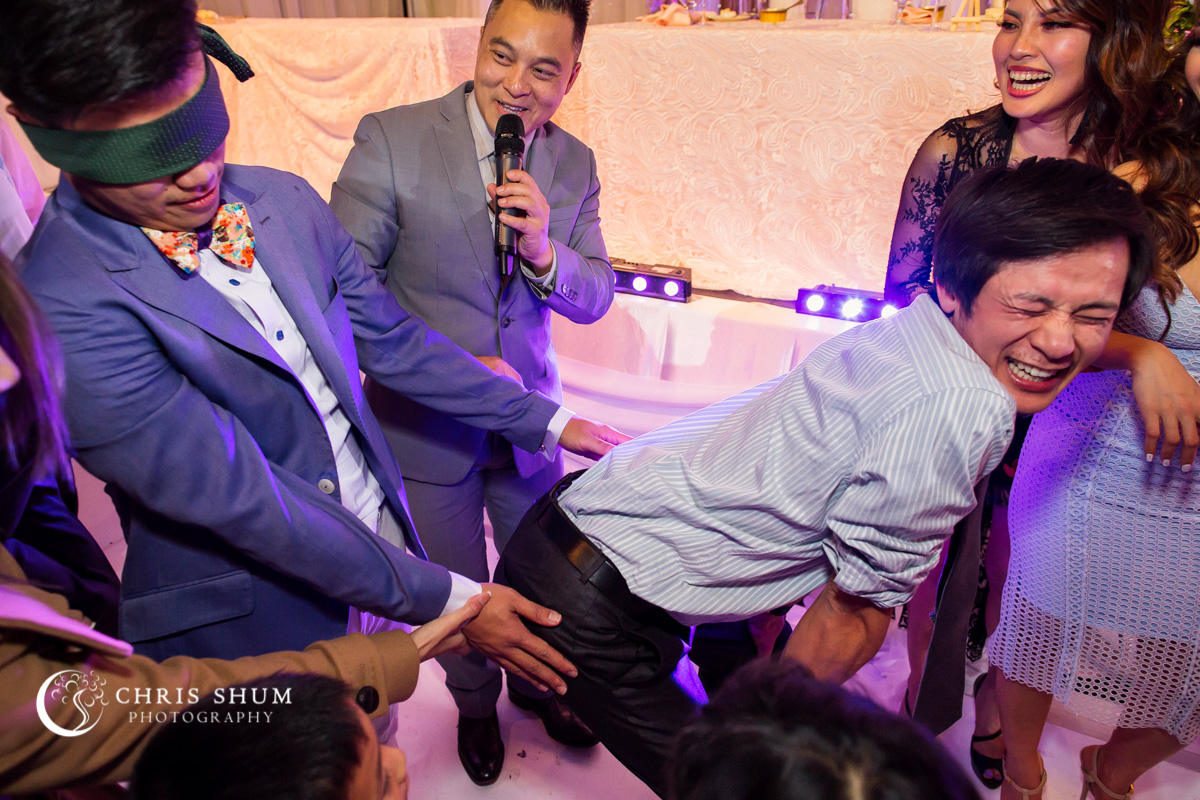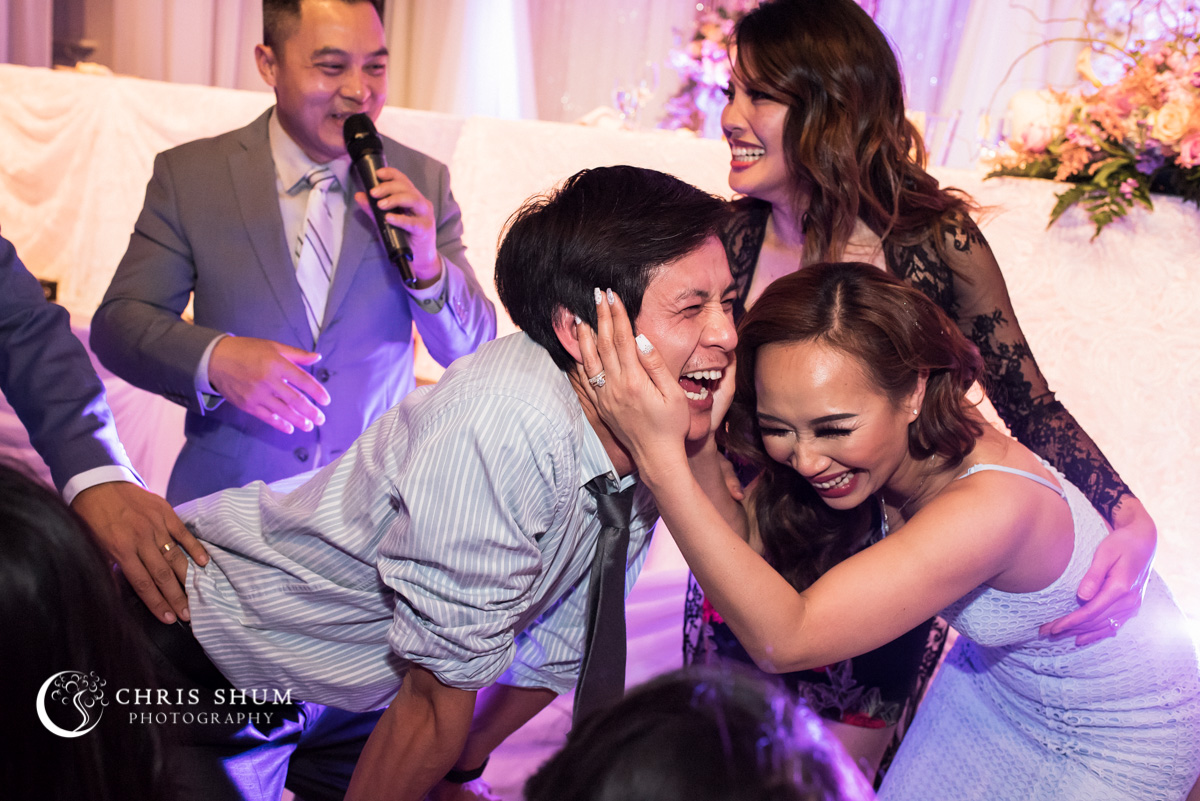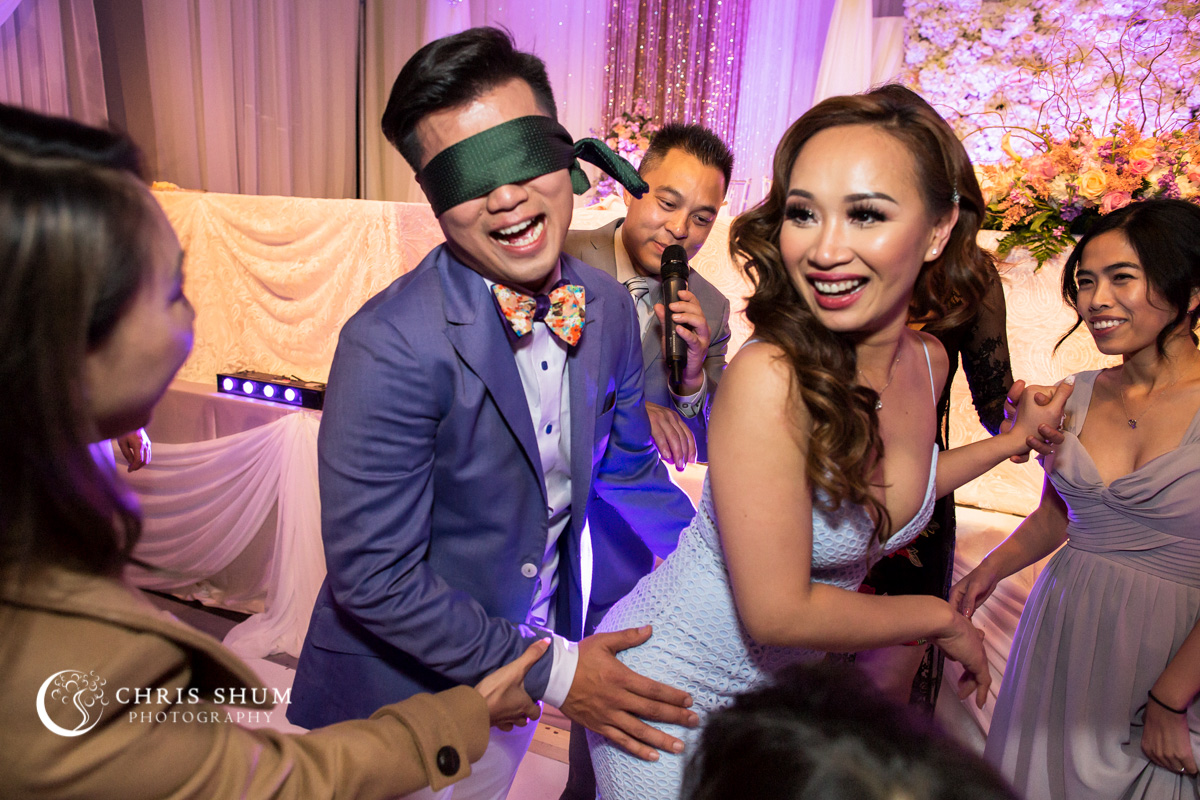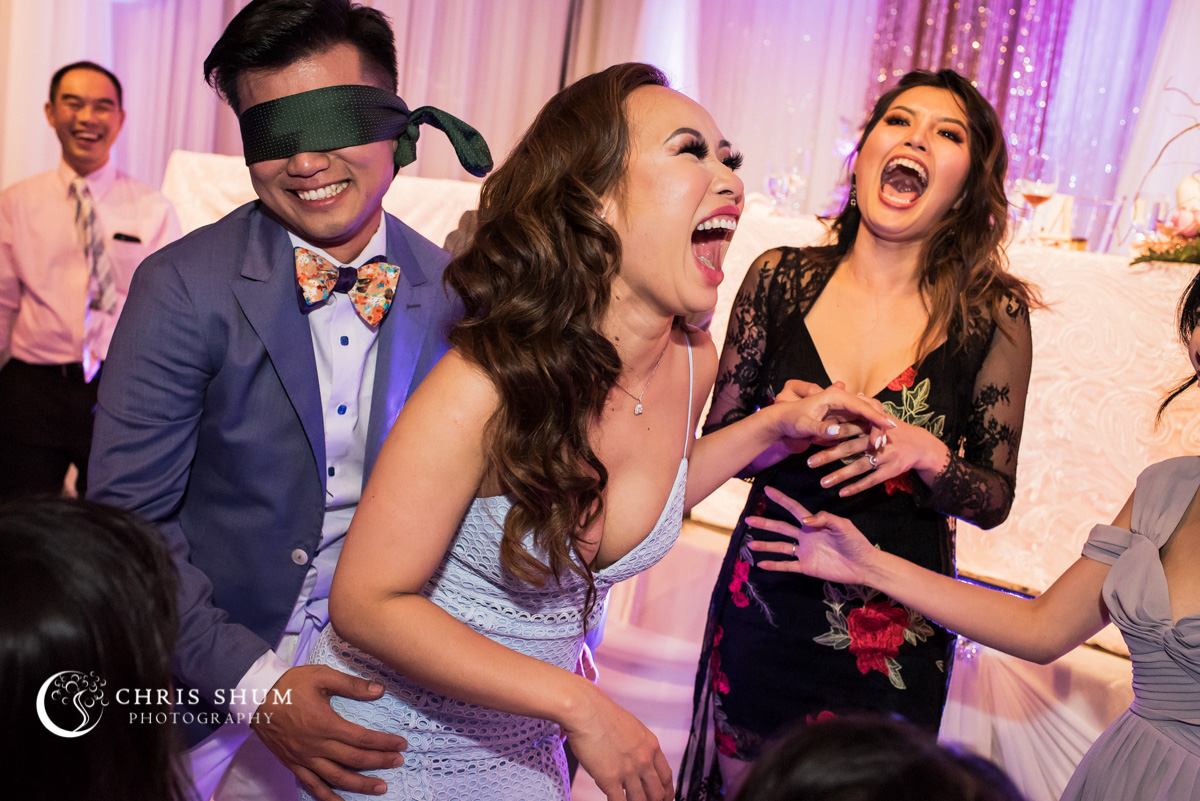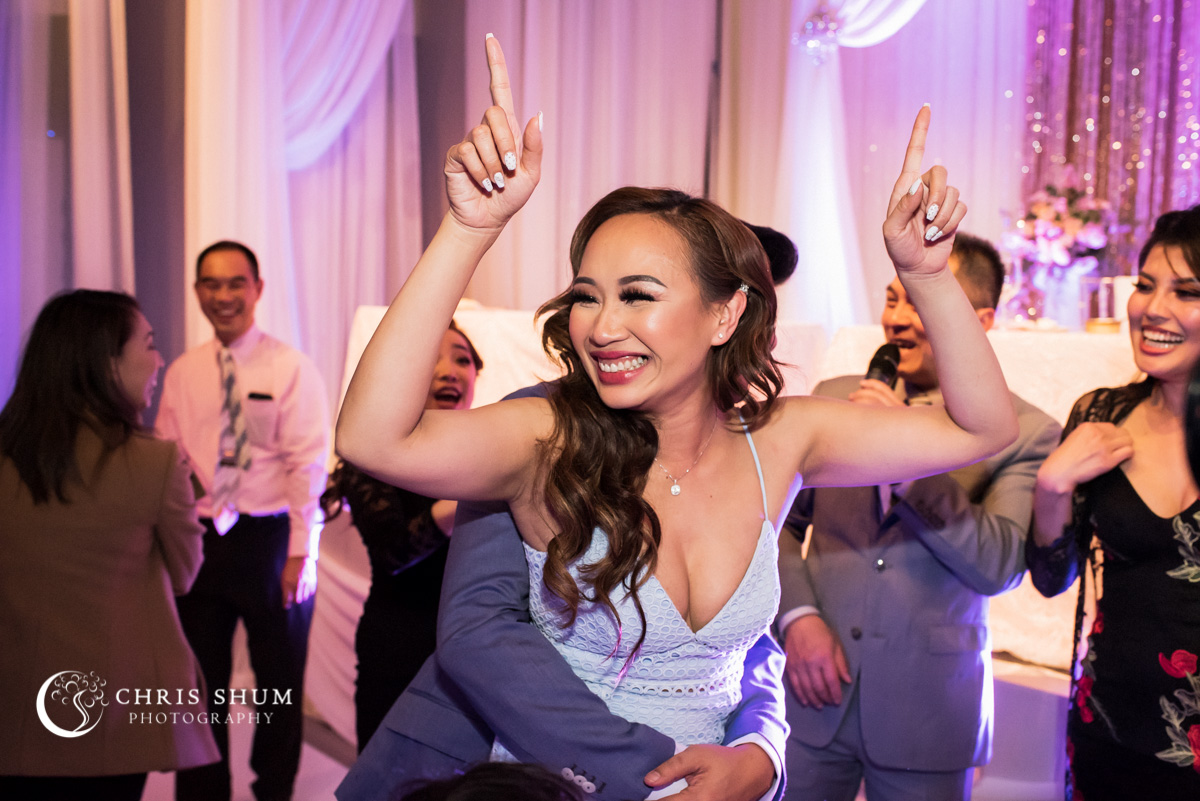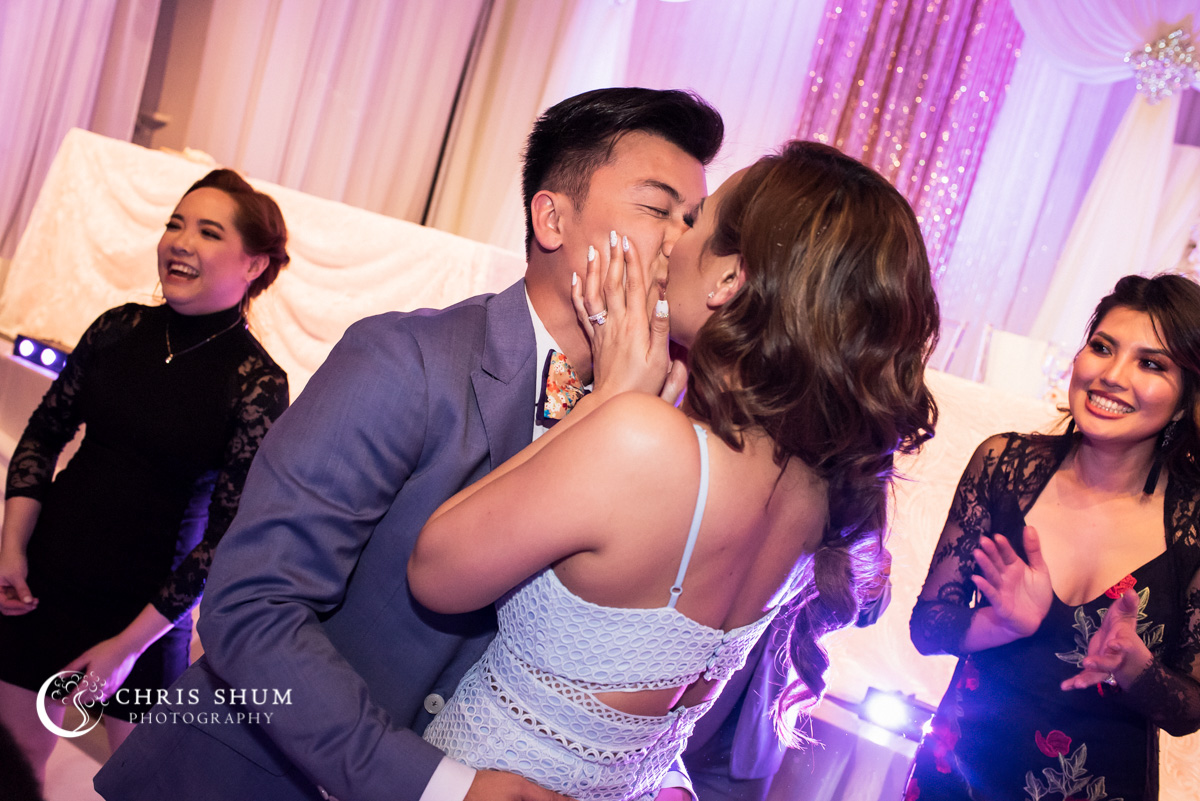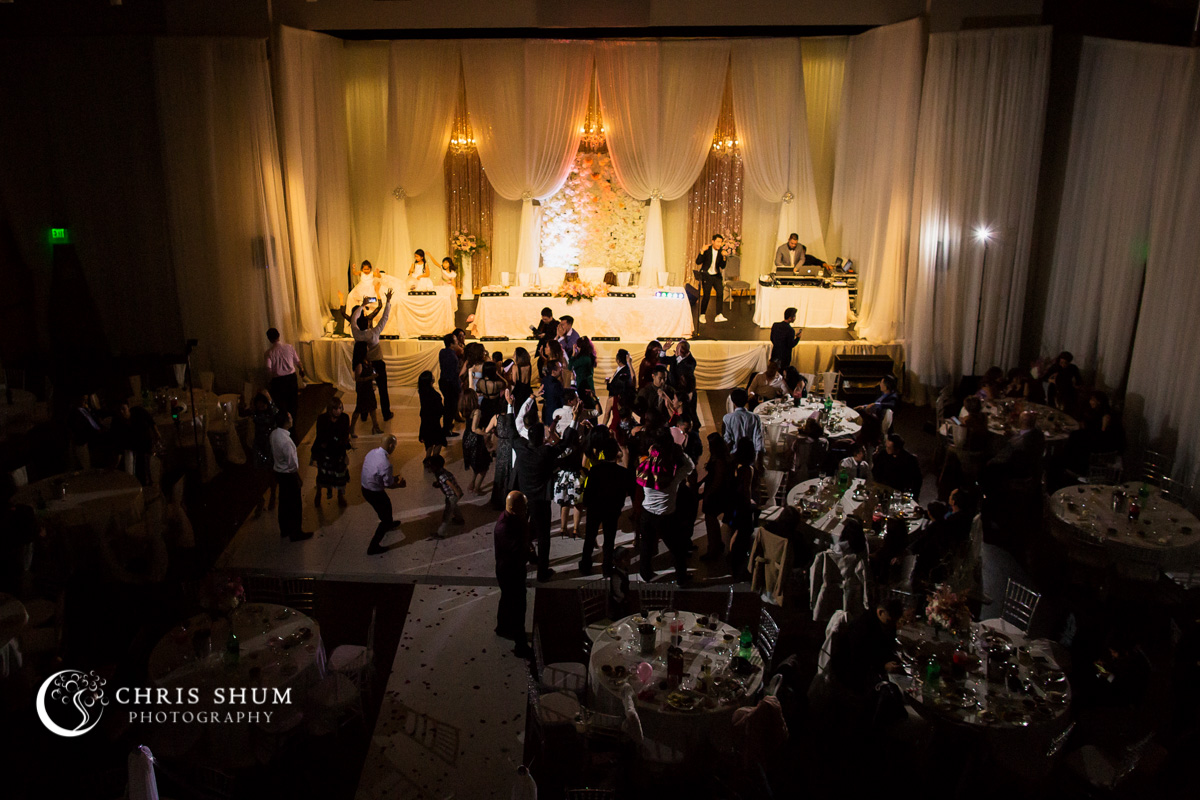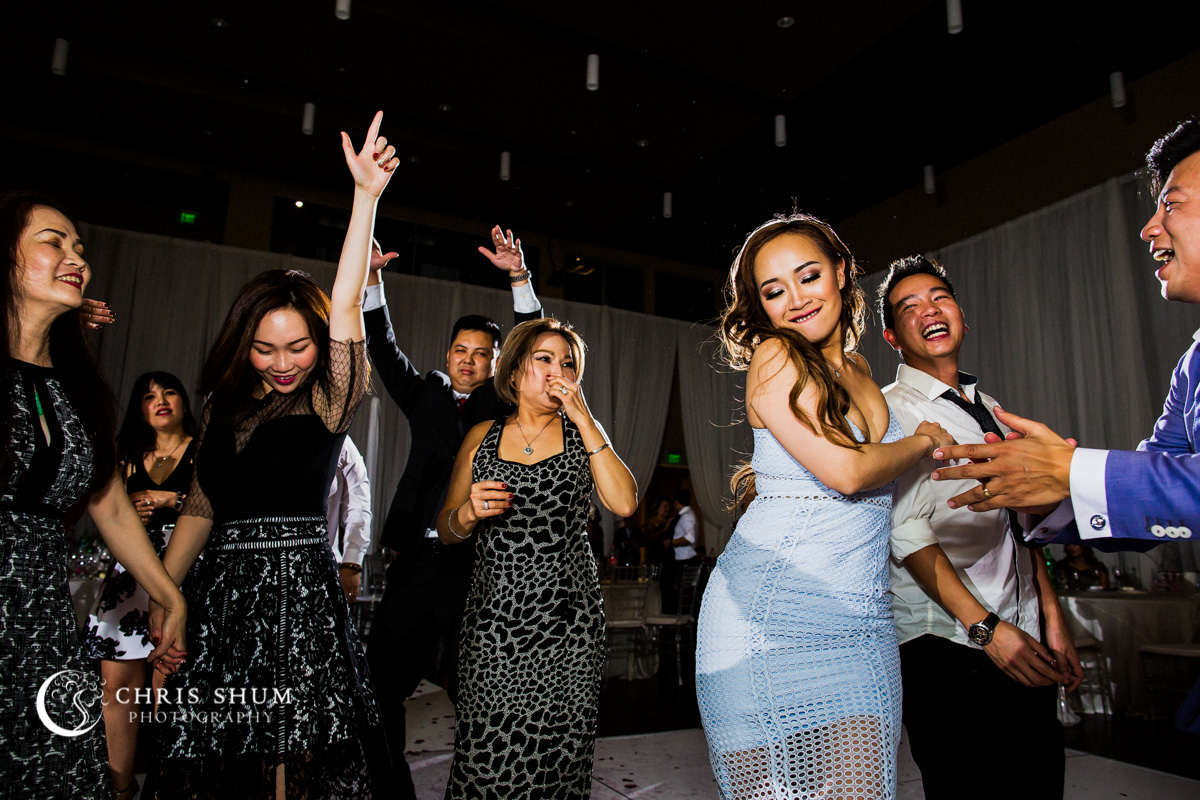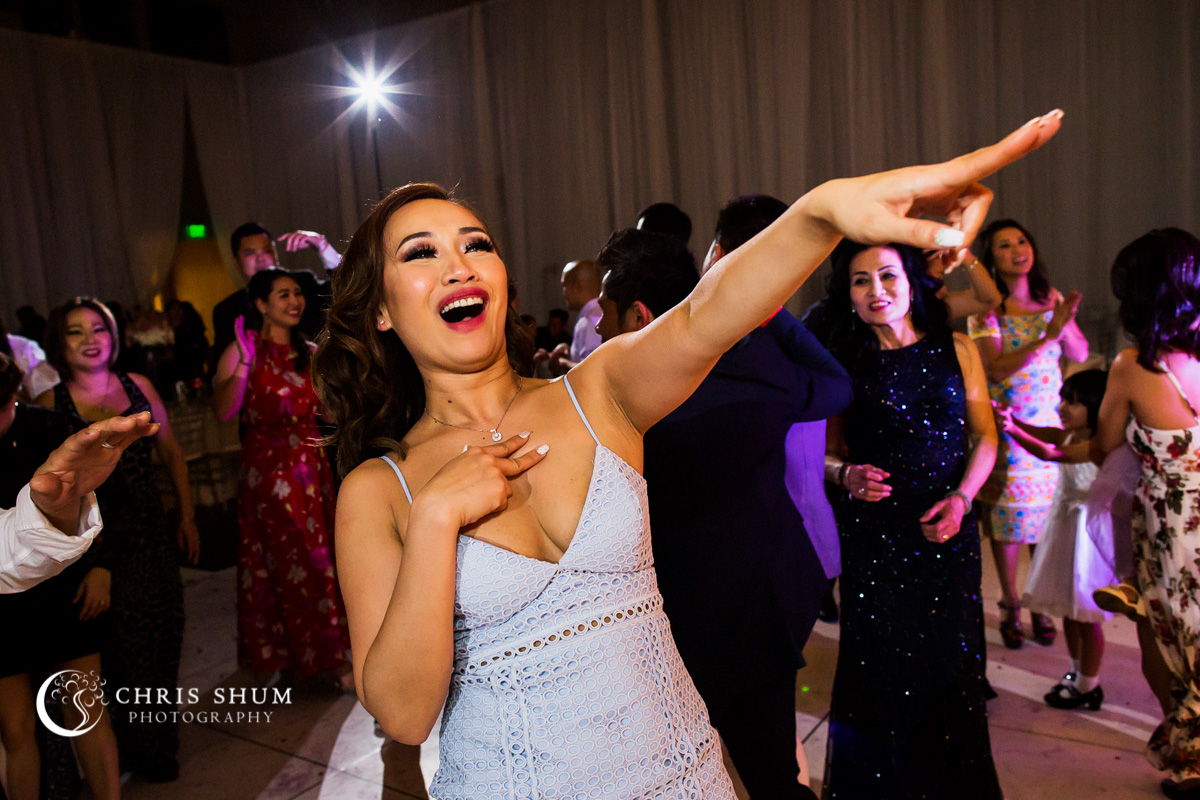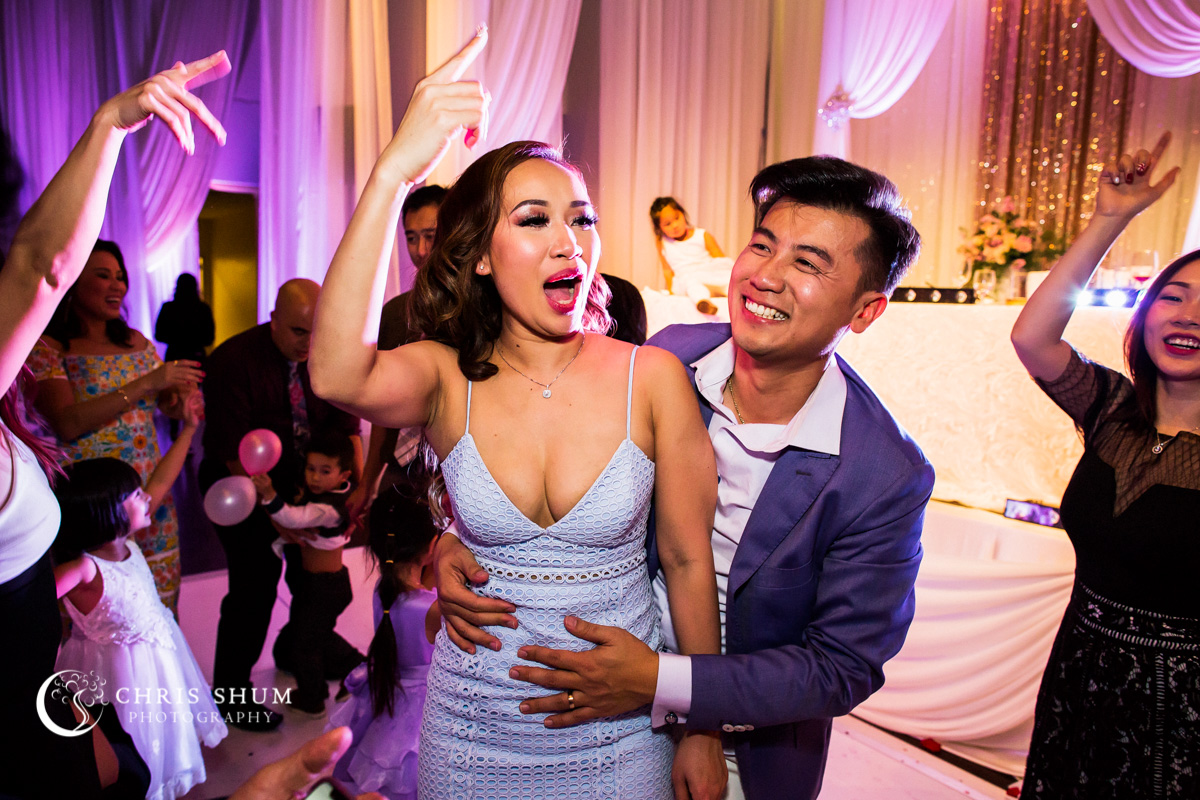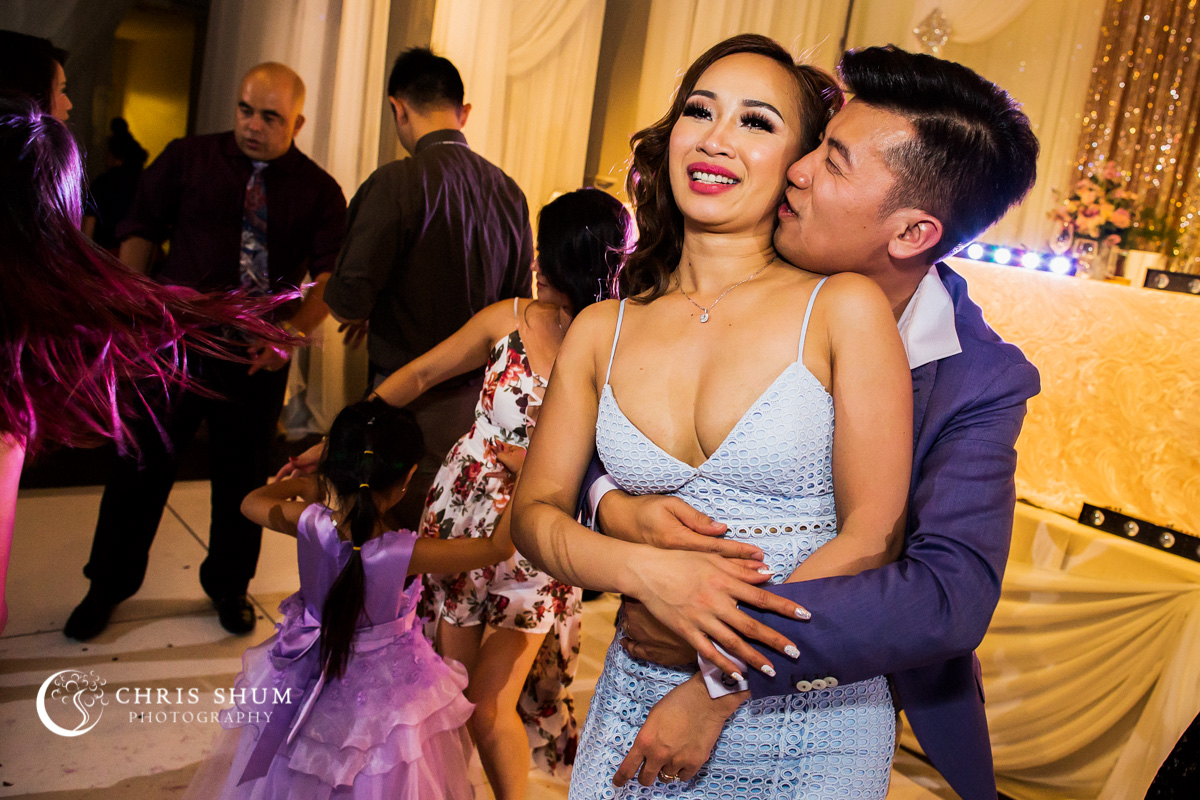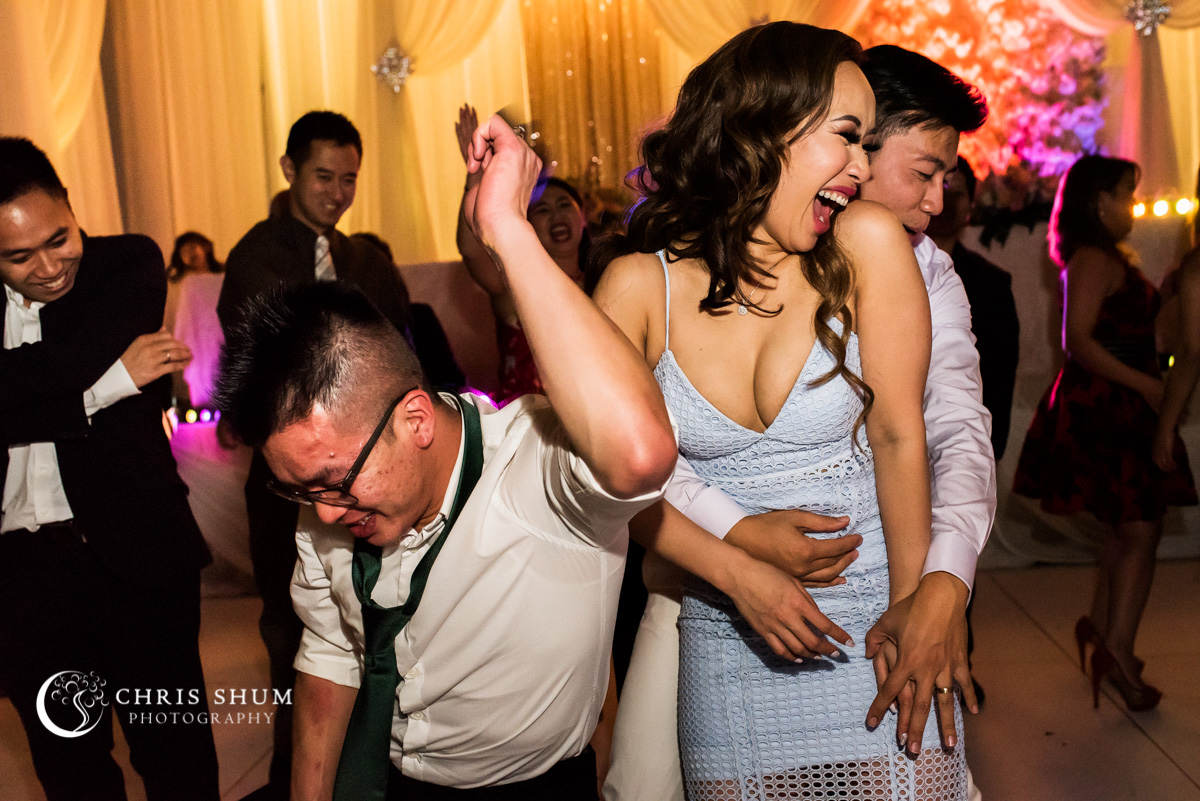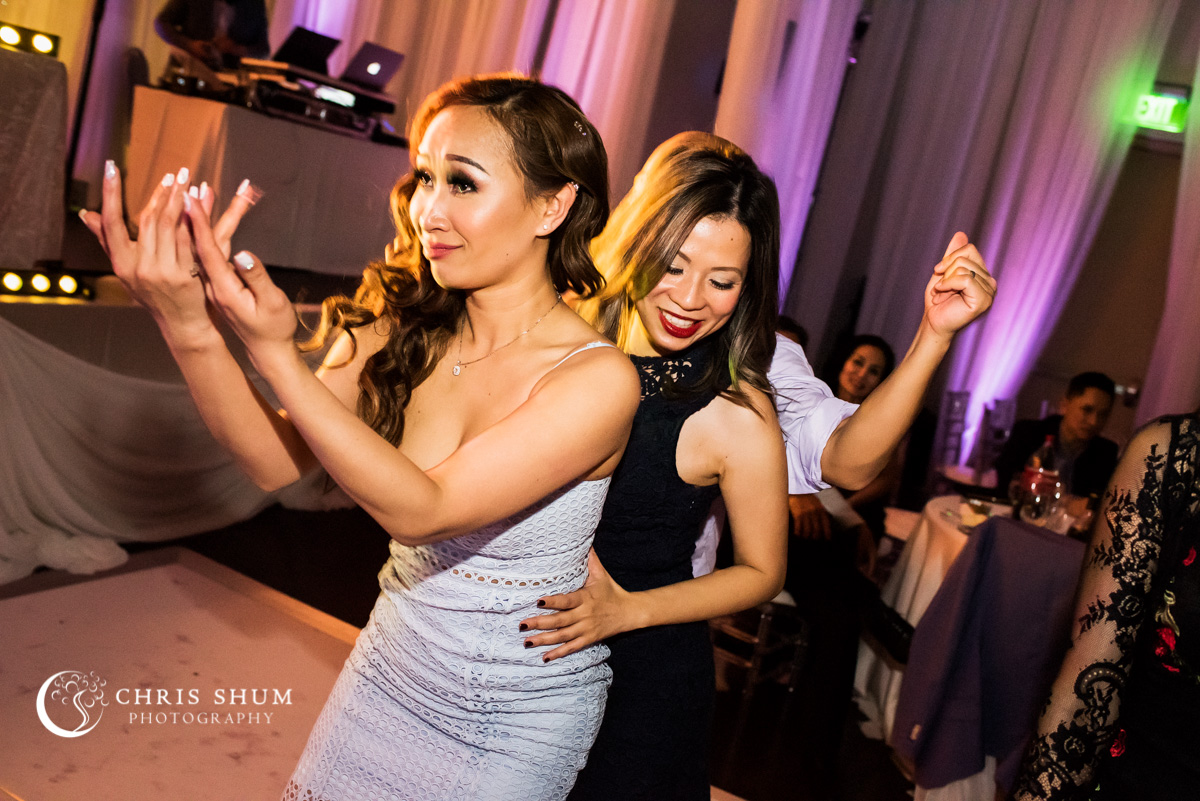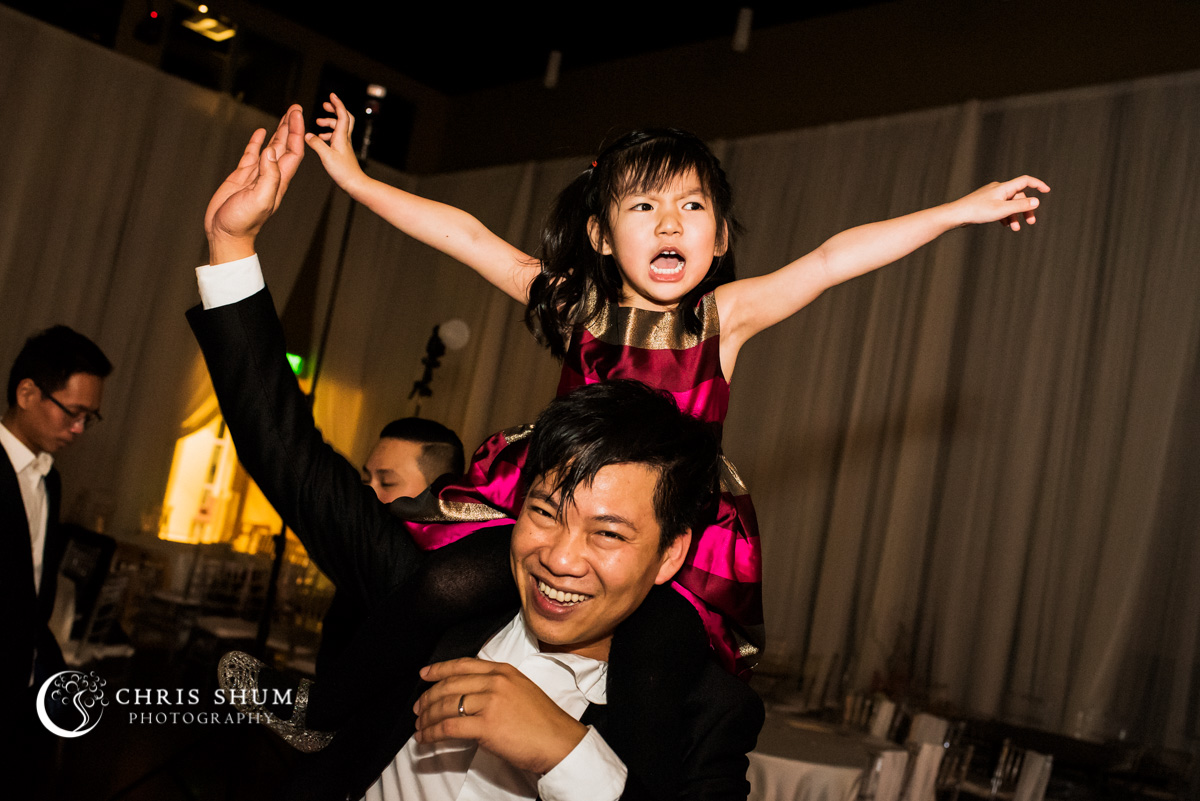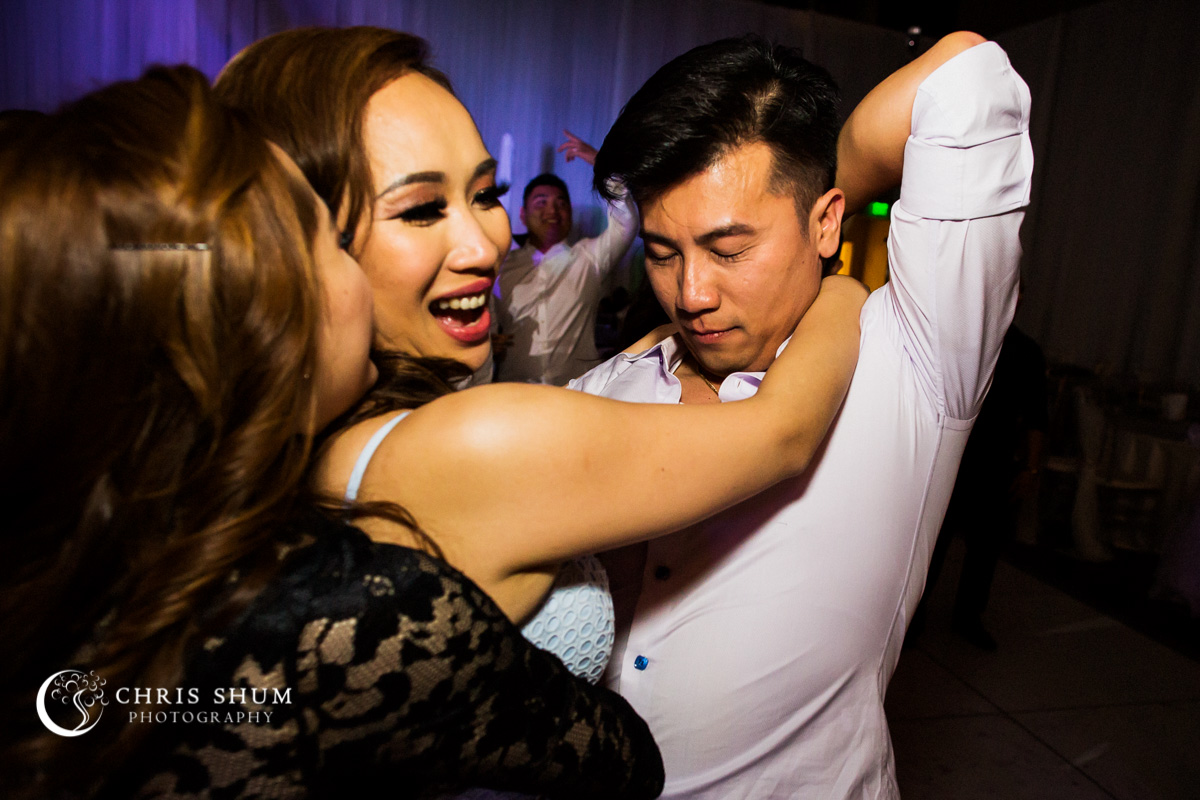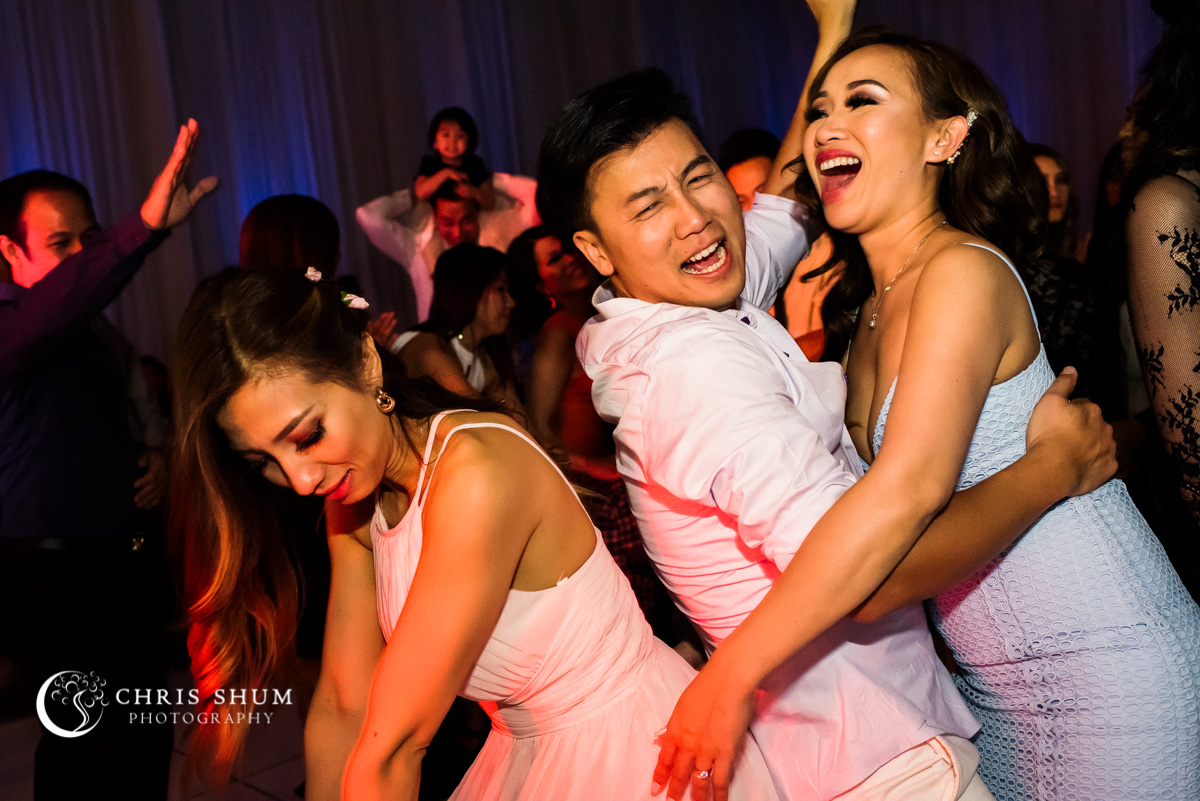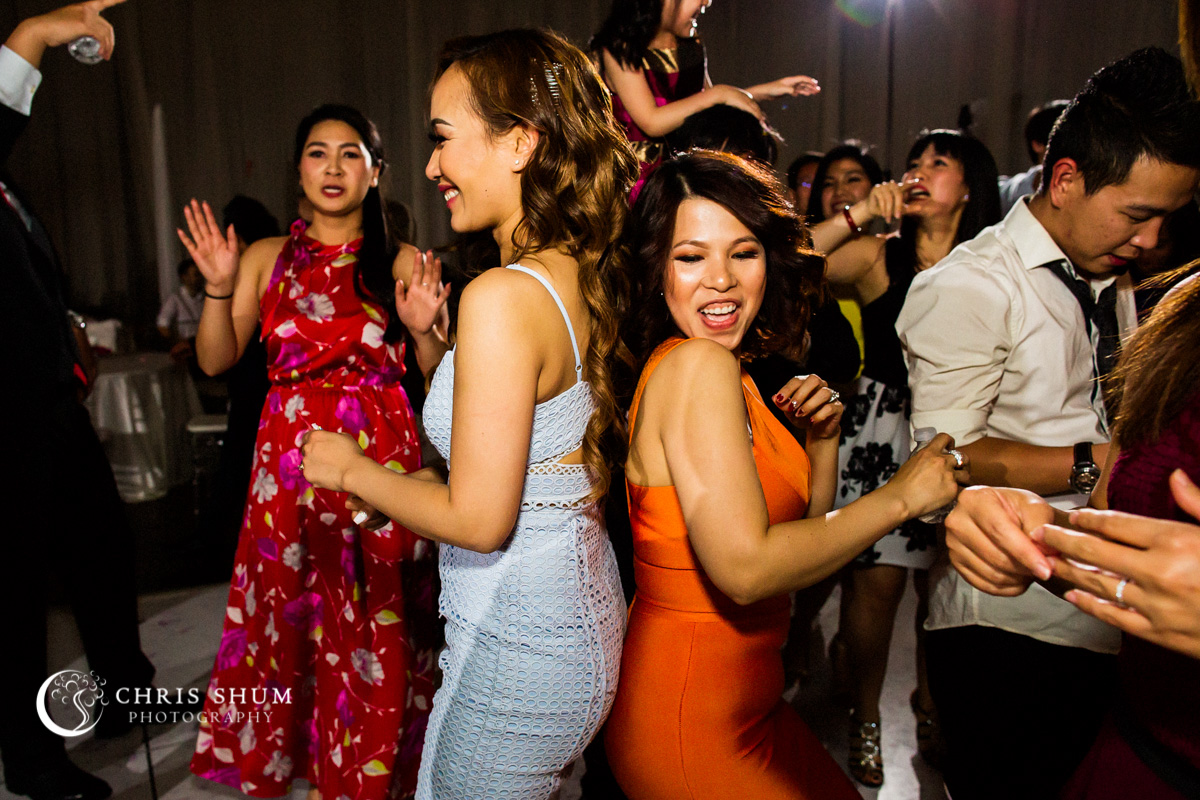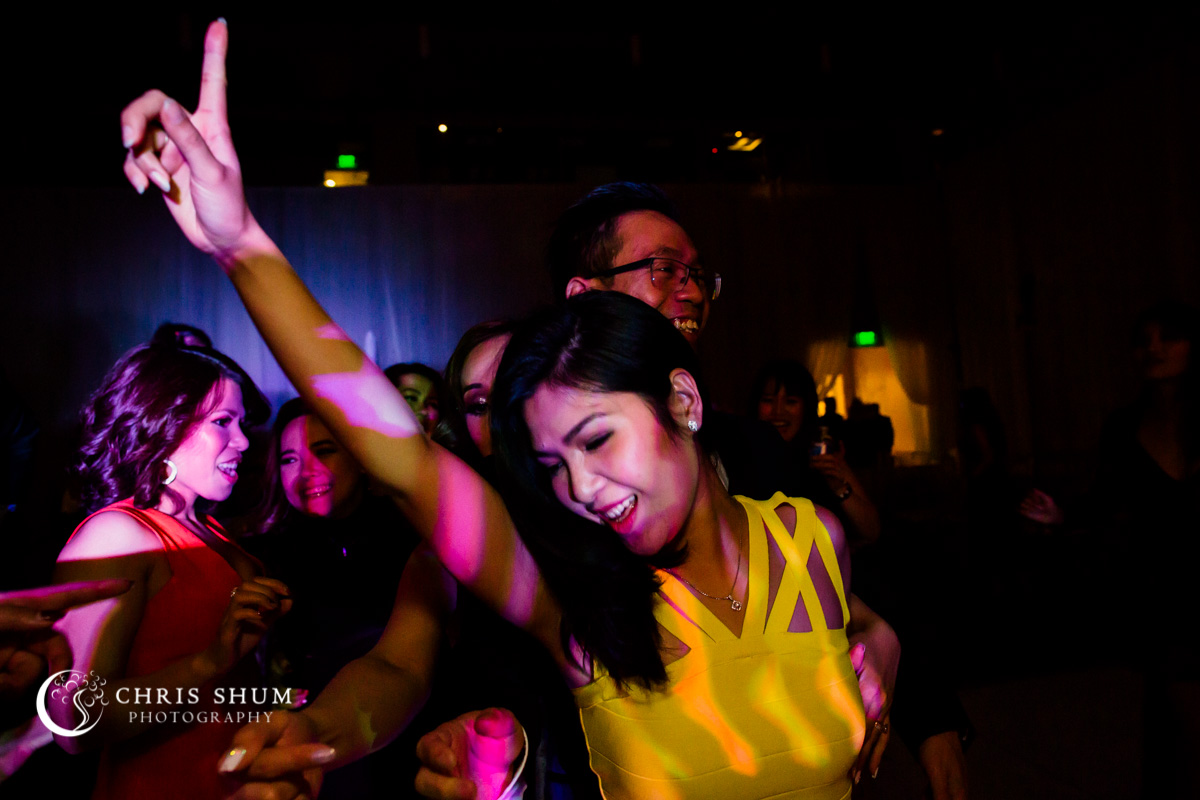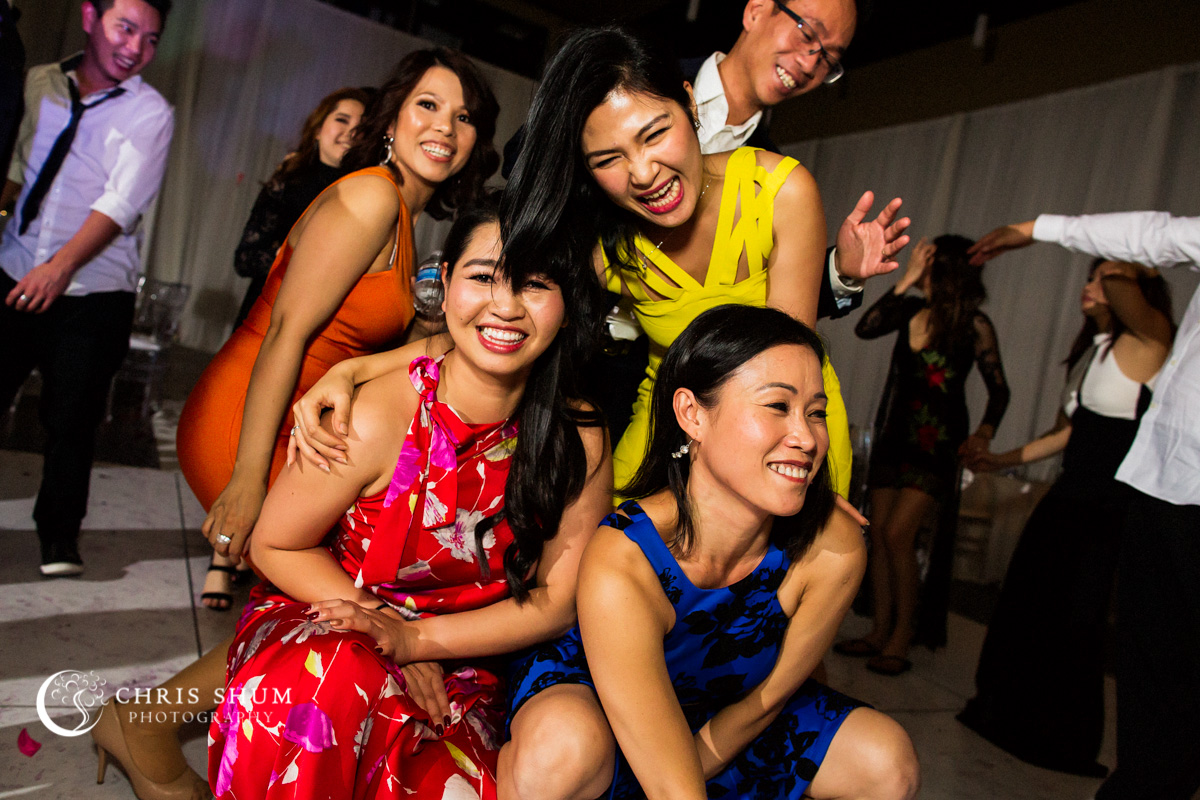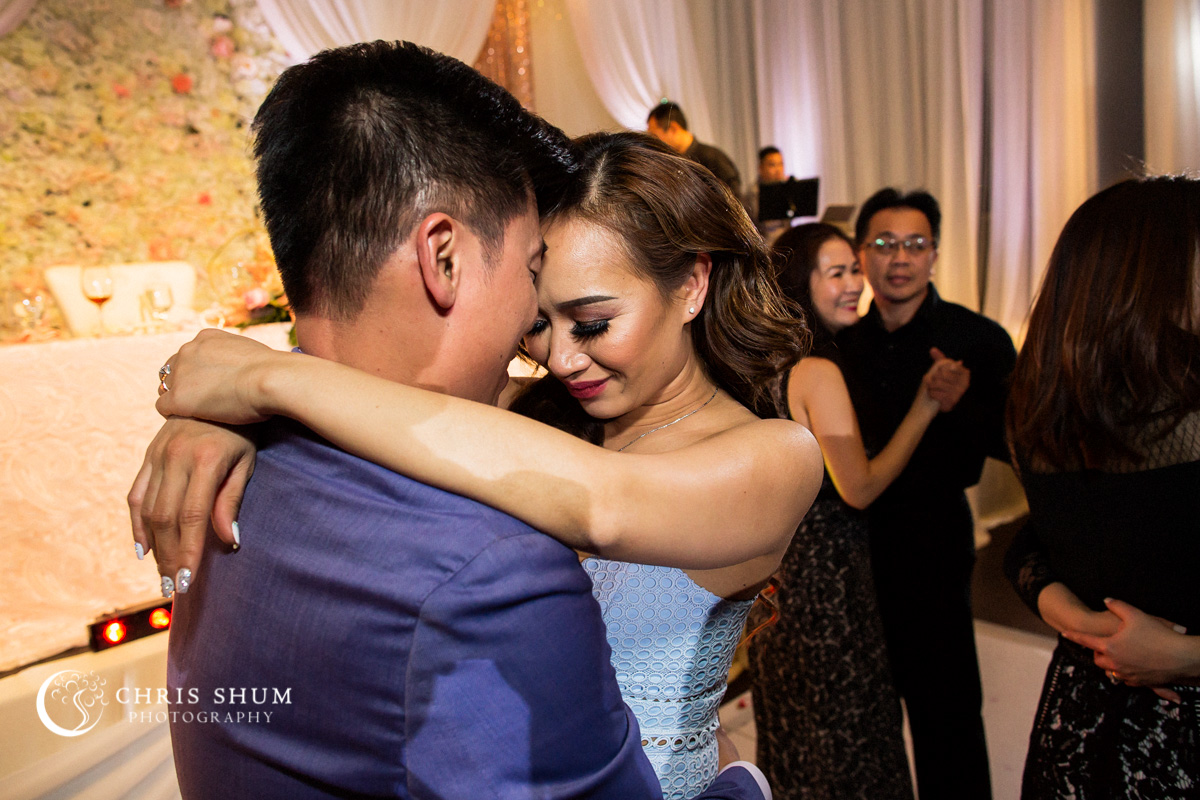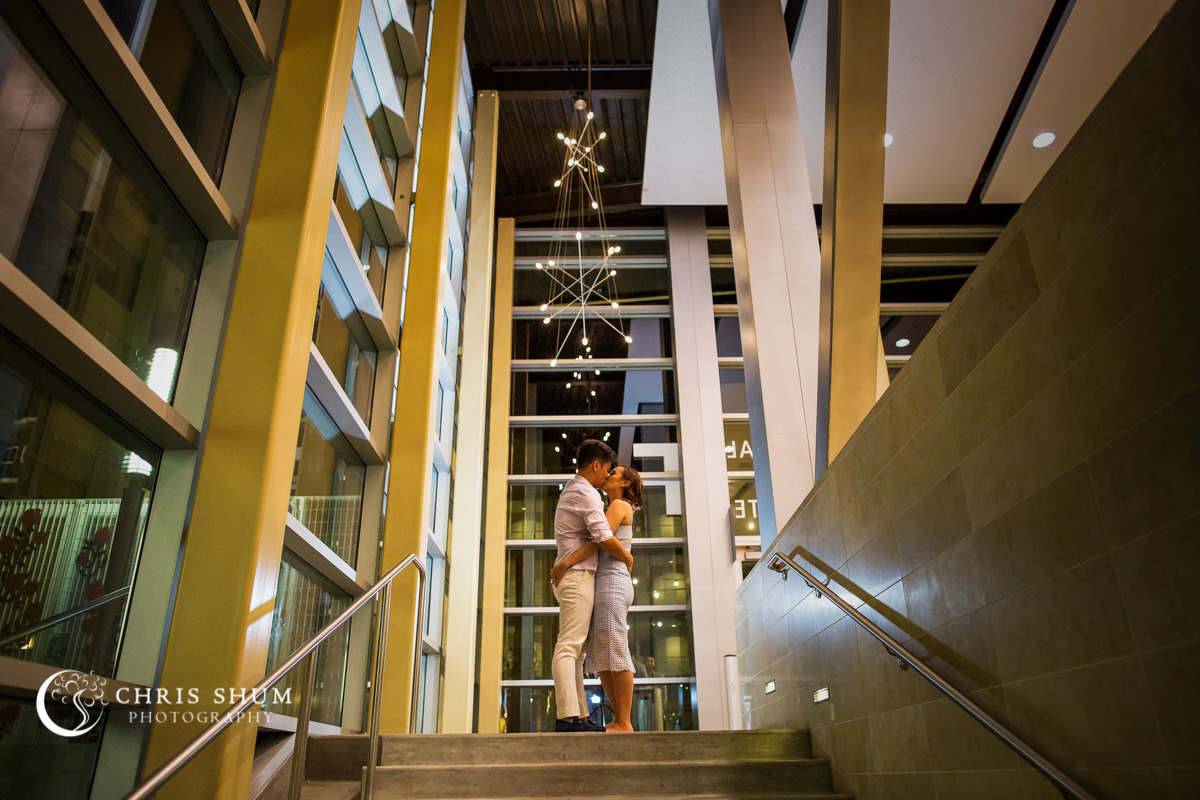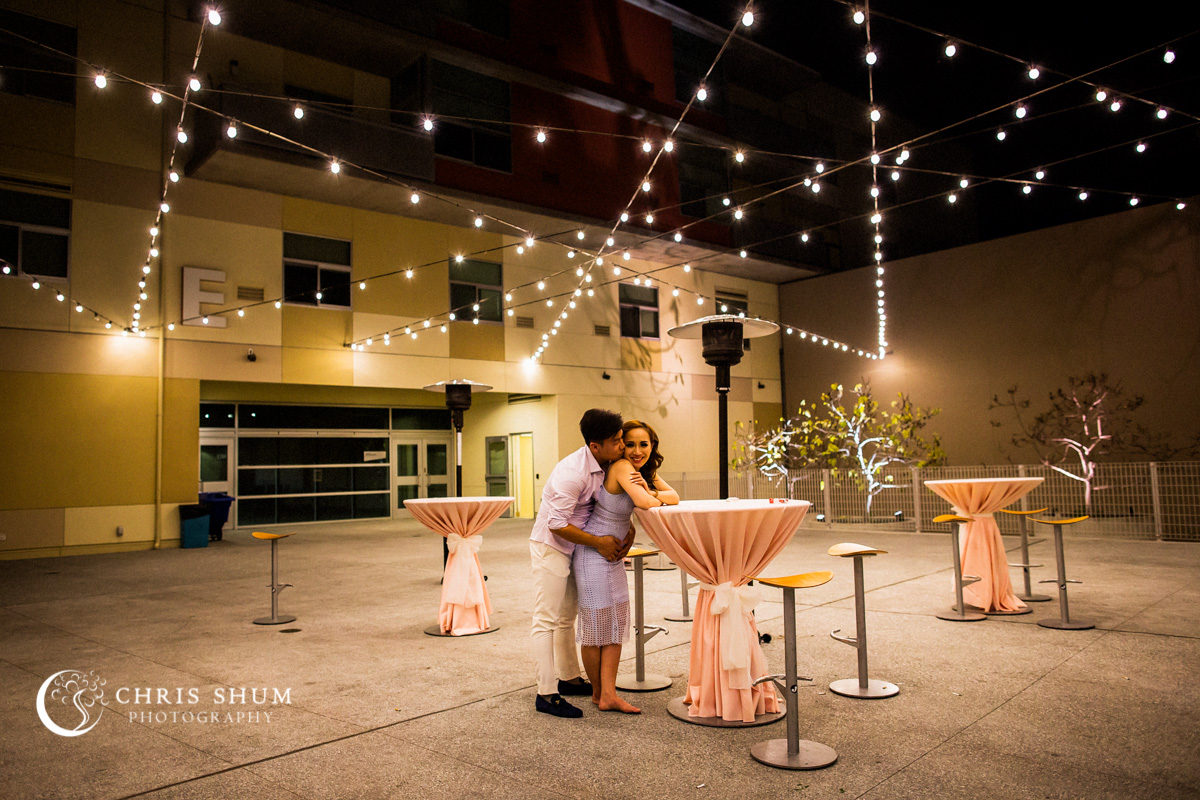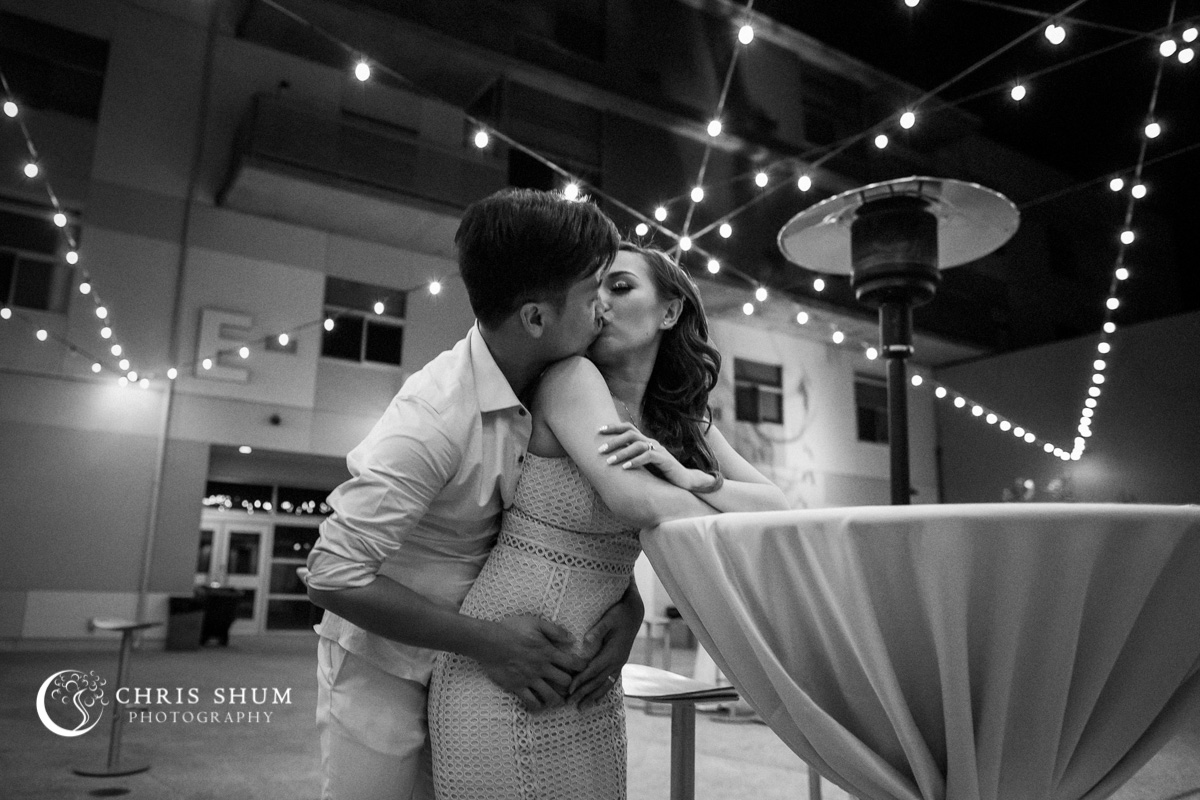 Ceremony and Reception at: Oshman Family Jewish Community Center (Palo Alto JCC)