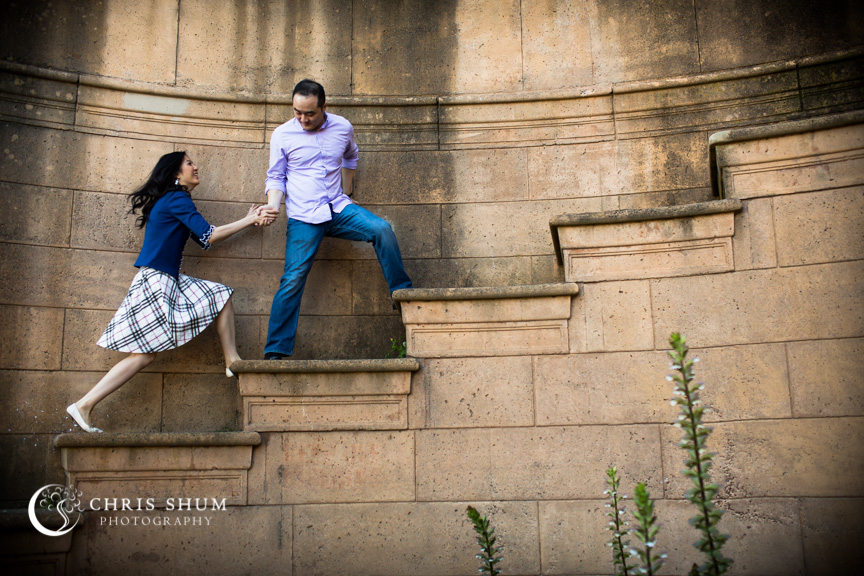 There were big celebrations for St. Paddy's Day in the city on the day of Kathy and Kun's e-Session. It was green everywhere and the air was filled with festivity! I never knew they have such big celebrations here. And of course, that also created quite some traffic and we had to delay our shoot for almost an hour.
We went to the Palace of Fine Arts and Crissy field for the beautiful Golden Gate Bridge as backdrop. It was a great day for pictures in SF, and the weather was quite dramatic! When we started off, it was still quite warm, but soon as the sun started to sink, it became very chilly. As Kathy put it, "we have experienced all four seasons within the last couple hours!"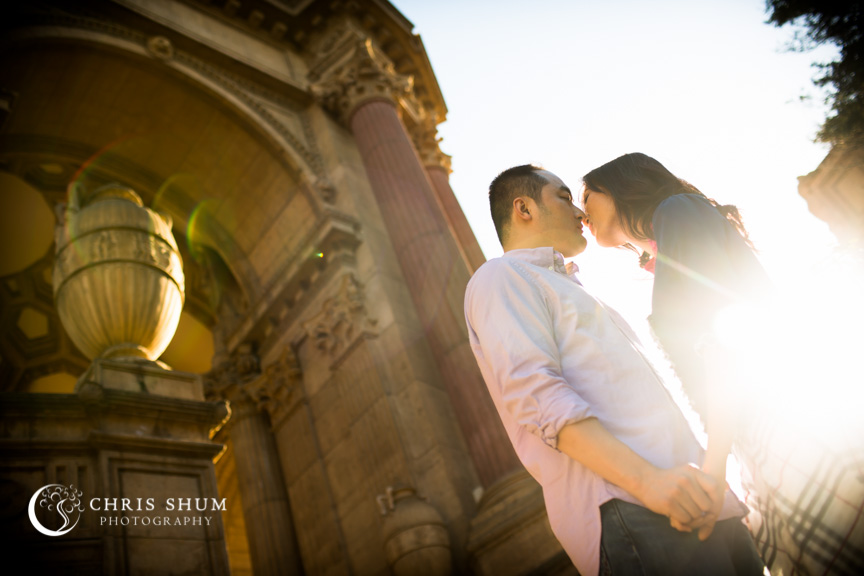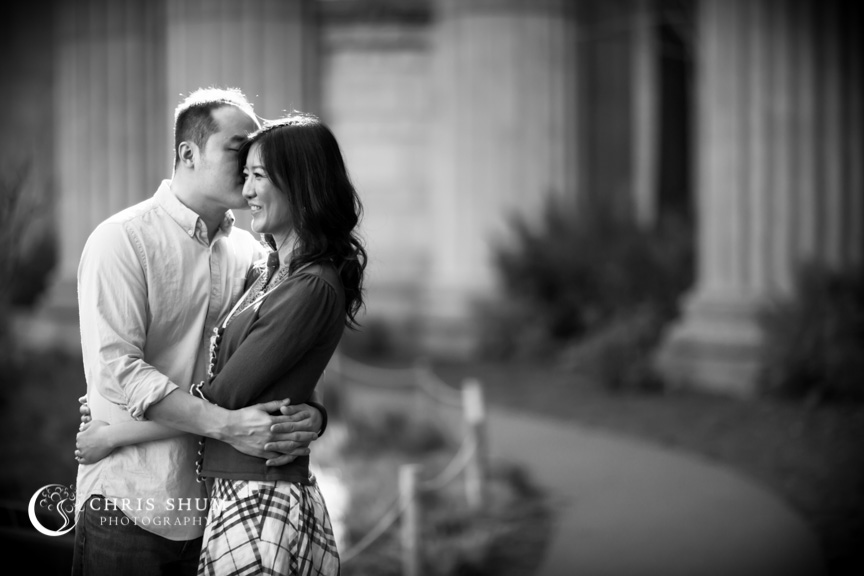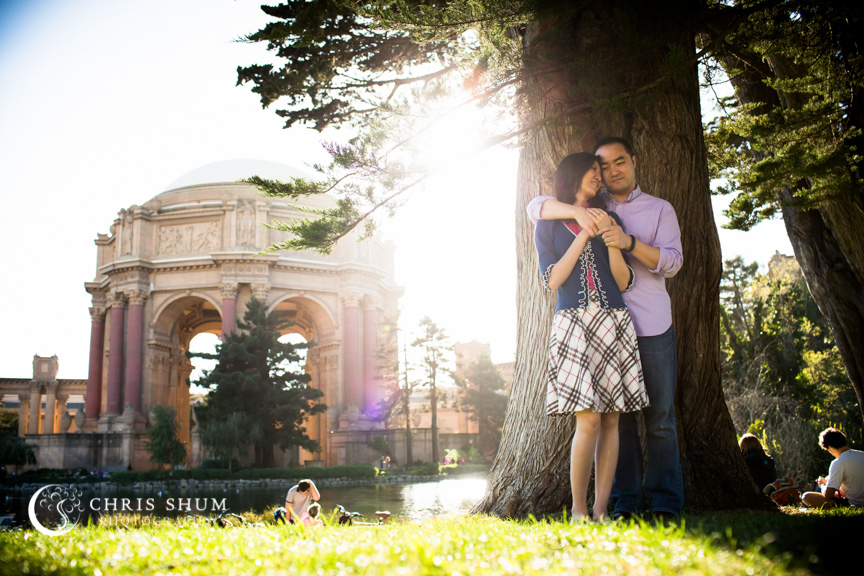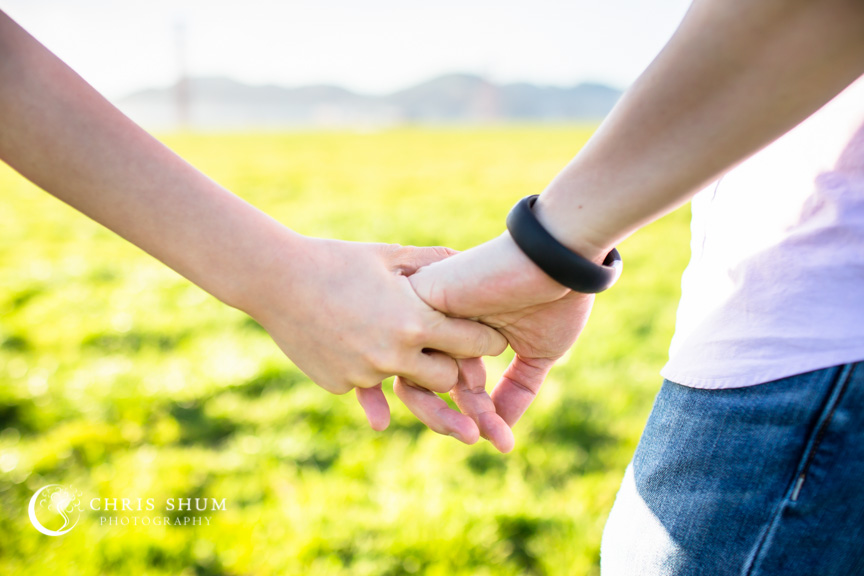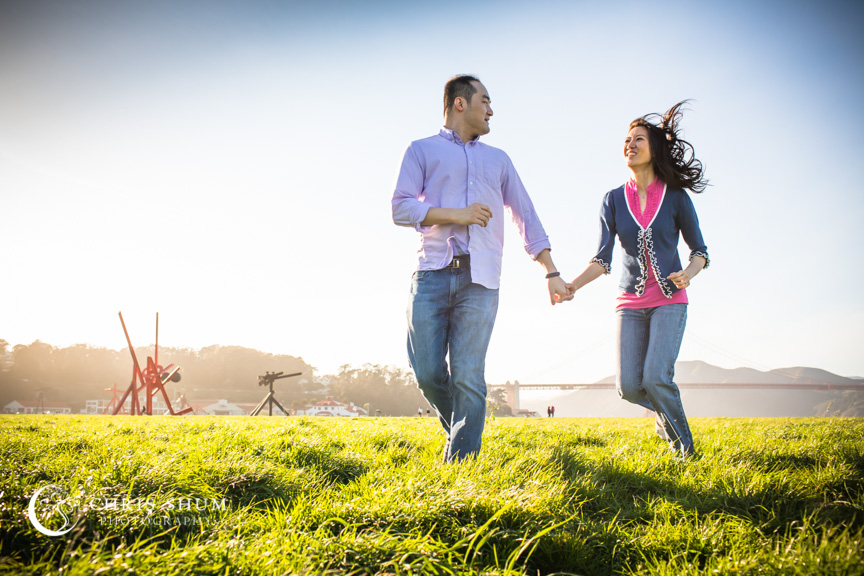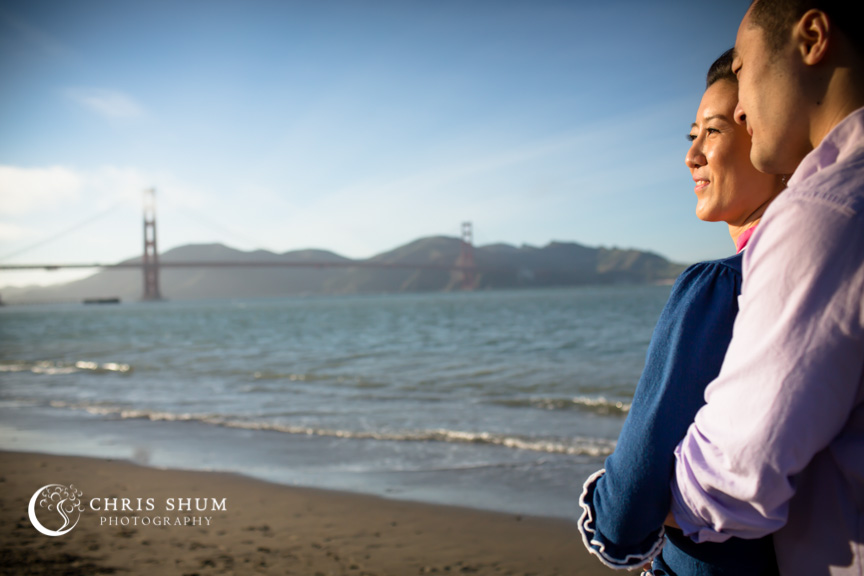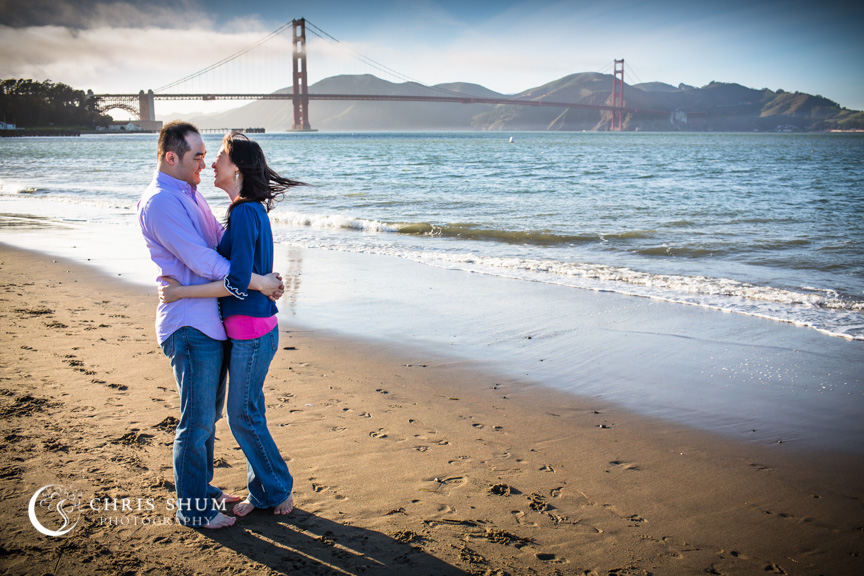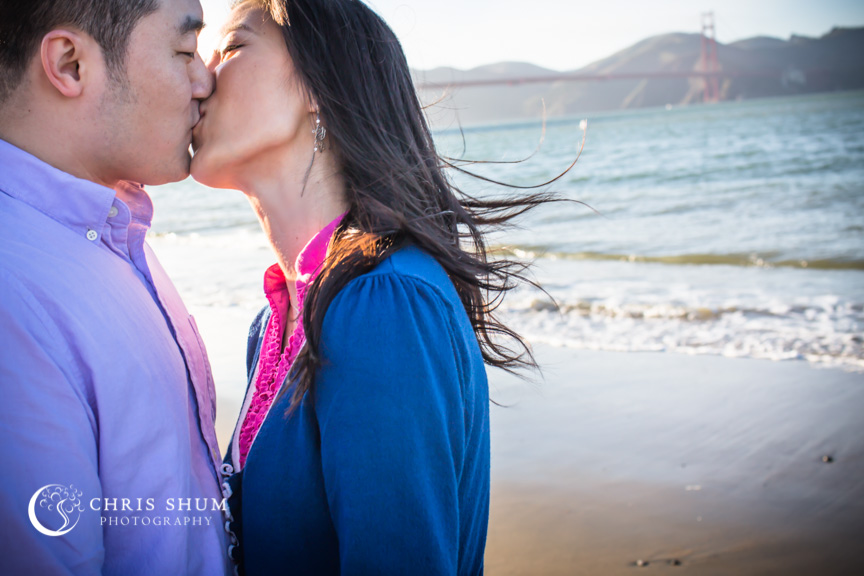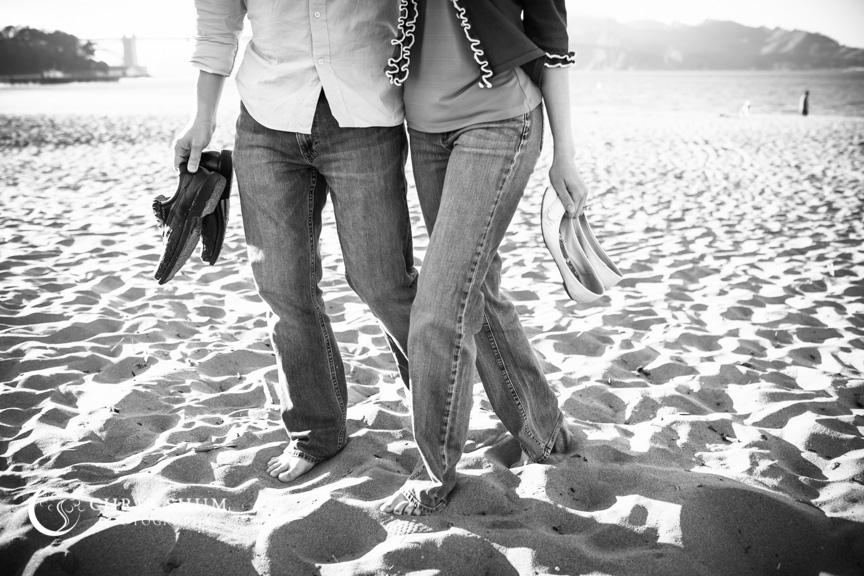 As soon as we started heading back to the car, half of the GGB was already immersed in thick fog!