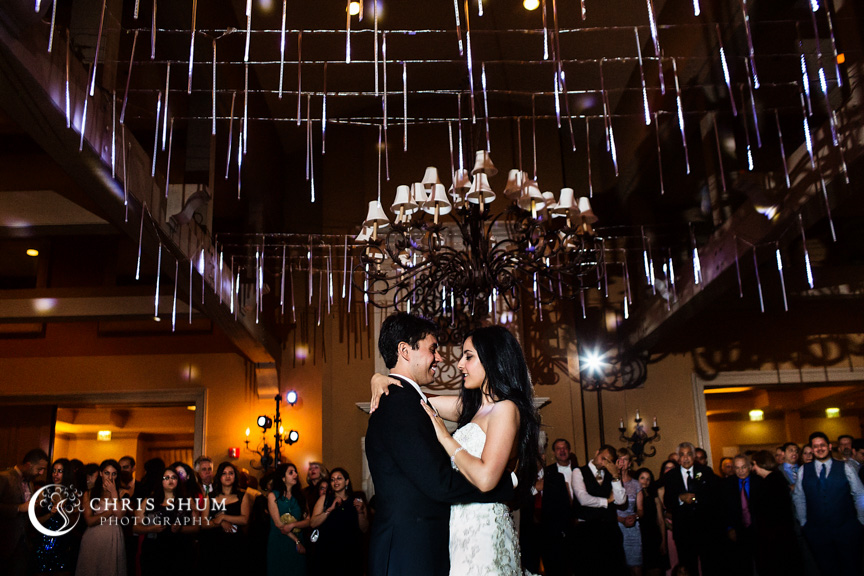 Nancy and Zack's love story began when Nancy, who lives in Vancouver, came to the Bay Area to attend a church youth retreat a few years ago. With the help of modern technologies like Facebook and Skype, their love started to blossom, and the couple came to realize that they are meant for each other. When I took their engagement shoot in San Francisco, I could see why. Nancy and Zack is one of the sweetest and most adorable couple I've met.
Preparing a wedding is no easy task, and probably even more so when the bride resides remotely. Nancy had to make frequent trips to the Bay Area to prepare for their wedding. Luckily, Zack's mom came forward to be their wedding coordinator and made things easier for the couple. And their wedding day was such a success with so many guests, especially those out-of-town.
Nancy and Zack were crowned and blessed in the beautiful St. Nicholas Orthodox Church in San Francisco. It was such a heart-warming moment with a room full of friends and families to share the happiness with the newly-wed. And that contended smiles on their faces when they walked out the church just said it all!
The celebration continued at the Roundhill Country Club in Alamo. And of course there were so many touching, joyous, tearful moments the whole time! One of the sweetest and wonderful moment was when Nancy's father presented the #5 F.Attalla T-shirt to Zack, welcoming him as #5 in the family!
My sincerest wish to this lovely couple for a wonderful journey together.
And many thanks to my friend, Heidi Sandoval, for shooting this beautiful wedding with me!