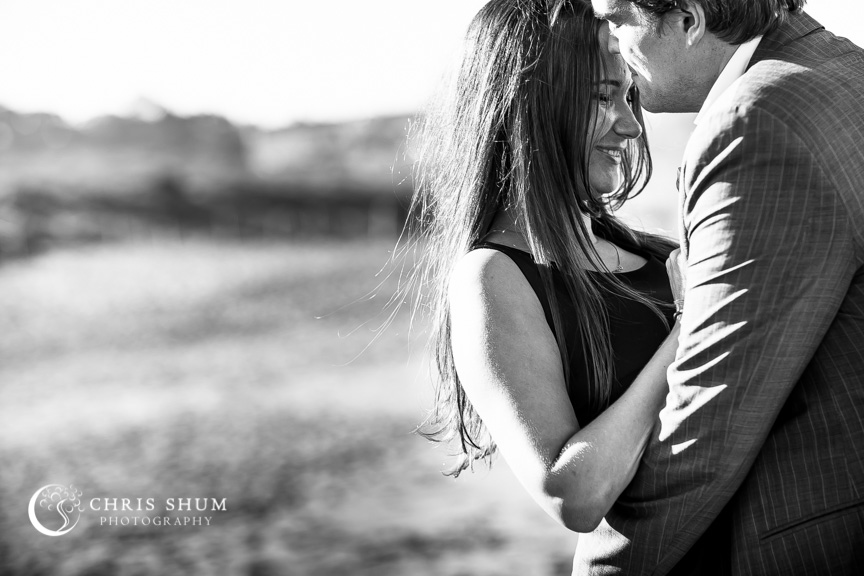 I am still quite amazed we actually made this engagement photo shoot happen, which included a surprise wedding proposal, and it was executed so beautifully! It was one of the most fun, romantic and touching photo shoot I had and the couple was just too sweet!
Matthew and Marina live in Hong Kong (my home town) and they have planned for an incredible vacation, with San Francisco as one of the brief stops. Matthew wanted to propose to Marina here at Baker Beach in San Francisco during their half a day stay in the city.
And just within a week, Matthew amazingly planned out this little romantic episode as part of his trip with Marina. We exchanged quite a few emails to get down some of the details. And all this while, Matthew was getting ready to hop on the plane with Marina to start their vacation. I could feel the excitement in Matthew, and how he wanted to make this perfect. The whole process was so much fun and exciting, and we even get to make a prop for his proposal!
Matthew was hoping for some fog hanging over the Golden Gate Bridge on the day, which resembles the mood of the location he has in mind for their wedding. And I was expecting the same, since I thought the chances of having fog by the Bay early in the morning is quite high. But of course when you need it, Murphy's Law will apply. On the day, the bright sun came out early on, and lit up the Golden Gate Bridge nice and bright, showing off the California sunshine! Nevertheless it was still gorgeous!
And you can check out the rest of the story below.