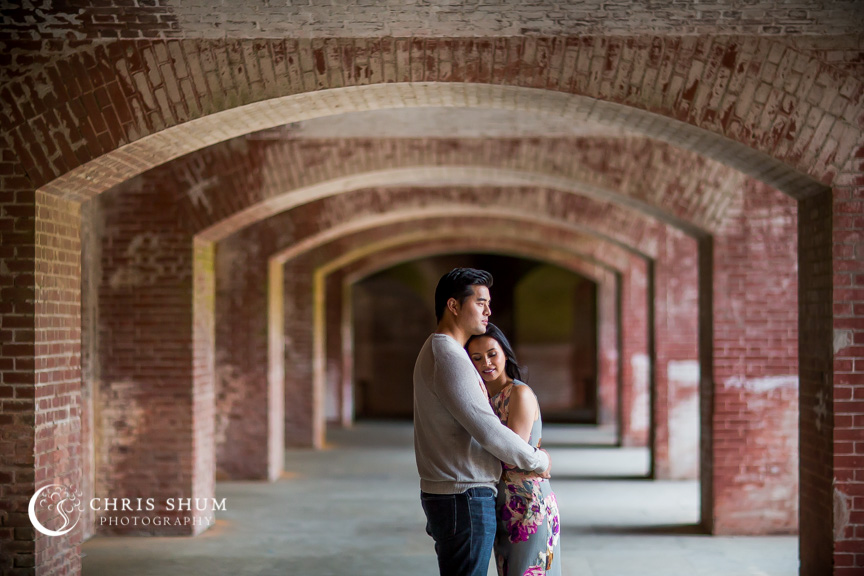 It was another gorgeous day in San Francisco, sunny and hot! This time my couple, Katherine and Timothy, took me first to the Fort Point Museum. The old brick building itself is quite unique and lends itself to a lot of fun and interesting spots for cool and creative frames. However, the museum closes quite early and just when we were about to get another cool shot up on the roof, with Kathy and Timothy standing up on the wall against the wind, the attendant already came herding us to leave the museum!
We then stopped along the coast to enjoy the dreamy sunset lighting, and then headed to the San Francisco downtown area. Timothy brought me to the restaurant he first met Kathy, to reminisce the memorable moments that brought them together. It was so sweet and romantic!


It was fun walking through the bustle and hustle of this beautiful city at night! We had such a great time that the hours went by like a breeze! I am eagerly looking forward to their upcoming wedding!