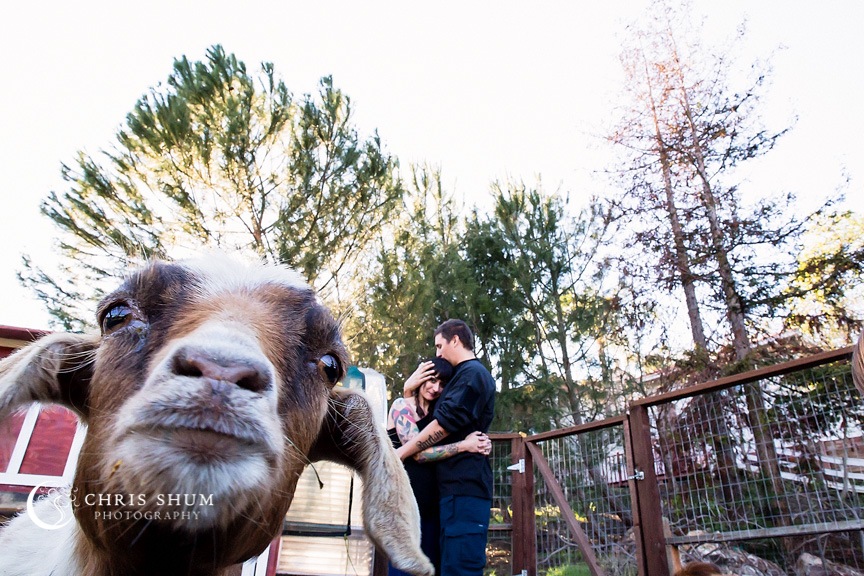 Dominique and Sandra were both a bit camera shy and so they decided to have their engagement session at their residence, the place where they will host their wedding. It was a great idea as it helped them to be more comfortable and relaxed.
When I arrived at their residence, I realized we had one more pretty model joining the photo shoot. As I started to explore their wonderful and amazing place and their huge backyard, I found myself in the setting of the story 'Charlotte's Web', with our little model and all the adoring (and curious) animals fitting right in. Due to the rain just the day before the photo shoot, the ground was still wet and the mud made everything looked so much more natural and real. And I really thank my Foundation Workshop training to have helped make this so much easier for me!
I really enjoyed the fun and loving interaction among Dominique, Sandra and Sasha throughout the shoot. It was a really unique engagement shoot. I'm really looking forward to their wedding day!