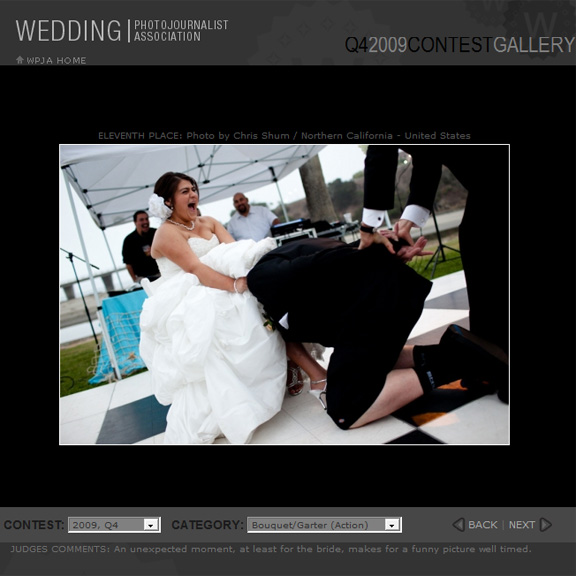 Congratulations to Yesenia and Greg for their picture to be included in the Top 20 photos under Bouquet/Garter(Action) category in WPJA Q4 contest. I am really excited and honored. Thank you Yesenia and Greg, for letting me to be your photographer, to share your joy and capture the unforgettable moments.

And congratulations to all the winners and their outstanding work. That's a really great driving force to push myself to get my work better.

Below are the awarded images in previous 2009 WPJA contests.