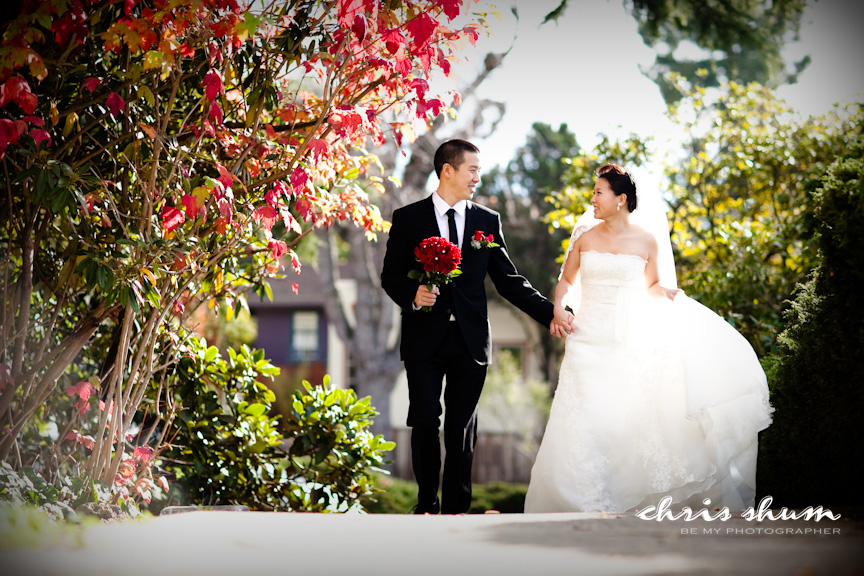 The weather before Jasmine and Larry's wedding day has been a bit unstable and chilly. Luckily, when the couple's big day arrived, the sun came out to cheer for them and made the day very warm and cozy.
Jasmine and Larry looked so charming and sweet on their wedding day. And the ring bearer and flower girl were even more cute and adorable. The little flower girl did very well during the rehearsal, but at the ceremony, she was intimated by the crowds and Larry had to hold her hand down the aisle. It was such a lovely scene.
The reception was a lot of fun too. With MC Otis Fang leading, the guests played a lot of games and tricks on the newly wed, and the night ended on a high note on the dancing floor.