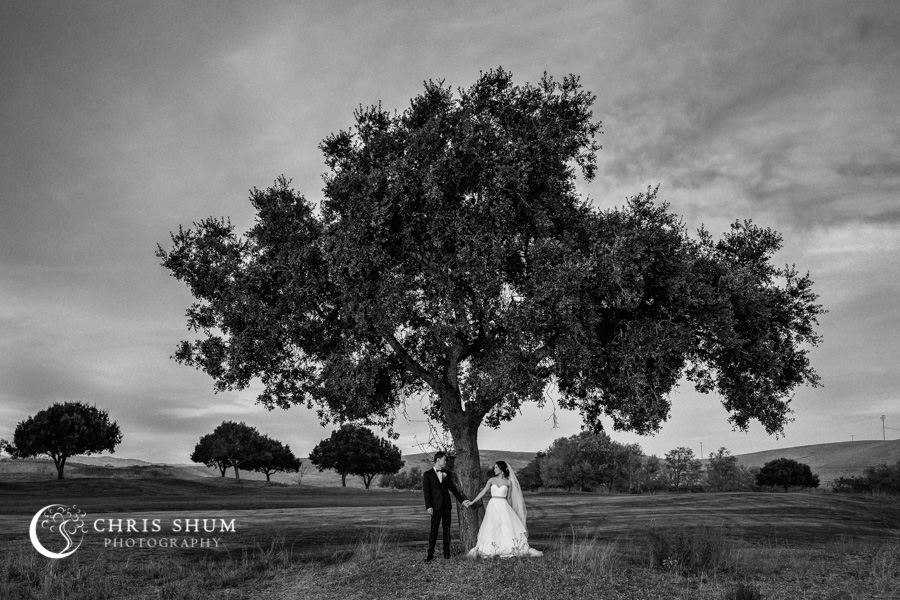 Hyemin and Hyojin hosted their wedding at the beautiful San Juan Oaks Golf Club. They are both Koreans but their wedding was adapted almost entirely to the Western culture and style.
Hyemin was also her own wedding coordinator, and was very attentive to every detail at the wedding. Even so, she was always so cheerful and kept a smiling face almost the entire day. And the other times, like during the ceremony and the toasting, she was quite emotional and tears just wouldn't stop rolling down her face.
It was wonderful to see the close bonds between the bride and her parents. Such a lovely scene with the bride's mother helping her with the make-up. Hyemin also seemed very attached to her dad.

From the getting ready moments to giving her hand to Hyojin to the father-daughter dance, one could feel that strong mixed feeling of the father of the bride having to send his beloved daughter away while feeling so happy for her.
A heartfelt wish to this lovely couple, wishing them much happiness and love throughout their journey together. And a shoutout to my talented friend, Joseph Tan, for rocking this wedding with me!