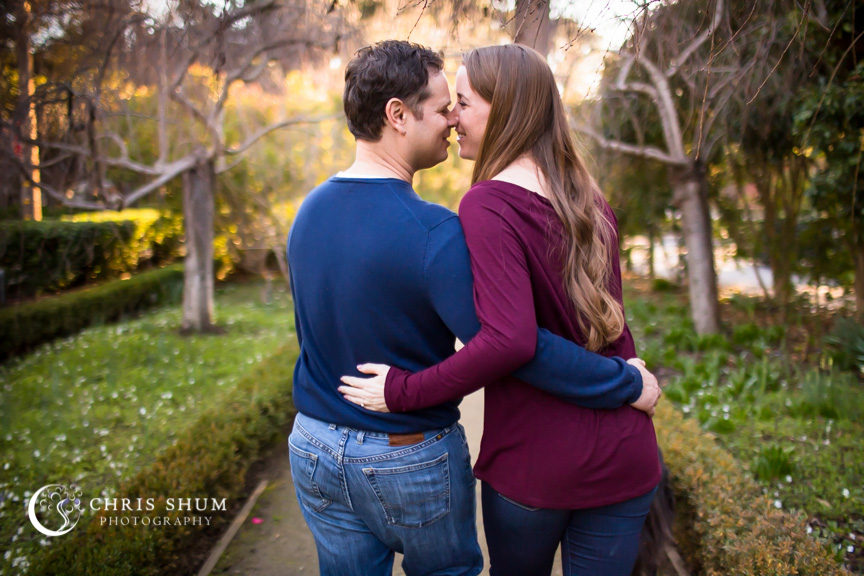 Courtney was one of the bridesmaids at Andrew and Michele's wedding, and she told me that day that she will be next. I was so happy when she actually called me not long after for her own wedding!

Originally Courtney wanted to find a place with cherry blossom for her engagement session, but we ended up going to the Elizabeth F. Gamble Gardens and Stanford campus in Palo Alto, and Courtney and Mike had lots of fun there with their dog Missy! At the Stanford campus, we actually got to explore a lot more places around campus than Mike got to do while he was studying his master there!

It was a fun afternoon and I even got to be a stand in model for Courtney! I'm very much looking forward to the wedding of this sweet couple!