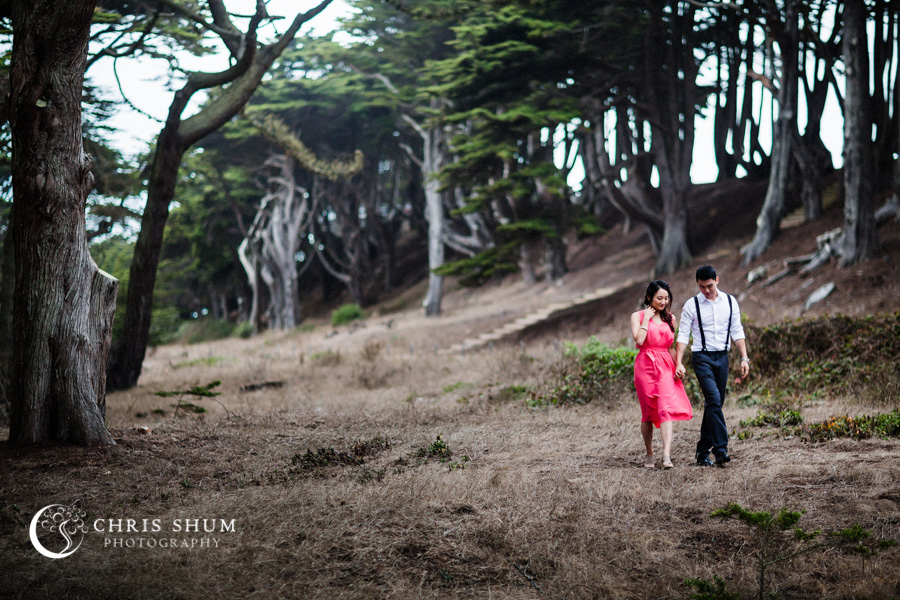 The Palace of Fine Arts has always been a favorite spot for engagement sessions. Hyemin and Hyojin adored this century old beautiful Roman architecture and had a fun time as they strolled through the walkways and the lagoon.
Our second stop was also a historical place - Sutro Bath. No blue sky nor spectacular sunset, but the overcast gave a different romantic atmosphere, and we almost got the entire place to ourselves! We walked through a part of the trail above the ruins. The wood was just enchanting and exactly what the couple loved!

Can't wait for Hyemin and Hyojin's wedding coming soon!