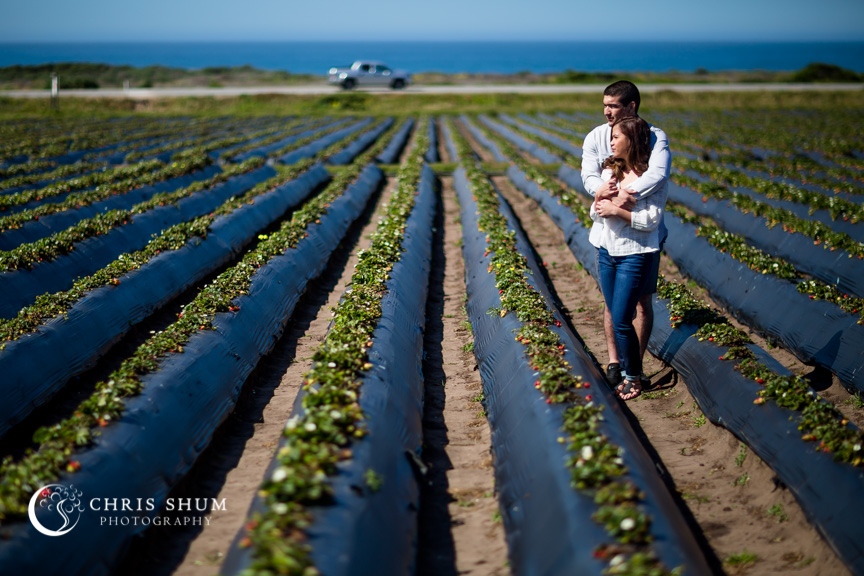 Afel and Peter likes nature, and decided to have their engagement session in the beautiful Santa Cruz. However, instead of the beach, boadwalk or the lighthouse, they chose the area away from the popular spots: the railroad tracks, the cliff and
the berry farm.
We started off early in the morning, and it felt so serene and refreshing near the coast. We had a nice stroll along the cliffside before we stopped by the berry farm, although
it was not opened yet for business. The strawberry crop was still at early stage, but they already tasted very sweet!
It was a fun morning (even though a bit short :)). And special thanks to their visiting cousins who had been patiently waiting the whole time and helping out with my gears, before they headed out to the Boardwalk.
I'm especially excited to be working with this couple, as I have worked with Afel's cousin, Lyn, for Lyn and Brandon's wedding. Very much looking forward to their wedding!