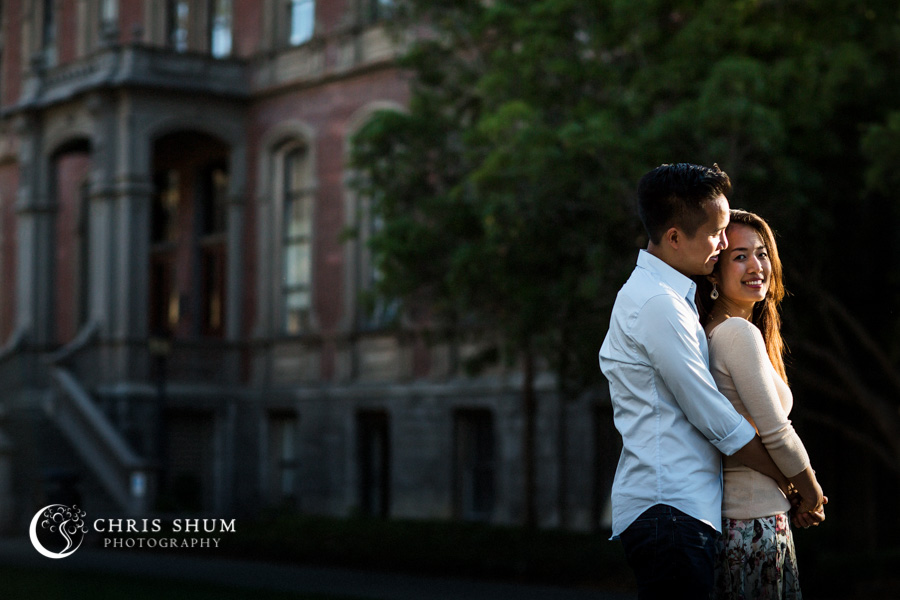 It was a beautiful day at the Emeryville Marina.
The weather was really nice, and wasn't windy at all (as it usually is).
We stayed at the Marina for a while, for some nice, fresh air from the sea, and then
we went to the Berkeley campus.
Berkeley campus was the place Meimei and Clifford met each other and fell in love, so they really wanted to revisit the place for their engagement session, and to capture their romance at this special place for memories.