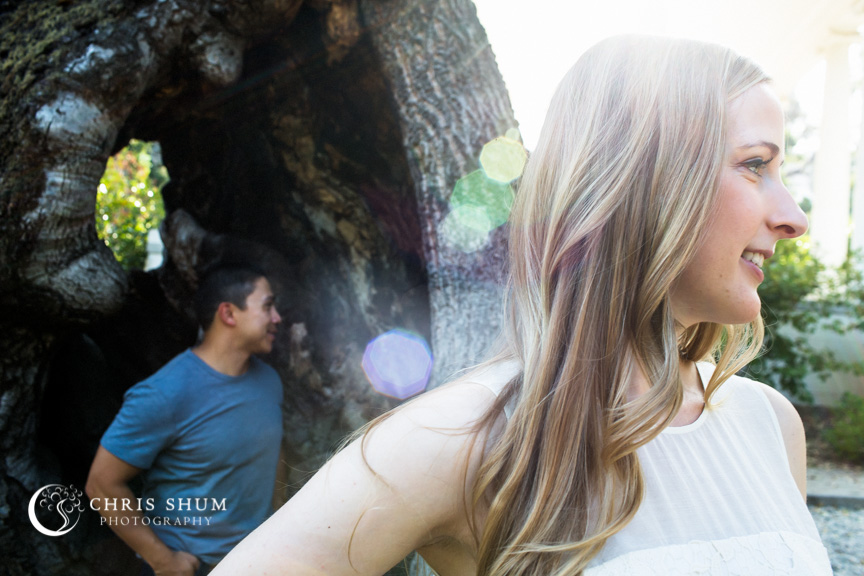 Natalie and George were referred to us by one of our groom, Alberto. I was really excited when they decided to sign up with us!
The lovely couple picked Villa Montalvo for their engagement session, and Natalie brought her two cutest Boston Terrier, Bro and Winston with her. These little guys were so much fun and had such characters, and they were almost as photogenic as their owners! Their impromptu pose for the Save-the-date photo was just priceless!
It was a lot of fun exploring this beautiful mansion with Natalie and George. Can't wait to see them again at their wedding next year!