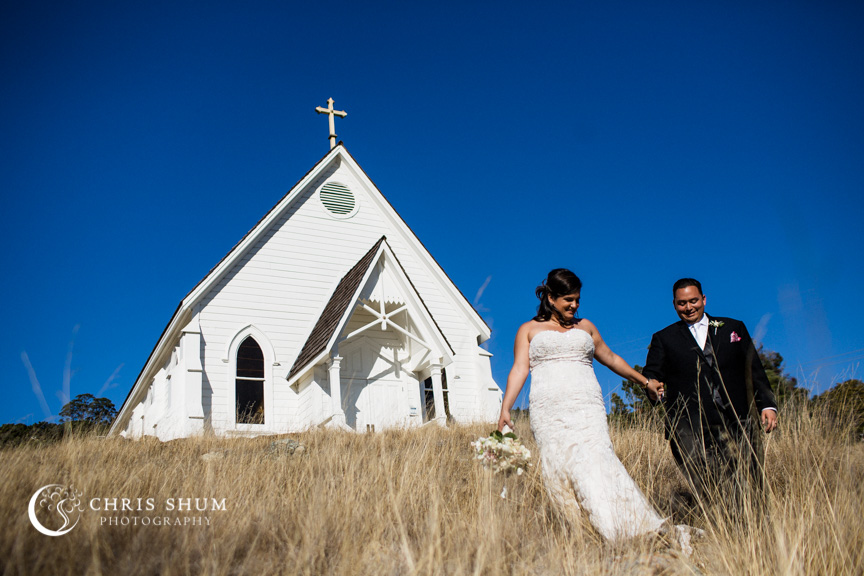 It was so nice to be back at the enchanting Old St. Hilary Church, this time for Katie and Anthony's lovely wedding. The church, its surroundings and the view were just pleasantly amazing!
Katie had the hair/makeup preparation done at her apartment. I was glad to see her smart furry baby Callie again. However Callie didn't seem too happy, probably because she knew she wouldn't be going to Katie's wedding.
The weather was perfect when the bridal party arrived at the Old St. Hilary Church. The prominent white color of the church standing against the bright blue sky was so picturesque, and the view overlooking the surrounding towns and SF skyline was stunning! The ceremony was nothing short of sweet and touching moments, and everyone could feel and share the happiness of the newlywed.
Katie and Anthony celebrated their union with their close families and friends at the China Cabin, which is another venue rich in history (and gold!), with very impressive decorations inside. It was a very relaxing, casual and cosy reception, with great food and company.
Congratulations again to the happy couple, wishing them a lifetime of happiness and love to follow!
And many thanks to Russell for shooting the wedding with me!