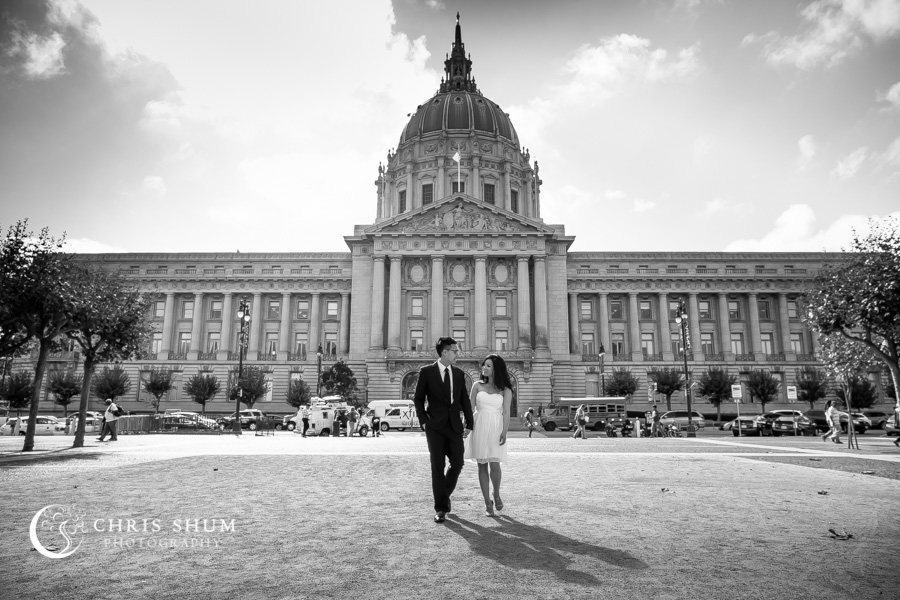 The weather forecast predicted shower the morning Shirley and Daniel had their engagement shoot. It did rain that morning, and got us a bit worried, but the rain amazingly cooperated and stopped around noon.
Shirley and Daniel first got their marriage license at the San Francisco City Hall. We then went to the Legion of Honor. The place was pretty packed with many other wedding couples. We stayed there until the museum was closed and the security guard almost had to shuffle us out the gate!
We then drove to the Sutro Bath ruins.
The air felt fresh and a bit humid after the rain and the lovely couple had a nice walk in the area, striking some gorgeous poses! And we had so much fun shooting with the fog coming in
!
I'm very much looking forward to their wedding before year end!