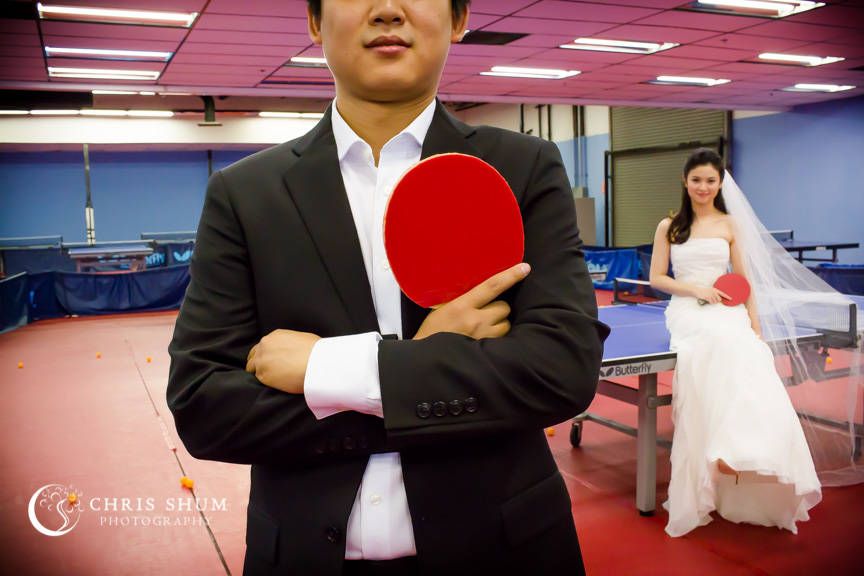 It was a fun pre-wedding photo session with the lovely couple, Steven and Ying. Steven is a talented table tennis player and coach. He is the owner/coach of the Silicon Valley table tennis club. So the couple decided to get some fun table tennis pre-wedding shots at his club!
We then went to the beautiful San Francisco City Hall for more pictures. Even though I have been to the City Hall taking pictures for couples many, many times, I never feel tired going there, not just because it is a really unique and architecturally gorgeous place, but also it gives me a reason to challenge myself to do something different every time. And every time, I was able to explore yet more different corners and nice spots inside the City Hall. I just love the challenge!
It was an enjoyable photo session, and I was really happy to capture some very sweet and intimate moments for Steven and Ying. I sincerely wish them a lifetime of happiness together!
P.S.: And for those who likes table tennis or follow table tennis news, Steven is one of the coaches for the 2014 Youth Olympic Games Women's Singles Bronze Medalist, Lily Zhang on Team USA. This is the very first medal for USA Table tennis team in history!