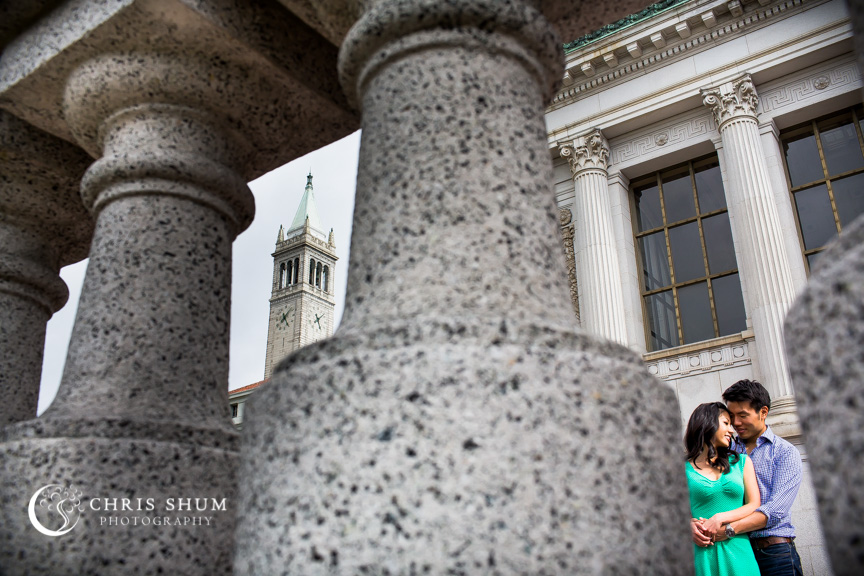 Elaine and Danny are both graduates of UC Berkeley. Even though their love story didn't quite start on campus, they were just meant for each other (and who knows, maybe they have crossed each other's paths without knowing at the time!) So it just seemed the perfect place to have their engagement photo shoot.

Although I had e-Sessions here before, Elaine and Danny took me to a number of new places on campus I haven't been to, and those were really cool spots for great pictures! We had shots with the campus iconic architecture, Campanile, from many different perspectives, and we even sneaked into the stadium for a few cool snaps!

It was such fun to work with this sweet and great-looking couple and I am anxiously looking forward to photo shoot their wedding very soon!