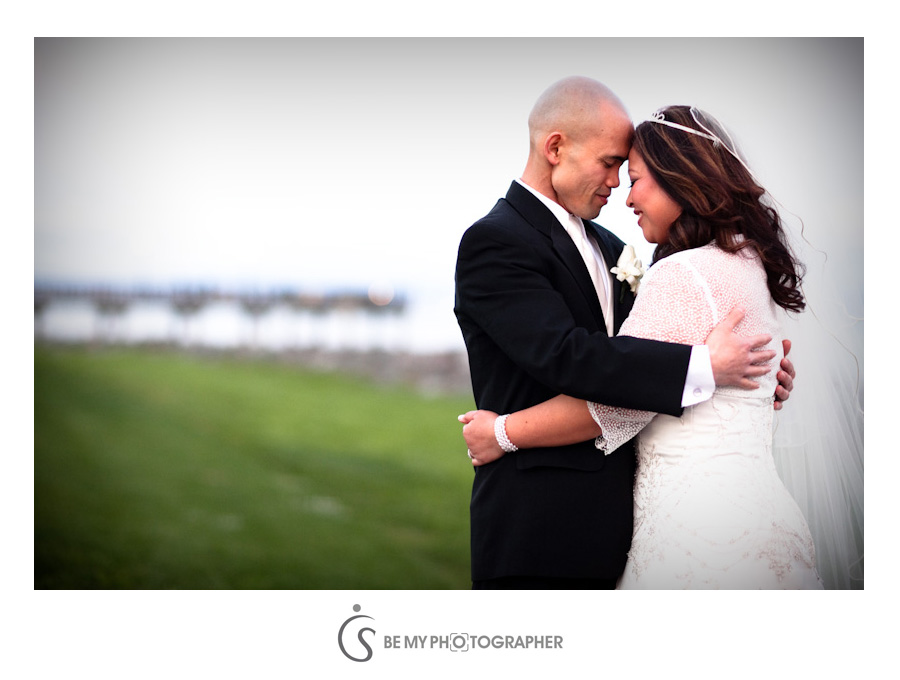 It seems it was just yesterday when I had the e-session with Maria and Ariel in San Francisco a few months ago, and I had a great time with this
super lovely couple.
On their wedding day, the weather was gorgeous with beautiful clouds hanging in the sky.
And in the elegantly decorated church in Daly City, it was filled with anticipation and joy in the air. And with the most adorable ring bearer bringing the wedding rings down the aisle, I witnessed this sweet couple being announced as husband and wife. Everything was perfect!
Afterward, we all went to Oyster Point Marina to capture some beautiful moments of the newly wed and their joyful, lively wedding party. The reception at the South San Francisco Conference Center was wonderful, and everyone had such a great time. One of the highlights of the evening, our lovely bride Maria, after her wedding party performed the Hawaiian dance for the couple, presented her own special Hawaiian dance for the groom! It was such a touching moment.
Thanks again, Maria and Ariel, for letting me to be your photographer on your big day!