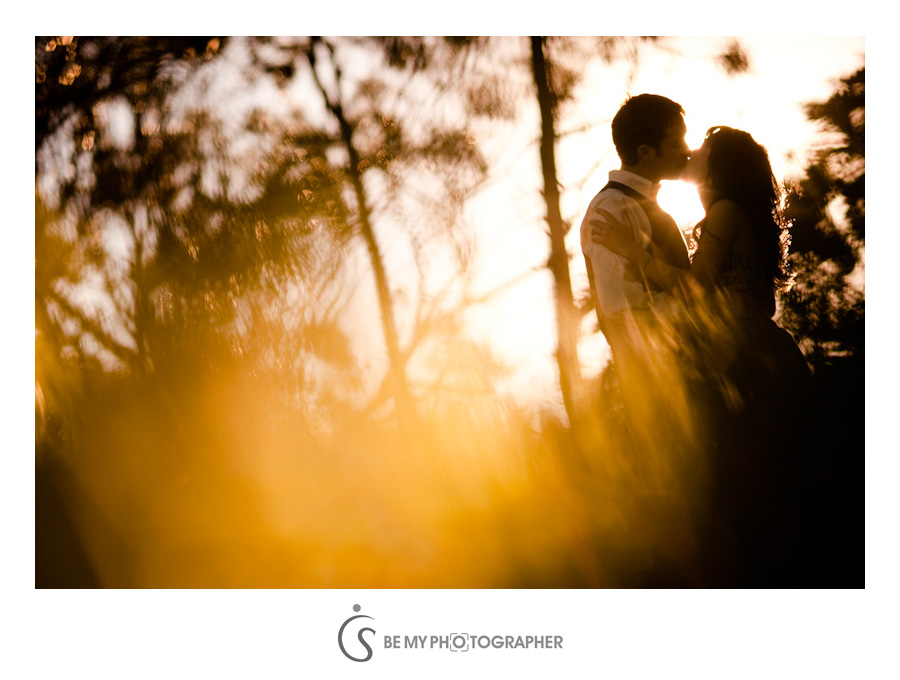 This is one of the most unique and fun engagement session I had. When I first met Jasmyn and Jon, I thought Jon had a very classic look with his mustache. During our discussion of their e-Session, they made a very special request to include a simple yet important "ceremony" during the session.
On that day, we first started at the top of Lyon Steps in San Francisco. The perfect sunset gave us just the exact dreamy feel I'd like to capture for the couple. Then Jon carried out his little "ceremony" and shaved off
his mustache! What a fun and memorable moment to document! And voila, showing up in front of my camera was a totally different and refreshing Jon!
Afterward, we dropped by the renovated Palace of Fine Arts and walk around the neighborhood for some city shots. What a fun day to shoot and capture a beautiful couple in the fantastic colors of the city.