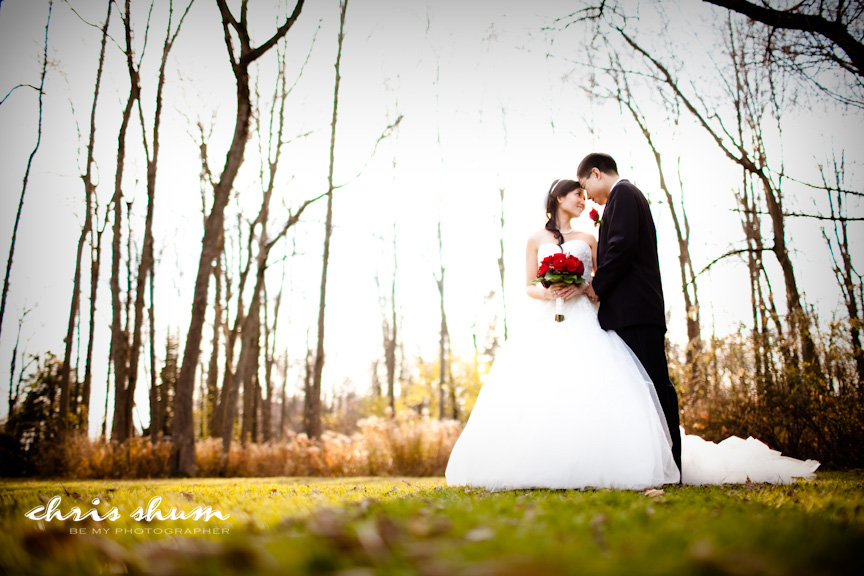 I have been to Canada many times, but the destination has always been Vancouver. This is the first time I traveled to the east coast of Canada. Check out my
other blog post
for my tour around this pretty city, Toronto.
Carol was my sister Eva's high school schoolmate and good friend. So when Eva told me about Carol and Kevin's wedding, I was ready to travel across to the other side of the continent to help the lovely couple capture the precious moments of their big day. And it must the luck of the newly wed - the weather turned extremely beautiful on their wedding day (and started pouring the next day).
We went to Guildwood Park, which has some unique architectures and we got some gorgeous portraits there. In the evening, the bride and groom with all their guests filled the entire La Rosa Grand Hall with laughter and joyful moments.