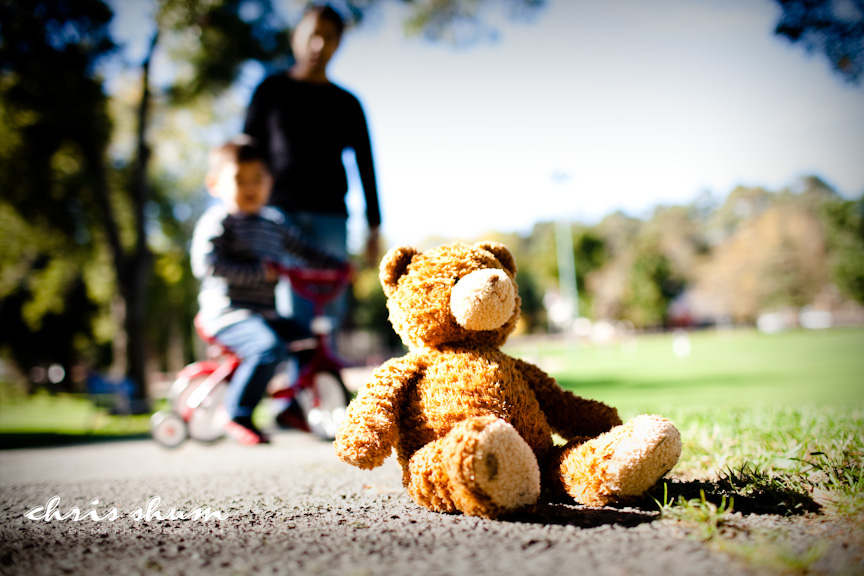 Damien will soon have another friend to play with other than his best friend Teddy!
The weather was great when I had this photo shoot with Agnes' lovely family. Damien was actually quite shy at first and it took me a while to break the ice! Soon he was playing with me, and I got some very adorable pictures of this little kid with his Teddy. And he really cracked me up when he tried to stop Daddy kissing Mommy!
I had a fun time and hoped Agnes, Dominic and Damien had a great time too!