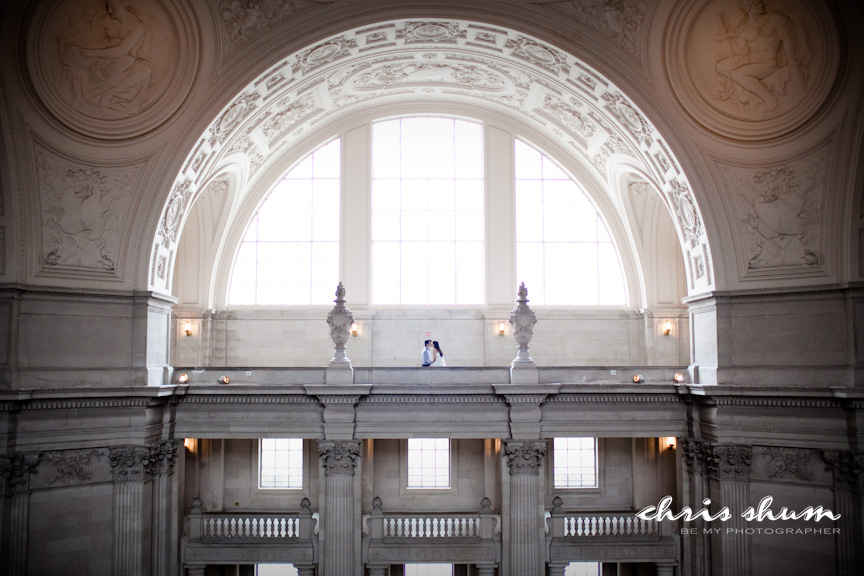 I have known this lovely couple since the end of last year. Sharon and Chi had their e-session in April and we had so much fun shooting at some interesting and unique places in San Francisco. It was then I found out Chi is a talented photographer too. Since then, I've been looking forward to shoot their wedding day. And the day finally came.
Day 1:
Sharon and Chi decided to have their ceremony at SF City Hall prior to their reception day. It was a usual overcast day in San Francisco, even with some drizzles, but that did not affect a tiny bit the joy and excitement in everyone attending their wedding ceremony. It was a very busy day at the City Hall, with crowds of people everywhere. And there were two other couples there registering around the same time as Sharon and Chi. However, that did not stop us from finding some nice, quiet spots to get some great portrait shots. I was so happy to be there to capture their joyful day and witness their marriage.
And stay tuned for more on Day 2...