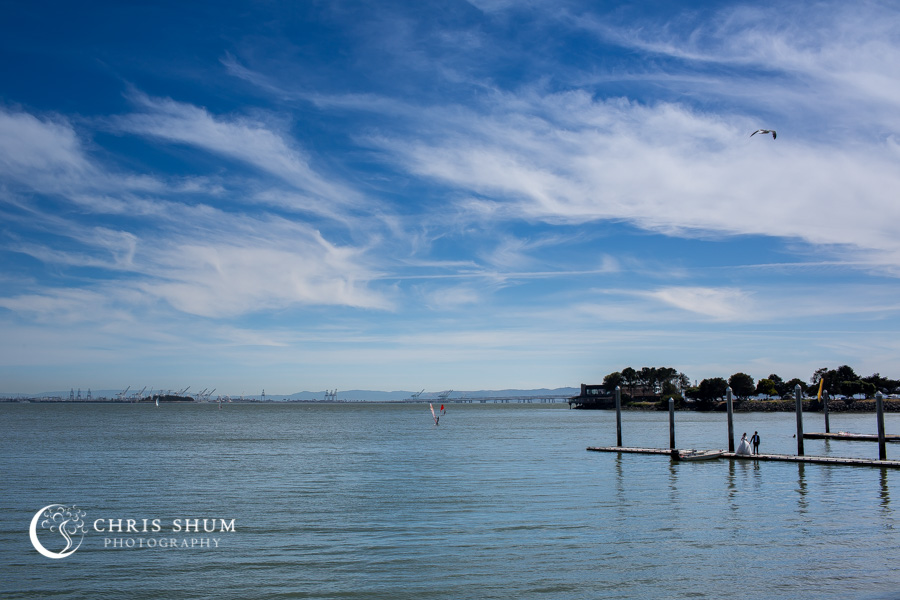 Hilary and Jason's love story started on the Berkeley campus. So for their pre-wedding photo shoot, they wanted to return to these special places on campus to reminisce those memorable school days spent together. And before we went on campus, we stopped by the refreshing Berkeley Marina and pier to get some 'cool' shots near water. And we lucked out having a not-so-windy day!
It was a nice day on campus. Hilary and Jason brought me to all those places they had their sweet memories, and they even got to relive the graduation moment too!
Our next stop was Baker Beach. By the time we were ready to shoot, the whole place just fogged up and the crimson red Golden Gate Bridge was fully covered in fog. But the best thing was, we had the entire beach to ourselves and we pulled some great shots!
We finished our photo shoot in the city, when the twilight started blending in with the city lights - a time of day I love most! Thank you Hilary and Jason for such a fun shoot! And best of luck to the lovely couple for their upcoming wedding in Hong Kong!