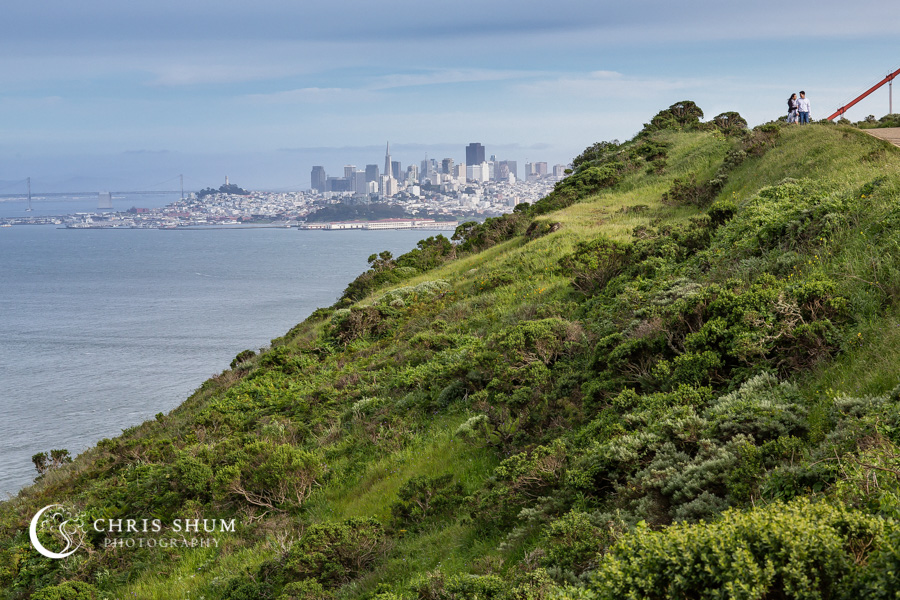 How does ballroom dancing relate to Rubik's cube? Meet our lovely and talented couple here, Jamie and Leyan. Jamie loves ballroom dancing and she's a medalist at the US National Championship, while Leyan holds a Rubik's cube World Champion record (and I was lucky to see a live demonstration of that!) Leyan is also a violonist and has performed at many concerts, and he also loves photography.

We went to Battery Spencer with a nice, close view of the beautiful crimson Golden Gate Bridge. Jamie and Leyan's first trip together was a drive along the Pacific Coast Highway, so having their engagement session with the bridge and the Pacific Ocean helps commemorate this memorable trip.
Despite the crazy wind and the long walk (it was almost a hike) since we had to park really far away because of the crowd, Jamie and Leyan showed no fear and just enjoyed every bit of it!

I'm really looking forward to their wedding day and maybe fortunate enough to see and hear more of their performances!