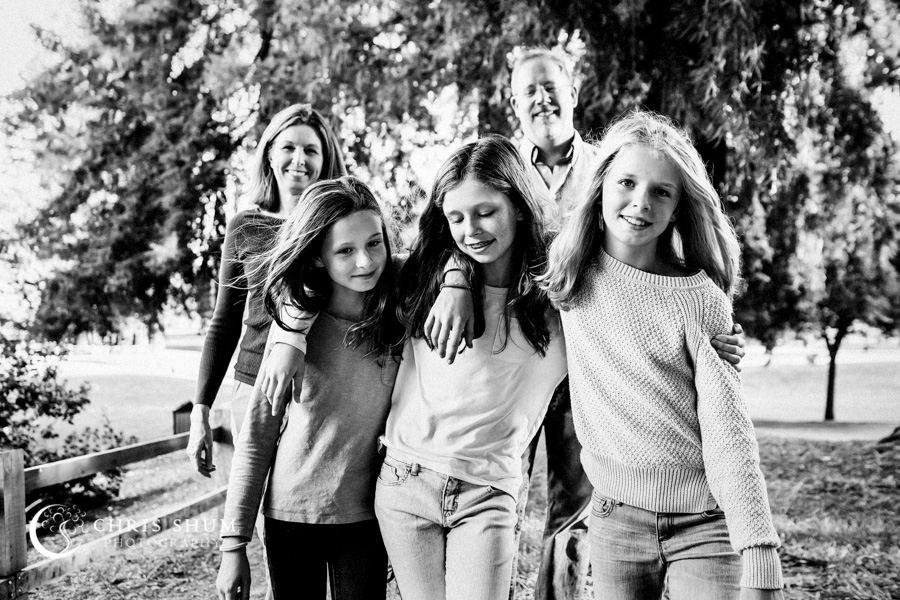 One of the things I appreciate most about family and kids photo session is to capture the natural, genuine and sweet emotions among the family, and the little adorable details of the kids at the time, like the
missing front teeth,
the braces,
pimples, freckles etc. etc. Those of us with kids usually feel one way or another how time flies by so quickly, and the kids almost seem to be growing up too fast without us paying enough attention or spending enough time with them, and times we wished we could remember more. So having these photo sessions not only allow the whole family enjoy some quality time, but also allow me to freeze these precious moments into images. And it feels really good to be doing that.
On this day, I had a great photo session with Kristi, John and their three energetic girls at Cuesta Park, and we c

aptured a lot of beautiful sisters affectionate and fun moments and more!