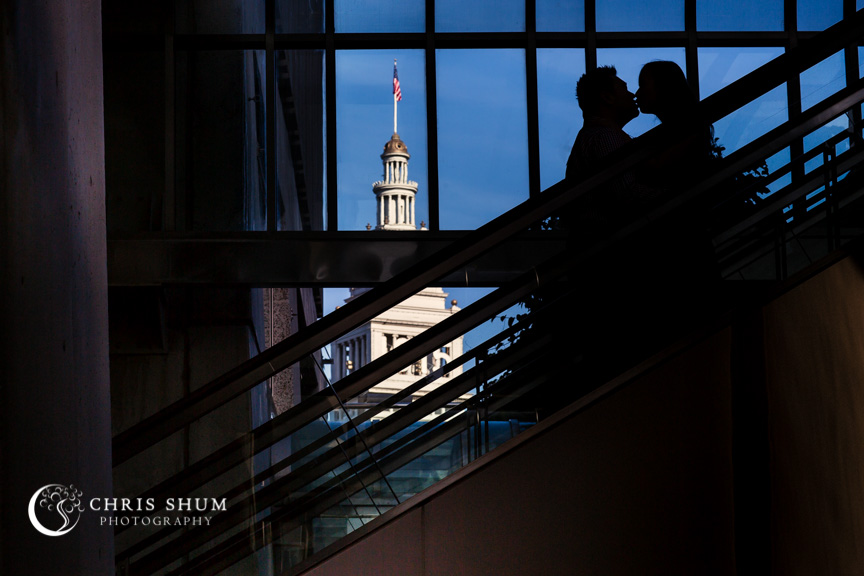 It was another beautiful day in the City when I had the engagement shoot with Agnes and Benny. We started off at the Embarcadero Center with some warm-up shots, and then we sauntered over to the Ferry Building.
I've always liked the lighting and settings inside the Ferry Building, and could always find new spots or ideas .
It was crowded as usual, with people rushing by, and we found the perfect spot in front of the creamery store. We also explored some new areas outside, and captured the '1915' number on top of the building's tower (which I later found out the year displayed was in honor of the 100th anniversary of the Panama-Pacific International Exposition, aka World's Fair).
Our next stop was China town. Benny loves Chinese style egg tarts, and was going to get some at a Chinese bakery store. But unfortunately we stopped by 2 stores and they were both out of the tarts! It was a bit disappointing, but we got some cool shots around the area nevertheless!
The last location on the couple's
wish list was Lands End/Sutro bath. And when we got there, it was just about sunset. We got to the steps that Benny was looking for, and caught some nice light with the sun setting at Sutro Bath!
It was a fun session, and I look forward to their wedding, which is fast-approaching!