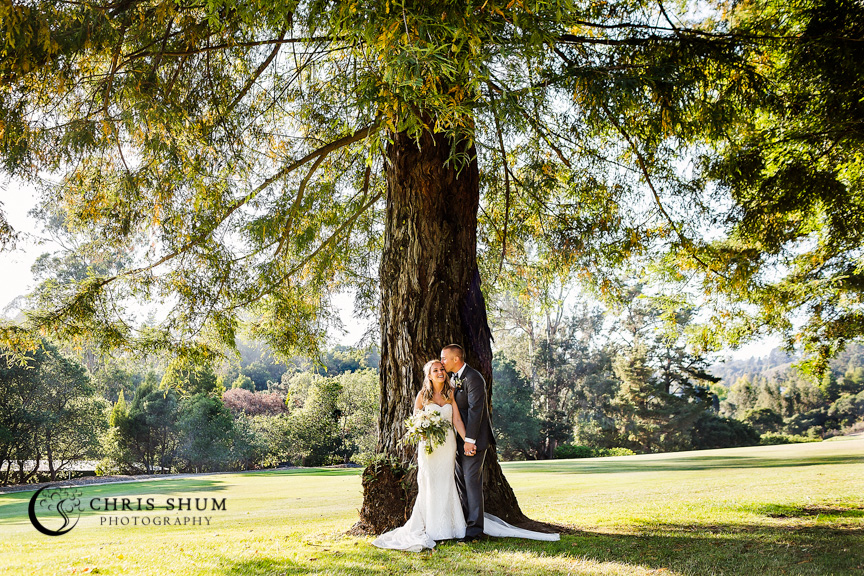 When Emily and Chris first talked to me over Skype, I already felt connected with this super friendly, fun and easy-going couple, not just because the groom shares the same name as mine ;), but also their trust in me to capture the genuine moments on their wedding day.
After preparing at Emily's elegant family residence in Alameda, we headed over to the Sequoyah Country Club, a hidden gem in the Oakland Hills, to join the groom and the groomsmen. Emily and Chris had their sweet first look, and Chris' expression said it all! Emily's mom was the former president of the club, and it made perfect sense to pick this gorgeous place for their wedding. The sight of a lush of green was so pleasing, and particularly precious for us Californians! And it served as the perfect backdrop for their wedding!
Chris was probably one of the merriest groom I've ever met! One could truly feel his happiness, which helped melt the slight nervousness of his beautiful bride, and everyone there enjoyed celebrating their love even more so!
It was a fantastic wedding and I was so glad to be there to share the joy of Emily and Chris and to freeze those precious moments for them. And many thanks to my buddy Joseph Tan for second shooting with me!