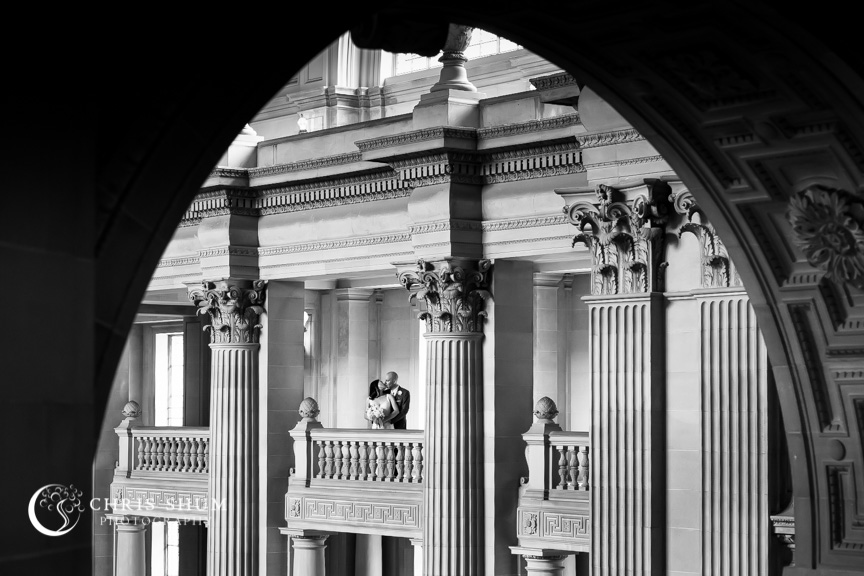 Lily and David had their wedding ceremony at the San Francisco City Hall with their families and a few close friends. I've always found the City Hall a very beautiful place for weddings.
The couple was so sweet and in love, especially Lily, so blissful and adorable! Her lovely smiles just kept everyone around so happy for her!
After the ceremony, the bridal party went to the Japanese Tea Garden for more fascinating pictures for the gorgeous couple. It was such a neat idea to have the Chinese musicians to perform some traditional live Chinese music at the wedding banquet, which was held at the Peking Duck Restaurant in Palo Alto.
Best wishes for Lily and David to start a beautiful life together!