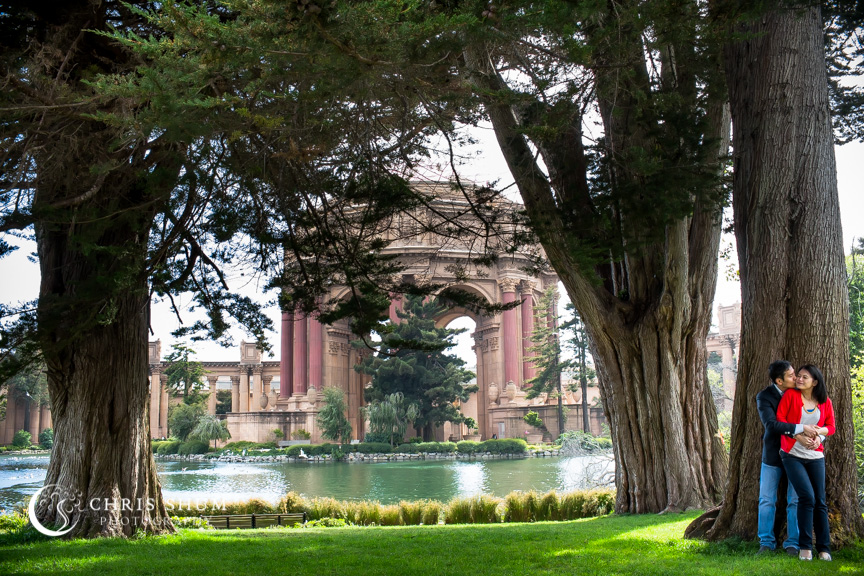 I always love to have photo sessions in San Francisco, especially to capture sweet memories for visitors out of the area, whether it's for couples or families.
Our Seattle couple, Christina and Derek, came to San Francisco for a short trip to tour around the City and the wine country and to do some shopping for their wedding. It was quick planning to include an engagement session during their short stay, in the afternoon right before the couple headed back to Seattle. But I'm glad we made it!
The day was quite nice, with blue sky and some silky clouds, except the wind was a bit merciless at times. Especially when we arrived at Crissy Field, both of them turned a bit like Rudolph with red noses. Nevertheless, it was an enjoyable afternoon strolling through some of the famous spots in SF!
I'm really looking forward to their wedding in Seattle! And thanks to Hieu, who had a family photo session with us, for referring Derek and Christina to our studio!