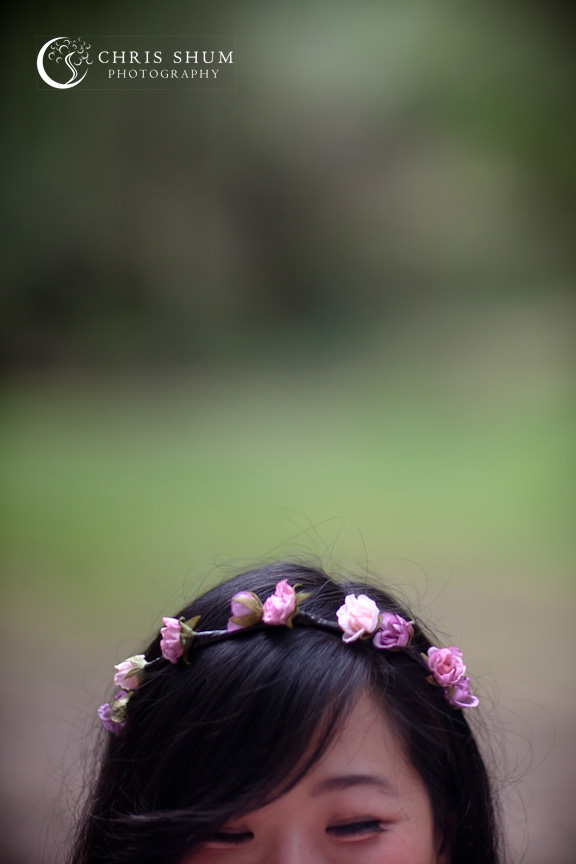 One week before Elisa and Chi's wedding, Elisa's bridesmaids hold a bridal shower for the bride-to-be at Stern Grove. The weather has still showed no signs of Fall on this late September day. When I got to Stern Grove, it felt like I went into the enchanted woods of some fairy tale, and the beautiful bride-to-be and her charming bridesmaids further confirmed the thought!

The party was designed with a whimsical bohemian theme. It was very well planned. From the decorations, the cake, to the gifts prepared by the friends, all showed totally how thoughtful they were. The ladies had a great time celebrating and there were quite a few emotional and touching scenes.

Towards the end of the bridal shower, I felt like I have completed the artwork of a lovely fairy tale book!