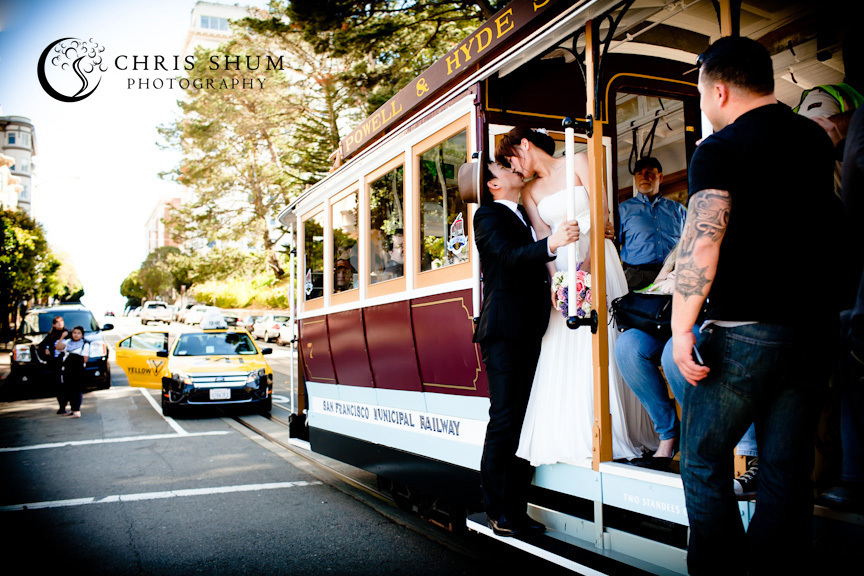 A few months ago, I got a special request from Taiwan to have a pre-wedding session in San Francisco. Sally and Stanley from Taipei have planned to come to the States for a visit and would like to capture their fun trip in this beautiful city. I was really looking forward to their session, as I love to capture the wonderful moments of travelers to our city for them to treasure.
On the day of the pre-wedding shoot, we met at a neighborhood Cafe around Lombard Street. It was impressive to see them both already dressed up and more ready than I was for the shoot. Sally looked really pretty in her beautiful gown and Stanley appeared so handsome in his nice suit. We walked up and down on Lombard Street and the couple got lots of blessings from passer-bys along the way. We later visited the Palace of Fine Arts and found lots of cool places to shoot with the amazing natural light. Our last stop was Crissy Field and Sally and Stanley spent some wonderful time there until sunset.
Thanks Sally and Stanley for inviting me to capture your beautiful bridal session in this cool metropolitan city. I am very much looking forward to seeing you again in Taipei!