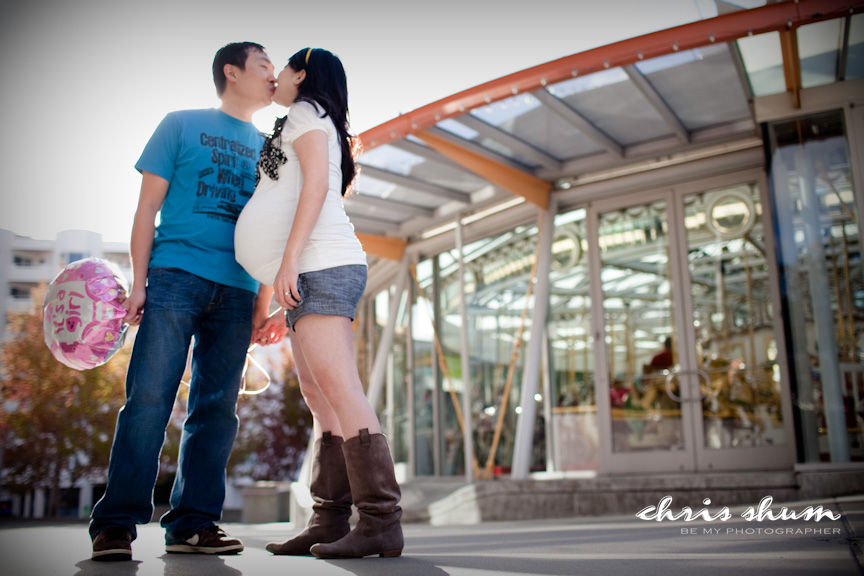 Cindy and Henry are friends of Thecla and Chris, who also had their
maternity session
with me not too long ago. The weather forecast for the day was rainy and I was worried that we might have to postpone the shoot. But it must be the luck brought by the baby and the parents-to-be, the rain was delayed, and the weather in San Francisco turned out to be gorgeous that afternoon.
Cindy picked to have the session at the colorful Zeum Museum, which is one of the spots in San Francisco I have always wanted to do a photo shoot. The museum has a unique architecture with very bright and cheerful exterior, which is great for some fun shots. And we even got on the Merry-go-round in front of the museum!
I cannot go without mentioning the "It's a girl" balloon in Henry's hand in the picture above - we were so lucky to have taken a few pictures before it went Up! Up! Up! into the sky! It was indeed a fun afternoon with Cindy and Henry. And I'm hoping to meet with little Bailey very soon!
And the next day, it was pouring...