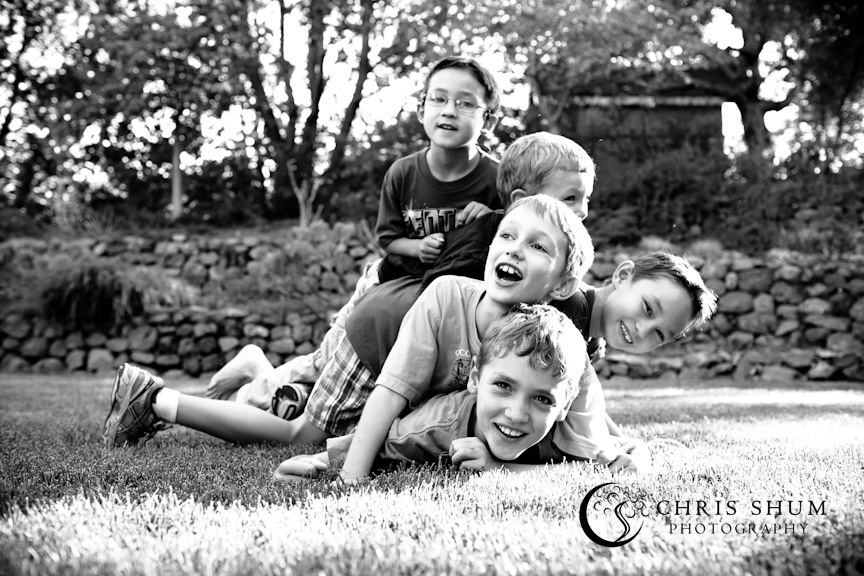 A warm, cozy summer afternoon. In a large backyard filled with laughter. A lovely granny and her 8 wonderful grandkids.
It was not a typical afternoon for Susan, as the families of her three children gathered together at her house. Cousins who have not seen each other often got the chance to play together. Just running around was a lot of fun! Everyone was so photogenic, even Susan's German Shepherd.
It was fun working with the group and help capture their beautiful smiles. Here are a few of my favs.