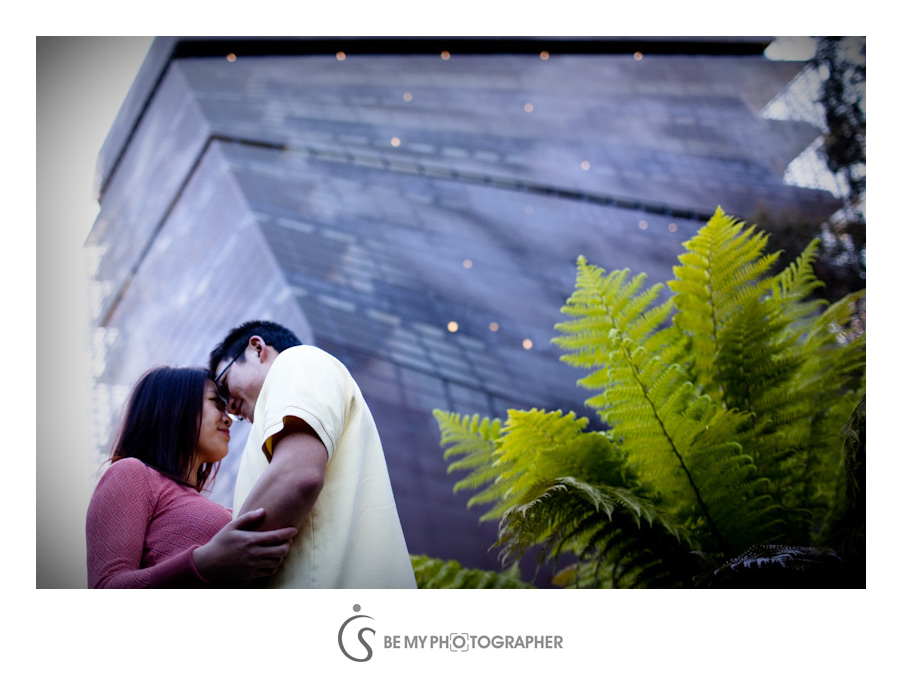 It was a beautiful and sunny day, after some unexpected cold weather and rain for the beginning of summer.
The couple decided to spend some time to explore San Francisco Golden Gate Park and North Beach.
We started off at one of my favorite architecture in SF, the De Young Museum. After some shots, the couple was eager to show me their newly adopted sport - hula hoop! And they are definitely experts to me! So we went to the Conservatory of Flowers until sunset. We were so focused and worked so hard at the park, and when it got dark, we were totally starved to have our dinner.
After we had our filling dinner, we decided to walk through the streets at North Beach, enjoying the friendly neighborhood, and had lots of fun window shopping. Thanks so much, Veronica and Kevin! I am very much looking forward to seeing you again on your wedding day!