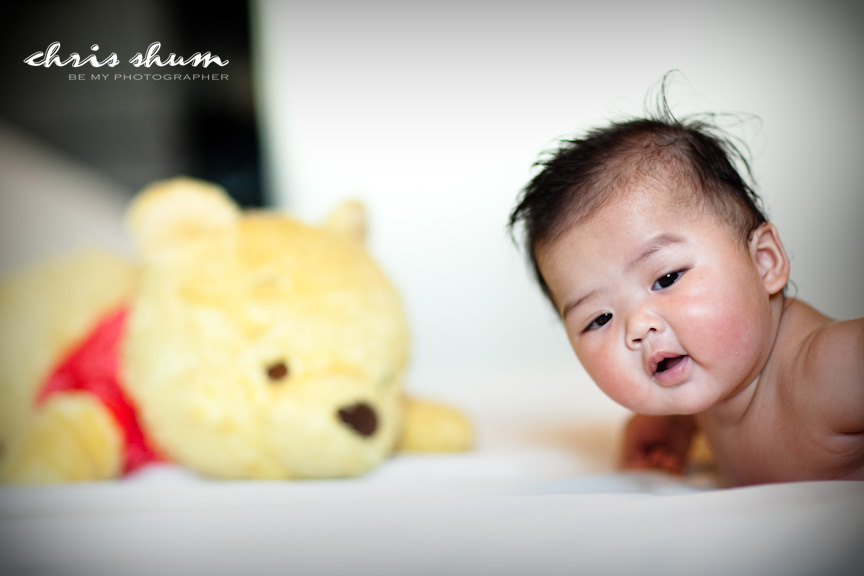 I was visiting Hong Kong over the Chinese New Year and got in touch with Lina and Andy through my sister-in-law, Josephine. Their baby girl Shalyn is four months old and they wanted a photo session for her.
It was a warm afternoon and I met them at their home. It was very nicely decorated, and there were so many toys for baby Shalyn, even a real size polar bear! Shalyn was sleeping when I arrived, but the moment I started to capture her sleeping moments, she opened her eyes and looked at me, as if she sensed she was in front of the camera!
We tried to capture the daily routines of baby and parents, and I can tell from the little things that baby Shalyn is a very lucky girl, with such loving parents. Lina and Andy worked very hard to entertain Shalyn to make her smile, although at times Shalyn made it a bit challenging for them. But all in all, we had a great afternoon.